Last week, I grabbed the girls and headed to San Jose for a fun girls weekend getaway full of luxury, sunshine, holiday shopping and wine. LOTS of wine! I haven't spent much time in San Jose, but after four years of living in the Bay Area, I knew it was time to explore all this city has to offer. The Fairmont San Jose has a fantastic holiday shopping special where they whisk you away to Santana Row, so the girls and I booked that for a memorable weekend trip. Come with me as I show you the Fairmont San Jose, an inside look at this luxury hotel in San Jose!
I drove down from San Francisco to say at the Fairmont Hotel San Jose. It was a nice break to escape the fog and head to warm sunshine for a weekend at one of my favorite United States hotel group! (I fell in love with the historic Fairmont Claremont Hotel in Berkeley recently)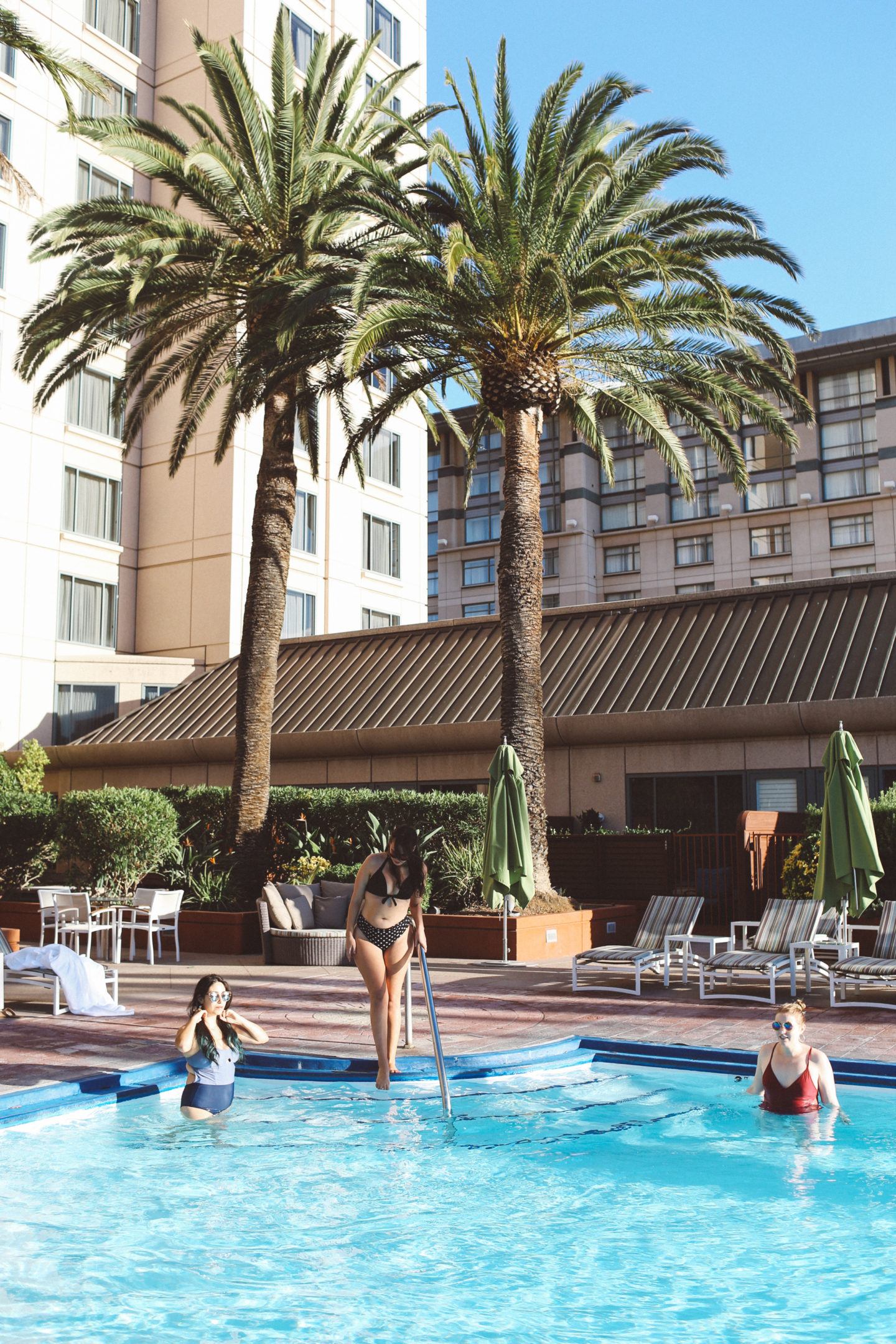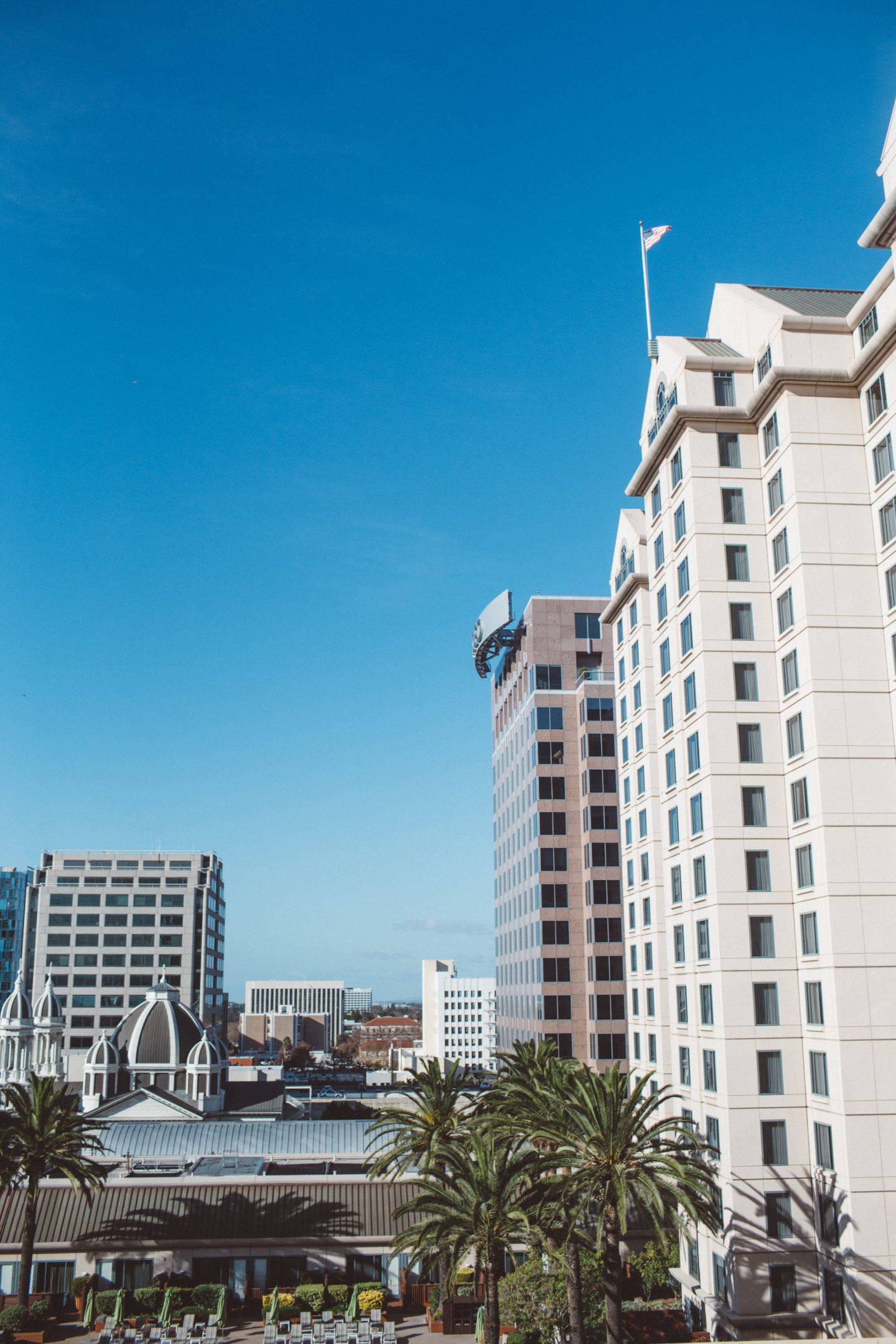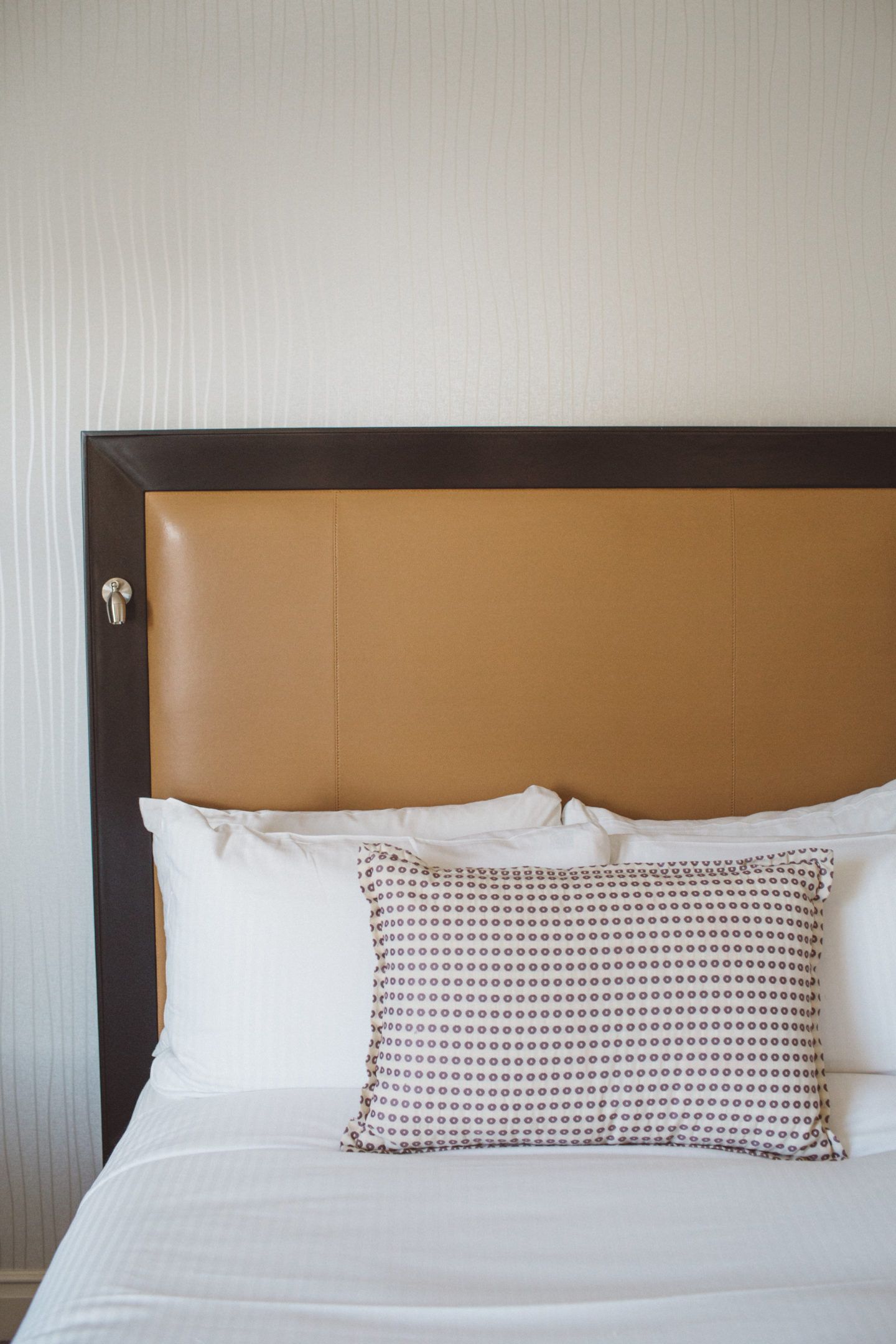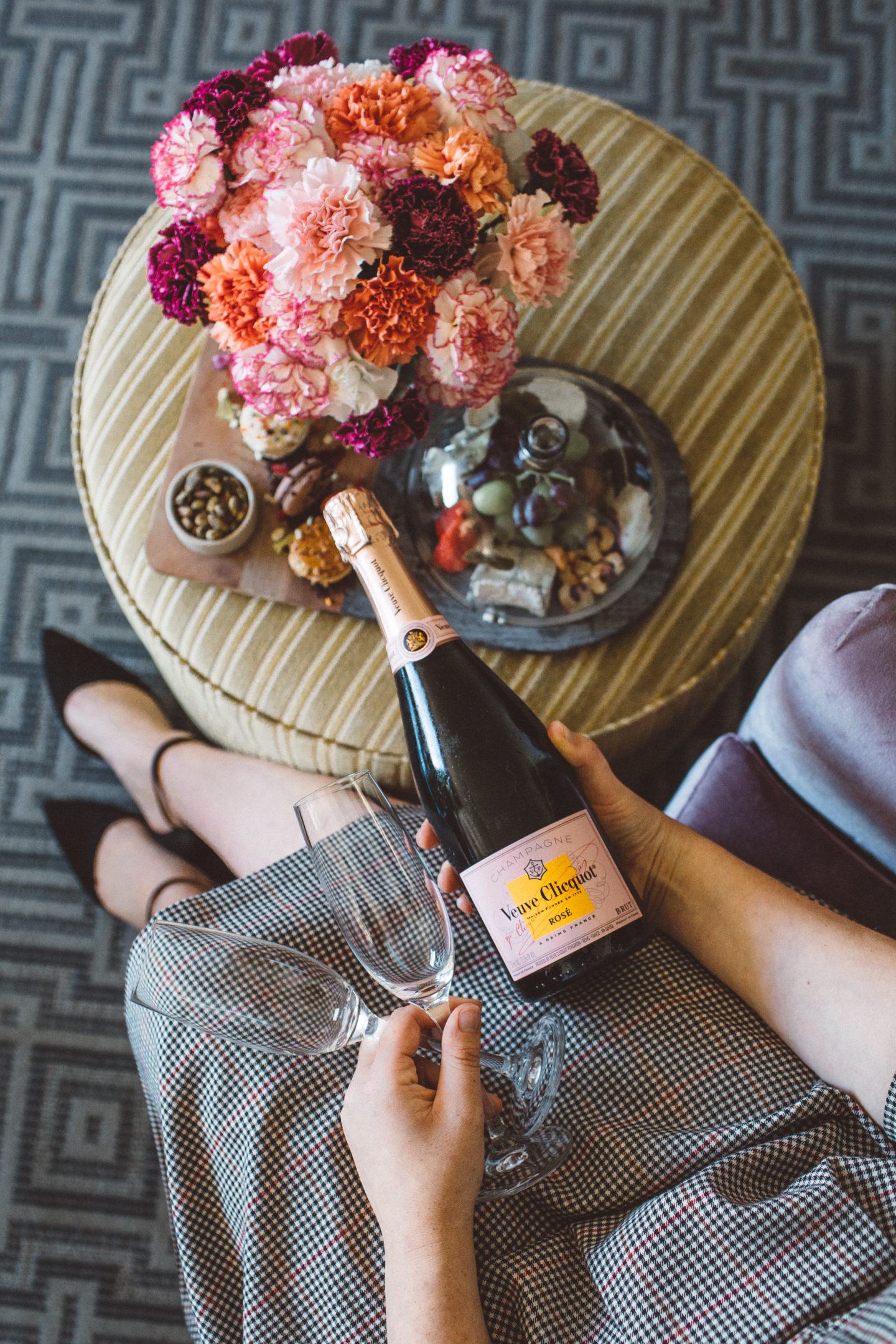 HOLIDAY SHOPPING PACKAGE
With Christmas around the corner, we all had a lot of holiday shopping to do. Who else hates malls during this time of year? You have to drive there, battle it out in the parking lot and then feel really overwhelmed trapped inside a mall all day. Or, you can just book the Fairmont San Jose holiday shopping package, something that totally made me fall in love with malls again (teenage Kara would be so proud!) Here's how it works: after checking in, you and your friends will be whisked away to Santana Row in San Jose. You'll get a $100 gift card to shop on the row AND two free glasses of wine at the Vintage Wine Bar on the row. You can learn all the details here.

We spent a couple of hours shopping along Santana Row. I found so many good gifts, including a beautiful set of earrings from Kendra Scott which I got for my sister (they have a really fun color bar experience you should check out!) With the whole row lit up with holiday lights and a big tree, I see why every San Josesan loves shopping here for the holidays. 100% better than a crowded mall, ya'll! Book the package here.
For dinner, I recommend dining at Pizza Antica, the best Italian-style pizza on the row! They have a lot of heated outdoor seating and indoor seating. We all got different kinds of pizza and pasta dishes and totally shared bites because it's all so good! I recommend trying the potato pizza or the fettuccini, though you won't be disappointed with anything on the menu.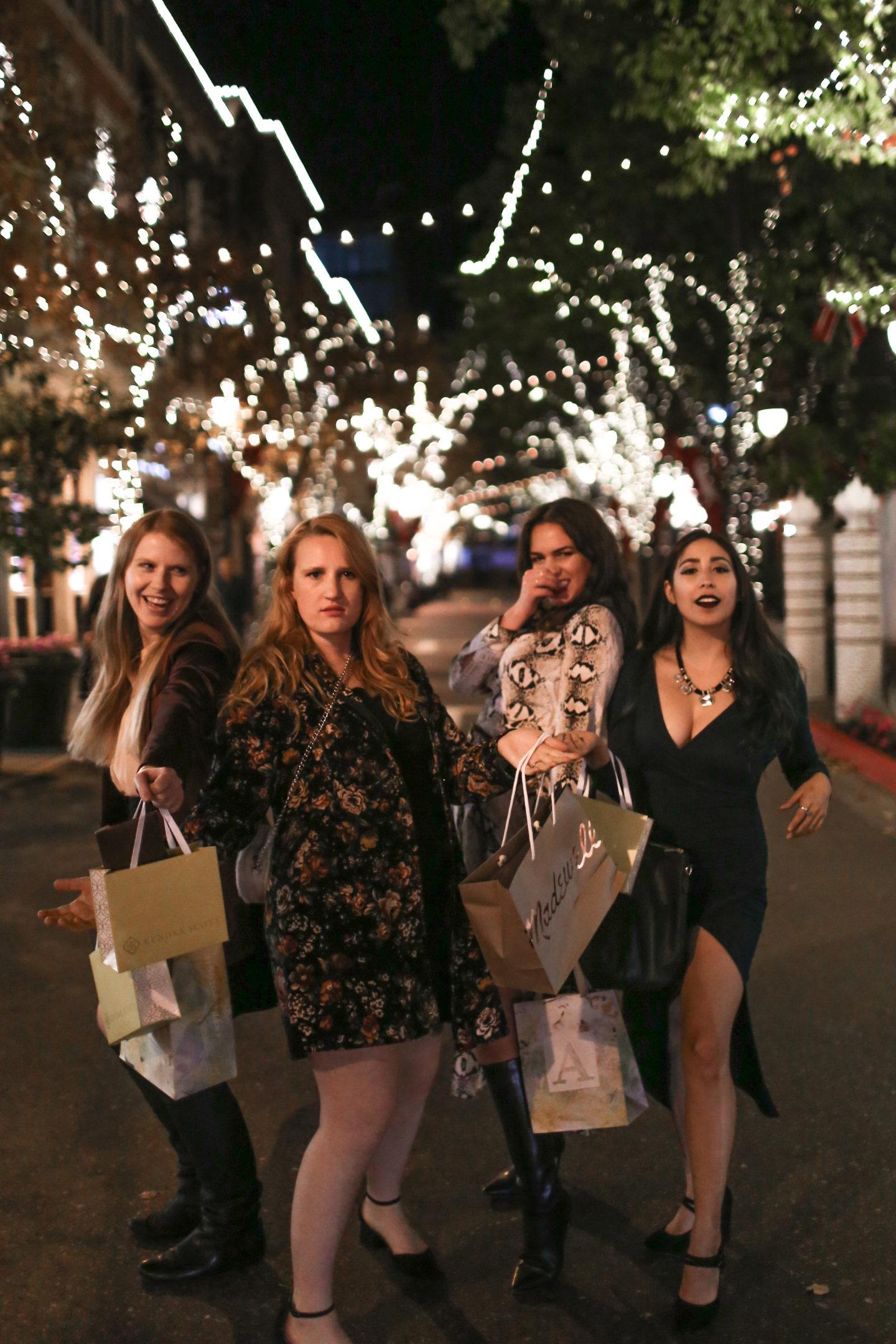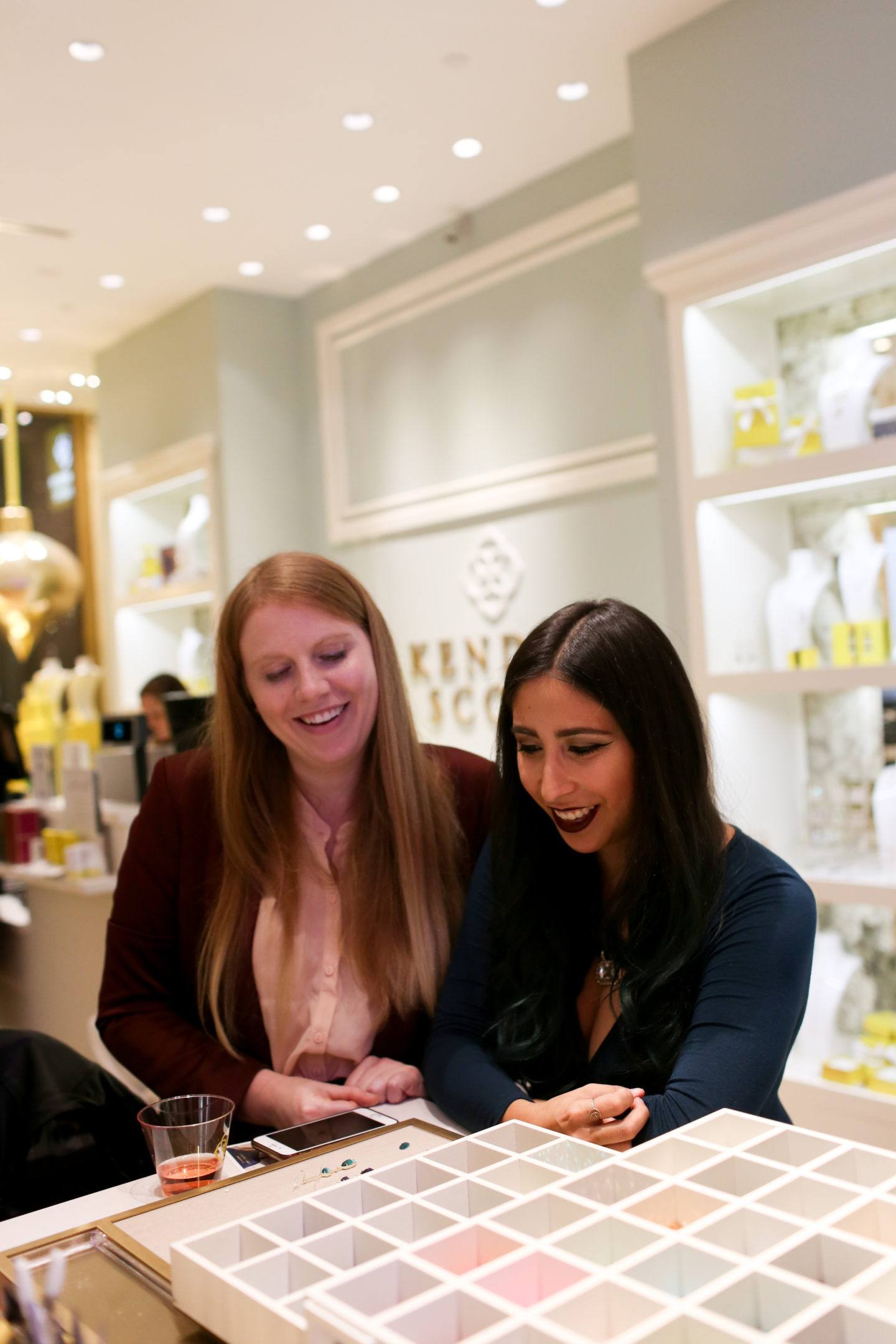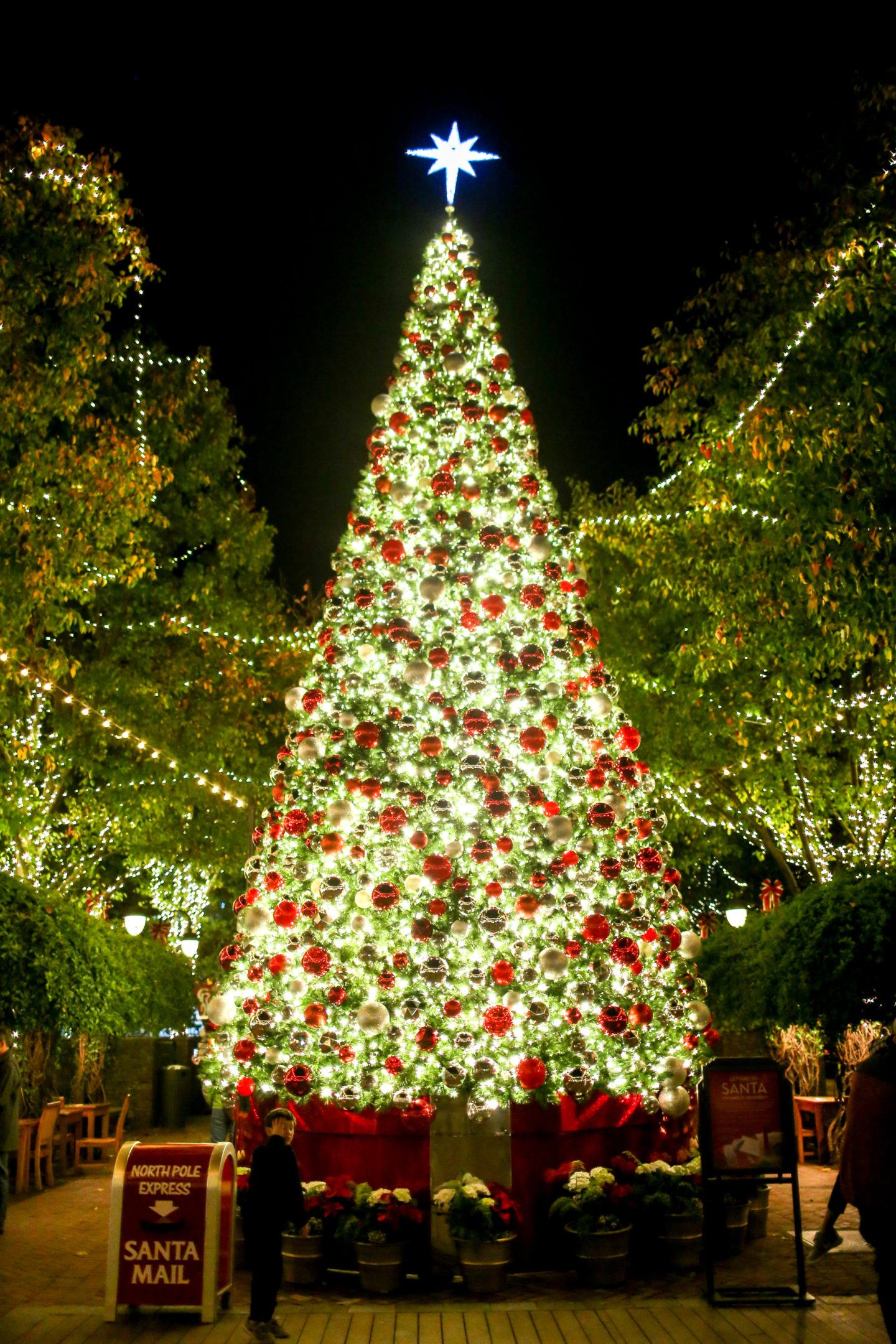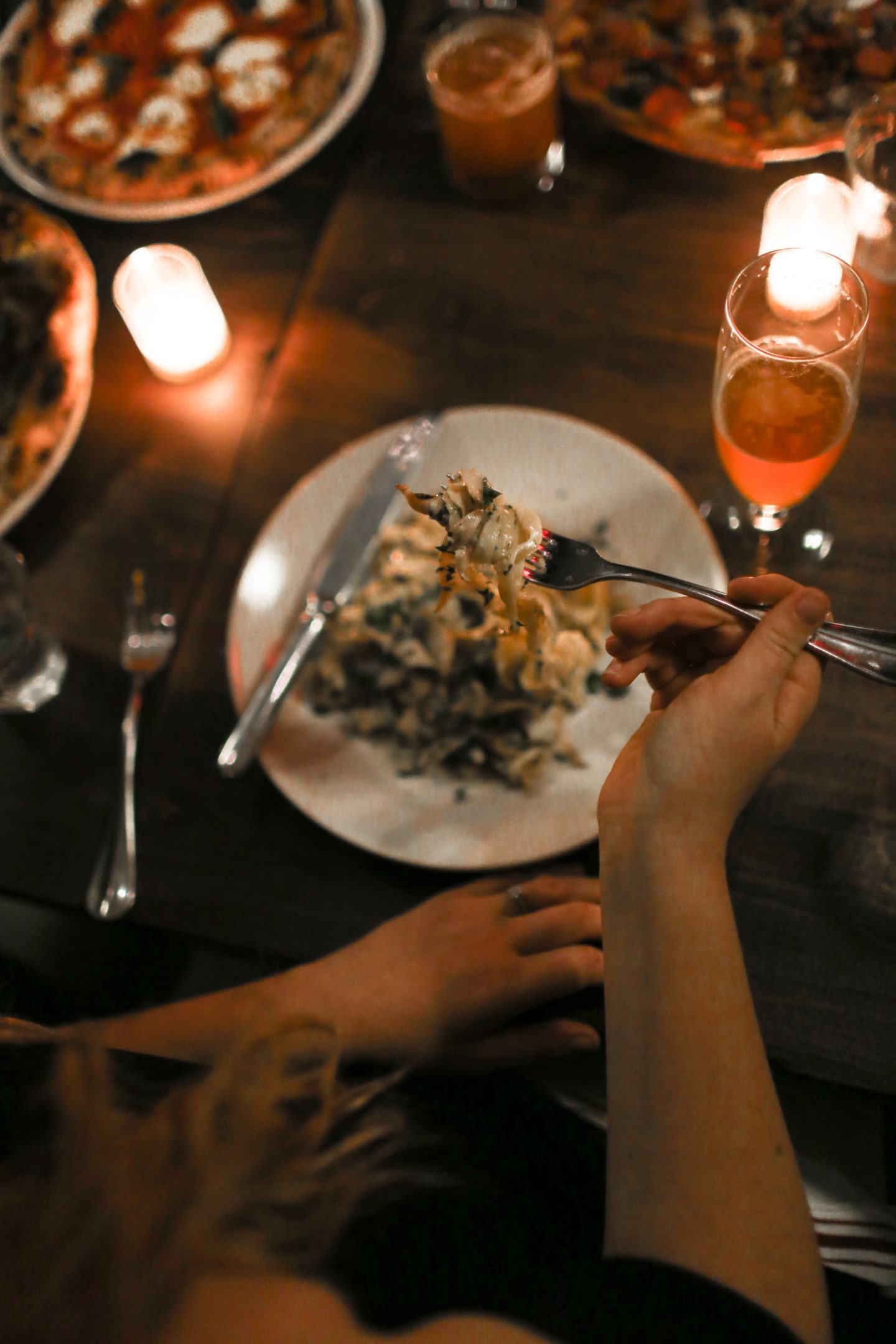 FAST FACTS ABOUT THE FAIRMONT IN SAN JOSE
The San Jose Fairmont is very close to the tech museum and convention center downtown, making it a great place to stay for business, San Jose events and just for fun trips! We visited in December when the annual Christmas market was taking place right across the street. Such a cute spot to wander about at night for all the holiday feels! We could view the market from our suite and I couldn't help but think of how nice of a date night it would be, or a spot to bring children.
The Fairmont San Jose parking is just valet because it's a downtown hotel. Skip the crazy parking race of most downtown cities and instead just roll right on up to the main building. The lobby lounge is stunning, as all Fairmont hotels are. During the holidays they deck it out with Christmas trees and gingerbread houses! The lounge at the Fairmont in San Jose is also a bar. Come for happy hour and music at nights. Of all the San Jose hotels downtown, this one truly has all the right vibes and atmosphere.
We loved spending an hour or so swimming in the heated pool. The deck is large and filled with plenty of lounging nooks and palm trees. The only thing I could see for improvement is installing a hot tub, as there is none. The pool isn't adults only, so an adults only hot tub would provide a fantastic private little retreat for chilly days or after an evening shopping on the row.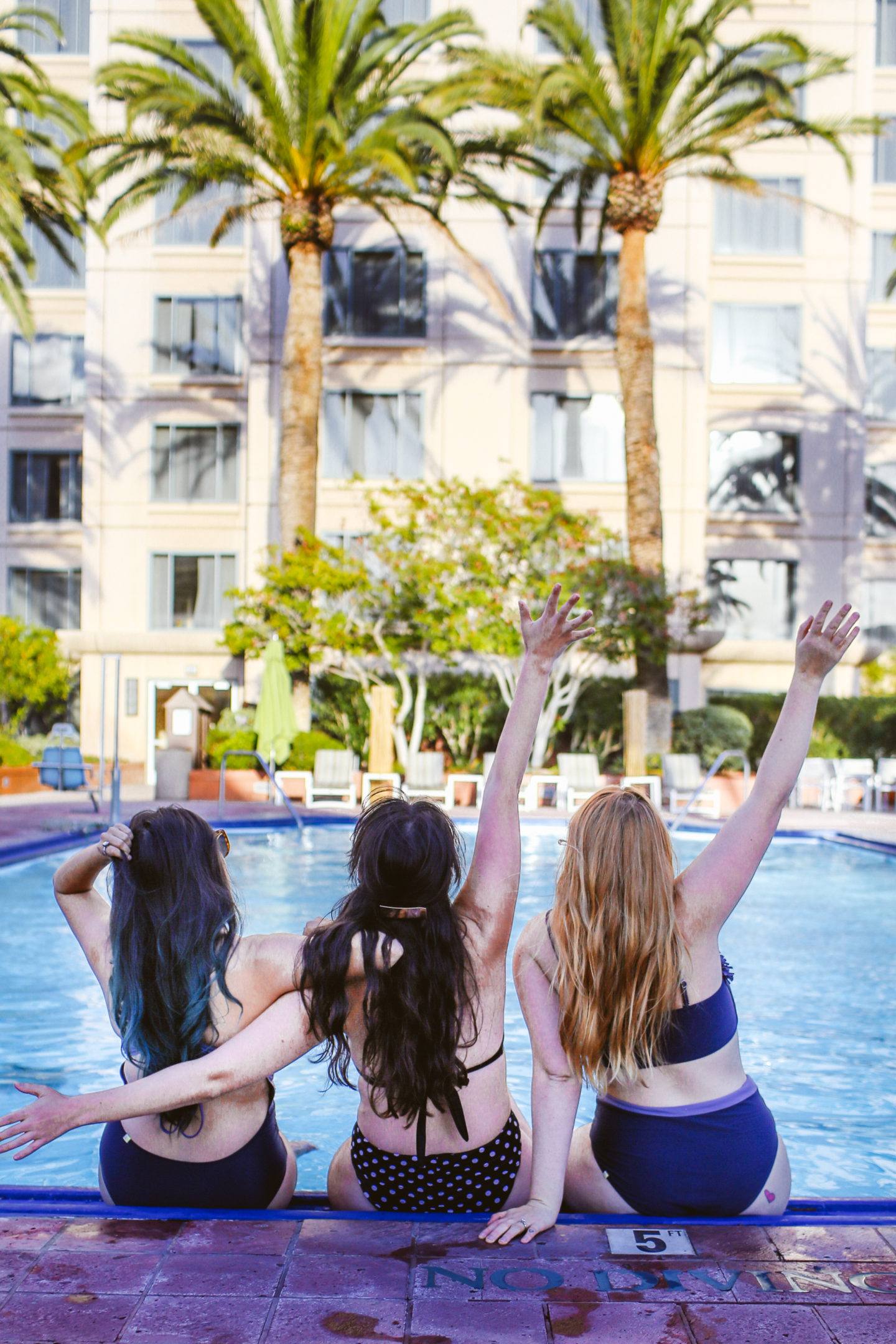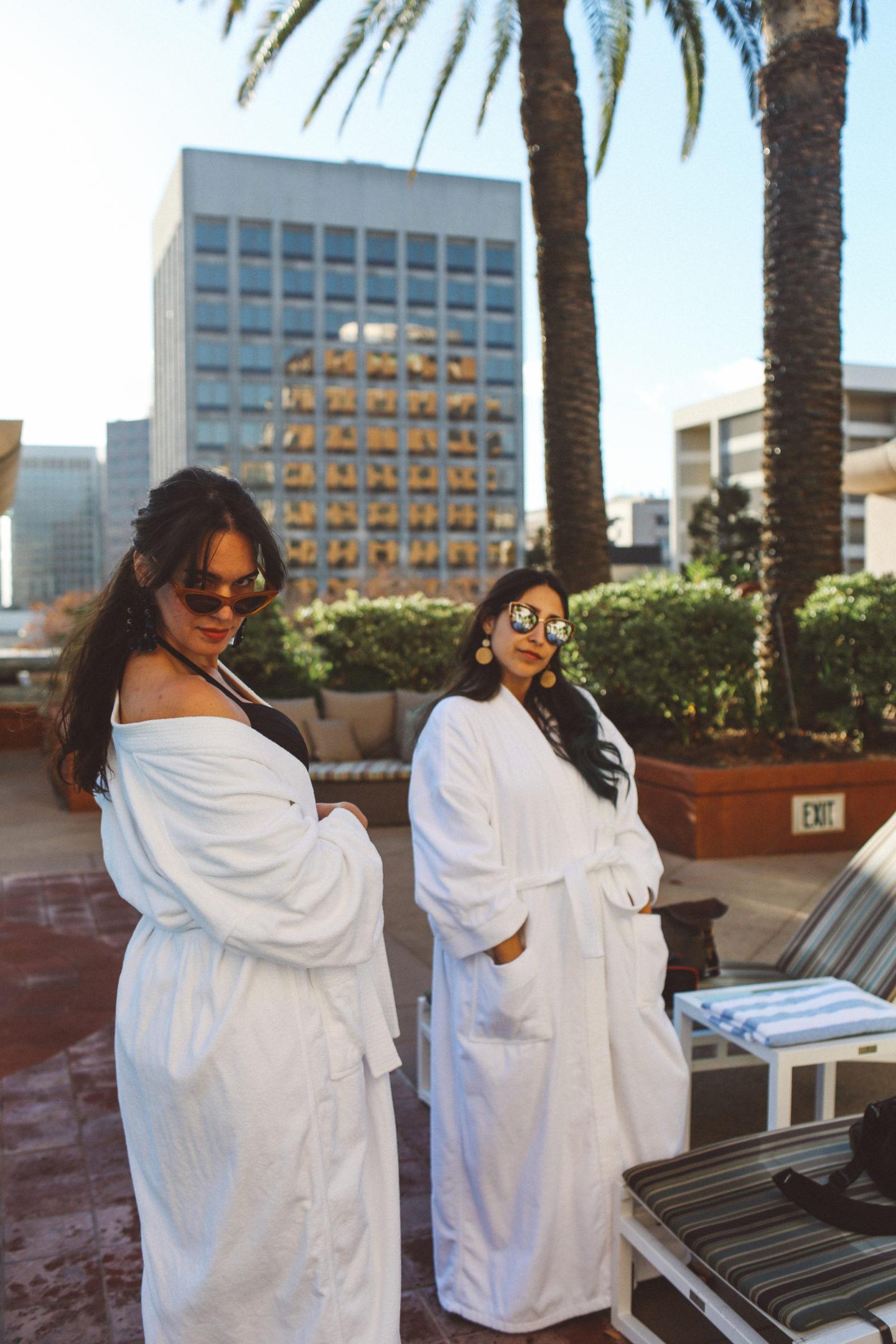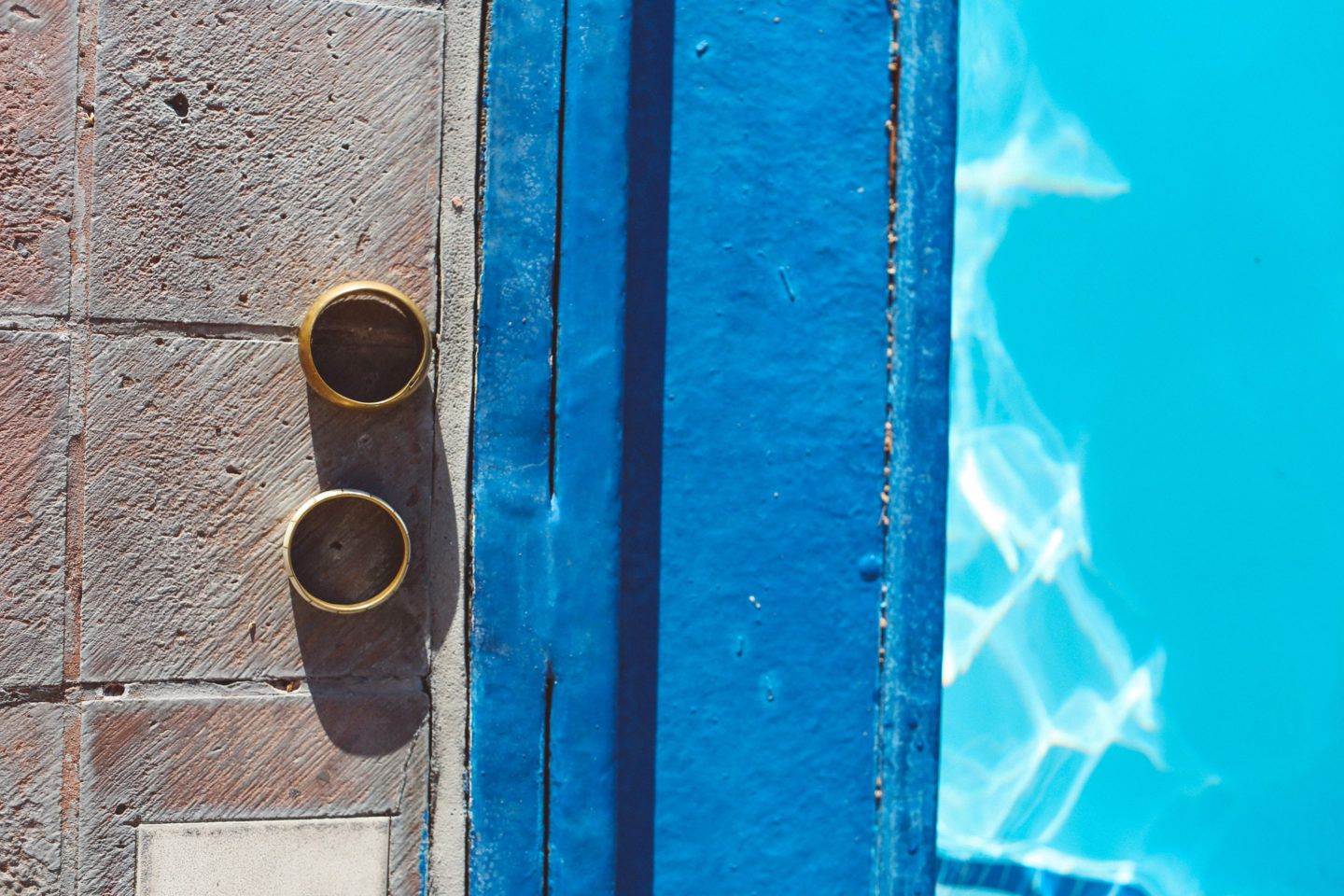 Since there was four of us, we booked a large suite with a connecting living room. Fairmont San Jose rooms vary from standard to king suites. There's over 700 rooms, so there's sure to be something that fits your party size and wants. Everyone is equipped with luxury amenities, of course. I always love the luxury Rose 31 products in all the Fairmont hotels and between you and me, I always keep their tiny body lotion because it fits so well in my purse!
For breakfast, make sure to book a table at the Fountain Restaurant! This Fairmont San Jose restaurant spot used to be a soda bar but now it's a trendy dining hotspot with a fantastic buffet. I'm taking sushi, lox, tiny little deserts with cute decorations. The works! I opted for the Eggs Benedict (the side potatoes are AMAZING!) Other hits at the table were their crab cakes (my friend Gen says they are the best she has ever tasted) and the huevos rancheros. No matter what you like to eat in the morning, you don't have to leave the hotel to find it, that's for sure.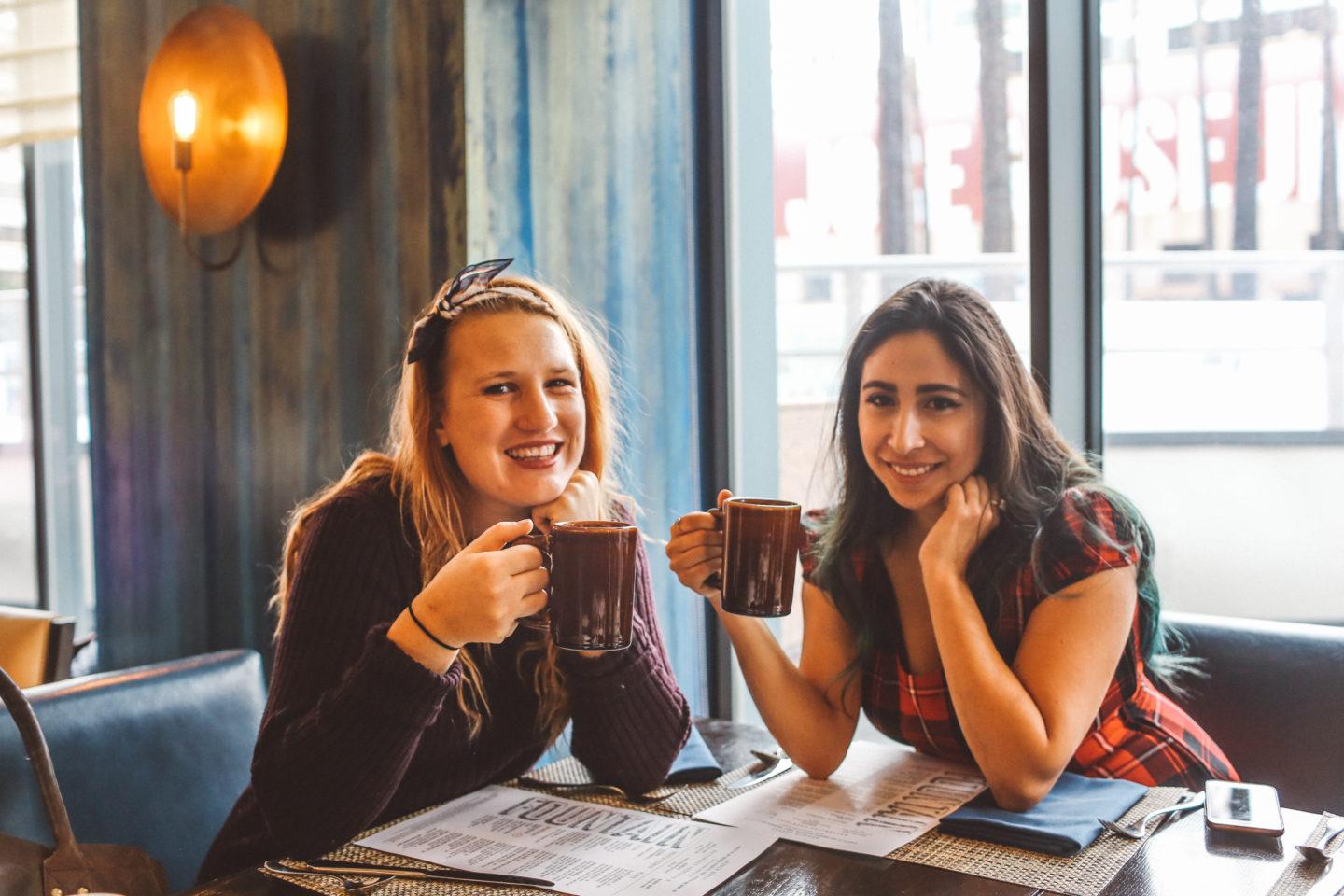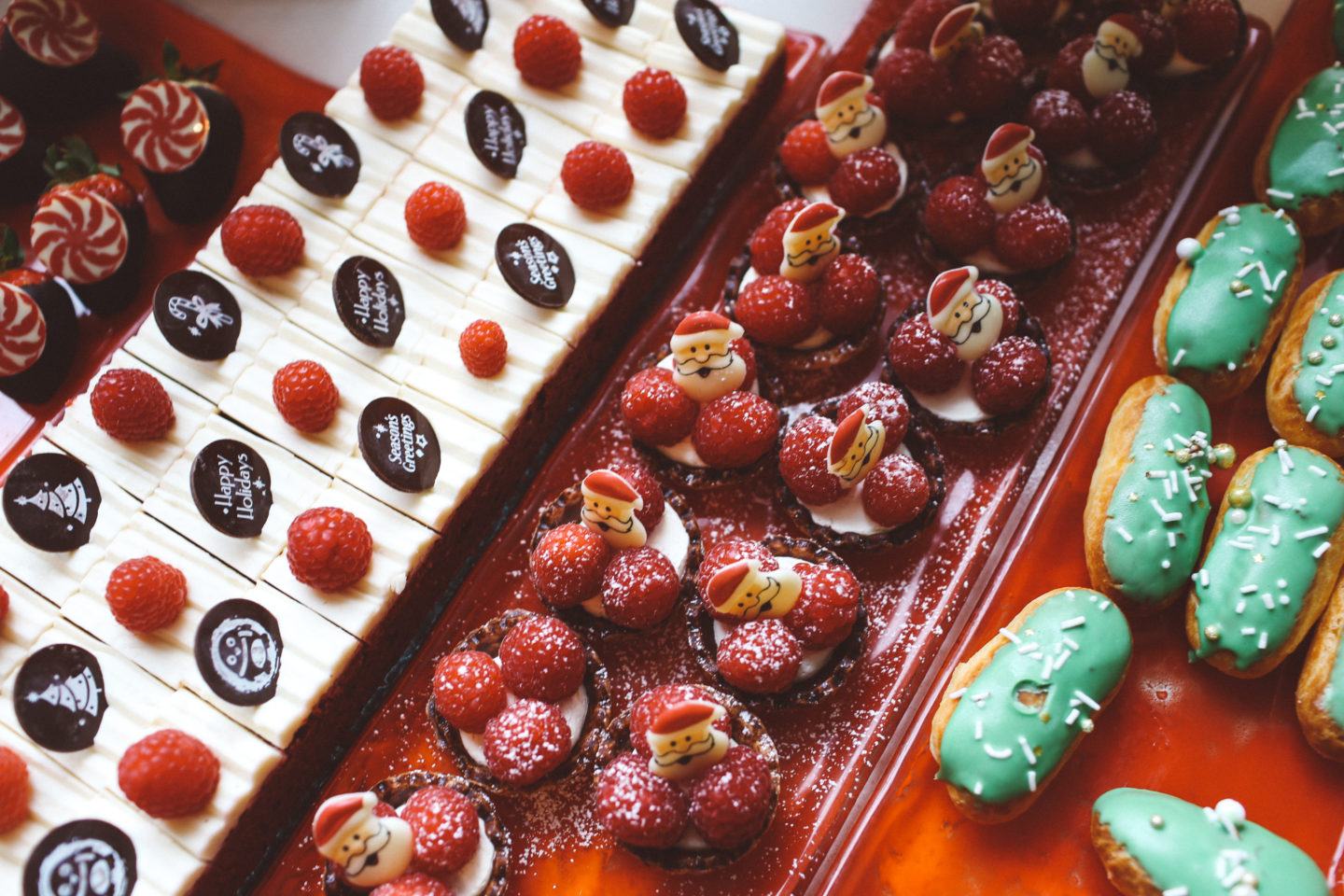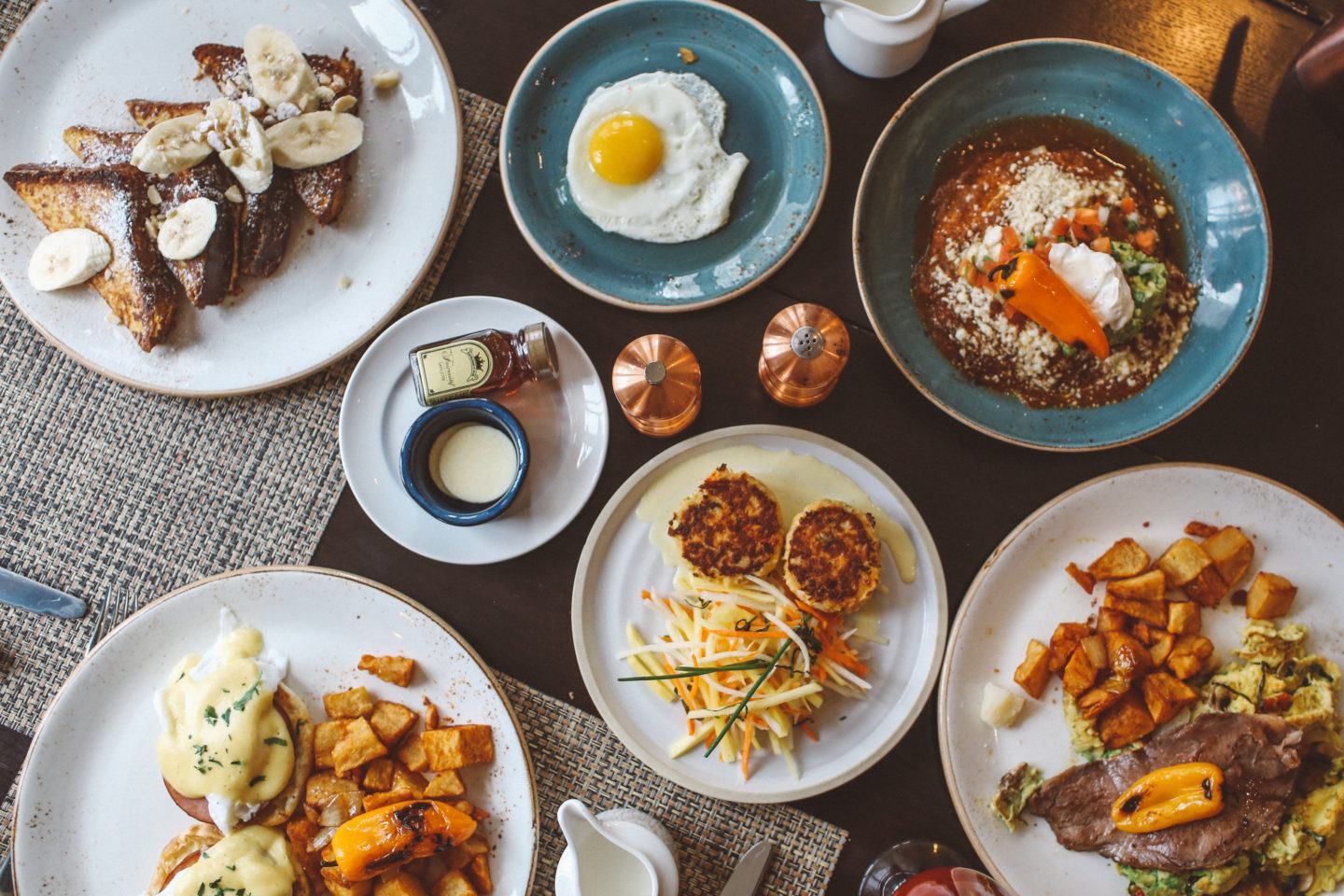 FAIRMONT SAN JOSE HOTEL AMENITIES & ROOMS FEATURE
Valet parking
24-hour automated business center
Rooftop pool
Fitness Center on property
Air conditioning with individual climate control
Alarm clock-radio
Cable television with in-room pay movies
Iron and ironing board
Mini-bar (automated)
Bathroom Amenities
Luxurious Le Labo bath amenities, hair dryer, separate walk-in shower and tub
In-Room Business Amenities
Computer dataport, telephone (multi-line) with voice-mail, work desk
High-Speed Internet access
Bell Service
Concierge Service
Cribs, Rollaway Beds
Elevators
Express Check-Out
Housekeeping Service, Laundry Service
Parking Facilities
All non smoking rooms
Pet-Friendly Accommodations
Safety Deposit Boxes
Wheelchair Accessibility
A Fairmont San Jose wedding venue
A variety of guest rooms from standard to a King Suite
Of all the San Jose hotels, this one is the best. I hope this helps you plan your trip to San Jose and your stay at the Fairmont in San Jose! Of all the hotel families in America, Fairmont is one of my favorites! If you have any questions at all about the Fairmont, Santana Row, or other hotels in Downtown San Jose, just leave a comment below or DM me on Instagram @thewhimsysoul.
Thank you to Fairmont San Jose for hosting us on a media stay.