"You'll take the high road and I'll take the low road and I'll be in Scotland before you…"
Robin and I both grew up singing Loch Lomond around campfires so we made sure to include a few nights stay on the loch while visiting Scotland. I hunted out a beautiful hotel for us to stretch out and relax in. Loch Lomond hit right at about the middle of our 3-week honeymoon, seriously the perfect place to take a timeout from the constant go-go-go.
Just a 30-minute drive North of Glasgow is the charming Loch Lomond area. There's sweeping hills, plenty of hiking, and a large loch for boating, fishing, and other water sports. If it's nice out, make sure to spend a day hiking Ben Lomond for sweeping views, or take a cruise around Loch Lomond. It was raining on and off when we visited, but we still loved walking around the huge property, taking in the fall foliage. We don't usually get changing colors in San Francisco, so I welcomed it!
For this walk, I wore my comfy orange pants from Old Navy, which are sold out now but similar ones are here. I paired it with a warm camel coat and sweater, both from Boohoo, and my trusty black boots that can get dirty – aka, allow me to off-road into patches of mud and leaves!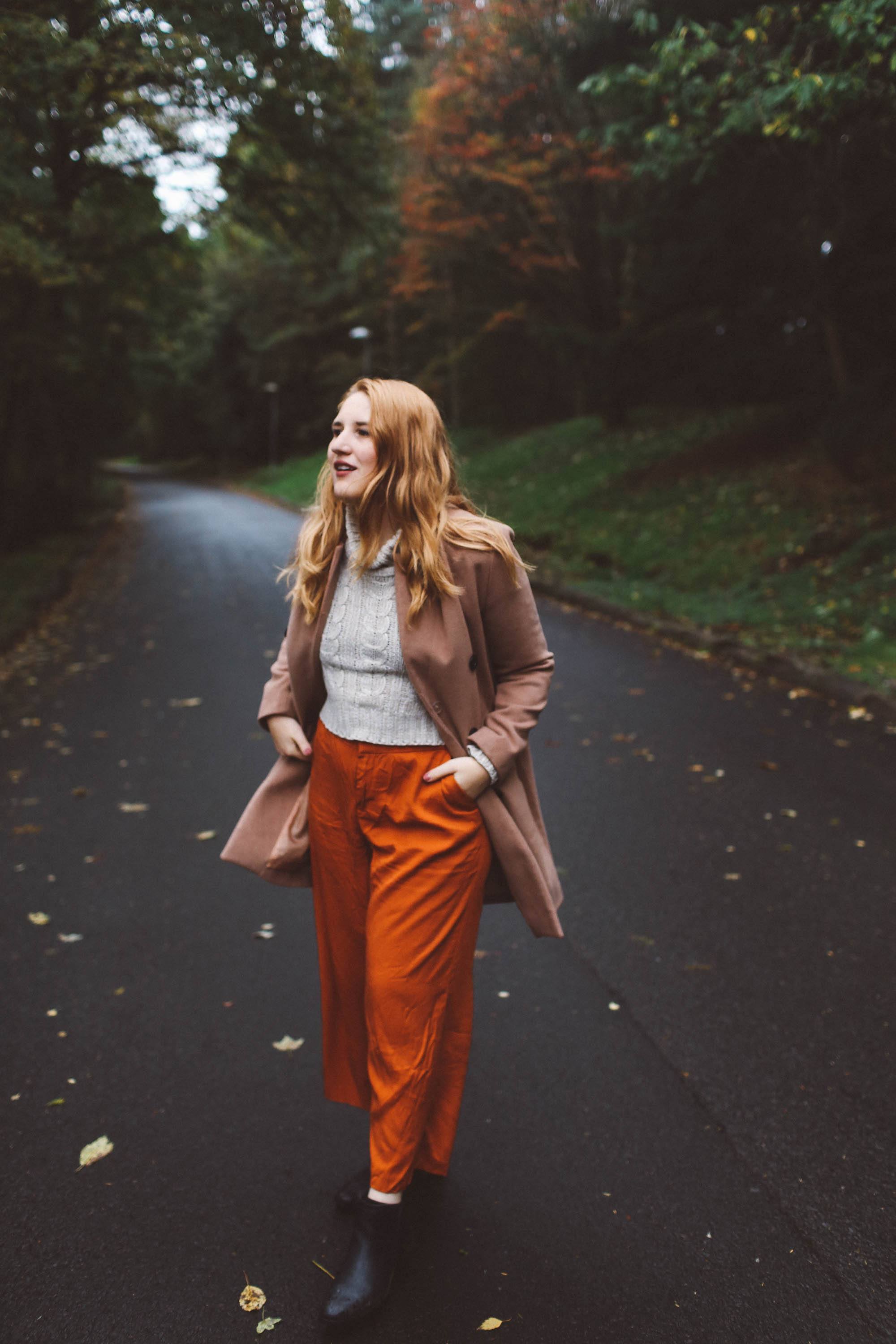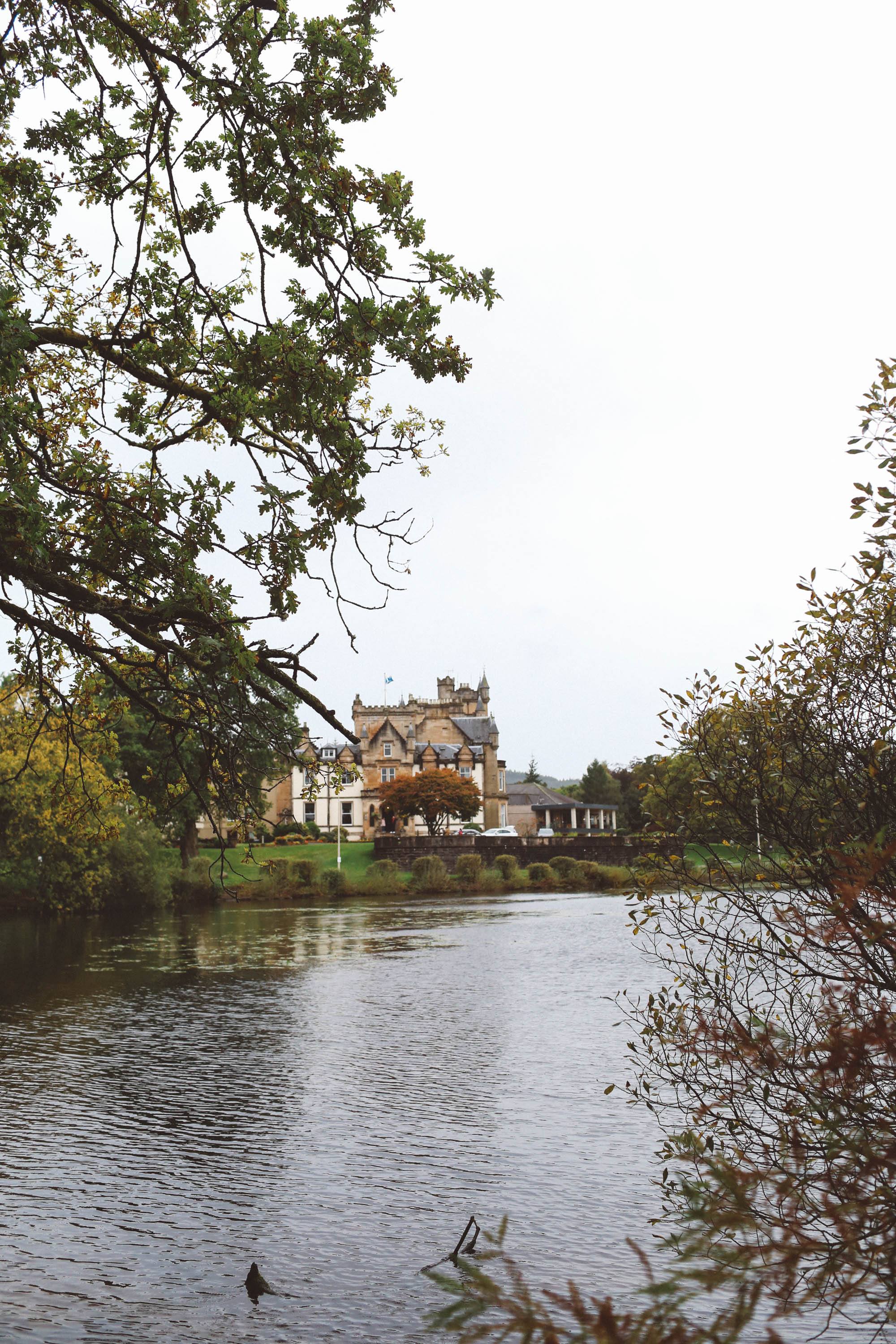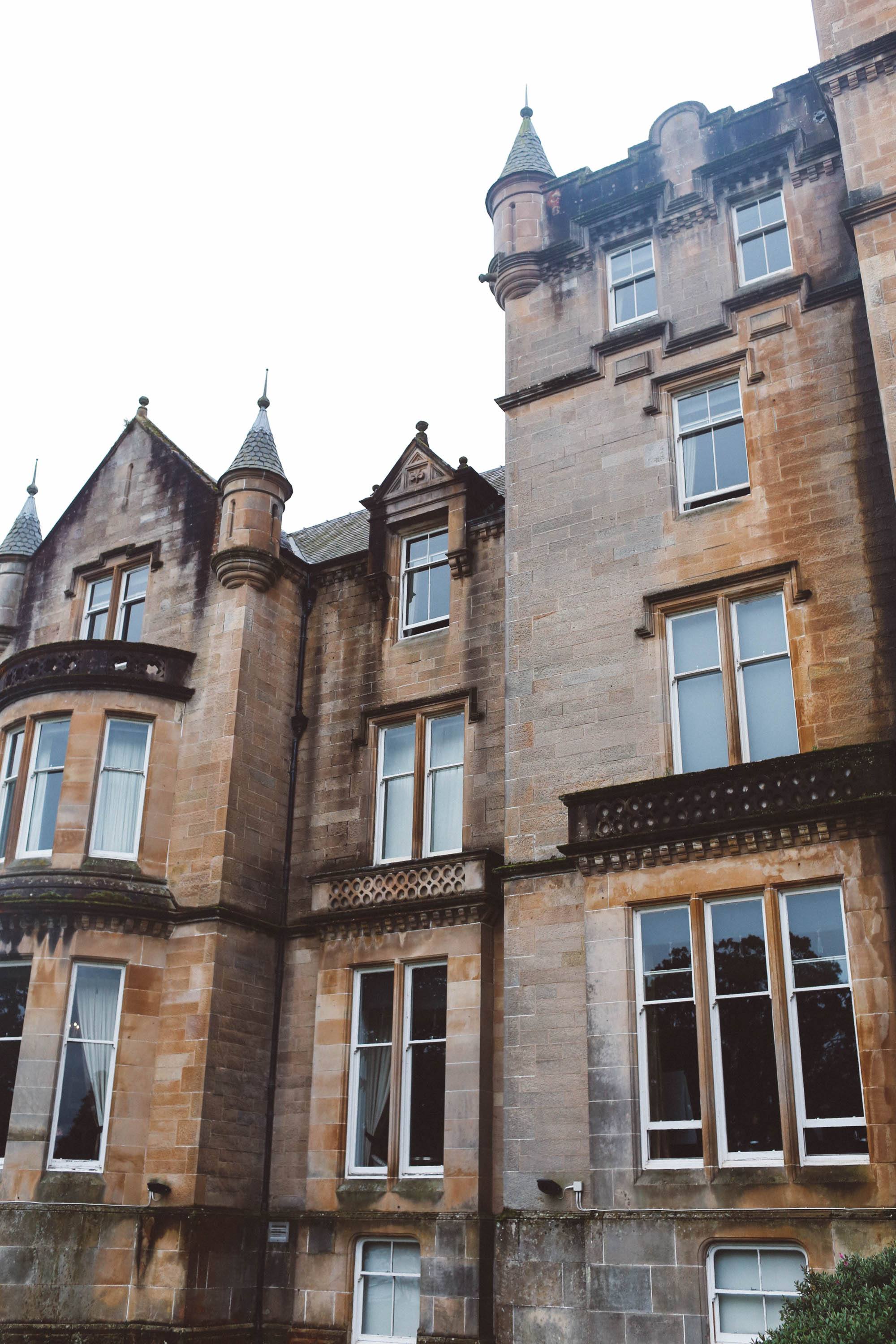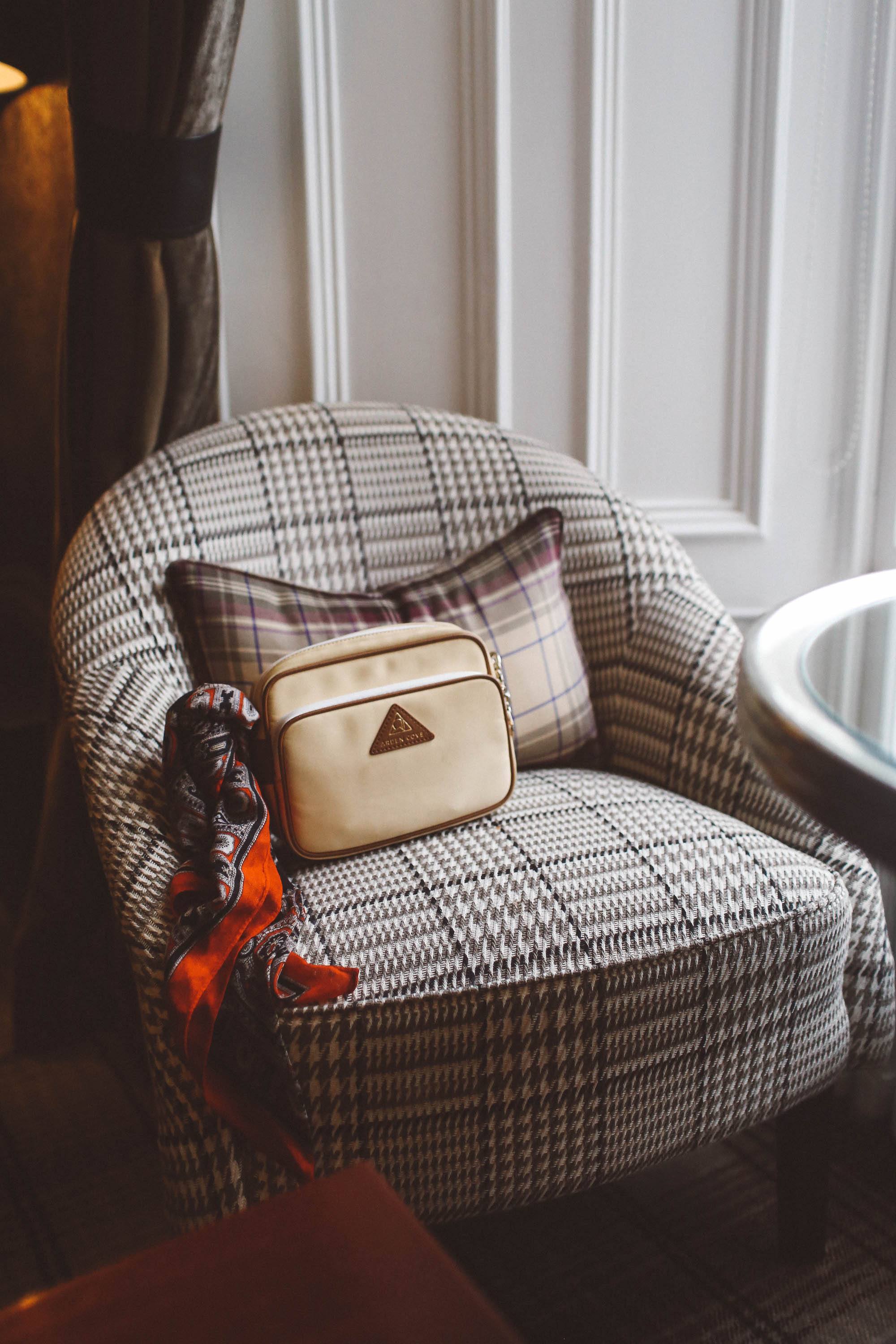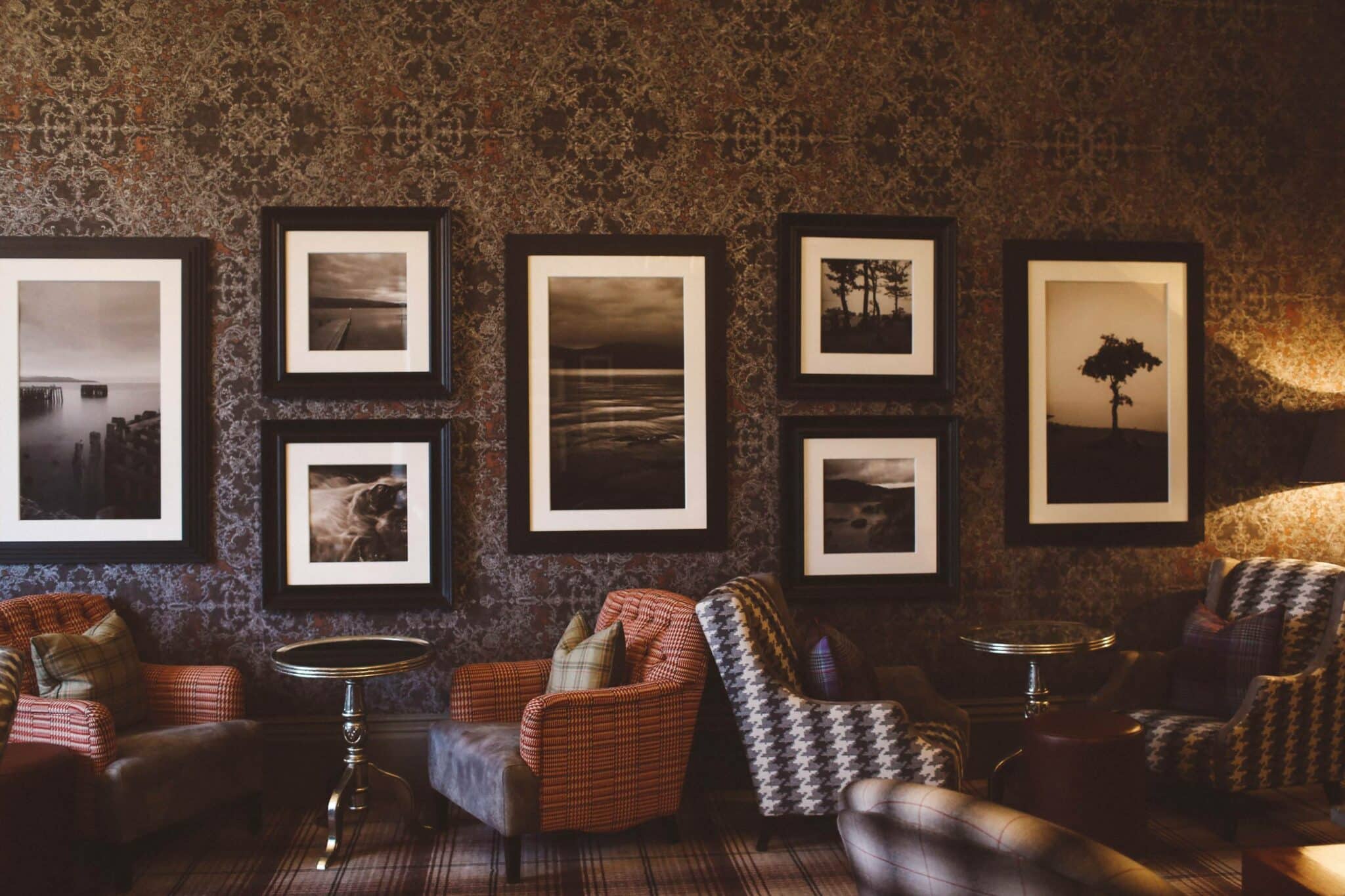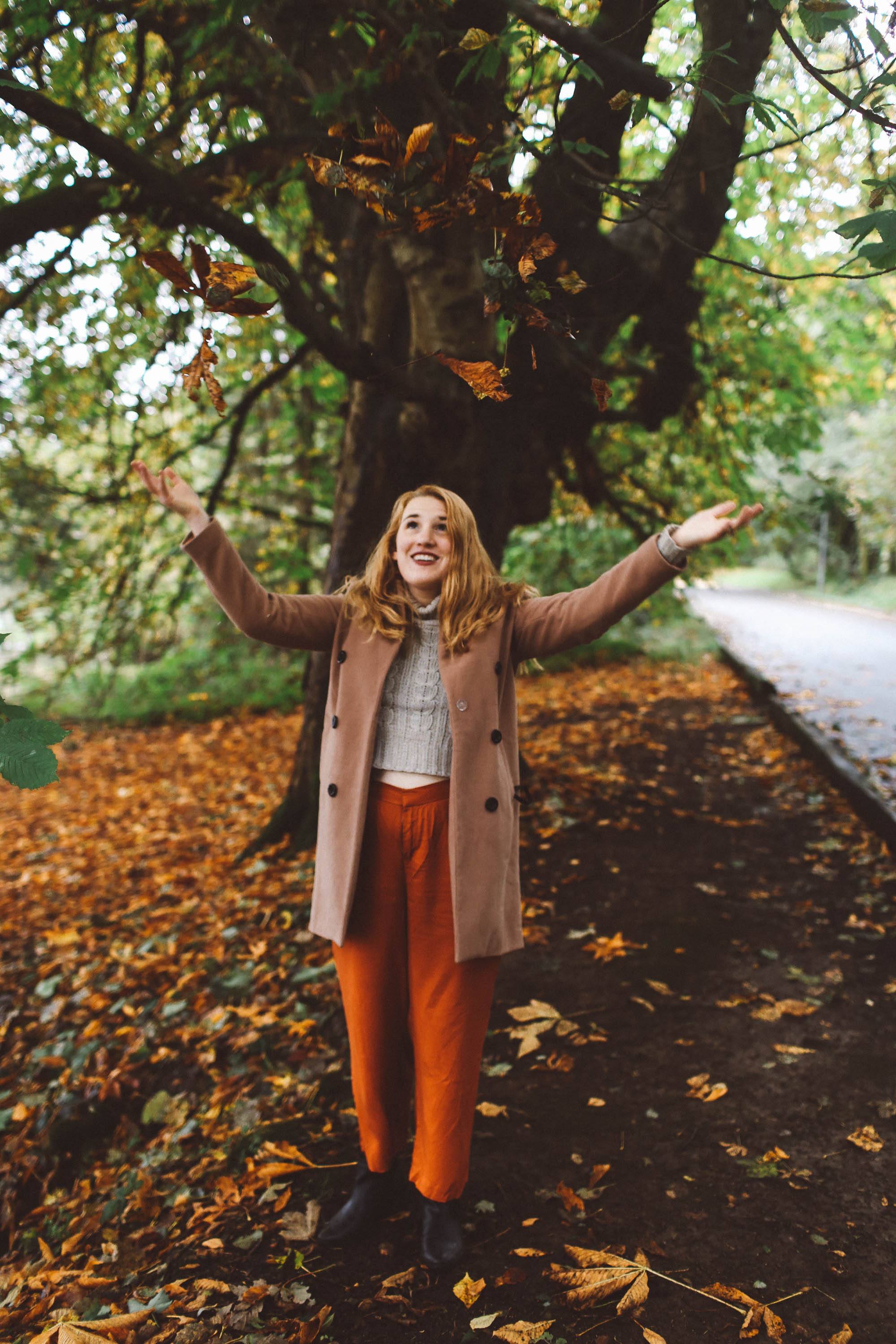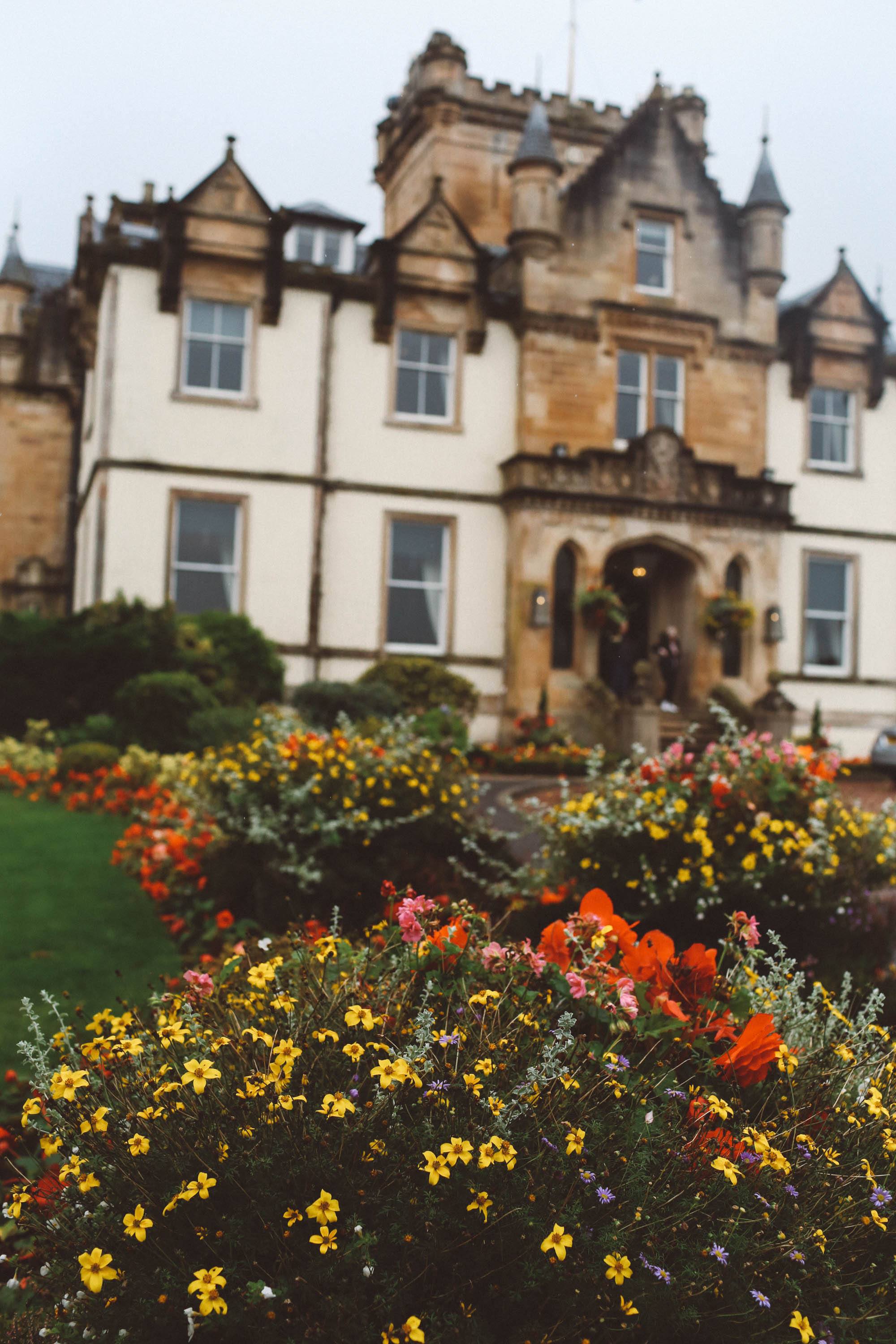 For dinner, I dressed up a bit as we treated ourselves to a fancy dinner on the porch of the bar. They had fire pits and blankets to keep warm, and I loved breathing in all the fresh air Scotland has to offer. I swapped my pants for black wide-leg pants by Uniqlo, pulled on red heels by Go Jane and brought along my floral coat from a few seasons ago (similar here).
If you are thinking of visiting Loch Lomond, I highly recommend staying at the Cameron House! It was my favorite hotel out of our 3-weeks of travels. It's pretty affordable too. We spent about 250 pounds for two nights, a bargain for all it offers (pool, spa, sitting rooms, 5 restaurants, great service, golf, seaplanes, outdoor activities, etc). Plus they have the best free breakfast I've ever had at a hotel.  I wish we spent more than 2 nights here. I recommend at least 3 and spending one day hiking and another day out on the water if weather permits.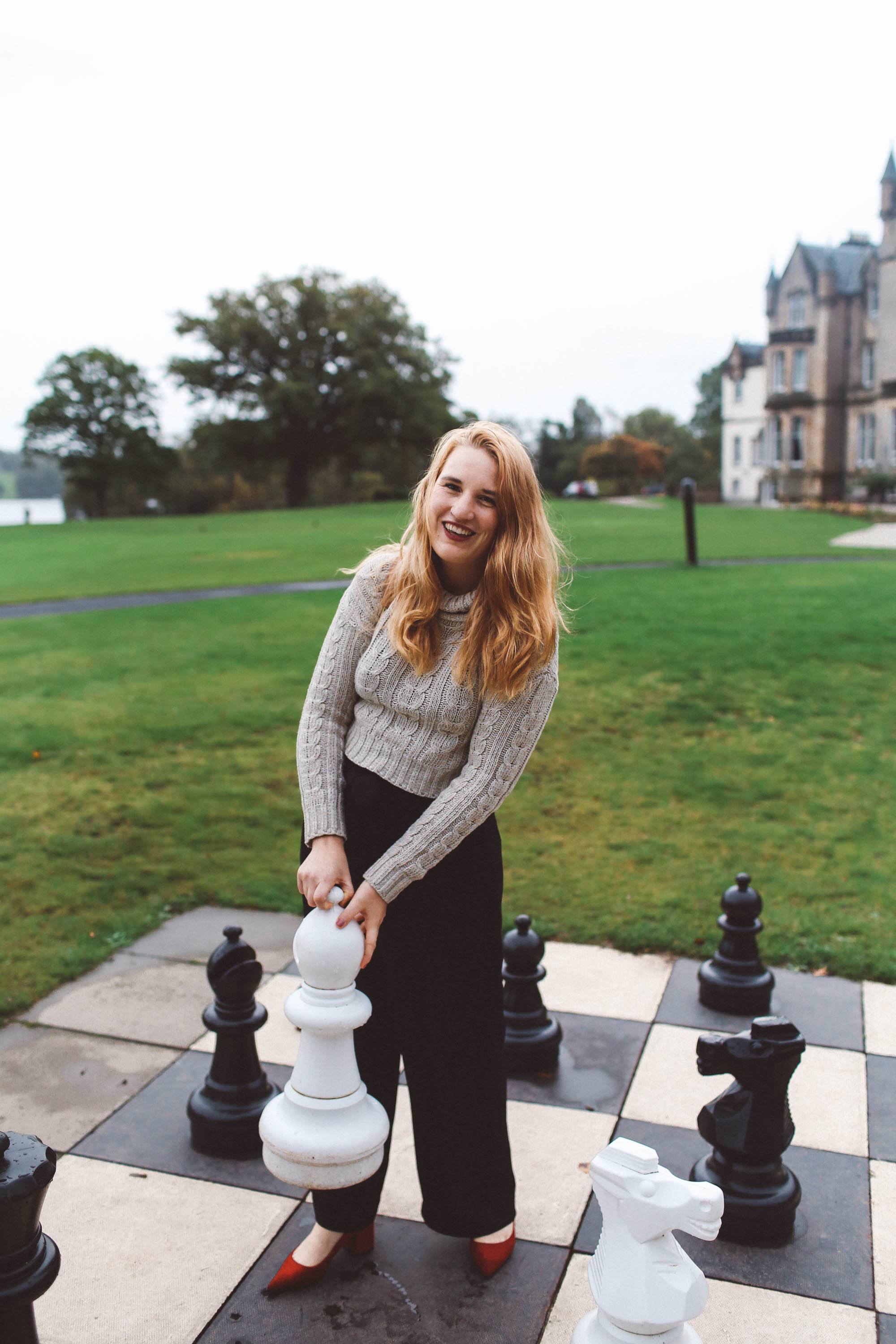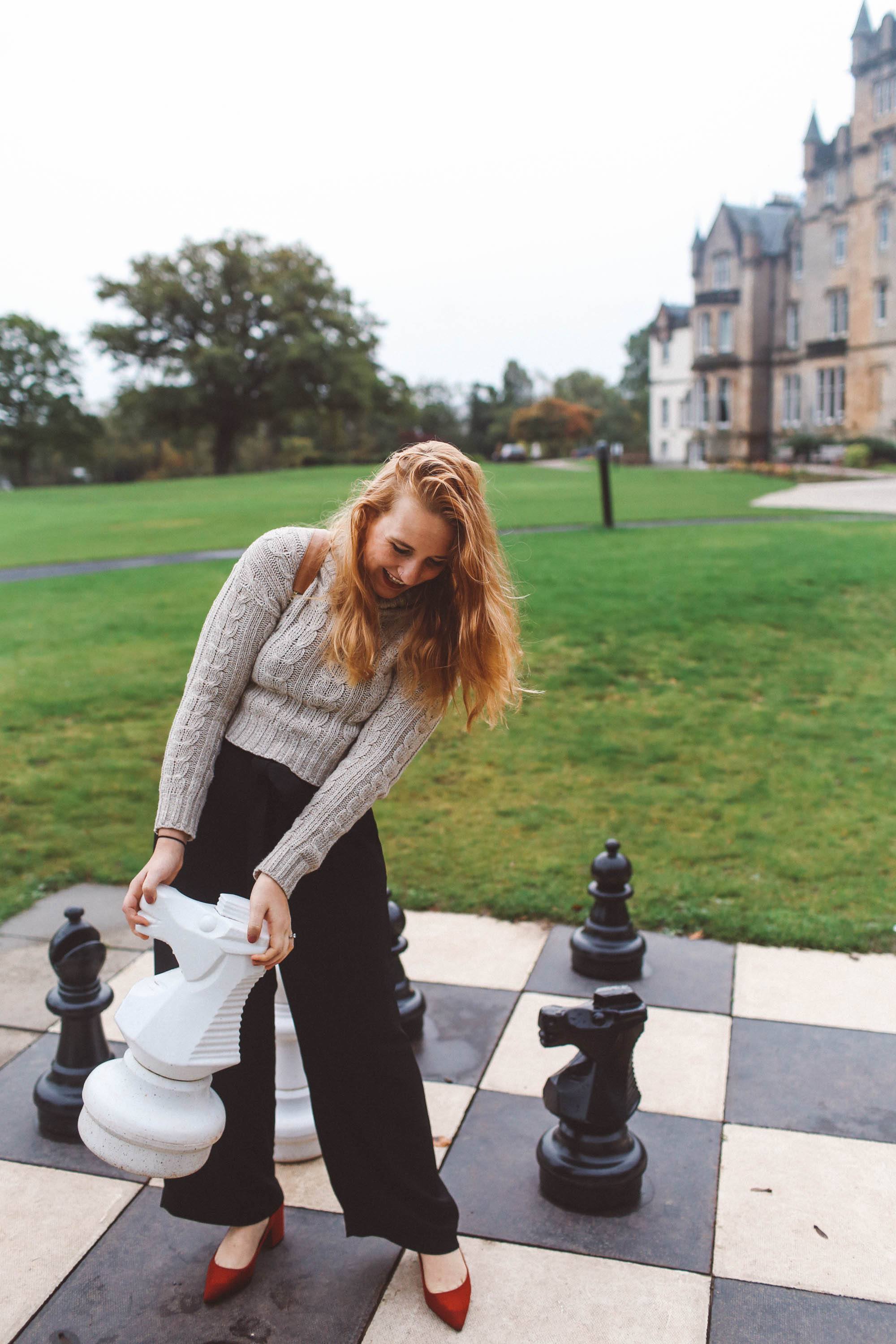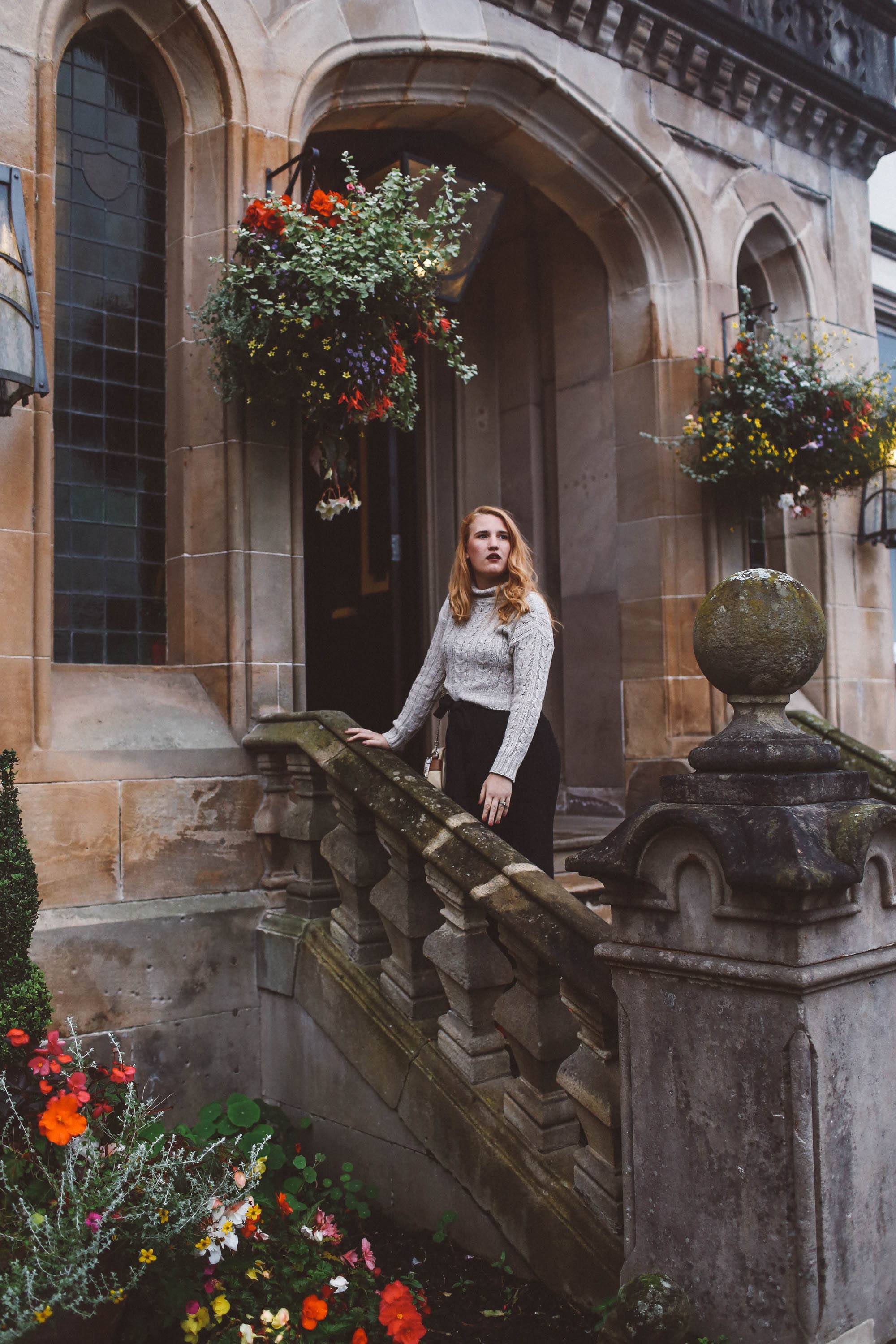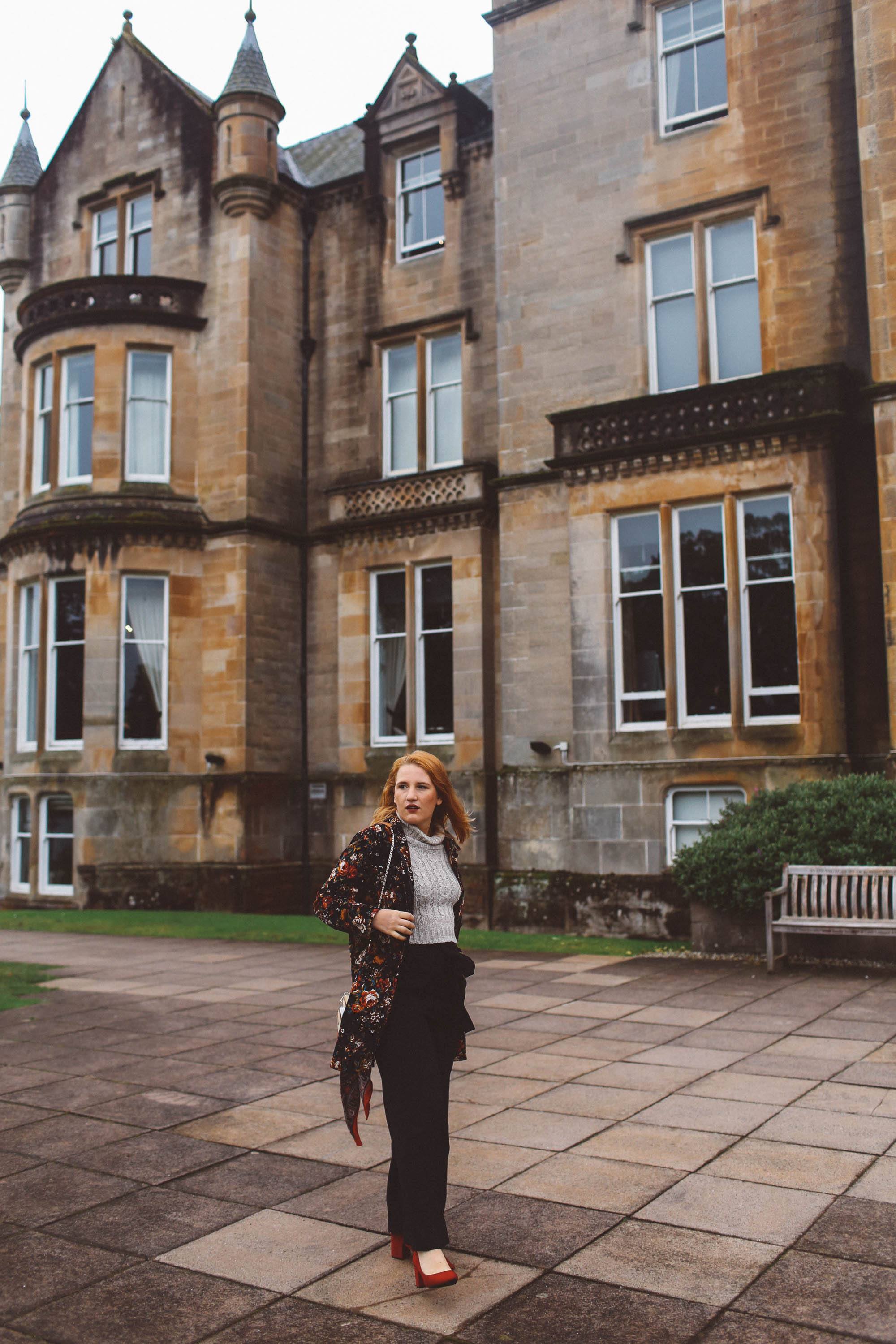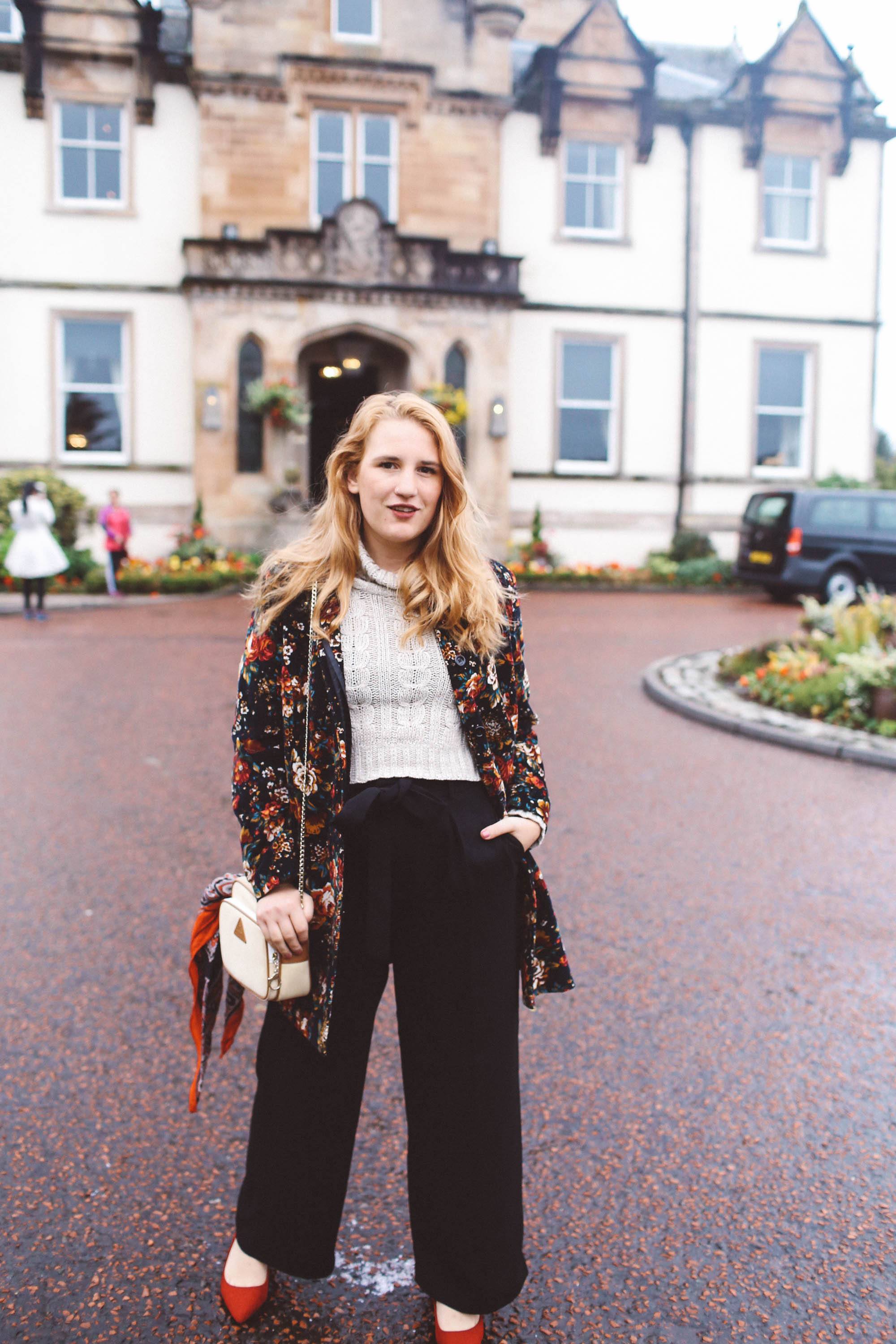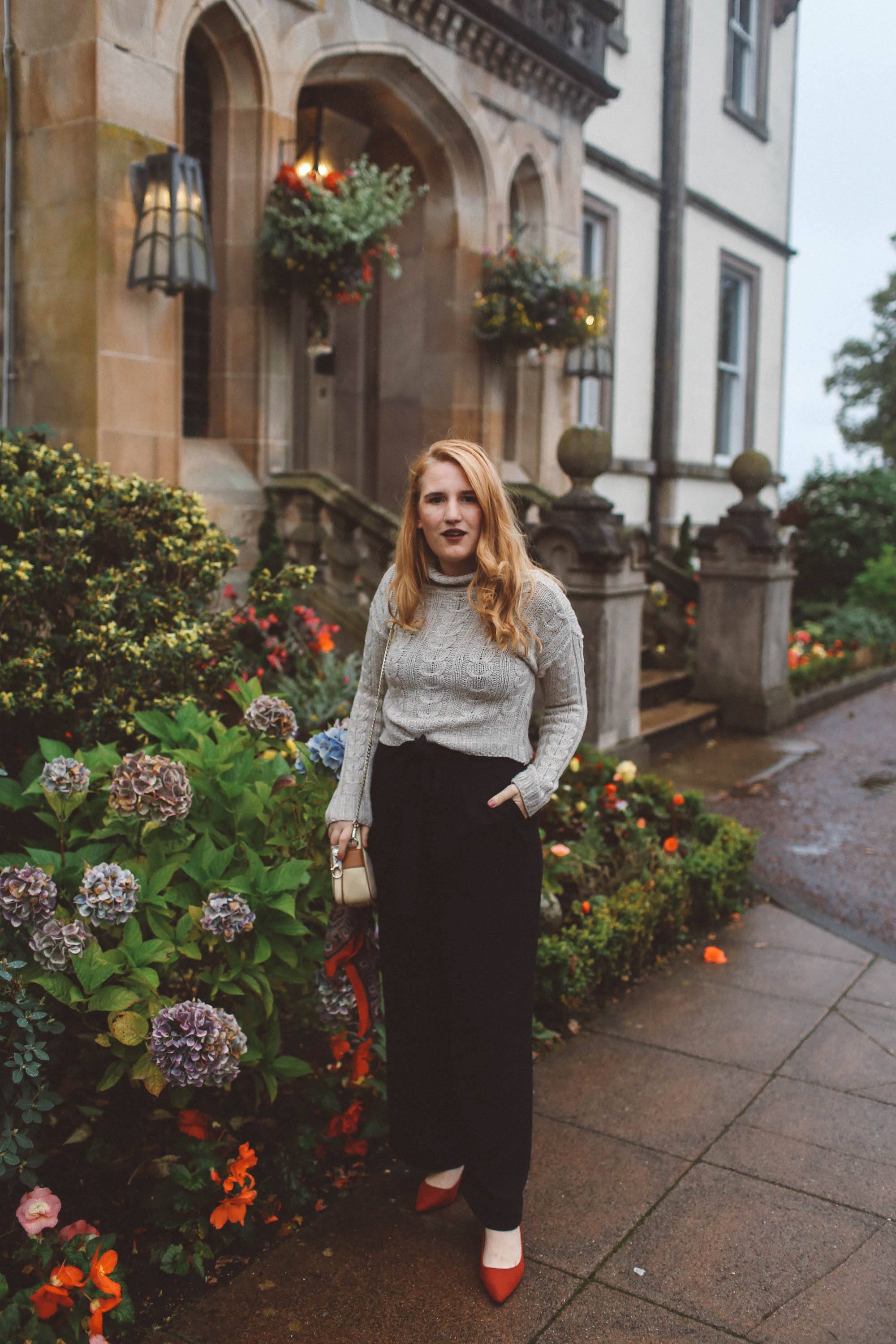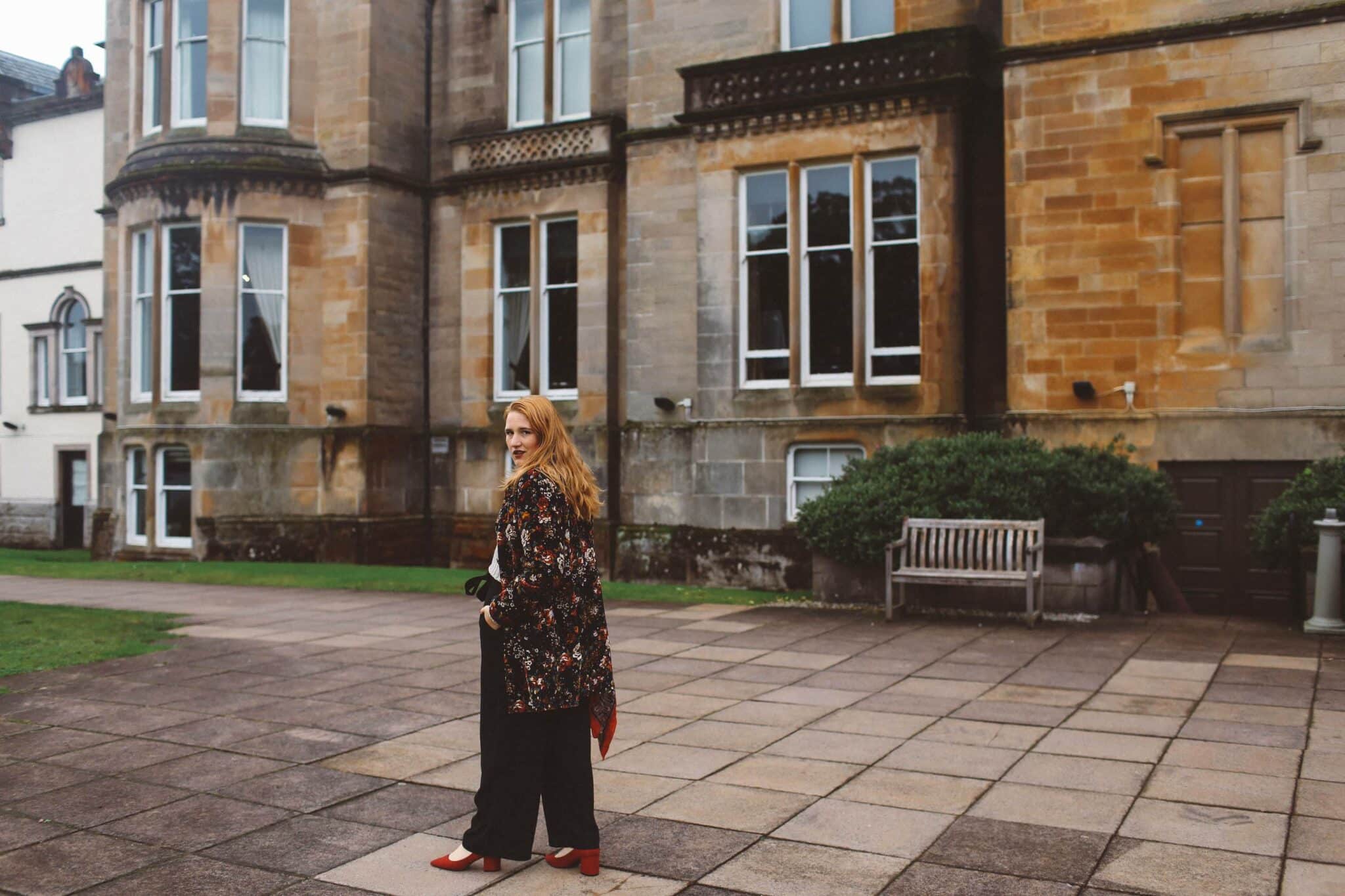 I hope this helps you plan a fun and stylish holiday in Scotland!
Outfit 1
Old Navy Orange Pants (sold out, similar here)
Target Black Booties (similar)

Outfit 2
Floral Jacket – similar here

Other great coats to bring to your Scotland trip