Fáilte to Dublin! I ran away to this city right after graduating college and had a blast exploring it and the rest of Ireland as a teenager. So I was thrilled to take my new husband, Robin, back to Ireland as part of our long European honeymoon road trip!
I knew we had to add Ireland to our list of stops during our honeymoon. With a bit of knowledge under my belt already, and more after this second trip, I put together a 36 hours in Dublin city guide for first-time visitors! Read on to find a detailed day-by-day itinerary of things to do in Dublin, or scroll to the bottom for quick lists of eats/activities and recommendations for what to pack! 

Got any Dublin questions? DM me on Instagram @thewhimsysoul or leave a comment below – I'm happy to help!
Read on to find an itinerary of activities and general trips to Dublin tips! Or, scroll to the bottom for a Google map of places to visit, quick lists what to do in Dublin, and also recommendations for what to pack!
---
BEST HOTELS IN DUBLIN IRELAND
---
Find a hotel near Temple Bar, Trinity College or Stephens Green. This is the downtown area and everything will be in walking distance.
Westin Dublin: A beautiful upscale hotel in the center of the city.
The Lombard: Just steps from Trinity College and over a pub.
Airbnb: If you need more space, we love using Airbnbs while traveling! (Use THIS link for $40 off your stay!)
Abigail's Hostel: I stayed here my first time to Ireland and loved it! It's one of the best hostels I've been to in the world.
---
DAY ONE IN DUBLIN
---
*Make sure to land in Dublin no later than 2pm to follow this itinerary! If you land earlier, modify as you see fit. 
How to get from the airport to Dublin city center
Skip Uber or a taxi as it'll run you easily 60 Euros. Instead, follow the signs for the bus and take the Airlink into town. You can buy a one-way pass for 7 Euros with a credit card at the bus stop. The bus has wifi and takes you right into downtown in about 30 minutes! Pretty much everyone on the bus will be lugging a suitcase and there is plenty of luggage racks to store your bag for the duration of the ride.
3pm
Check in to your hotel or Airbnb! Use this time to freshen up after your long flight from the United States and change into something comfortable to get a big day of exploring in. The sidewalks aren't always even, so wear comfy shoes and bring a jacket as the weather can change quickly.
3:30pm
I recommend taking time right away to get your bearings and do some quick explore. Try walking up and down the River Liffey and around Temple Bar district to get a feel for the place. On a nice day, walk all the way to Phoenix Park!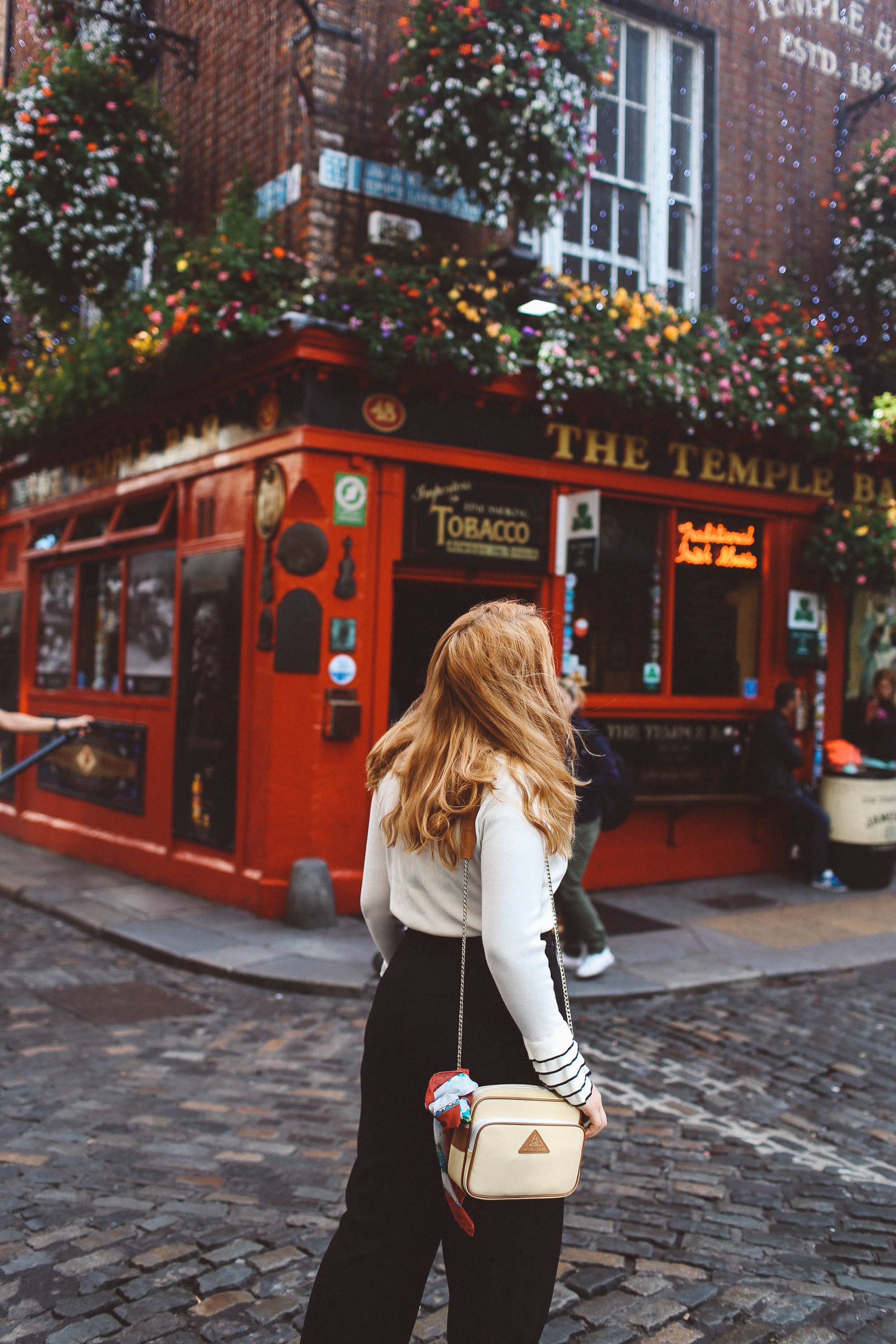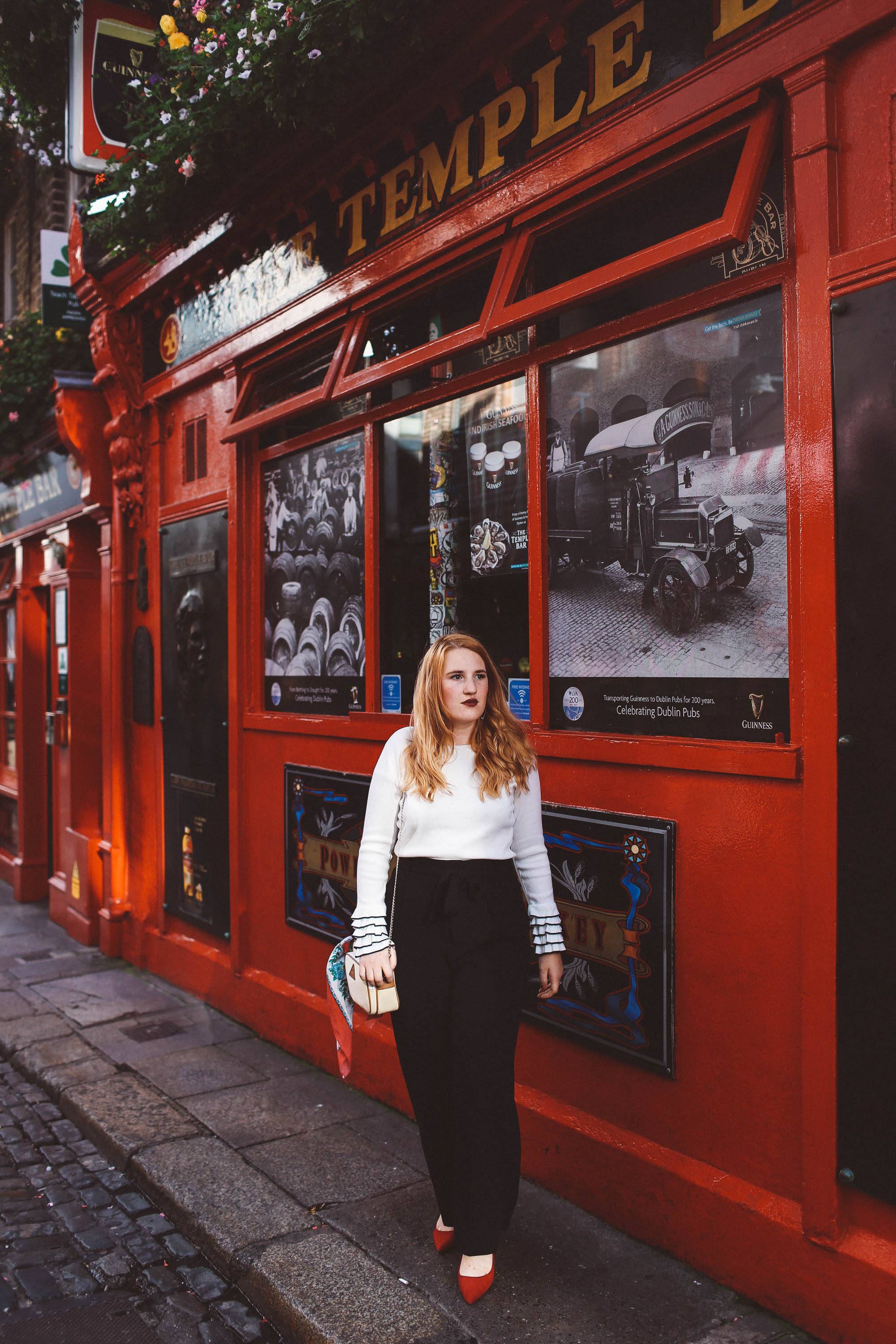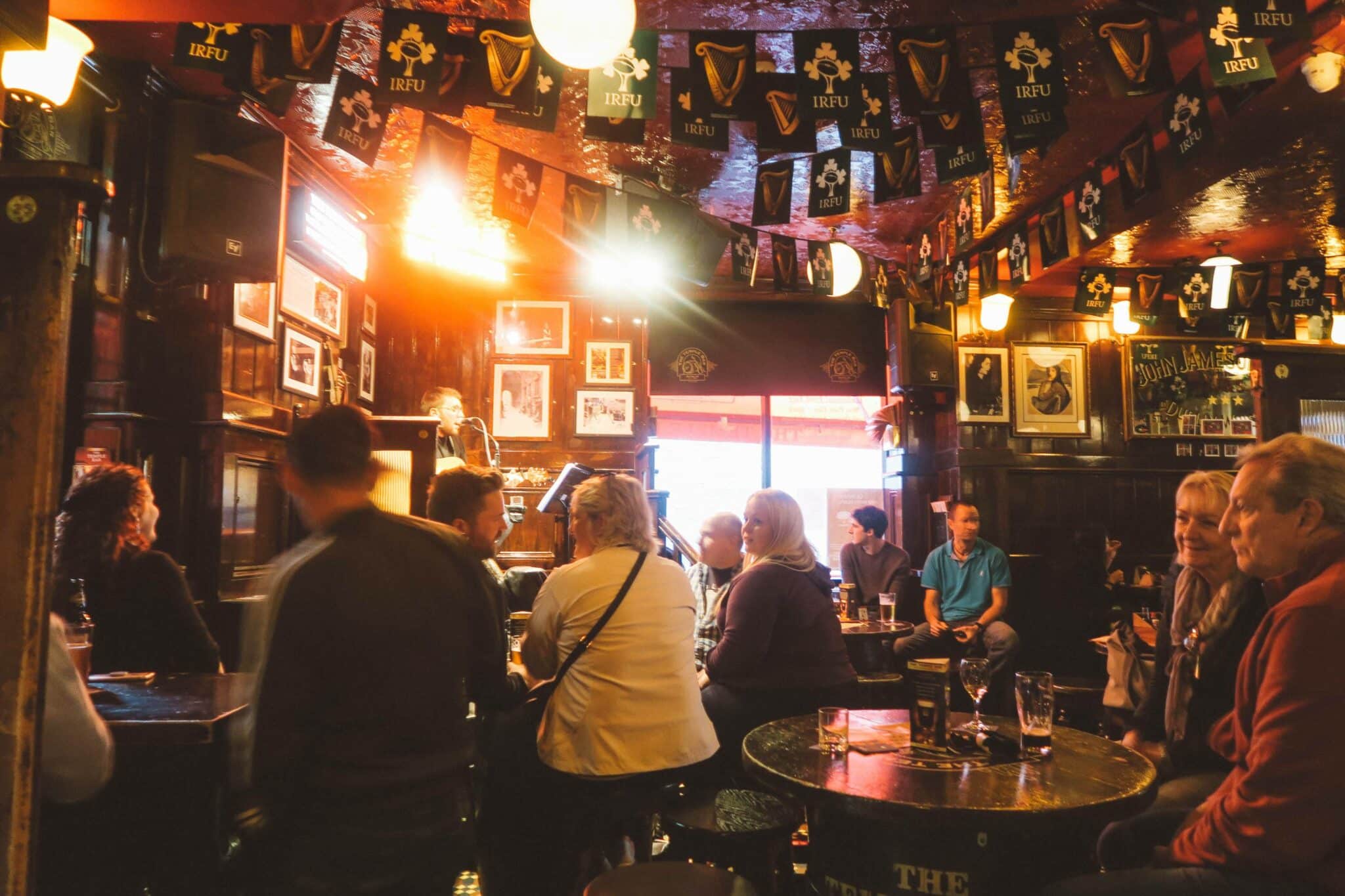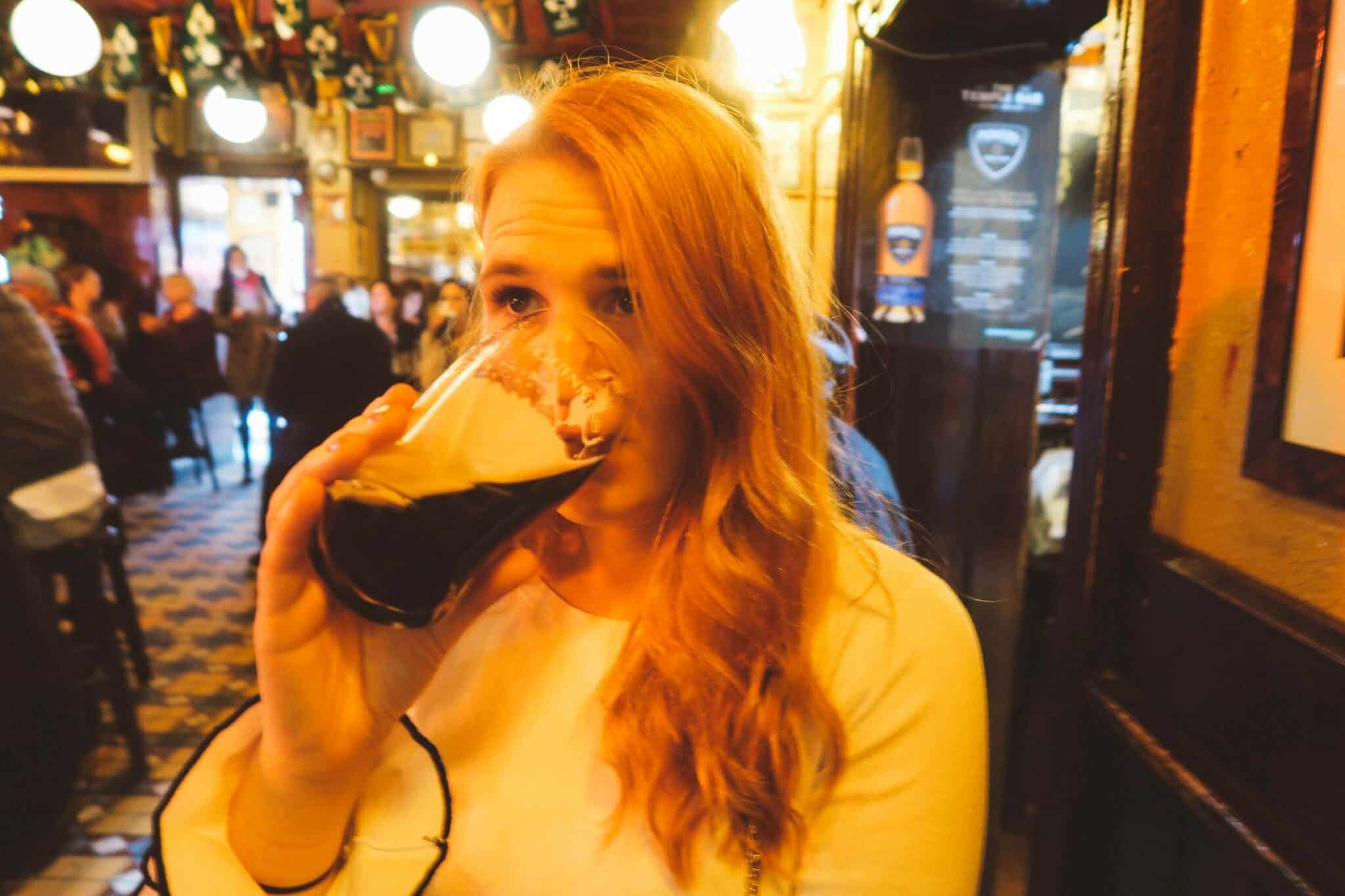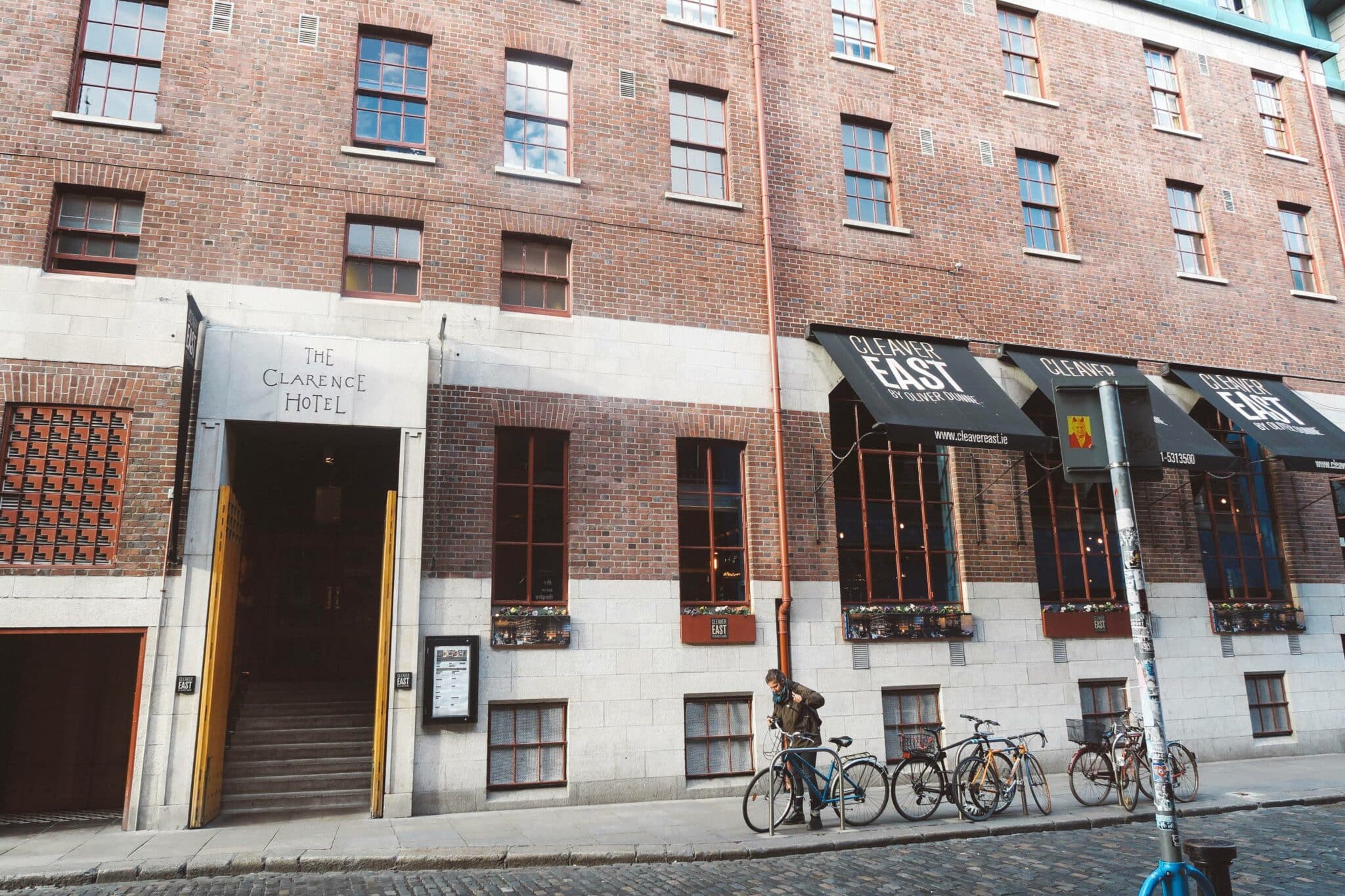 4:45pm
Grab a Guinness at Temple Bar Pub – it's the big red one that a lot of tourists will be taking a photo of. Yes, it's a bit "touristy" but it's a LOT of fun and a really great way to kick off your 36 hours in Dublin. Guinness will run about 6 Euros at the Temple Bar, and most places around Dublin. Stay for a few songs, there is usually live music playing.
Or go for a Whiskey tasting next door. The staff at the whiskey bar are incredibly friendly and you can get a flight for about 10 Euros. You can travel to Dublin, Ireland without trying some Irish whiskey!
5:30pm
For dinner, head to Cleaver East to hit up their happy hour special. You'll get a great discount on food and craft beer, almost 50% off! We dined on a deliciously fancy meal for a fraction of the price. The decor in here is great – think hipster meets butcher. It's just a few minutes walk from the Temple Bar and after your flight, you'll be starving.
7:30pm
After dinner, walk back through the Temple Bar district or across the river for more beer and live music at any pub that piques your interest. You are in Ireland, after all! Click here to book a really fun live music pub crawl tour!
9-11pm
If you have energy, stay out at pubs listening to live music. Or, head back to your hotel to get some rest!
---
DAY TWO IN DUBLIN
---
9am
For breakfast, walk over to the Bakehouse along the river. They have an excellent homemade breakfast, plus the decor is very Americana 1950's style diner cute! Stop in the cafe next door for a Guinness hot chocolate or the donut shop a few stores down for some seriously good donuts. Dubliners are obsessed with donuts – I swear we walked by over 20 shops during our time there.
10am
After breakfast, walk across the river over to Trinity College. There is a walking tour you can take that is 14 Euros (I believe) and this covers your admission to the Book of Kells. Tickets are that much just for the Book of Kells, so you might as well get a good tour in first! The campus is huge and has so much history. If it's not raining, make sure to take the tour. The Book of Kells is worth it for the library alone – it makes you feel like you walked Hogwarts. Very magical.
11:30am
After getting your fill of history at The Book of Kells, head across the street for a Whiskey Tasting and shopping at the Aran Sweater Market. There is the Whiskey Museum, where you can take a tour or simply buy a glass or flight like we did. They have a great views of the street below. (Buy tickets in advance here!)
After, head a few doors down to the Aran Sweater Market to shop Irish wool goods. The Aran Islands are beautiful islands off the coast of Galway. I spent a week on the islands when I first visited Ireland! They are known for their amazing wool clothing. We picked up a sweater and some gifts.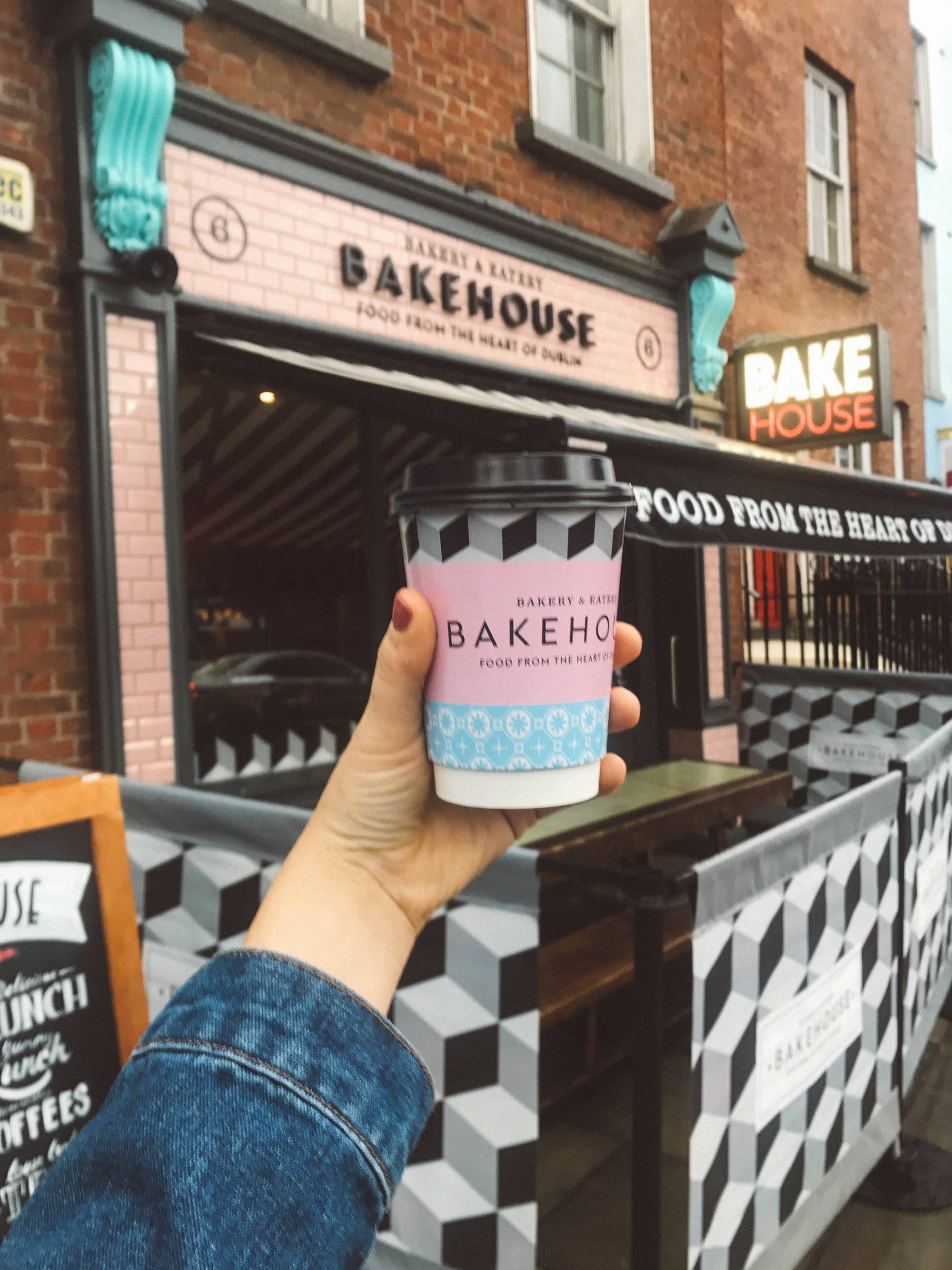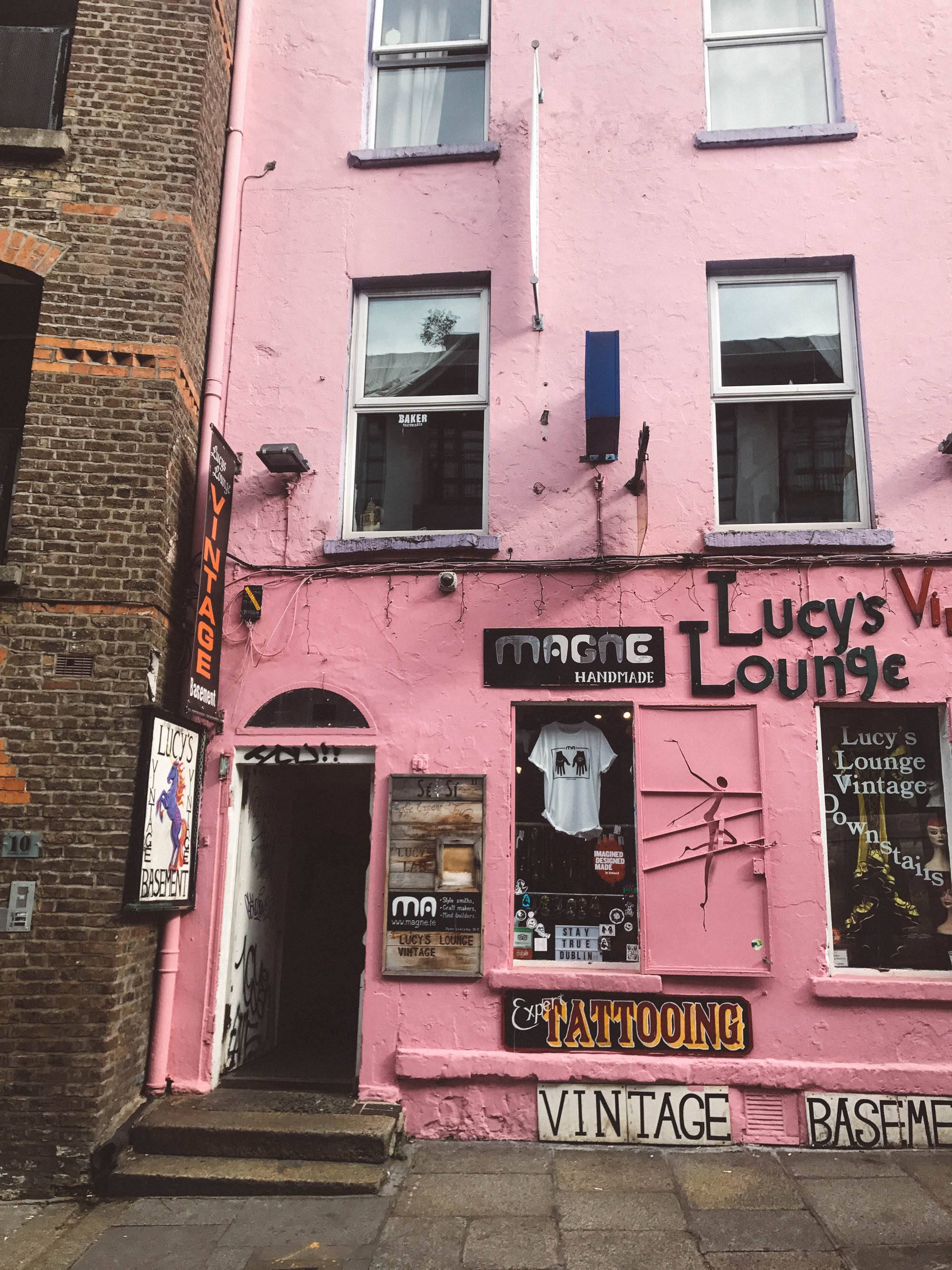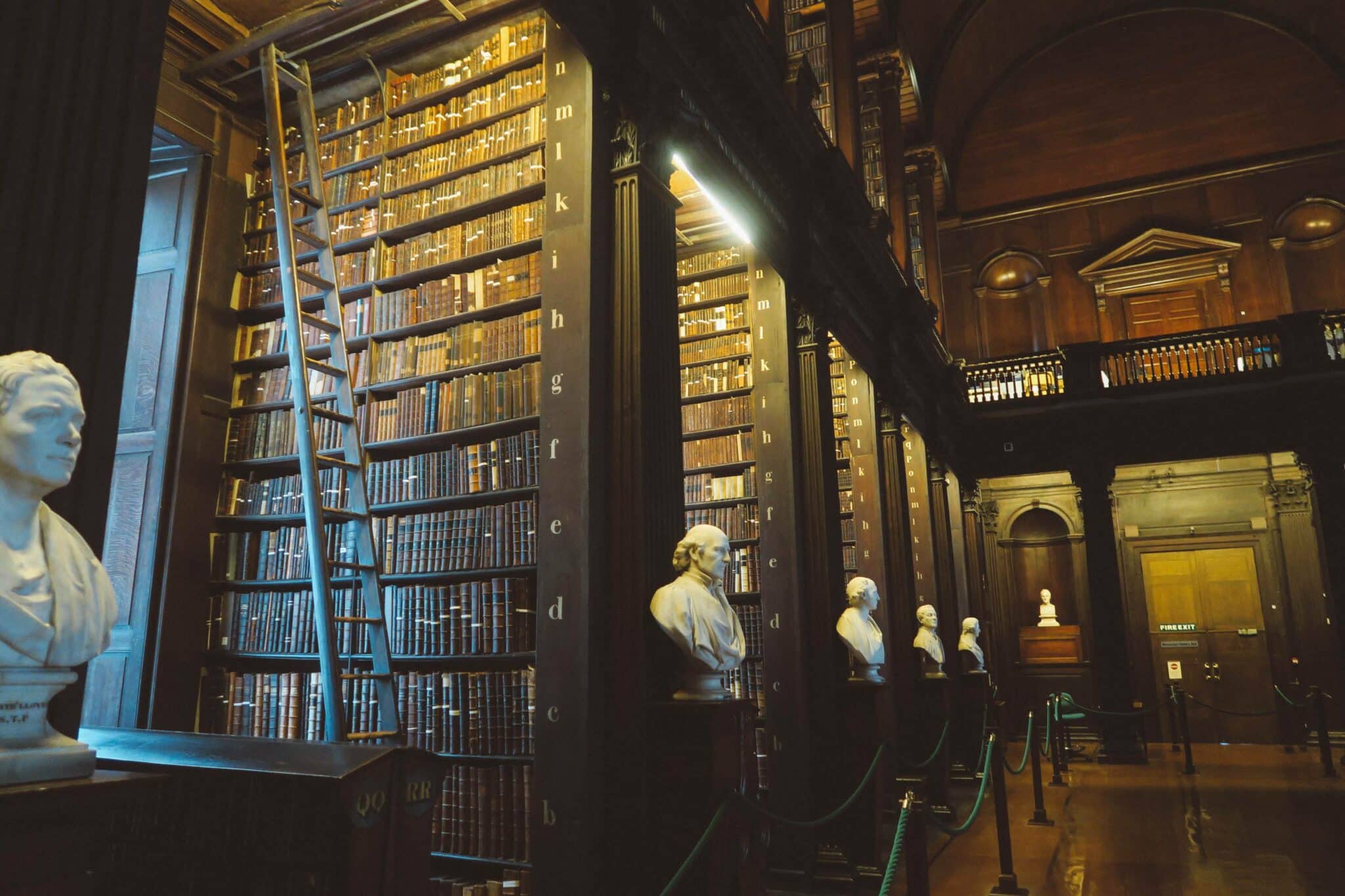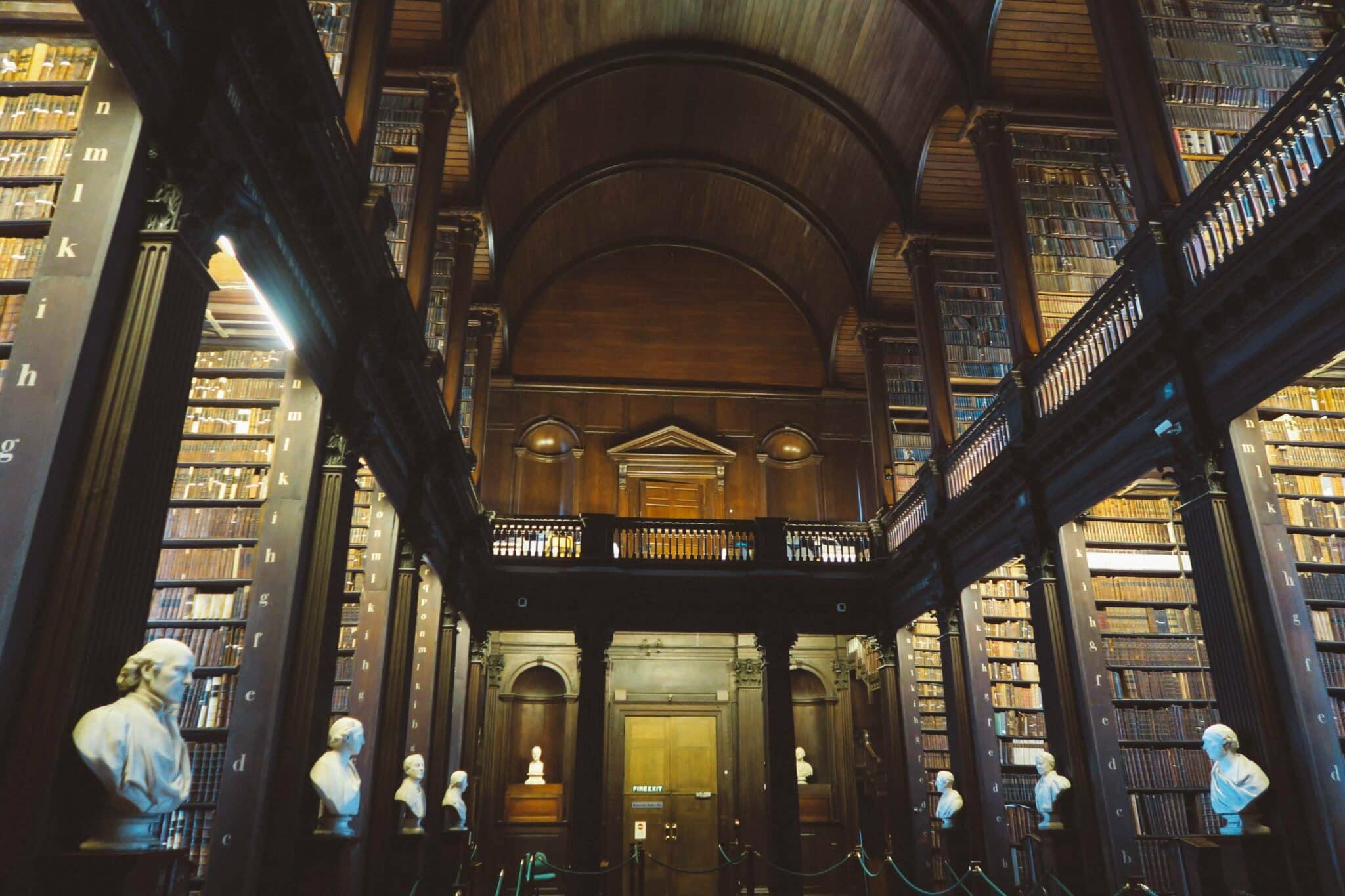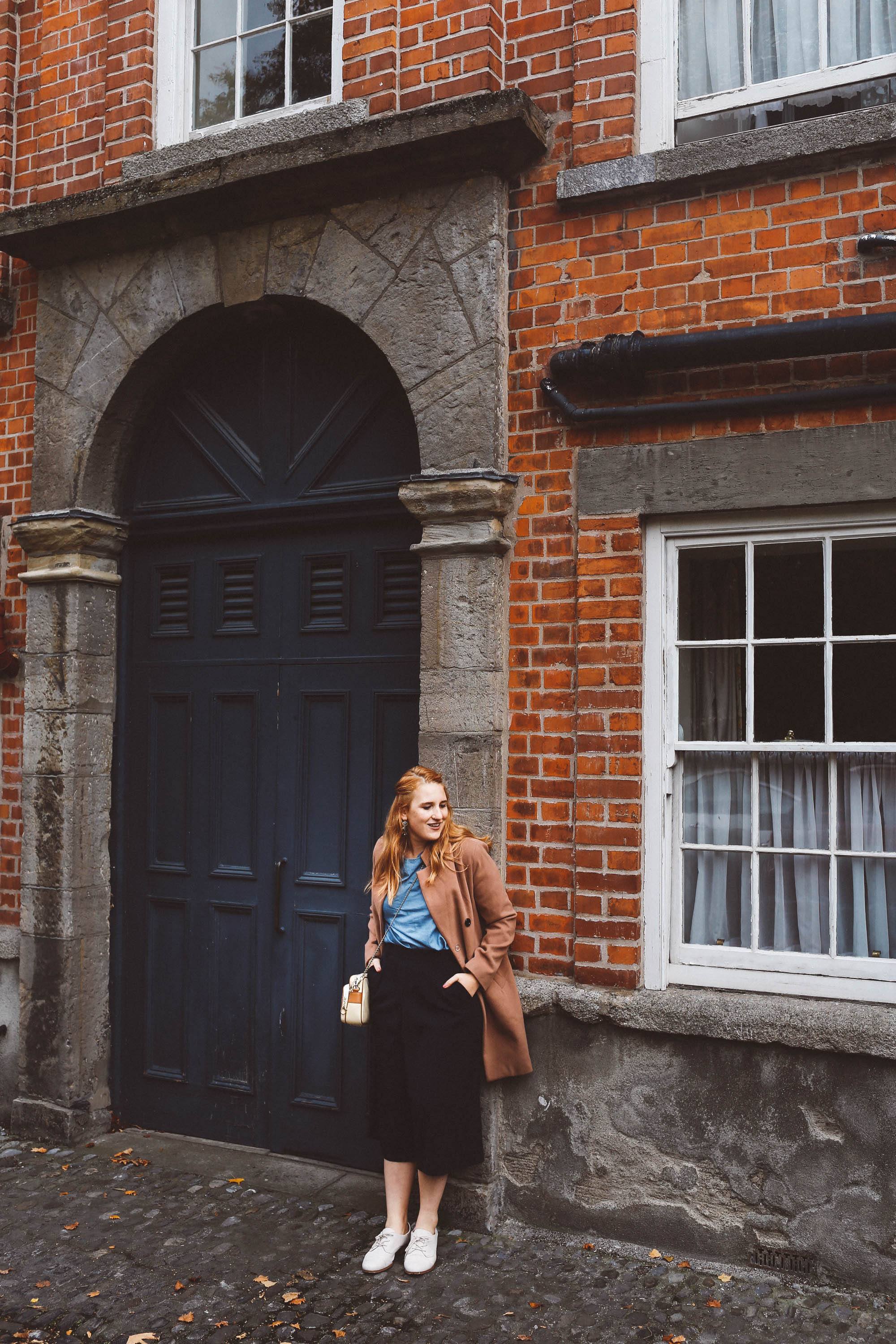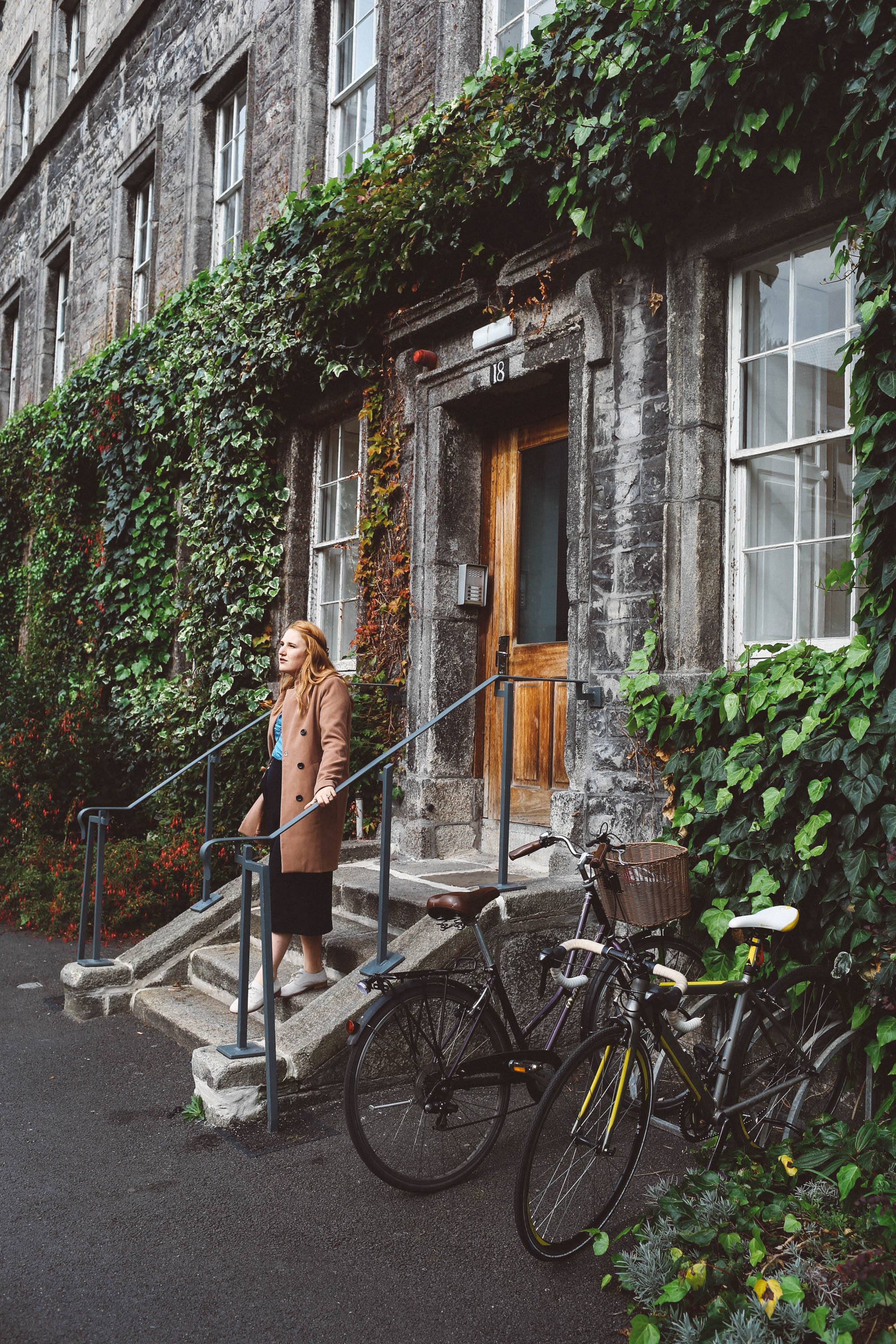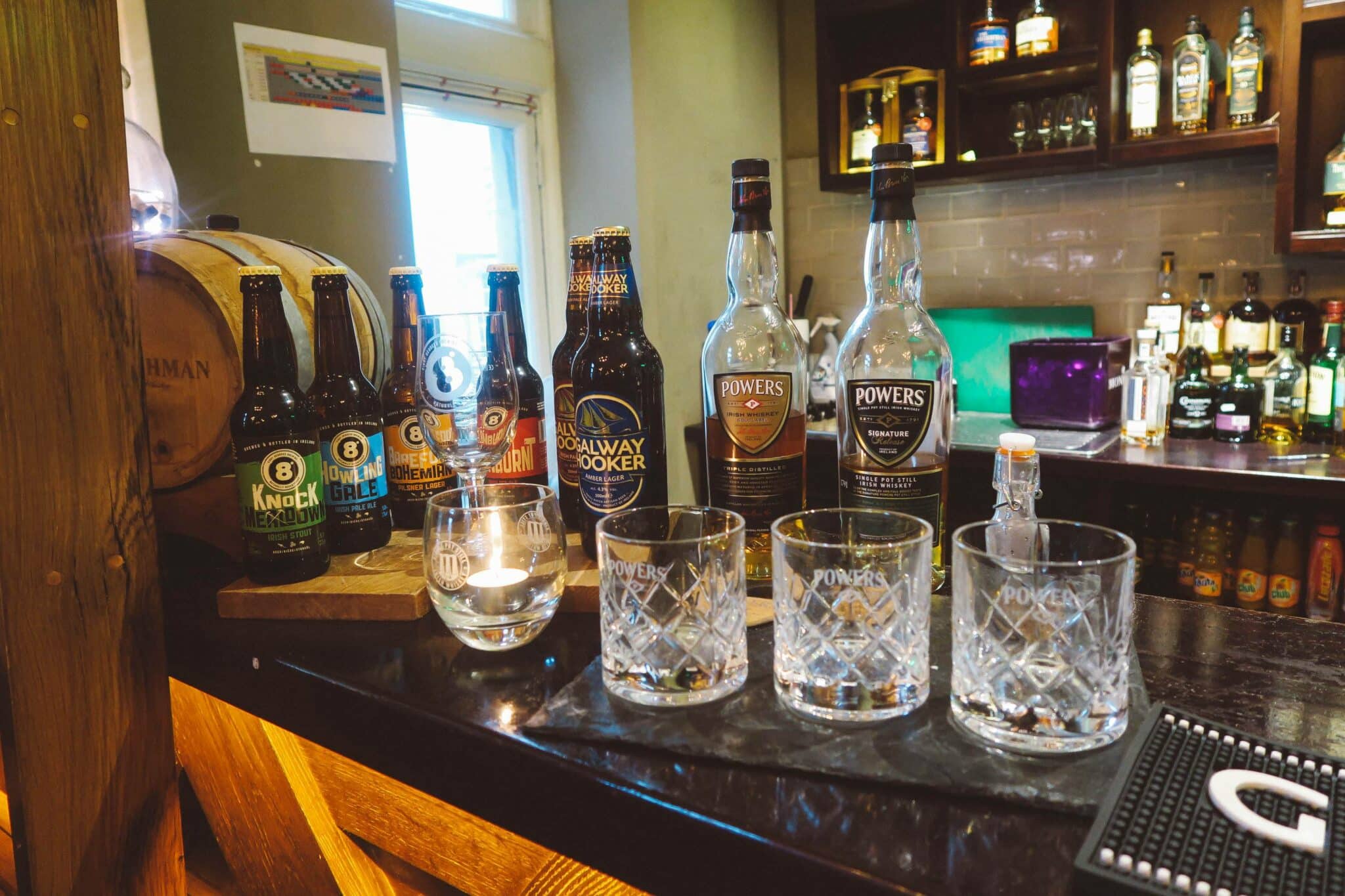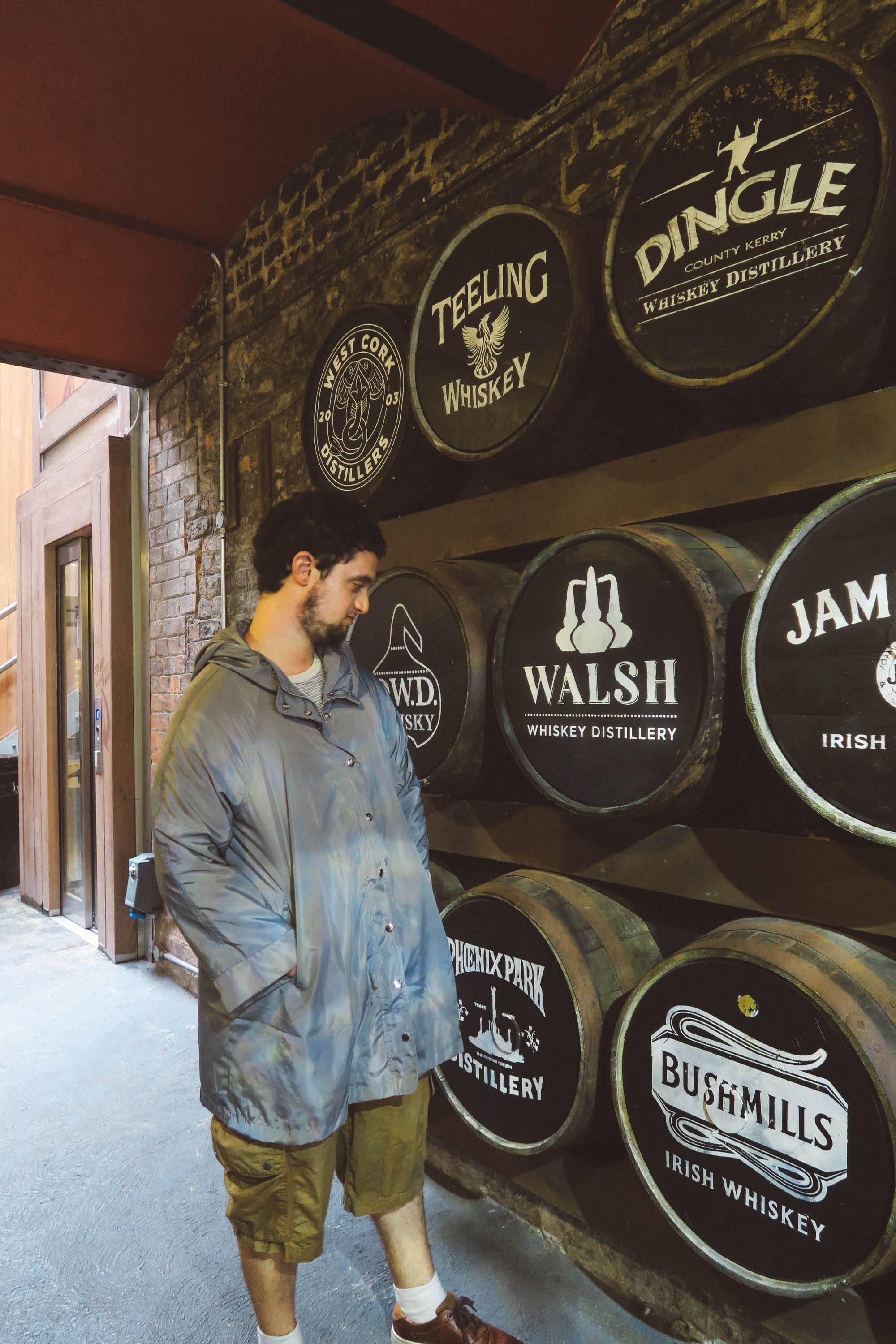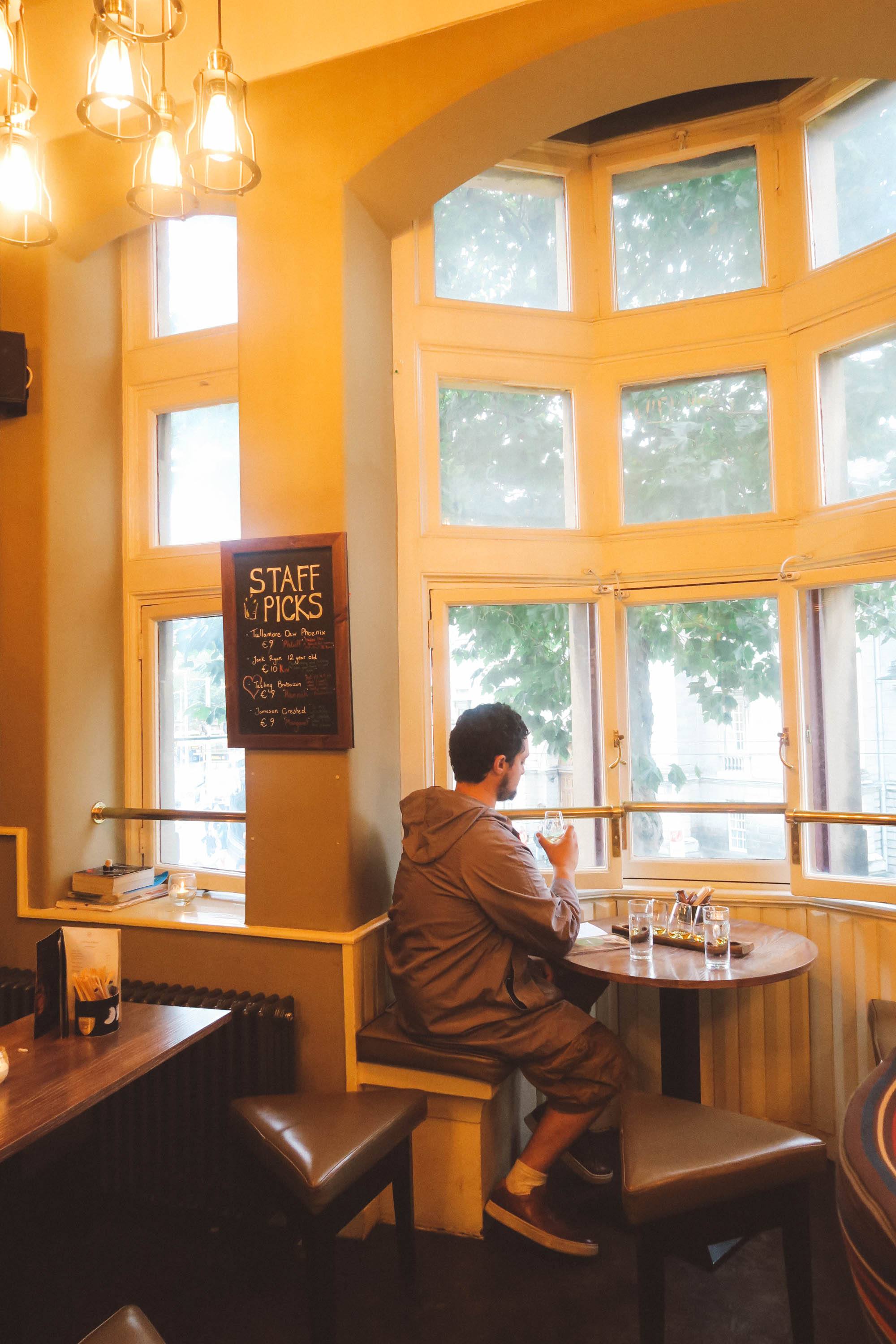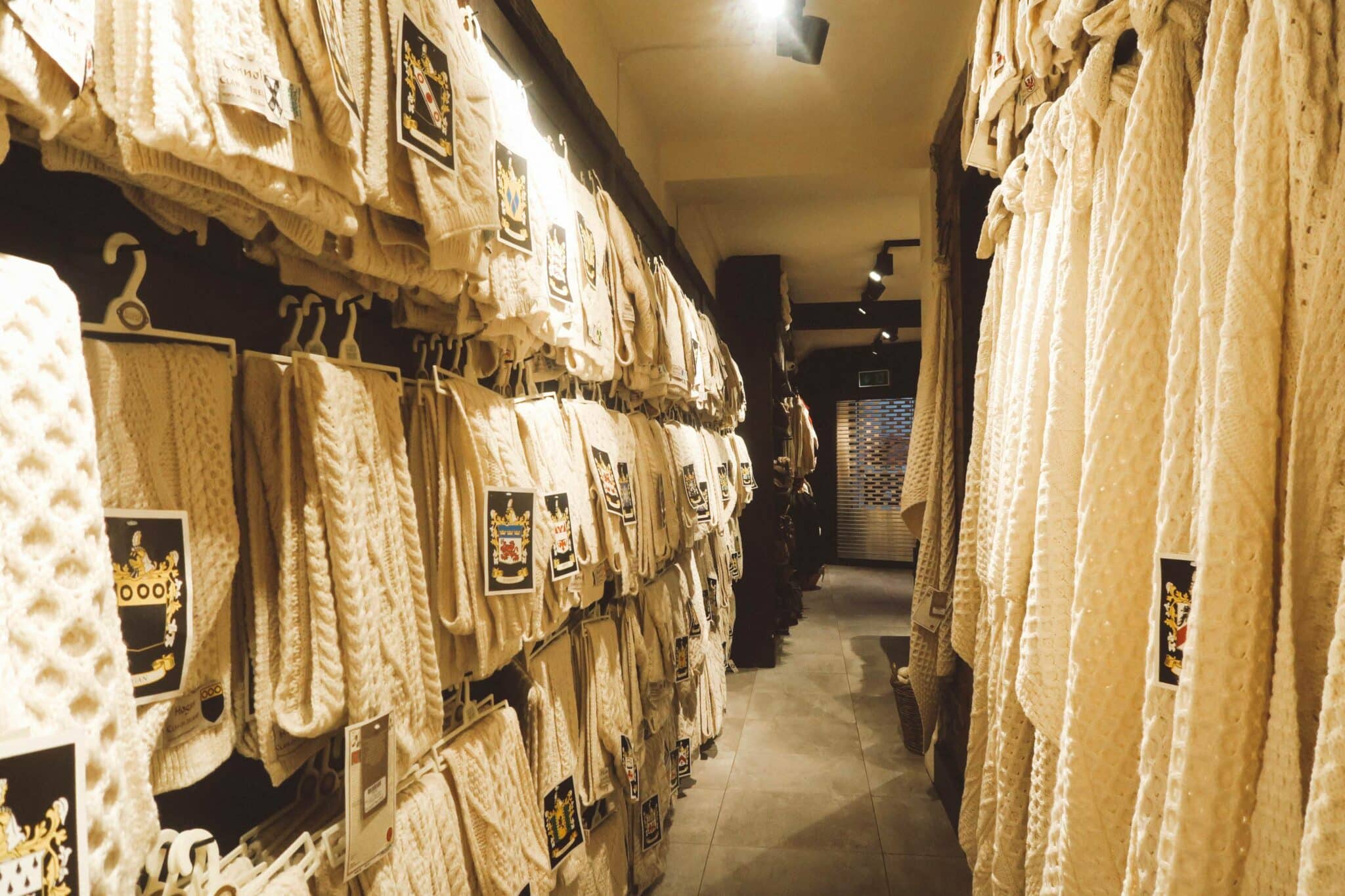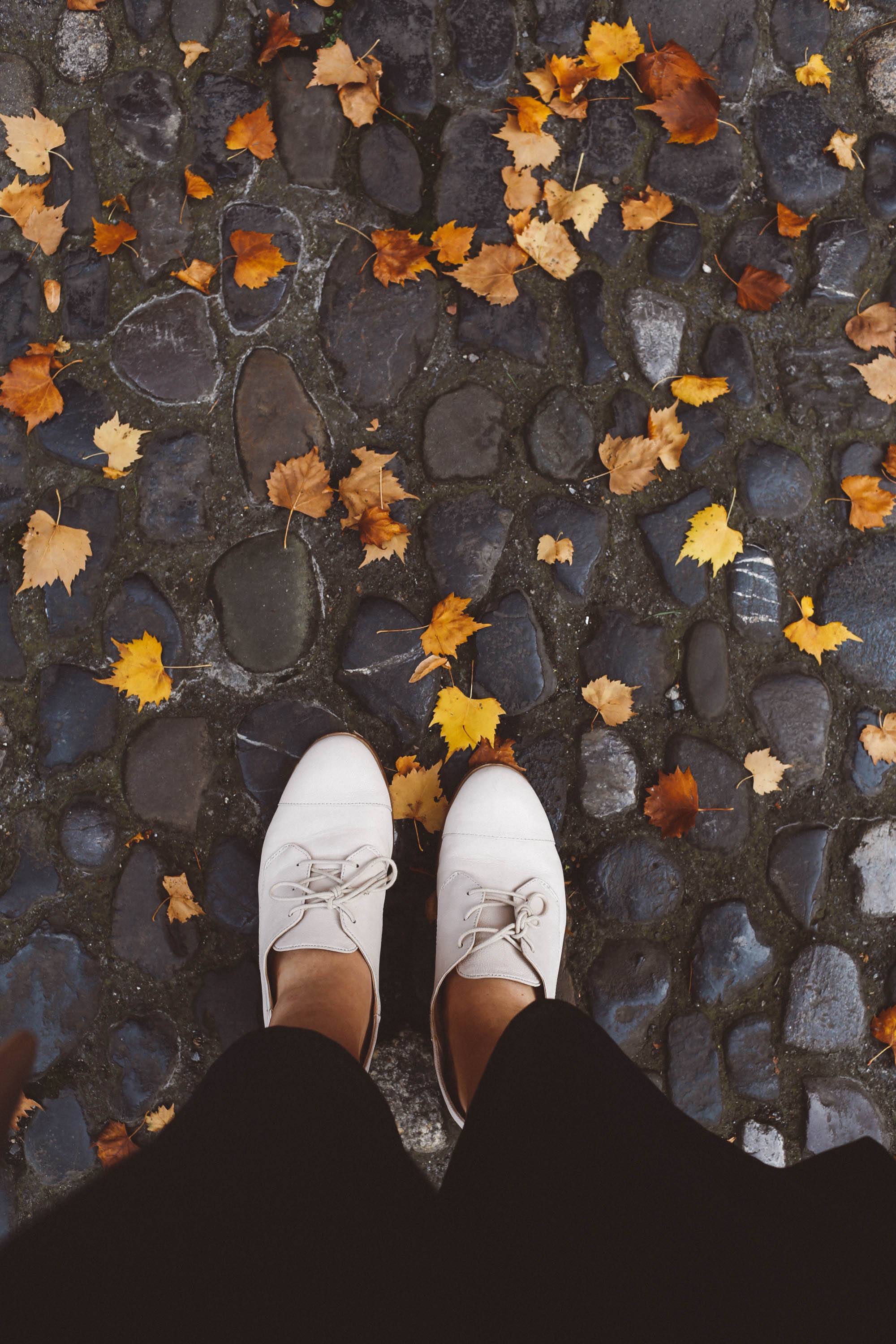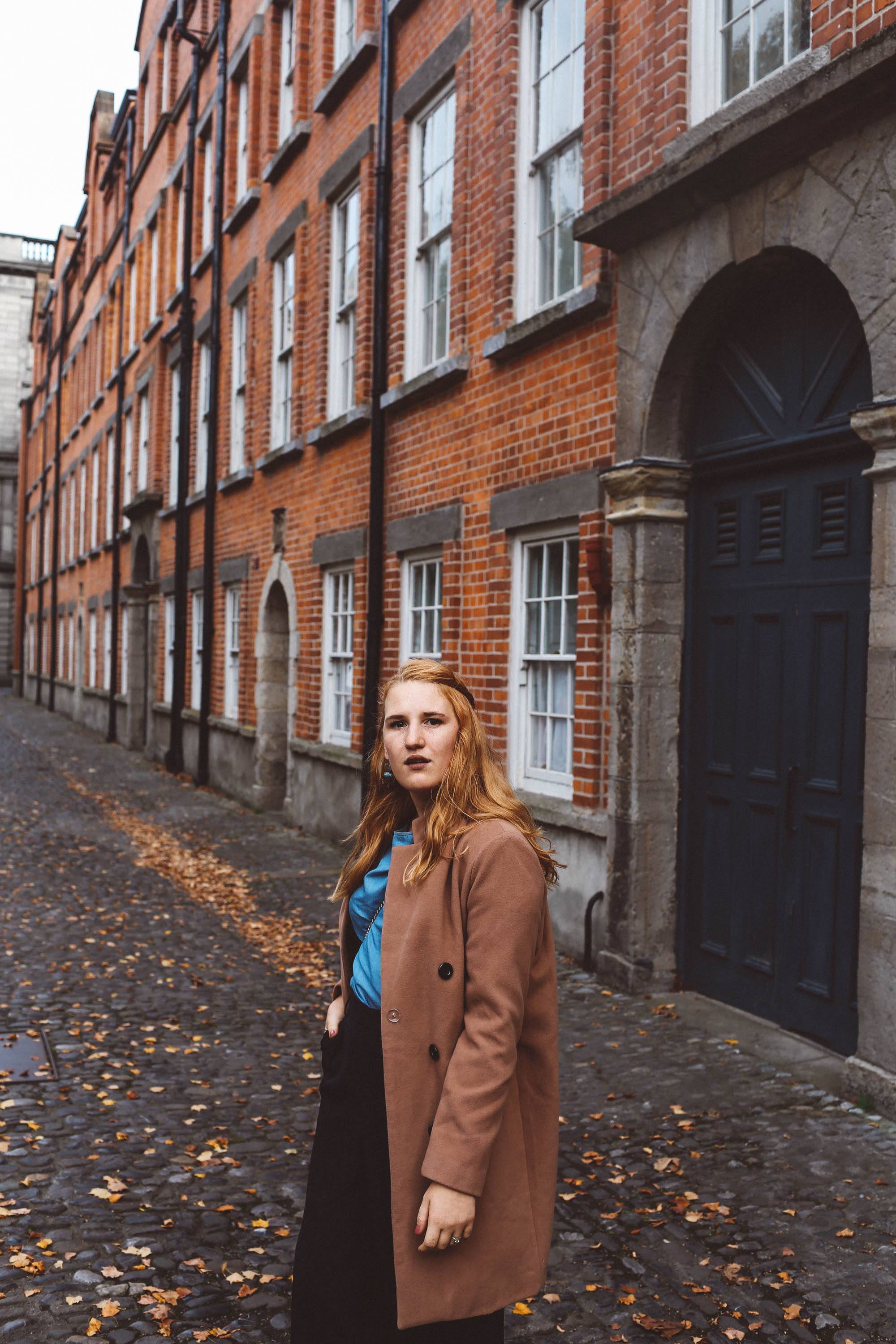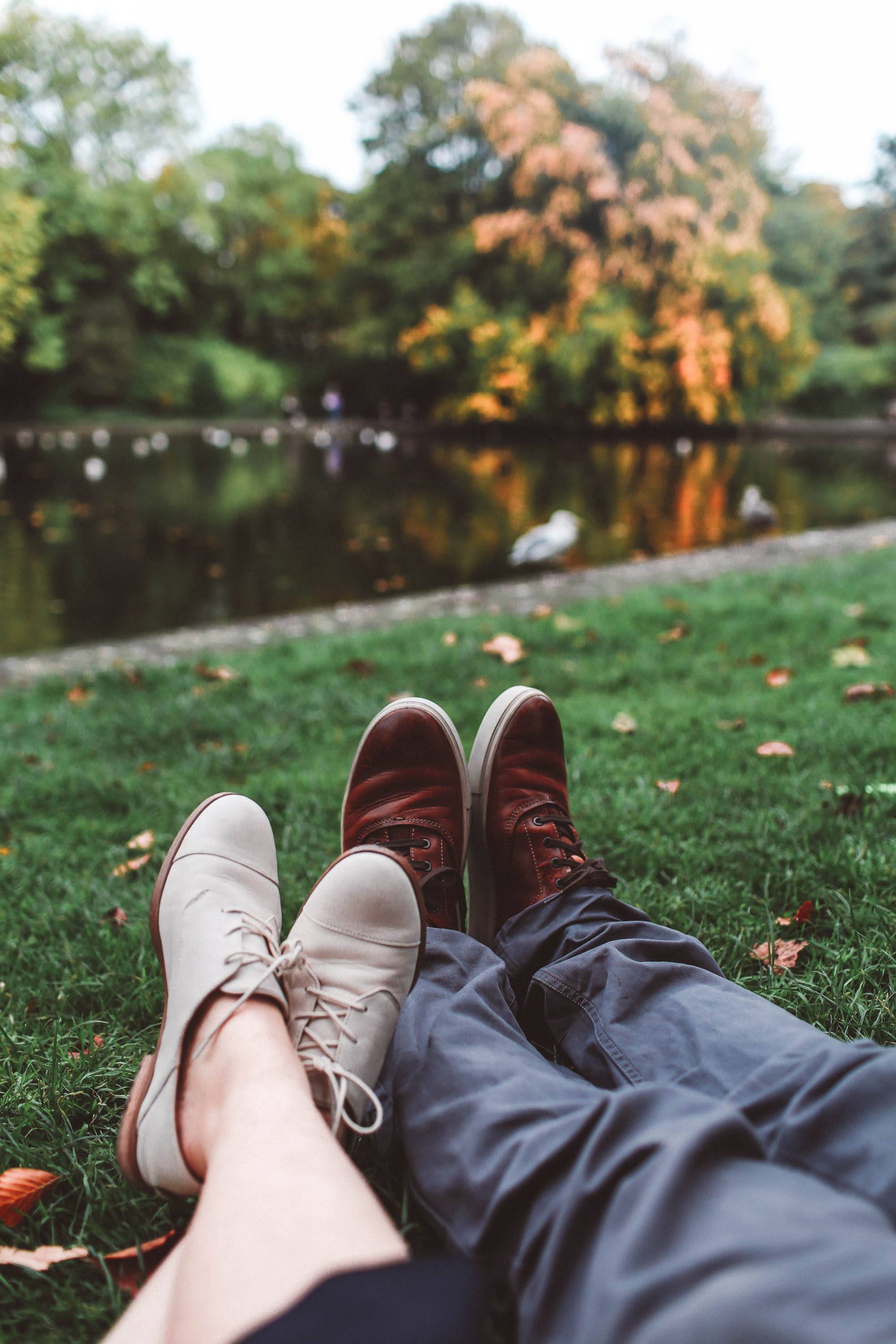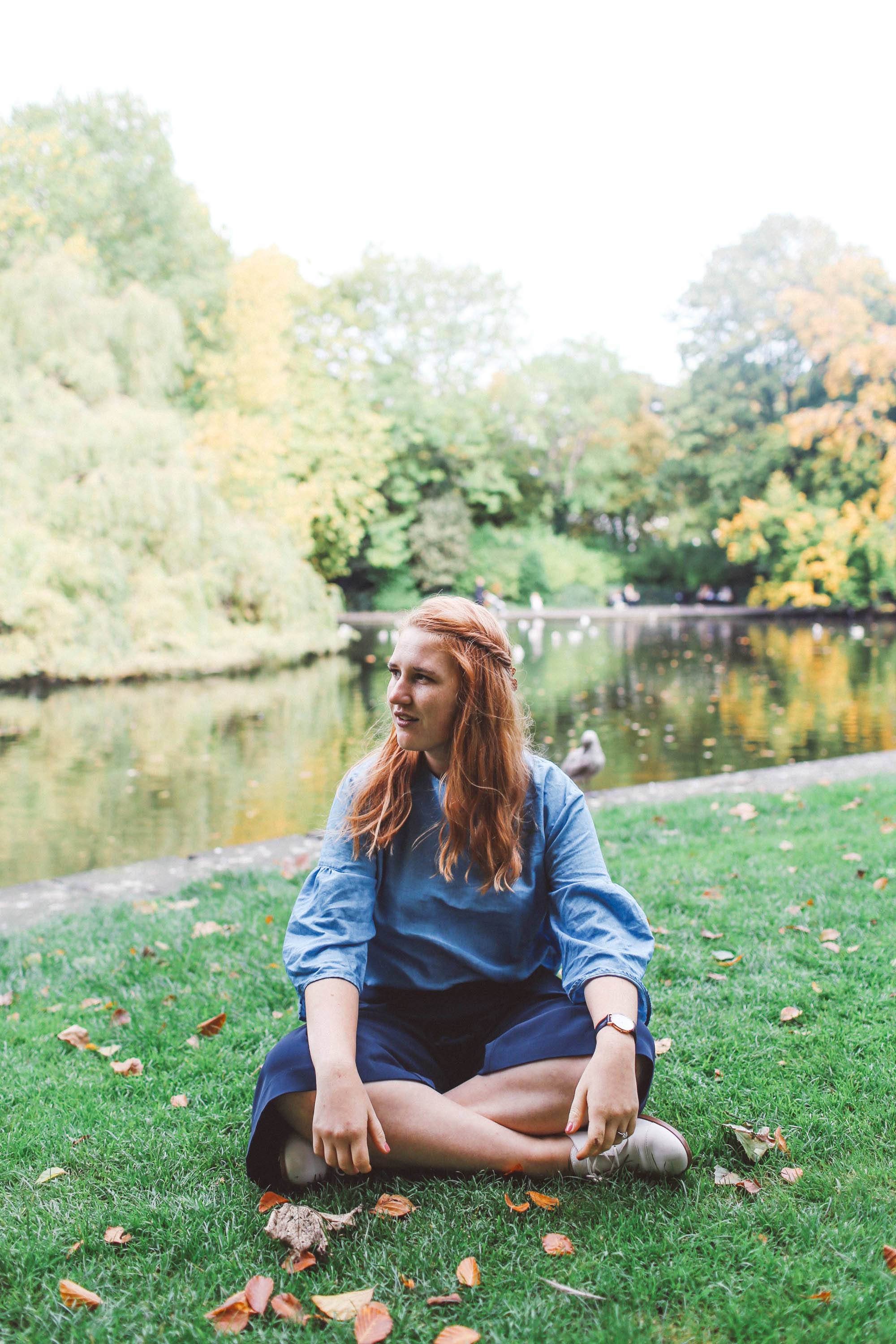 1pm
Stephens Green is a beautiful park near the heart of Dublin. There's a few ponds and lots of grass to lay out in. Take a walk around this park! If it's sunny, bring some cheese, bread, etc and picnic here for lunch! Or, head a few blocks down to Merrion Square near Kildare Street for more fun places to walk!
2:00pm
Around this point in the day, start walking towards St. James Gate for your Guinness tour. Leave some time to explore the city along the way. If you haven't had lunch yet, swing by the Cornish Pasty shop in Temple Bar for a takeaway pasty. Munch it on your way to Christ Church Cathedral, a really beautiful church that's on your way to St. James Gate.
3pm
Guinness Storehouse Tour! We loved our tour! Make sure to buy tickets ahead of time so you c can skip the line. The exact time doesn't really matter as you have free reign of the brewery, just make sure to not book the last time slot of the day! They have 7 floors of things to see and do. Set aside at least 2 hours, more if you want to have a few beers.
Pro tip: Instead of checking tickets, you can redeem them for beer – either at one of the bars or at the Guinness school. We chose the school so we could learn how to properly pour a beer (and drink it after.)
They have a sky bar, which has the most stunning view of Dublin. It gets crowded in the afternoon, so perhaps go in the morning if that's important to you to sip without the crazy crowds. Don't forget to try a Guinness pale ale while you are at the brewery, which is only available in Dublin so it's rare! Robin and I loved our tour here. It's a one of the best places to visit in Dublin!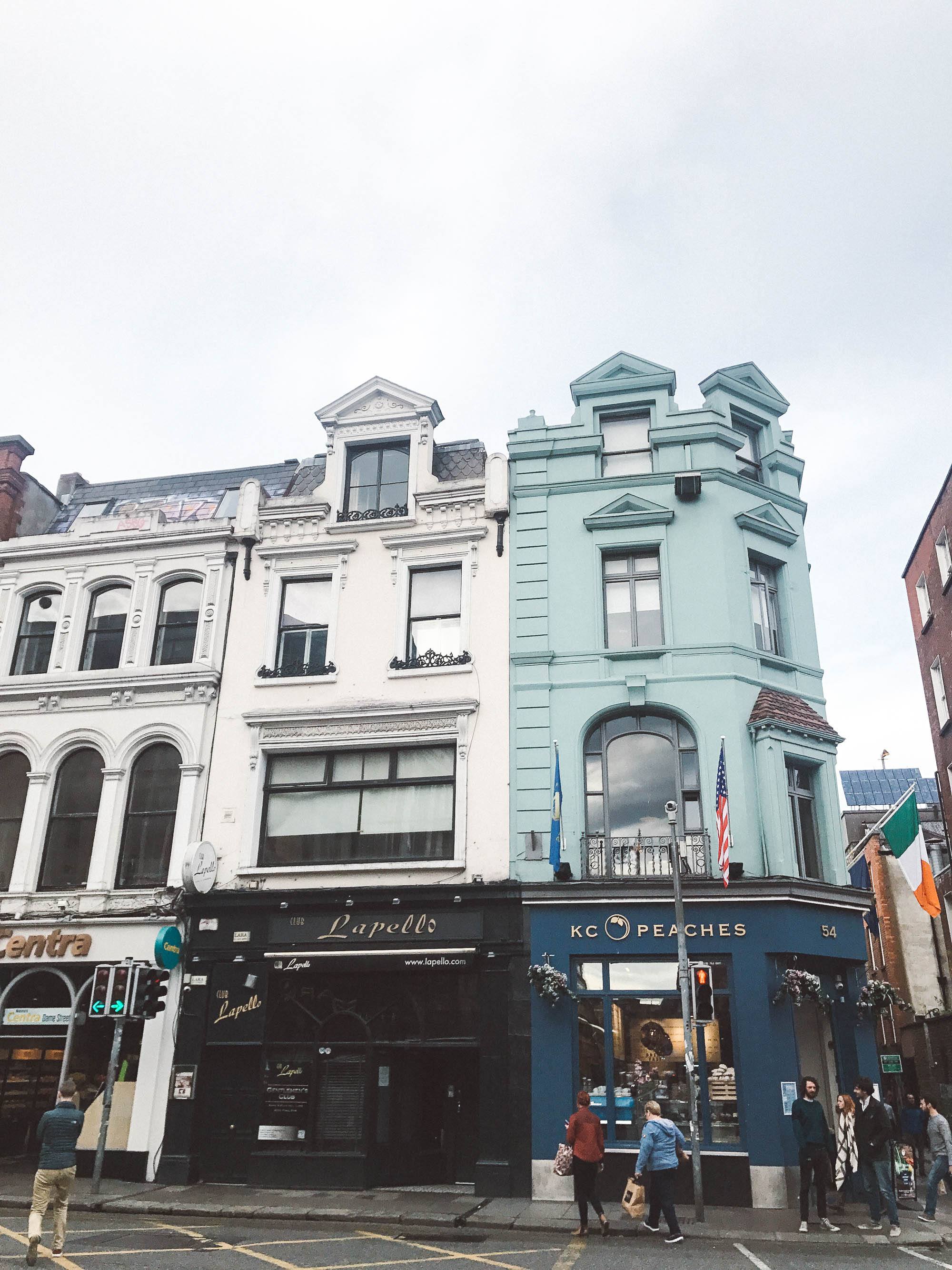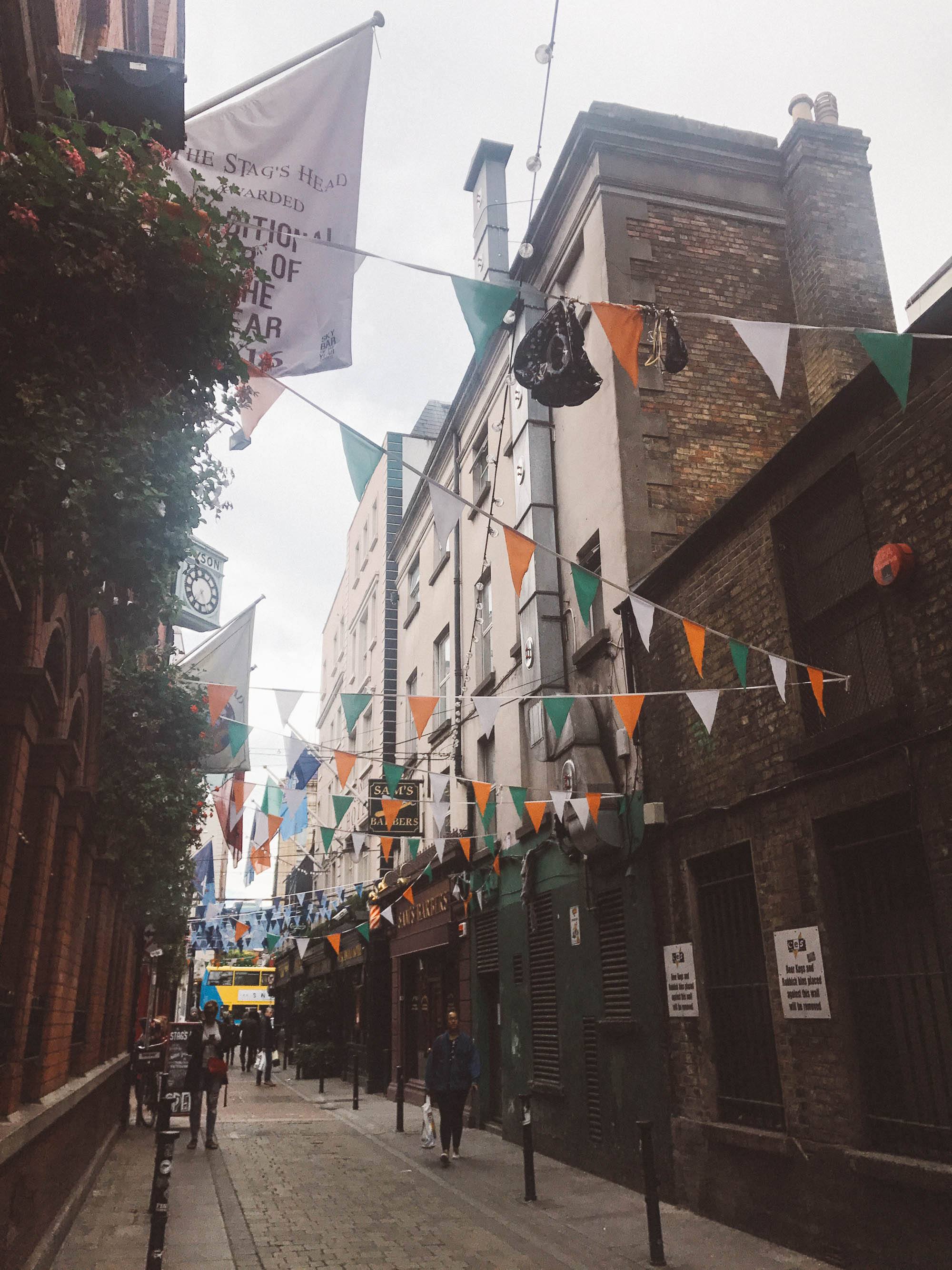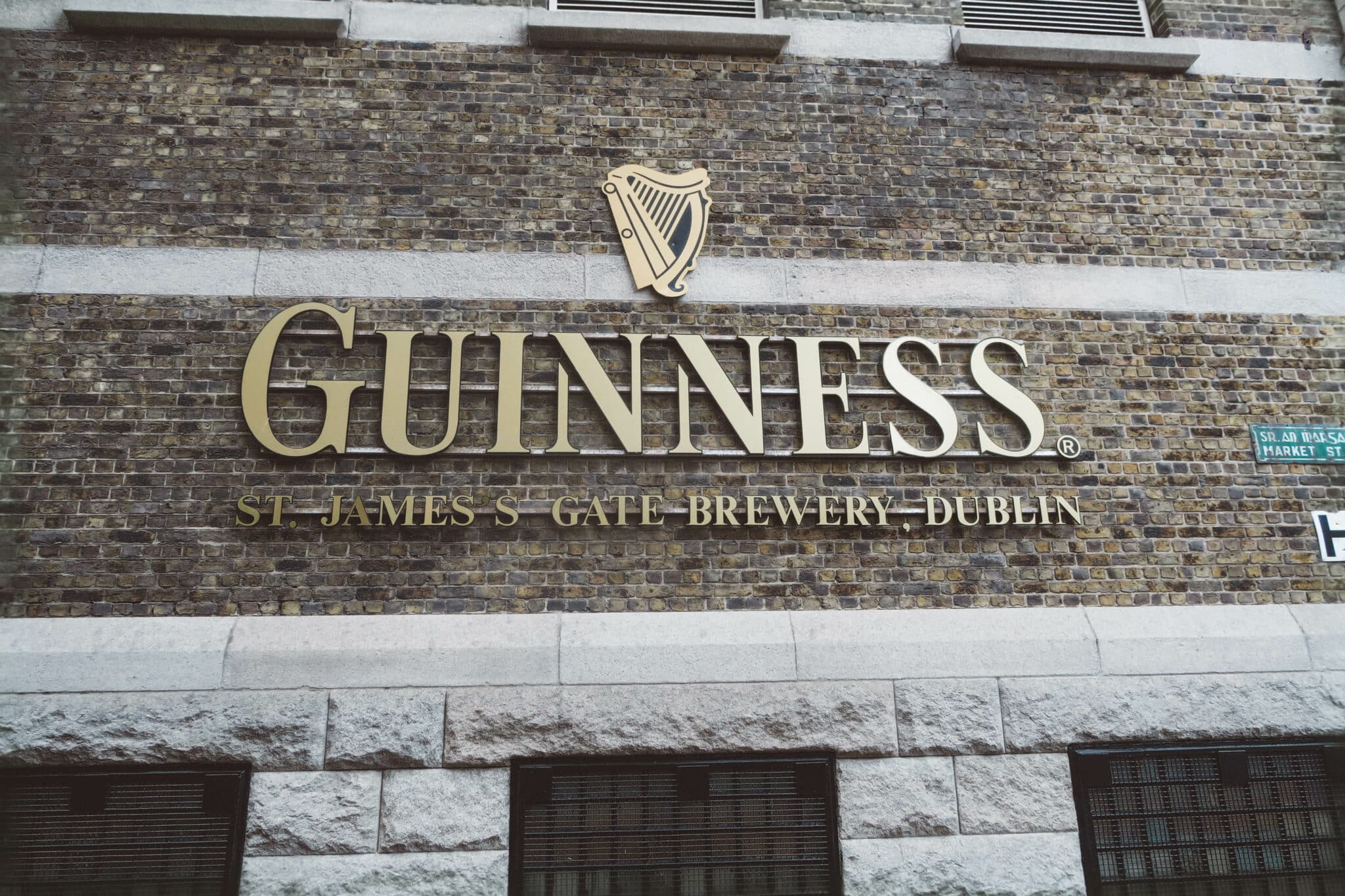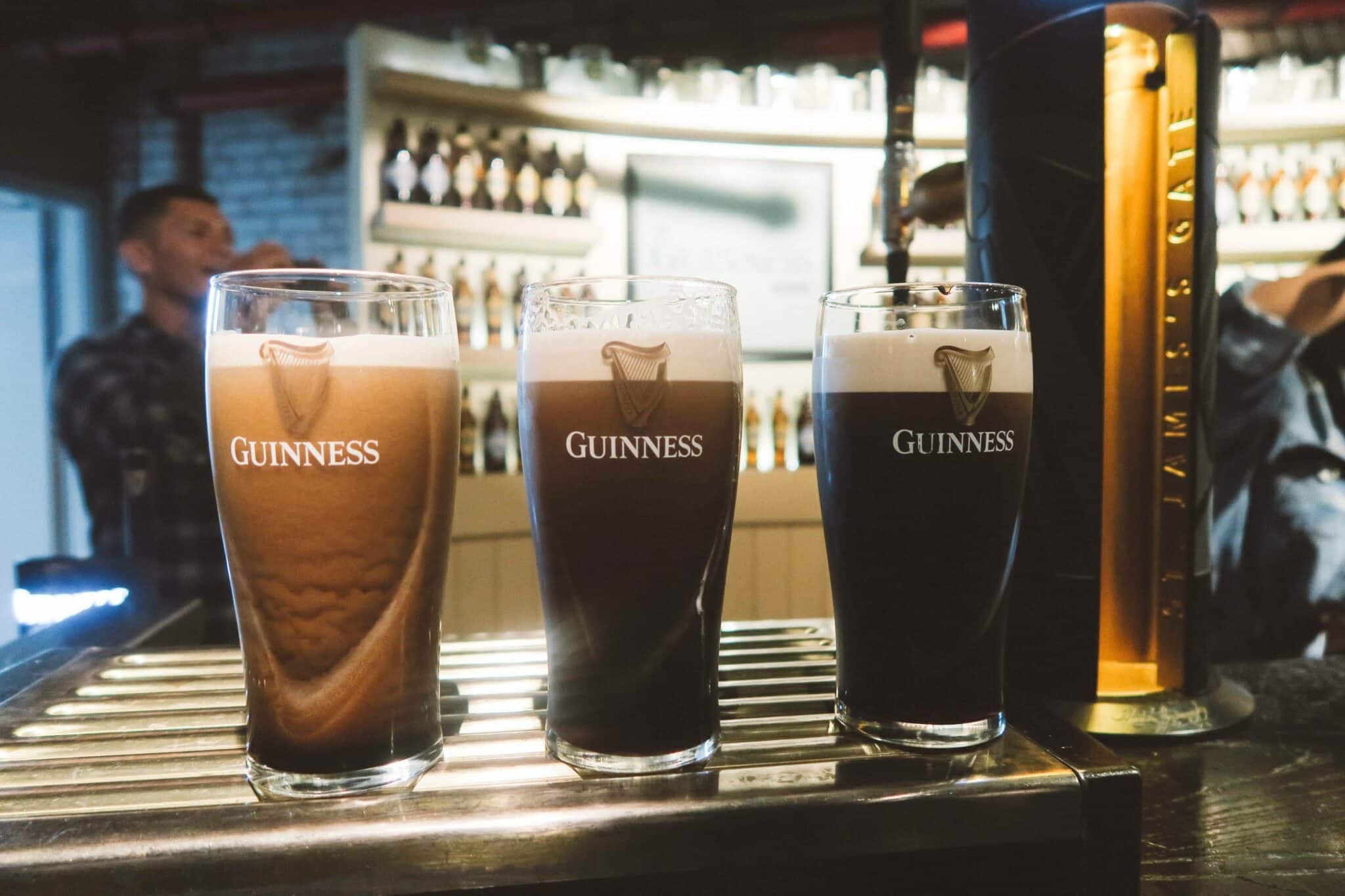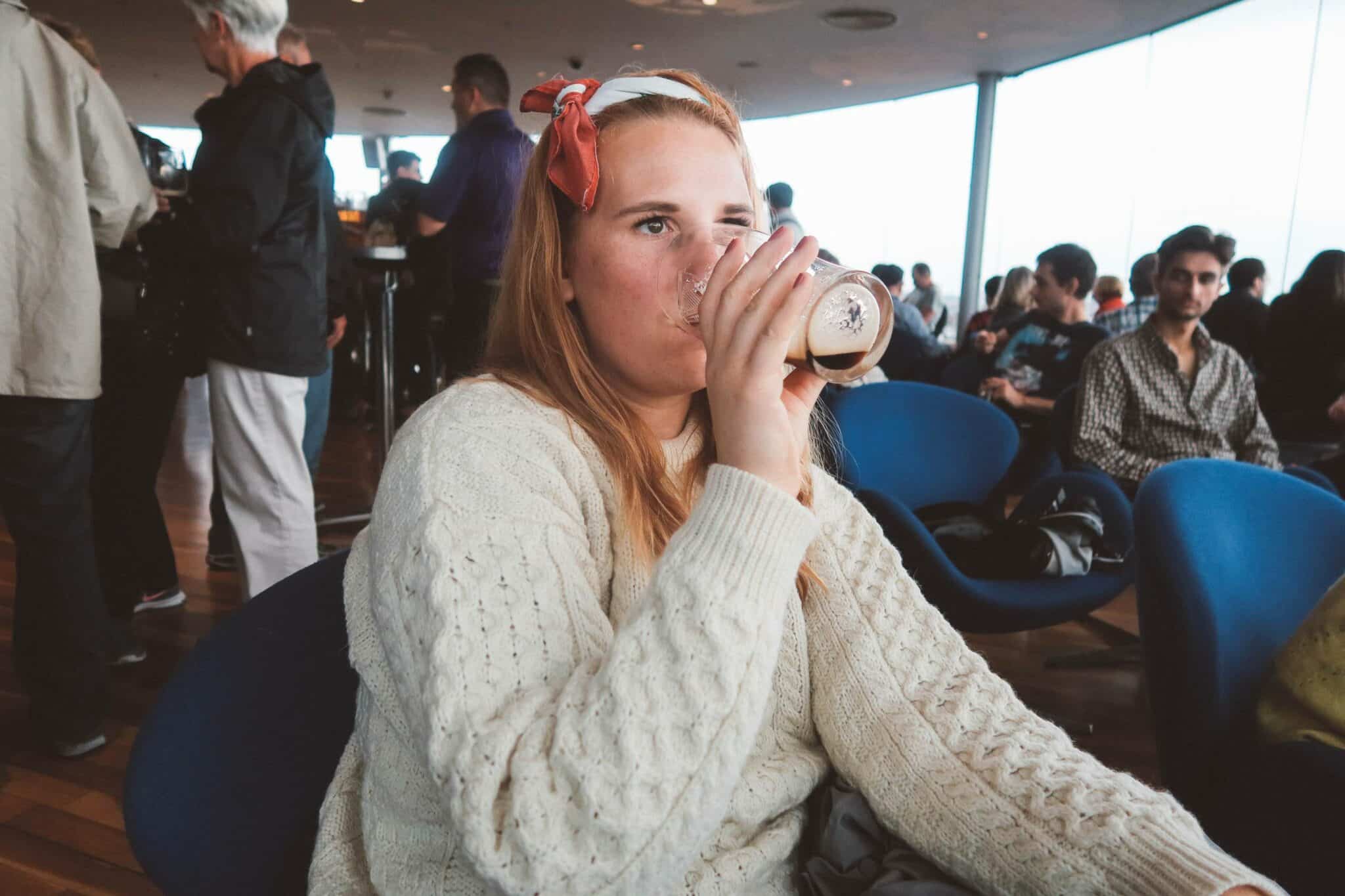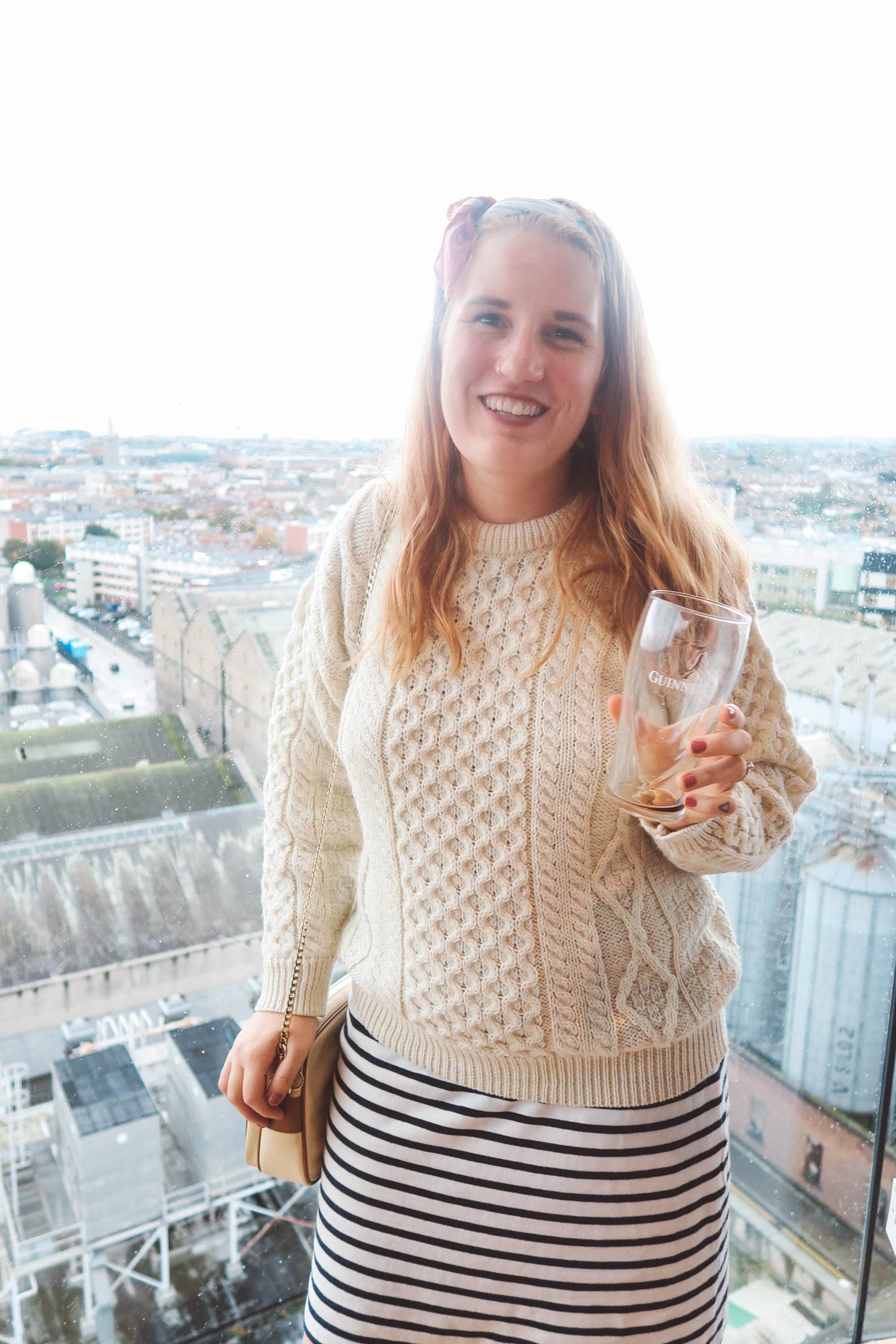 5:30pm
After your tour, walk back towards Temple Bar/ Trinity College area and find a pub either along the way a nice, cheap pub dinner in. I love Irish pub food after a long day of exploring. If it's raining out, literally nothing makes me happier than a hot strew, a cold beer and an Irish pub. 36 hours in Dublin requires at least one pub stew!
Late Night Snack
Donuts for dessert! This city is full of donut shops, it's a Dublin thing I think. Pick one close to your hotel and take them back to your room. On that note, they also have more Starbucks in a 6 block radius than Seattle,  I swear. The Irish love their donuts and coffee!
---
DAY THREE IN DUBLIN
---
8am
Grab a traditional Irish breakfast this morning. Try Queen of Tarts Cow Lane for a hearty breakfast!
9am
Use this time to explore anything you missed yesterday. Stop by Cornish pasty for to-go if you didn't try them yesterday – they are very, very good here and make a great traveling lunch!
11am
Checkout! Time to head to Southern Ireland, Scotland or England, eh?
(Read my Scotland travel guide here, my London city guide here and my Roadtripping Ireland guide here!)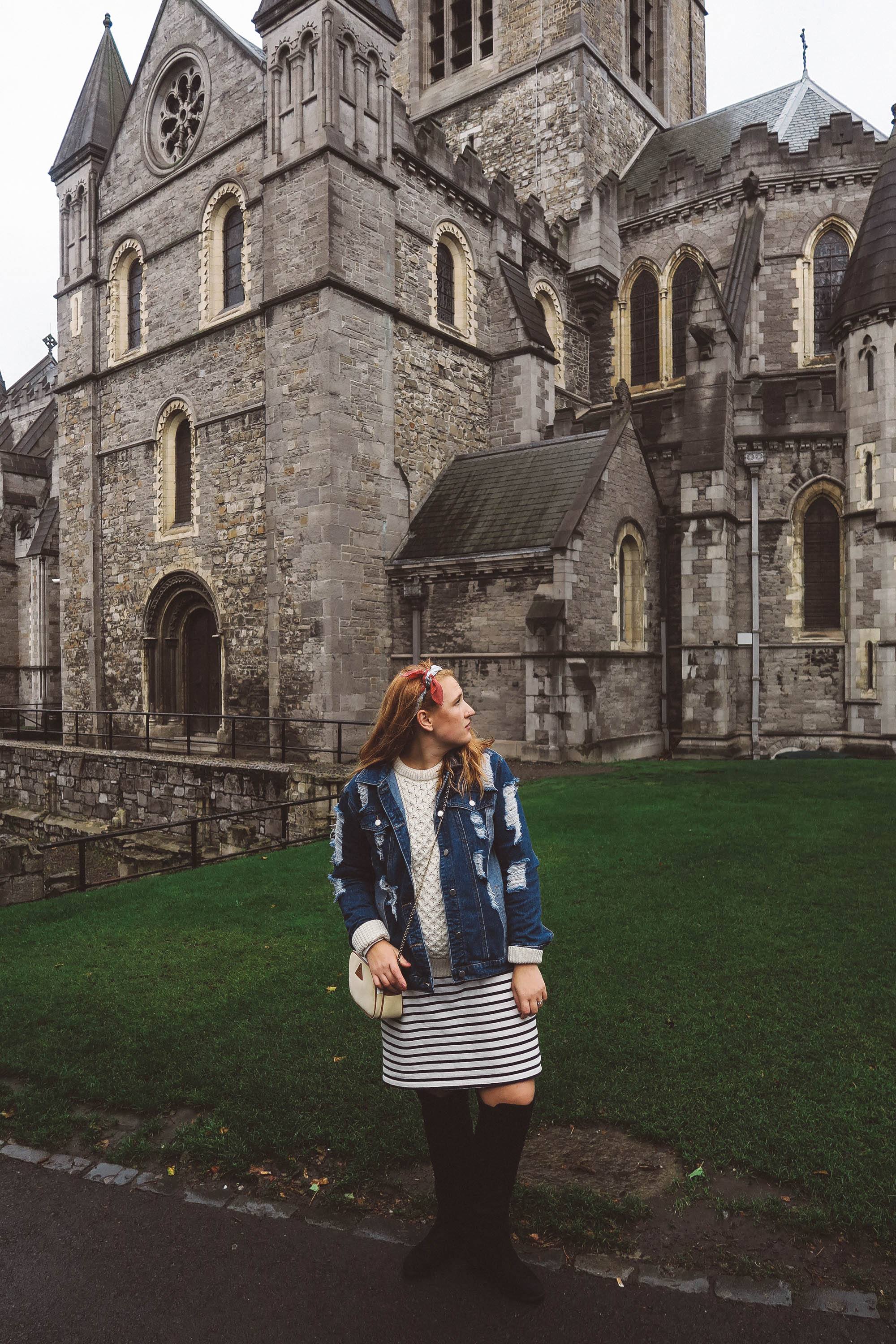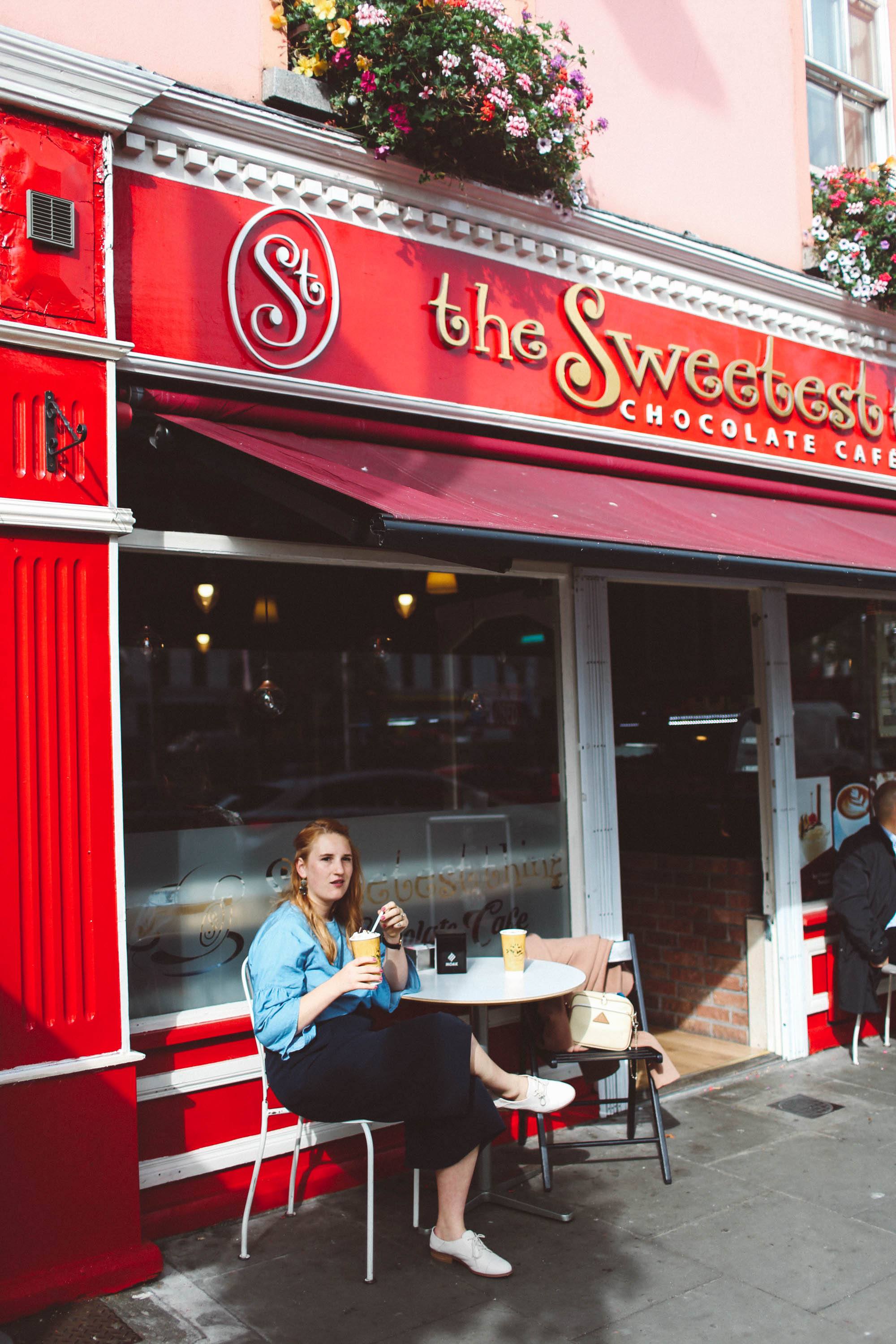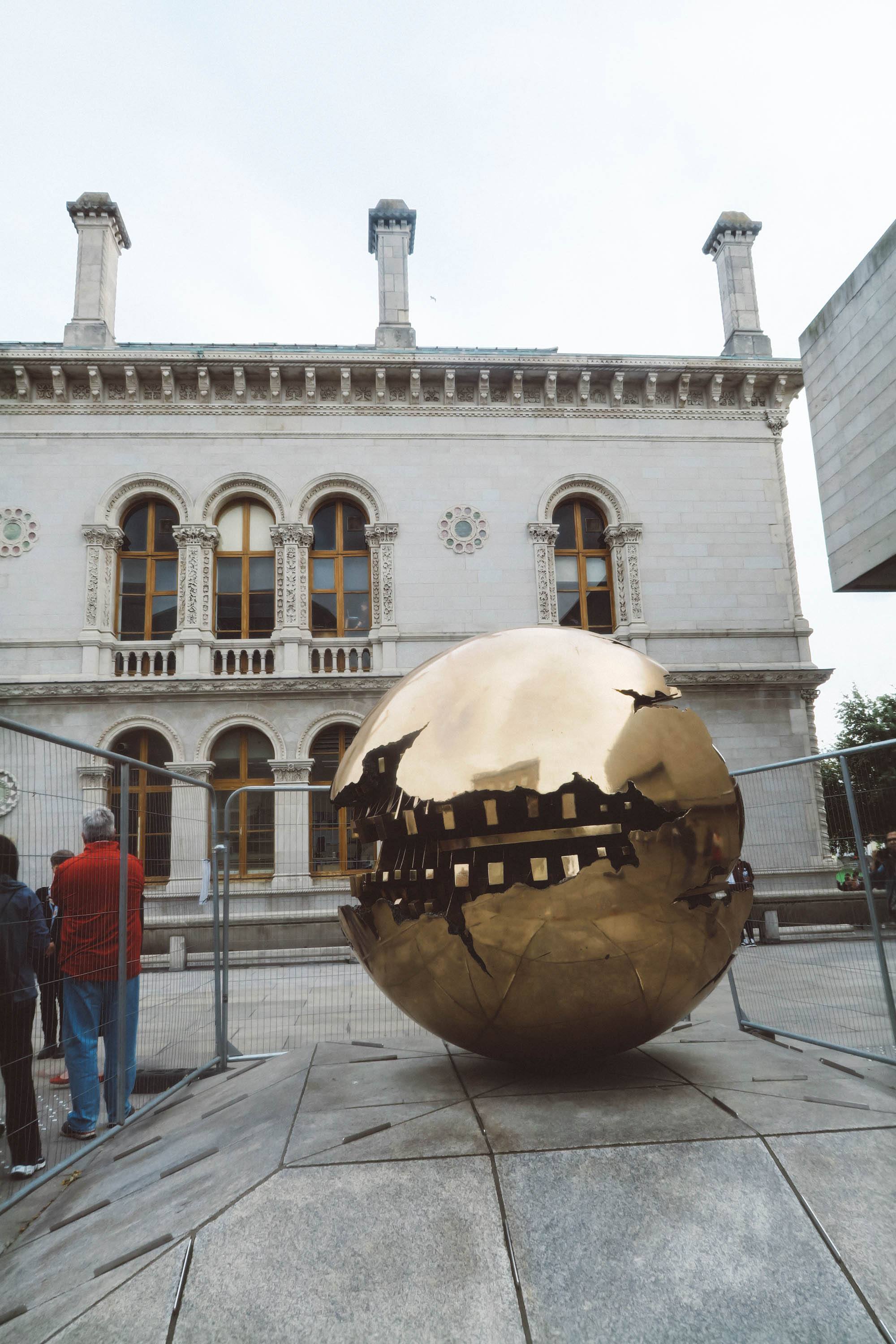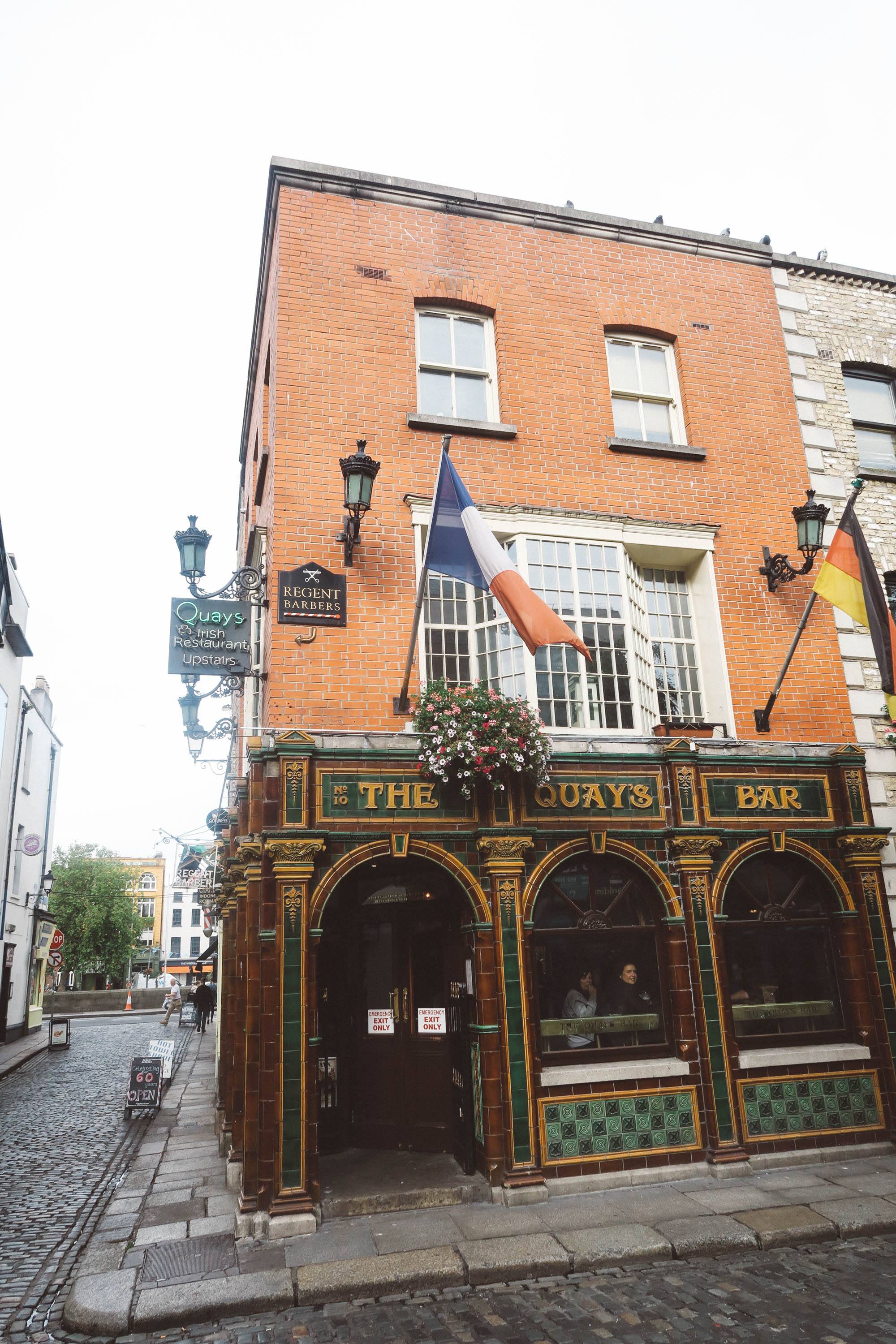 ---
TOP DUBLIN IRELAND THINGS TO DO
---
Grab at beer at the Temple Bar Pub
Go Whiskey Tasting
Tour Trinity College
See The Book of Kells
Go Shopping on Grafton Street
Walk along River Liffey
Explore Phoenix Park
Feed ducks at Stephens Green
Cross the Penny Bridge
Tour the Guinness Factory
Eat hot pub stew!
Visit the National Museum
Visit the Christ Church Cathedral
Live music pub crawl
---
BEST TASTING ROOMS + PUBS IN DUBLIN
---
Temple Bar
Temple Bar Whiskey Tasting Room
Mulligan's
Guinness Storehouse Skybar
Vintage Cocktail Club
37 Dawson Street
---
BEST RESTAURANTS IN DUBLIN
---
Cleaver East
The Bakehouse
Forest & Marcy
The Pig's Ear
Klaw
Terra Madre Cafe
Fish Shop
WILDE
What To Pack



I hope you enjoyed my Dublin travel guide! 36 Hours in Dublin is short, but also enough time to see all the fun things in this Irish city. If you have any tips or questions, leave a comment below or DM me on Instagram @thewhimsysoul!