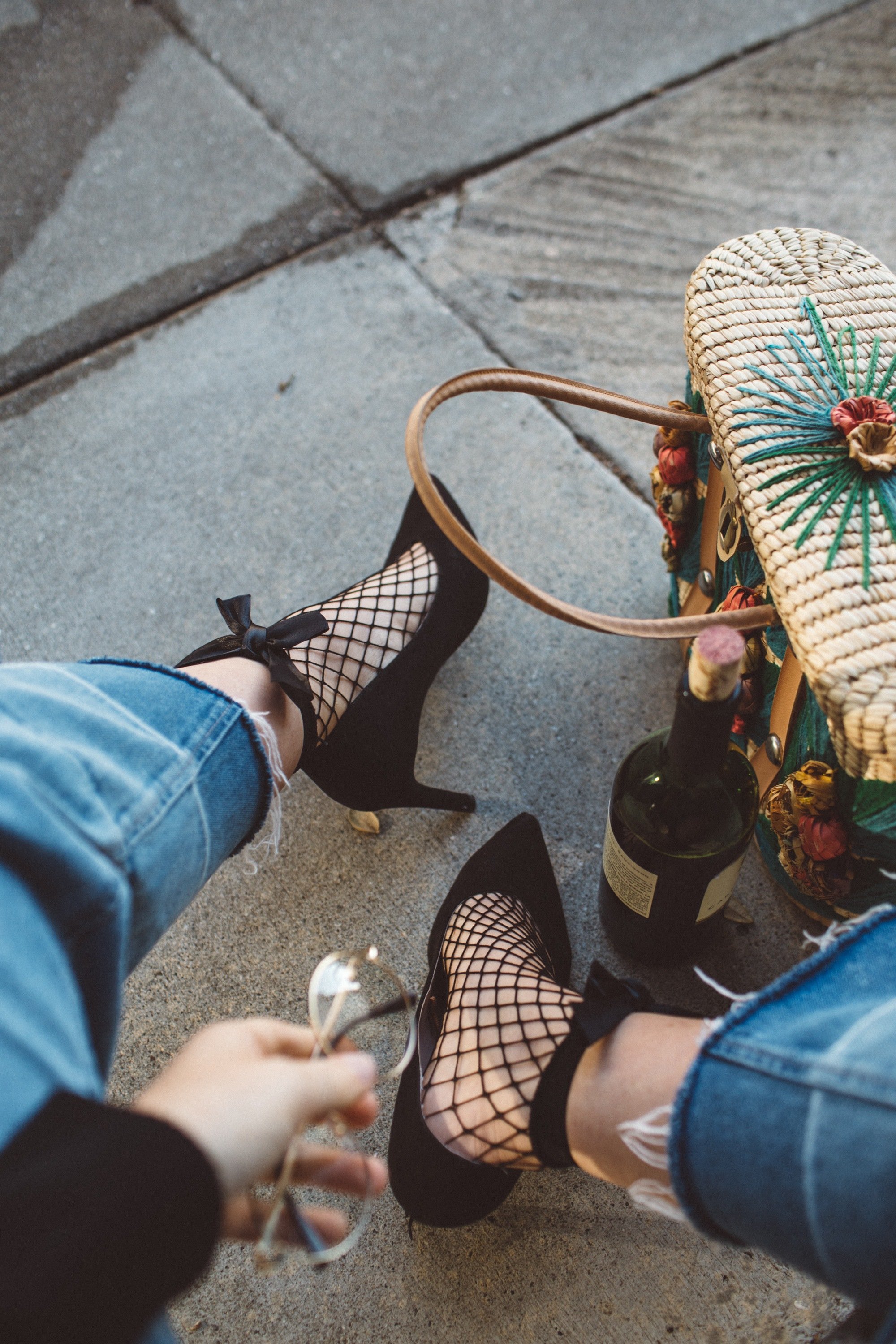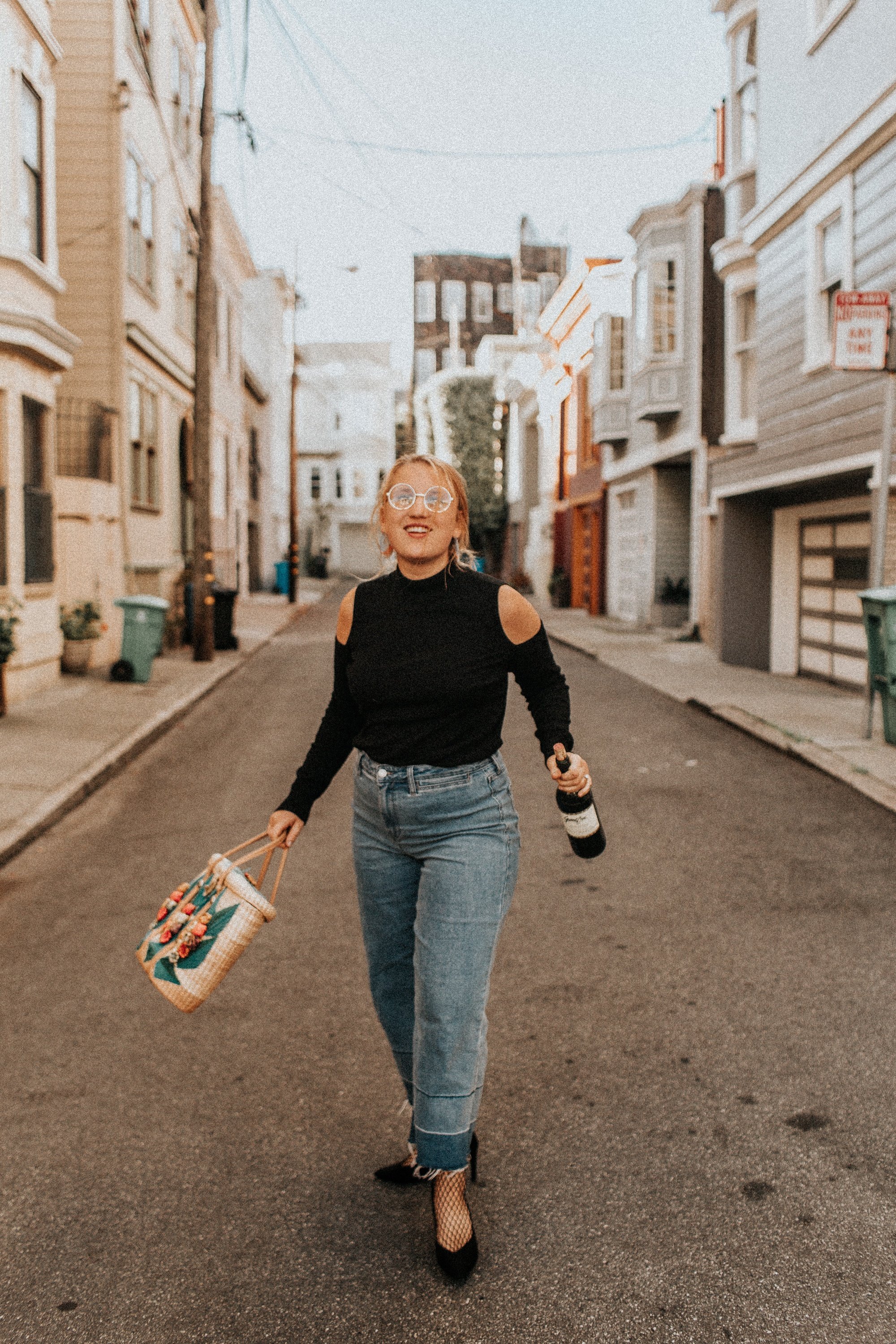 Holy cow, I'm obsessed with fishnet socks! I stumbled upon this trend on Pinterest a while back and decided to try it out myself. I found these cute fishnet socks with bows on them on Amazon for like, $1.50, so I ordered them.
When they came, I immediately styled them with a pair of black heels and swooned a little. They just are so cute! I think this pair of fishnet socks with the bow makes any average pair of black heels instantly more elevated and elegant.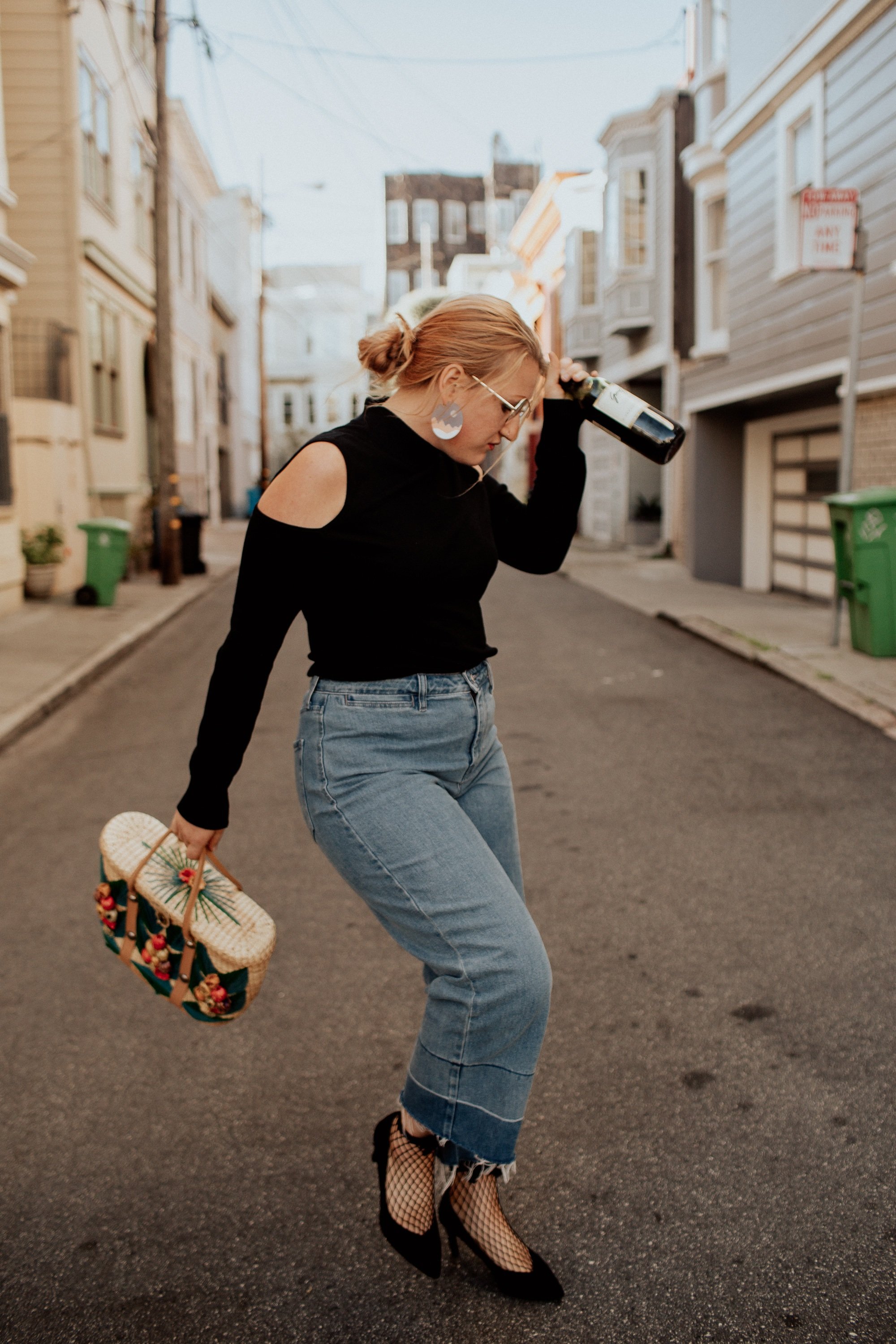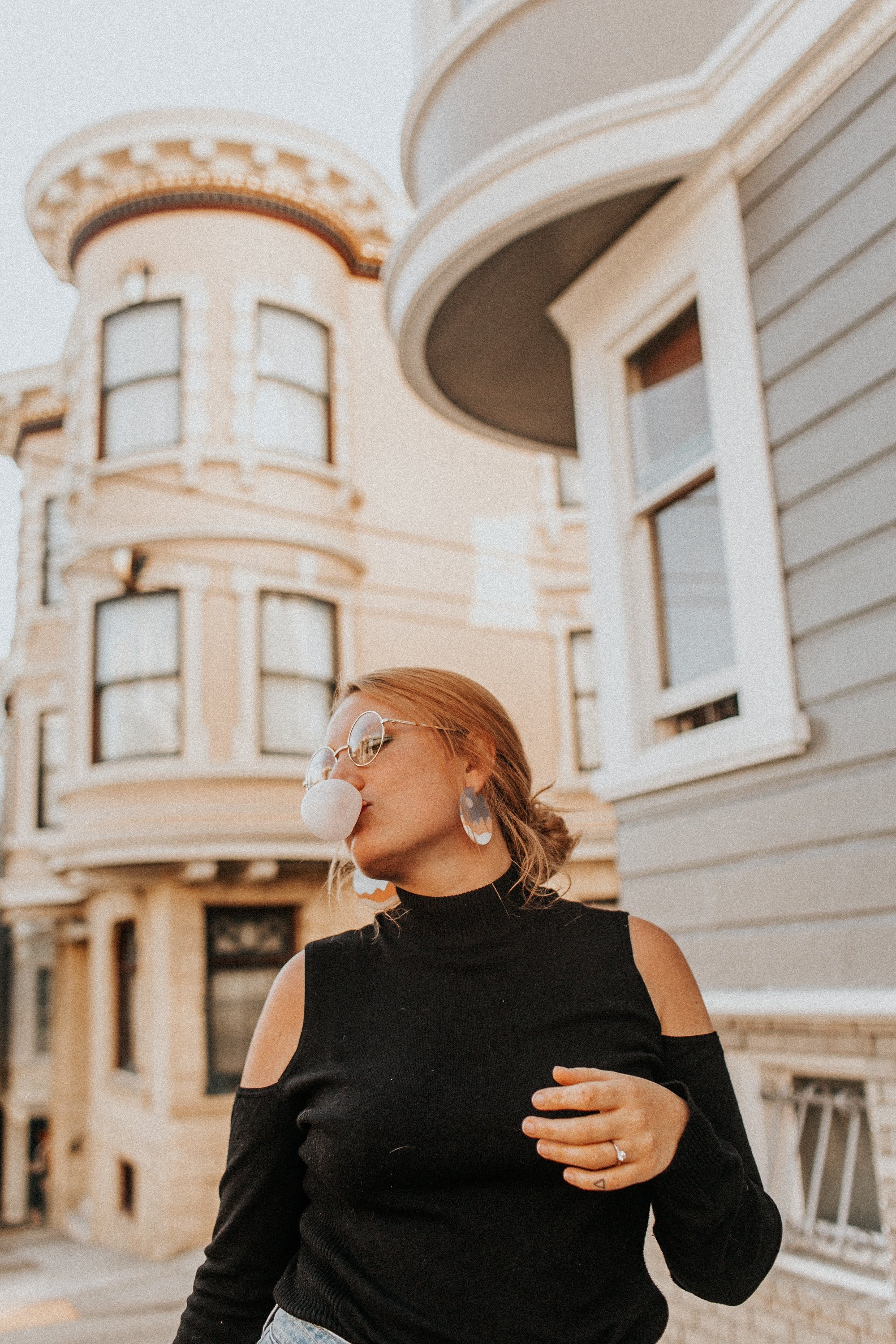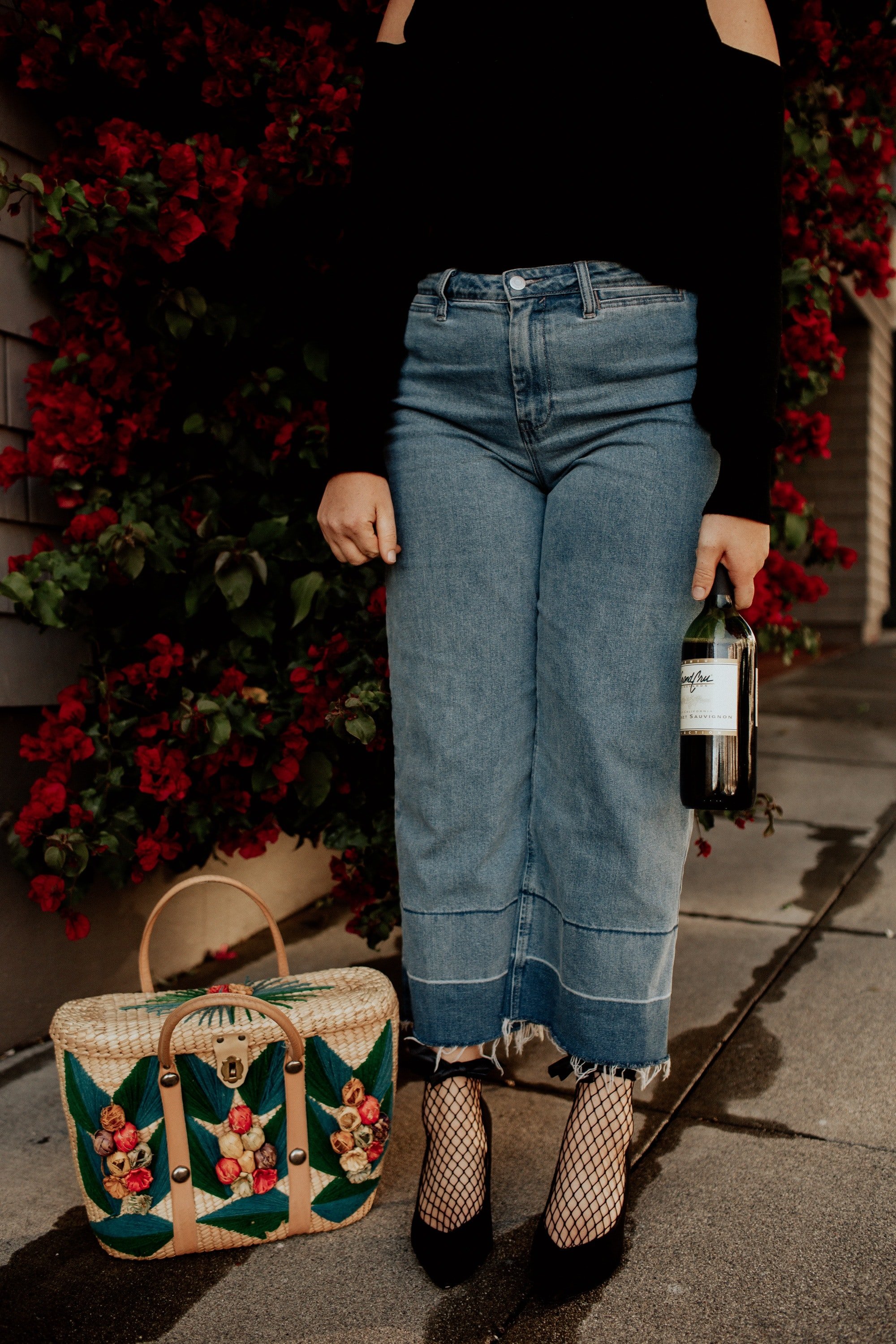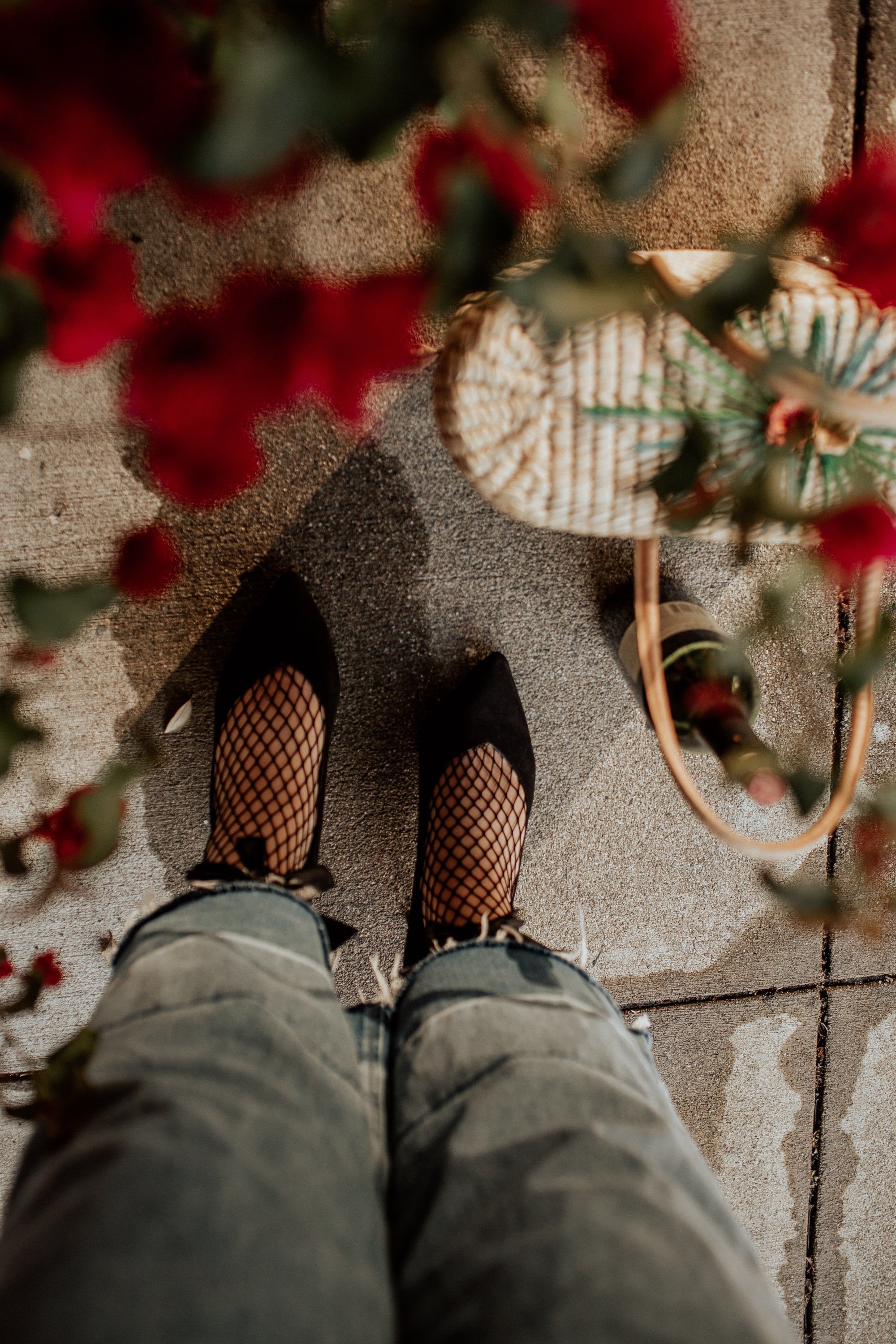 Here, I paired the heels and socks with wide leg jeans and a simple cold shoulder sweater. The socks add texture to the look and an element of intrigue. It really steps the whole outfit up in a fun, unique way!
I'm already stocking up on more fishnet socks in different colors and patterns. Why not, they're so cheap!! I'm always on the hunt for ways to spice up old outfits. Maybe it's a bold pair of earrings or a colorful headscarf. Now I can add fishnet socks to the list! What do you think, do you like them?