March comes in like a lion and out like a lamb, and there are some dang fun vacation spots.
Looking for warm beaches for spring break? Got gem. Spring flowers and superblooms? Yup. The last of ski season or major cities with discounted rates for budget travel? Yes, to both.
15 Marvelous Places To Visit In March
These are all the best places to visit in March in the USA, get ready to add them to your bucket list.
1. Washington DC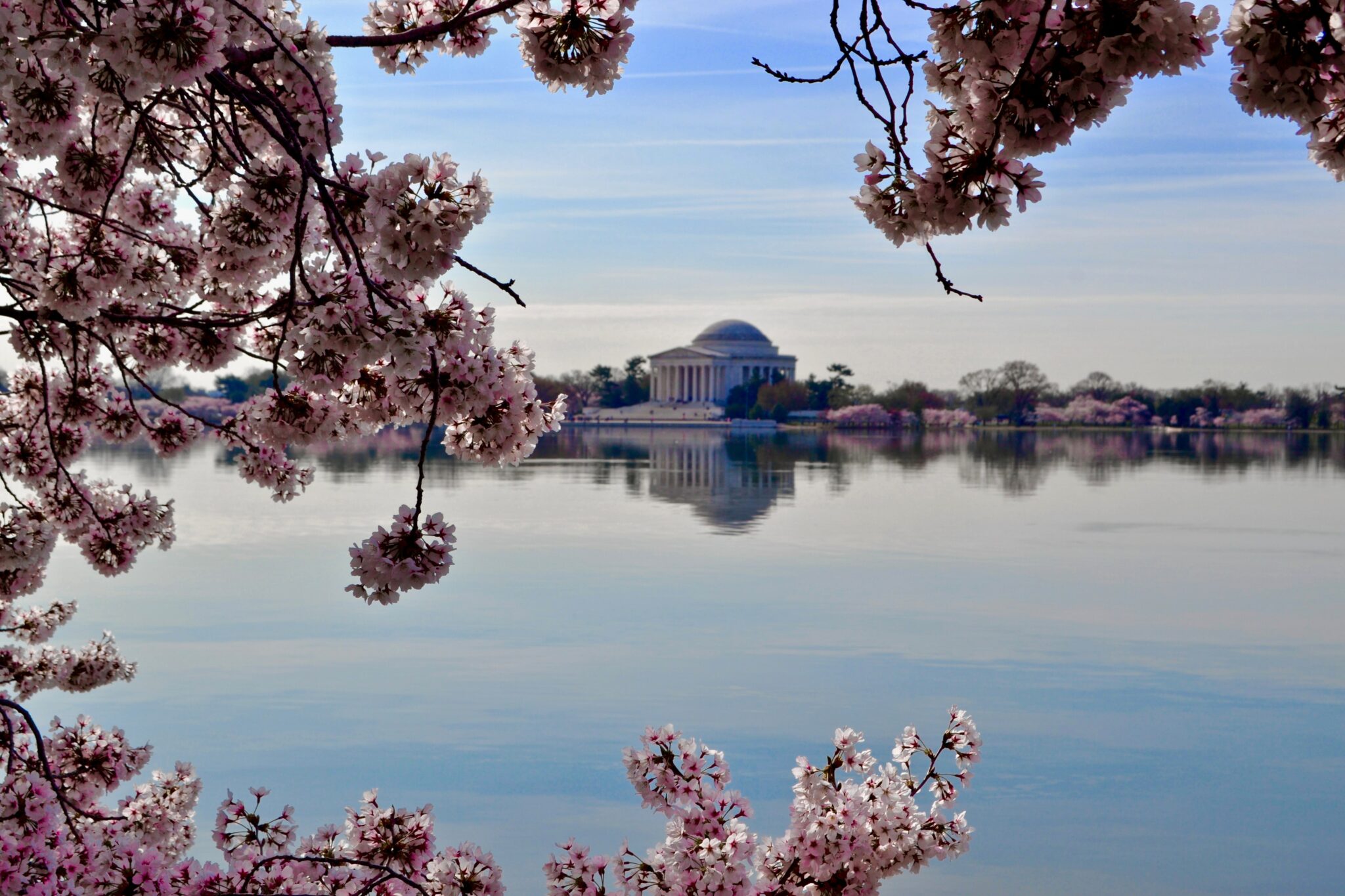 March kind of marks the end of winter and beginning of spring (yay!), but it's also the perfect time to visit Washington DC for cherry blossoms! The National Cherry Blossom Festival usually kicks off in late March when everything is in full bloom.
The best place to find these gorgeous trees are around the Tidal Basin, which is surrounded by some of the greatest sites in the city like the Dr. Martin Luther King Jr. Memorial and the Thomas Jefferson Memorial.
A great thing about DC is that a lot of the sites and great places to eat are all within walking distance of each other. The Tidal Basin isn't the only hub for amazing historical sites, the National Mall, of course, is home to monuments like the Washington Monument.
But if you're looking for something a little less tourist-y, the Museum of Illusions is a great and totally fun experience. I'd also suggest the National Museum of African American History and Culture, the Library of Congress (be sure to get tickets in advance before experiencing National Treasure 2 IRL).
With everything in walking distance, you'll be busy all day (and you'll definitely work up an appetite). If you're looking for a great place to eat, check out The Smith. It's right off the main street and next to the Portrait Gallery.
While DC is one of the most visited places in the United States for its rich history, and even some of the best eats like Le Bon Cafe. A MUST visit coffee shop! Not only does it have delicious coffee, but its waffles are to DIE FOR.
2. Chicago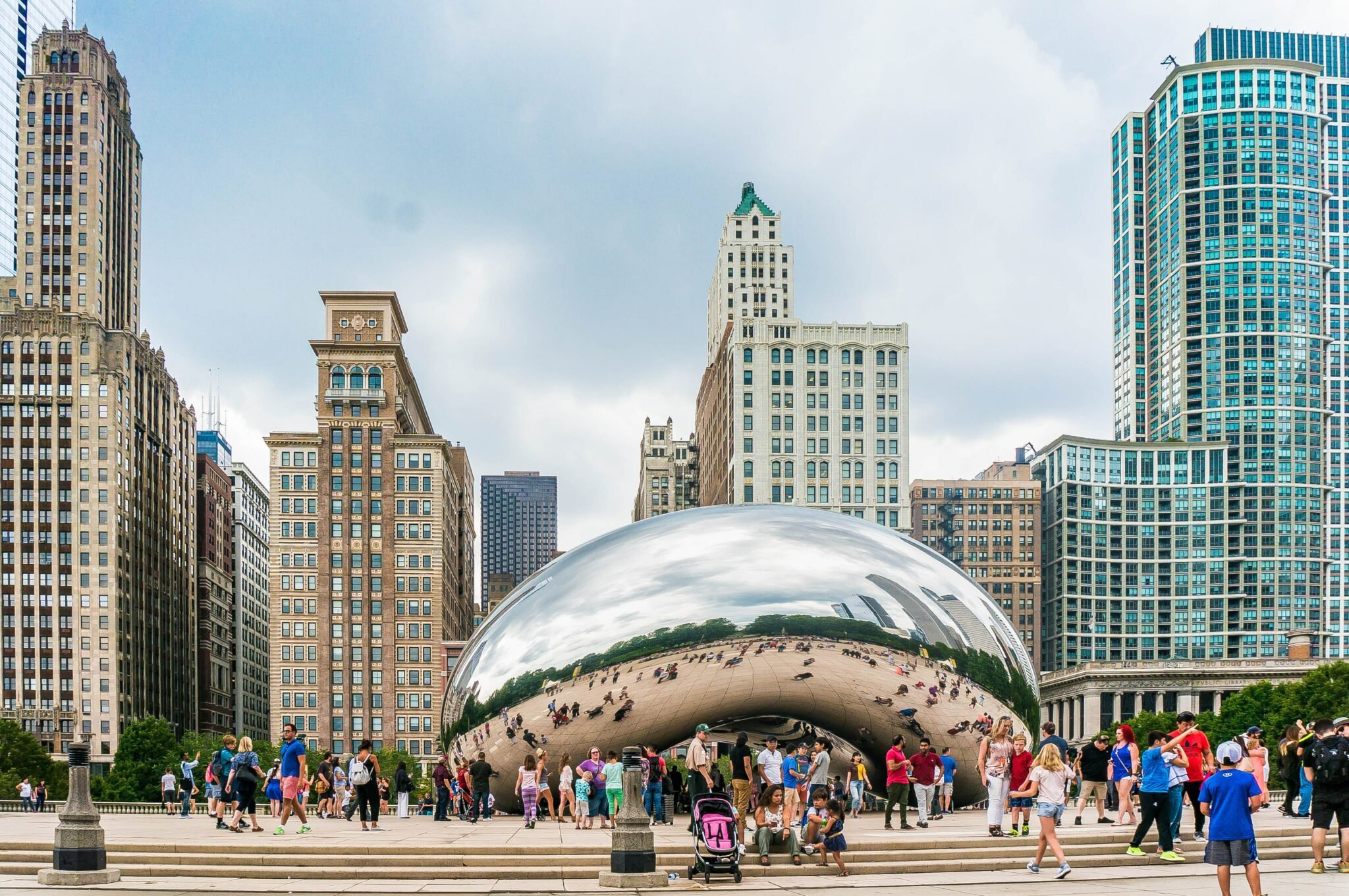 If you're going to Chicago, it has to be in March. YES, it'll still be kinda chilly, but the city dyes the river green in honor of Saint Patrick's Day! Funny enough, it started as an effort to identify a leaky pipe to clean the river, and is now a 60+ year tradition!
There's still a winter chill as the city thaws for spring, but warm enough (with the right jacket!) to walk along the water at Oak Street Beach. Plus plenty of indoor activities like The Wndr Museum, a one of a kind experience with incredible interactive exhibits.
There's so much to do in Chicago, but I personally love exploring new cities by foot, or even a guided tour like this street art tour. I always find hidden gems either as suggestions from the guide or stumbling upon things in between sites. There's a ton of stunning murals in Chicago, too.
It's no secret Chicago is home to some really cool places to eat and drink. You can't go without trying deep dish pizza, and there's lots of debate on what's the best. This list from Eater is updated regularly with the best of the best!
Lost Never Found Cafe is a great spot for brunch or grabbing a cocktail! It has a fun retro vibe with lots of modern touches, and a dedicated pizza menu (it's Chicago after all). If you're looking for some unique things to do in the city, you can't miss the huge speakeasy scene.
Tik Tok has been obsessing over it. Bordel is a cocktail bar and cabaret inspired by the "sultry energy of Paris' Pigalle and Montmartre (neighborhoods)." It gives a little bit of that Moulin Rouge energy.
Another can't miss spot is the Booze Box Lounge. Grab some sushi before heading into the lower lounge for vibes and cocktails.
3. Boston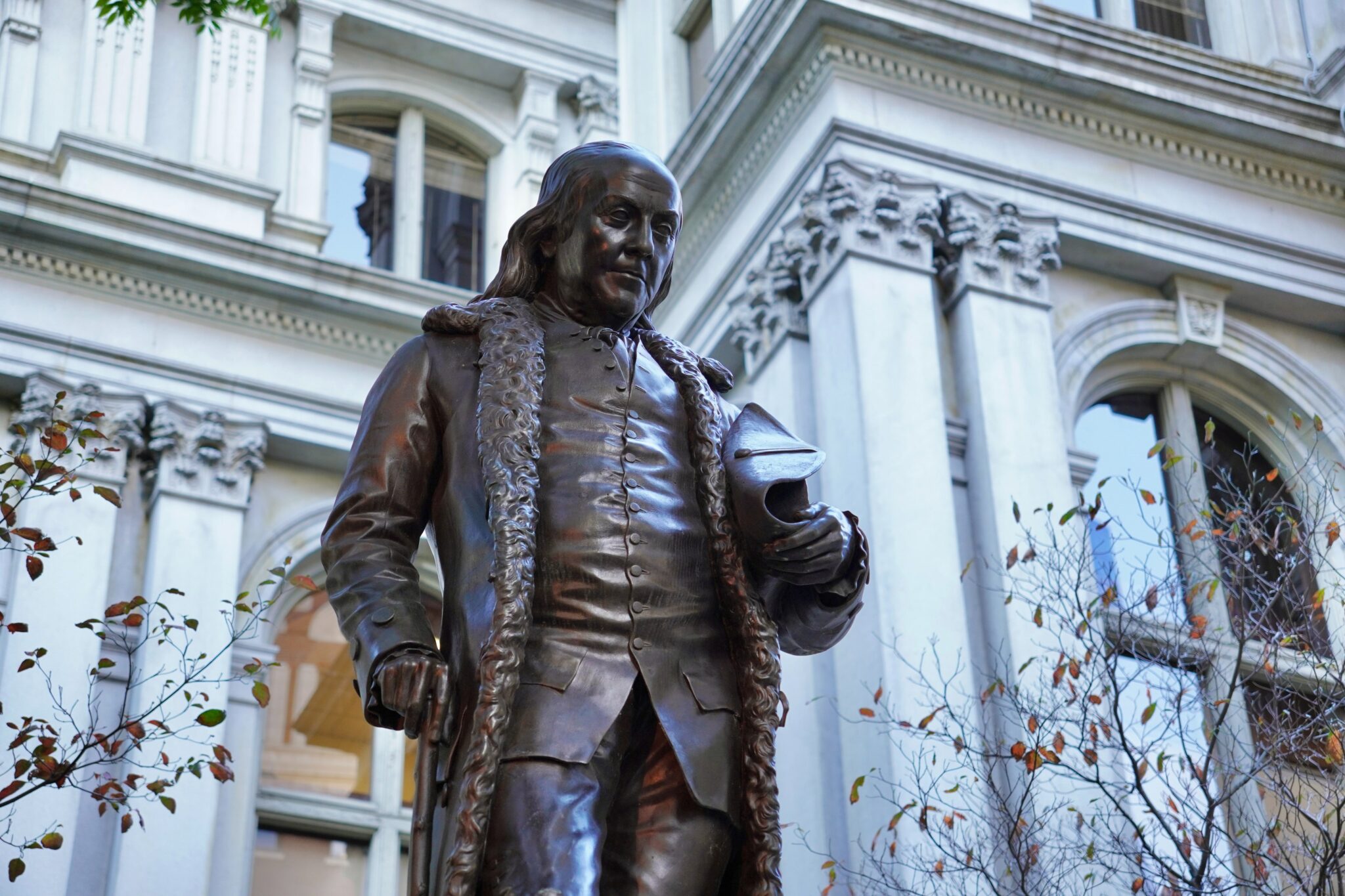 If you love bundling up for the winter weather, there's nothing like Boston for Saint Patty's Day! As you can imagine, there's TONS of St. Patty's festivities – from pub crawls to the many Irish pubs to the Saint Patrick's Day Parade in Southie (South Boston).
You can even get in touch with Boston Irish history with a self-guided Irish Heritage Trail. Speaking of trails, you can't go to Boston without walking along the Freedom Trail with its16 national historic landmarks. At least a little bit!
The tour is entirely free and literally painted throughout the city! It's so cool and such a fun way to spend a day. Whether you're hitting the trail or not, Faneuil Hall Marketplace is a must stop. It's home to a great group of local eateries and often has live performers. Be sure to pack the Lactaid for some of the delicious mac and cheese from MmMac N' Cheese.
To top off the night, check out Hecate Bar, which is the coolest (and witchiest) bar in Boston and has a truly quirky drink menu.
4. New Orleans
Avoid the Mardi Gras crowds by visiting in March! Not only will there be a shorter line at Cafe Du Monde, but hotel rates tend to be cheaper before the summer rush. Plus the city has an epic St. Patty's Day celebration with a day parade and lots of fun activities.
Before jumping into the festivities, get to know the city with a FREE walking tour of the French Quarter, and while you're there – grab a drink at the Carousel Bar. The bar surrounds a literal moving carousel, it's amazing!!
For my night owls and party animals, keep the party going on Boudon Street after dark. I prefer to explore the 13 blocks of historic buildings, iconic bars, and live entertainment during daylight hours myself, but it's probably some of the best night life in the country.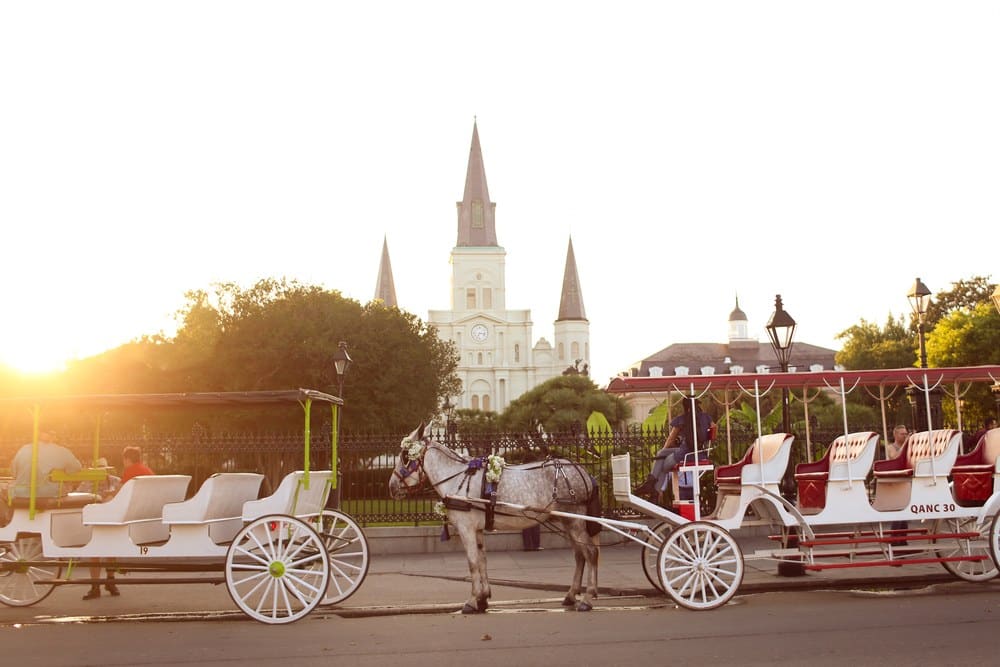 One last cool stop I'd highly recommend, especially if you love art, is JamNola. It's known as "New Orleans' Cultural Funhouse," and is filled with work from some of the newest names in art.
If you are already head over heels in love with this place (like me!), find more recs in my Foodie Approved 3 Days in New Orleans Itinerary.
5. Palm Springs
I know cold weather isn't for everybody, so somewhere warm like Palm Springs in March is perfect with average temperatures in the 80s. Which is actually quite a relief from the highs of 120 in the summer.
Palm Springs is one of my favorite places at the beginning of spring. I love the eclectic art scene that only gives even more perspective to the change from the winter months.
Starting with the Marilyn Monroe Statue, which is one of the greatest art pieces I've seen and is an obvious selfie moment and then head off on your own self guided door tour for all the pretty doors.
And if you like this stop, you have to check out the Palm Springs Art Museum. With a combination of modern art and interactive pieces, it's easy to spend the whole day wandering the halls and admiring the works.
As you're planning your trip, I'd definitely suggest checking out Tac/ Quila, a Mexican restaurant with a cool eclectic vibe. I recommend ordering one of their margarita flights! For more things to do in Palm Springs in winter, check out this complete list of things to do!
6. California Flower Fields
If you follow me on Instagram, you know I love California Flower Fields! And it's finally time to frolic in them. The start of spring marks when the state is absolutely brimming with beautiful spring blossoms making it one of the best things to do in March.
And there's dozens of these flower fields to choose from, you can spend a whole trip hopping from one gorgeous field to the next.
You can search by flower or by location. For example, poppies bloom mid February through March. Some of best blossoms can be seen at Antelope Valley California Poppy Reserve, but I wrote a guide with 15 Magical California Poppy Fields + Best Month To View Them! Or, if you love tulips, you can find them in Golden Gate Bridge Park in San Francisco.
There's even a Tulip Festival in March where you can pick your own bouquet! Over 80,000 tulips are set up in Union Square and you can go, pick tulips, or even pick bulbs to plant at home in your own garden. Not only that, I also found the best spot for Wisteria in the city.
One of the best spots for flowers (and photo ops!) are the Flower Fields in Carlsbad near San Diego. This field does require tickets to enter, but there are rows and rows of flowers creating a rainbow effect that is absolutely stunning..
For even more California Flower Fields, check out 17+ Best Flower Fields in California and Best Seasons to view them. I compiled an easy list for where to travel in March for the best blossoms! (And maybe even plan a date or two if you're looking for March vacation ideas for couples!)
7. Saguaro National Park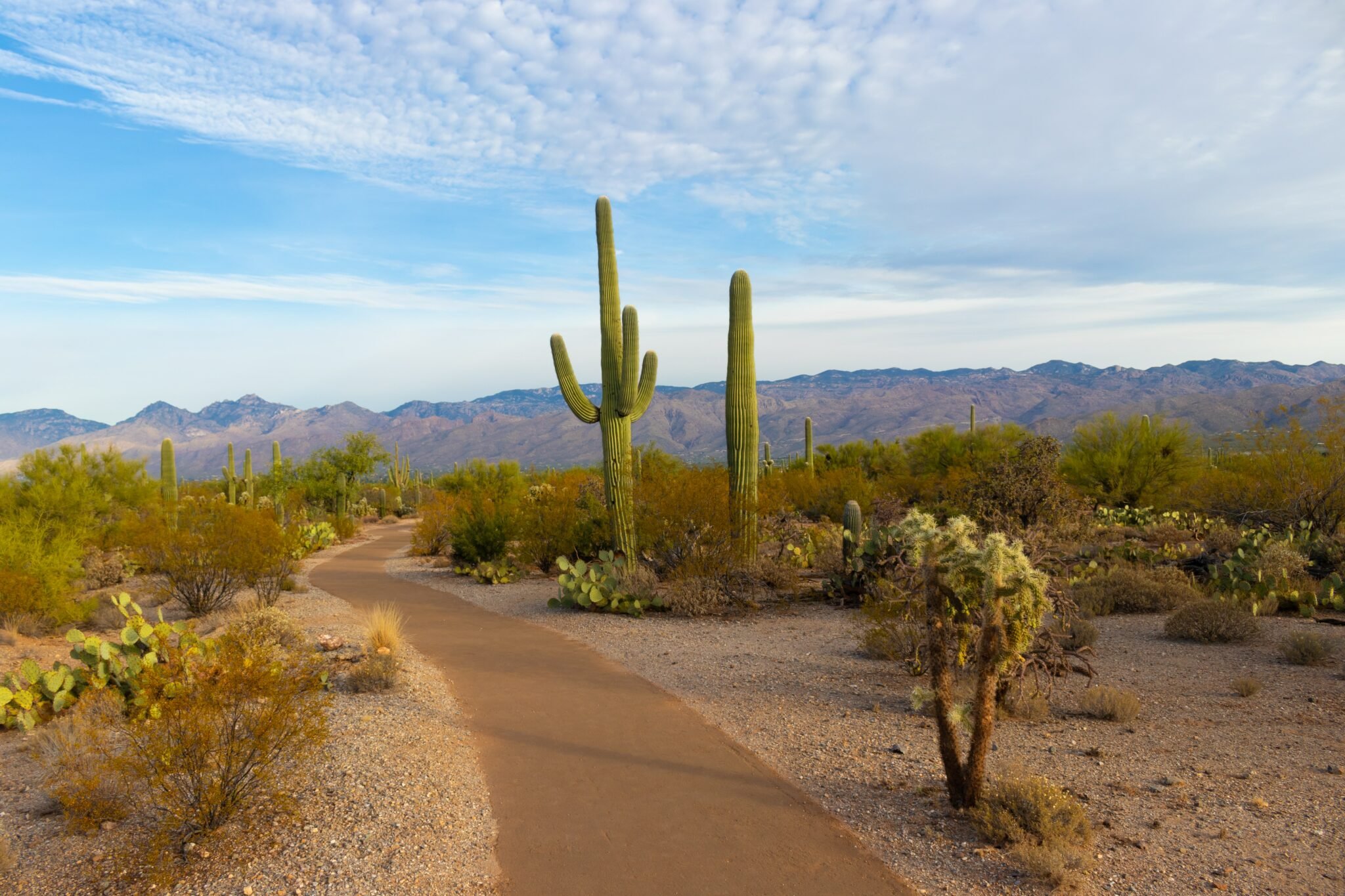 Again, if you like it a little warmer for your spring trips, then I'd suggest all the warmer states with a mild winter. A trip to these places in March means you get the best of the warm weather without the intense summer heat.
Arizona's Saguaro National Park is one of these awesome experiences! It has some incredible plant life, and out of all the national parks I've been to has one of the best histories!
The park has a collection of rocks near Signal Hill Picnic Area (aka Signal Hill Petroglyph Area) with carvings and markings that were made over 1500 years ago. So you can pack a lunch and picnic in one of the greatest national parks, and sit with its amazing history.
The park's Cactus Garden is also a must when visiting (and totally popular). I'd suggest going around sunset since the views there are breathtaking, but the park also has designated sunset viewing locations.
For an extended trip in Arizona, I recommend checking out the red rock formations considered one of the Seven Wonders of Sedona. You can explore the formations at Red Rock State Park and Slide Rock State Park.
8. Pensacola, Florida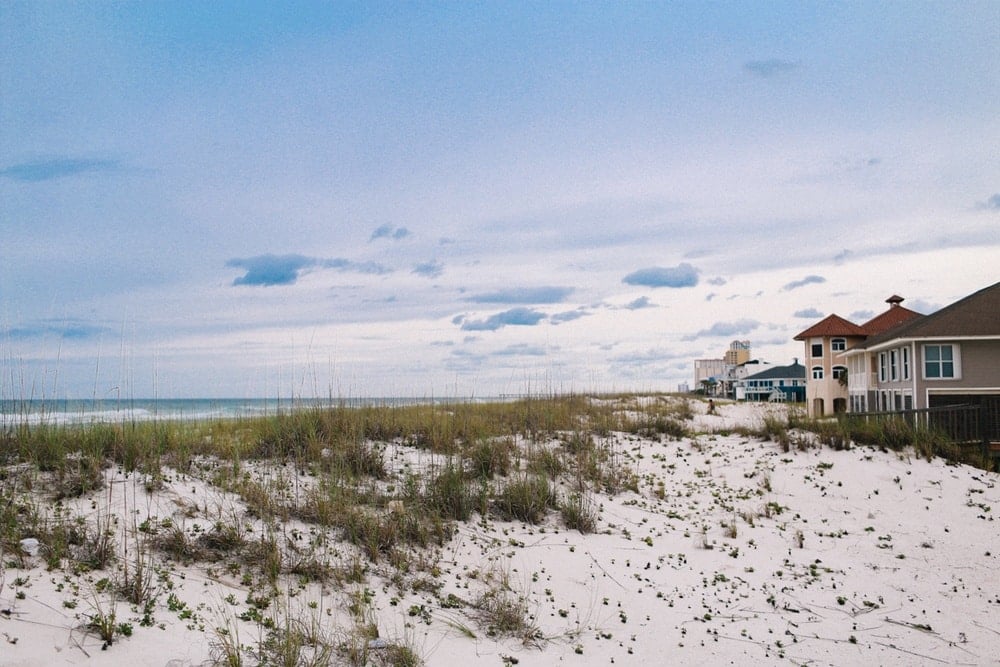 Florida is filled with amazing places to visit like Key West or even the Everglades National Park. When it comes to a great spring break spot, Pensacola is where it's at! I
t's definitely one of the best vacation spots in March with its stunning beaches, crystal clear water, warm weather and sunshine paired with the sweetest beach town. My sister moved her about 5 years ago and is always texting my photos of her at the beach no matter the season, but it hits different in the late winter.
You could honestly visit any time of year, but especially when it's Saint Patty's Day! There's a huge Saint Patty's Day Run hosted by the local Irish pub, and the whole town goes all out with green everywhere and fun activities, like live entertainment!
It's so much fun, even if you don't run. There are plenty of things to do in Pensacola that you'll have to plan two trips!
PST, it's a great excuse to buy a new swimsuit or two. Here's our favorites that are loved by our team!
9. Maui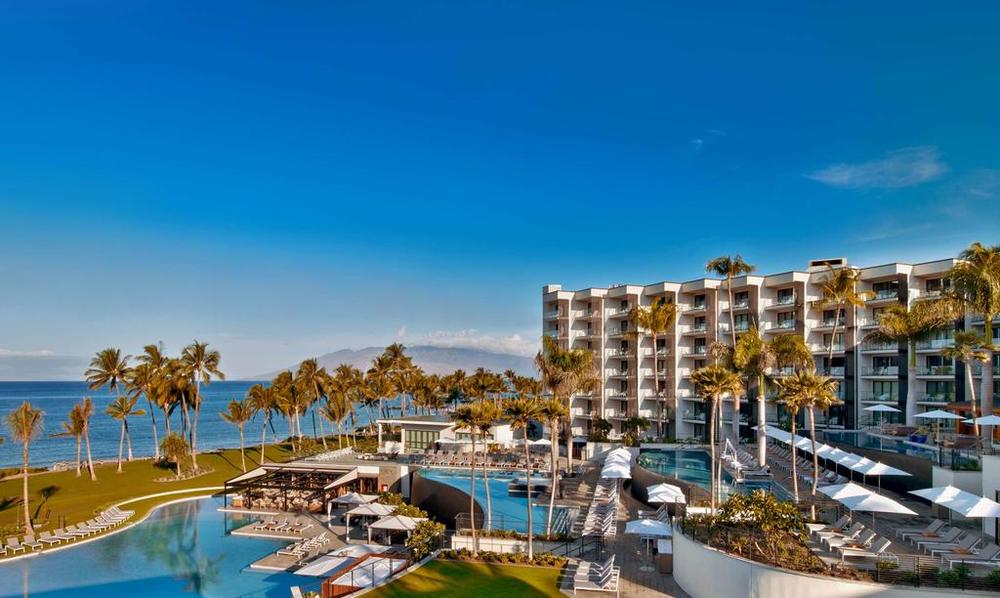 In March, Maui is waaaaay less busy than in summer, but still just as warm and perfect to soak up the sun after the dark winter months.
For first timers, three must-dos are: 1) visit the black sand beaches, 2) explore the island's many waterfalls, and 3) book tickets for sunsets at Haleakala. And eat like, a LOT of pineapples.
Don't forget to wear reef-safe sunscreen and practice kindness to mother nature and the locals. And check out my Maui Itinerary: 7 Days in Maui for Hawaii Newbies for more!
10. Big Bend National Park
If you're looking to avoid spring break crowds hitting the beach or the slopes, then I suggest taking the road less traveled in Texas at Big Bend National Park. Whimsy Editor (and native Texan) Taylor is a big fan, and says it's just magic.
From stargazing, and soaking in the Big Bend Hot Springs to the beautiful views at the Lost Mine Trail, The Window Trail and Santa Elena Canyon, you can get lost in the magic of West Texas for yourself.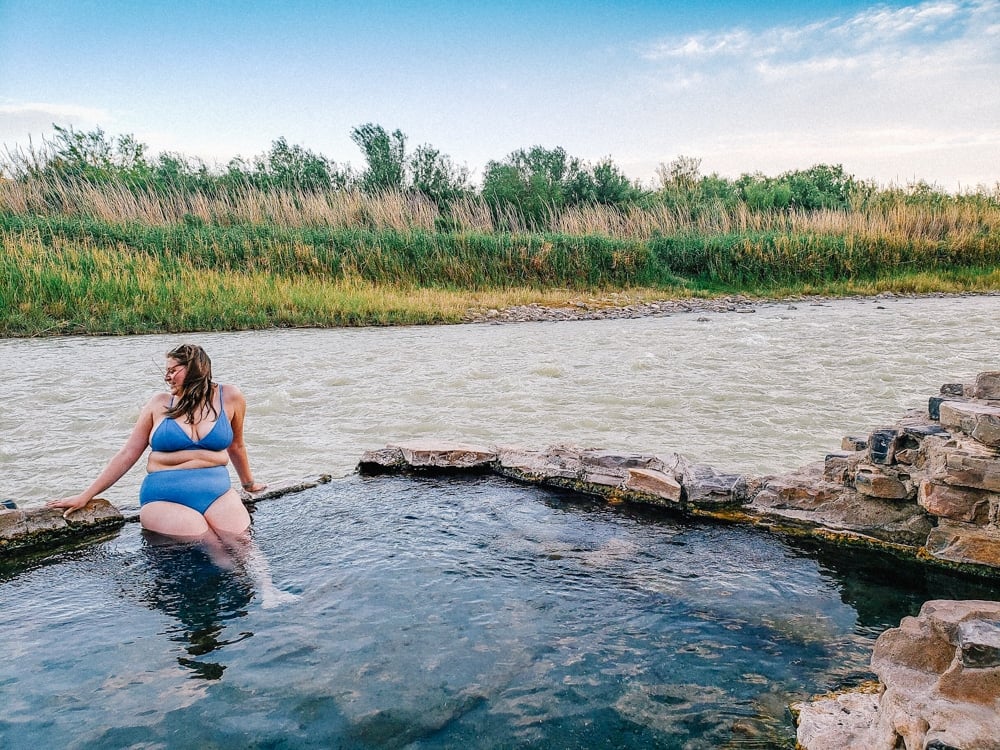 Entry to the park is $15 for individuals ($30 if you're driving), but with everything there is to do and see at this park it makes sense. You're also near Marfa, Texas where you can get a Matthew McConaughey-approved burrito at Marfa Burrito.
Or bring your passport! Big Bend National Park shares a border with Mexico for 118 miles. Inside the park there is a border entry point. If you bring a valid passport, you can cross over and visit Boquillas, a small Mexican village.
Big Bend is also home to some fossil finds- they have their own exhibit showcasing dinosaur bones from 130 million years ago! It most likely is too chilly in March to hit up the swimming holes nearby, but if it's unseasonably warm, Texas has a lot of secret swimming spots to visit, too.
10. Outer Banks
Not only is it the perfect setting for teenage dramatics and lost treasure, North Carolina's Outer Banks are also great for a long weekend in March.
The islands are surrounded by beaches and the best spring break spot to get out of the city, slow down and relax on the beach.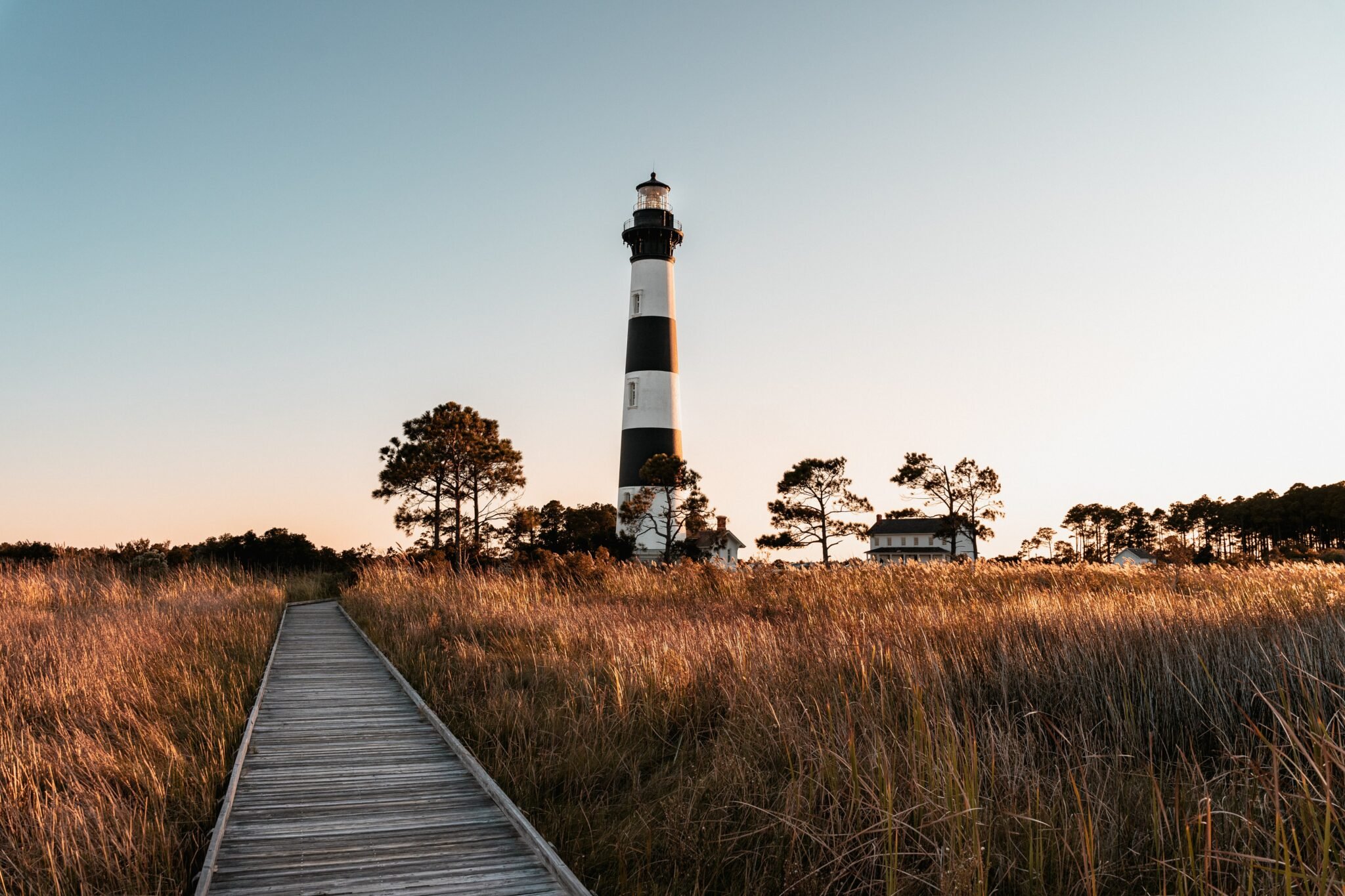 Home to Cape Hatteras National Seashore, 70 miles of preserved beach where you can lay down a towel to lay in the sun or build a fire (only between November 16-April 30) at night to watch the stars.
When you feel like exploring, check out Jockey's Ridge State Park to hike and sandboard along the tallest sand dune system on the Atlantic coast (a great place to catch the sunset too!) or enjoy water activities on the Roanoke Sound.
If you're renting a vacation home, be sure to stock up on bagels from Lighthouse Bagels and fresh seafood from Dockside N' Duck Seafood Market. There's also lots of local restaurants to choose from too like North Banks Restaurant & Raw Bar and Paper Canoe!
11. Vail, Colorado
March really is the last great month for skiing, and Vail is literally THE place to go skiing. It's a small town at the bottom of Vail Mountain and home to Vail Ski Resort. But skiing is not the only thing that this city has to offer.
Though its gorgeous snowy mountains are enough to leave you in awe, the Scenic Gondola rides really makes you sit back and soak in the beauty of the town. And if you really want to live out small town vibes, go walk through Vail Village for some shopping and spa escapes.
I love Vail- I had such a great time when I went, and found some great places to eat and some fantastic experiences.
12. Arches National Park
We all know I love national parks which are without a doubt some of the most beautiful places in our country. The only downside is it can get quite crowded, but the trick is to visit in the off-season if you can! Most parks get busy in summertime when school is out of session, so they really become some of the best places to travel in March such as Arches National Park.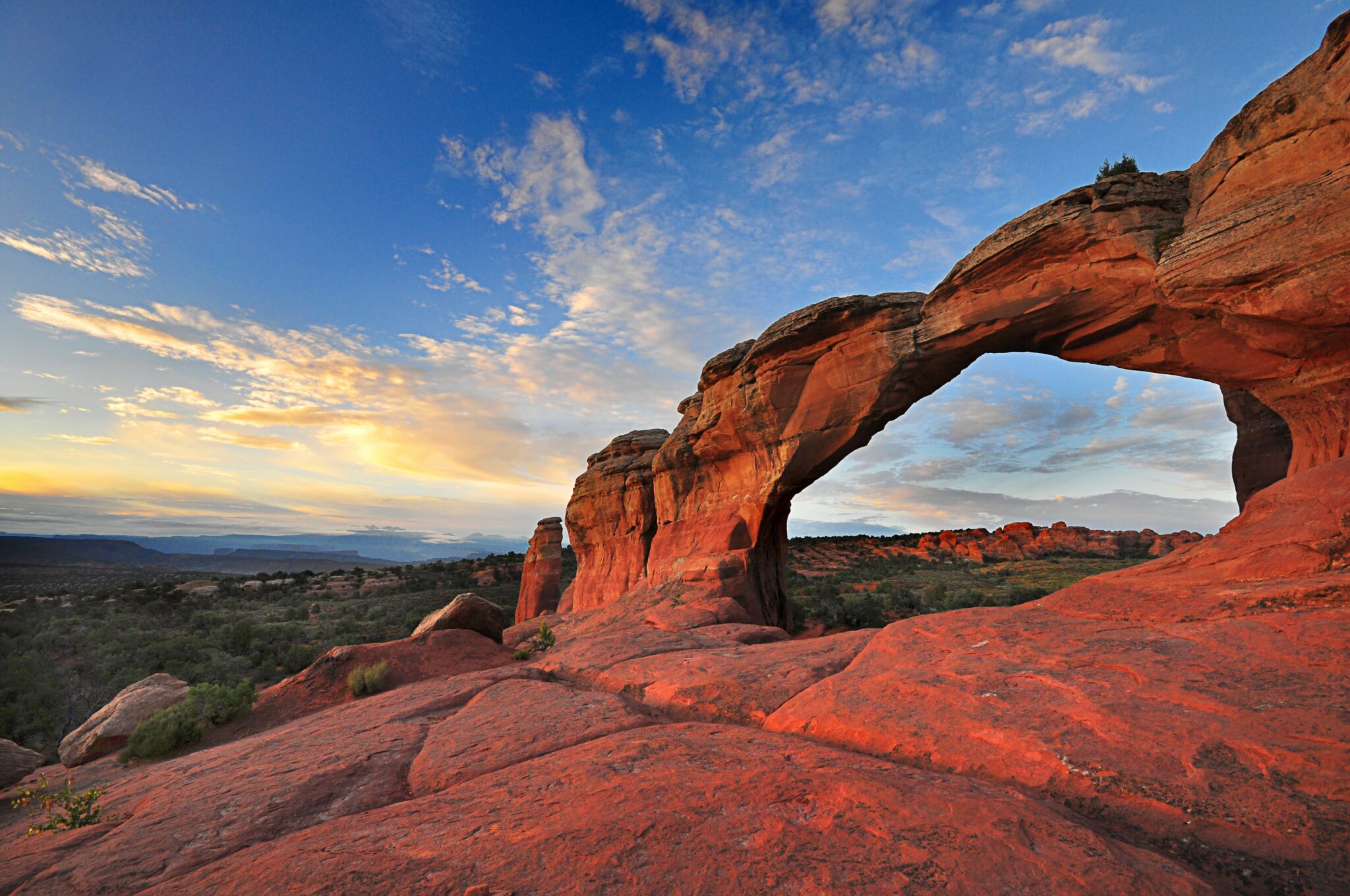 A gorgeous gorgeous park with some of the most stunning landscapes of natural rock arches, red stone and beautiful canyons. Like many other parks, you can go hiking or backpacking, but for those looking for something a little more adventurous, Arches also offers canyoneering.
But what is canyoneering? It essentially combines hiking, scrambling, rappelling, jumping, swimming (and more) to explore canyons. In this case, you're paired with a park ranger, to go deep into the maze-like stone structure of canyons and caves. (You will have to get a permit in advance of your trip).
13. Death Valley National Park
Another top pick for warm places to visit in March (USA edition, of course): Death Valley National Park. Going at the end of winter and the beginning of spring means you can sneak in a little trip before the insane summer heat really kicks in.
Not only is Death Valley a really unique park – home to rolling sand dunes, lushes springs, and sprawling salt flats. It's also surrounded by really interesting landmarks and cool stops like Rhyolite Ghost Town.
Step into the Wild (Wild) West in the form of an abandoned town and explore the ruins of a gold mining town (but, you know, Las Vegas is a close second and also less than two hours away).
14. Willow City Loop, Texas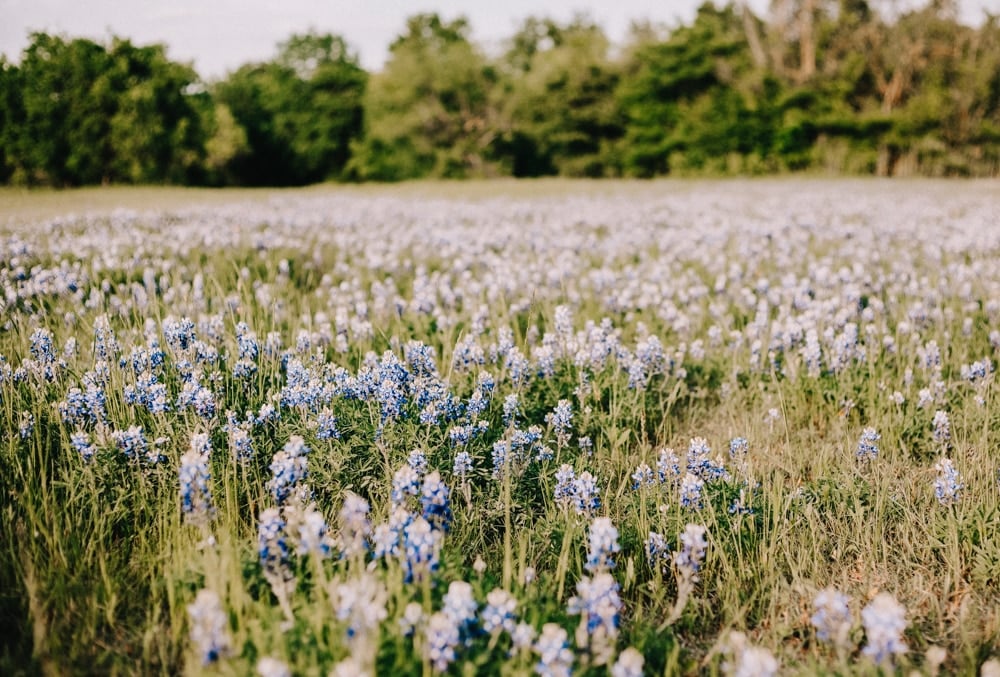 The Willow City Loop is a 13-mile long strip of road in Texas that is considered one of the state's best springtime attractions. It's a long stretch of road surrounded by stunning wildflowers (including famous Texas bluebonnets) and trees. The loop is right by Fredericksburg. One of the largest wine growing areas in the country that recently has been getting a lot of national attention.
Pedernales Cellars is my favorite winery in Fredericksburg, but for all the best wineries and foodie favs you can check out my ultimate guide to Fredericksburg wine tasting.
So, where will your March take you??
We use this!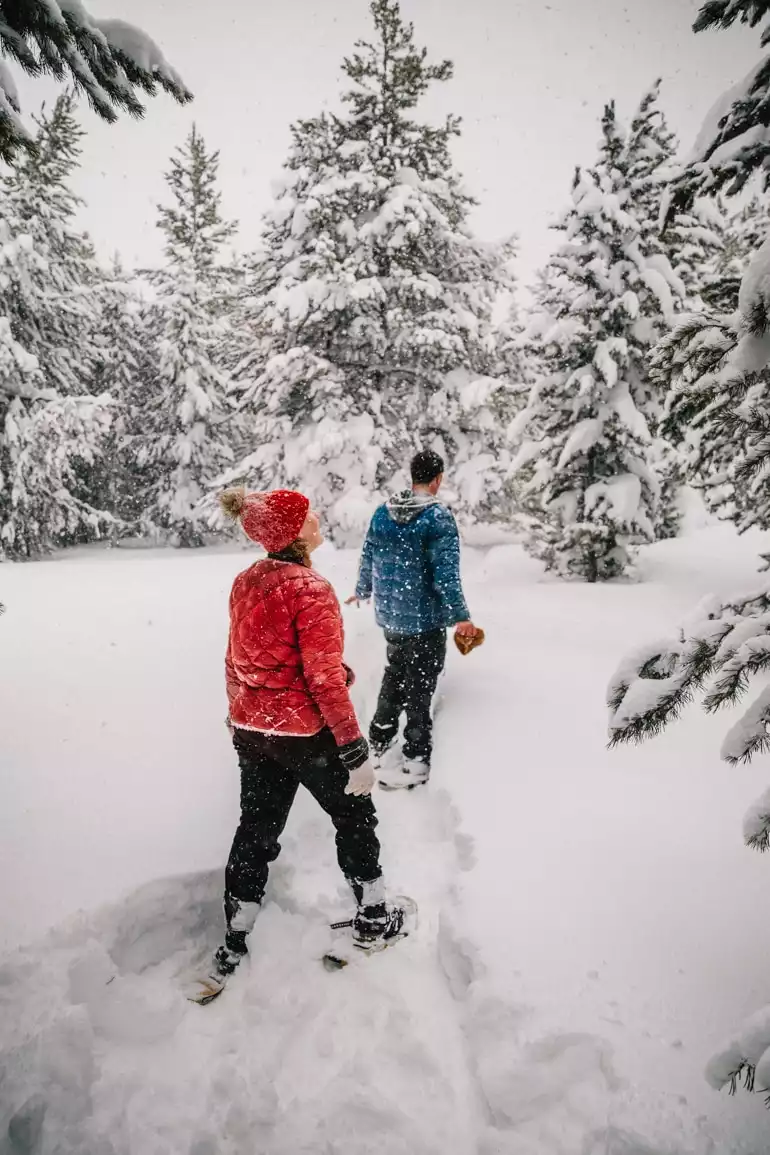 World Nomads Travel Insurance
I adore World Nomads for travel insurance, especially when I know I'll be doing something outdoorsy like snowshoeing or sea kayaking. They cover those activities and not all travel insurances do! They're affordable, fair and easy to use.
Pros:
Easy to buy before a trip

Plans are tailored to your needs

Covers adventure activities
Buy Now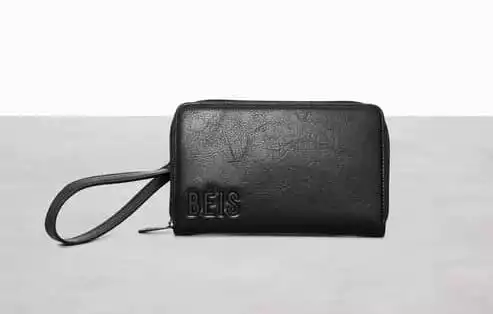 The Travel Wallet
The Travel Wallet from Béis is compact and has just enough space for the essentials with organizational pockets for money, coins, passport, credit cards and you can even squeeze your phone! Perfect for the airport or wandering around a new city!
Shop Now
Our Review