Looking for gift ideas for your boyfriend or husband? The perfect gift for your boyfriend or husband can be tricky to nail, but this gift guide is IT, my friends. I tapped my husband Robin to contribute since – as a guy- he knows exactly what fellow men want and don't want. Turns out, leather wallets, ties and belts aren't it… (ha!) These are all gifts under $50 for him – the top gift ideas for men that's sure to make you a hit this Christmas.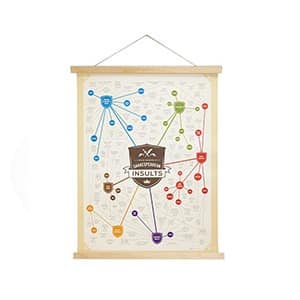 "You're a penurious and indubitate beggar" is just one of the many insults your man can learn from this Shakespearean Insults Chart. Endlessly entertaining (and hey, he may learn some new words, too. Three cheers for sounding smarter!)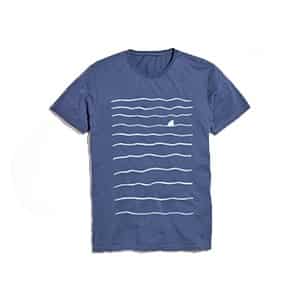 This company makes the best dang shirts around. They're soft (like o-m-gee so soft) and have that perfect fit every man is looking for (even in-between sizes Marge and Larger!!) Marine Layer t-shirts come in simple basics and also retro-feeling designs like this tee. Guys will look SO DANG FLY in these shirts (and TBH, anything else they sell.)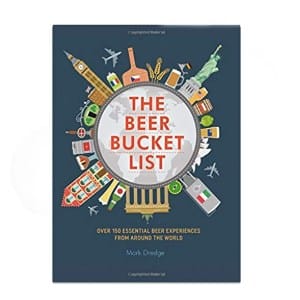 This book features over 150 essential beer experiences from around the world. From the world's most unique bars to the best hidden breweries, any craft beer lover would love this present.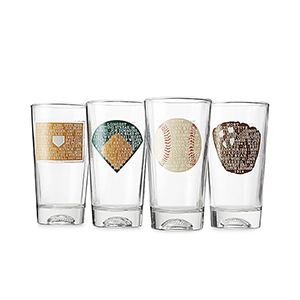 Got a sports fan on your hands? Skip the stainless steal mugs and gift these instead. He'll love these glasses that display the record-breaking stats from baseball. Yay sports, go team!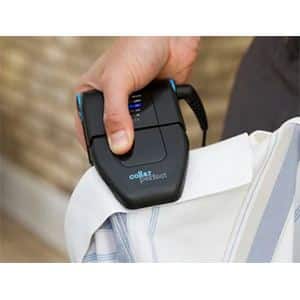 Know how you like to steam all your things? This is guy version that's portable and easy to use, perfect for touching up collars and sleeves on the go. If your boyfriend or husband has to wear suits for work, this is the perfect holiday gift.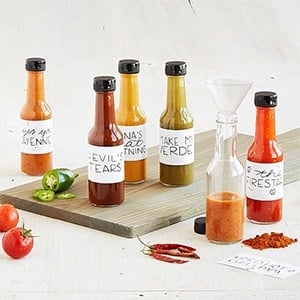 Got a foodie boyfriend? Give him is DIY hot sauce hit, complete with ingredients, jars and custom labels. He'll go crazy in the kitchen!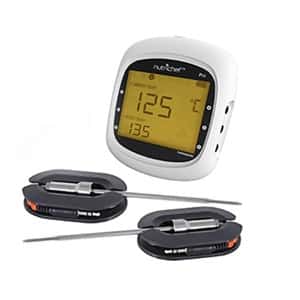 Another gift idea for boyfriends who like to cook? This smart Bluetooth BBQ grill thermometer is a nifty piece of tech. Your man can monitor what's cooking via an app to help get that perfect cook without the hassle.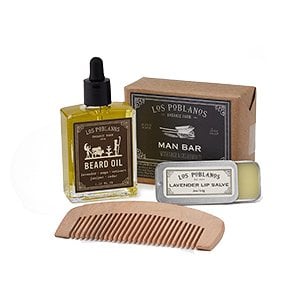 The best gift idea for men who love their beards. Made in small batches, this saving cream and beard products are made with things like sage, cedar and peach wood. Your man's beard will never smell so good (or feel so soft!)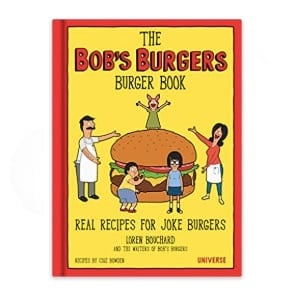 For those familiar with Bob's Burgers, Bob loves to make a burger of the day. Each day, a new craft burger. This book has those burger recipes!! Over 700 of them. *cue the drooling*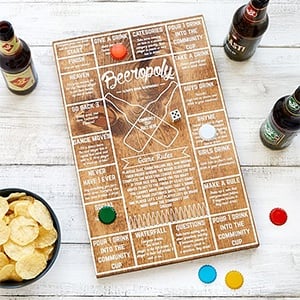 Like Monopoly, but with beer? More like beer meets charades meets a boardgame. From rhyming competitions to busting a great dance move, this board game is a great gift idea for any party animal.

Christmas gifts have never been so easy to find, ya'll! These are my husband's favorite gifts under $50 for him for 2018 year and I know your boyfriend or husband would LOVE anything from this list. Heck, I want most things from this list (the Bob's Burger cookbook is coming home with me, just saying.) Now, you'll need to wrap your present and tuck it under that tree.
Happy gifting!
PIN THIS FOR LATER!