And there we were surrounded by hundreds of wild California lilies. The only sound was the babbling creek running through the valley, occasionally broken by the roar of a wave from the nearby beach.
Calla Lily Valley has been on my California Flower Fields bucket list for YEARS and we finally went. In this post I'm sharing exactly how to find this hidden lily valley, along with must-know tips before you go.
How To Find Calla Lily Valley in Big Sur (The Best Wild California Lilies!)

>> Got a question about the Calla Lilies that you need answered quickly? DM me on Instagram @thewhimsysoul and I'll be happy to help!
When a last-minute camping spot opened up at Pfeiffer Big Sur Campground, my husband and I road tripped down the coast from San Francisco to check out the lilies. We also had time to squeeze in a visit to Pfeiffer Beach + Keyhole Rock on this trip and get in some quality campfire time.
Big Sur is one of my favorite places to go camping in California! There are a few hotels down here, too but they tend to me on the pricey side because – it's Big Sur. I recommend either the Ventana Resort ($$$$) or Big Sur Lodge ($$).
When Do Calla Lilies Bloom In California Big Sur?
California Calla Lilies all bloom at a slightly different time based on their location. The Big Sur Calla Lily Valley is in bloom from Mid-Feb-Mid March. Like all wildflowers, these lilies have a short season so if you want to see them, plan ahead to come when they're in bloom.
Do Not Come If You Aren't Willing To Stay On Trail
Do not come to Calla Lilly Valley if you can't stay on trial. Stomping on the lilies just to get a cool Instagram photo is NOT ok, ever. Plus, there are well-worn trails through the valley that you can walk on. If you choose to stomp down a lily just for a photo or a TikTok video, you are a garbage person and I will come haunt you when I die.
While we're at it, don't liter either. Pack out what you pack in and let's keep Calla Lily Valley Big Sur healthy and clean for future blooms!
Calla Lily Valley Directions
Location: Trailhead is near Garrapata State Beach (across the street from Doud Creek Ranch)
Parking: Park on the dirt road on the WEST side of Highway 1
Fee: It's free!
Length of hike: about .5 mile each way
Park at the dirt road on the other side of the bridge from the Garrapata State Park parking area (across the road from the Doud Creek Ranch Sign!) This dirt area is small and can fill up fast on weekends. It also has a big dip in it, so be careful not to get stuck.
The trailhead for Calla Lily Valley is small, but does have a basic trail sign to mark it. See photo below (I think it's at Mile Marker 18 if I understood that correctly?) From there, walk down the path towards Garrapata Beach. This trail is a standard hiking trail and pretty easy.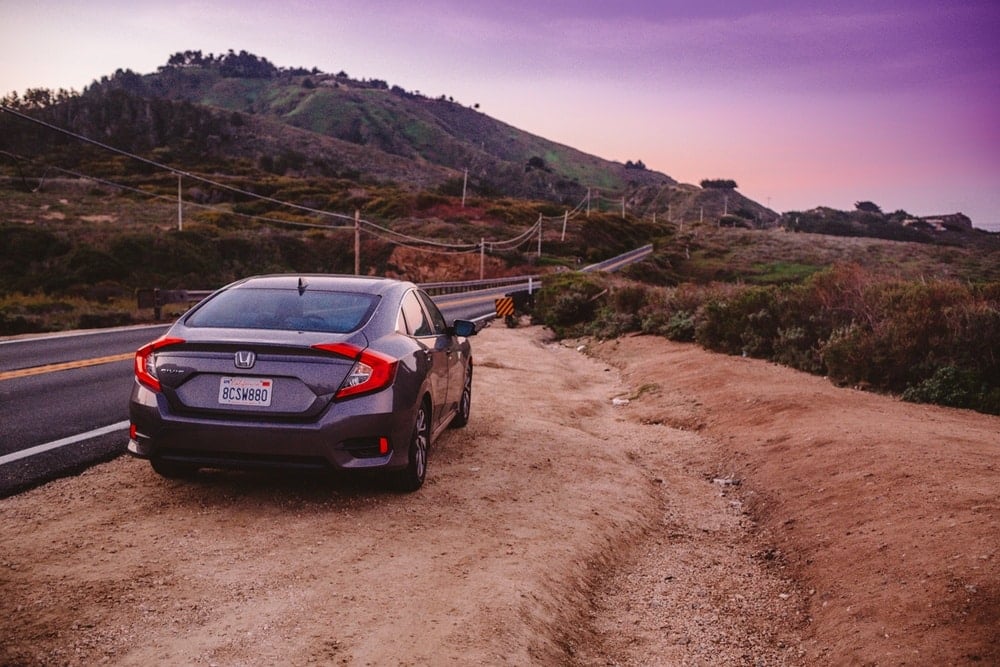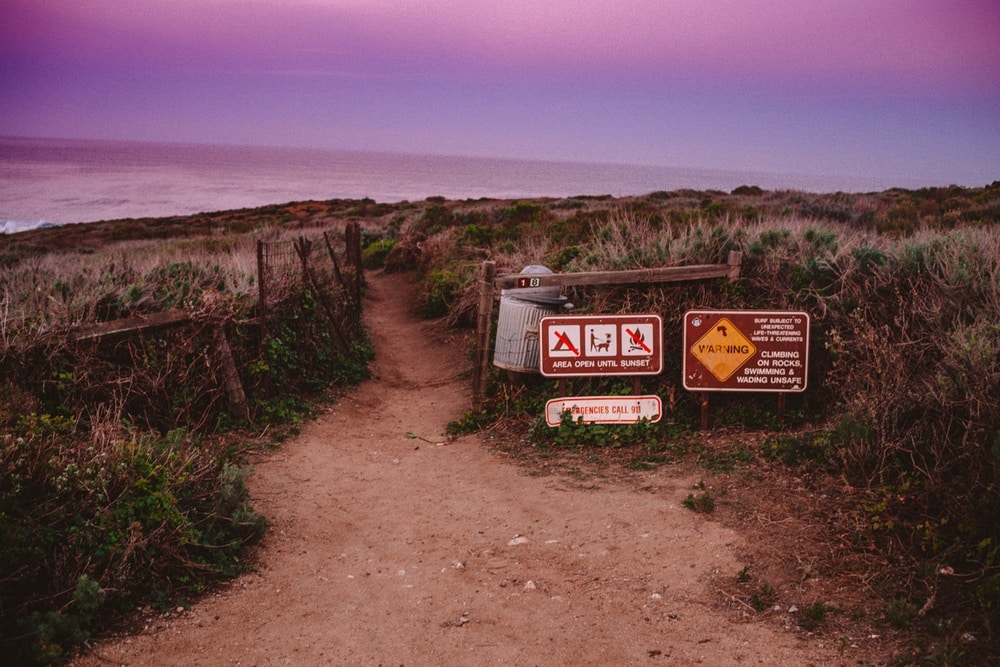 This trail offers some pretty nice beach views, but keep hiking down. At the bottom of the trail you'll stumble across the beautiful Calla Lilies!!
You'll see that there is a well-worn trail down here amongst the lilies, so make sure to stick to it (as we chatted about above). I found the valley to get really muddy the further up it we went, so we stuck to the entrance.
WARNING:
Calla Lily Valley has tons of
Poison Oak and Poison Ivy hidden around the lilies.
Wear tall socks, be careful where you walk and try not to touch them. Bring along
Poison Ivy cream
if you have it just in case.
Calla Lily Valley Best Time To Visit
For the best photos, you should visit at Golden Hour (sunrise or sunset). I'm pro sunrise for a few reasons. These magical Big Sur flowers are popular. Do you know what's not popular? Getting up at 5am to hike this trail at sunrise.
That's what we did and we were rewarded with a colorful sunrise and the lilies all ourselves. We were able to take it slow and really soak up the beauty of nature. The sunrise faded quickly but we were able to grab a few epic shots!
Sunset is amazing too since Calla Lily Valley points directly west to the beach, meaning at sunset it's flooded with beautiful warm light. If you stick around long enough you can catch a colorful sunset behind the flowers as well. But, you risk crowds in your photos and not being able to find a parking spot since the Garrapata State Park Calla Lilies are so well-loved.
How To Take The Perfect Calla Lily Valley Photo
Yass queen, get that perfect Instagram shot. I recommend wearing a white dress- it'll match the lilies and pop really nice in photos. A straw hat or straw bag will complement the cottagecore vibe here. Or, go with a white top and Madewell jeans for a more California-cool look.
I like to photograph this spot at sunrise because of the lack of people but also because the light will be nice. If you face the beach from the back of the valley, the light in the East will be at your back and illuminating the flowers and your subjective perfectly.
what wear + bring

There are a few really nice Garrapata State Park Hiking Trails nearby that you can hit up after or before your visit to Calla Lilly Valley. I also love checking out Keyhole Rock at Pfeiffer Beach and McWay Falls on the other end of Big Sur.
And of course, make a stop at the famous Bixby Bridge, it's about 5 miles down the road from the lilies!
We swung by around 7:30am and had the whole parking lot to ourselves, which was awesome because usually the Bixby bridge is just crawling with visitors. After Robin and I drove back to our campsite to make breakfast but if you're craving a hot meal, we love the Big Sur Roadhouse restaurant – it's hip on the inside, had cool outdoor seating and is dang tasty after an early morning!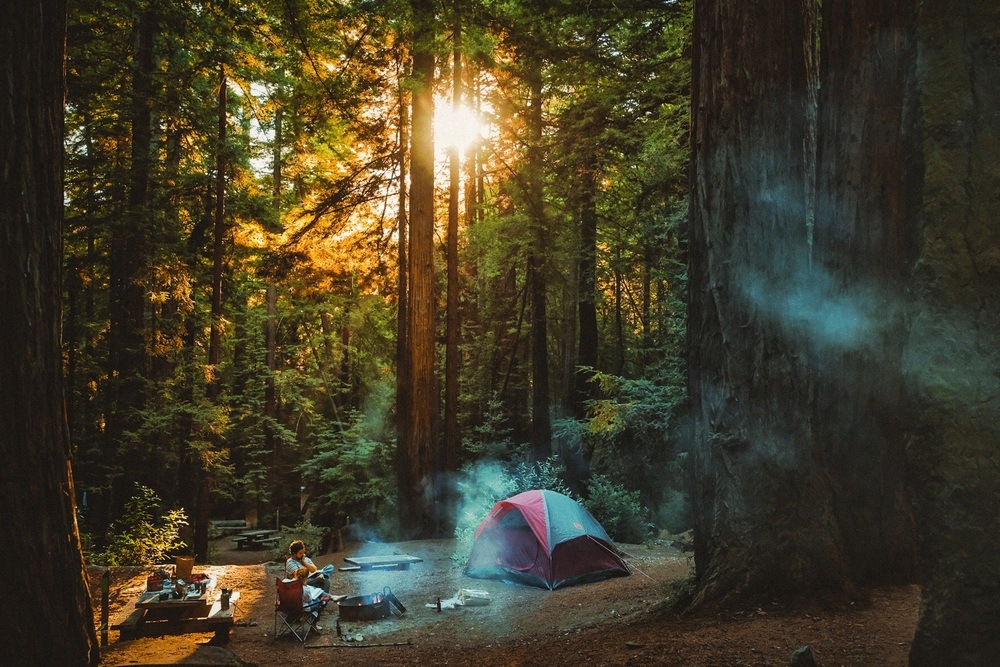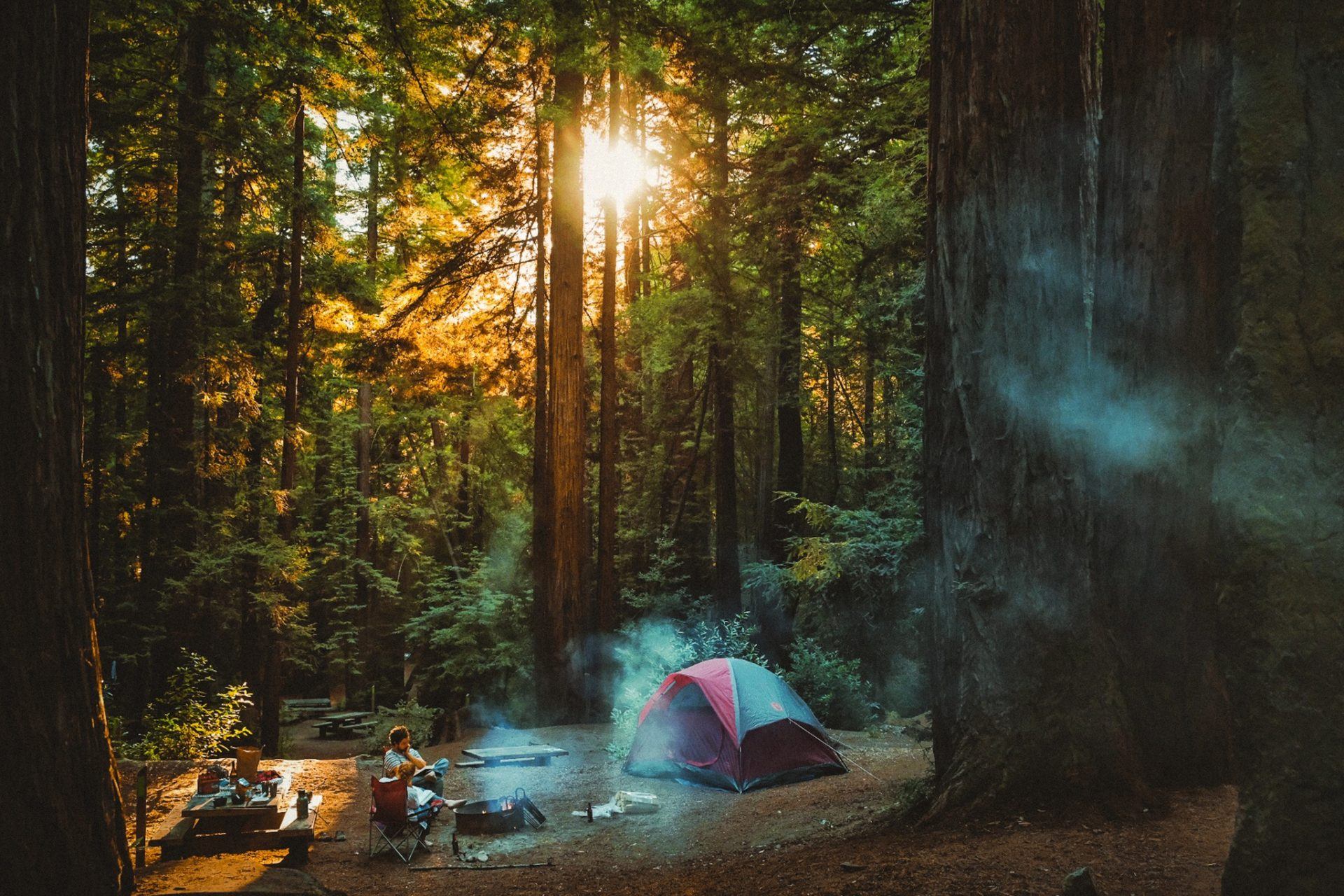 After your trip to Big Sur, make sure to swing by Carmel-by-the-sea if you haven't yet. I LOVE Point Lobos State Park, the Mission and a 17-mile drive. This fairy book town has all the fun old-world magic you just don't expect to see in California.
To really make this a proper Hwy 1 road trip, swing by Santa Cruz on your way back North. Also check out Shark Fin Cove in Davenport (it's a rock that looks exactly like a shark fin!!) and grab dinner in Half Moon Bay (they have beautiful yellow wild mustard around March, it covers fields and is so pretty!)
I always love road trips down to Big Sur and just around Northern California and Bay Area in general. So many fantastic hiking trails to explore and wildflower gems to stumble upon. I hope this post helps you plan a trip to Big Sur's Calla Lily Valley!
If you have any questions about timing the Calla Lily bloom time right, drop a comment below or DM me on Instagram @thewhimsysoul and I'll try and help! If you have additional tips to add, please leave a comment so everyone can see. Happy adventures!