As a body positive advocate, I chat a lot about the outside of our bodies… you know, how to feel confident in certain clothes and an overall accepting of your outwardly self. But self-care and body love aren't all about how you look in a swimsuit during your Hawaii vacay. It starts on the inside and is especially important to pay attention to when you are a frequent traveler.
I love to eat. Unique local cuisine, sign me up! Especially if there is cheese. I also love wine and beer. Happy hours are my jam.  I'm busy, constantly running around from one place to the next. It's not always easy, usually stressful. While I described my life as a travel blogger, I think my lifestyle applies to most women these days.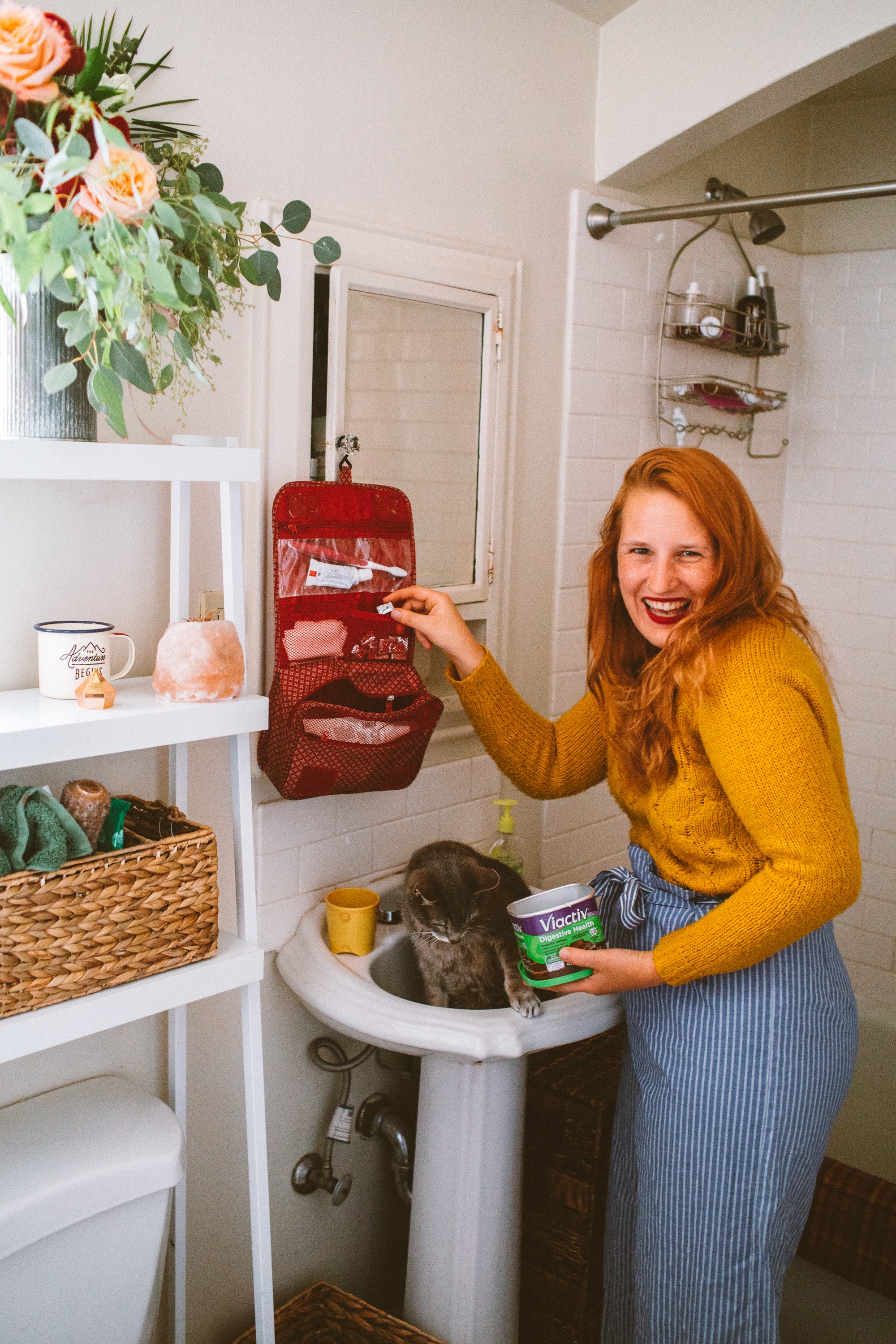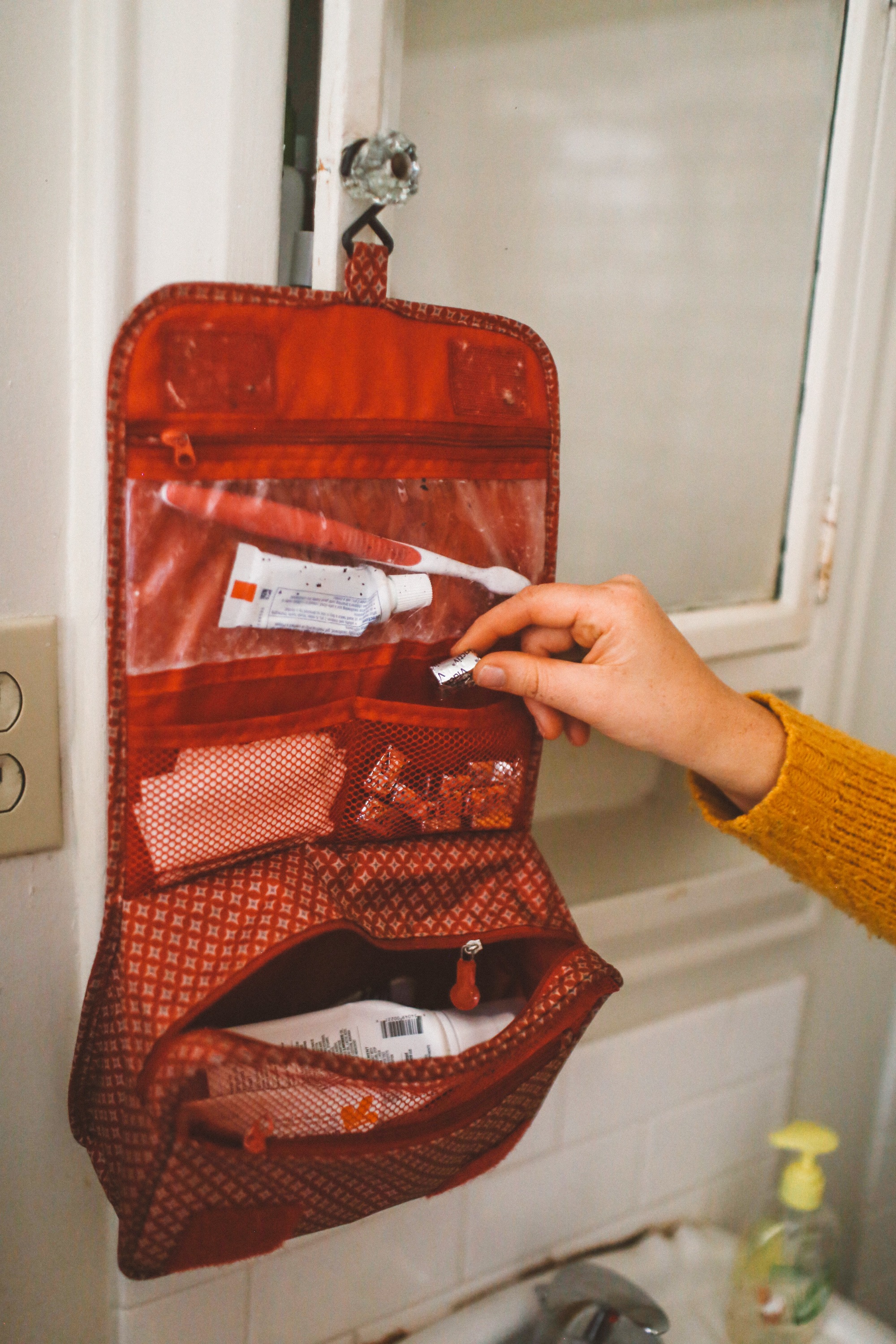 Eating rich (but not always the best) food = check. 
Constantly go go go and hustling = check
Wine, cocktails or beer = check
This lifestyle is fun, for sure, but living it longterm can wreak havoc on your gut. Yes, you read that right! Your gut! A healthy, happy gut makes the world of difference to your body and how you feel in your body, which is why I'm here to share Viactiv Digestive Health with you. As a frequent traveler, it's my go-to probiotic-derived supplement that I pack along every trip.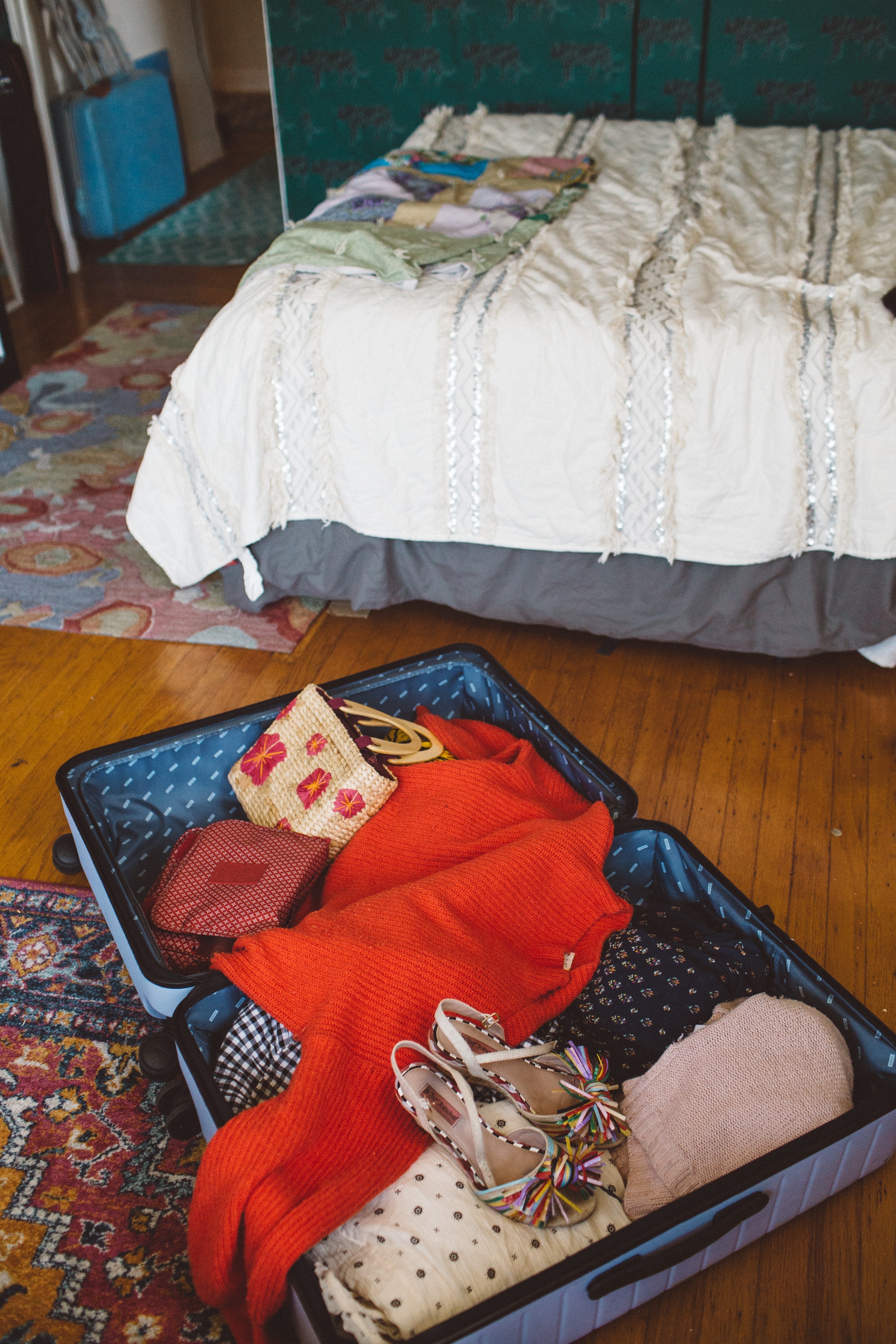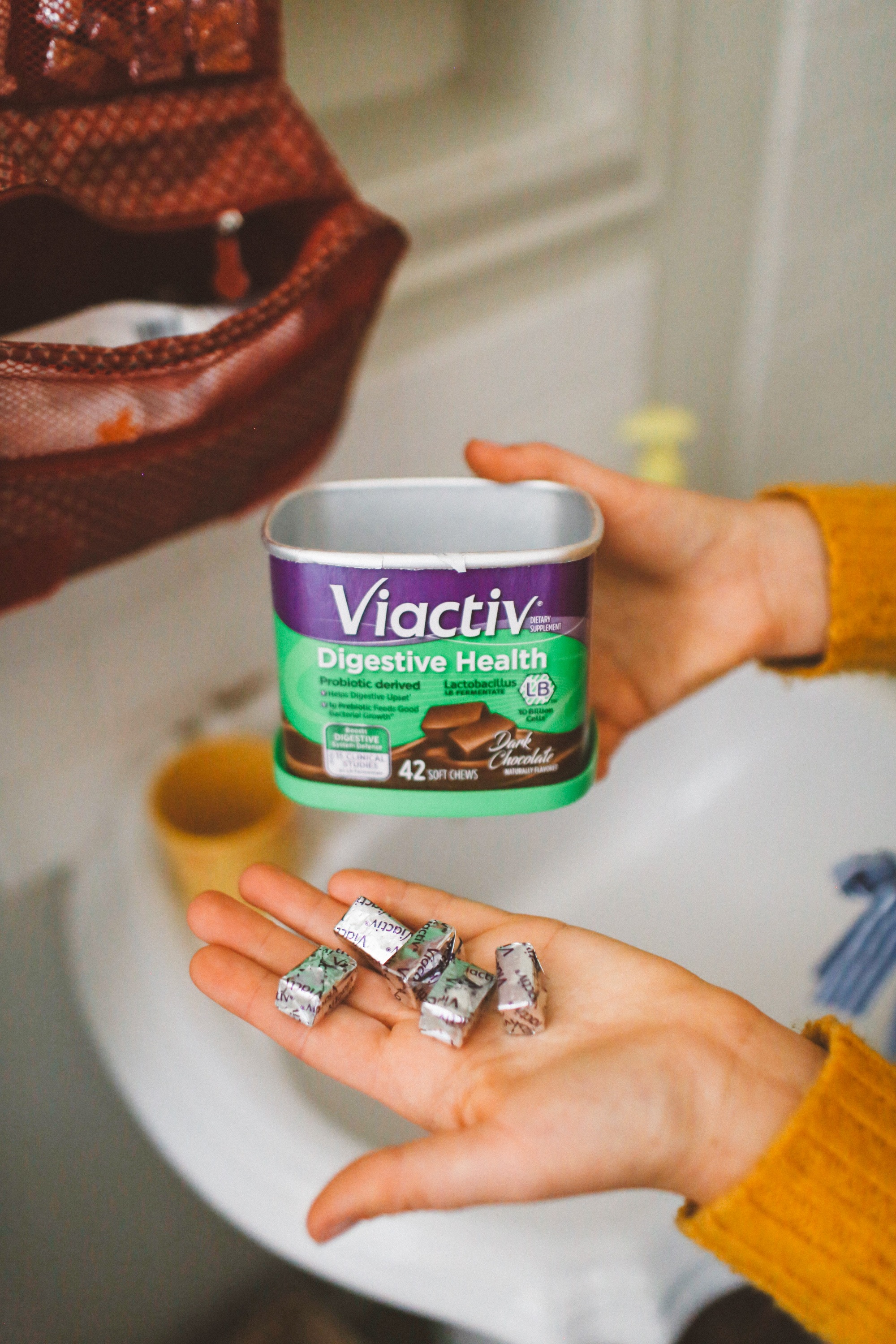 Something I quickly figured out after traveling a lot is that just because I'm not home, that doesn't mean I can be neglecting my self-care.  I'm still iron deficient even if I'm in Palm Springs and I still have allergies even if I'm in New Orleans. I pack a daily vitamin and nasal spray on trips just like I pack Viactiv Digestive Health chews. They're individually wrapped, so they're perfect for tucking in your toiletry bag without worrying about live probiotics. Best part? They taste like chocolate. It's the dream gut health product for anyone who is constantly on the go!
I find that when I have a happy gut, I'm less bloated and feel better all around. Viactiv Digestive Health aides in reducing digestive upset, something that happens at least once on a trip for me due to food, stress, fatigue, or all of the above. Taking a chew daily helps build up healthy, diverse gut bacteria which means you'll have more comfortable days than days feeling icky. Which is the last thing you want while traveling!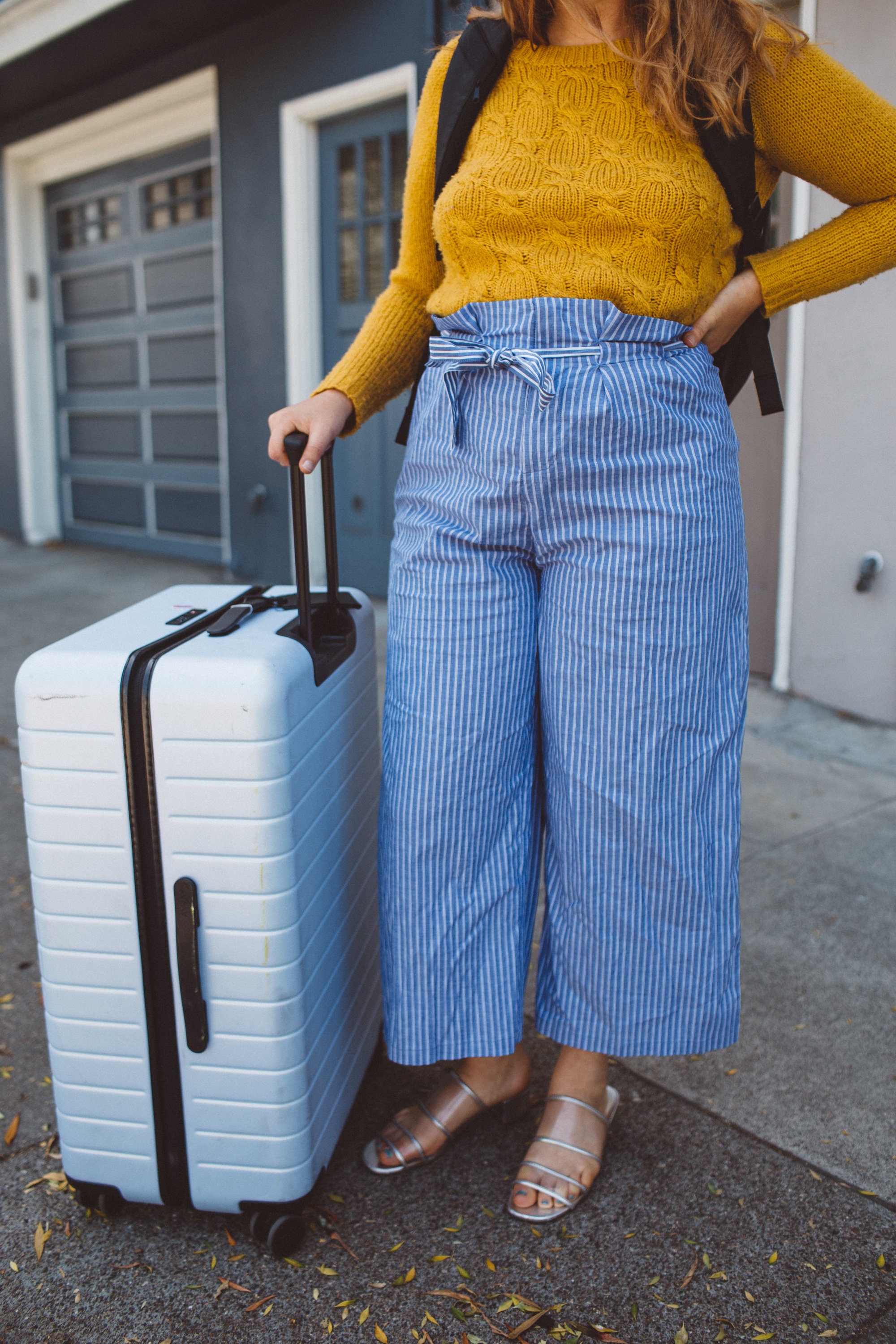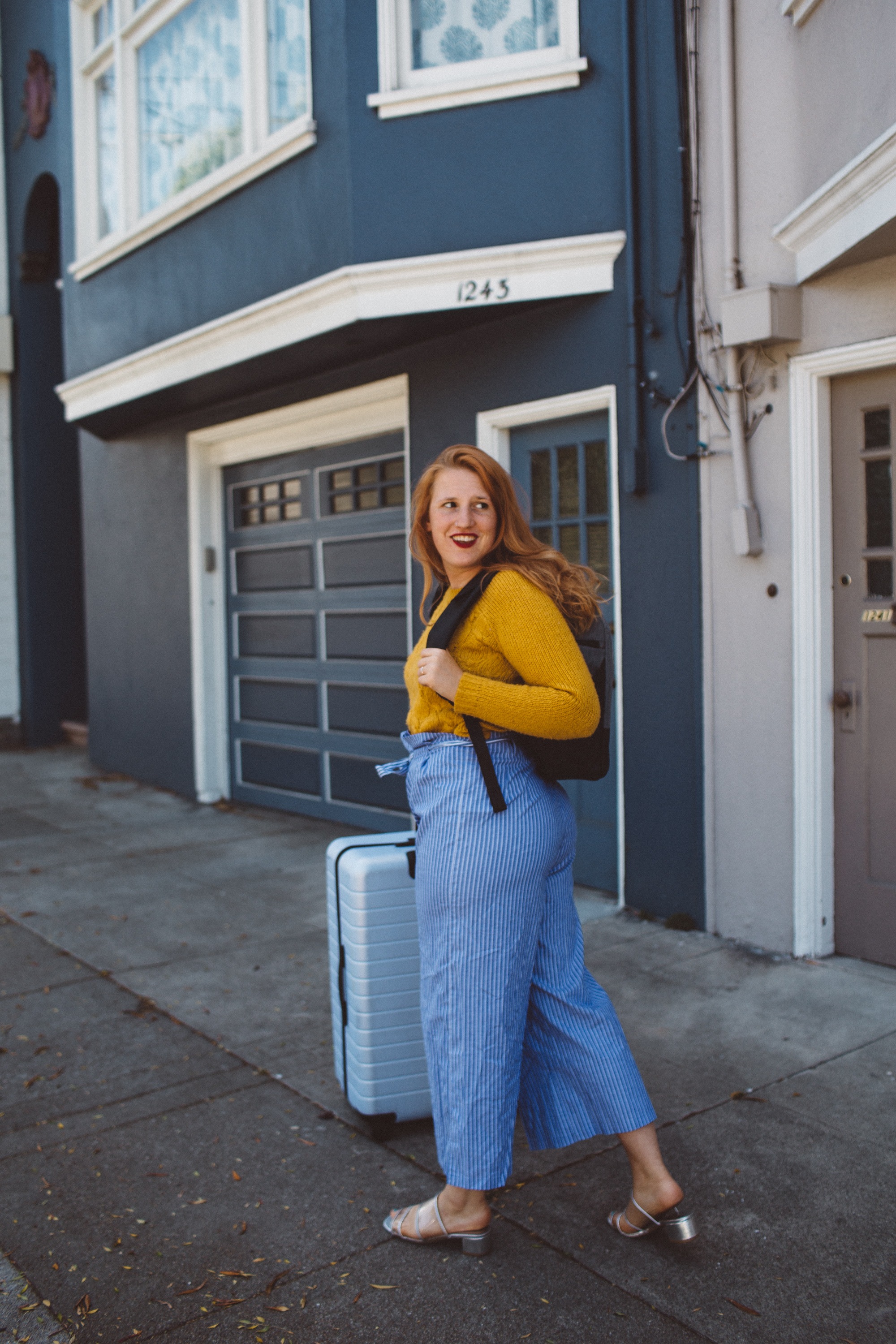 You can order Viactiv Digestive Health on Amazon or at your local Rite Aid. I recommend immediately tucking a handful of chews in your toiletry bag when the product arrives so they're there and ready for you to keep taking daily on your next trip!
Happy Travels!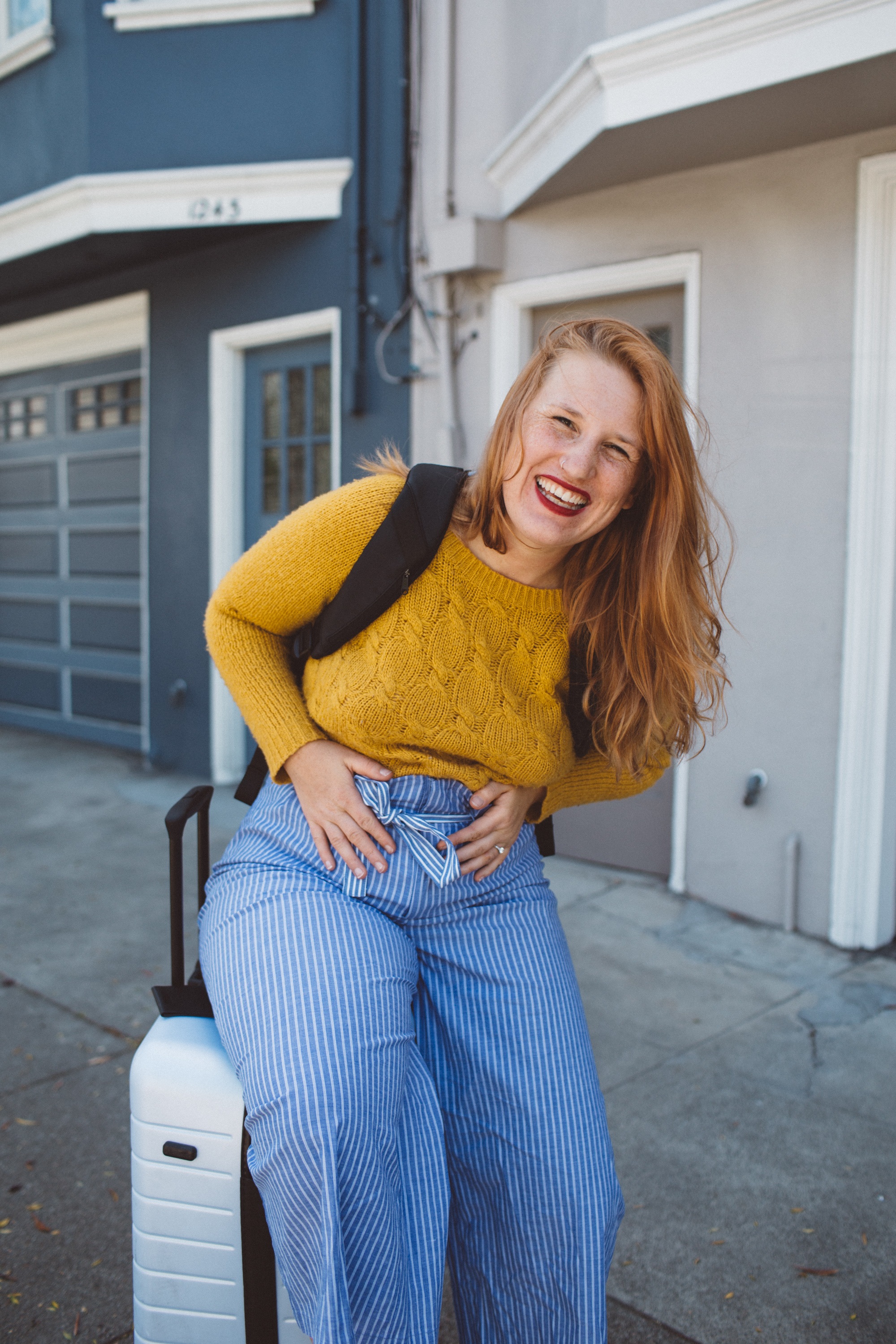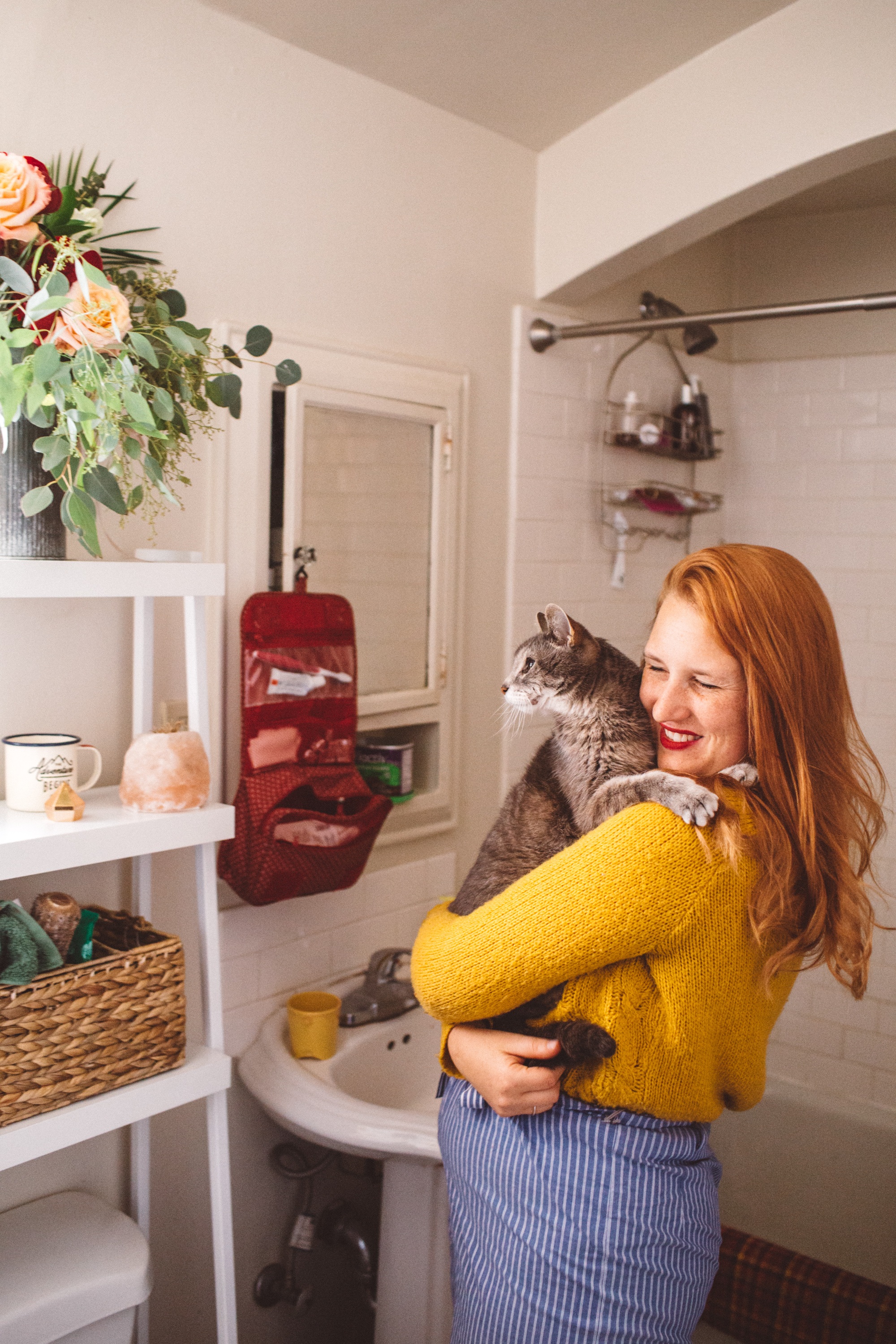 If you're interested, follow Viactiv on Facebook for giveaways and exclusive offers here.