While we've been married for about 5 months, Robin and I have been together for 6.5 years. That's over 1/5 of my life. Crazy, huh? There's this stereotype that once a girl starts dating someone, or gets married, or has a baby, that they faze out of their friend's lives and you never see them again. While I think that's totally not true, I get where this thought process comes from.
Adult friendships are harder to keep. When you are forced to all show up at the same place every day at school, that's built-in friendship time to foster relationships or meet people to start them. I'm sure you've experienced how adult life is hard – I always feel like I'm being pulled in 1000 different directions. It's just simply harder to meet new friends, and harder to keep those relationships going.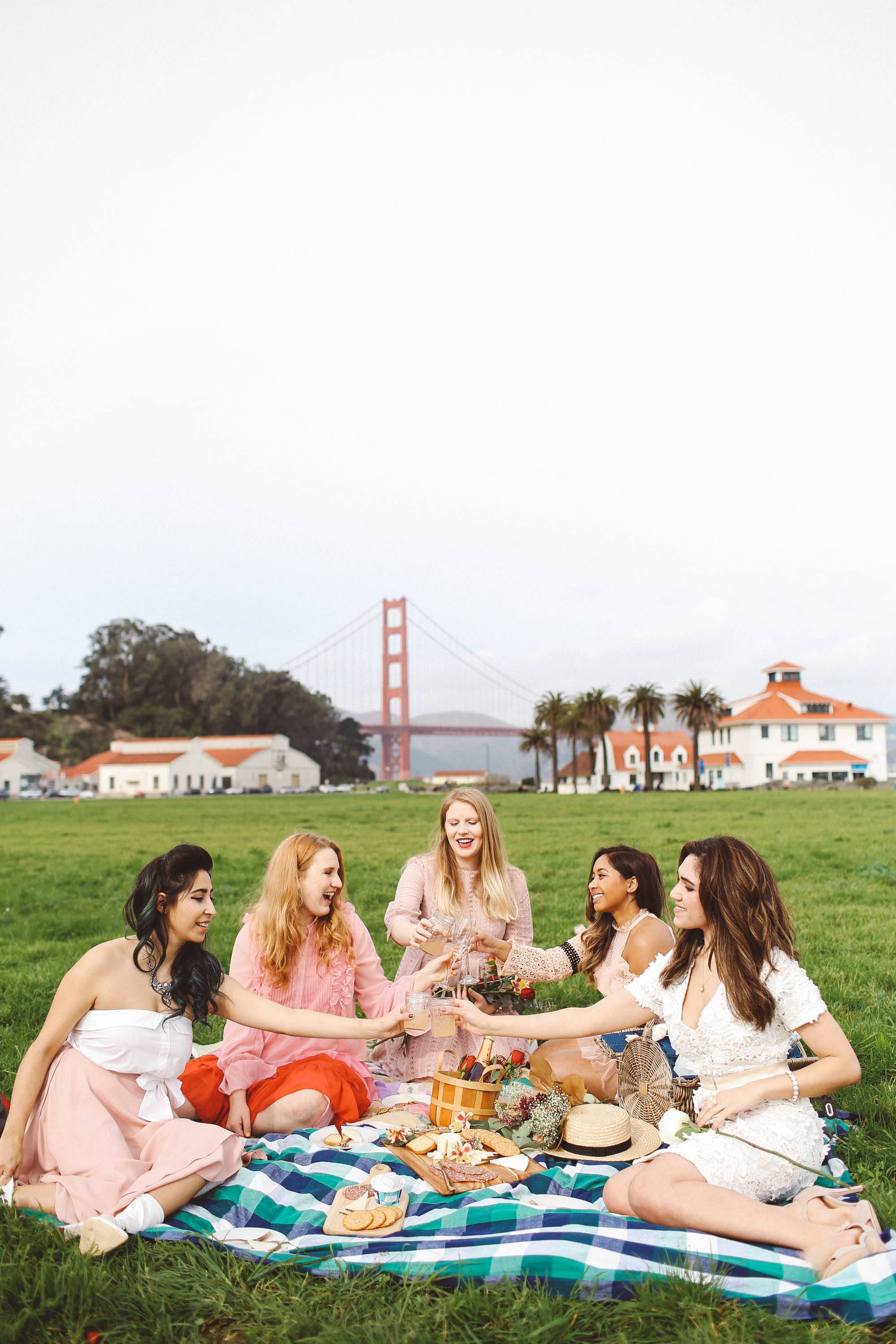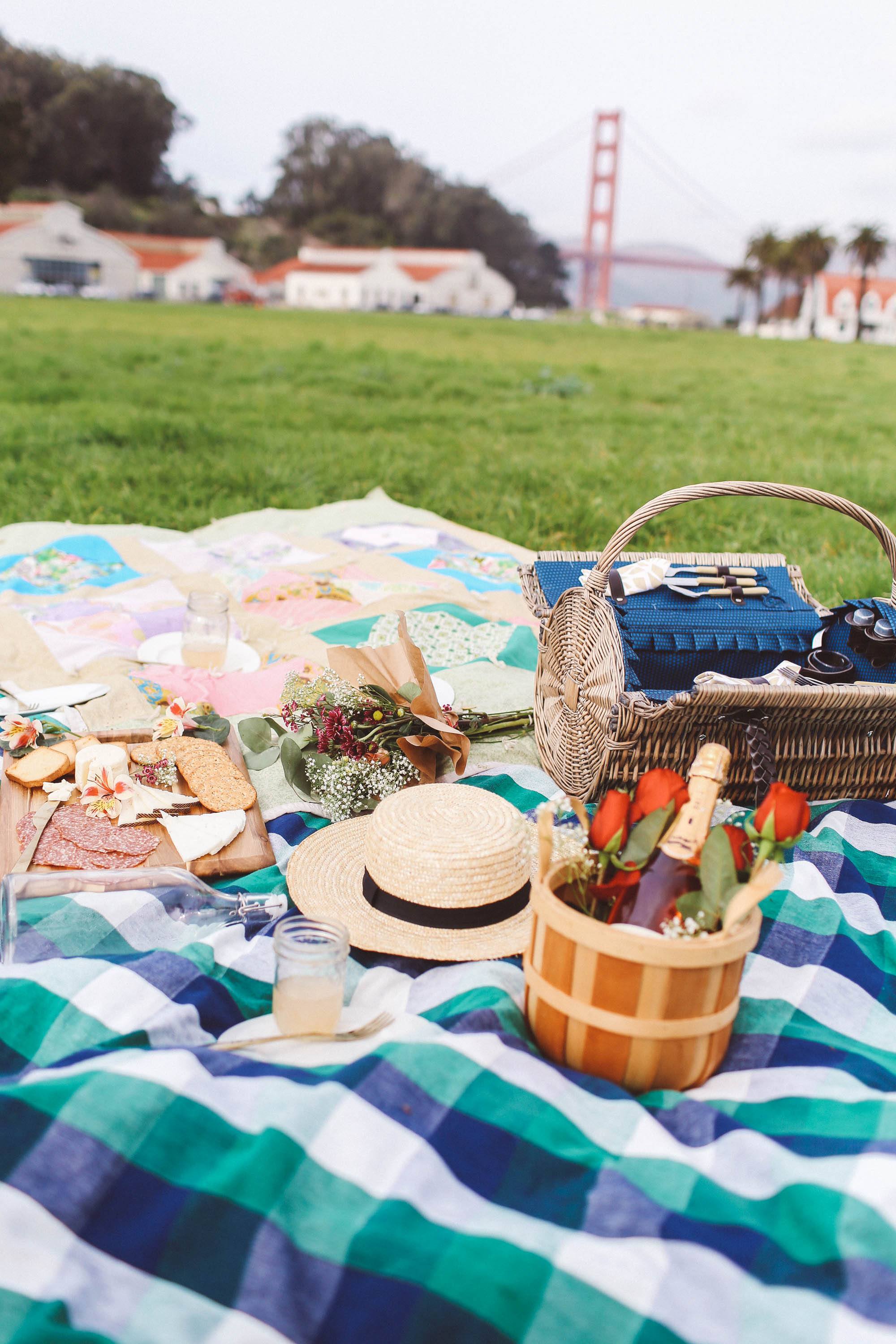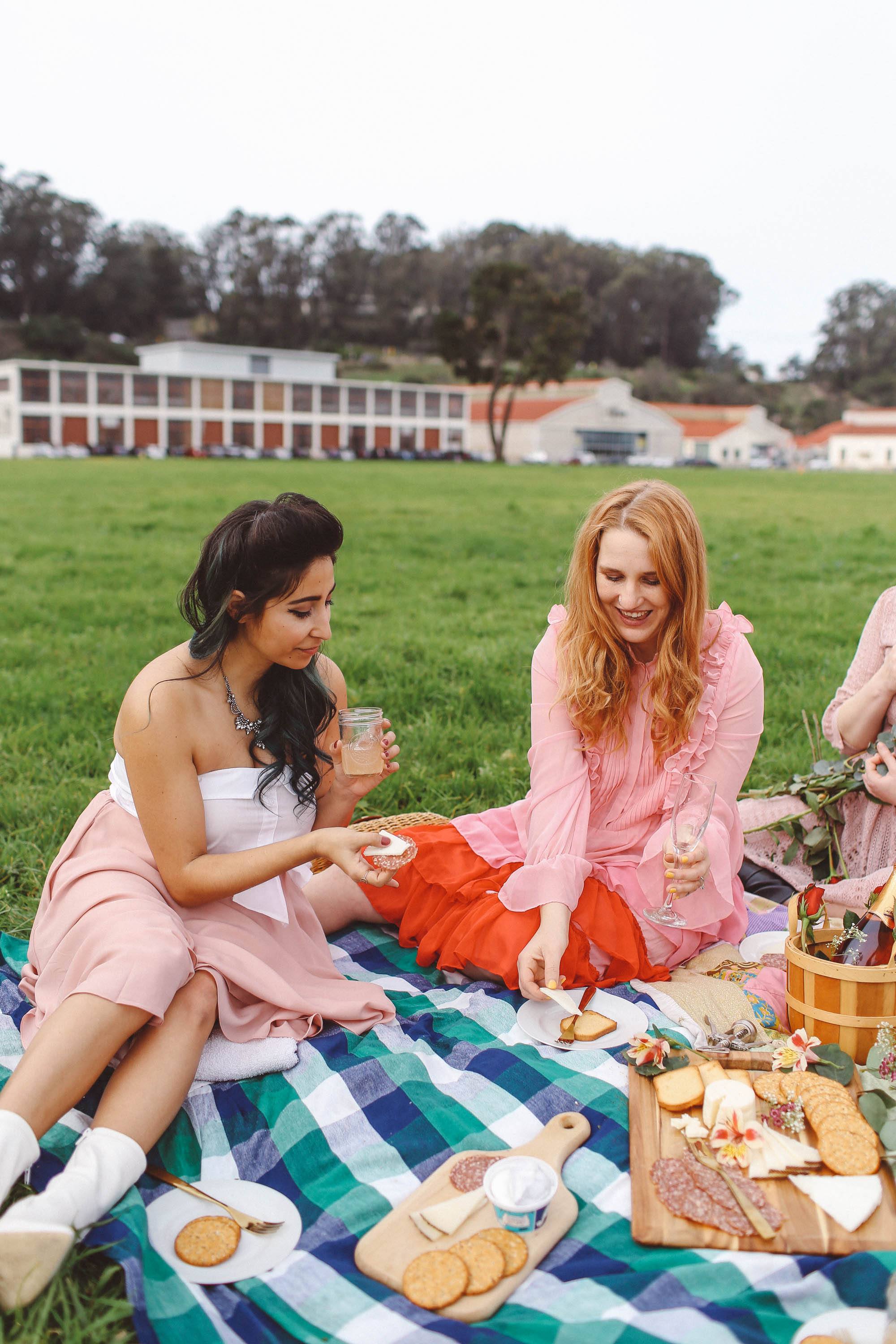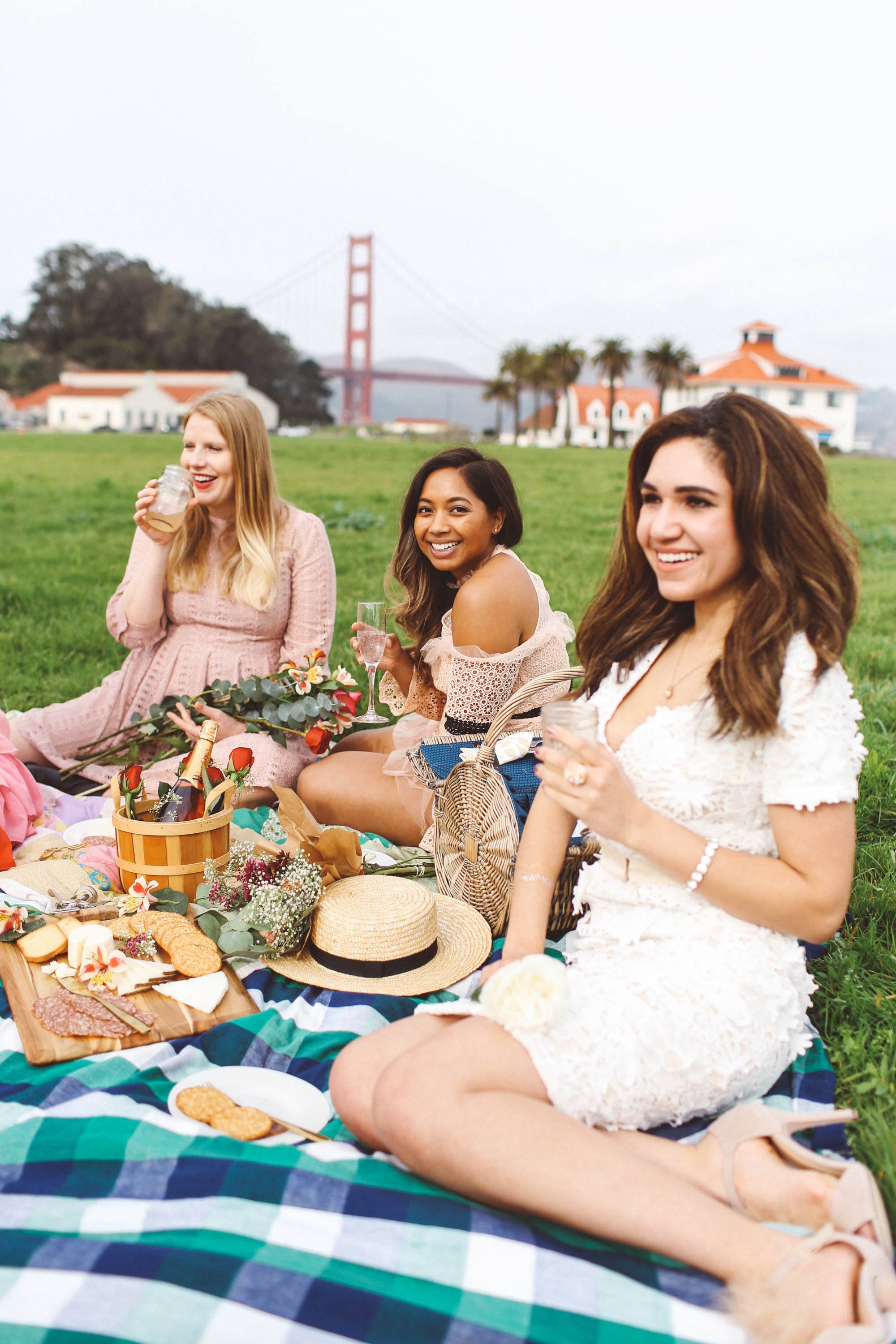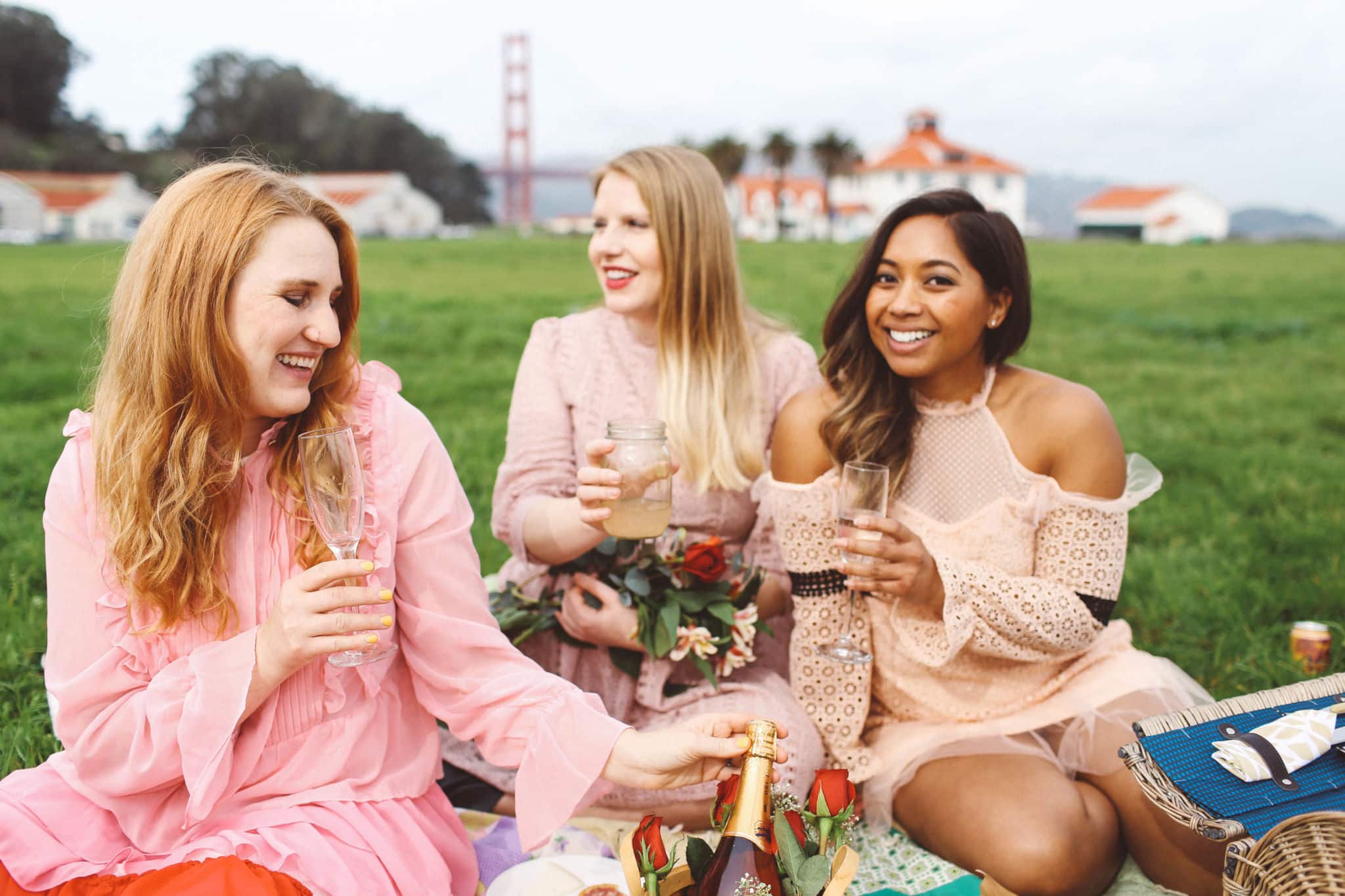 With that in mind, I'm incredibly thankful for these ladies here. Robin and I moved to San Francisco 3 years ago and were didn't know ANYONE (minus his aunt.) Fast forward and I now have a supportive, diverse, beautiful, strong tribe of women I get to call friends. I love how when we have busy months, like in December for the holidays, we can spend weeks without seeing each other, but pick up where we left off no problem.
When life is busy, I've learned that it's really important to make time for friends. We started throwing a Galentine's Day get together 2 years ago to celebrate our friendship and we're still going strong on year three. I really hope we can be old ladies and still do this. (Year One, Year Two). This year, we met at Crissy Field here in San Francisco for a little picnic on the grass. My mom got me this beautiful picnic basket for Christmas (thanks, mom!) and I was dying to take it for a spin. It was really nice to take some time to do something special just for us. I love grabbing brunch or drinks, but I also really love doing something whimsical and just because.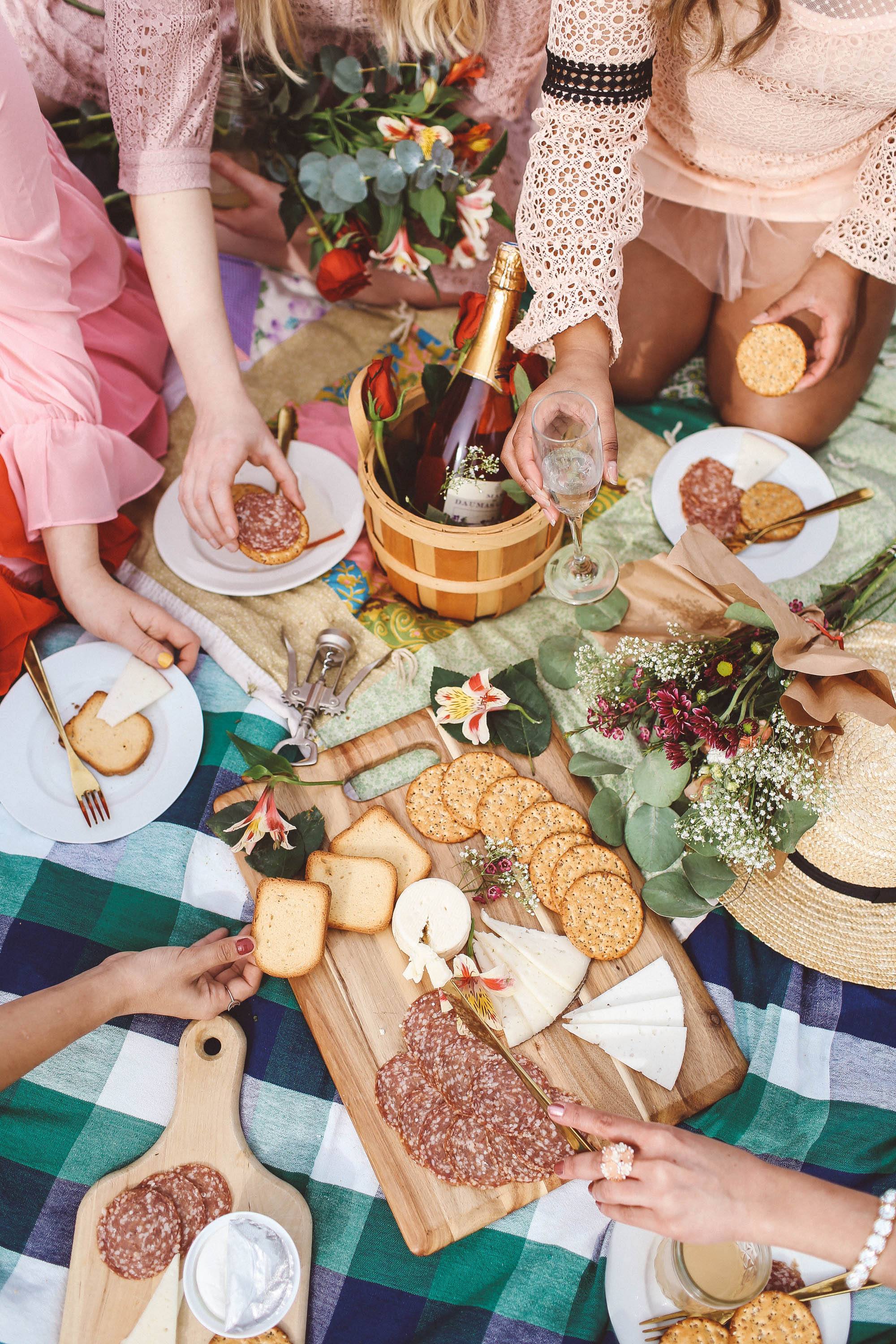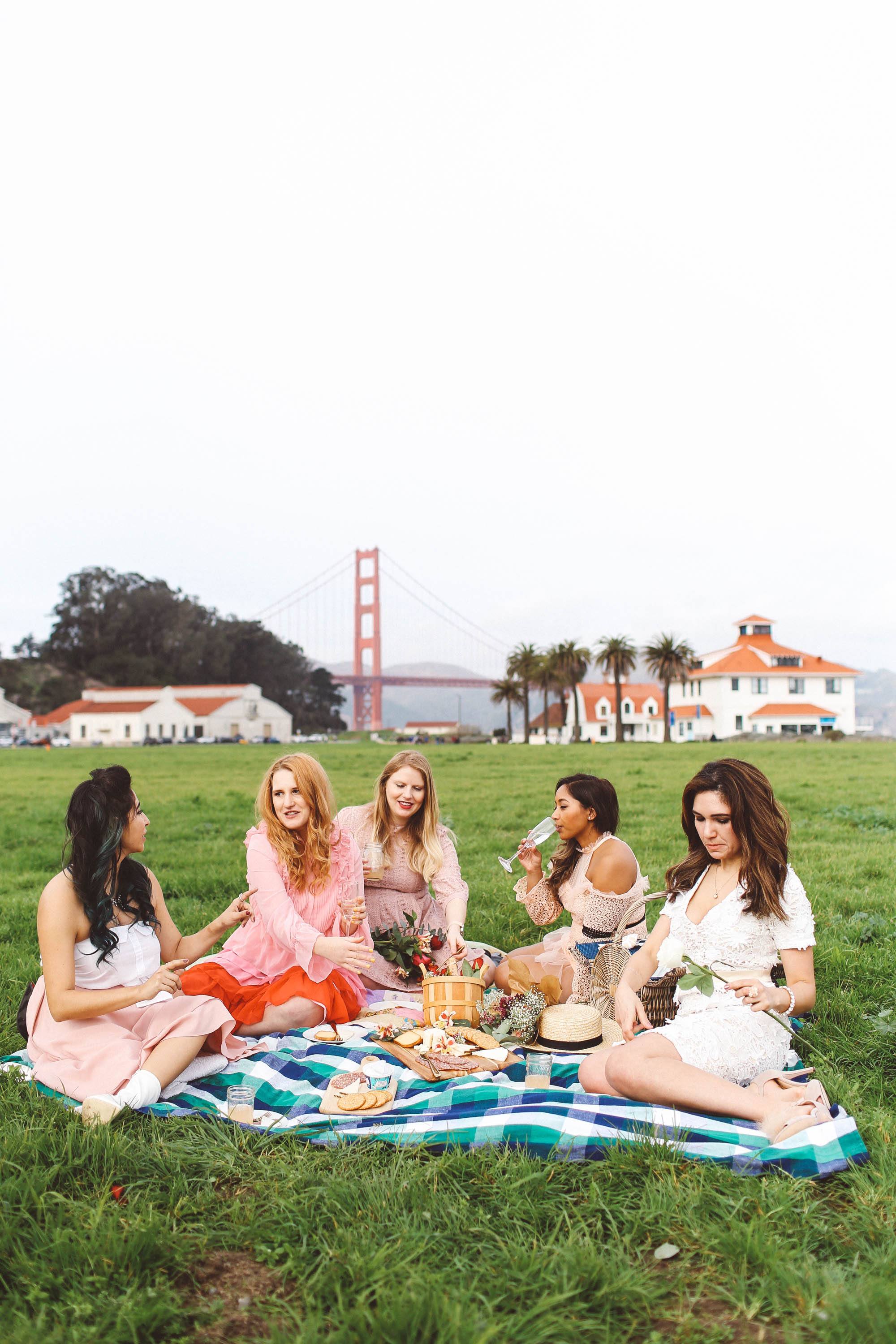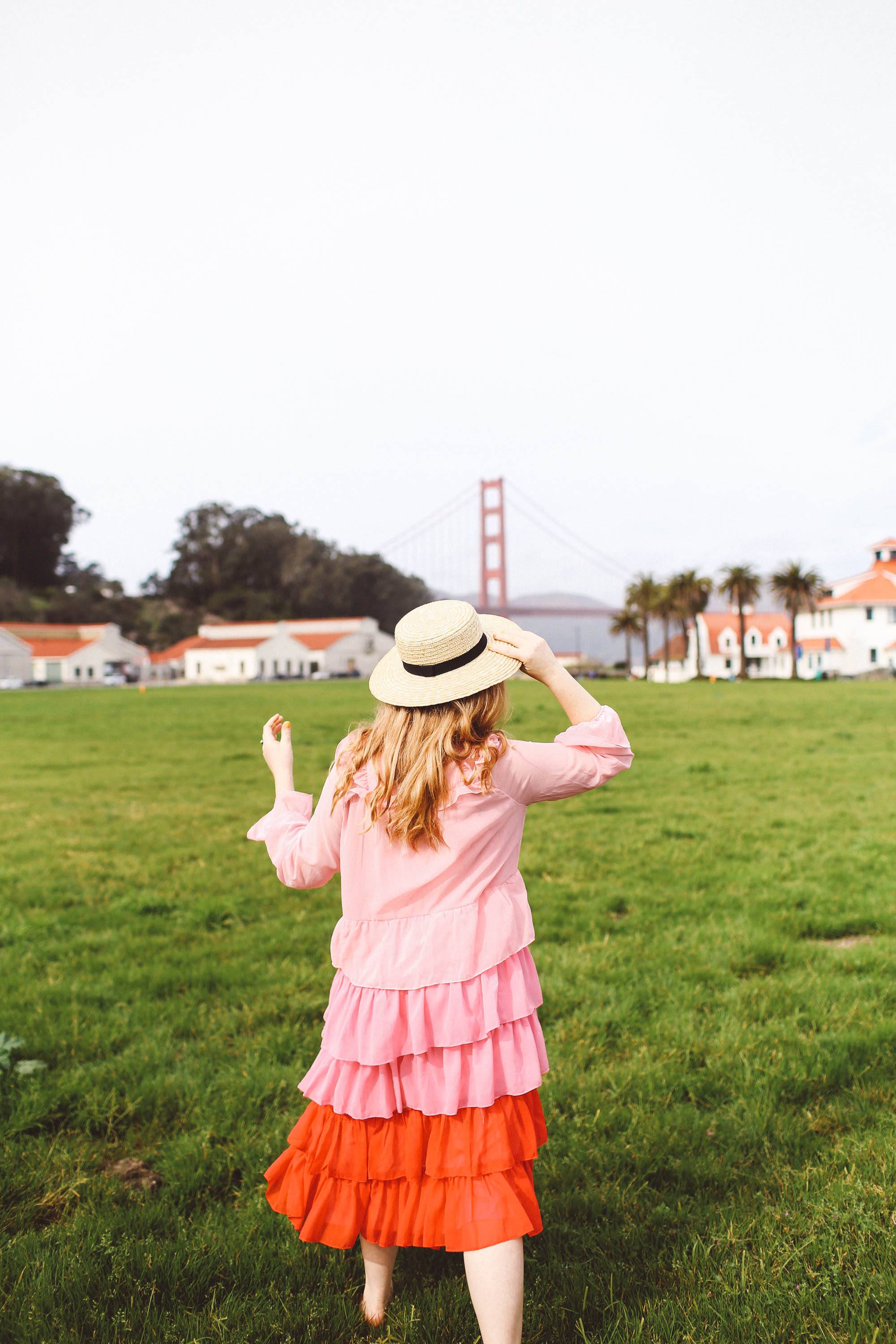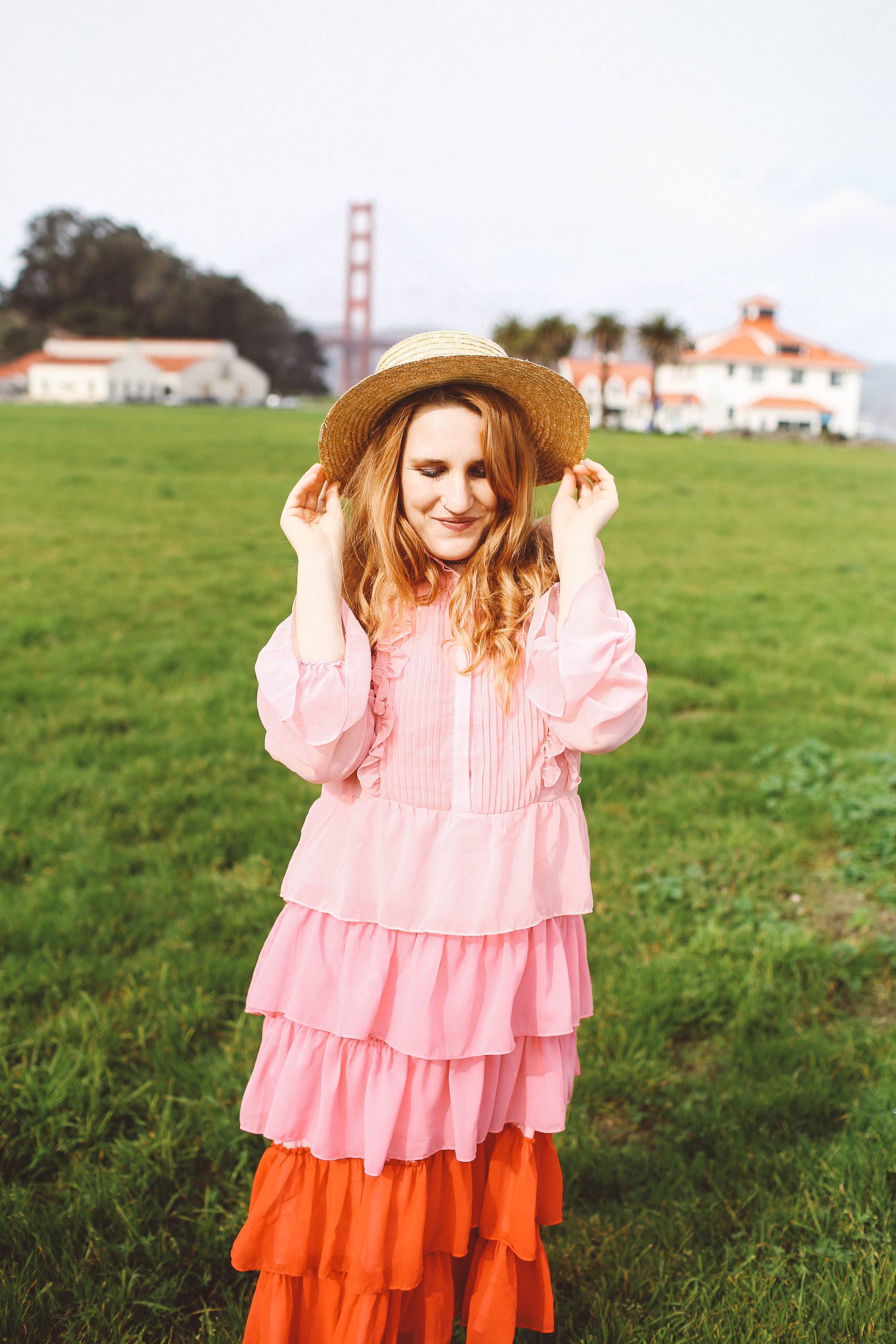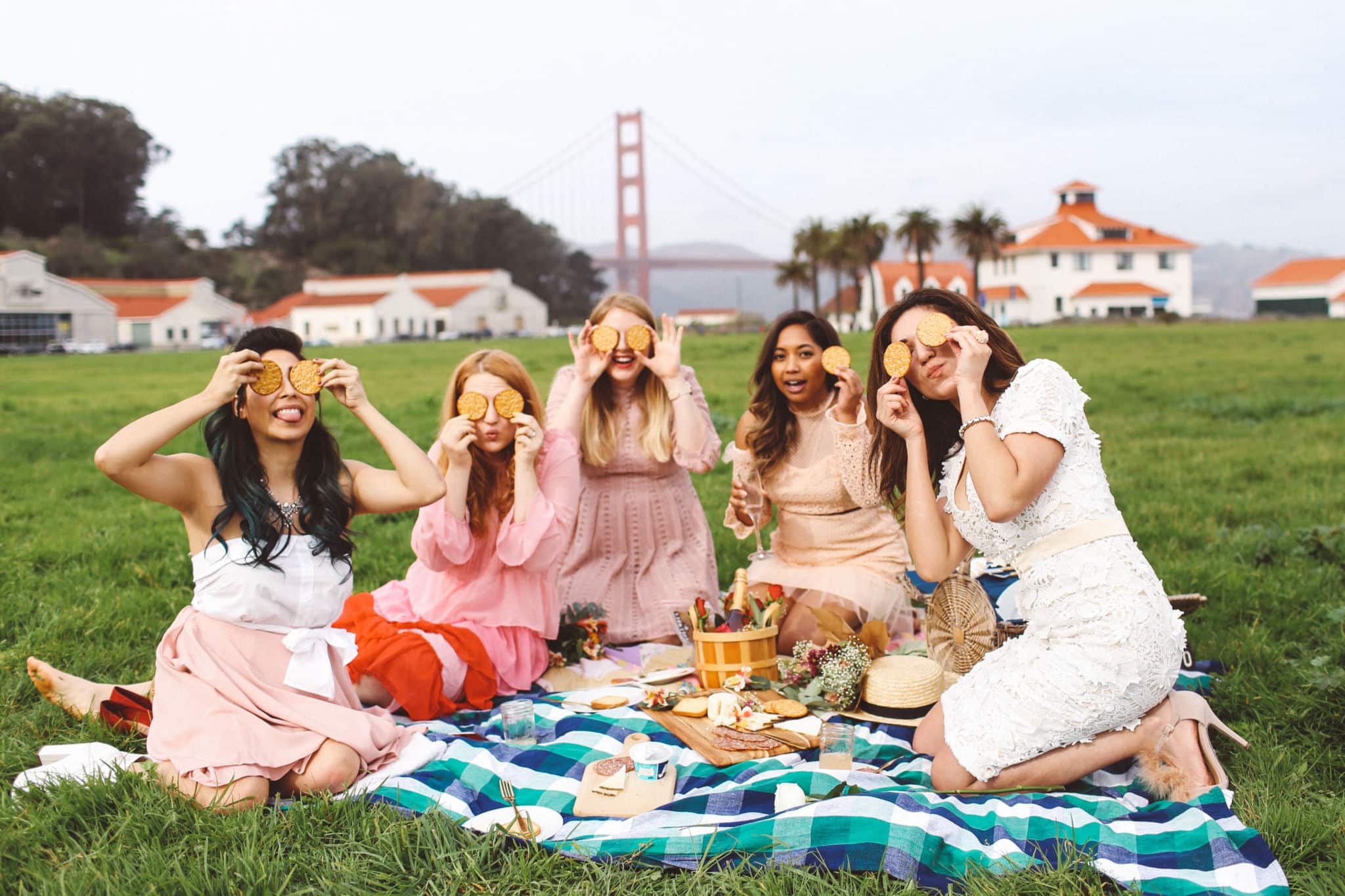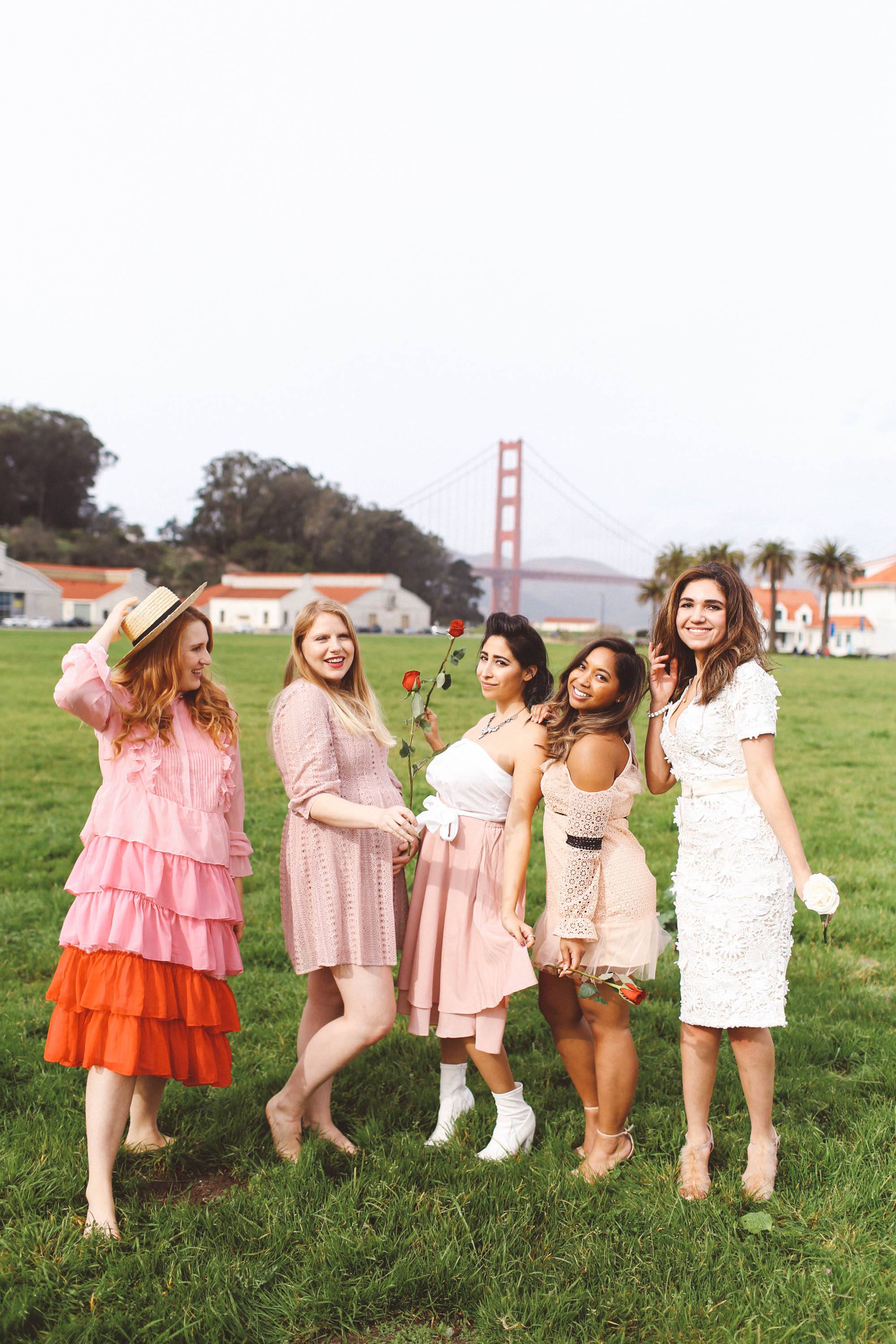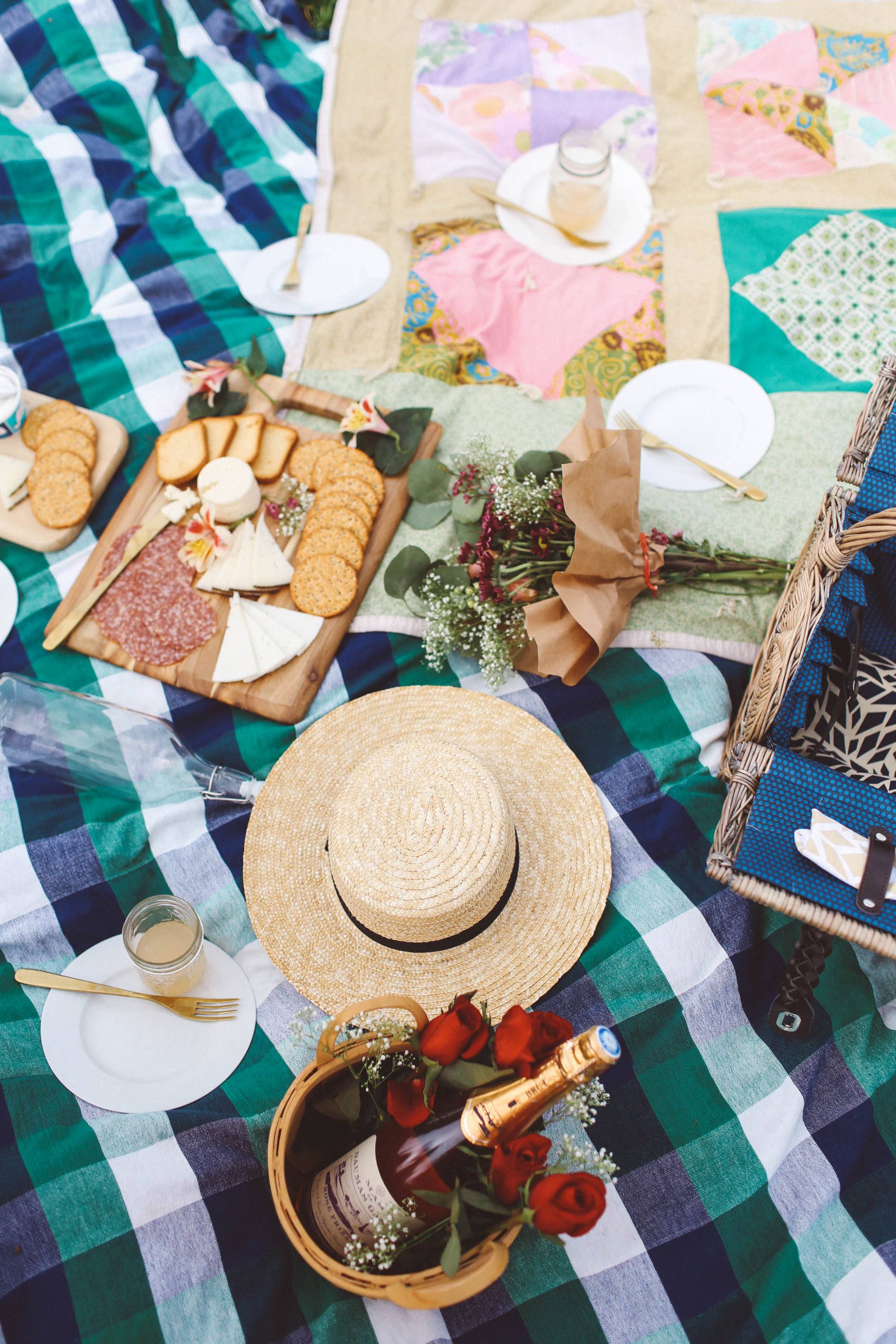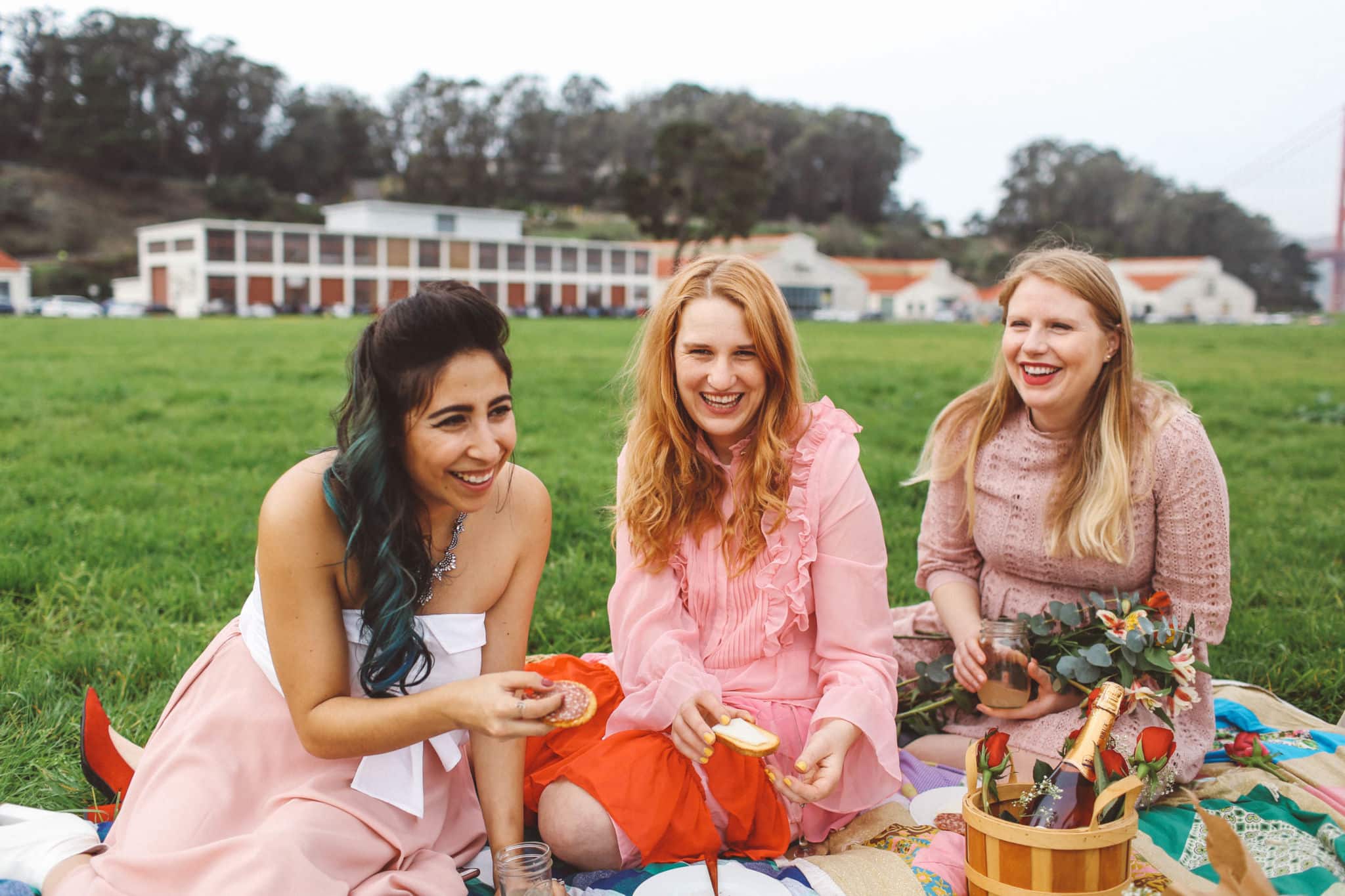 This year, I challenge you to throw your own Galentine's Day party with your friends! Invite who's special to you and do something unique. We're all busy and tired and adulting, but make sure to take a little time to celebrate the women you love.