I think I have a crush on the Golden Gate Bridge. I've turned a corner or gone over a hill in San Francisco hundreds of times and each time I get a glimpse of the bridge, I swoon. She's a beauty!
I think my favorite place to catch the sunset is from the Marin Headlands because you get treated to a stunning view of the whole Bay Area. There are a lot of viewpoints and short trails here. My favorite hidden gem is Hawk Hill. I love it because there's no tourists up here (they all go to the lower viewpoint at the battery!) and you get treated to probably one of the best views in all of California.
Shop my outfit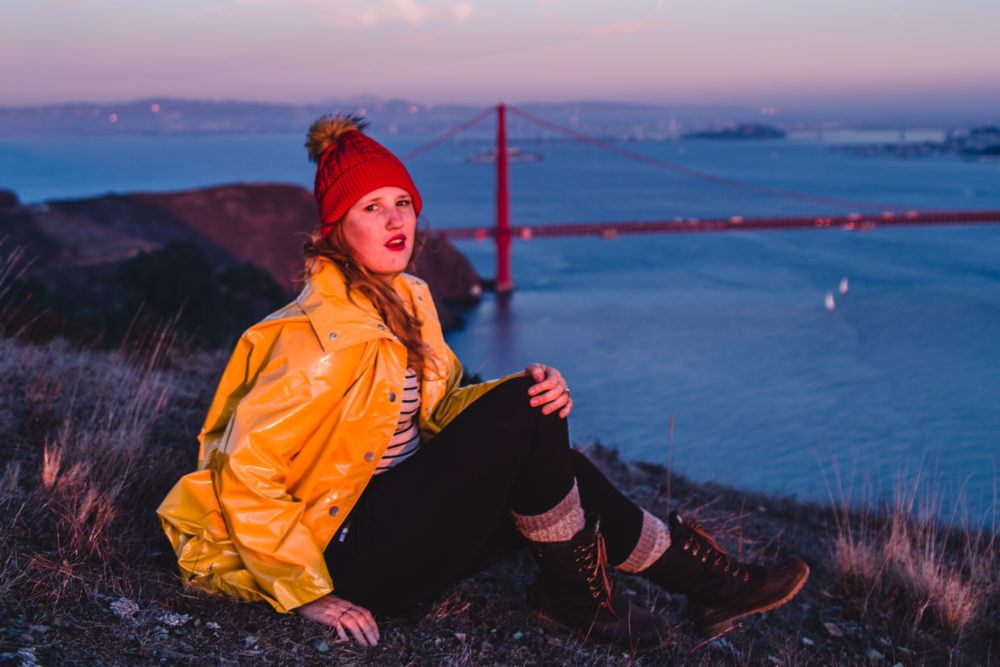 Obviously, on a foggy evening, you won't be able to see anything so it's not worth coming to the headlands to see the bay if Karl the Fog is out in full force. But on a clear evening, you can see East Bay and the Farallon Islands, all in one go from Hawk Hill. It's pretty stunning.
A couple of weeks ago, Robin and I saw that is was going to be a great sunset so we jumped in the car and made a beeline to Hawk Hill for a walk. I had to break in my new Kamik Boots! (I'm wearing the Sienna2 in black.) We've been to Hawk Hill before and while it's not a long trail (maybe just 100 feet from the road) it's a bit steep so I knew I needed sturdy shoes. Robin wore flip flops, which I do NOT recommend doing!
Shop my favorite boot styles

This evening was extra fun because the west side of the city (where we live) was totally covered in fog and it was really fun and pretty to watch it creep along the city. Usually we're inside the fog and it's just all a wall of white!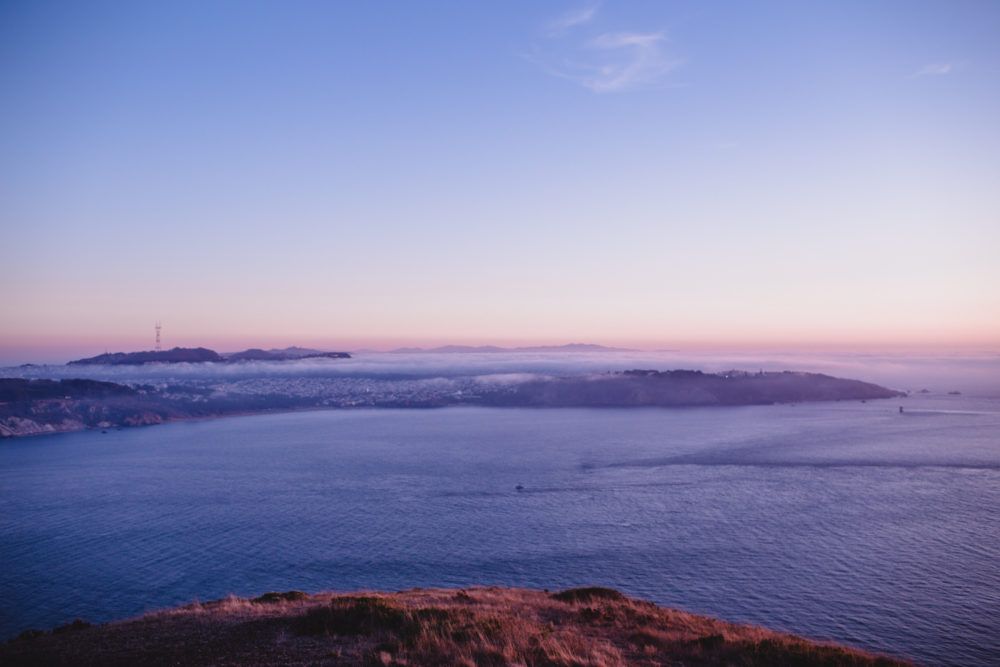 Finding Hawk Hill isn't hard but it is a bit confusing. Here's how you find this spot (with a couple of photos below to reference!)
Drive over the Golden Gate Bridge
Take the Alexander Ave exit and take the second left.
Go through the tunnel and follow the signs for the headlands (it's probably where all the cars will be driving)
Drive up the hill & at the roundabout, take the RIGHT further up the hill (not the left towards the bridge)
Keep driving until you can drive any further. There will be a parking lot here and where you should park your car
Walk down the road and look for a path to your left that leads to a little hill. That's Hawk Hill!
The Marin Headlands are part of the Golden Gate National Recreation Area. The Golden Gate National Parks area aren't like normal national parks (as in, there is no fee to enter or guarded gates) but instead protected land. Because of that, you can come for sunrise or stay as long as you want in this area without issue, just remember to be nice, don't liter, stay on the marked paths, and all that jazz.
Again, getting to Hawk Hill isn't really much of a hike at all, the trail is short but the first part down is really steep. Take your time getting down it!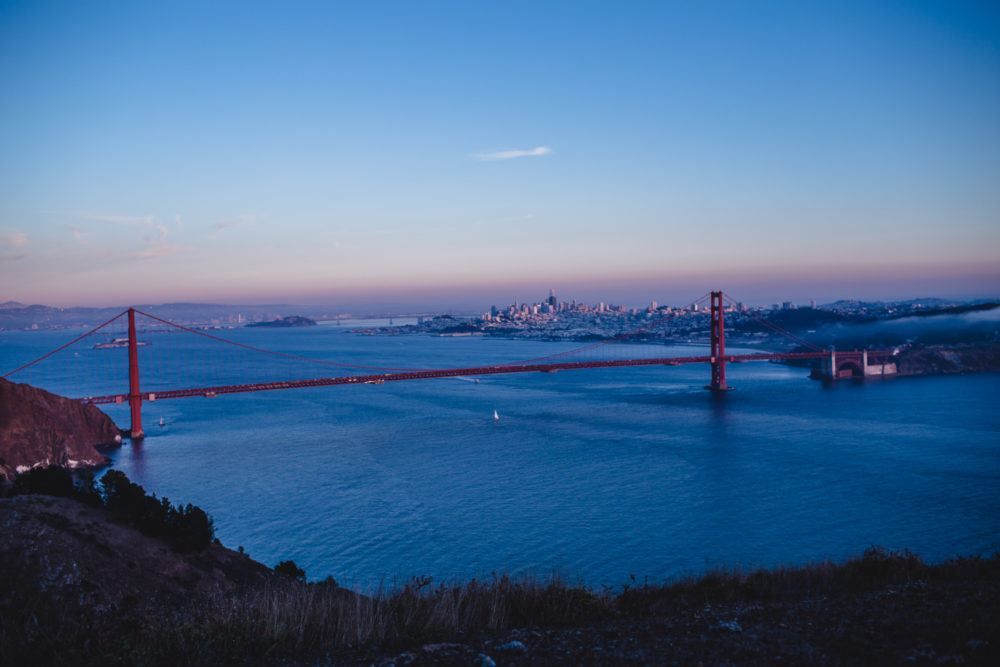 If you love the headlands, I recommend also checking out Kirby Cove. It's this beautiful beach and campground area that has another great view of the bridge. It's down below while Hawk Hill is up! Read all my directions on how to access the cove here.
I think that evening was one of our last Indian Summer sunsets. San Francisco's summer is in Mid September – Mid November. After a foggy, cold summer we get treated ot clear skies, warm temps and killer sunsets each evening. Soon, it'll start raining and our winter will set in. But I'm sure glad we visited Hawk Hill before all the wet comes our way! Stay adventurous friends.
>> Got a question about Hawk Hill that you need answered quickly? DM me on Instagram @thewhimsysoul and I'll be happy to help!