Pumpkins patches, changing leaves, cute sweaters… Autumn is made for Instagram, don't you think?
If you're anything like me, you're out living your best life during fall, drinking pumpkin spice lattes (or eating pumpkin spice things), visiting pumpkin patches, crunching leaves under your boots… You love fall.
But you hate the pressure of coming up with perfect fall Instagram captions. Social media captions are important for growing a following & engaging your followers.
So, I rounded up 70+ genius fall instagram captions FOR you. They're so good, you'll want to use every single one this season.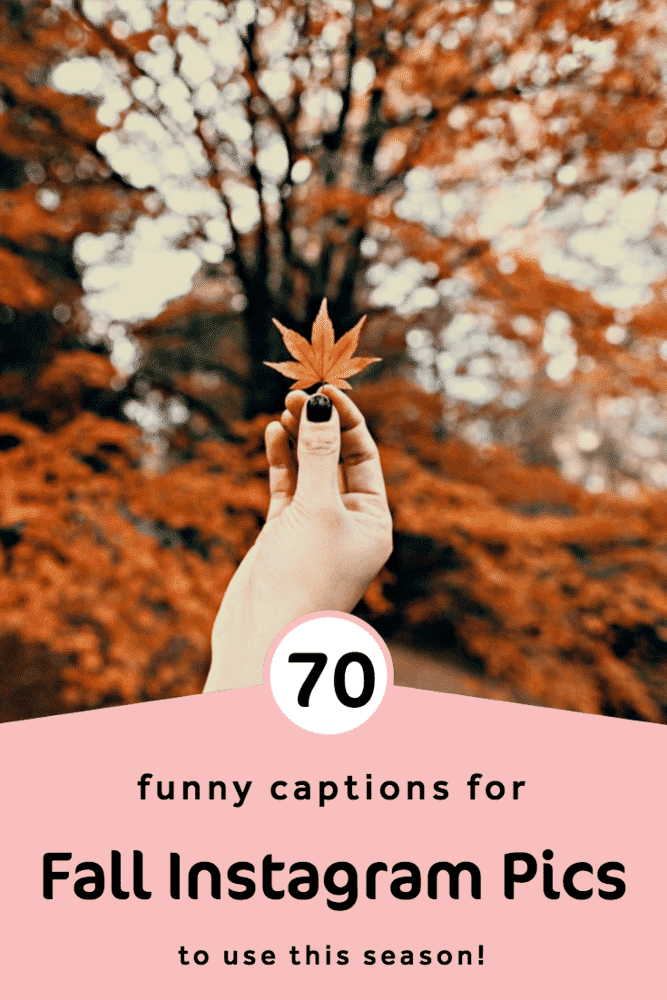 70+ Fall Instagram Captions
I grew up in Wisconsin but now I live in San Francisco, which if you're not familiar, basically never has seasons. I always miss the chilly air, sweater weather, the changing of the leaves and the hygge vibe that fall brings.
So, I always fill my apartment with scented candles (getting lit on smells!), eat apple pie, hunt fall foliage in places like Yosemite or Utah for autumn, and live viciously through other people's fall photos.
There's just something about the season – no matter where you are… there's a certain magic in the air. I think Lorelai Gilmore sums it up well, "It's just my favorite time of year. The whole world changes color." Everything from how autumn moon lights the sky is pure magic ✨
Whether you're looking for a caption for fun or you need good captions to grow your following, use this list of fall Instagram captions ( I won't tell anyone that you got them from here!)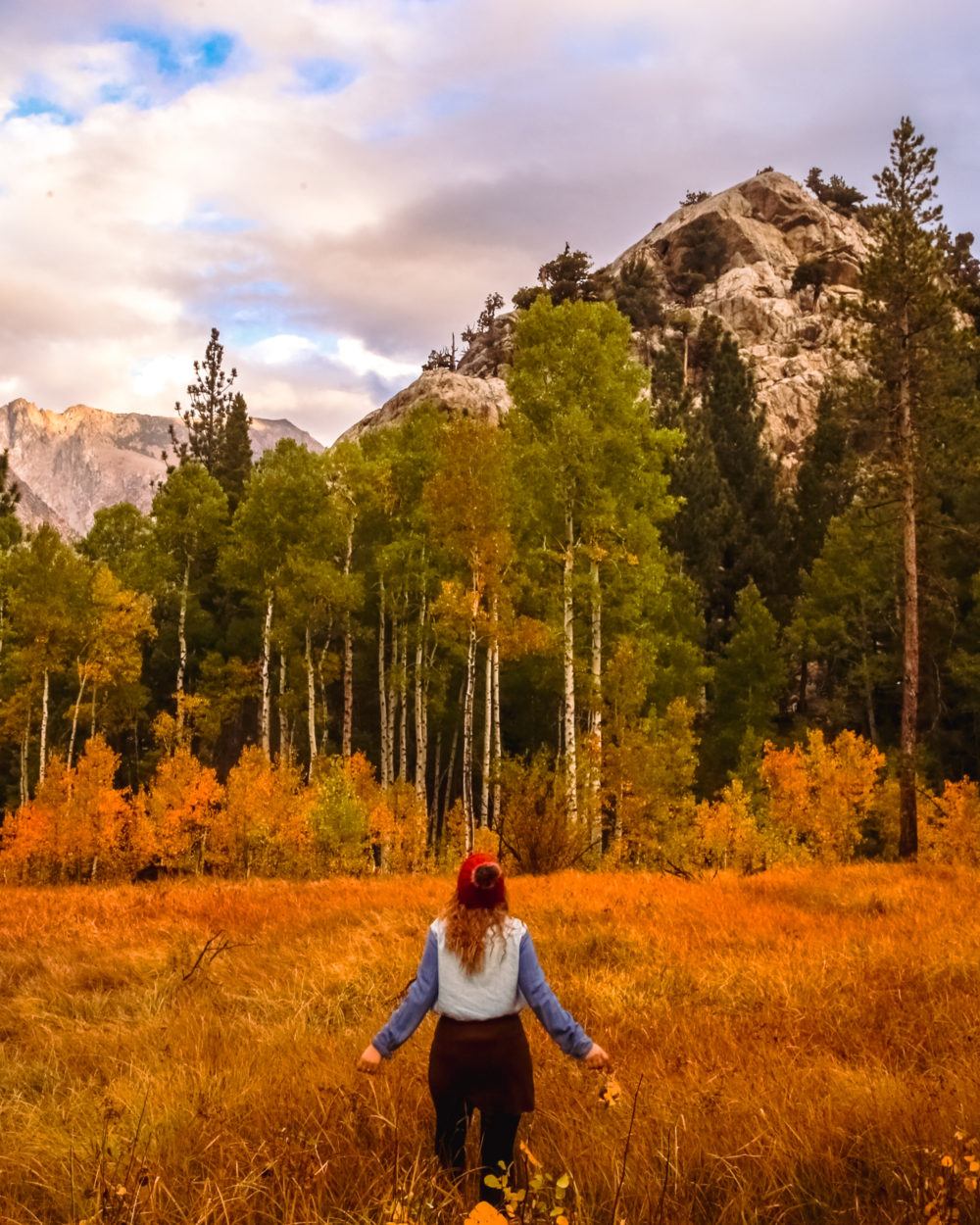 Funny Fall Instagram Captions
I'm spicing things up.
Hay there!
You are unbe-leaf-able.
Can you ?? this fall weather?!
Spice, spice baby.
Hate to be corny, but …
Sorry for what I said when I didn't have my pumpkin spice latte.
What's my blood type? Pumpkin spice.
If you don't like fall, you can leaf me alone.
You're unbe?able.
I love you more than pumpkin pie—and that's saying a lot.
I like you a latte.
I'd like to see you s'more.
Channel the flannel.
Fall, my second favorite "F" word.
An apple a day keeps away anyone if you throw it far enough.
The only thing getting lit this weekend is my pumpkin spice candle.
Wanna spice things up?
Simple Fall Captions
Leaves are falling. Autumn is calling.
My favorite color is October.
I'm the ? of autumn!
Autumn shows us how beautiful it is to let things go.
You are never too old to play in the leaves.
? spice and everything nice.
FALLing in love.
Sweet like pumpkin pie.
Autumn skies and pumpkin pies.
Life is gourd.
Keep calm and scare on.
Hey, pumpkin!
Have a fang-tastic night!
Fall is my excuse for pumpkin everything.
I picked a good apple.
Oh my gourd, I love fall.
This time of year is perfect for starting over.
Life starts over during autumn.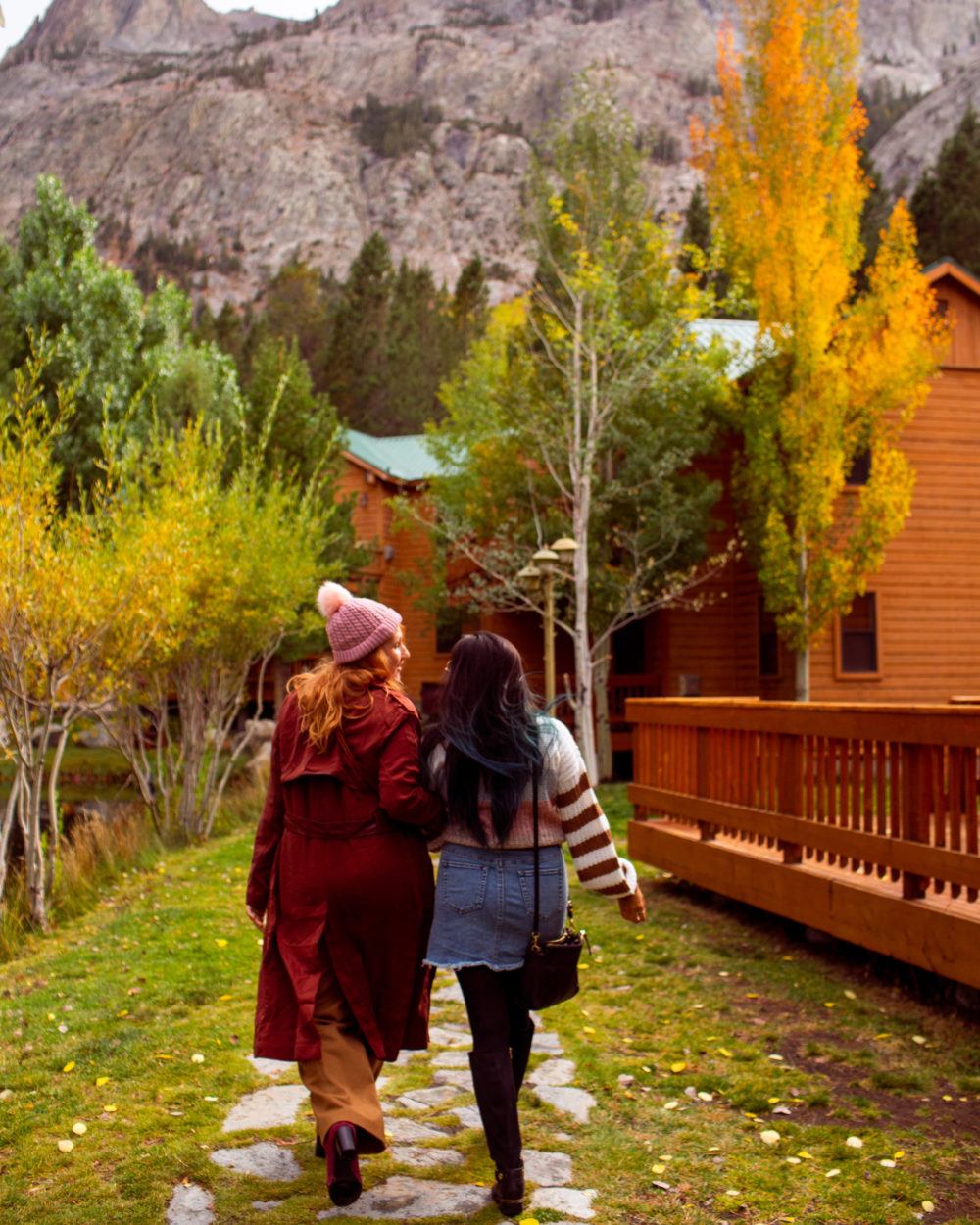 Cute Fall Captions With Friends
#SquashGoals
Maybe she's born with it. Maybe it's maple leaves.
Let's get smashed!
Feeling gourdgeous.
We got lost in this maize.
falling leaves > boys
I love these bad ass witches.
This witch likes wine.
Mischief managed.
Bow down, witches
Halloween Instagram Captions
Keep calm and scare on.
Eat, drink, and be scary.
Let's get lit tonight.
Wow, you're jacked.
A boo-tiful costume.
I can't be held responsible for stolen candy.
Not going to eat candy? That's witchful thinking.
I'll never ? you.
I need to be home before midnight…??
Double, double toil and trouble!
Creep it real.
Fall Quotes For Instagram (& Lyrics!)
"Summer has come and passed, the innocent can never last. Wake me up when September ends." —Green Day
"We've all got both light and dark inside us…" – Harry Potter
"Be like a tree and let dead leaves drop." – Rumi
"And all at once, summer collapsed into fall." —Oscar Wilde
I'll just end up walkin' in the cold November rain." —Guns N' Roses
"I'm so glad I live in a world where there are Octobers." —L.M. Montgomery
"Anyone who thinks fallen leaves are dead has never watched them dancing on a windy day." — Shira Tamir
"I'm a ghost with the most, babe." – Beetlejuice
"It's the first day of autumn! A time of hot chocolatey mornings, and toasty marshmallow evenings, and, best of all, leaping into leaves!" – Winnie the Pooh.
"And the sun took a step back, the leaves lulled themselves to sleep and autumn was awakened." – Raquel Franco
"I'm free, free fallin'." — Tom Petty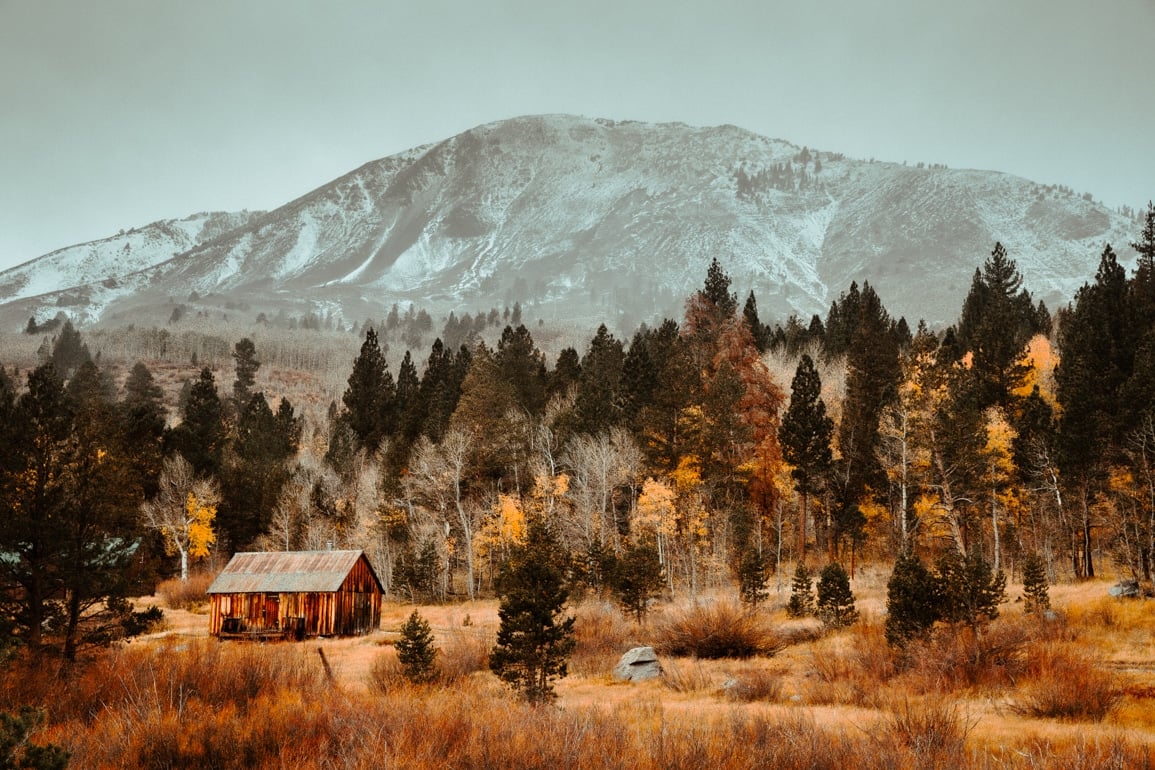 "It's autumn in New York it's good to live it again." – Ella Fitzgerald and Louis Armstrong
"It's time to let go of this endless summer afternoon." – Lorde
"Life starts all over again when it gets crisp in the fall." – The Great Gatsby,
"But I miss you most of all, my darling, when autumn leaves start to fall." —Frank Sinatra
"I can smell autumn dancing in the breeze. The sweet chill of pumpkin, and crisp sunburnt leaves." – Ann Drake
"It's a full moon tonight. That's when all the weirdos are out." – Hocus Pocus
"I'm a mouse, duh." – Mean Girls
"Autumn, the year's last loveliest smile." – William Cullen Bryant
There is a harmony in autumn and a luster in its sky…" – Percy Bysshe Shelley
"She looked like autumn, when leaves turned and fruit ripened." – Sarah Addison Allen
"Every leaf speaks bliss to me"– Emily Bronte
"And all at once, summer collapsed into fall." —Oscar Wilde
"The cold never bothered me anyway." – Frozen
"Something wicked this way comes." — William Shakespeare
"Autumn seemed to arrive suddenly that year. The morning of the first September was crisp and golden as an apple." – Harry Potter
Fun Thanksgiving Instagram Captions
Friendsgiving or Thanksgiving — these fun fall quotes and one-liners are perfect to use on your food grams!
Let the gourd times roll.
Gobble 'til you wobble.
I'm all about that baste (bout that baste)
Gratitude is the attitude my friends.
Pour some gravy on me!
There's always room for pie.
Leftovers are for quitters.
Let's get stuffed baby!
Gather and give thanks.
Pumpkin Patch Captions: Best Pumpkin Captions To Use!
Every year I drag my husband to Half Moon Bay to pick pumpkins! And I've totally used these pumpkin Instagram captions in the past!! It's always like, 80 degrees in October down there but I'll always dress up in cute fall outfits when visiting a pumpkin patch.
To blessed to be stressed (but totally pumpkin obsessed!)
Sweet as pumpkin pie.
Take me to the pumpkin patch.
#SquashGoals
My blood type? It's Pumpkin spice.
Let's give 'em pumpkin to talk about.
Life starts over in Autumn.
Pumpkin spice junkie.
Cute Apple Picking Captions For Instagram
Heading to the orchards? Use these apple-tastic fall Instagram captions with friends or your boo! I love dressing up in cute gingham dresses and heading up to Apple Hill with the girls to get a bunch of apples for fall baking.
…And they lived apple-y ever after!
I picked a good one!
We're having hardCORE fun this fall.
Birds of a feather pick apples together!
You're the apple of my pie!
If you don't like fall, you can leaf me alone with my apple cider!
Finally found someone tall enough to reach the apples I like!
Smitten to the core!
I'd like to apple-ogize for the pun.
You're awesome, right to the core!
Don't sit under the apple tree with anyone else but me!
I find you a-peel-ing!
Looking for the apple of my pie!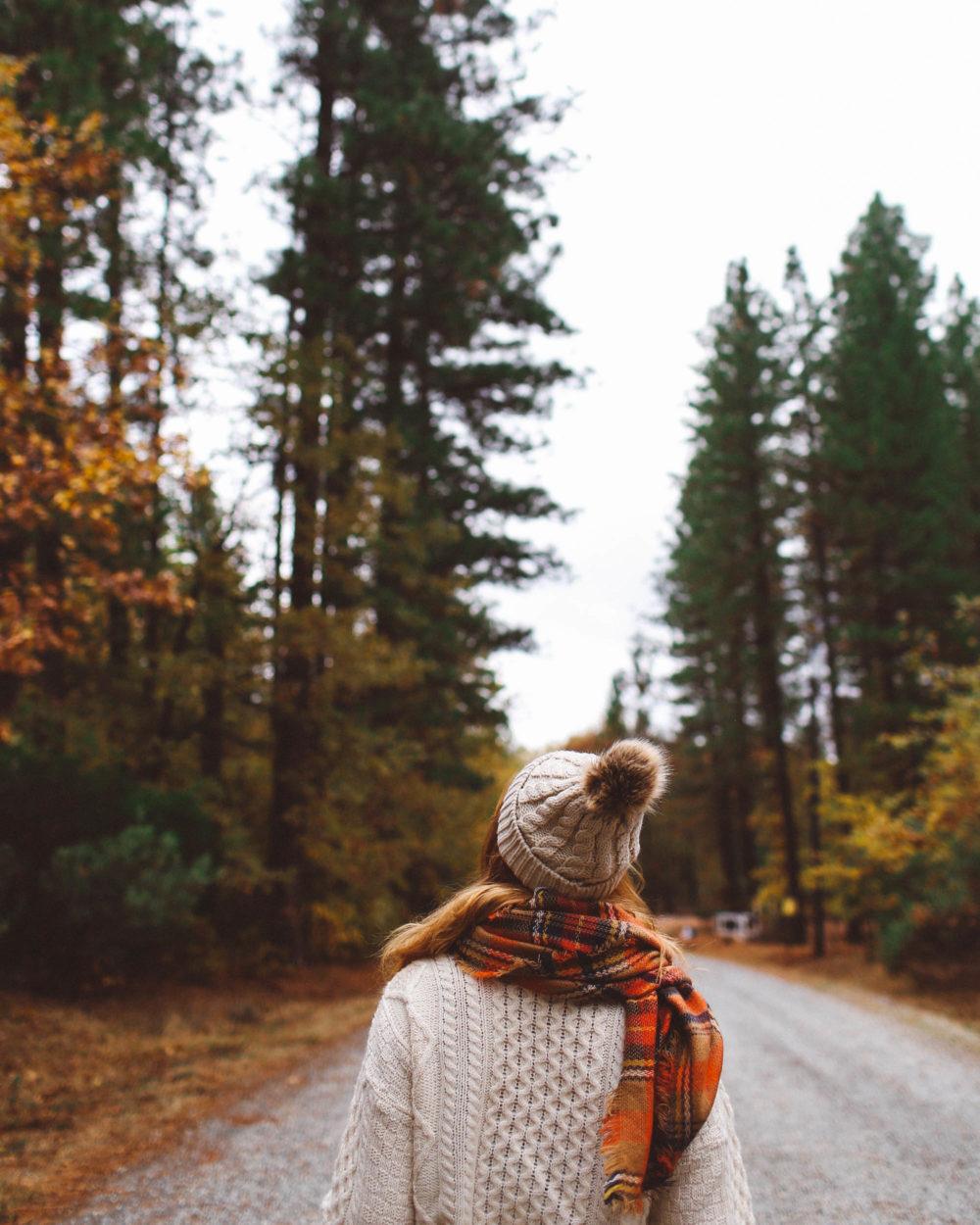 I hope these pumpkin obsessed fall caption ideas help you find the perfect witty caption for your next post! Fall is my favorite season and I love going all out for it. The autumn leaves falling always inspires me for photos, content and fashion, too.
Now that we live in San Francisco, we usually leave the city to get our fall vibe on. In the past, we've traveled to Lake Tahoe, Greenhorn Ranch, June Lake Loop and Hope Valley. One day I want to get out to Vermont to see that famous East Coast fall foliage!
If you use any of these Autumn caption ideas, tag me @thewhimsysoul so I can see! And, check out clever Christmas Instagram Captions to use soon for the holidays!
Other Posts You May Like