Pumpkins patches, changing leaves, cute sweaters… Autumn is made for Instagram, don't you think?
If you're anything like me, you're out living your best life during fall, drinking pumpkin spice lattes, visiting pumpkin patches, crunching leaves under your boots… You love fall. But you hate the pressure of coming up with perfect fall Instagram captions. Social media captions are important for growing a following & engaging your followers. So, I rounded up 70 genius captions about fall FOR you. They're so good, you'll want to use every single one this season.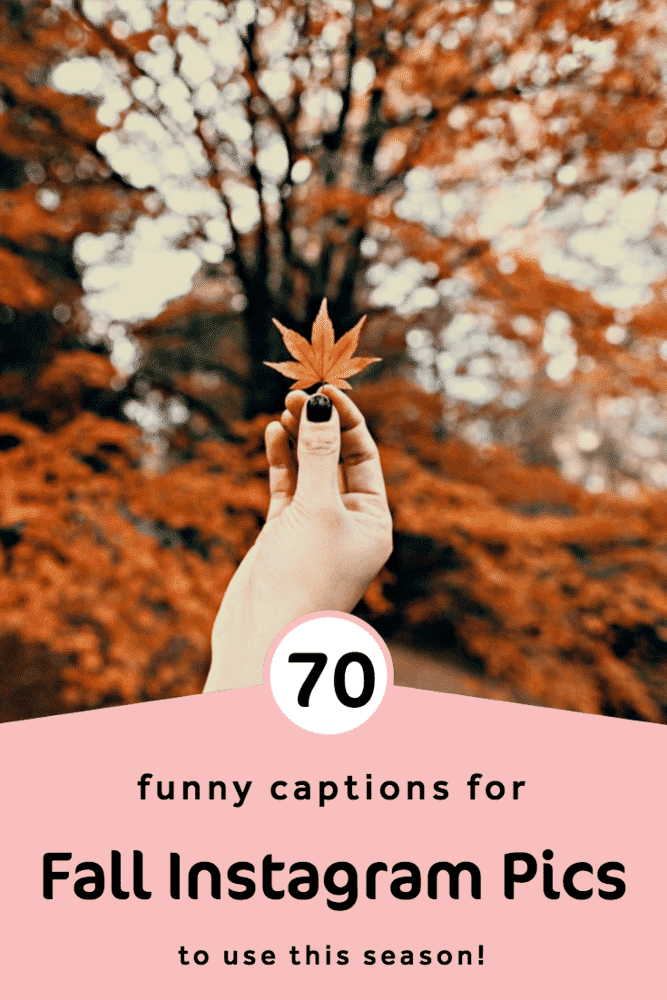 70 Fall Instagram Captions
I grew up in Wisconsin but now I live in San Francisco, which if you're not familiar, basically never has seasons. I always miss the chilly air, sweater weather, the changing of the leaves and the hygee vibe that fall brings. So, I always fill my apartment with scented candles (getting lit on smells!) and live viciously through other people's fall photos.
Whether you're looking for a caption for fun or you need good captions to grow your following, use this list of fall Instagram captions ( I won't tell anyone that you got them from here!)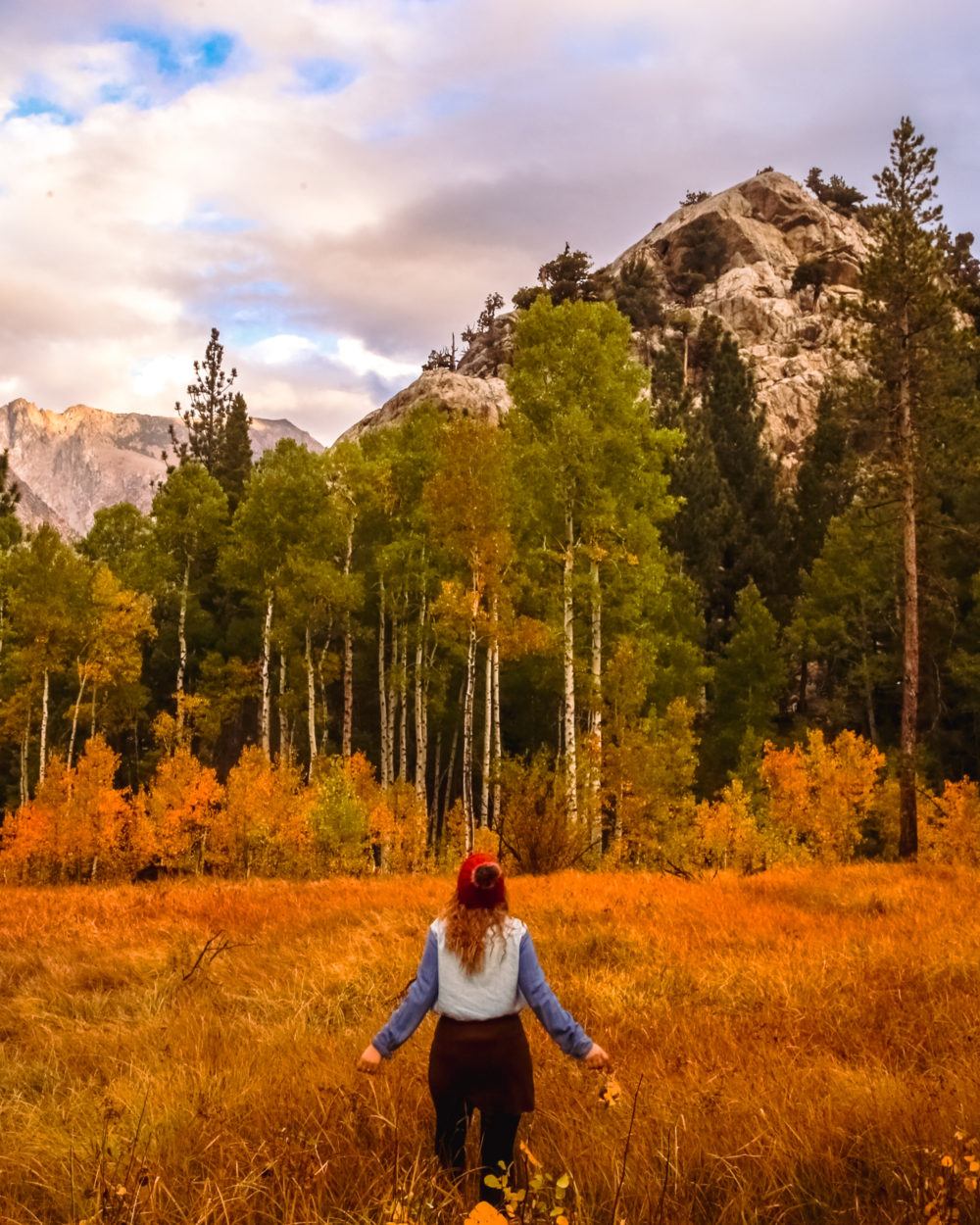 Funny Instagram Captions For Fall
I'm spicing things up.
Hay there!
You are unbe-leaf-able.
Can you ?? this fall weather?!
Spice, spice baby.
Hate to be corny, but …
Sorry for what I said when I didn't have my pumpkin spice latte.
What's my blood type? Pumpkin spice.
If you don't like fall, you can leaf me alone.
You're unbe?able.
I love you more than pumpkin pie—and that's saying a lot.
I like you a latte.
I'd like to see you s'more.
Channel the flannel.
An apple a day keeps away anyone if you throw it far enough.
The only thing getting lit this weekend is my pumpkin spice candle.
Wanna spice things up?
Simple Fall Captions
Leaves are falling. Autumn is calling.
My favorite color is October.
I'm the ? of autumn!
Autumn shows us how beautiful it is to let things go.
You are never too old to play in the leaves.
? spice and everything nice.
FALLing in love.
Sweet like pumpkin pie.
Autumn skies and pumpkin pies.
Life is gourd.
Keep calm and scare on.
Hey, pumpkin!
Have a fang-tastic night!
Fall is my excuse for pumpkin everything.
I picked a good apple.
Oh my gourd, I love fall.
This time of year is perfect for starting over.
Life starts over during autumn.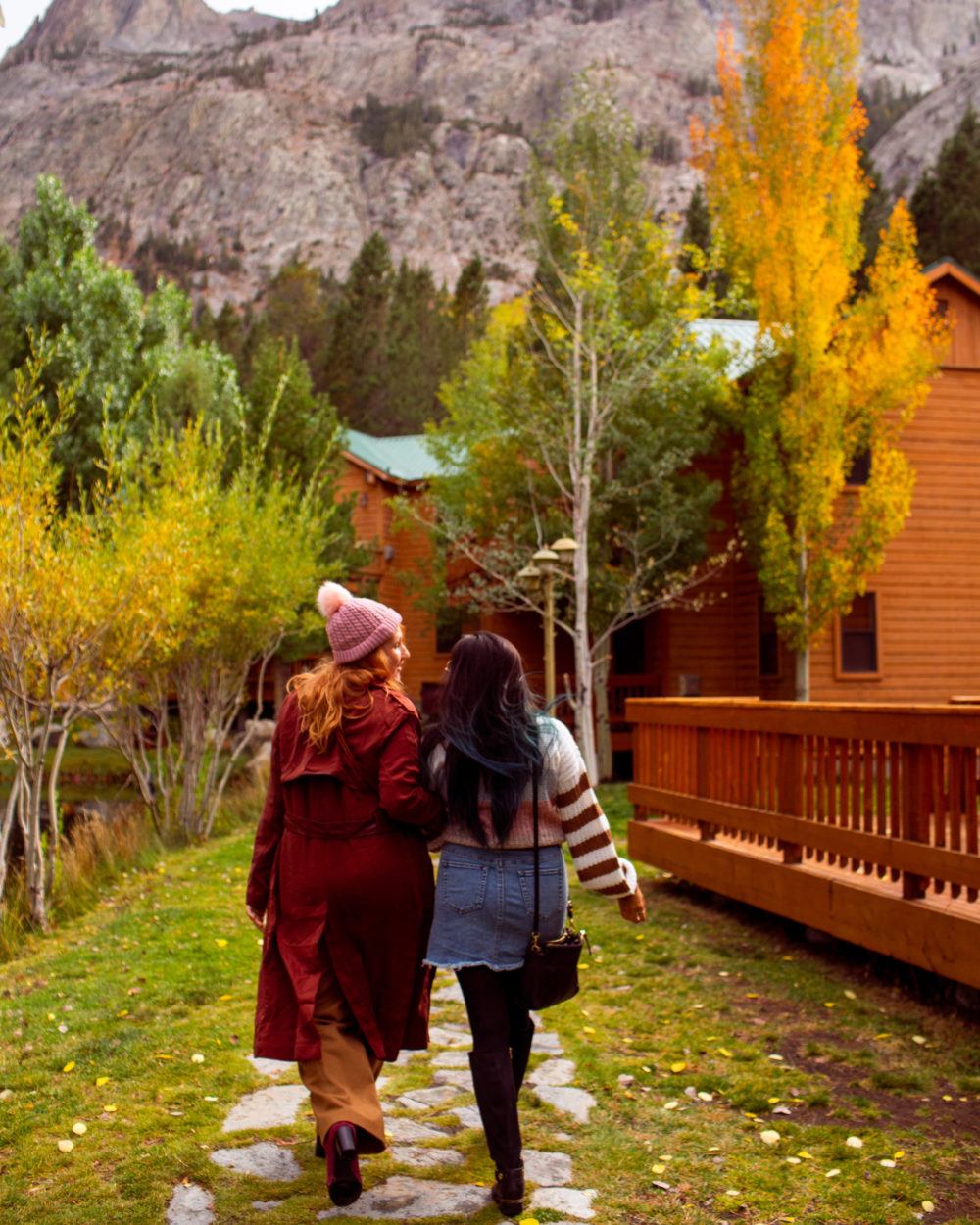 Cute Fall Captions With Friends
#SquashGoals
Maybe she's born with it. Maybe it's maple leaves.
Let's get smashed!
Feeling gourdgeous.
We got lost in this maize.
I love these bad ass witches.
This witch likes wine.
Mischief managed.
Bow down, witches
Halloween Instagram Captions
Keep calm and scare on.
Eat, drink, and be scary.
Let's get lit tonight.
Wow, you're jacked.
A boo-tiful costume.
I can't be held responsible for stolen candy.
Not going to eat candy? That's witchful thinking.
I'll never ? you.
I need to be home before midnight…??
Double, double toil and trouble!
Creep it real.
Fall Quotes & Lyrics Perfect For Instagram
"Summer has come and passed, the innocent can never last. Wake me up when September ends." —Green Day
"We've all got both light and dark inside us…" – Harry Potter
"And all at once, summer collapsed into fall." —Oscar Wilde
I'll just end up walkin' in the cold November rain." —Guns N' Roses
"I'm so glad I live in a world where there are Octobers." —L.M. Montgomery
"Anyone who thinks fallen leaves are dead has never watched them dancing on a windy day." — Shira Tamir
"I'm a ghost with the most, babe." – Beetlejuice
"I'm free, free fallin'." — Tom Petty
"Life starts all over again when it gets crisp in the fall." – The Great Gatsby,
"But I miss you most of all, my darling, when autumn leaves start to fall." —Frank Sinatra
"It's a full moon tonight. That's when all the weirdos are out." – Hocus Pocus
"I'm a mouse, duh." – Mean Girls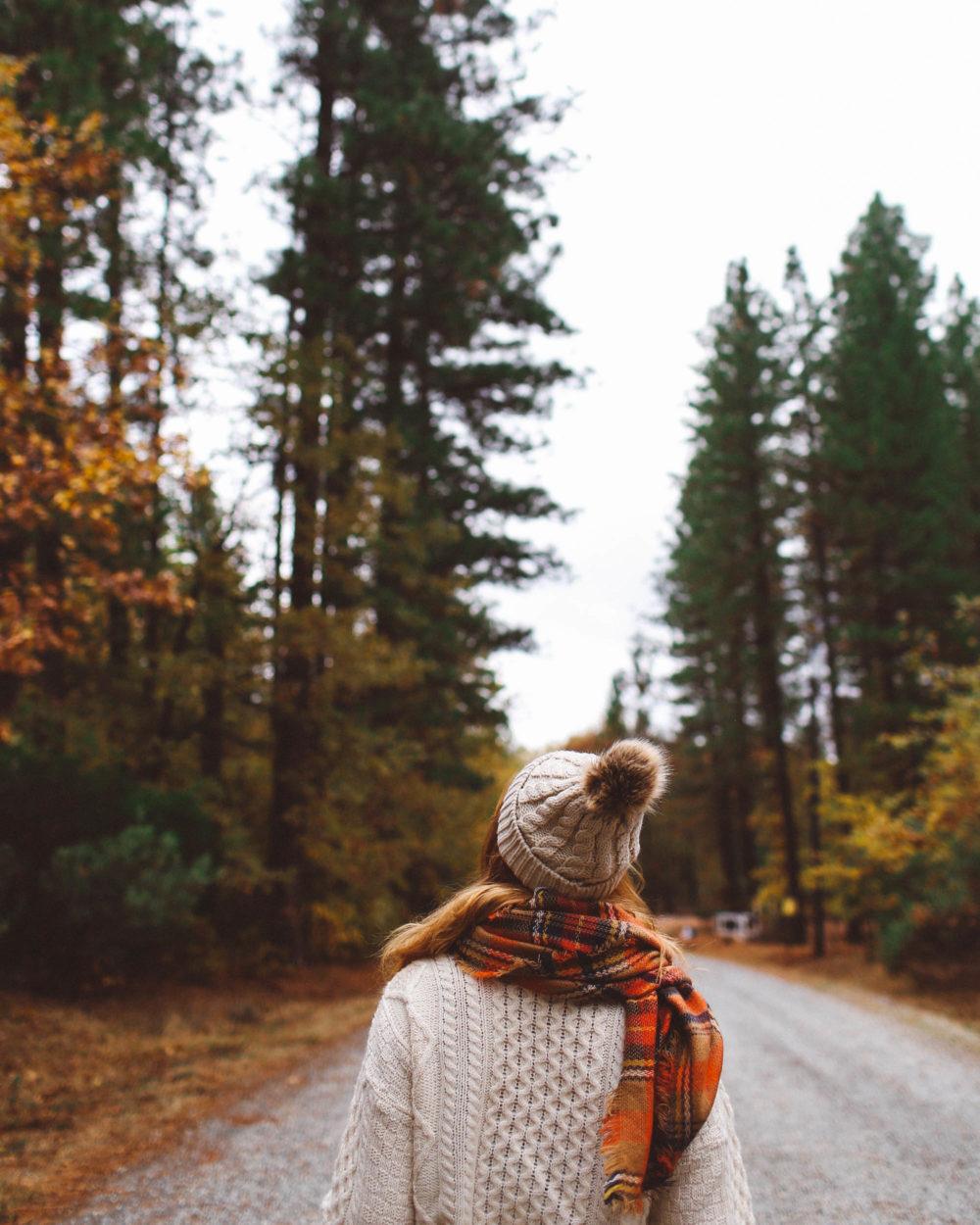 I hope these pumpkin obsessed fall caption ideas help you find the perfect witty caption for your next post! Fall is my favorite season and I love going all out for it.
Now that we live in San Francisco, we usually leave the city to get our fall vibe on. In the past, we've visited Lake Tahoe, Greenhorn Ranch, June Lake Loop and Hope Valley. One day I want to get out to Vermont to see that famous East Coast call foliage!
If you use any of these caption ideas, tag me @thewhimsysoul so I can see! And, check out clever Christmas Instagram Captions to use soon for the holidays!
Other Posts You May Like