On Memorial Day, we woke up at 6am to go on an early morning hike up Mount Tamalpais. Just about a 45-minute drive north of San Francisco is Mt. Tam, a beautiful National Park with sweeping views of the bay at its peaks. It's a hike we've been meaning to take forever and I'm so happy to finally get up there! We were one of the first people there, which meant we only saw one other person for our whole hike. So peaceful and magical.
I knew it would be warm on Mt. Tam, so I wore my new active gear from Schoola. Schoola is this amazing online thrift store that sells clothing to benefit schools in the US and the Malala Fund internationally. All clothes are donated and 40% of all the proceeds go to benefit children's education. Online thrift stores are becoming popular, but I haven't found another one that gives back like Schoola. Since I'm usually more active in San Francisco where it's frequently chilly, my only active gear was too warm for this hike. Happy to found a new workout tank and leggings from Schoola!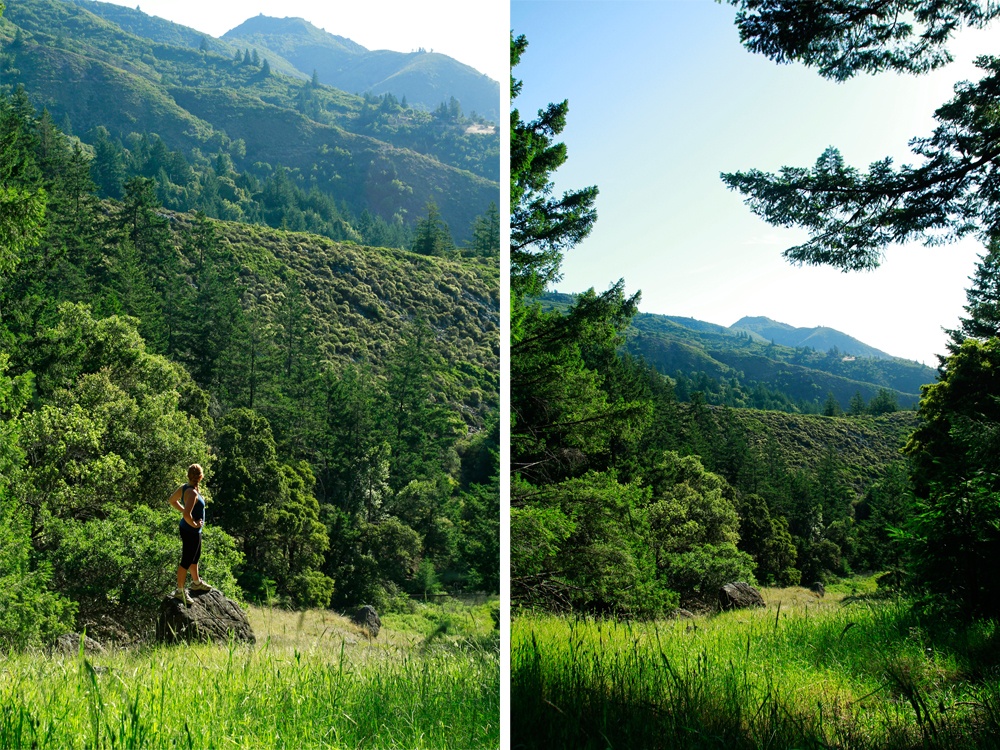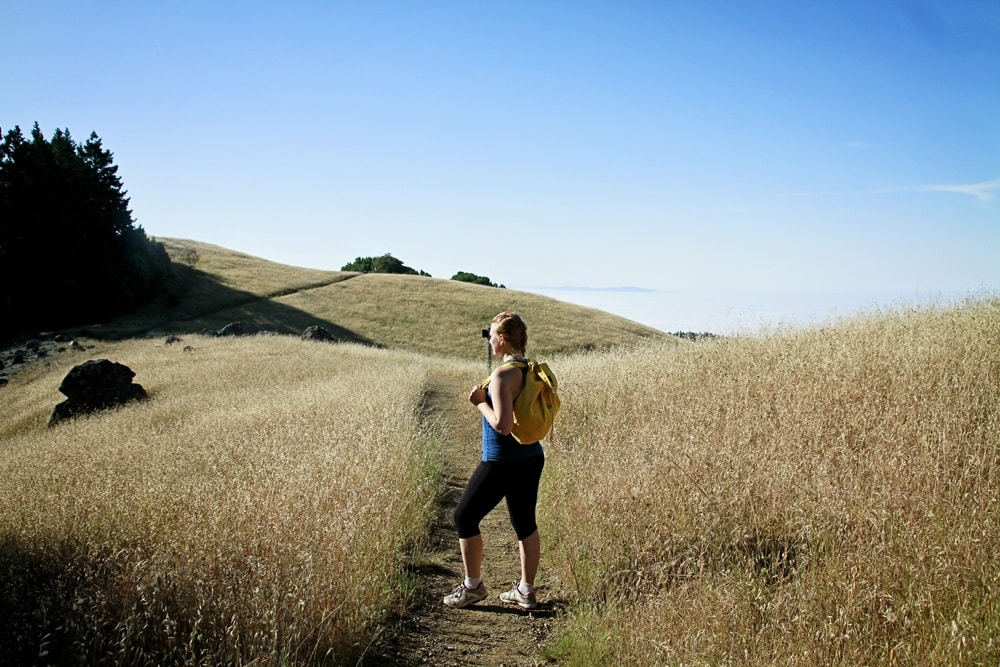 We parked near the ranger station and started up the Matt Davis trail. I didn't want to head down to the beach (easy!) and then back up at the end of the hike (hard work!), so we opted to go up and then down. We ended up finding a trail that led up to the Mountain Theater and from there we found this beautiful ridge. We were above the fog line, so it felt like we were in some magical land. Just some tall trees poking out here and there and nothing but a sea of clouds. It was hot up here and I got sunburnt. I was glad to have bare shoulders in my new tank!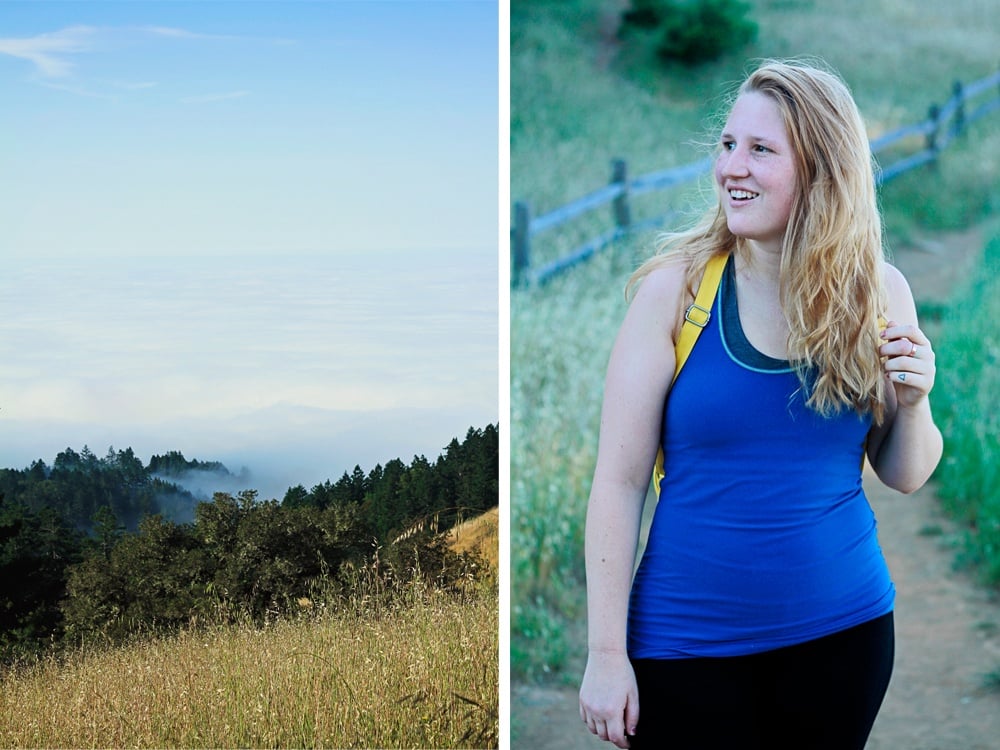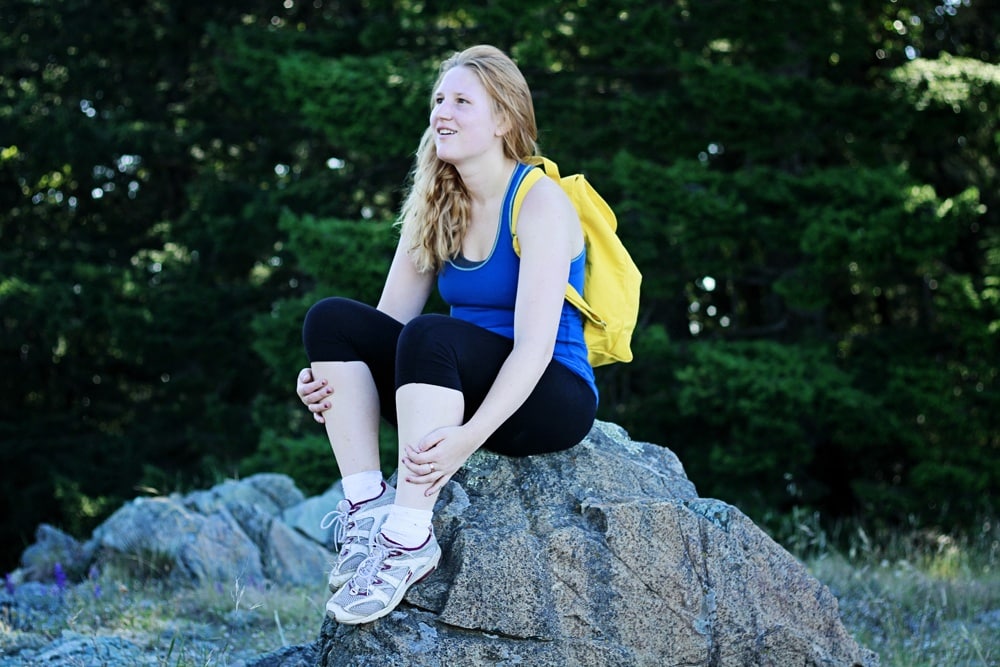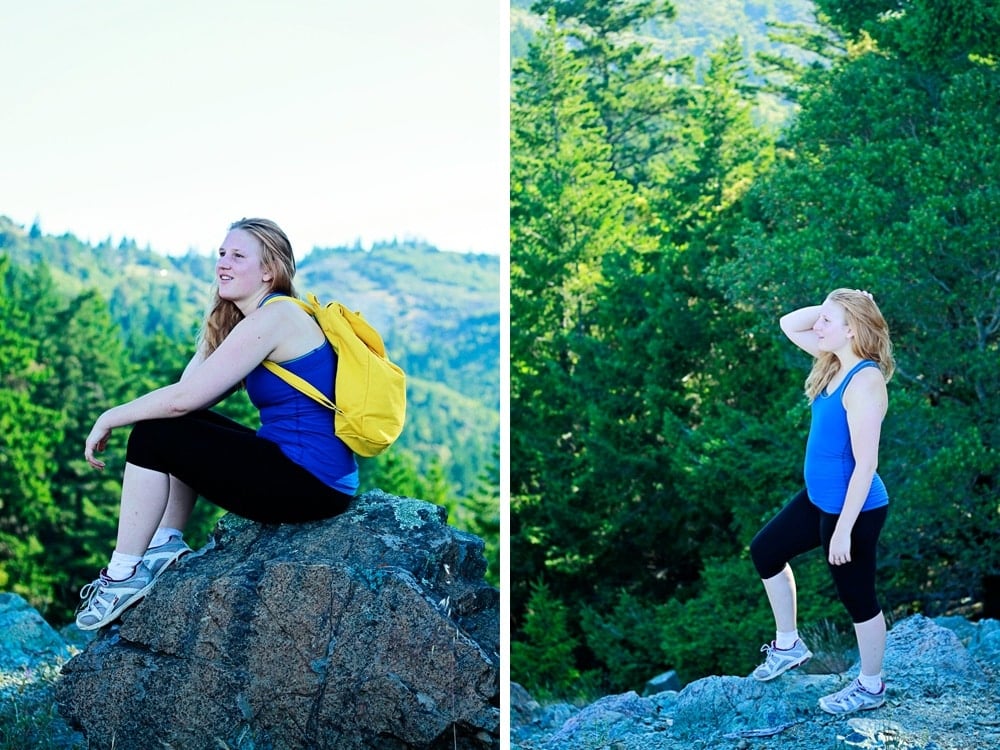 The hike down was quick, and the whole adventure was about 2 hours. We had reservations at Hog Island to make, so we didn't stay longer! Next time, I want to take a trail that leads down to the beach. I don't think you can have a bad time at Mount Tamalpais! Leave a comment below if you have any trail recommendations!
And, next time you're cleaning out your closet, don't drop off your clothes at Goodwill, send them into Schoola instead! You can request a bag HERE (free shipping!) and don't forget to write your donation off during next tax season. If you're interested in learning more about how Schoola works, head over here.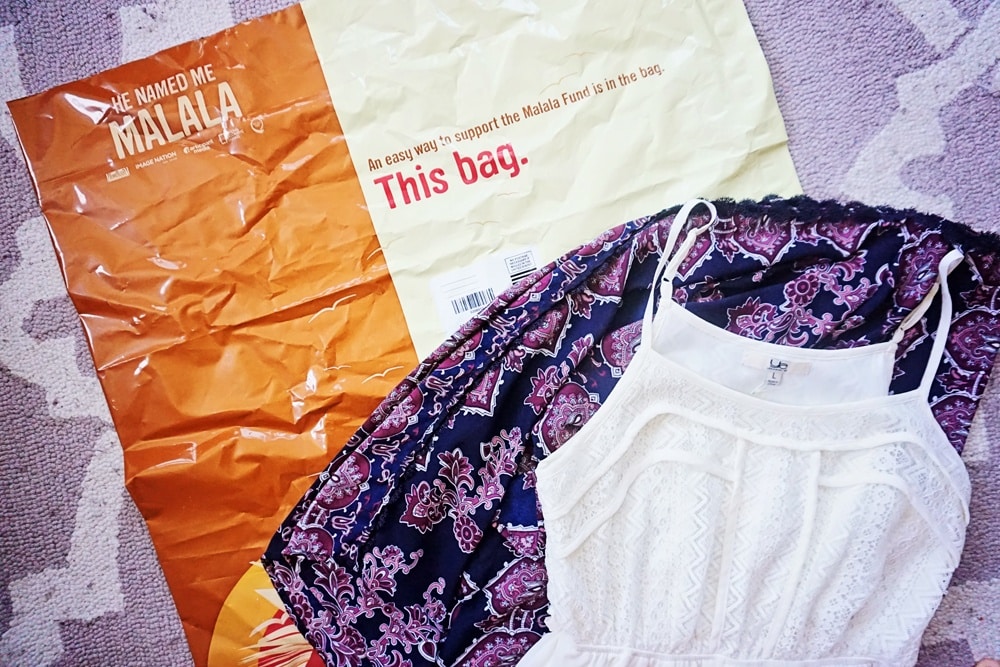 Schoola provided me clothes to create this story. All opinions are my own. Thank you for supporting brands that support Whimsy Soul.