I love coffee. I typically drink between 2-3 cups per day, and I recently started getting ads for Chamberlain Coffee on TikTok. That's also the first time I'd heard of Emma Chamberlain (yes, I'm a millennial).
But, why is Emma Chamberlain famous? I'm really not sure, but she did recently make headline news with her viral Met Gala moment with Jack Harlow, so figured it was time for a little Emma Chamberlain coffee review.
Curious to see if Emma Chamberlain Coffee is legit, or is it just another mediocre influencer-made product?
I love trying new types of coffee, so it's a win for me either way. In my household, we rotate between 2-3 different specialty coffee roasters every month. It's a fun way to try new origins, varieties and blends of coffee.
We usually purchase whole beans, grind our coffee beans fresh for each cup and make coffee using a filter coffee machine, Aeropress and pour over methods (using Chemex and V60).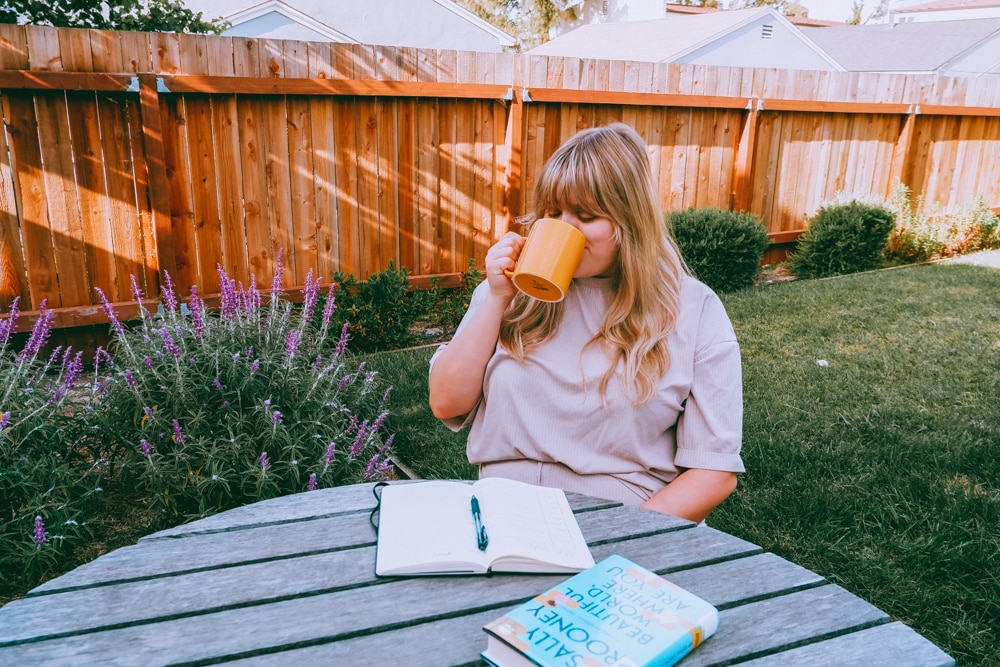 A Coffee Lover's Candid Emma Chamberlain Coffee Review
While Chamberlain Coffee has a variety of ground coffee and whole coffee beans, the steeped coffee and cold brew options caught my eye. I recently tried Counter Culture Coffee's Forty-Six Single-Serve Steeped Coffee Bags and was pleasantly surprised by the concept.
I like the idea of steeped coffee bags (single serve) for when you're on the go. We love to go camping and typically pack a bottle of the Starbucks Unsweetened Medium Roast Iced Coffee for ease, but a fresh, hot cup is always better, especially on a cold morning.
What I Got: Cold Brew Starter Pack
I ordered the Chamberlain Coffee Cold Brew Starter Pack with a Chamberlain Coffee Steeped 10 Pack, Stainless Steel Straw Pack and Emma Chamberlain Cold Brew Mason Jar. There was a choice between most of the blends:
For the sake of this review, I chose the Variety Box to get a taste of all of Emma's blends including her favorite – the Early Bird.
The box doesn't include the flavored coffee options: Fluffy Lamb Vanilla Blend Coffee and Witty Fox Hazelnut Blend Coffee. If you don't know where to start, you can take the chamberlain coffee quiz to view recommendations.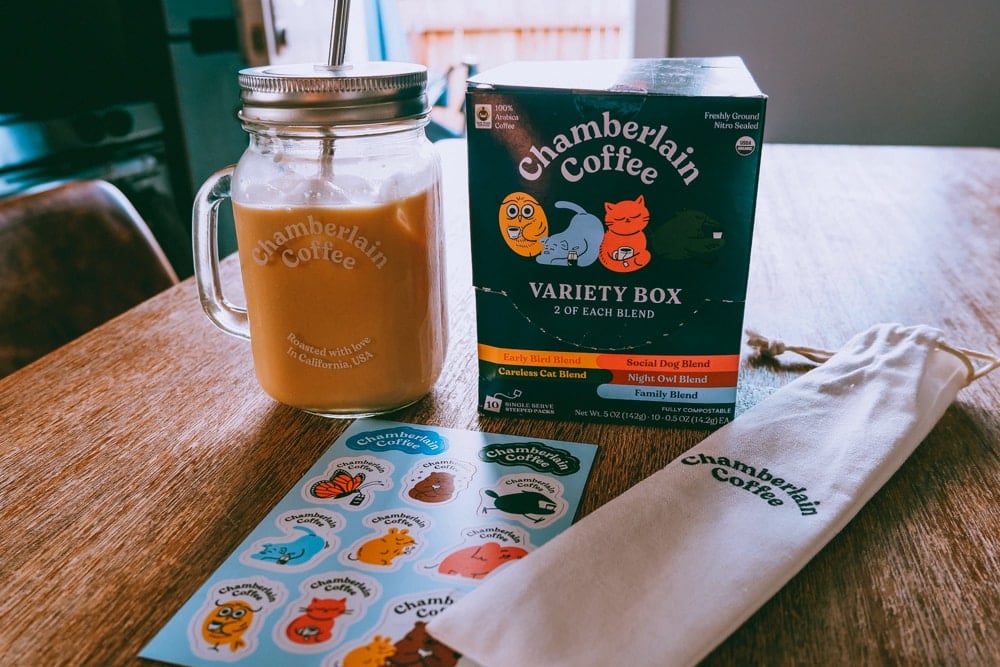 Reviews on the site boasts a 4.8 average rating, and upon review, many really love Emma Chamberlain. Needless to say, I'm sure her 11.4M subscribers on YouTube are supporting her business wholeheartedly.
As part of my research, I watched some of her YouTube videos, specifically videos about coffee and the launch (or re-launch) of Chamberlain Coffee which she describes as a "brand new bitch."
She's one of those people that can say anything and it's entertaining. I really enjoyed the few videos I watched because like Chamberlain Coffee, she keeps it real (and curses often).
I will say I was slightly hurt by the video, "MY LAST DAY AS A TEENAGER" from 11 months ago (sighs in late twenties).
However, it's been about 5 months since she's uploaded a video, and it appears her efforts are more focused on her podcast, "anything goes" plus Chamberlain Coffee with a new product collaboration with SWOON: Matcha Lemonade. Did I mention she's only 21? You go girl.
What I Thought: Branding, Brewing and Taste
I decided to break this product review into three categories: branding, brewing and taste.
I love an aesthetic coffee bag like any other coffee snob, but it really comes down to the brewing process and taste.
Chamberlain Coffee Brand
I really enjoyed the copywriting. It's approachable and fun – opening the doors to all types of coffee, matcha and cocoa drinkers. I assume it's in the voice of Emma, and I love how she doesn't take herself too seriously.
She describes coffee as a way to connect and share moments, and I agree. My favorite moments are spent drinking coffee with loved ones, whether it's sitting on the back porch or at a local coffee shop.
"And ok, sometimes it's just a way to wake up and get shit done." Agree, again. Coffee is a necessity to push through my daily to do list. I took the Chamberlain Coffee Flavor Quiz and got a kick out of my results – the Early Bird.
"The Early Bird is the awkward overachiever. Eyes on the prize. Always a little too busy. This blend is for the early risers. For the get-up and goers.
For the ones who get shit done. This light roast is crisp, bright, and complex with a subtle tartness of green apple & citrus, sweet caramel syrup body and a creamy milk chocolate finish. Caffeine level: 5/5. Light roast."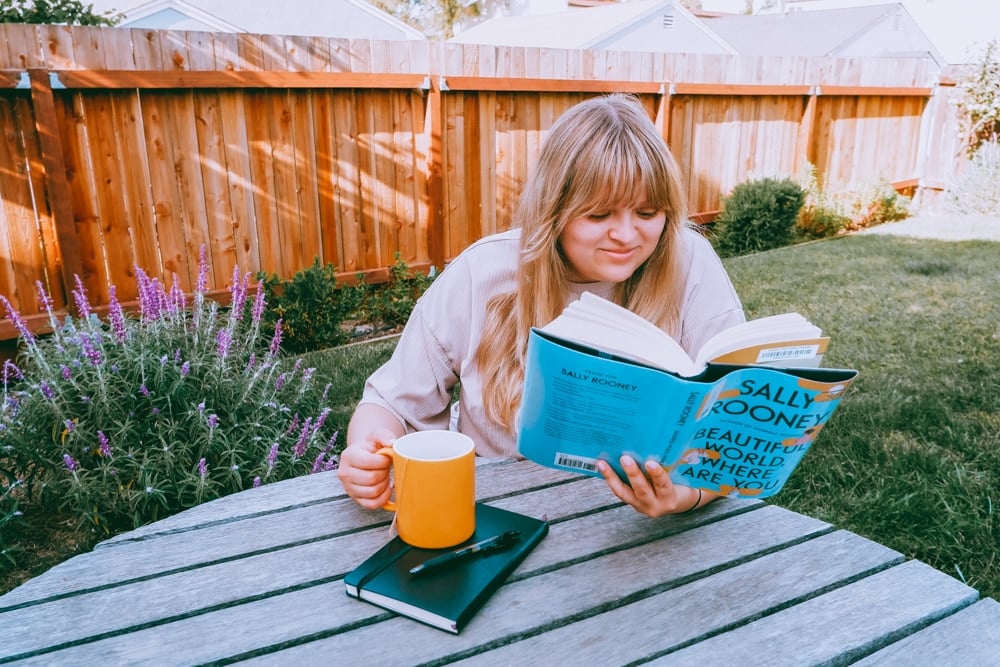 Not going to lie, I feel a little seen by this description, so it must be right. The quiz asks a series of questions:
How do you brew?
Who are you?
How do you like your coffee?
When do you want your coffee?
How do you like your coffee roasted?
What kinda caffeine level are ya talkin?
My favorite part… you can skip the option to share your email address to get your results!
You can feel good drinking Chamberlain Coffee because it's sustainably sourced, made with zero pesticides, and organic – according to Emma (i.e. chamberlaincoffee.com).
The brand also works with Food4Farmers to help ensure long-term food security for families within coffee-farming communities.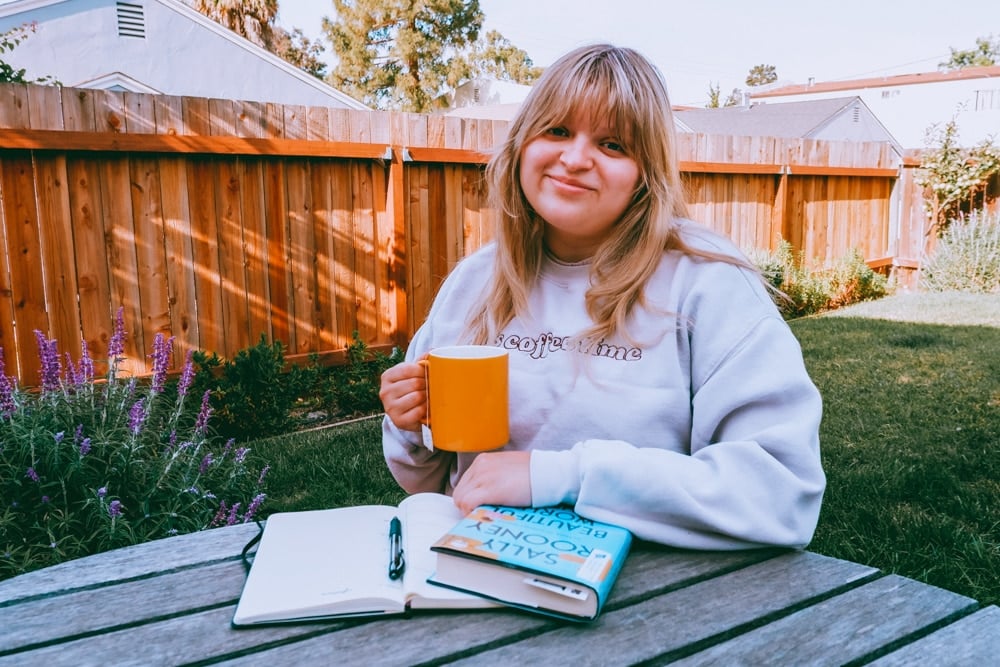 The brightly colored branding is eye-catching and makes me want to buy every bag, so kudos to Emma's marketing team. Even if you're not a fan of Emma, you'll appreciate the vibes.
Another thing I found interesting – Club Chamberlain, Chamberlain Coffee's loyalty program. The concept is fun by gamifying the coffee membership where you earn beans to get free stuff. If you drink coffee like me, it's an easy way to get a bit more out of your regular coffee purchase.
Redeem membership rewards with discounts on future Chamberlain Coffee purchases or products like Early Bird Straw Set or Chamberlain Coffee Tote Bag.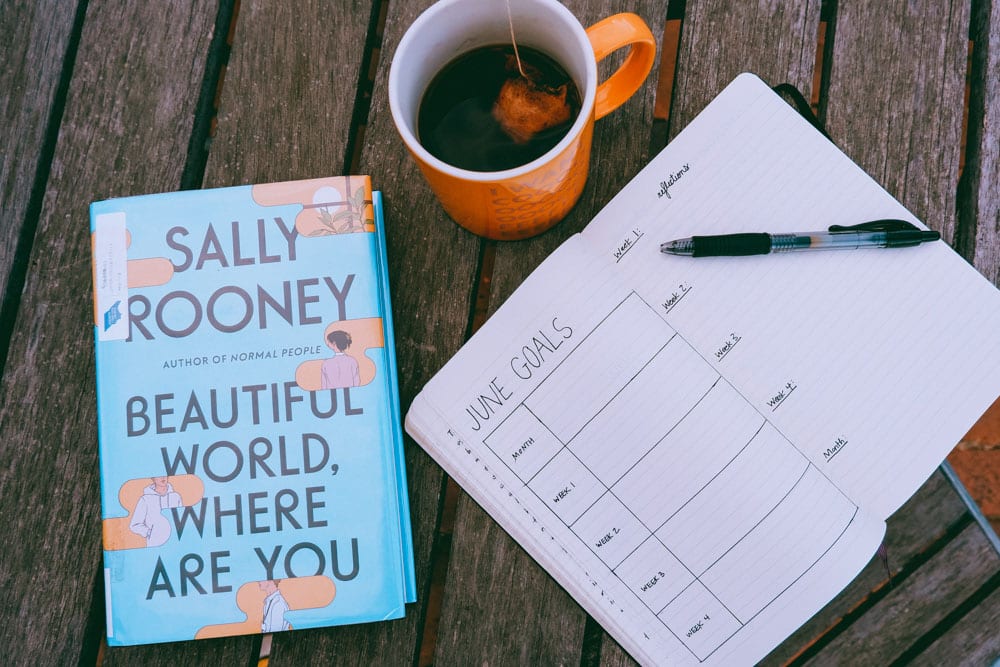 Brewing Chamberlain Coffee
The directions for a hot cup are fairly simple three-step process:
Pour: Place filter in cup and gradually pour over 8 oz. hot water per steeped Bag
Dunk: Dunk the bag for 15-30 seconds or longer for added strength.
Steep: Leave the bag in cup or until preferred taste. Drive after 5+ minutes.
Not to mention the bags are compostable (we love an eco-friendly company). The brewing process for cold brew is even easier. Emma shares her coffee recipe on YouTube using three steeped bags. While I love coffee, I'm sensitive to caffeine and one serving had me bouncing off the walls.
To make cold brew, you place the steeped coffee bag in a cup and pour over 8 oz. of cold water per bag. Cover, refrigerate and let steep for 12-24 hours. I left mine overnight, added ice and topped with some cream the next morning.
I used a food scale to make sure I used the right amount of water (8 oz) and the Fellow Stagg EKG Electric Kettle which helps us make perfect pour overs!
How Does Chamberlain Coffee Taste?
Drum roll, please. Chamberlain coffee isn't bad. The steeped bags are better for making cold brew versus hot coffee. We found the hot coffee using the steeping bags to lack some body.
No matter how long we steeped or how hot the water was, it still felt watery. Like tea, rather than coffee.
None of that applies to the cold brew! I was pleasantly surprised by the in-depth flavor profile and thoroughly enjoyed it with cream.
Based on our brewing experience, we also suggest brewing the light and medium roasts (Early Bird, Social, Careless Cat and Family Blend) for a longer time than prescribed, but follow the instructions exactly for the dark roast (Night Owl).
Also, keep an eye on the caffeine levels. I'm sensitive to the intense levels of caffeine in cold brew and this was no different, but in a good way.
Is Chamberlain Coffee good, and would I buy it again?
My honest opinion is I paid too much for the cold brew kit. It was about $50 ($44 plus $6 for shipping) minus about $4.50 for the mason jar and reusable straws (based on non-branded options online), it's about $4.50 per cup – similar to a cup at my local coffee shop.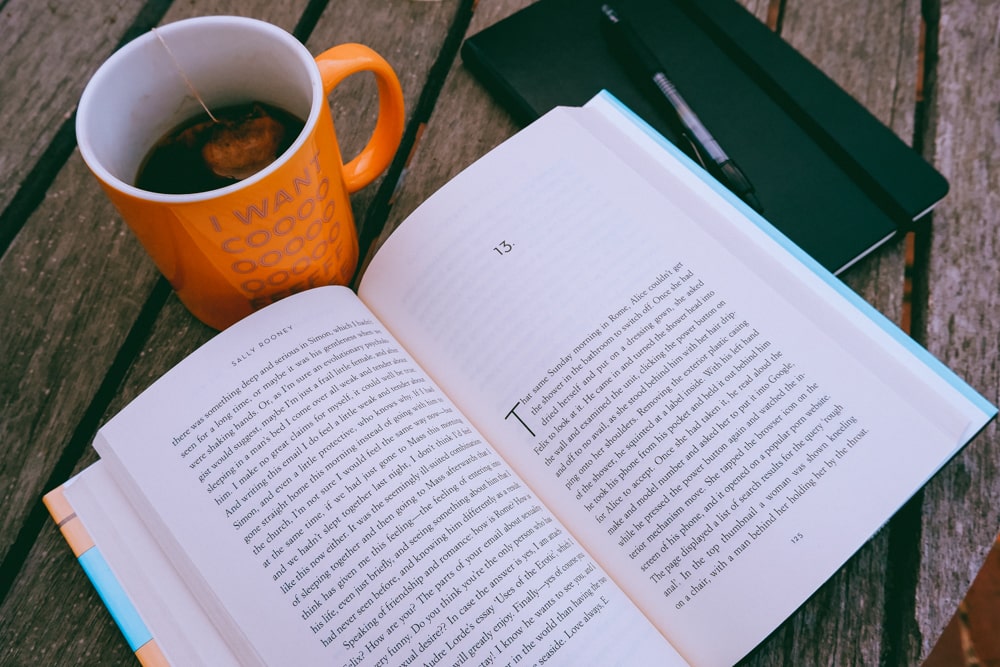 That said, I love the branding and it was fun for the experience (love the gifted magnets). I would buy it again, but next time I'd skip the kit and go for instant bags or coffee beans.
What do you think of Chamberlain Coffee?? Let us know what in the comments. And we'd love to hear your favorite coffee brands!