"I love your eyebrows. We'll call them Frida and Kahlo."
As a San Franciscan, and a full-fledged nerd who has been known to do things like hunt down all The Office filming locations in LA, it's high time I spent an afternoon running around my own city playing Princess Diaries.
Sadly, we couldn't find any scooters available to rent but we still had a blast shouting "Shut up and listen!" and playing Miracles Happen (When You Believe) over and over all around San Francisco. Keep reading for the extra filming spots including scenes not talked about in other roundup guides (I went deep ya'll). Let's go!
Where Was Princess Diaries Filmed?
The first movie was filmed between San Francisco and Los Angeles. Mia Thermopolis (played by Anne Hathaway) and her mom lived in San Francisco so most of the exterior scenes took place around the city. These include outside of many of the buildings (the house, school, etc), driving and walking, scenes and so on.
But, since Walt Disney filming studios are based in the Los Angeles area, and a grey foggy day probably isn't as film-worthy as a sunny Southern California one, there's a good deal of locations filmed down there, too. Don't worry, I share the addresses of those spots, too!
I Included Locations Not Featured In Other Guides
The day before my friend and I hit the Bay Area streets, I went through Princess Diaries frame by frame to grab all the locations I could recognize. I've lived in San Francisco for 8 years now and it was pretty easy, along with the help of Google Street View, to pinpoint the exact film locations of other interesting and pivotal scenes (like all the ones of Mia and Lily scootering around town!)
All The Princess Diaries Filming Locations In San Francisco, Los Angeles & Genovia
Now onto all the Princess Diaries locations, you can visit in real life. Please note that some of these filming locations are real people's houses, so please practice respect when visiting.
>> Got questions you need answered fast? DM me on Instagram
@thewhimsysoul
and I'll try and help.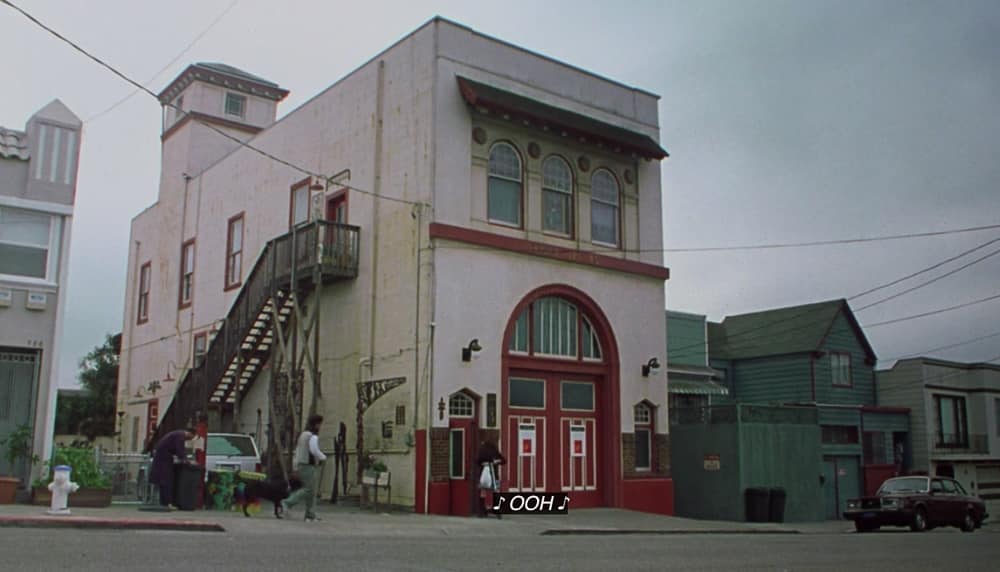 Mia's Firehouse Home
Location: 724 Brazil Avenue in the Excelsior District
Yes, the firehouse is a real building in San Francisco! The real Princess Diaries house location is tucked way down in the Excelsior District. The Engine 43 Mission Revival Firehouse was built in 1911 and the building is looking a tad shabby these days. I mean it is over 100 years old after all.
But it's easy enough to grab some fun photos in front as this neighborhood is pretty sleepy. Fun fact, the house was sold in 2015 for 2.4 million dollars! And you can tell from the listing that the interior scenes were not filmed inside it, but rather on a studio set.
Another fun fact, the real-life location of this house is over 7 miles from "Grove High School". It took us over 25 minutes to drive from the Firehouse to Mia's school by car on a quiet Sunday afternoon, so I imagine during rush house it's a lot longer. And by scooter? Forget about it. All us local SF residents like to chuckle/yell at the tv screen when we see Mia try and scooter her way to school from that distance.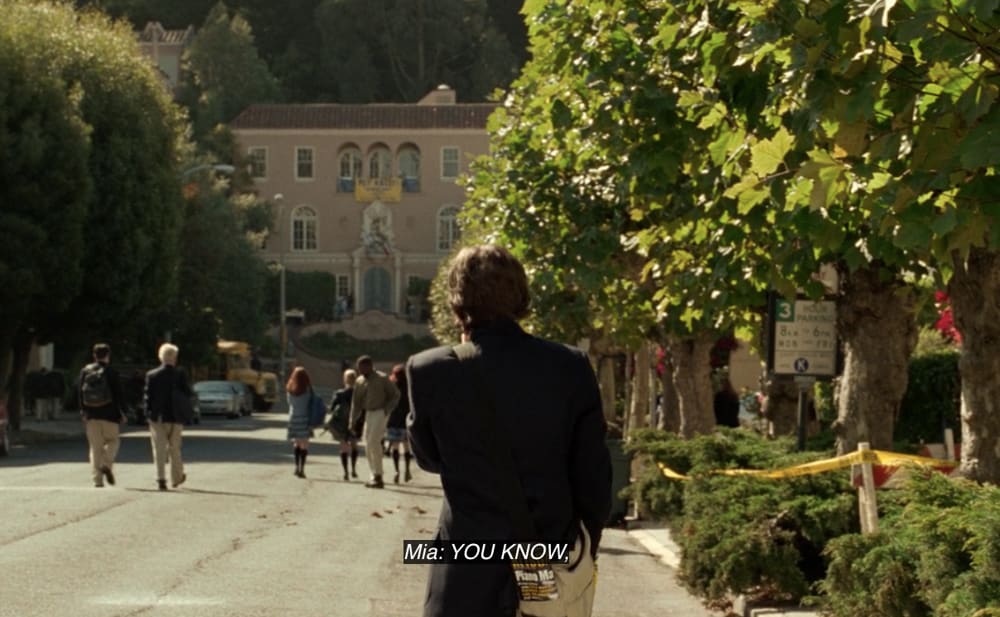 Grove High School
Location: 2601 Lyon Street
The Princess Diaries High School is actually a house! (A very expensive house that last sold for 10 million.) With some creative styling with school banners and tight framed shots, this house was easily transformed to the front of Grove High School, though the interior scenes were all shot in LA (which you can quickly figure out as a viewer based on how dang sunny all those school courtyard moments are).
What I really loved is the producers used the streets leading up to the Lyon Street House to film walking scenes making it more believable and realistic that this could be a real school. It worked so much, many people are shocked to find out it was a house!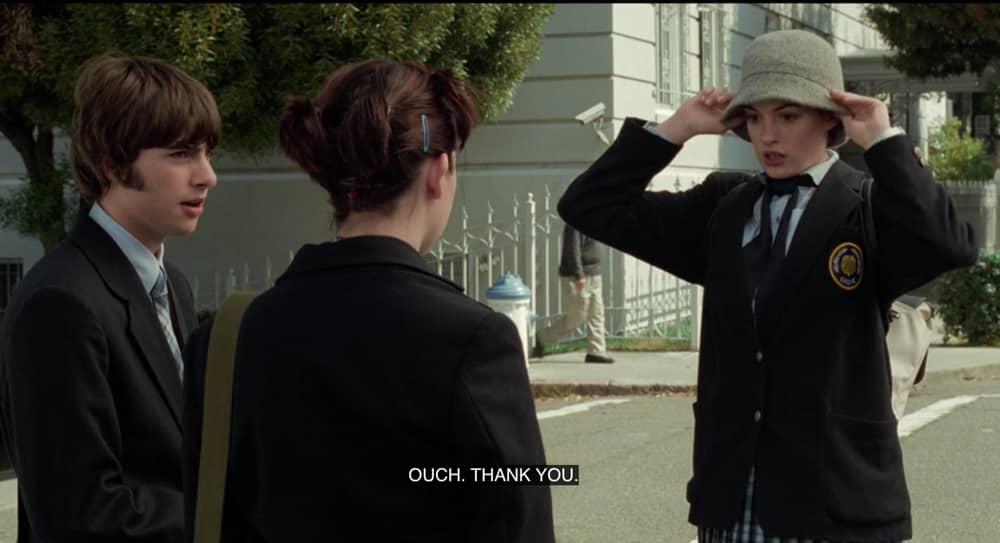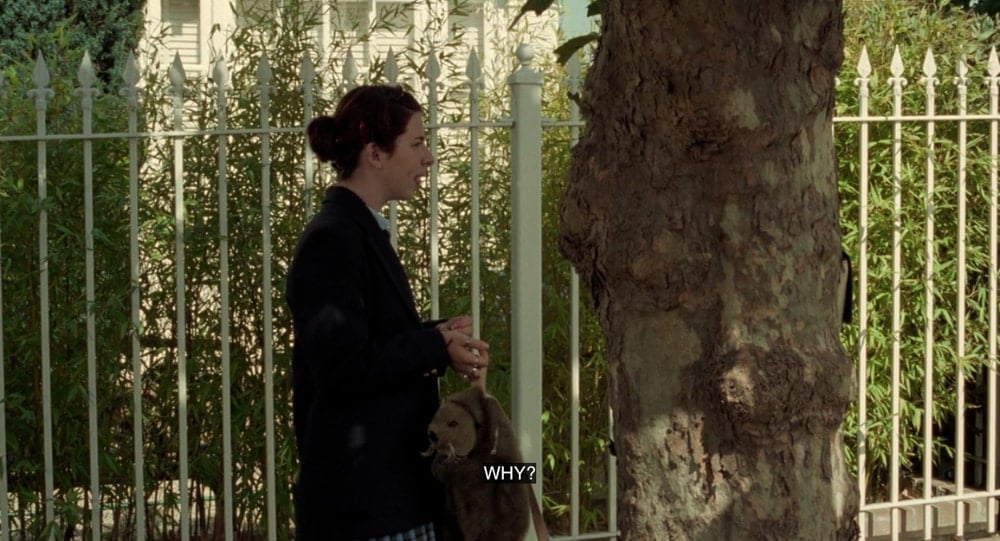 Bucket Hat + Telling Lily The Secret
Location: Corner of Green Street and Baker Street
Remember that iconic scene when Lily, Michael and Mia get dropped off by Joe a couple blocks from school. It was just after Mia got her makeover and she's wearing a bucket hat. Lily is mad because Mia changed her look which leads to Mia's famous line "Just because your hair sucks, get off mine!"
Then Mia and Lily pop behind a tree to share the secret. This all was filmed just down the block from the Grove High School house! The tree is still there (though now it has a bush around it) and if you bring a bucket hat you, too, can reenact this iconic moment.
This same corner was later used when Michael and Mia are walking to school and he invites her to his band show on Saturday, which she later skips for the Baker Beach party. You can easily find the houses they walked by, though now many of them are repainted.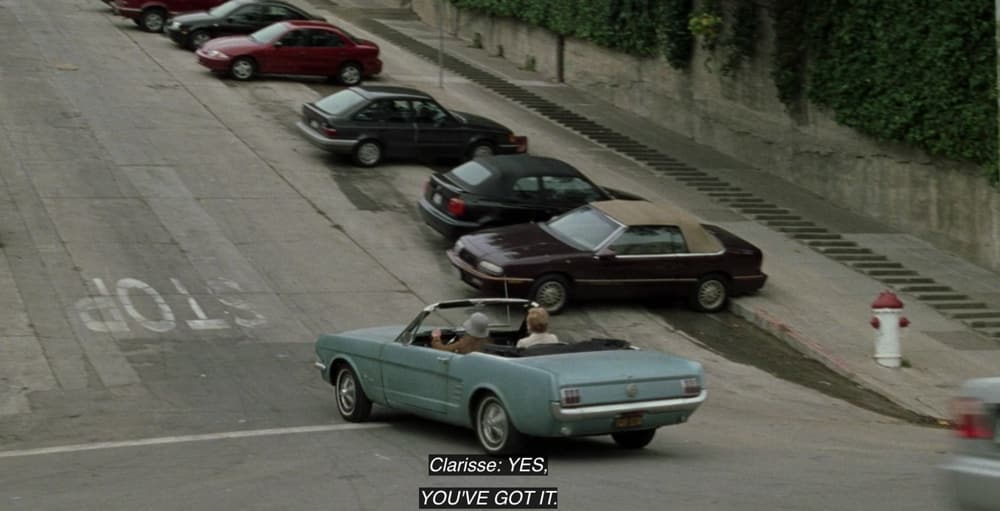 Cable Car Crash Scene
Location: Corner of Taylor Street and Broadway
One of my personal favorite scenes is when Mia and Queen Clarise (played by Julie Andrews) are driving up a steep AF hill, her crappy car can't make it and it goes backward, crashing into a cable car. It's one of my favorite scenes because this is a REAL problem here in the city. My car struggles going up hills and more than once, it was rolled back a bit when it was supposed to go forward.
Anyway, this whole crash scene and subsequent knighting for the Order of the Rose takes place at Taylor and Broadway. Rose and Branch street are not real street names. What also isn't exactly real is Broadway street – the block Mia is attempting to drive up is actually a dead-end in real life. Not sure where boo thang was heading.
Another fakey moment was the cable car being there. Cable cars don't actually run on Taylor Street, so don't expect to see one rolling by if you visit. You'll have to walk up a few blocks to Jackson or Washington to catch the nearest car.
Note:
this corner has an insane view of the Transamerica Building and Bay Bridge. It's extra beautiful in the evening and at sunset and is now one of
my favorite San Francisco photo spots
!

Arm Wrestling Machine
Location: Musée Mécanique
When I first learned this little arm wrestling machine was not only real, but a thing you can still really use I was thrilled. In the movie, Mia takes the Queen out on a drive, heading over the Golden Gate Bridge North, back down South along the Great Highway and then back North again to the Cliff House (does that drive actually make sense in real life? No. But we'll go with it.)
They end up at an arcade where Mia teaches the Queen how to arm wrestle a game. That whole arcade is actually a real museum: the Musée Mécanique. It used to be located in the basement of the Cliff House but in 2002 it was moved to Fisherman's Wharf where you can visit it totally for free. And yes, that arm wrestling machine is still there if you want to take a wack at it.
On this particular day of Princess Diaries location hunting, we decided to skip the Musée Mécanique as it's a crowded area and we're not trying to catch The C Word. I'll update this post when I do get over to play a round with the game myself!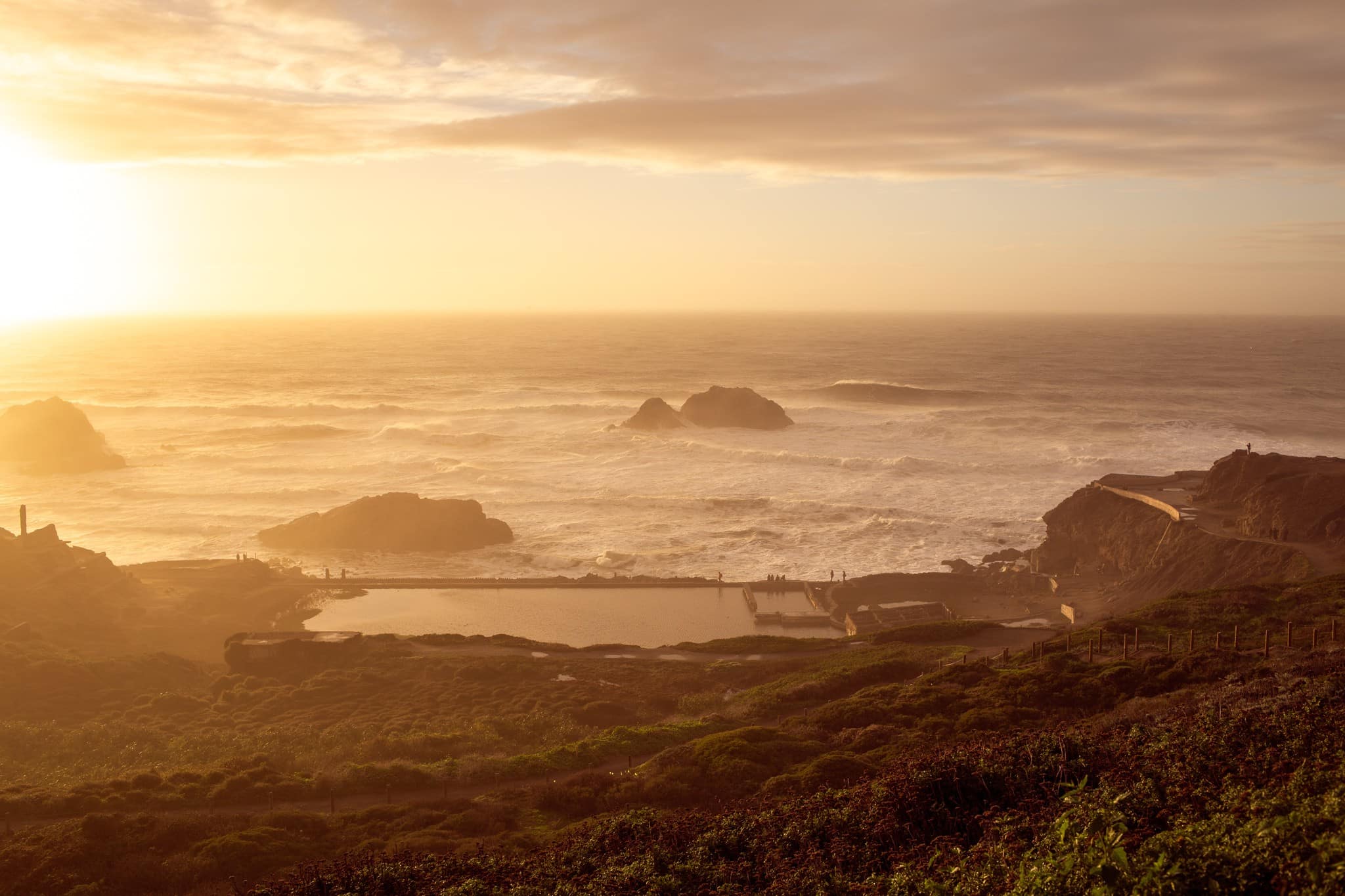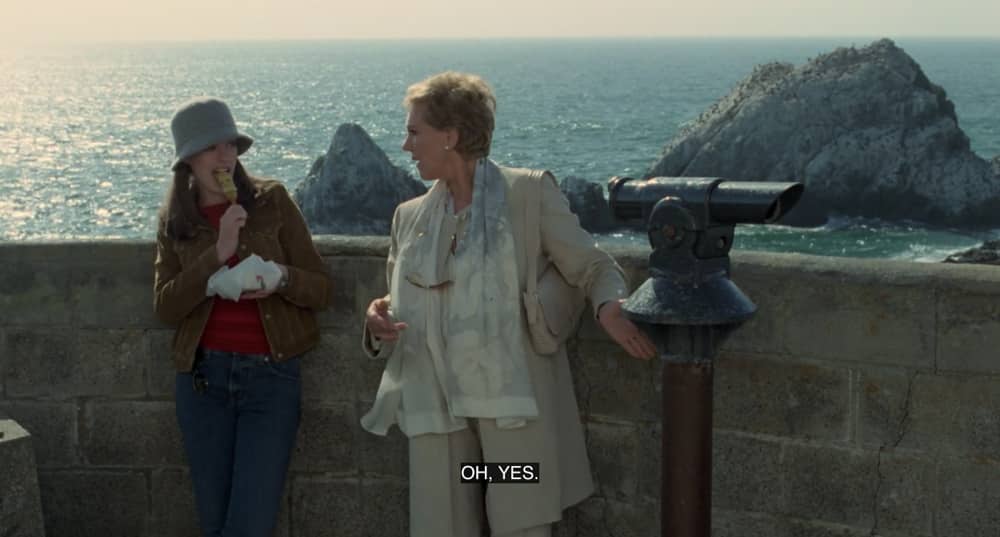 Cliff House Corn Dog
Location: Forner Cliff House / Sutro Baths
After wrestling the machine and taking photos, Mia and The Queen grab a corn dog and head up to the street level to soak a view of the Pacific Ocean. This is filmed right outside The Cliff House with the iconic Sutro Baths sea stack rock in the background.
The Cliff House has a super interesting and low-key cursed history. The original Cliff House was built in 1863 and has burnt down and/or rebuilt more than once. Most recently in 2020, the Cliff House closed down and the building is currently on sale. I'm sure it'll be bought and reopened soon. You can still visit the outside, though! And hike around Sutro Baths and Lands End, my favorite time of day to visit is golden hour.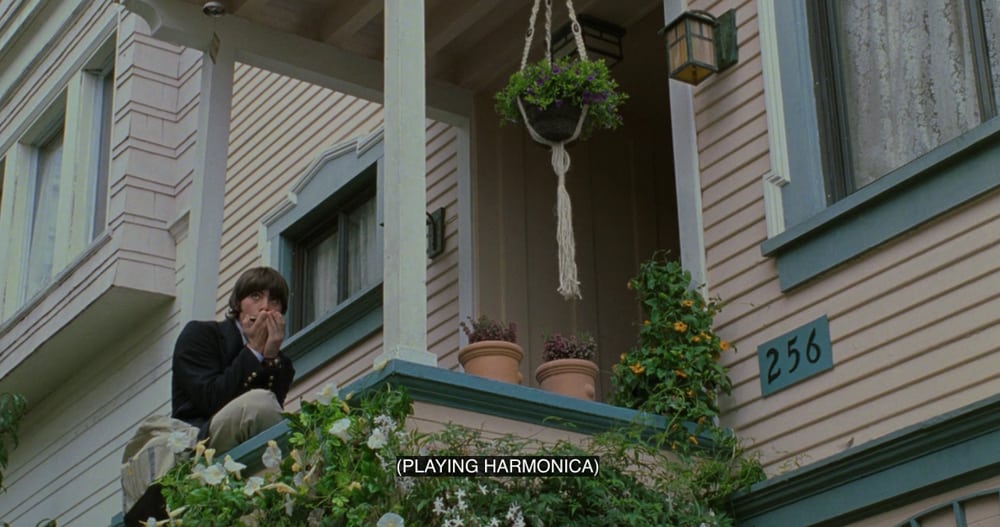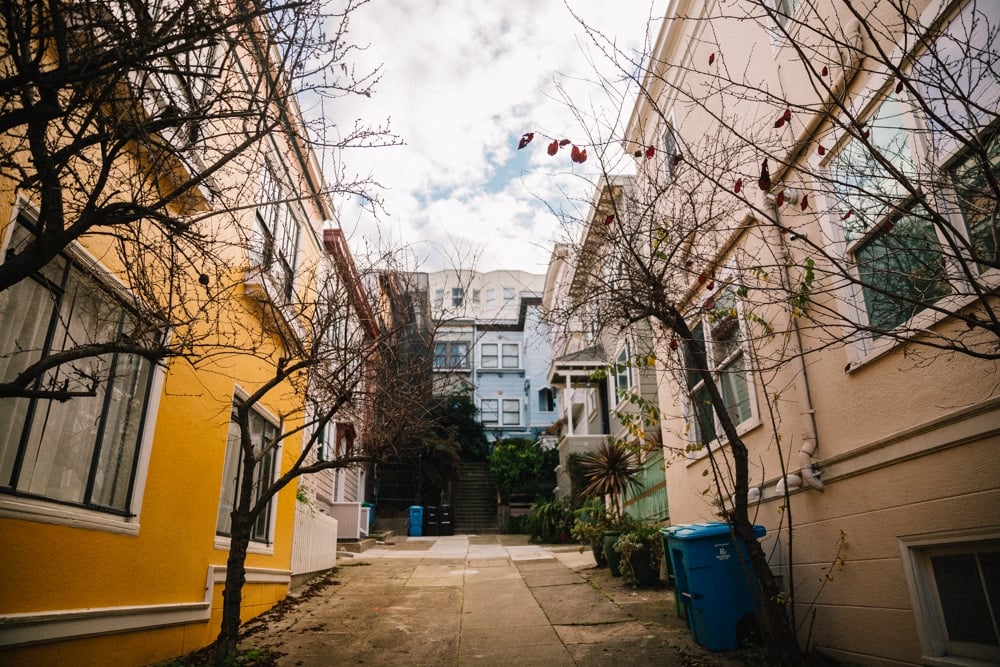 Lily & Michael's House
Location: 15 Phoenix Terrace
From loading into the limo to head to school to the pizza delivery guy and his beard, we actually see a fair bit of 15 Phoenix Terrace on screen. It's a real house and it is located in a dead-end little alley street of other houses. This makes it super easy to grab a photo of (no cars blocking the way!)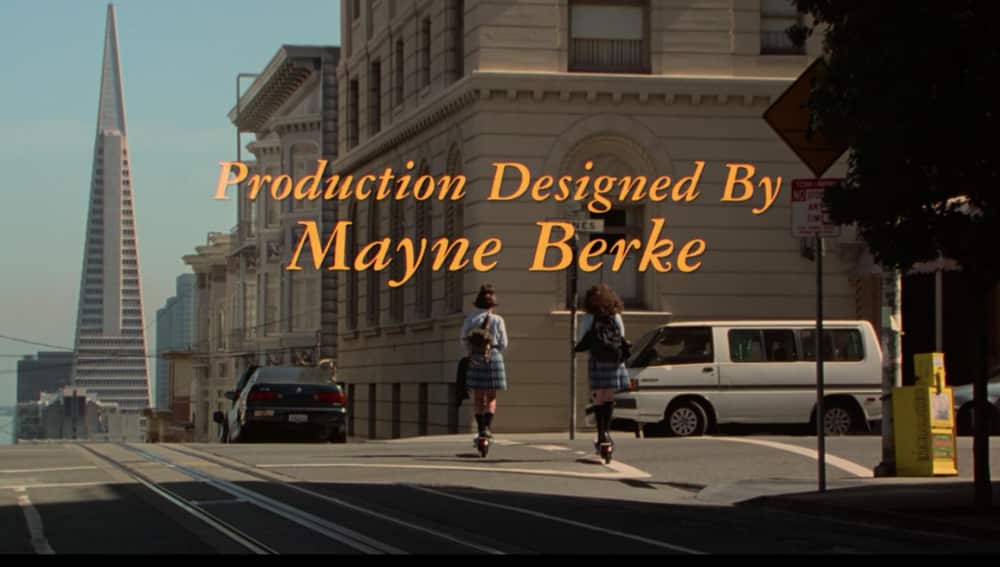 Intro Scootering To Class Scenes
Lily Location: Jones & Washington
Mia Location: Jones & Green
There's a few scenes at the start of the movie where Mia somehow scootered that 7 miles from her house to Nob Hill and is shown pushing her scooter up a steep street. Then it cuts to Lily cruising along with the Transamerica building in the distance, and Mia joins her.
I really wanted to rent a Lime scooter or something to ride at these spots for a fun TikTok video but alas, couldn't get any available. These lookout points are still super fun to visit as you get treated to epic views of the Bay and city. At Mia's hill, you can see Alcatraz, Angel Island and North Bay in the distance. At Lily's scene, the Transamerica building and Bay Bridge.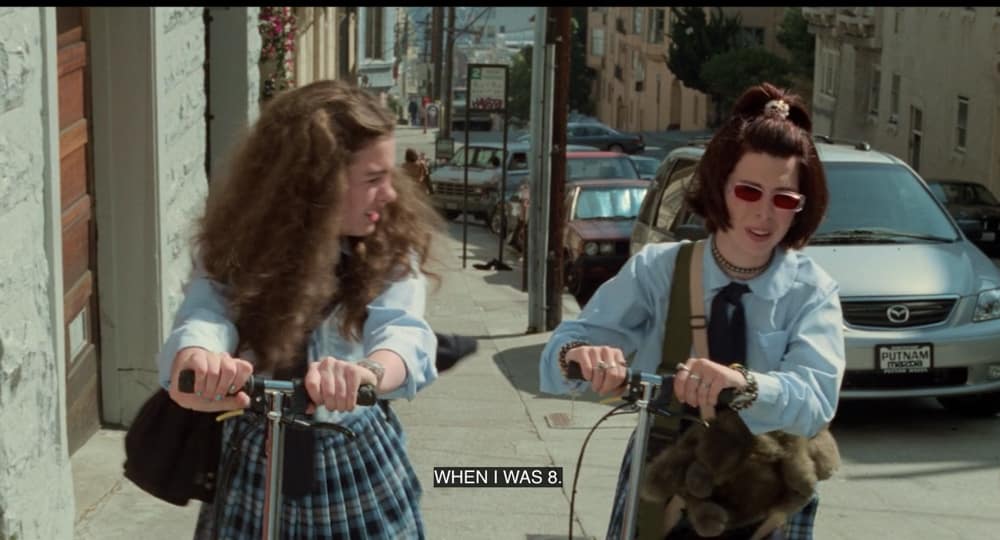 "I Gotta Go See My Baby"
Location: 1148 Jackson Street
Another minor scooter scene is when Mia and Lily are walking up a hill and chatting about the Queen. Mia then says "I gotta go see my baby!" before scootering up the hill, while Lily complains "we're taking the limo next time!" This block is just around the corner from Lily's house on Jackson Street. I like this street in real life a lot, as the Powel-Hyde cable car runs on here and you can hop on or watch it go by.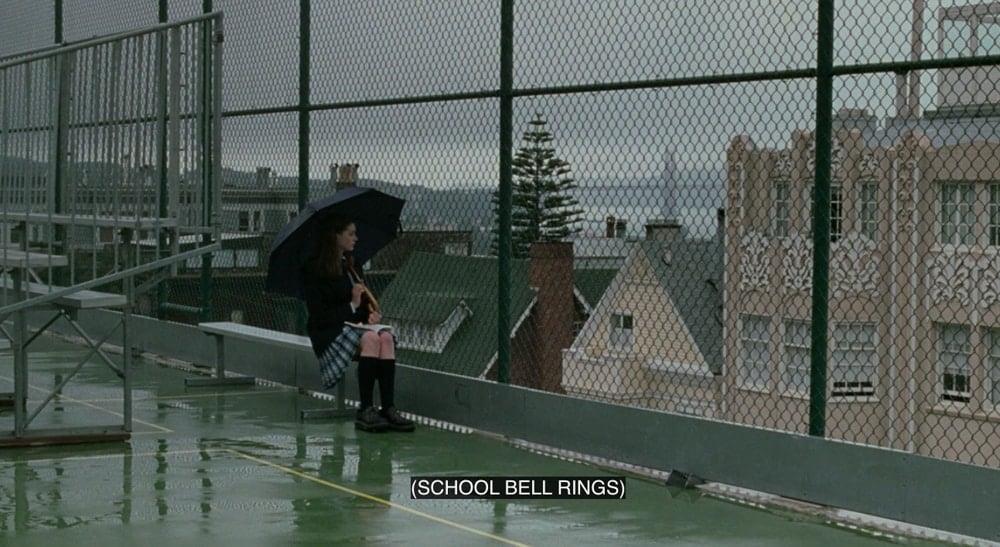 Princess Diaries Basketball Court Location
Location: Hamlin School rooftop
Ok guys, sadly this basketball court is on private property. It was indeed filmed in San Francisco (not a green screen as some other articles report) because I had found the location they used.
The basketball court scenes were filmed on top of Hamlin School on Vallejo and Buchanan. I'm pretty proud of myself for this find. One day after getting my nails down at my favorite Marina salon, I wandered around the streets looking up and found the school building with a chainlink fence on the top, along with the other buildings you can see in the background across the street to confirm.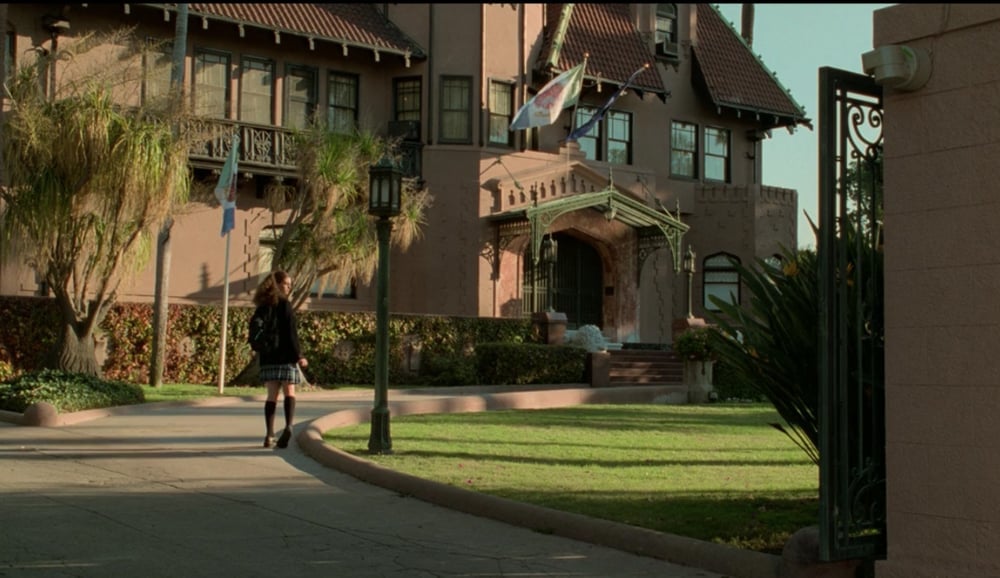 Princess Dairies Filming Locations Los Angeles
That about wraps up San Francisco Princess Diaries spots. As we chatted about, they filmed a good chunk in LA as well, though there aren't as many places you can visit in real life down there.
Queen Clarisse's Genovia Consulate
Location: Doheny Mansion, 10 Chester Pl, Los Angeles
I wish this beautiful mansion was in the Bay Area so I could visit it more easily, but it's actually in Los Angeles. It's simply too large and sunny to be actually located inside San Francisco. This historical mansion was built in 1899 and is currently used as a family home, though sometimes they allow group tours inside.
For the time being, you can always swing by the outside for photos. TBD if the "get off the grass" notice is real or not.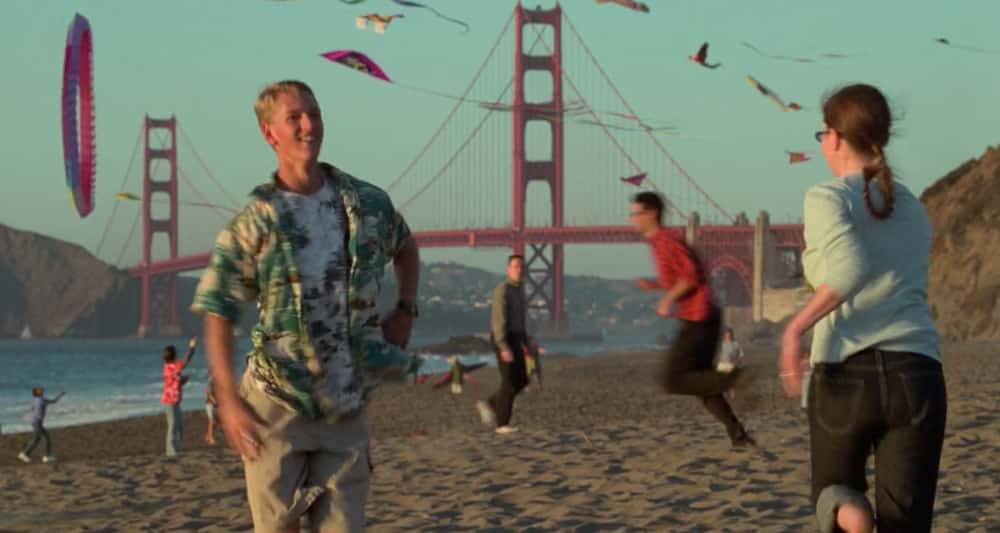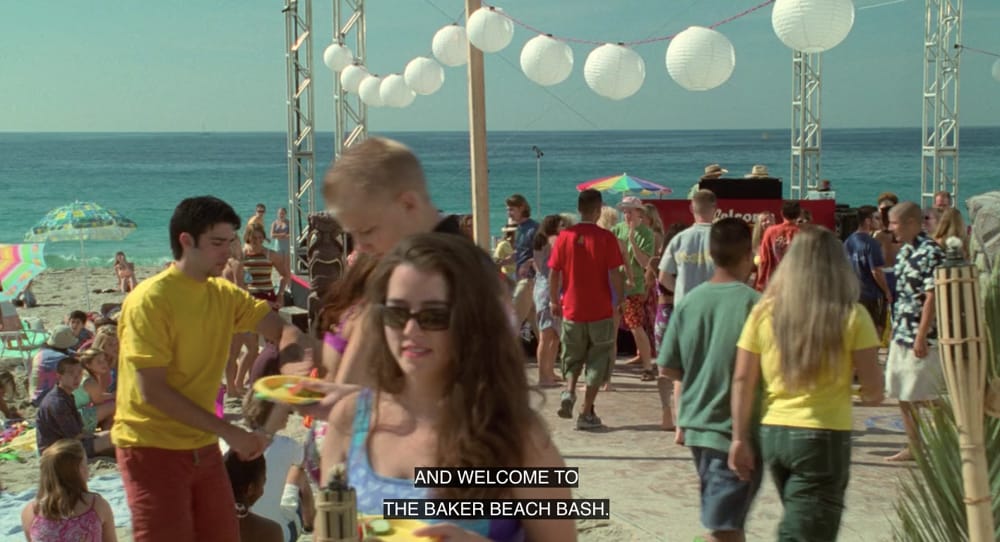 Baker Beach Party
Location: Malibu
Baker Beach is in fact a real-life beach that I visit all the time. It's rugged, has a killer view of the Golden Gate Bridge and Marin Headlands. I even have a friend who likes to go crab fishing off here. It's also a beach in San Francisco, which means it can get cold, foggy and misty at a drop of a hat.
According to an SFGate article, producers originally planned on shooting the beach party at Baker Beach, but quickly realize the unpredictable fog and cold was not a great filming experience. They then moved those scenes to Malibu, which is why everything looks so sunny and cheerful.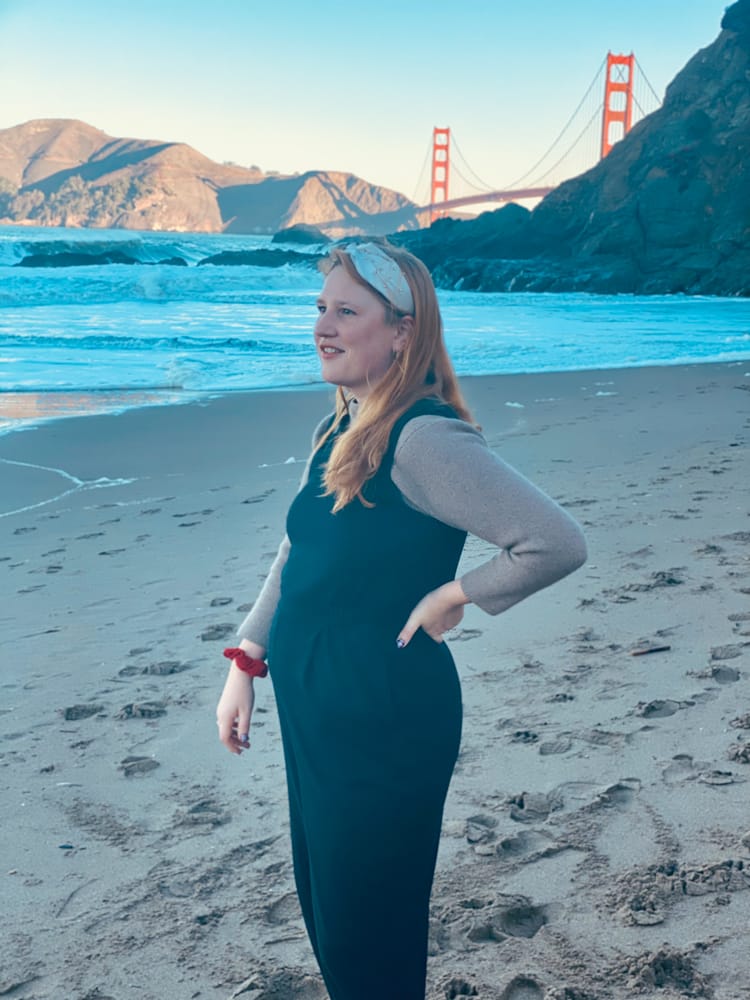 Interior School Scenes
Location: Alverno High School, Sierra Madre
Since the Grove High School outside is actually a mega-mansion, they needed to find a school to shoot in. The Alverno High School was used for inside filming scenes. Fun fact, this school has been used for many other movies, most notable Legally Blonde.
Other scenes filmed in LA included pretty much all the interior scenes (at the school, Mia's house, inside the consulate, the rock climbing gym, etc). Though the exterior of the rock climbing gym is located in Crissy Field and there is indeed an actual rock climbing gym down there, just not what they used for filming.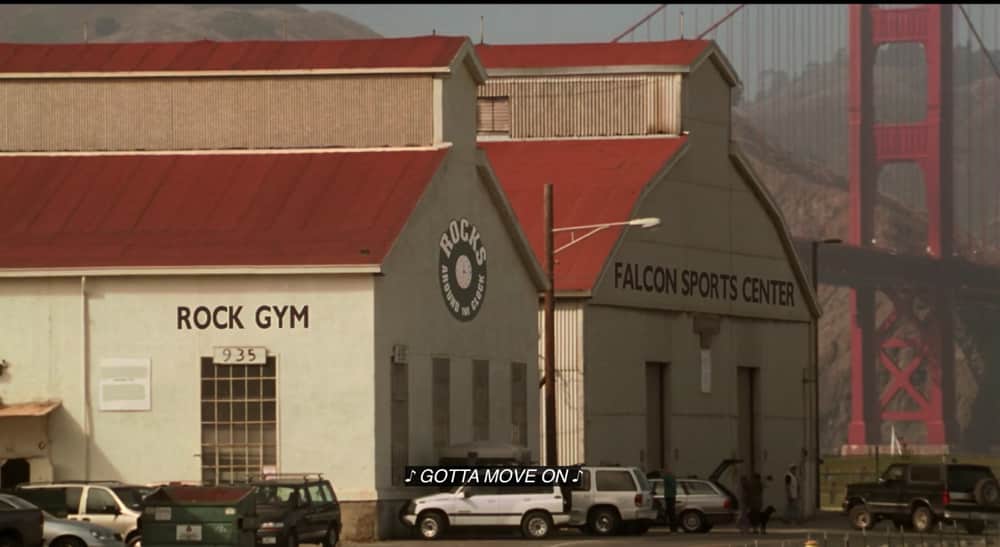 Where Is Genovia Located?
As a kid, I totally thought Genovia was a real place in Europe and I'm ashamed to admit just how long it took me to figure out it wasn't a real place. According to the movie itself, Genovia is located between France and Spain, which is the real country of Andorra. It's clear Genovia is supposed to be Andorra.
Where Are Princess Diaries 2 Filming Locations?
Where was Princess Diaries 2 filmed you ask? This was mostly down in Los Angeles Area.
The Princess Diaries castle is a real-life castle in England. The Longford Castle is a 16th-century castle with many expansive gardens, making it the perfect location do a fly-over shot for the Genovia Castle. But, just like the producers did with the first film, pretty much everything else was filmed in California.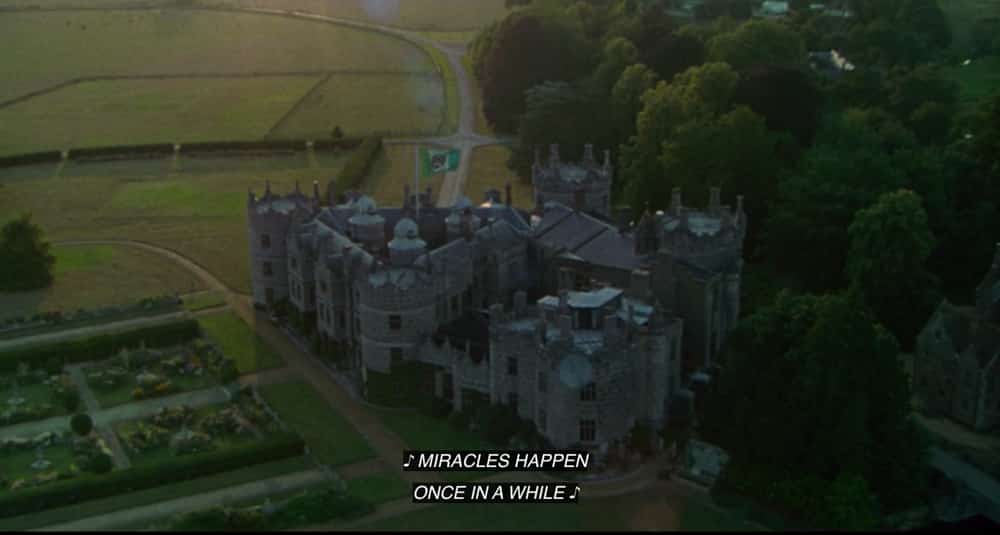 1288 S Oakland Avenue, Pasadena is a mansion that was used for filming scenes around the grounds. Various sets were used for the village and inside castle scenes. I can't verify this online, but I have a feeling the famous Golden Oak Ranch was probably used for some nature-focused scenes, like when Nicholas Devereaux makes a mad dash via bike and then horse.
When Will The Princess Diaries 3 Movie Come Out?
UG I don't know! I read online that everyone was on board for a 3rd movie, and a script was written and that at the end of 2019 they were in the final stages of putting the finishing touches on the script. And then, of course, the world shut down in 2020 and here we are in 2022 and no updates on the project have been announced.
At this point, I would be very surprised if a 3rd movie is produced at all, but we can always hope.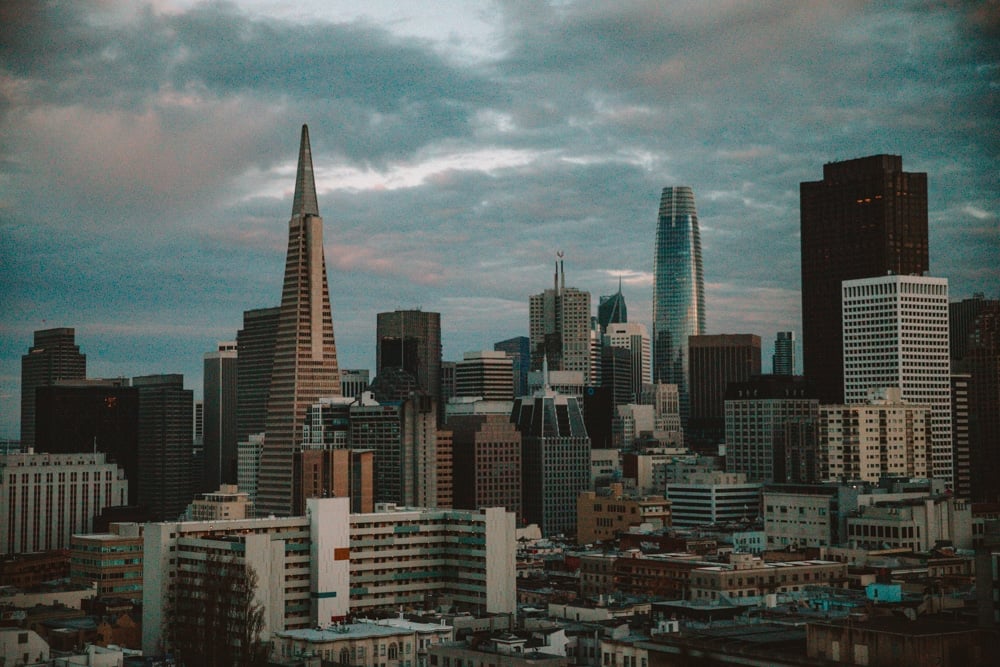 I hope this helps you find all the Princess Diaries San Francisco locations! It's such a fun way to explore this amazing city in a unique way.
If you have any more filming spots to add to the list, drop them below in the comments so everyone can see! And if you have questions, drop a comment or DM me on Instagram @thewhimsysoul.