Sundays in San Francisco mean one thing: BRUNCH! We wanted to get out of the city, so we hopped over to Sausalito to try out Le Garage, a French bistro hidden among the Sausalito sailboats.
By accident, I ended up fitting in perfectly by wearing this Amour Vert stripped dress. Does that happen to any of you — where you on accident (or on purpose) dress to fit the scene a little too perfectly? Regardless, I loved the give this dress has because I stuffed myself with yummy Eggs Benedict at Le Garage. It's a mostly open restaurant and we sat outside right by the docks. Fresh bay air and good people watching as the boats came in and out made this place extra special. If you are visiting Sausalito, make sure to check this place out. It's hidden deep in the docks, so use Google to find directions!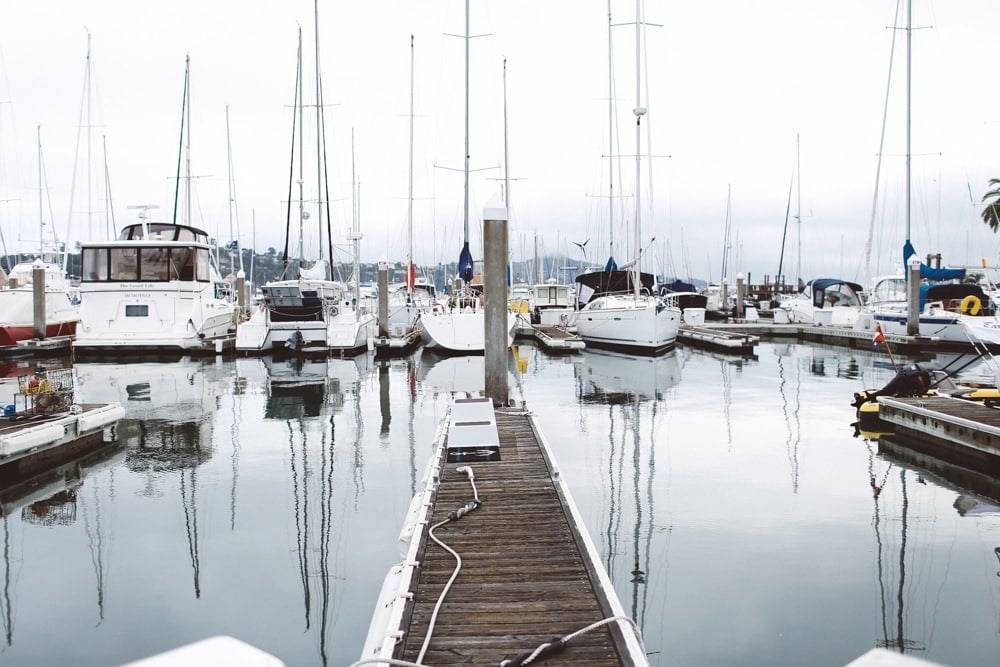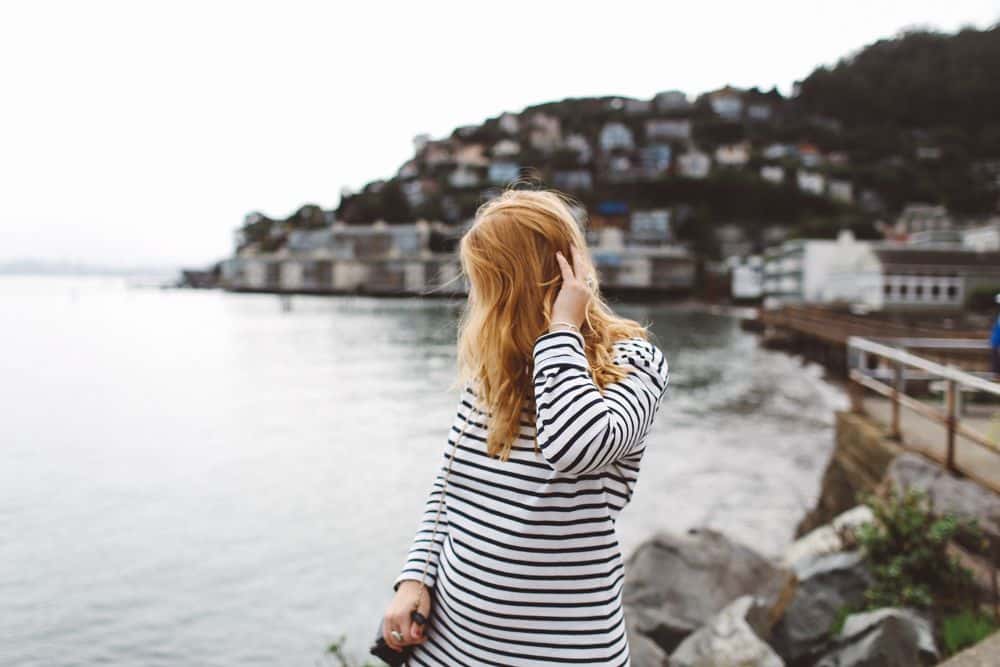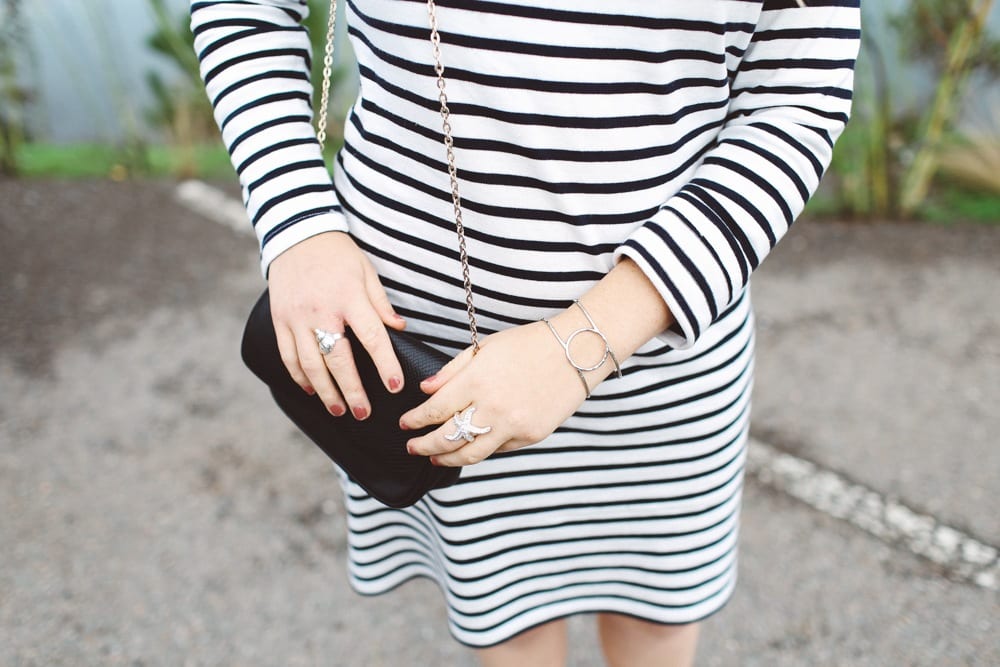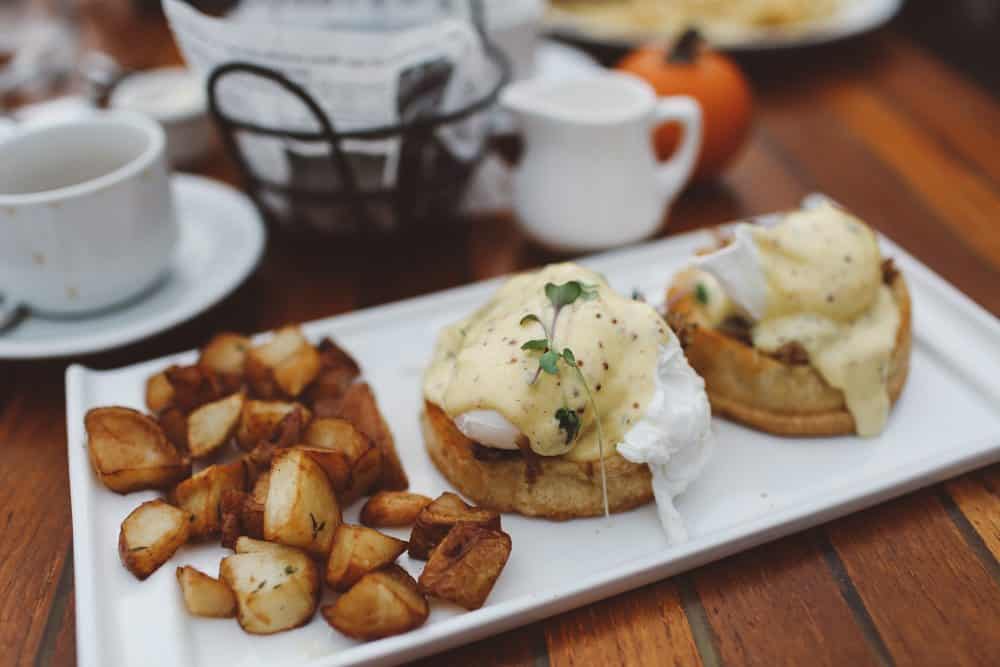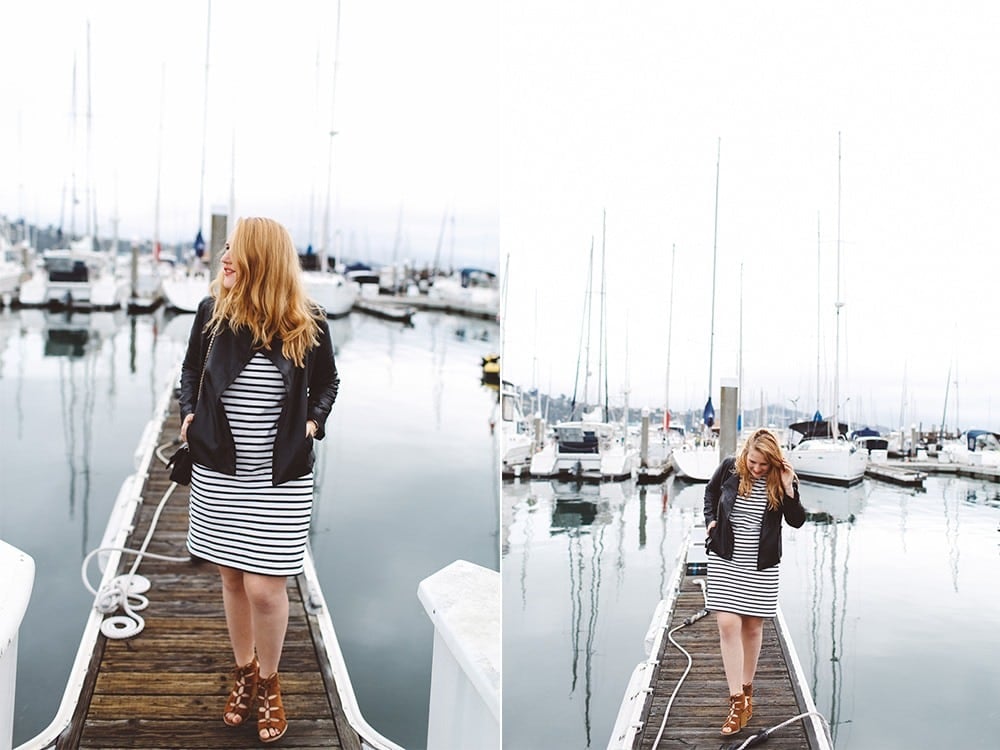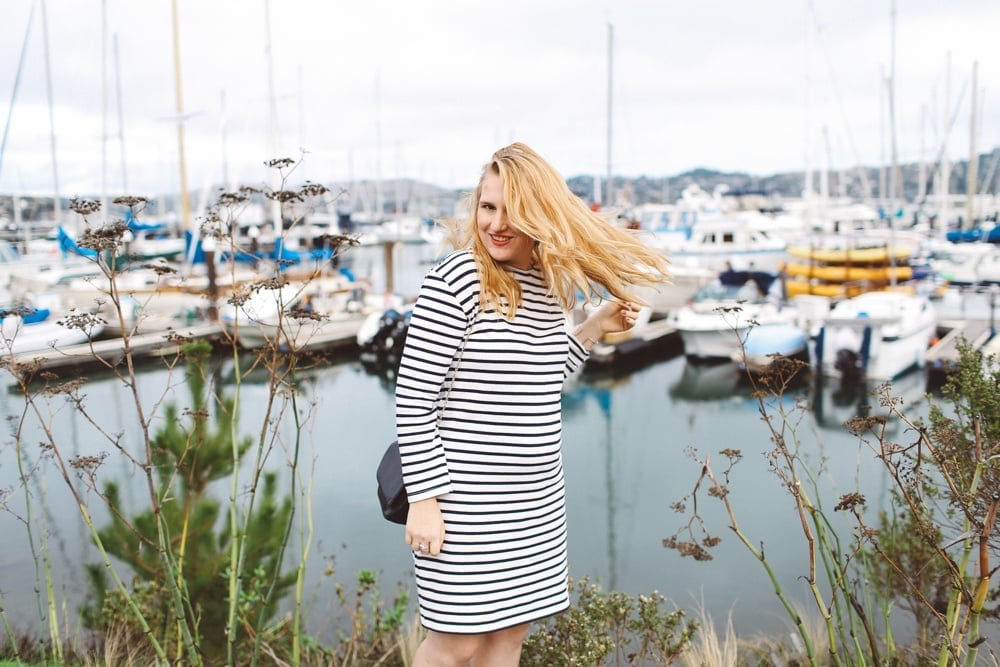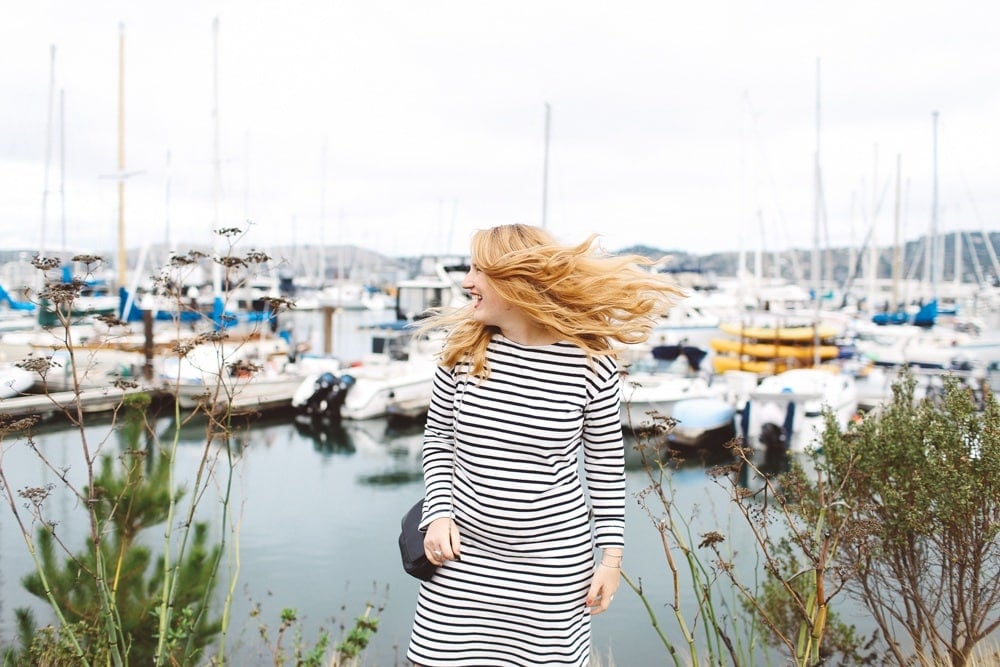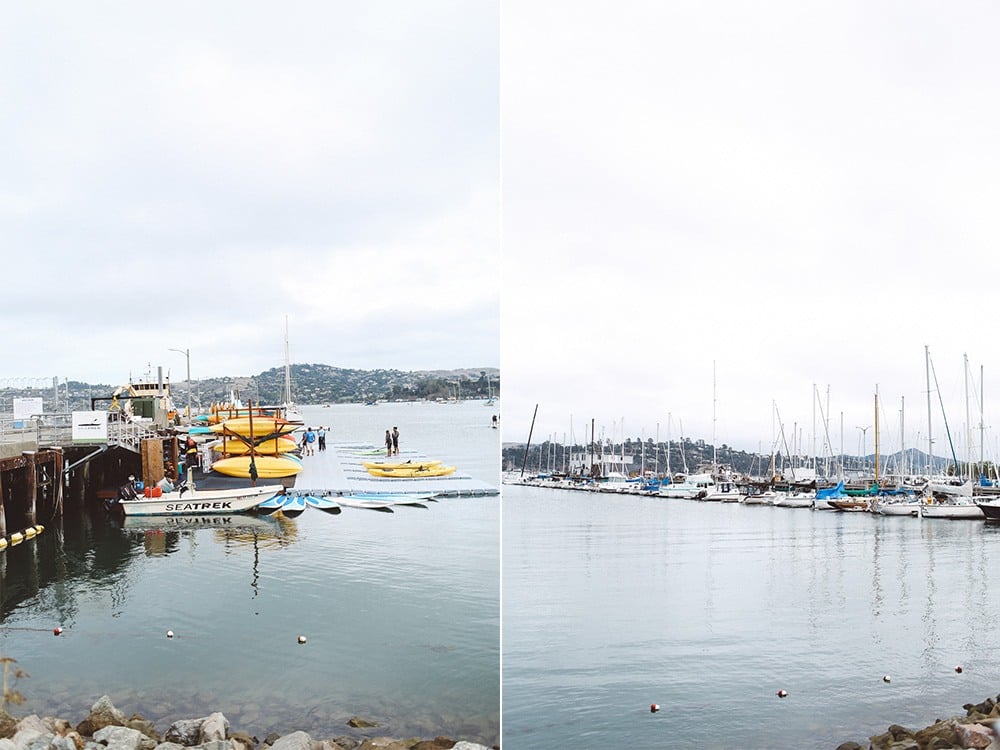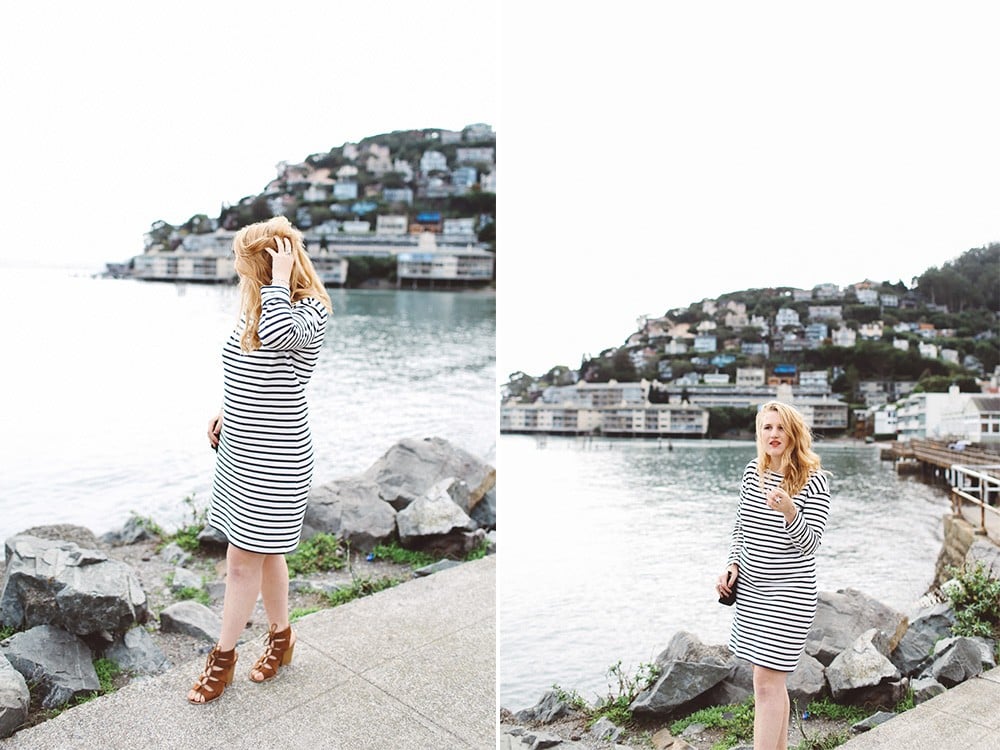 Amour Vert is my new favorite boutique because they have such a variety of chic and high quality clothing. Check em out here + I've linked other favorite pieces by them!