I always love a good weekend in wine country! With new wineries popping up every month, you never run out of options! This time around, my fellow blogger pal Emily (check her blog out) who also doubles as a media whiz invited me and other fab ladies up to Sonoma for a weekend of wine, food and sunshine. Here's my Healdsburg Trip Recap –  sharing everything we did and drank to why our hotel is the best luxury downtown Healdsburg hotel! If you are heading up to Healdsburg and looking for a classy weekend of wine tasting, read on.

PACK THIS!


---
SATURDAY
---
9:15am: Mak and Carlina met at my apartment in San Francisco so we could carpool up together. We didn't have to be at the hotel until 11am, and my map told me we'd get there in about 1 hour, 20 minutes, but there is ALWAYS  traffic around Petaluma. Always. So, it's best to leave a tad early. If you are a newbie to Sonoma/Napa, note that wineries open around 10am-11am and usually all close at 5pm, so  you can't afford to waste precious wine tasting time due to being stuck in traffic!
11:am: Today's traffic jam was two separate car crashes, but we still made it to Two Thirty-Five Luxury Suites right off the Healdsburg square at 11am. This was my first time actually spending a night in Sonoma or Napa – usually we make a big day of it then drive down in the evening, which is fun but so exhausting! This time around, I'd be staying right off the square, literally steps away from some of my favorite tasting rooms. Perfect!
Why I love Two Thirty-Five Luxury Suites: This hotel is above La Crema and Siduri, though you probably don't know it's there! While it's right off the square, it's tucked back just a bit on the edge of the little stream that runs through town, so you aren't bothered by noise and it feels like you are in a special place. They are different because the rooms are actually apartment style suites. They are perfect for bachelorette parties, long trips to wine country or if you have a larger group attending. These babies are much MUCH bigger than my apartment (though, that shouldn't surprise you since I live in San Francisco!) It was so nice to have space. I loved the rooms – each bed has 6 pillows and a tv that pops out of the footrest upon command. The bathroom is luxurious and the best part – everything is so peaceful! I could barely hear Carlina and Kelly move about in the rooms next to me. Made for a wonderful nights sleep for sure. When we woke up in the morning, we used the coffee maker in the kitchen (yes, it has a kitchen!) to treat ourself to one..and then two cups of coffee!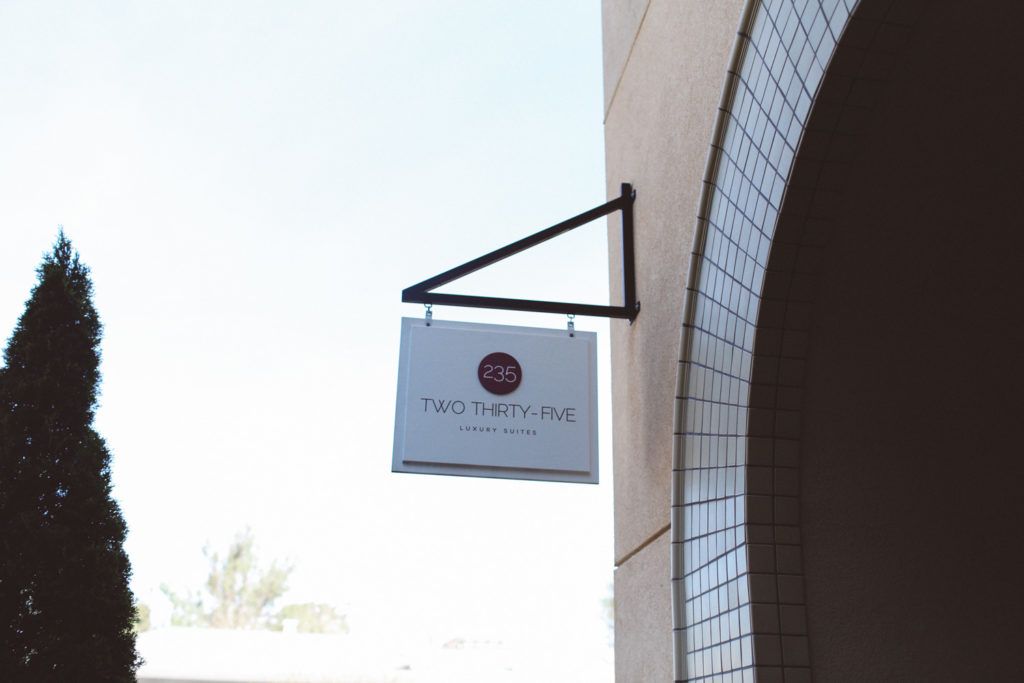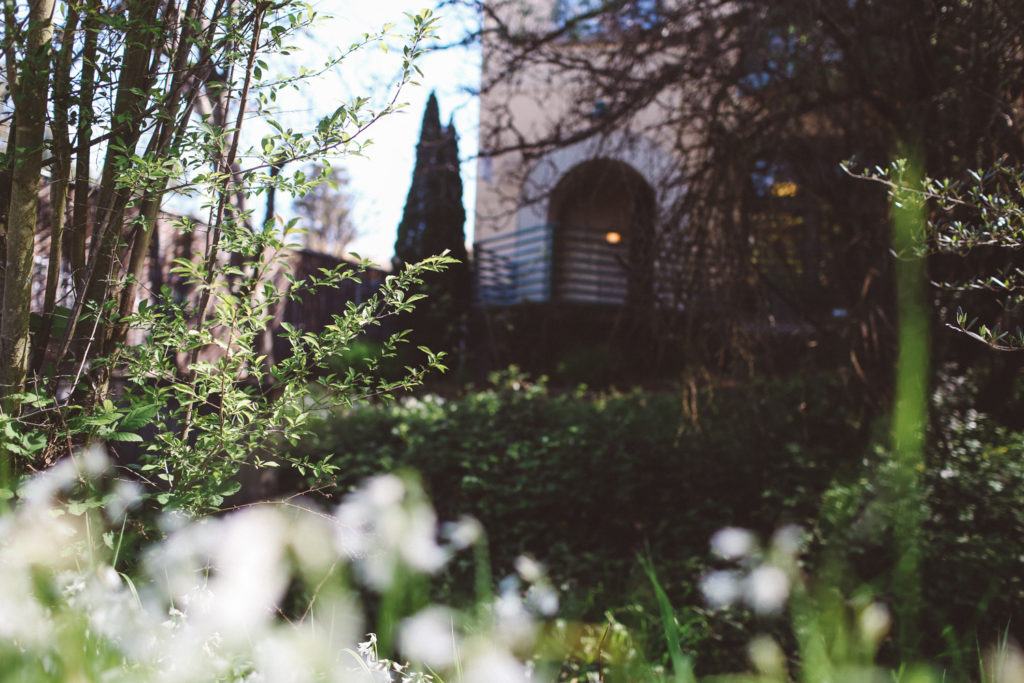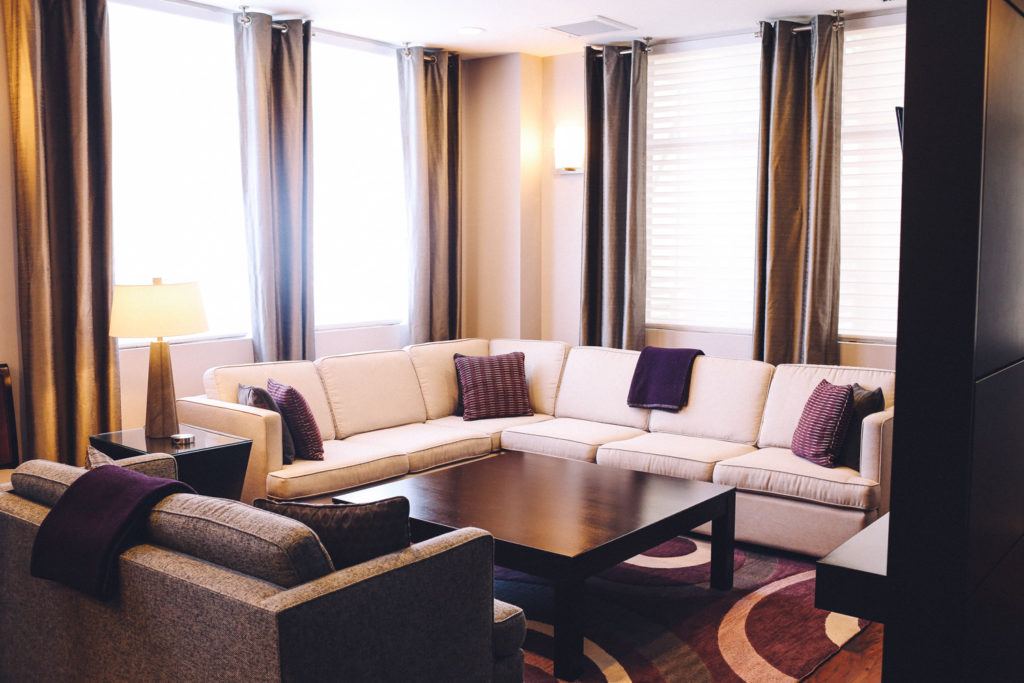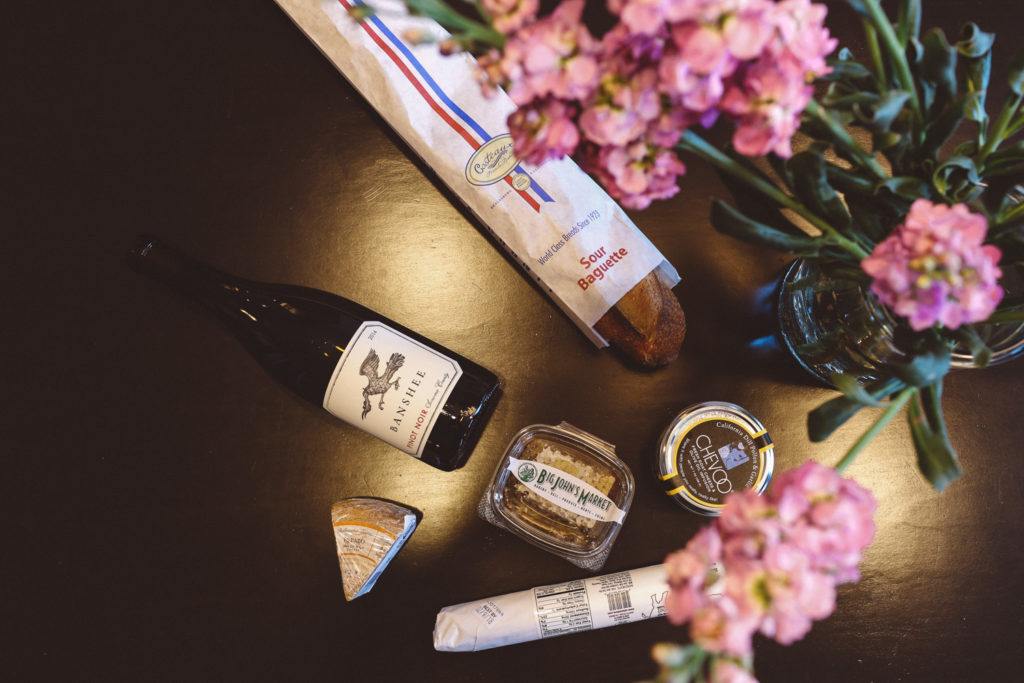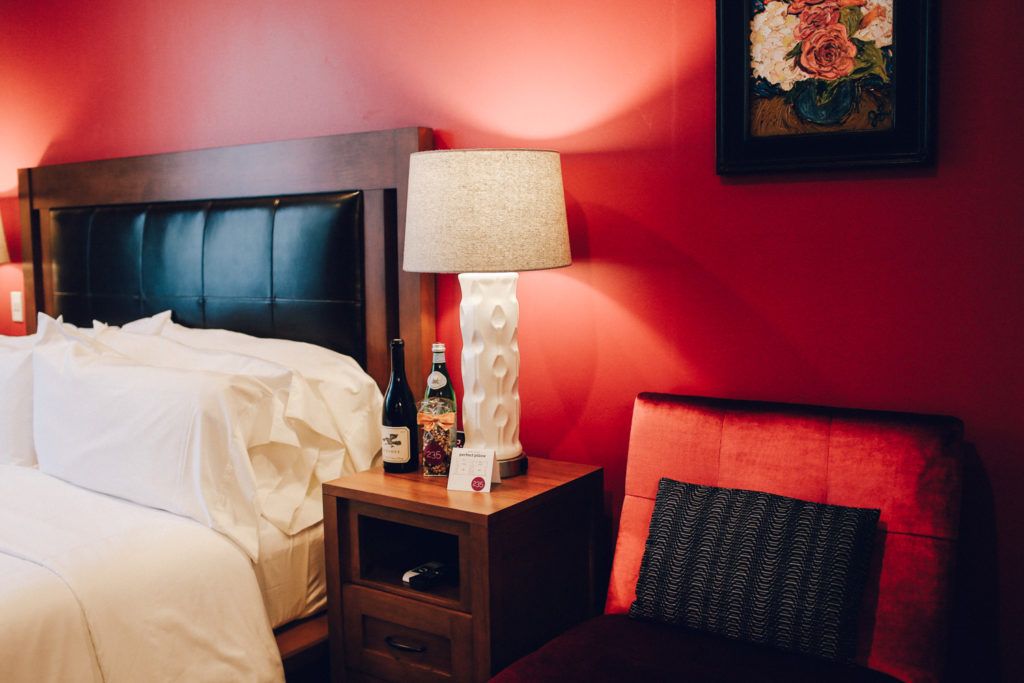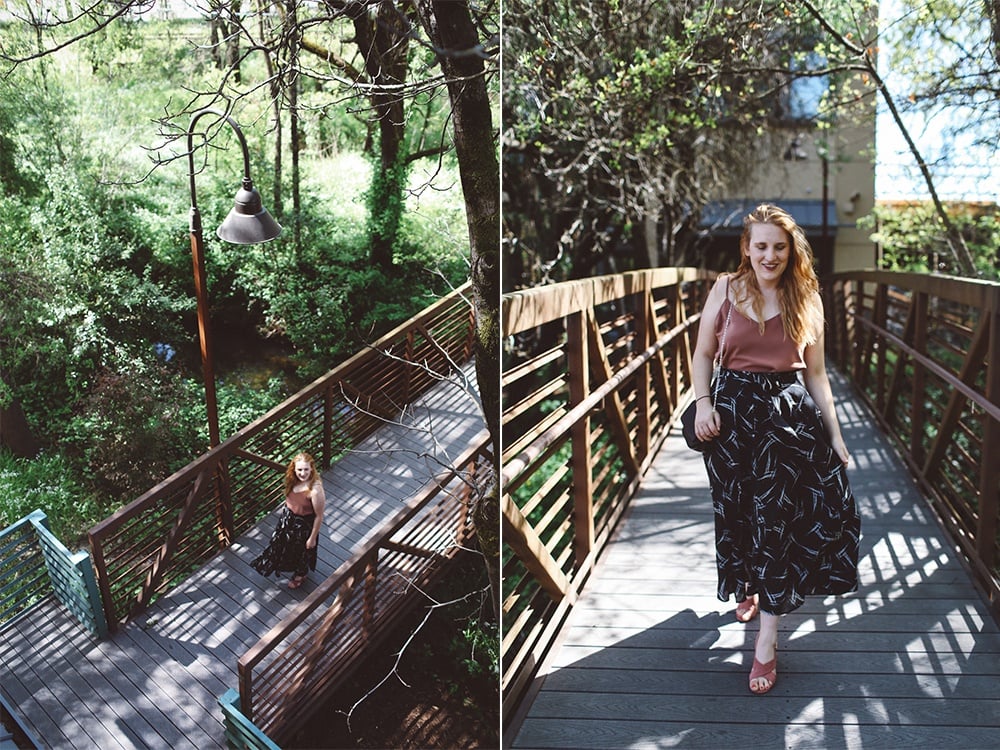 11:45am: We all met in our room and the motley crew headed out to Siduri. I thought it was going to be across the square or something, but nope, literally a couple steps to the left of our hotel. Score! I think Siduri had my favorite wine of the day. I'm a big fan of a good cab or pinot, and they make great ones that are perfectly spicy. Their tasting room is decorated in a fab boho hipster sort of way. You'll find a record player in the corner and plenty of colorful stools next to the window seat which boarders a huge window that is kept open thought the day to let in sunshine and fresh air. Here, we were served some bites from the kitchen, which we devoured because they were tasty and we were starving!
"Make sure to stop by Siduri around lunch so you can grab a bite to eat while you're wine tasting!"
1:30pm: Next up, to Banshee. This one we had to cross the square for, which I loved because the Healdsburg square is so charming – lots of palm trees and makes for a great place to just sit and people watch in the afternoon. I also swooned over the decor at  Banshee. From the colorful rugs to fun chairs, I wanted to steal everything to bring into my own place. Our tasting guide was uber charming and friendly. At one point he even wiped out a map to explain to us the different regions their grapes were grown and how that changes the wine. Every time I visit wine country I learn something new! I'm not the biggest rosé fan, but the other ladies loved the Banshee rosé and almost everyone brought home a bottle. So, if rosé all day is your motto, head here!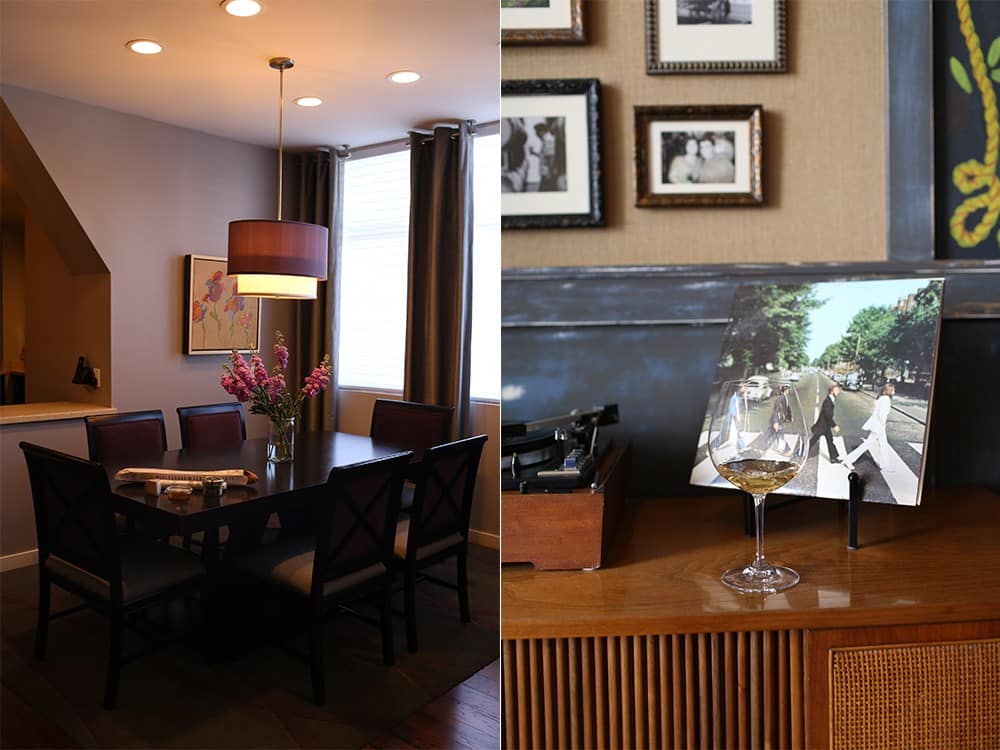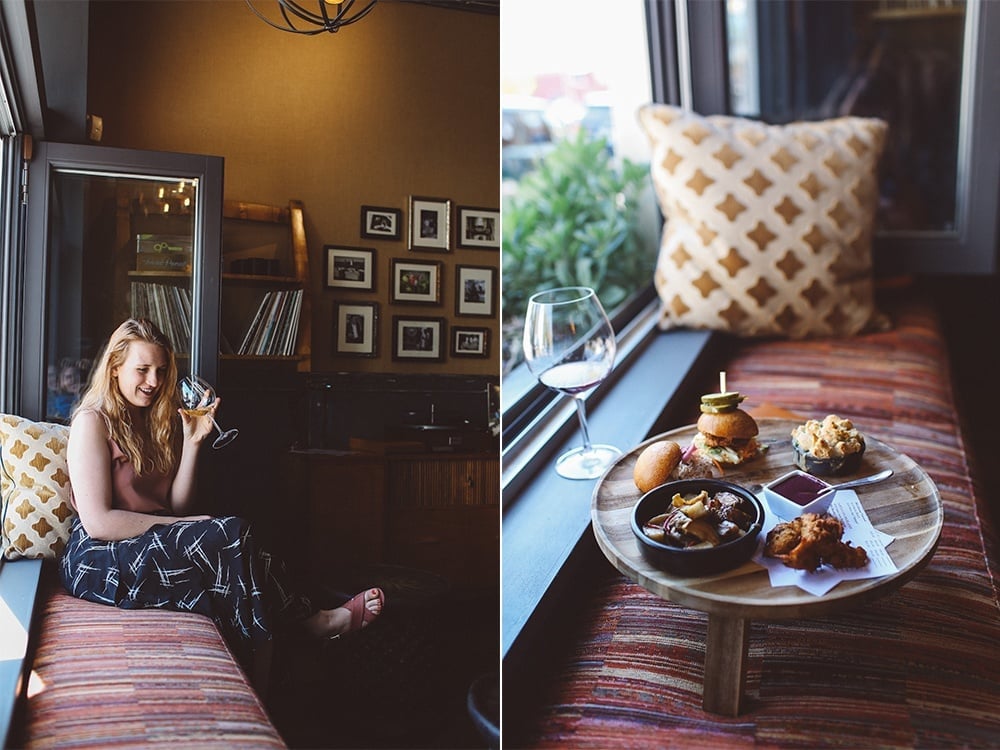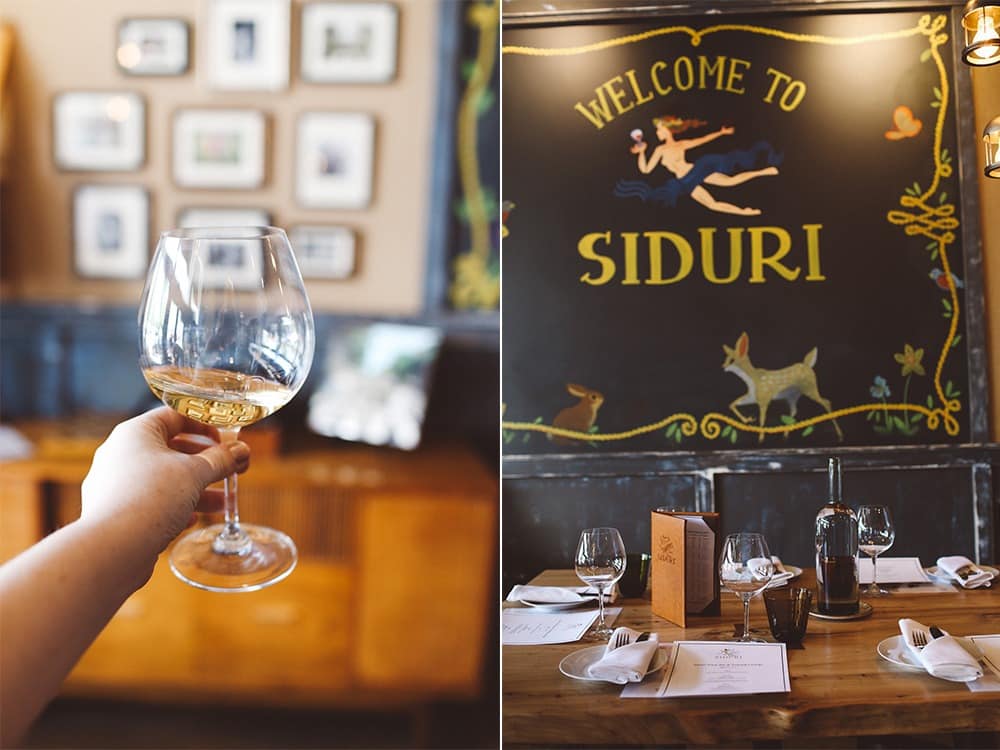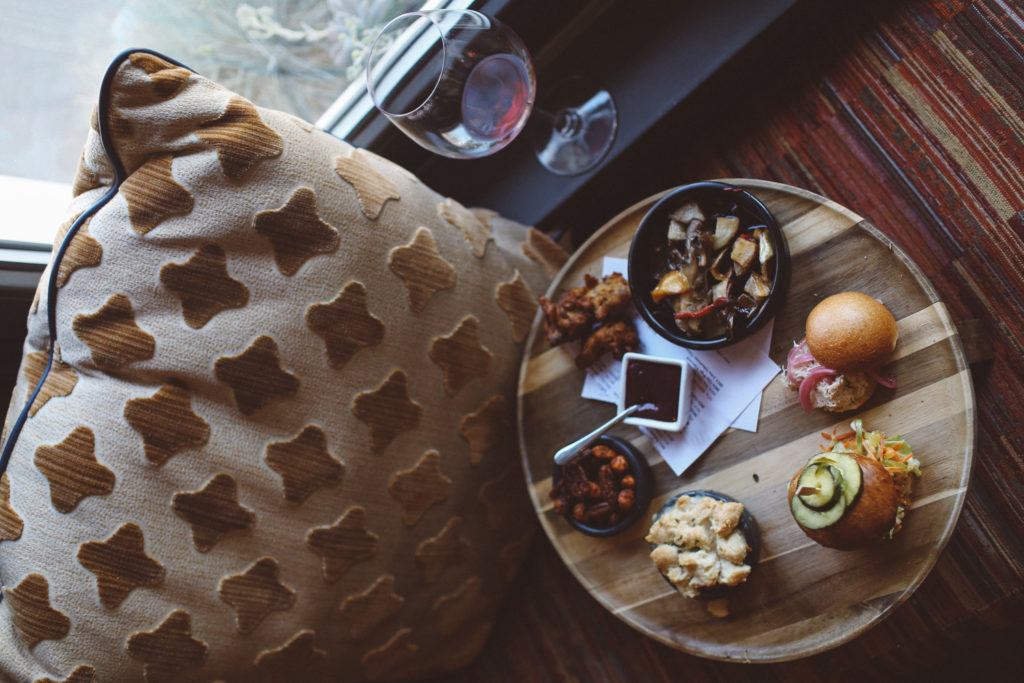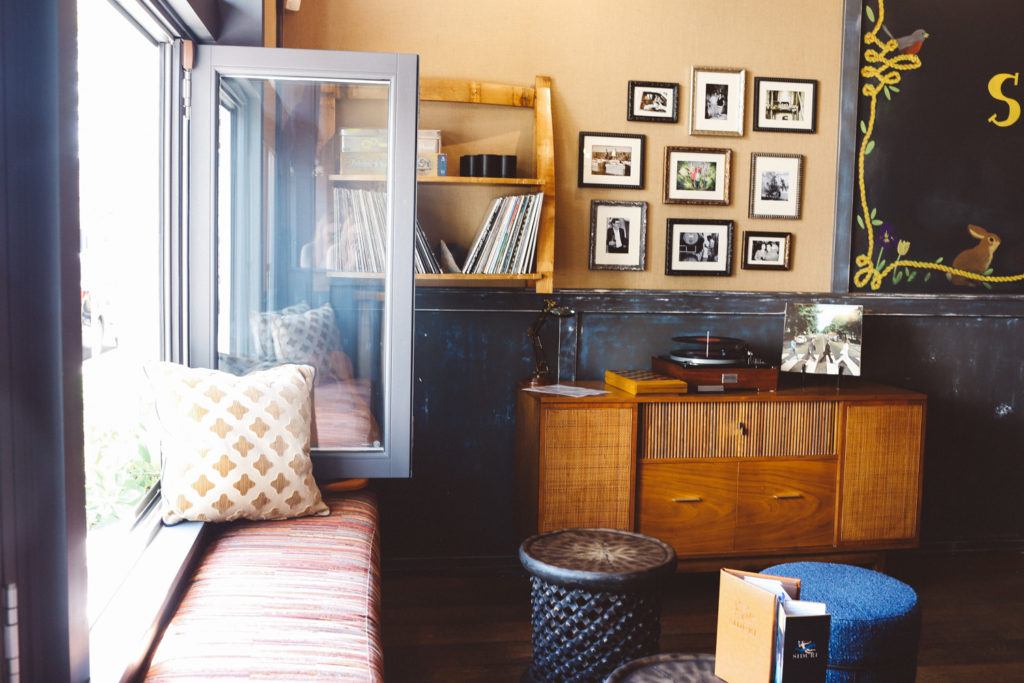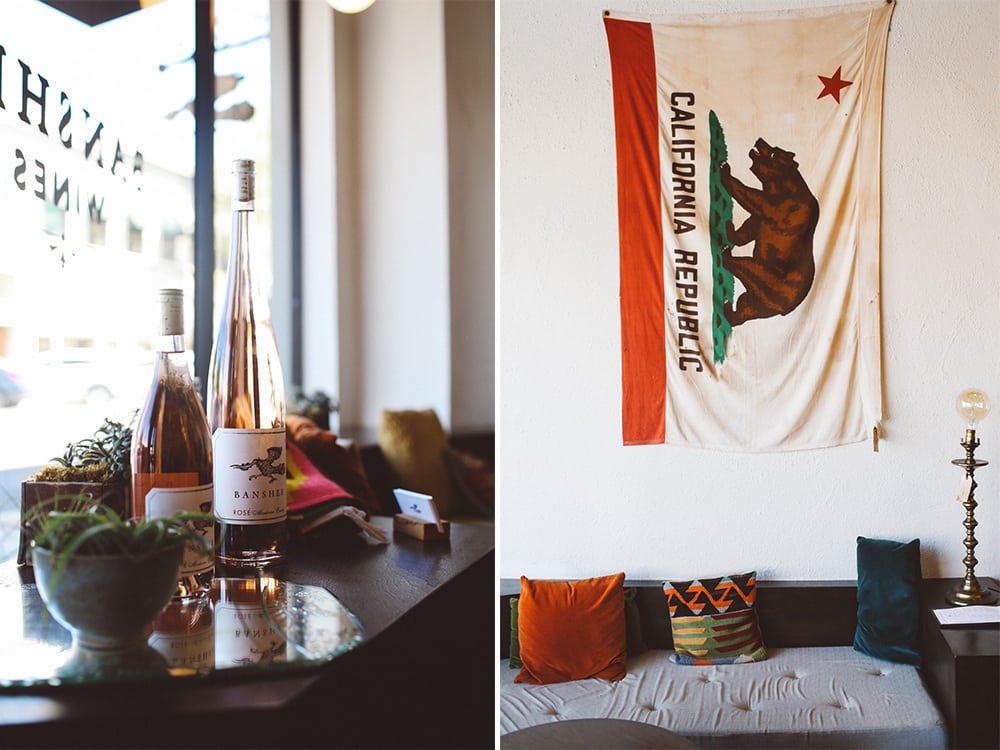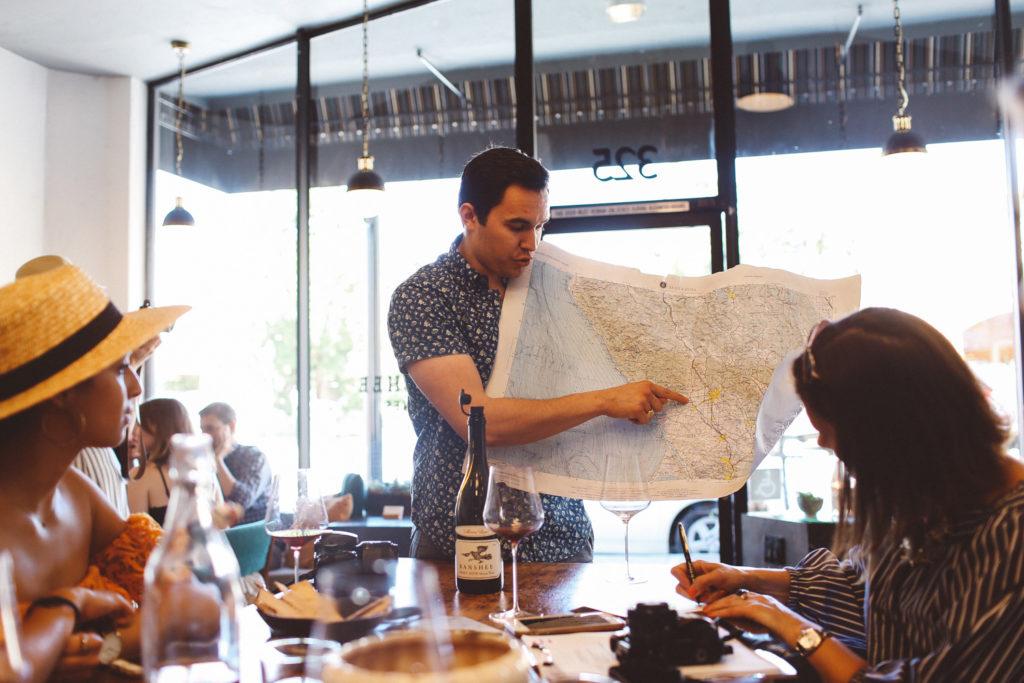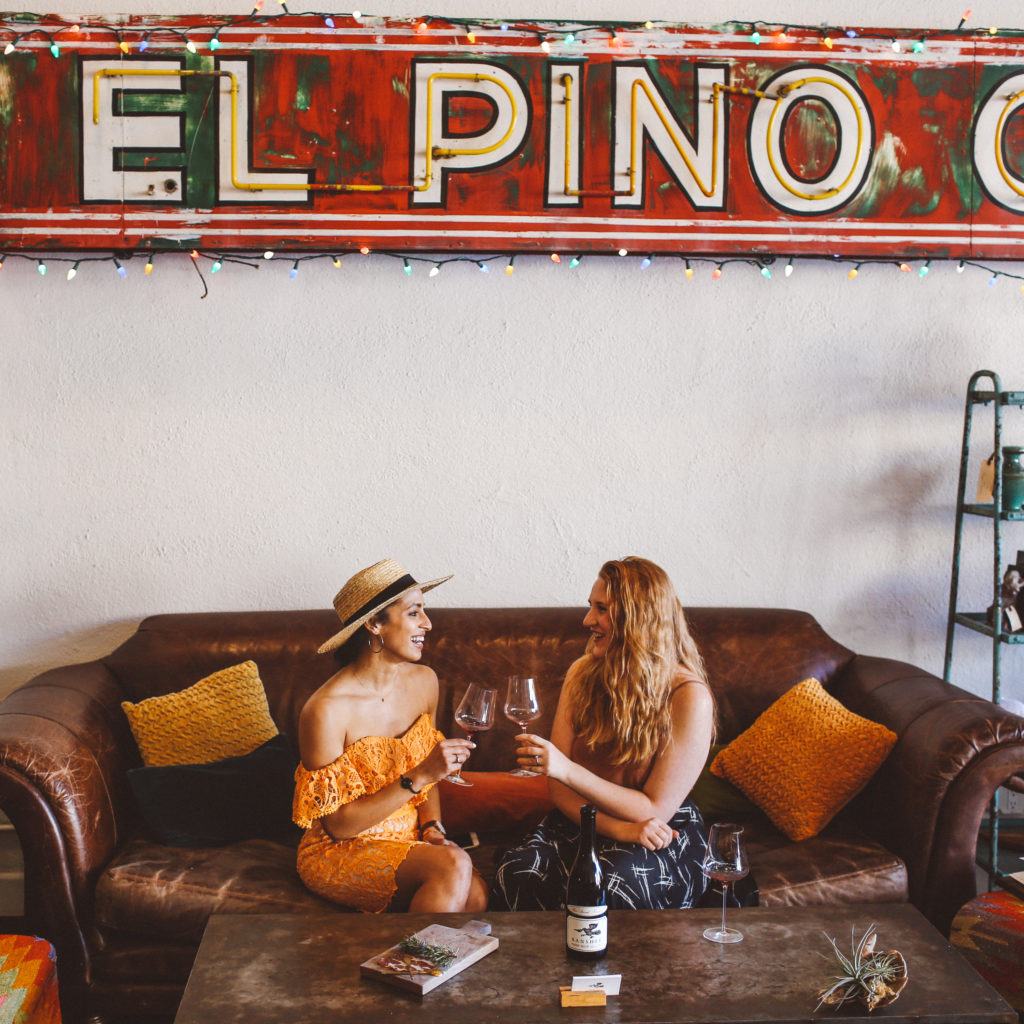 3:pm: At this point, we got a little break. Some ladies headed to the Shed, a famous spot in Healdsburg  full of treats and shops. I've already been, so I opted to instead grab some coffee and hang around the square soaking up sunshine. When you live in a foggy city you have to get as much Vitamin D when you can!
Tip: Stop by Noble Folk Ice Cream for the best sweet treat!
3:45pm: Our last winery of the day was at La Crema, which you've probably heard of before and also probably have tasted at home! We were treated to some special reserve wines.  They are best known for their cool-climate Chardonnays and Pinot Noir. At the end, our tasting guide had us all do a blind tasting, where he mixed up our glasses and we had to figure out which one was which. Guys, this was really hard! And also really fun, but goes to show you how much time goes into "fluent" in wine.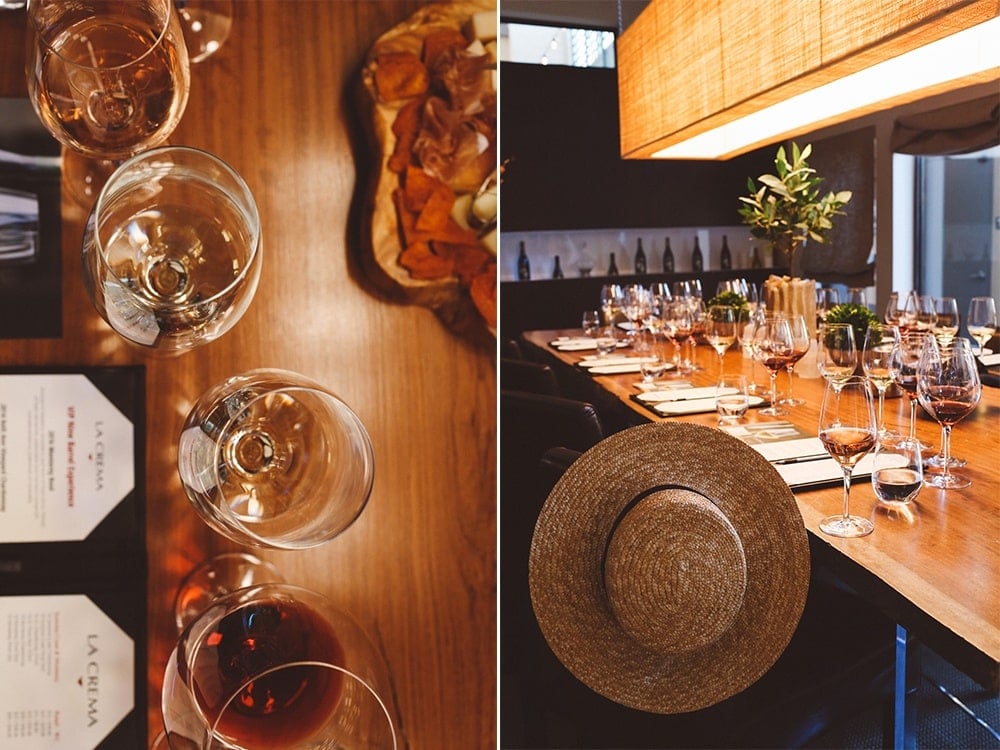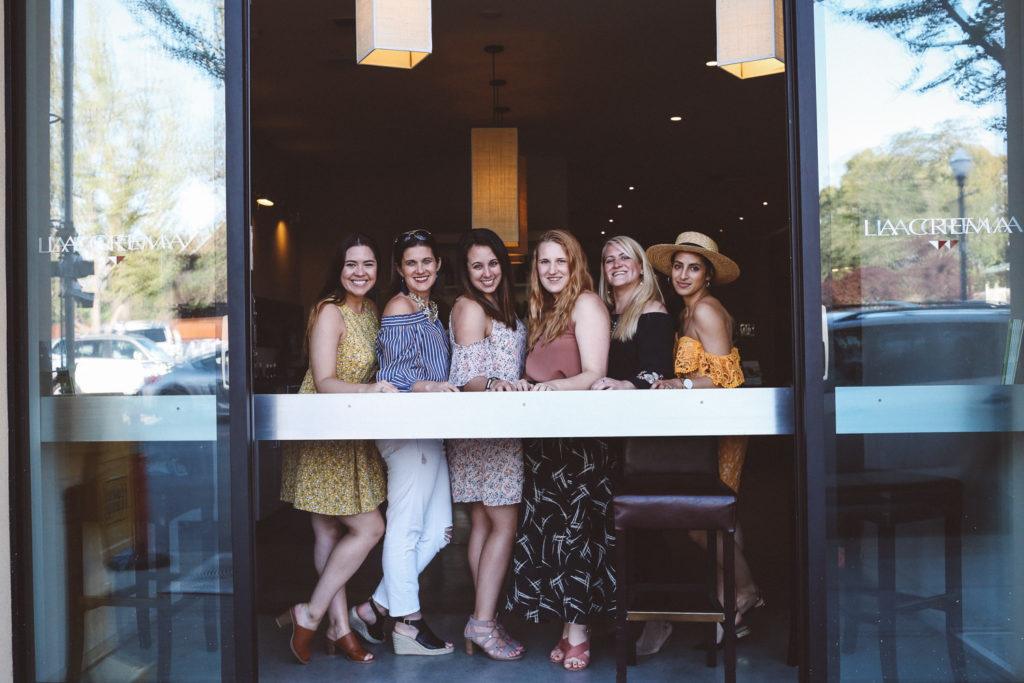 5:30pm: We all headed back to the hotel for a little downtime before dinner. I think we all made a beeline for those comfortable beds and took a quick nap. I was thankful I didn't have to be stuck in a car on the way home at the moment.
7pm: Dinner time! I had been looking forward to dinner at Valette all day. All Emily told us was that we'd be doing a surprise menu (called the "trust me menu") where the chef picks out dishes for us. I always love a good surprise. We brought some bottles from the wineries we visited to the restaurant.
Tip: Did you buy wine during that day that you love? Bring the bottle to dinner, most places will happily let you drink it for a corkage fee
So, Valette's menu was a wonderful experience. Our waiter asked for any allergies or strong dislikes and then… we didn't have to make decisions for the rest of the night. 5 courses, all a surprise. The best part? We each got different dishes and we all shared a bit, so by the end of the night I feel like we each got the sample pretty much the whole menu. One of my favorite dishes was the Bread, Butter and Jam for dessert, which was buttery and salty and at the end of the day is such a simple dish but the flavors explode in your mouth. Good thing I was wearing a lose skirt! We stayed for hours chatting, eating, drinking – the best way to spend a night in Healdsburg! Make sure to reserve a table here when you are visiting.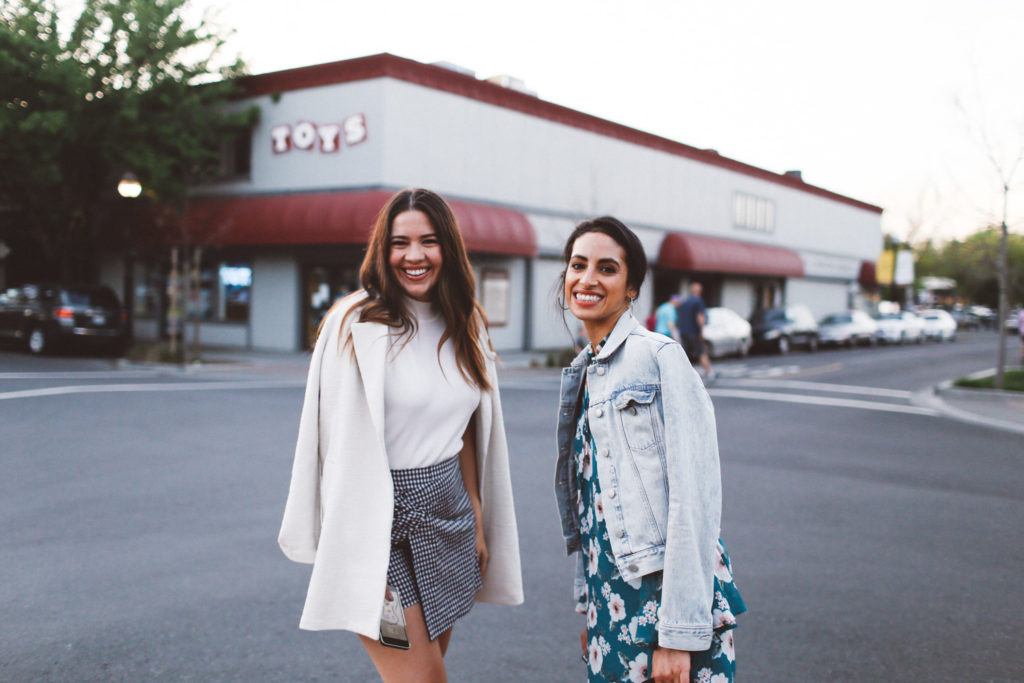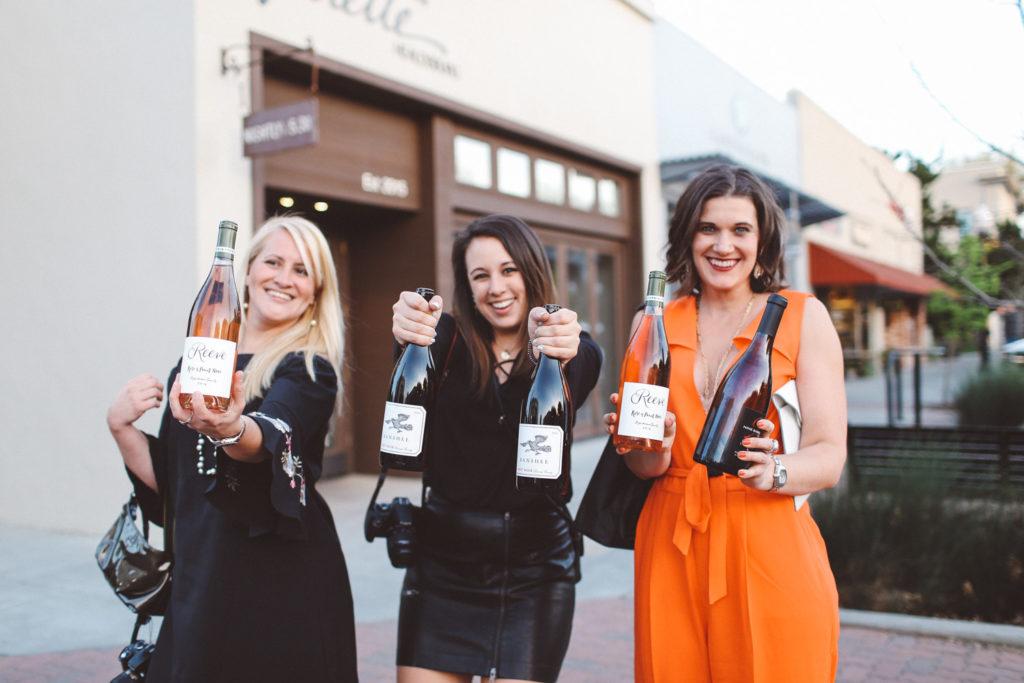 10:30pm: Finally, we realized we were almost the last people at the restaurant, but we wren't exactly ready to head back to the hotel. We decided to grab a drink at John & Zekes, which ended up being filled with mostly men playing pool. We stayed for just one drink. I'd recommend instead heading to Bear Republic or Duke's.
11:30pm: Bed time!
---
SUNDAY
---
9am: I have a cat who loves cuddles and a fiancé who sometimes snores, so I loved having the whole bed to myself. Shoutout to Two Thirty-Five Luxury Suites for the best pillows a gal could ask for!
9:30am: We put our luggage into our cars and then walked over to The Parish, the cutest little Creole brunch spot a couple blocks away. It's currently blocked in by a bunch of construction, but you still can't miss the big yellow house on the corner! They have outdoor tables, so we were able to enjoy our brunch in the fresh air.
We immediately ordered a couple plates of beignets, a must when dining at a southern restaurant.
I also ordered a cup of chicory coffee, something I tried for the first time while visiting Boulder's famous creole brunch spot and fell in love. Coffee turnt up! I got the special, which was Crab Eggs Benedict, and the other ladies got their shrimp and grits and french toast, all which was extremely well cooked and made for the perfect brunch for another day of wine tasting! This place is very popular, so make sure to make reservations ahead of time and specify if you want to sit indoors or outdoors.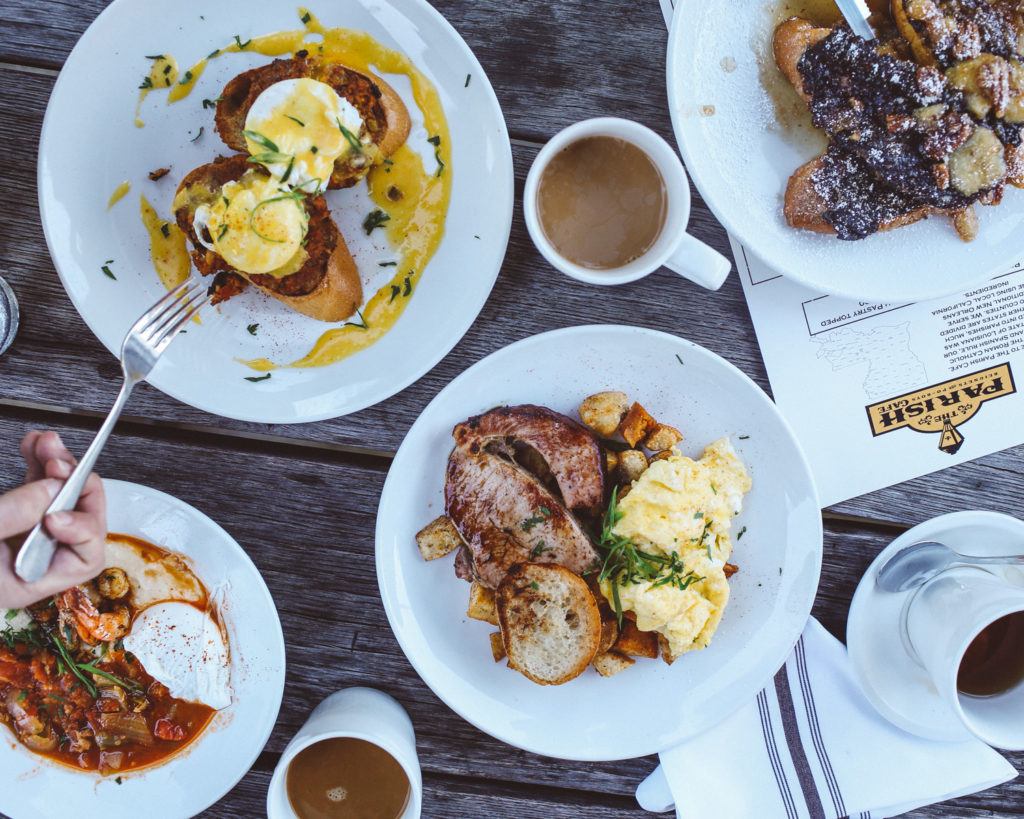 11am: And just like that, we were off to the countryside to visit Reeve Wines. Sunshine and windows down the whole way. The entrance sign is small, we drove right by it the first time, opps! I've been to many a wineries in Sonoma and Napa, and I have to honestly say that Reeve is now on my top 5 favorites list. From the long winding driveway taking you deep from the main road, to seeing the string lights in the barn when you roll up to the Italian-style deck filled with plants and sunshine, this spot couldn't be cutest. Then, when you step out, the only thing you hear are birds, the wind through the trees and music softly playing in the background. Most tasting are outdoors and this, my friends, are the way tastings are suppose to be. I think I speak for all of us when I say that it's always a bummer when you arrive at a winery only to be pushed to the back of a dark room at a crowded bar, your Som quickly rushes you through tasting and you are in and out in under 20 minuets (has happened more time than I can count!). Reeve though, is the complete opposite.
For us, they brought out a table to the lower area so we could have a private outdoor tasting with the winemaker. We had a rosé (with berry flavors!), a riesling and an Anderson Valley Pinot. Towards the end, the winemaker told us to grab our glasses and hop into the back of his truck – he wanted to drive us up to the villa they rent out on the property for a quick tour.
Guys.
This house is stunning!! If you are looking to spend a few nights away from the square, this is the place to head to. It's not the decor, it's not the mini wine cellar, it's not the outdoor patio that got me. It's the view and the pool. Look at how beautiful this spot is! I wish we could have stayed all day there, but alas, our time in wine country was coming to an end. We hugged and I was off again, windows down, music blasting sunshine streaming through the windshield.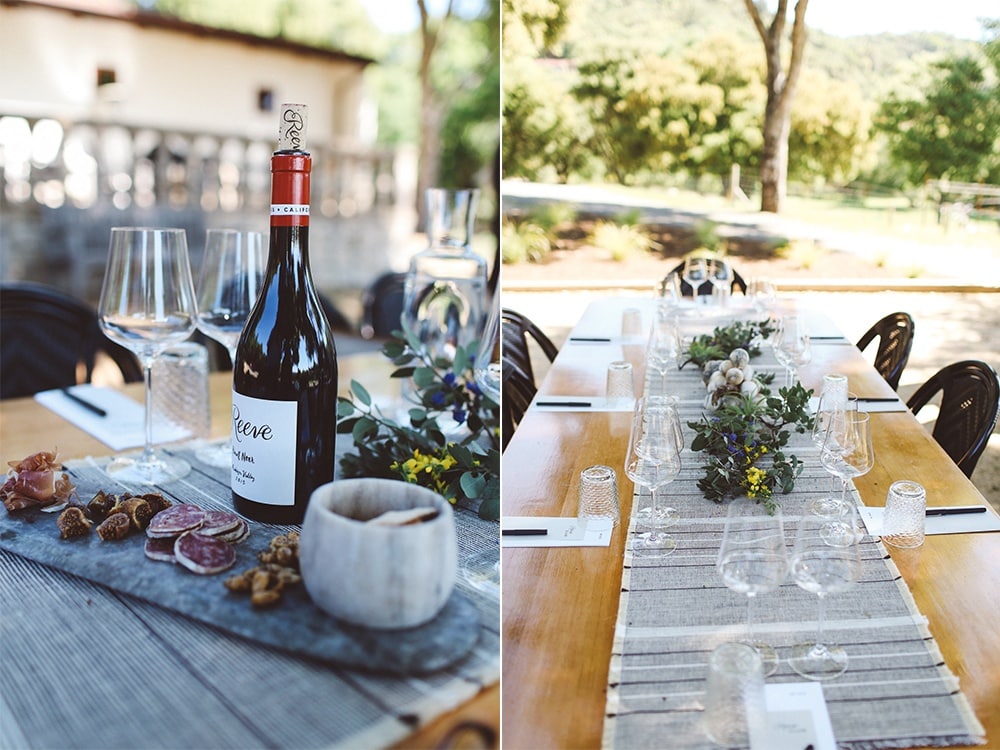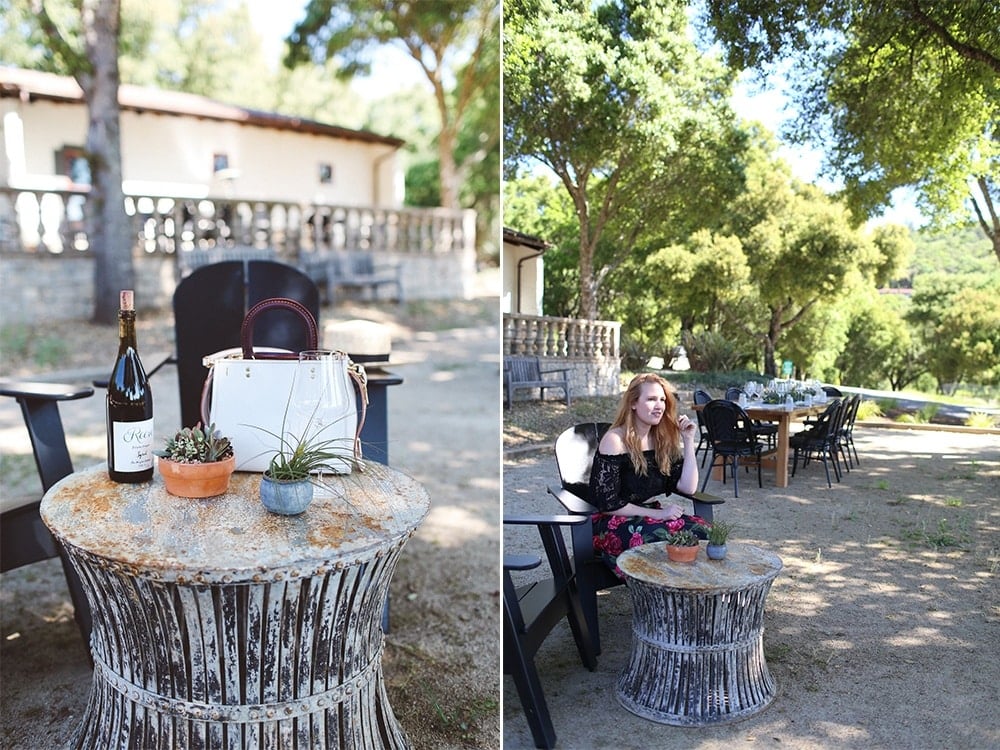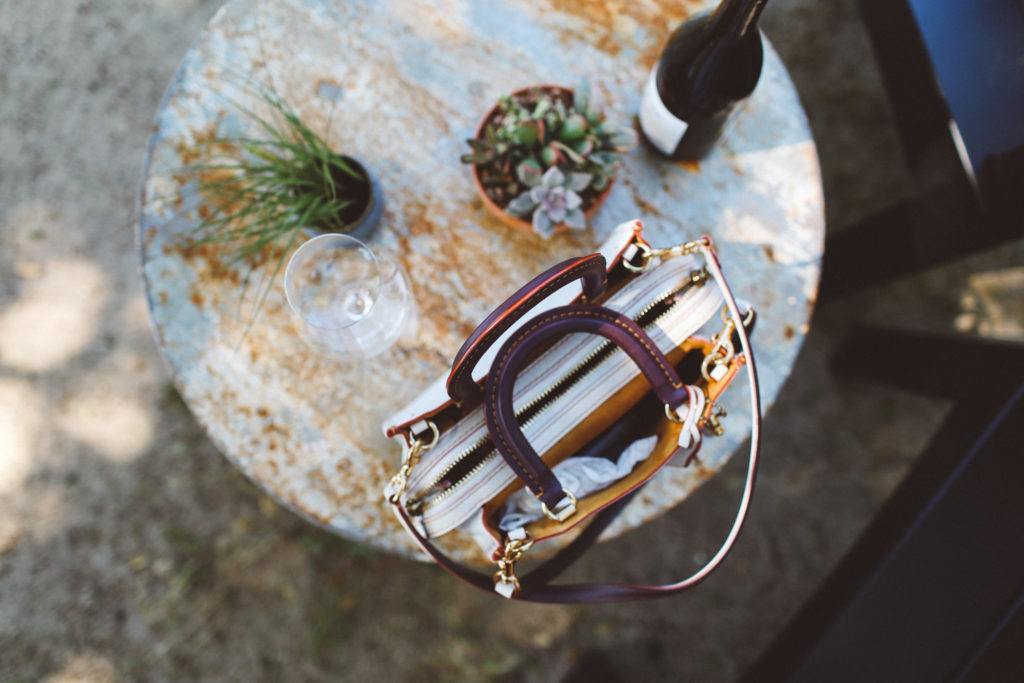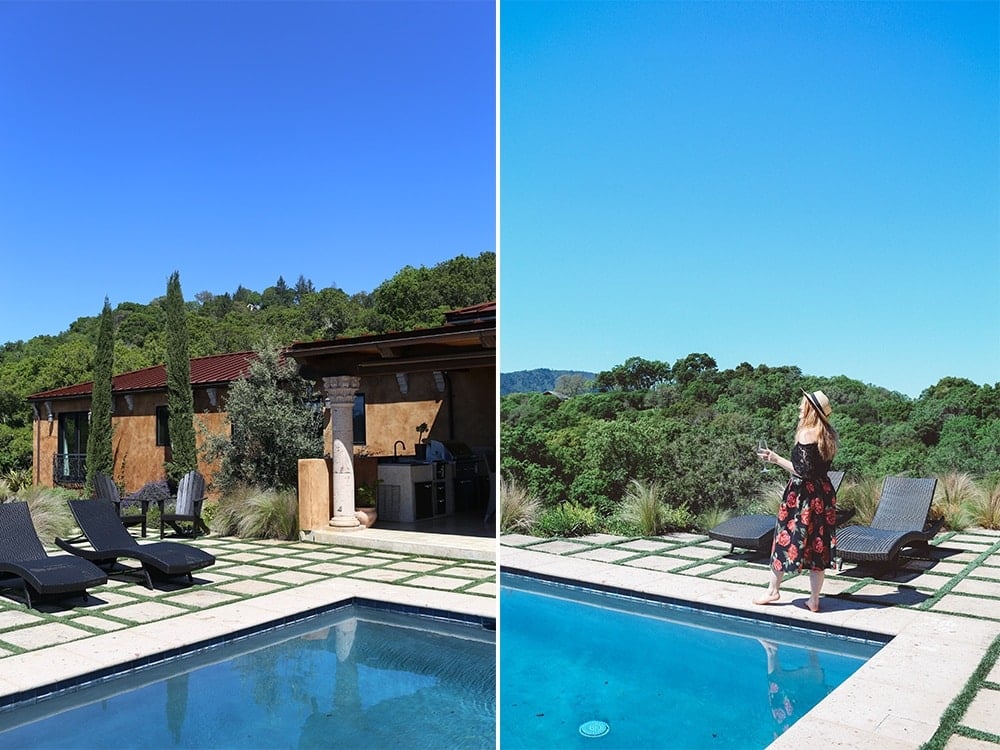 I'll be back soon, Sonoma.
I hope this weekend guide helps you plan your own luxury wine trip to Sonoma / Healdsburg! Let me know if you have any questions!