I'll be honest: I have a love-hate relationship with peel and stick wallpaper. I've used it before in my San Francisco studio apartment and also in our cabin's downstairs bathroom.
And yes – it's renter-friendly which is amazing, but DANG, peel-and-stick wallpaper is also insanely difficult to install (the name is deceiving, trust me) Well, that is until Otto Studio came around.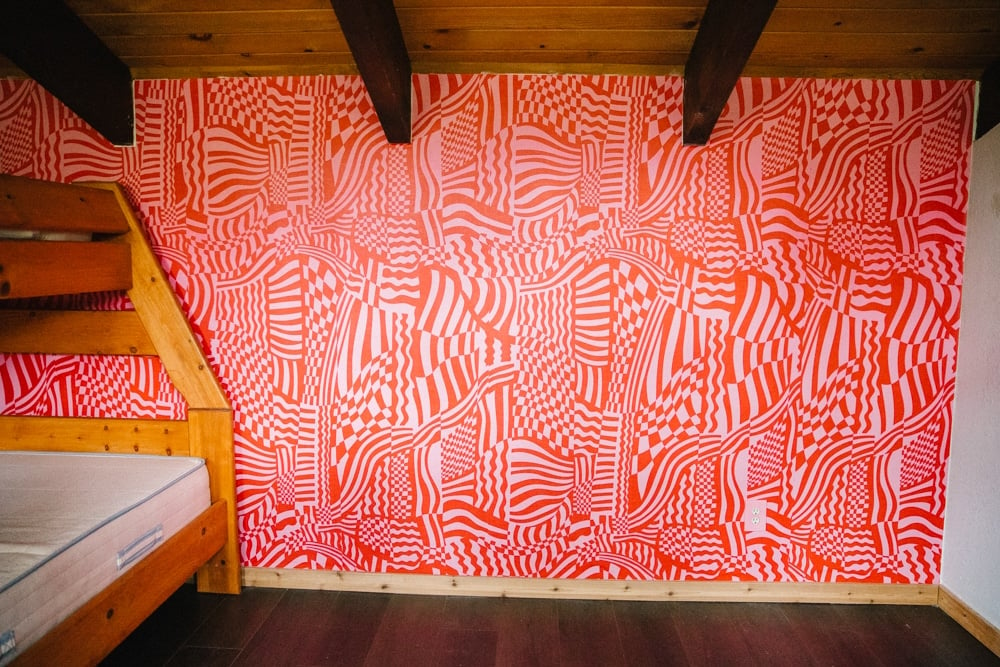 Otto Studio Wallpaper Unique Backing System
The folks at Otto Studio just get it. They understand the people want fun, colorful wallpaper the matches their decor but can still be removed when their lease is up.
And they also understood that traditonal peel and stick wallpaper just wasn't working. So, they made a new system that is utterly genius.
Every panel of Otto wallpaper comes with a special strip at the top. When hanging wallpaper, you simply remove that thin backing strip which is easy to remove and reapply as many times as you need before getting the placement just right.
Then, you simply remove the top and bottom panels knowing that your wallpaper is good to go. Every panel also is designed with a small overlap so you can align it easy without messing up the design.
Small Biz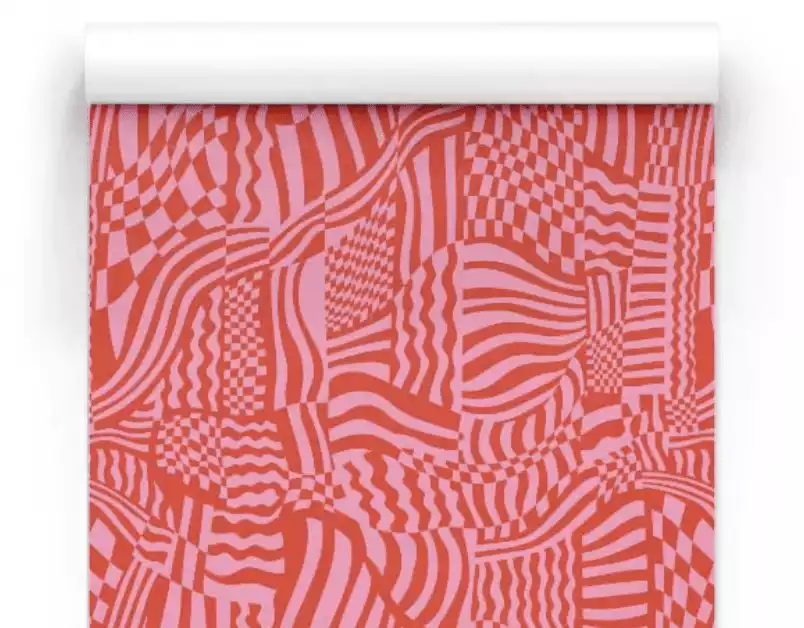 Otto Studio Wallpaper
I love the bold pattern of this wallpaper we put in the loft! It's literally the easiest to install wallpaper on the planet thanks to a special backing design Otto Studio does.
Buy Now
Installing Wallpaper In Our Loft
I got Otto's Wiggles and Waves pattern for our Whimsy Homes' cabin loft. This room has a bunk bed and while adults will probably sleep in here sometimes, we're designing it to be more kid-forward, but in a chic way.
I loved this checkered pattern the moment I saw it in the Otto wallpaper shop.
Just a few months earlier we hung wallpaper up everywhere in the downstairs bathroom and that was once heck of a headache. The wallpaper panels kept getting stuck to itself and the panels weren't designed to have any sort of overlapping so it took us 2 days to hang.
When it came time to approach the loft, we went in assuming it would take a similar timeline.
Guys – we got that Otto Studio wall up in under an hour.
Otto Is Super Luxe
Thanks for that backing strip, putting the panels up was a BREEZE. This Wiggles and Wave panel also had a 1/2 inch overlap so it was literally so easy to match the pattern and get the next panel up.
It's not just the technical aspects of this wallpaper that make it great – it's also super luxe and high quality. Compared to the other wallpapers I've used in my life, this one feels like the traditional pasted design we used in the kitchen, not like the cheaper flimsy peel-and-stick we have in our apartment.
It had some weight to it, ya know? Felt great and assured me it couldn't easily rip or get damaged by a guest (this is a kid room, after all).
This is probably the most luxurious apartment friendly wallpaper I've found (that is also approved for long term spaces like homes!)
Otto Studio on Textured Walls
So, our cabin walls do have a light texture which is not recommended for any wallpaper that's peel and stick (not just Otto).
So, what I did was use a little bit of wall paste at the top of each panel in the loft to ensure the wallpaper will stay up and it's been holding super well so far! So, if you have textured walls and want to cover your space with wallpaper, just get some paste and add a wee bit at the top (if you are allowed to per your rental agreement, that is).
My Favorite Otto Designs
Let me tell you, picking the right wallpaper for the cabin loft was HARD since I love so many of their designs. I really adore all of the Otto Studio Tay Beepboop collection (she's a fellow San Francisco-based rad color-loving gal on TikTok!) but I had to find something that was in the color palette of the cabin.
That being said, some of my favorite patterns that I may just have to put in my apartment are: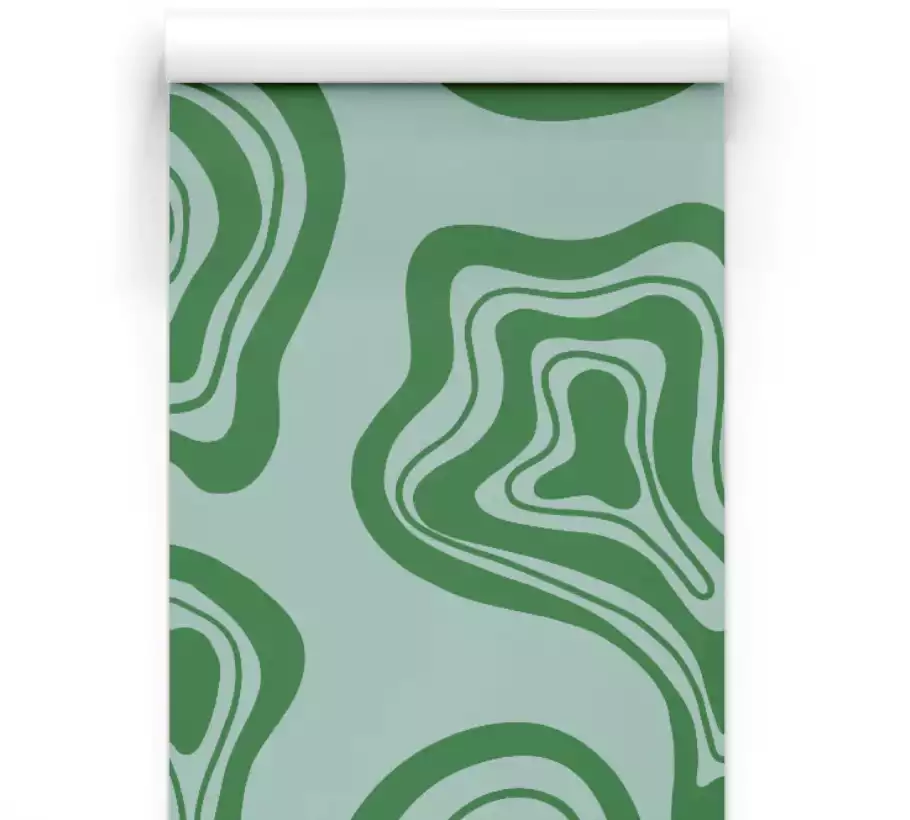 Ink Swirl Large
Inspired by Japanese Suminagashi techniques, Ink Swirl playfully ripples across your walls in bright, pop-y colors.
Buy Now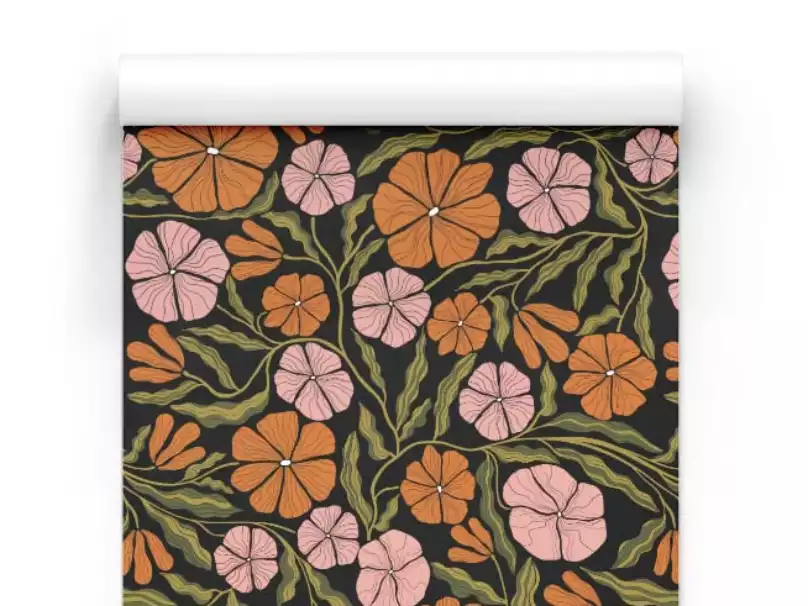 Poppy Fields
A lush field of poppies, this floral wallpaper brings lots of warmth to any space.
Buy Now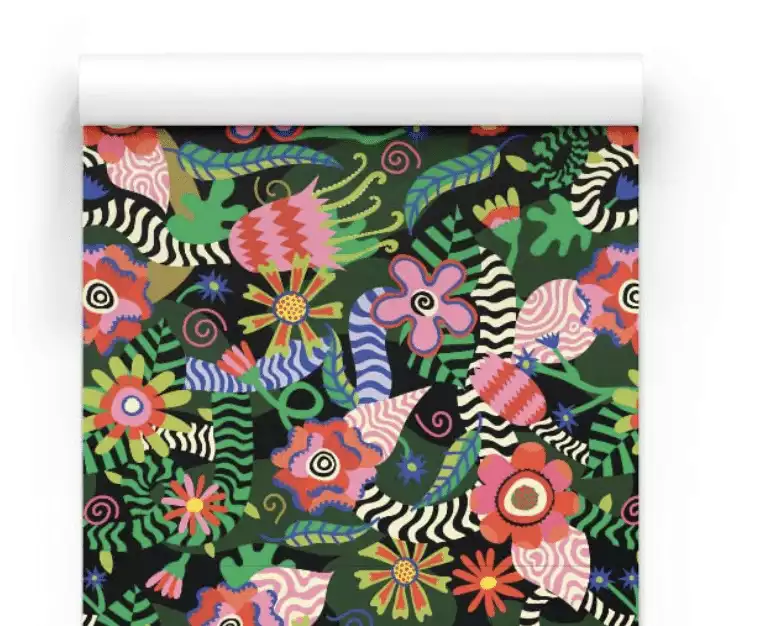 Flower Frenzy
Welcome to the jungle! This luscious floral wallpaper is the perfect way to bring a vibrant burst of nature into your home. With a dense, out-of-this-world floral pattern in bold, eye-catching colors, this pattern will add an energetic and lively touch to any room.
Buy Now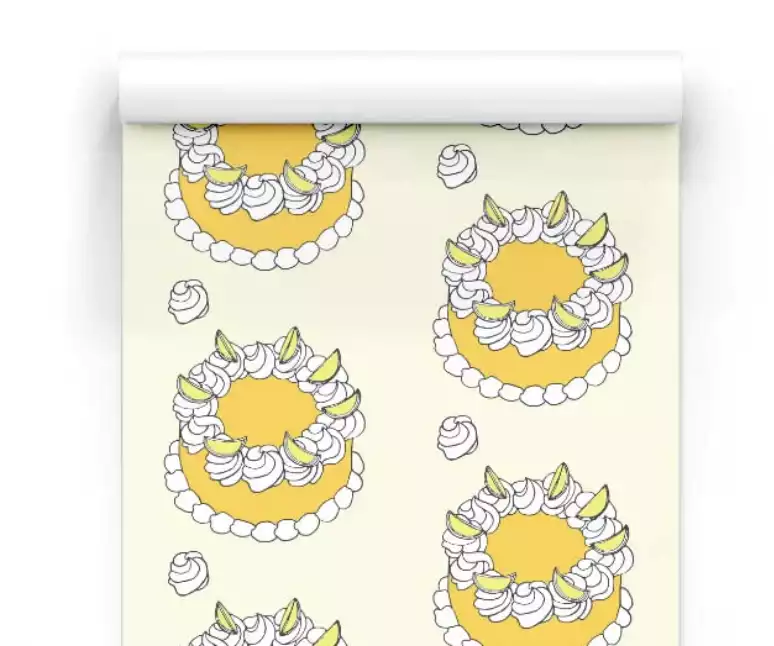 Lemon Cake Large
Sometimes, sweet needs a little sour to balance it out - Lemonade Cake Large is a bright, citrusy confection that's the best of both worlds.
Buy Now
So, if you're hunting for the finest wallpaper that's peel and stick but doesn't apply like peel and stick traditionally does, you'll love Otto.
Which design is your favorite?