Travel can be an incredibly enlightening, educational, healing, and even spiritual experience. With my sun in the ninth house of travel and exploration, it's no wonder I count many of my travels as some of my most powerful and transformational experiences!
The concept of spiritual travel is by no means a new age one. Spiritual practitioners of all different religions have long made pilgrimages to the most spiritual places in the world, such as the Western Wall in Jerusalem, Mecca in Saudi Arabia, or Varanasi in India.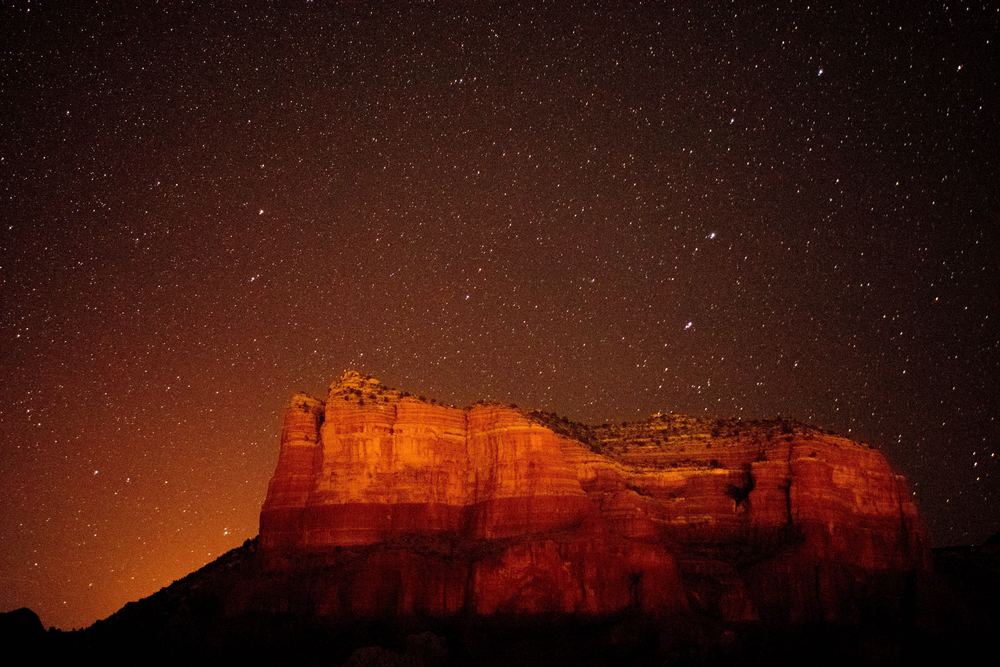 They also visited sacred shrines, altars, or areas in nature while traveling for other reasons. Making a spiritual journey to a sacred destination can truly be life-changing.
It can connect you more deeply to your own ancestral roots. It can open your eyes to the healing power of nature.
11 Spiritual Destinations & Witchy Places To Travel for a Magical Getaway
A spiritual experience in another city, state, or country is one you'll remember for the rest of your life. In this article, we're going to talk about witchy places to travel all over the world (from witchy towns in the US and beyond!)
Some of our destinations have an inherent mystical energy, while others have a history of magic and witches.
The Pacific Northwest and Mount Shasta
There is something inherently mystical about the Pacific Northwest, from the dense forests full of ferns and, perhaps, fairies, to the crashing waves and rocky beaches.
One of our top ranked places to stay in Oregon is the Wildspring Guest Habitat, a super unique hotel made up of a cluster of cabins and fairy circles.
You'll think you've stepped into some magical place in a fairytale, like the Enchanted Forest! If you've ever wanted to be the mysterious witch who lives in the charming cottage, deep in the woods… then this place is seriously for you.
While the Pacific Northwest is typically thought to encompass Oregon, Washington, and British Columbia, you might think of Mount Shasta as the gateway to this magical region.
Mount Shasta is a potentially active volcano, located at the northern edge of California, just 70 miles south of the Oregon border. Its snowy peaks loom majestically above the highway as you pass by, but this beautiful region is well worth a stop of its own. Shasta is not actually a national park itself, surprisingly, but it is administered by the Shasta-Trinity National Forest.
Mount Shasta has long been the center of myths and legends, originally from the Klamath, Modoc, and Yahooskin tribes indigenous to the area.
Members of local tribes hold rituals on the holy mountain. Mount Shasta is also the subject of witchy and mystical attention as well, with connections to the starseed legends of Lemuria and often called a global power center. It's one of the most sacred places in North America.
Editors note: Kara here (founder of this blog). I wanted to pipe in and reconfirm just how powerful the energy around Mount Shasta is. There's just something different here, you can feel it as soon as you drive near the mountain. A few summers ago I swam in a few Shasta waterfalls and have never felt more energized or connected with the earth. It's hand-down the most magical place on earth I've visited.
2. Angkor Wat, Machu Picchu, and Stonehenge
What do these three beautiful ancient sites, thousands of miles apart, have in common? Angkor Wat, Machu Picchu, and Stonehenge were all built to align with the sun on the sacred solstices and/or equinoxes.
The summer solstice occurs in June in the northern hemisphere and is the longest day of the year with the most daylight hours. The winter solstice occurs in December in the northern hemisphere and is the shortest day of the year.
The spring equinox occurs in March in the northern hemisphere and the autumn equinox occurs in September; these are the two days of the year when daylight and nighttime hours are equal and balanced. (Each of these is reversed in the southern hemisphere.)
These sacred days have been observed by cultures all over the world for millennia, many of whom built structures and monuments to align with the sun at these pivotal moments in the year.
Stonehenge is a stone circle in England, constructed by ancient Druids before 2000 BCE, and is considered by many to be one of the most spiritual places in Europe.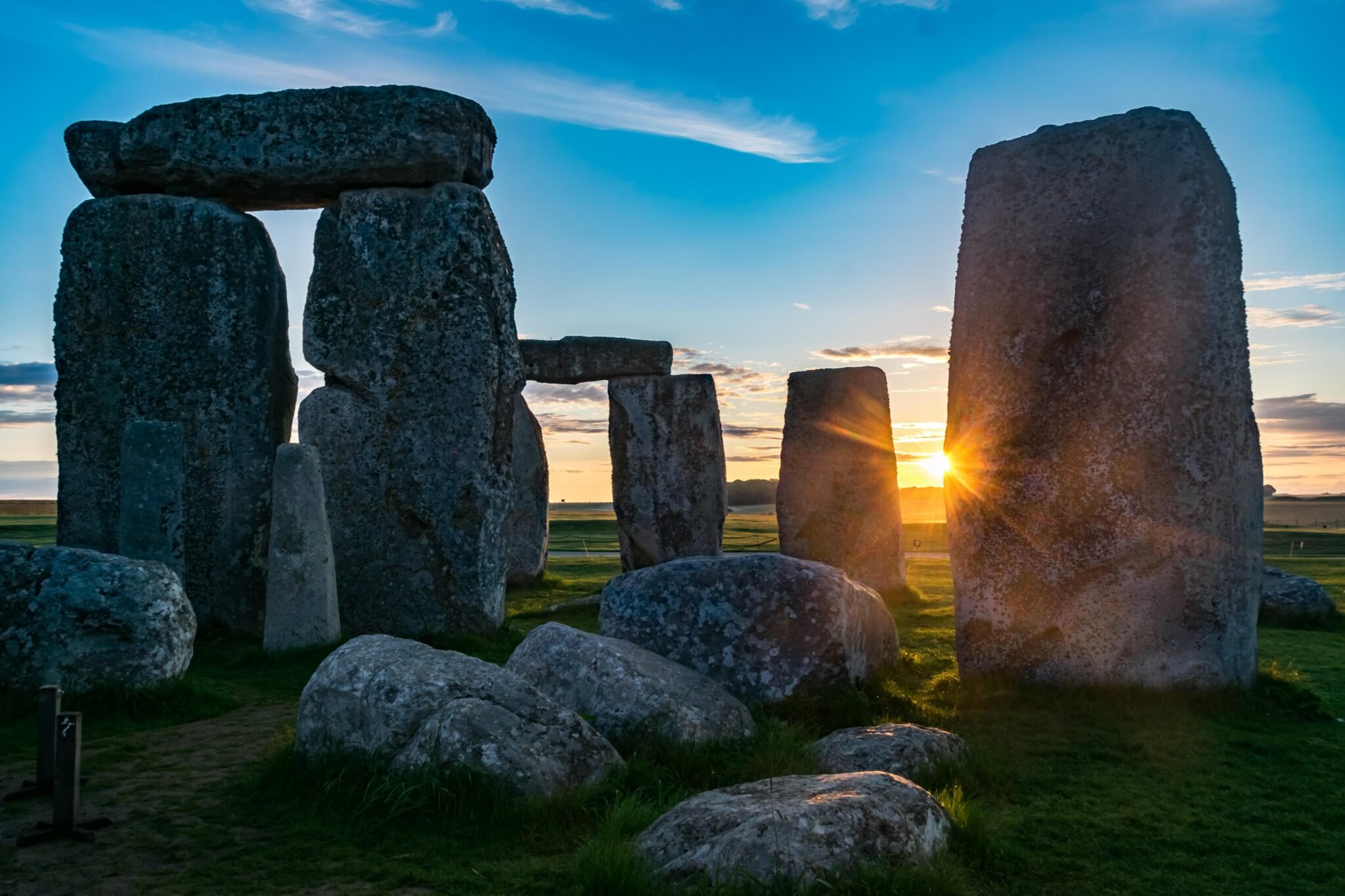 On the summer and winter solstice each year, the sun rises and sets between particular stones in the circle, shining into the center of the monument. It's also a great stop to visit during your Halloween days out.
Angkor Wat is a Buddhist temple complex in Cambodia, constructed in the 1100s CE. On the spring and autumn equinox each year, the sun rises exactly on the peak of the main temple at the site.
Macchu Picchu is an Incan estate in Peru, constructed in 1450 CE for the emperor at the time. Several elements of the estate align with the solstices, including the Temple of the Sun, or Torreón, the Intihuatana ritual stone, and a special ritual cave, used to watch the solstice sunrise.
All three of these are UNESCO World Heritage Sites and these are just three of many sacred sites all over the world that align with and observe the movement of the sun.
Many witches and neo-pagans today still observe the solstices and equinoxes as sacred days of celebration and reflection Celebrating at one of these sites would be especially powerful.
3. Sedona, Arizona
Sedona, Arizona is full of metaphysical supply stores and yoga retreats. As a result, many spiritual travelers are drawn here! Of all the places with mystical powers on our list, Sedona is perhaps the most potent.
Sedona is home to the famous red rocks, which create a positively Martian-looking landscape, and are a wonderfully unique escape into nature.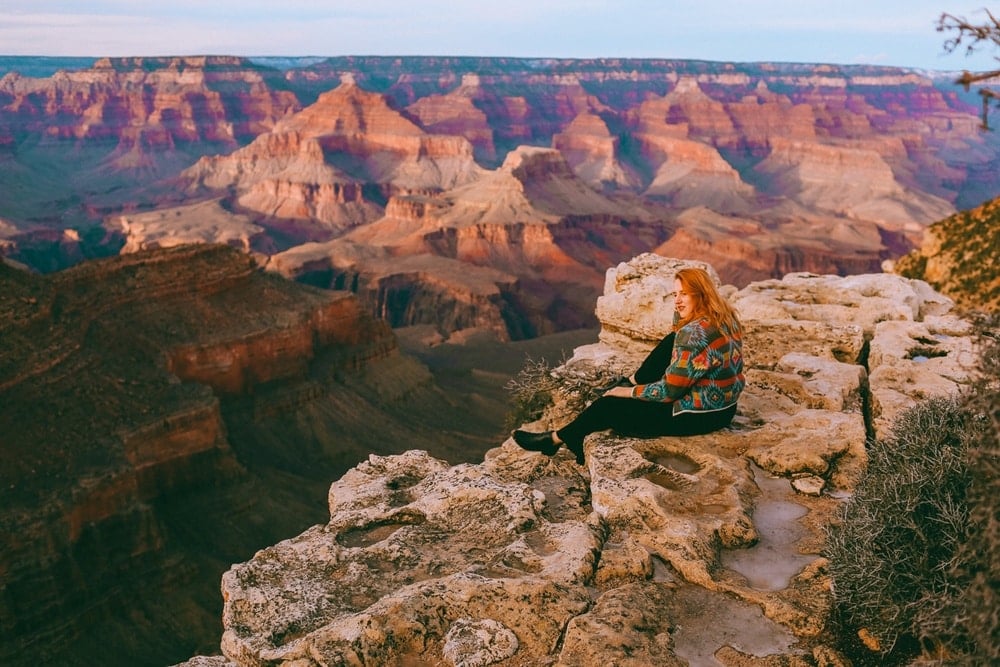 However, they hold more than simply excellent hiking trails. Sedona is most famous for its energy vortexes, areas of swirling energy and power that can offer enlightenment, spiritual healing, and introspection.
For many people, these are some of the most healing places in the world. You can book a tour or ritual at a popular energy vortex or head out on your own to experience the energy of Sedona for yourself.
When you return from your excursion, look into booking yoga classes or session with one of the local natural healers and psychics – Sedona is full of wonderful spiritual experiences!
4. New Orleans, Louisiana
New Orleans is arguably one of the best cities for witches in the United States. This is a spiritual destination with a seriously mystical history and tons of supernatural energy.
This city really has it all – food, music, nightlife, history, ghost stories, and everything in between.
A few of the witchy things you should definitely check out:
Take a haunted tour – learn all about the famous hauntings, ghost stories, and witches of New Orleans history
Walk through a cemetery (or five) – there are over 40 cemeteries in New Orleans, many with beautiful trees and tombs alike to wander through
Visit a voodoo shop – Voodoo, also spelled voudou, is an African diasporic religion that incorporates ancestor veneration, charms known as gris-gris, and sometimes even elements of Roman Catholic beliefs
Get a reading – there are lots of tarot readers and astrology classes to be found in New Orleans so sign yourself up for one!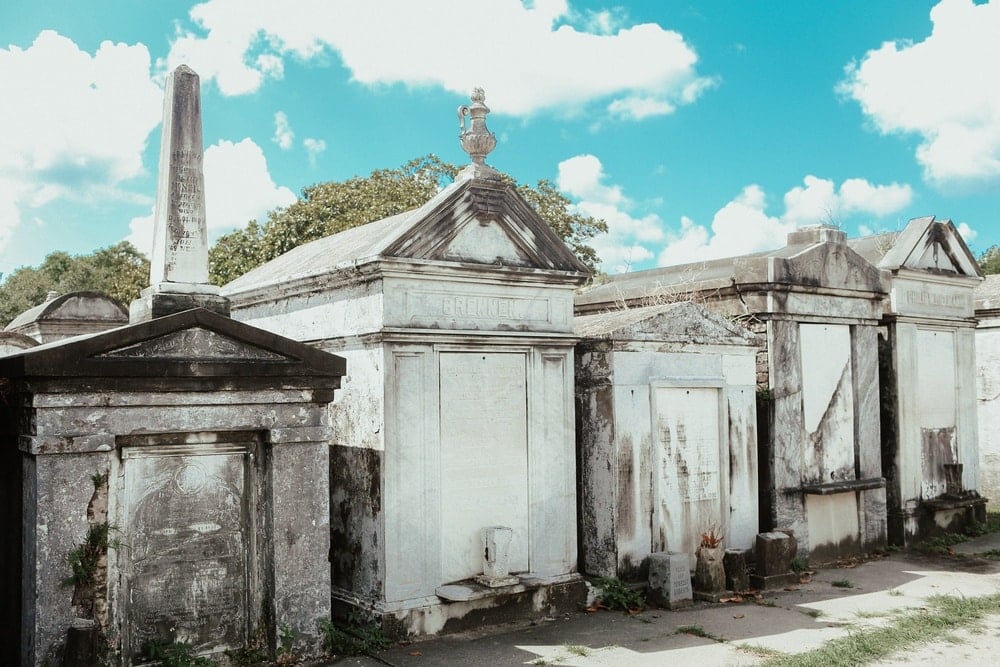 You can also learn about Marie Laveau, one of the most famous New Orleans witches, a free woman of color who practiced voodoo and herbalism in the 1800s – while enjoying a delicious beignet, of course!
5. Salem, Massachusetts
Here's the thing: the Salem Witch Trials probably didn't involve any real witches or people who practiced witchcraft or paganism. However, the tragedy that occurred in Salem, Massachusetts in 1692 marked the place with a mystical history that still draws in witches and the supernaturally curious today, so much it's often referred to as the witchcraft capital of America.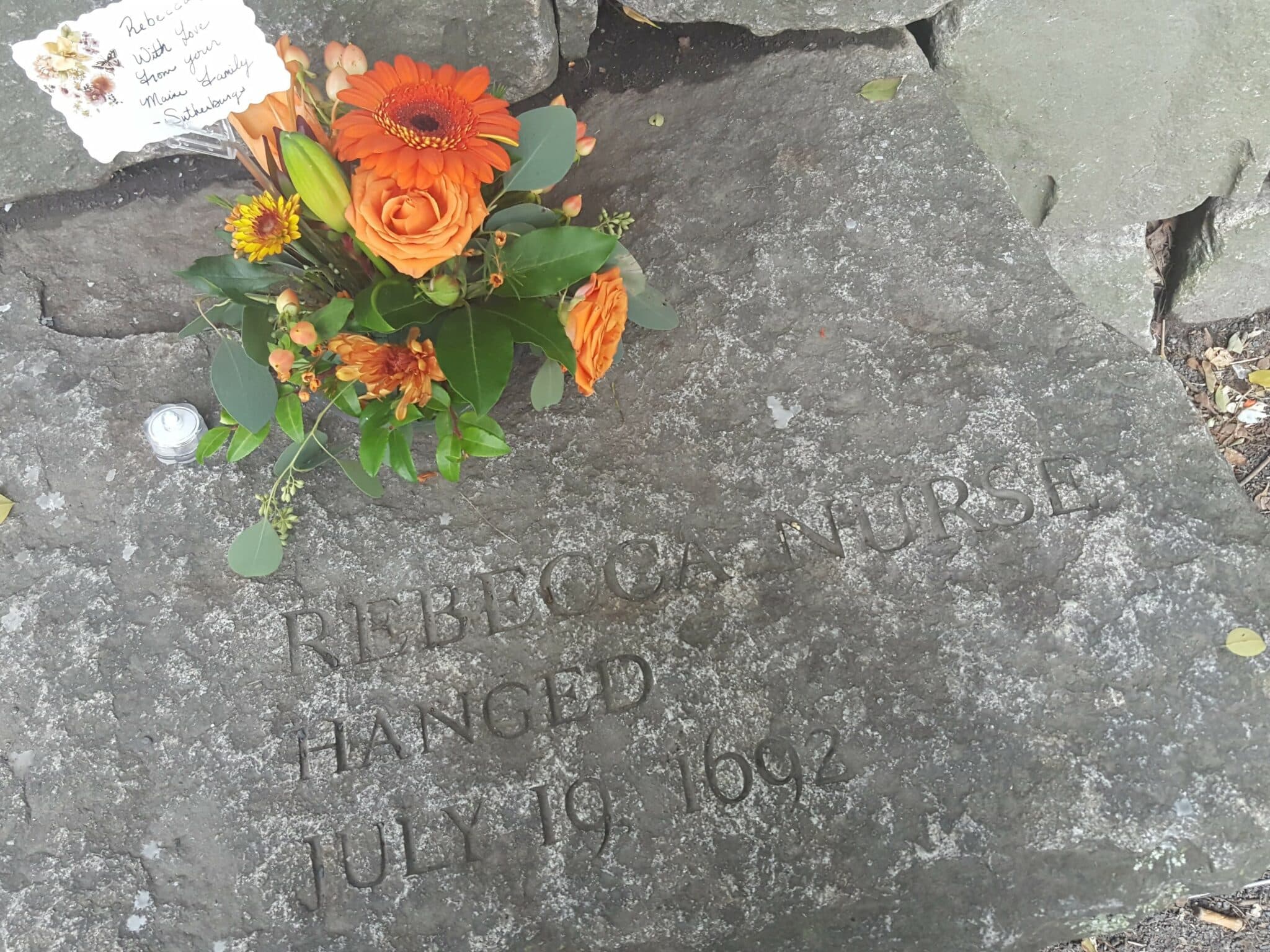 There is a beautiful memorial to the nineteen men and women who were hanged for witchcraft during the infamous trials. (Note: no one in Salem was burned at the stake, which was actually a fairly uncommon practice in the Americas.)
The memorial is just a short walk from the Peabody Essex Museum, a truly lovely art and history museum, especially for such a small town.
There are also a number of lovely, picturesque cemeteries to visit, as well as The Witch House, a museum dedicated to showing what life was like in Salem in the 17th century, (and that happens to be one of the city's most popular Instagram photo spots, with its distinctive windows and black exterior.)
Although Salem long shunned its embarrassing and tragic history, the 1970s saw a reclamation of the region by local witches. Laurie Cabot, one of the area's most famous witches, opened the first Salem occult shop and eventually turned Salem into a witchcraft tourist destination.
Now there are lots of wonderful witchy shops in Salem, including HausWitch, Coven's Cottage, and more occult stores to stop by.
6. Savannah, Georgia
Making another stop in the Southern United States, Savannah, Georgia is one of those fabulous places with both a haunted history and incredible mystical energy. I'll be honest, this is definitely one of the most haunted and most romantic cities I've ever been to!
One of the things that makes Savannah so unique is its oak trees. Massive oak trees, some as old as three centuries, line the streets, squares, and parks in Savannah.
They're dripping with Spanish moss and even home to local owls! The connection to nature so old and wild, even in the heart of the city, is truly unique.
Arguably the most famous and most haunted site in Savannah is Bonaventure Cemetery, a short drive outside of the downtown area.
This incredible cemetery sits on the Wilmington River and features over 100 acres of beautiful tombs, statues, and monuments, amongst the picturesque, moss-covered trees.
Although there are lots of ghost tours, museums, and fun things to do in Savannah, my favorite part of our visit was just wandering around the city on a late summer night.
Listening to jazz musicians in the park, sitting in the lamplight in some of the city's most beautiful squares, eavesdropping on tour guides passing by… and I'm not saying I didn't see a couple of ghosts out and about (because I definitely did).
7. Edinburgh, Scotland
I may be a little bit biased since my own ancestors lived in Edinburgh, Scotland buuuttt… I'd say it's definitely one of my favorite magical places to visit! Edinburgh is one of the two main cities in Scotland, (the other being Glasgow, just about an hour away).
Like Salem, it's one of those towns with witch history. It has a sordid and tragic history of witch trials and executions, but has also been reclaimed by many modern witches and neo-pagans.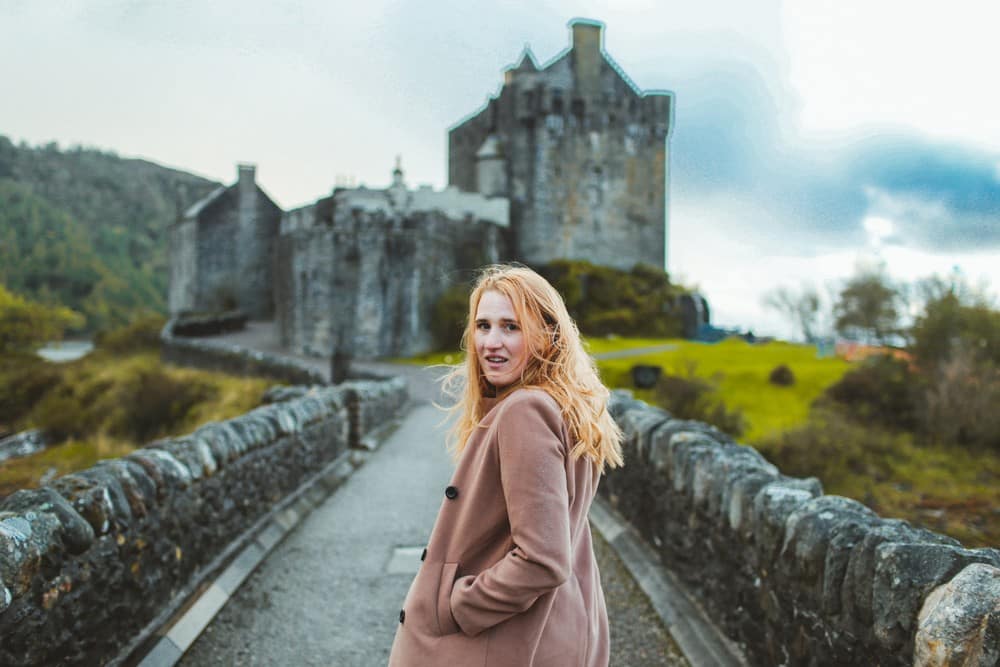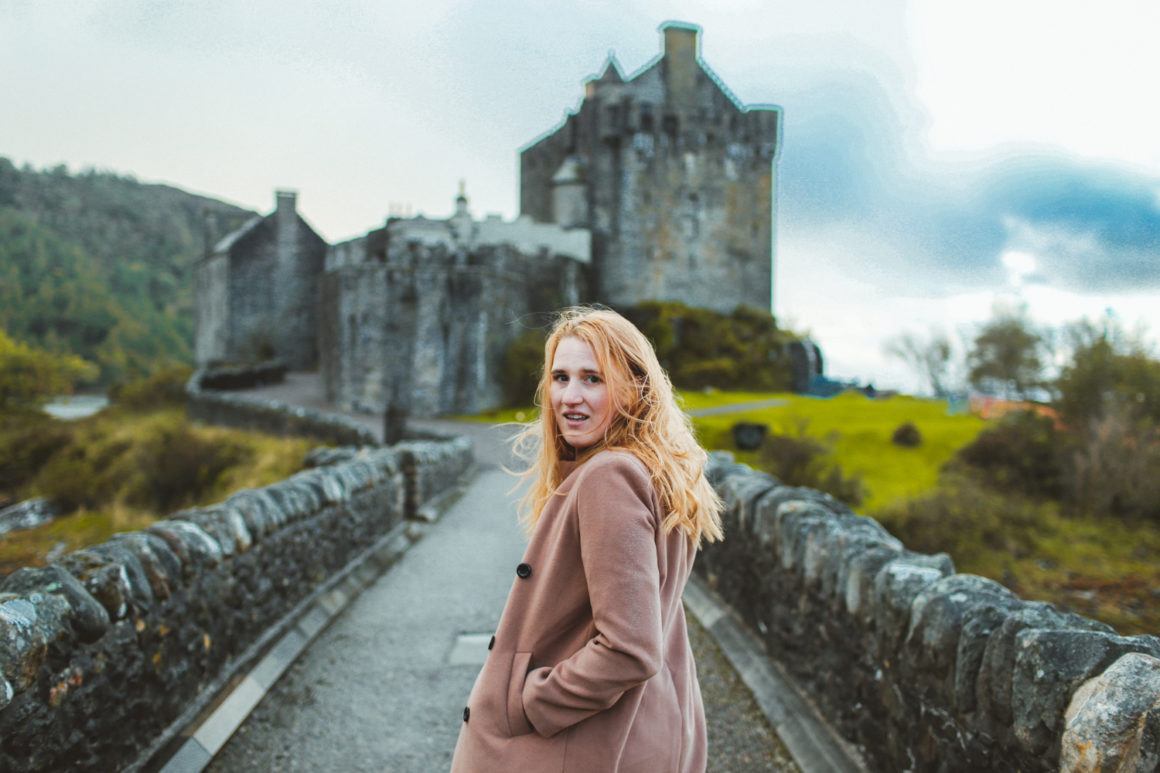 One of your first stops in Edinburgh should definitely be the Witches Well, the city's memorial to the mostly women executed in front of Edinburgh Castle between the 1400s and 1700s.
It's just to the right of the entrance to Castle Rock and is quite small but very lovely. The well itself features beautiful carvings of plants, including foxglove, goddesses, and protection from the evil eye.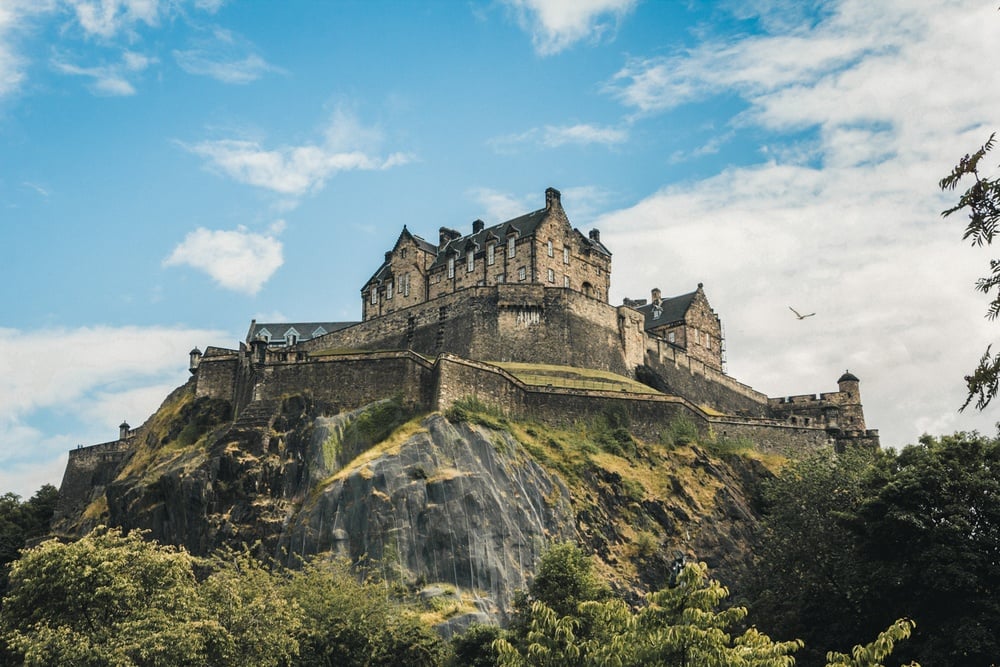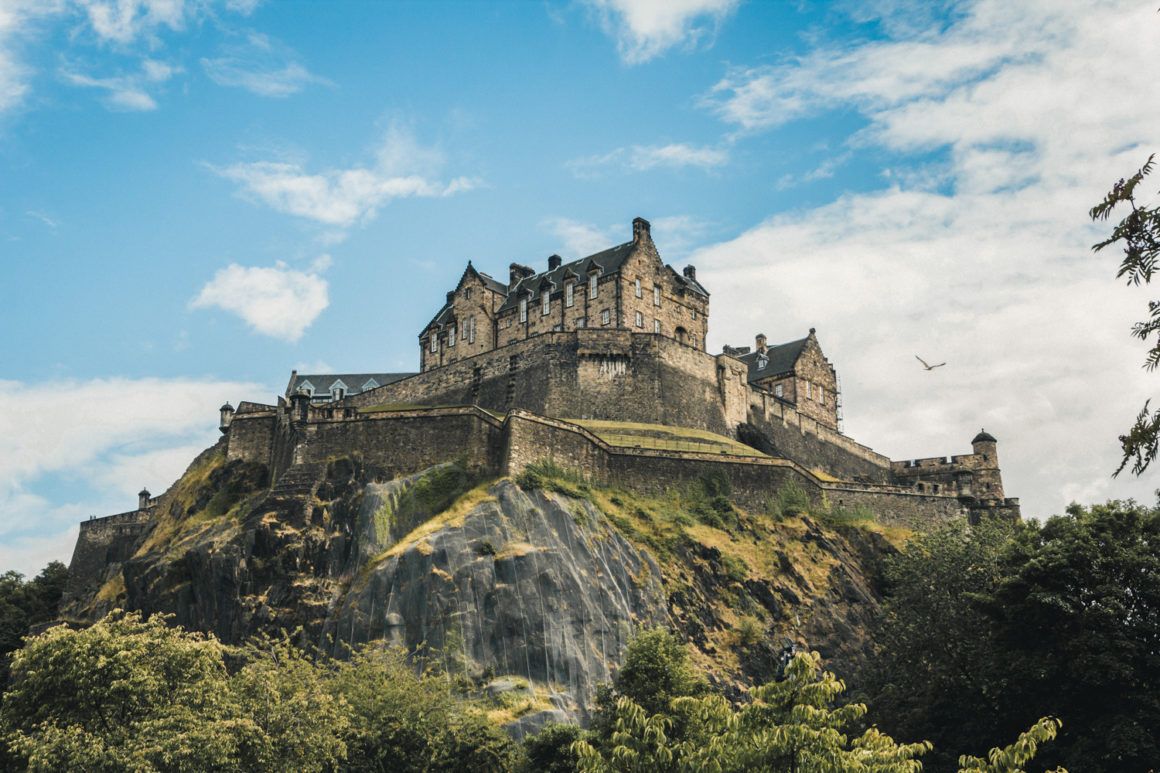 Nearby is The Witchery, a spectacular hotel and restaurant that is well-worth a reservation. This beautiful spot features one of the most romantic dining rooms I've ever seen and a seriously incredible seasonal menu.
If you're a Harry Potter fan and a fan of wizards and witches in film and literature, then Edinburgh is also going to be a favorite of yours! Many of the locations in the books are said to be based on or inspired by locations around the city, since J.K. Rowling wrote the first book here.
Most iconic and notable is Victoria Street, a quaint, quirky, and very curvy street full of style that is said to be the inspiration for Diagon Alley. (Big Wizarding world fan? These are all the Harry Potter locations you can visit in real life!)
8. Urban Magical Centers: New York City, San Francisco, and Beyond
We've been around the world, from some of the most magical places to visit in the US to magical cities in Europe, Asia, and South America.
North America's Urban centers like New York City and San Francisco might not seem mystical, or especially witchy right off the bat, you can find real magical places in the world, just about wherever you go.
Pretty much anytime I'm planning a trip, I do a quick Google search to see find witchy places to visit near me on my trip, and what the general witchy stitch is looking like. Most major cities have at least one metaphysical supply shop, occult items shop, or bookstore, if not several.
One of my favorite witchy stops in every city I visit is the botanical gardens. No, they aren't specifically witchy, but there's pretty much nothing more appealing to a witch than plants!
The Conservatory of Flowers and Botanical Gardens in San Francisco is one of my all-time favorites but the Glasgow Botanic Gardens and Mendocino Botanical Gardens also rank high on my list.
Lastly, even if where you're traveling to aren't places associated with magic, doesn't have an occult shop or reiki healers to visit, a spiritual retreat to partake in, or a famous coven of witches to learn about, simply engaging with the natural world or your ancestral culture can make any destination a spiritual one.
How To Find A Coven
PS – looking for a local coven? Why not join my Starlight coven? We're all online and have a fantastic Facebook group to share resources and questions.
More Witchy Posts You'll Love