My 24th birthday was on Labor Day this year ( talk about great timing). I've been struggling with what to do to celebrate for a while now, but it finally hit me a few days ago: I want to go see the Redwoods. So, on Labor Day at 6:02am my alarm went off and Robin and I slowly got out of bed for a day of exploring.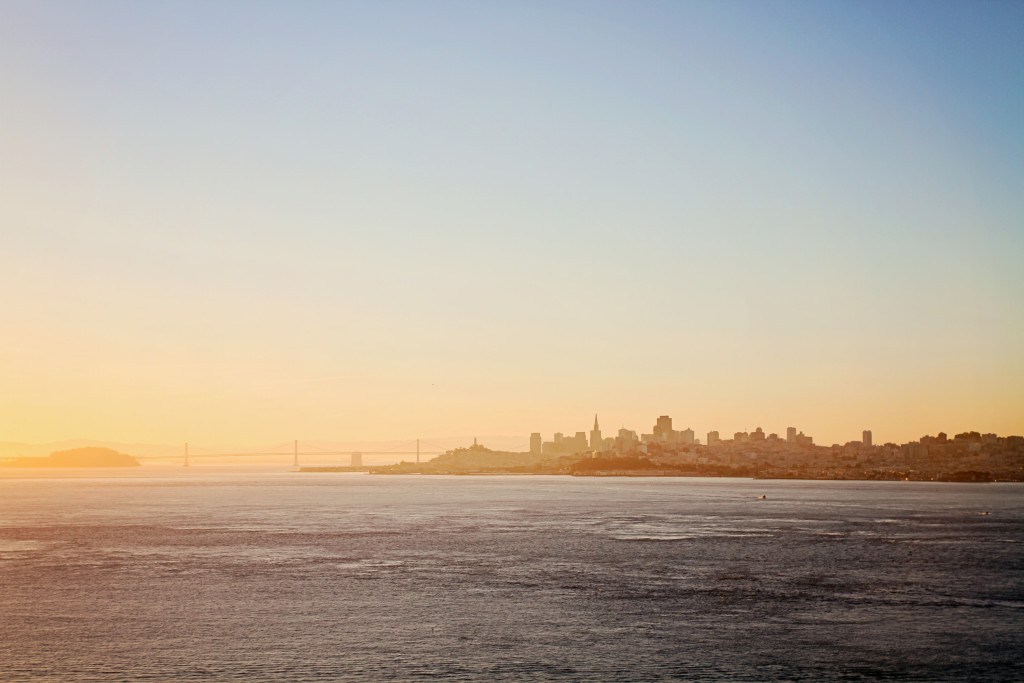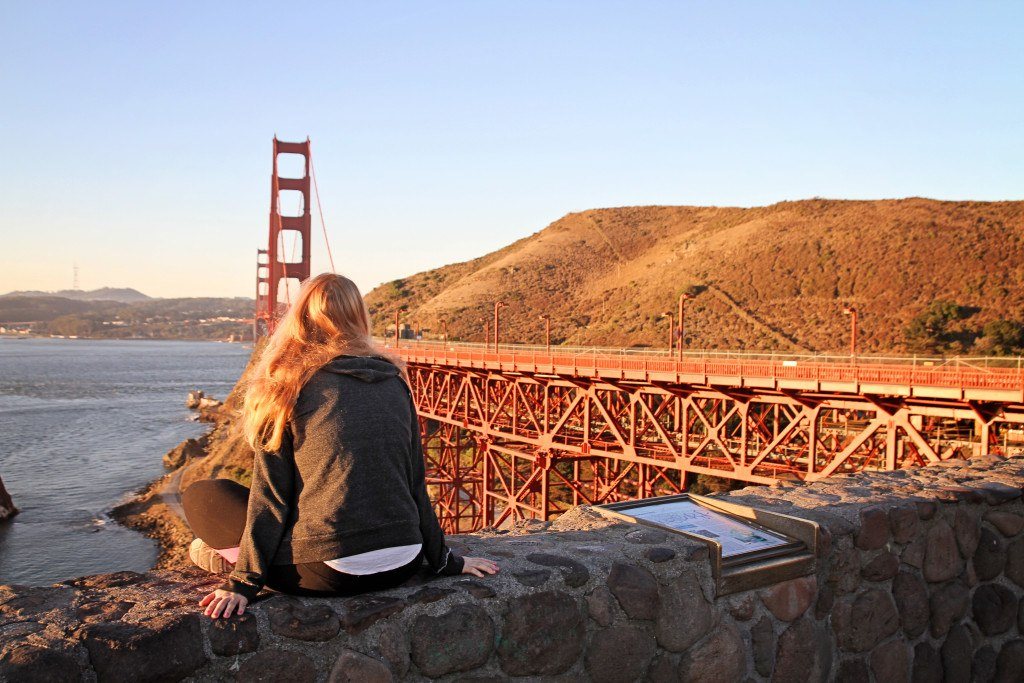 It was dark outside, the sun would rise before we left the house, but it still felt strange being awake when so much of the city was still asleep. By 6:50 we were in the car and driving across the Golden Gate Bridge on our way to the Muir Woods in Marin County. The lookout points across the bay are usually crowded during the day, so we made a quick stop to view the city bathed in golden light. It was beautiful. And silent. We only stayed for a few minutes because we wanted to get to the Muir Woods before 8am when the park opened. Yelp reviews confirmed that the parking lots available can't hold many cars and that by 9:30am they'll be full. I was convinced we'd be the first people there, but when we rolled up at 7:30am, there was already about 10 cars in the lot. If you ever go to the Muir Woods, go early. Like, really early.
The park was really chilly when we started our hike – so chilly that I pulled out an extra sweater of Robin's from the back of the car and double layered. It's a no-brainer: the floor of the Muir Woods are dark and cooler while the top of the ridges are warmer, so by the time we reached the top of the peak, we had both shed our jackets. By the end of the day I wished that I had even less clothing on (as you'll read, it got in the mid-90's). I'm going to have a little judgy moment where I tell you about all the silly girls we hiked past who were carrying around their designer bags, Starbuck (not even sure how they found that in Marin County) and inappropriate shoes for a hike. Nature doesn't care who's on your arm and you shouldn't either when you're hiking from sea level to 500 feet above sea level. My hiking outfit for the day is rather old, but I've linked some of my favorite hiking gear available right now so next time you get down and dirty with nature, you'll have no exuse to bring along your Louie bag.
For those of you who are visiting the Muir Woods, I suggest taking the hike we did. We started at the visitor center and took the Canopy Trail (formerly the Ocean View) to the Lost Trail which then hooks with the Fern Creek Trail. That loop is about 3 miles and wasn't too exhausting since the climb was more gradual than straight up. I've been on hikes where it's just up and up and up and after 30 minutes you feel like dying. This is way better, I promise.
Here's a little fun fact about Robin: he's like a child in the way that he is always hungry. When we travel I frequently have snacks on hand for him (I'm not joking). This round we brought 4 cliff bars and I think he ate 3 of them by the end of the hike.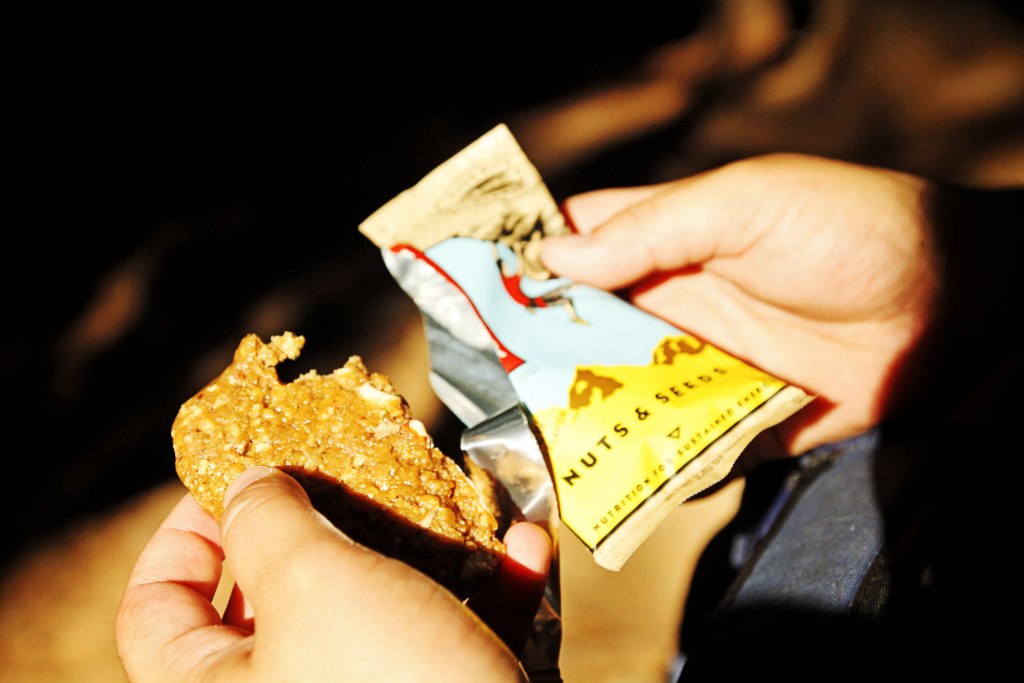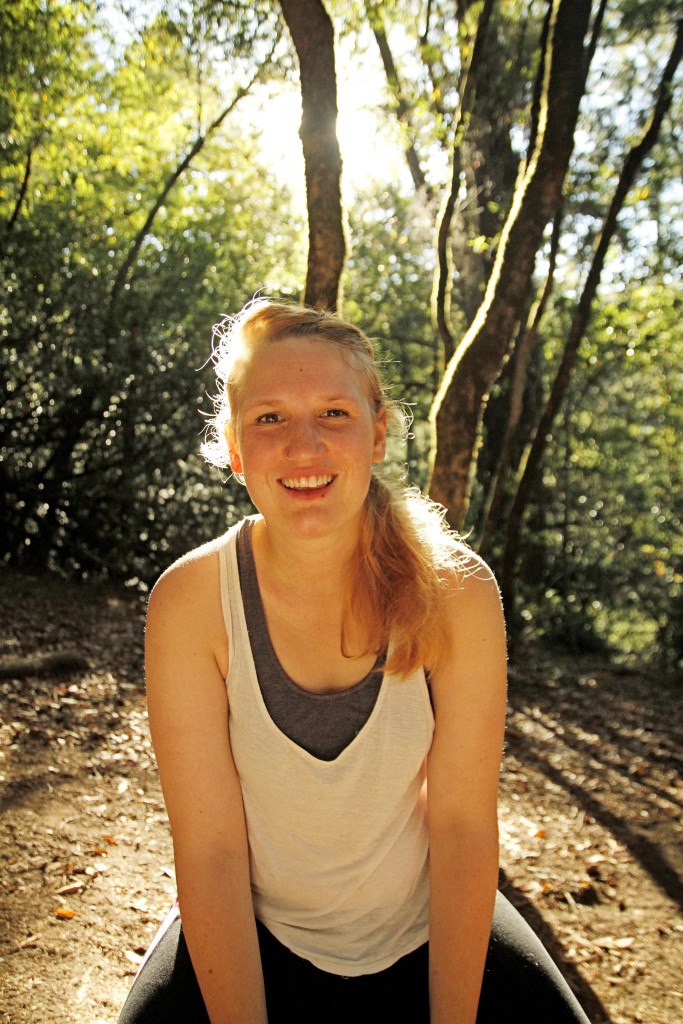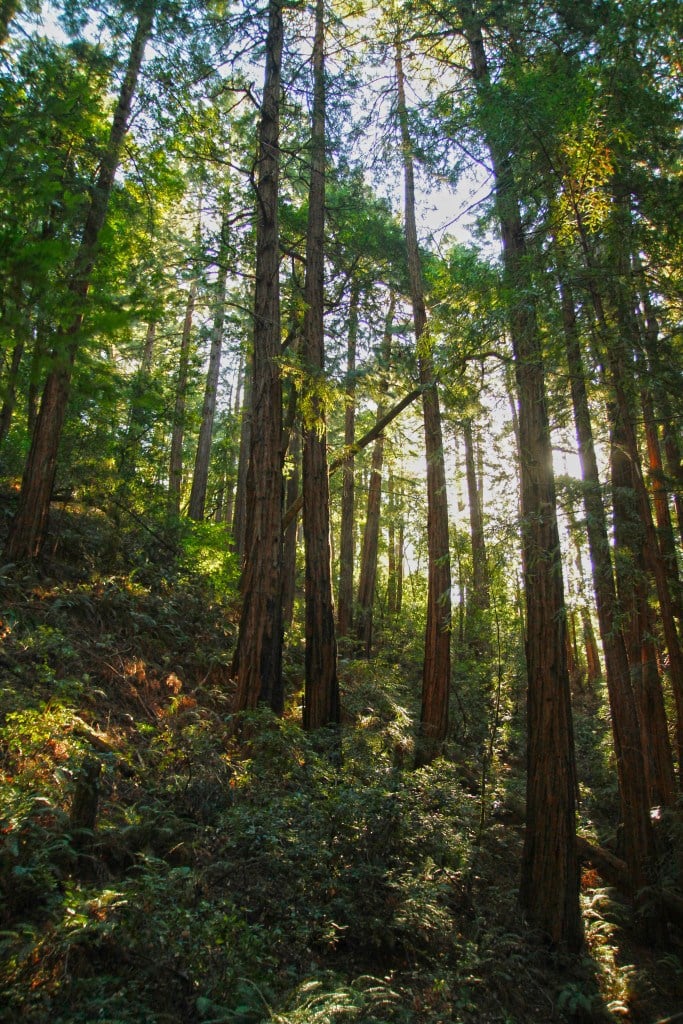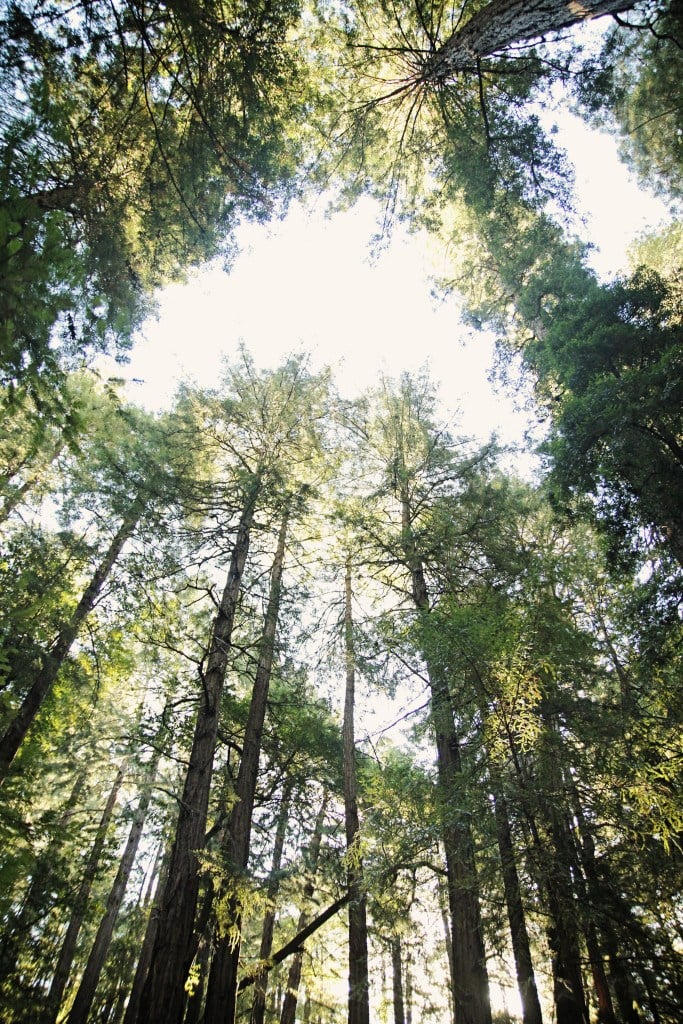 At some point along the first trail we decided we'll hike to the beach afterwards. It seemed like a really great idea at the time, but when we started on the second leg of our hike I already started to realize how tired I was. See, the hike to the beach was 3 miles. Both ways. It was flat the whole way which made it doable, but I think about 2 miles in the first way we both started regretting the decision, but being competitive, we had to complete the hike. So we ended up hiking over 9 miles and we're not people who move that much on a daily basis so yeah, we both hurt today. Like a lot. I also got a really bad sunburn, one where I have finger marks from where I was lazy and didn't' rub sunscreen in all the way. Opps.
Despite being exhausted, we found Muir Beach to be beautiful. Not too windy like beaches in San Francisco can be and it had plenty of rocks to offer scenery and something for kids to climb on. Even though it was packed for the holiday, it was still one of my favorite beaches we've been to in California. We'll be coming back. If you visit, I'd get there early since the parking lot isn't that big. Though I'm guessing it all depends on the time of year. There's a great inn and restaurant called the Pelican Inn at the entrance to the beach which looked adorable and we could smell fish fry as we walked by. We didn't actually go in, but it looked like a great place to stay for a night or grab a bite to eat.
It was 12:45pm by the time we got back to the car and the only thing we had on our minds was food and cold beer. So we headed to Lagunitas Brewery nest, review to come next time. Stay tuned lovelies.