Meg and I met as colleagues when I was living the 9-5 corporate life in marketing and copywriting. She is one the most talented and creative people I know, and one of the first people I brought on to contribute to the Whimsy Soul.
What I admire most about her is how multi-faceted she is. From creating fun (and delicious!) fandom cocktails and discussing the latest in food media on Pod Appétit to working on her vampire novel – I'm excited for her to share more about herself and some advice on exploring your own creative outlet.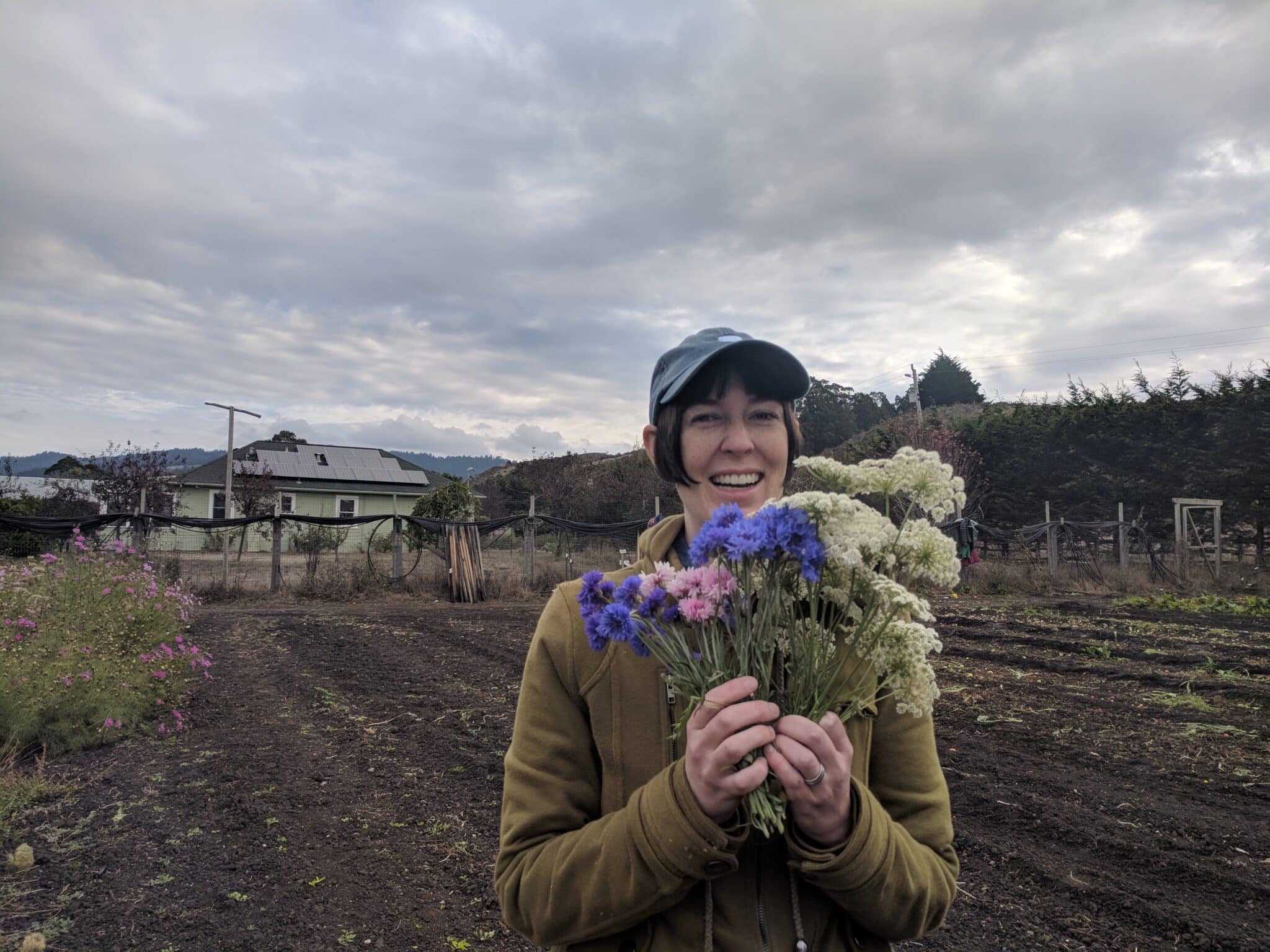 Q&A: Whimsy Writer Meg Mezeske On Creativity & Exploring New Interests (+ Advice For Getting Started On Your Own Creative Outlet)
I love this Q&A series because we get to share more about the Whimsy Soul team, but what I love about Meg's Q&A is it discusses how to take your creative outlet to the next level similar to how the Whimsy Soul started, a hobby turned full time business!
Hi Meg!! I know you've been around a while, but can you do a quick introduction?
Hi! I'm Whimsy Soul's resident mixologist and "Pop Culture Queen." I've spent most of my career as a marketing copywriter and content writer, but what I really enjoy writing is fiction. I'm also a foodie, a podcaster, and a bit of a geek.
We love Pod Appétit! Can you tell us more about it? What inspired you to start podcasting? How did you get started?
Pod Appétit started out as a fancast for the Bon Appétit YouTube channel before it blew up in 2020 (if you know, you know). My co-hosts and I, who range from amateur to expert home cooks, pivoted to talking about all types of food media, like Chef and the Great British Bake Off.
I was introduced to podcasts in 2010 following an eye injury and surgeries that kept me bedridden for months—I had to fight off boredom with audio entertainment only! I fell in love with NPR's Pop Culture Happy Hour and was inspired to start my first podcast, Indoorswomen, about geek pop culture (which should come as no surprise to anyone who's seen my fandom cocktails).
You're so talented! A podcaster and PUBLISHED author. Tell us your books, where we can read them, and any advice you have for someone who wants to get started on a creative journey!
My first novel, RED TEA, is a murder mystery set in Japan, and you can find it wherever books are sold (I especially recommend ordering through your local bookstore). My new novel is about vampires—who doesn't love vampires?! I'm currently querying literary agents to represent my work, but you'll be among the first to know when it's published!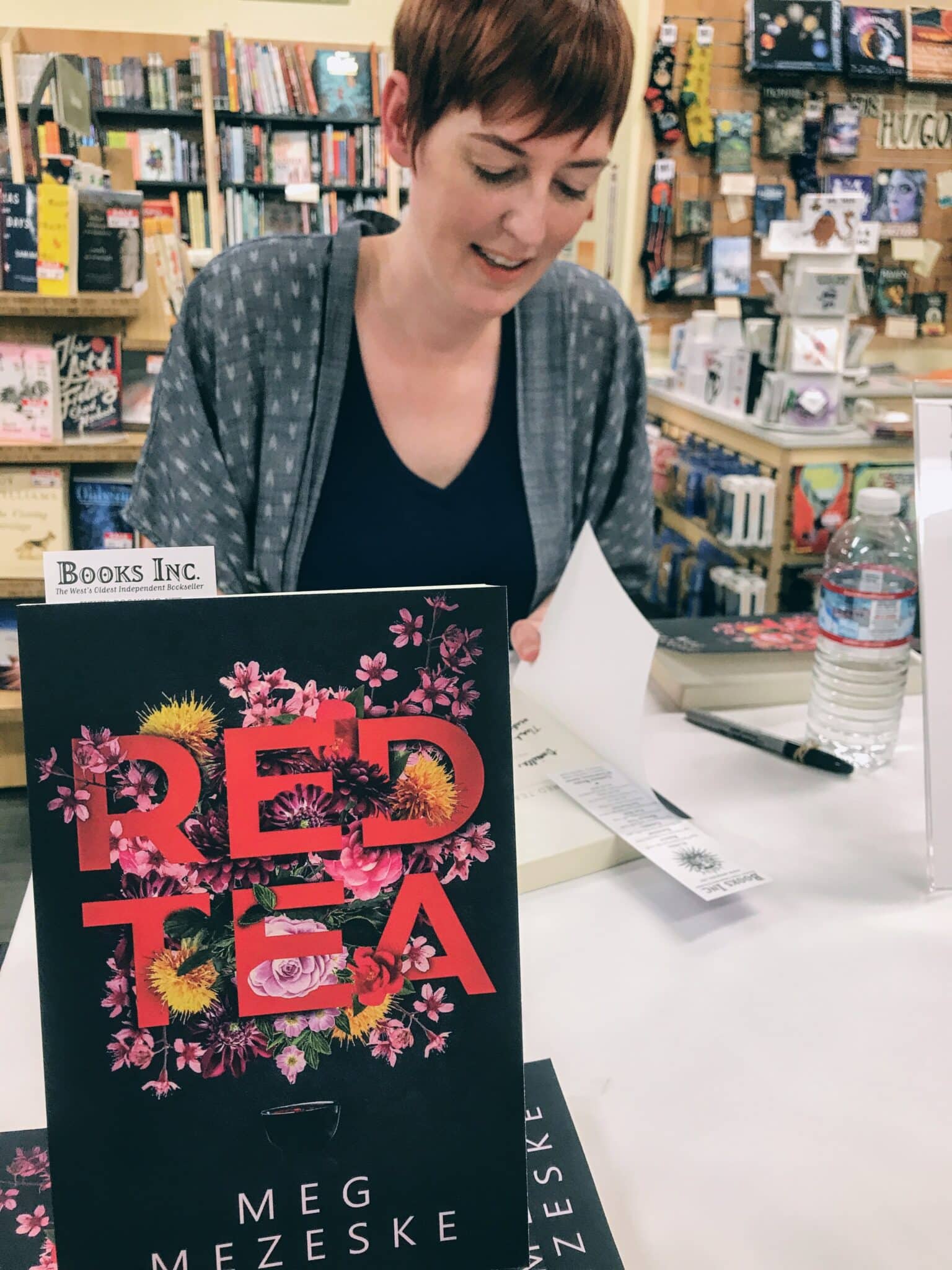 My advice is to work on your creative project EVERY DAY, even if it's only for a few minutes. I wrote the majority of Red Tea this way, following the "Seinfeld Strategy" (aka "Don't Break the Chain").
Okay, so you describe yourself as a dilettante. Won't lie, I had to Google the meaning, BUT can you tell us more about why you use it to describe yourself?
I call myself a dilettante because it's a sillier/fancier way to say that I have a casual interest in many subjects and skills without being particularly good at or committed to any of them 😉
Basically, I'm a dabbler! I've explored illustration, beekeeping, endurance swimming, ukulele, ghost hunting, costuming, gardening, ballet… the list goes on and on. I bet many Whimsy Soul readers can relate to this, too, because we're curious about new experiences.
Now, if you don't know. Meg creates bomb cocktail recipes. So, do you have one tip to level up at-home cocktails?
My top tip is to use freshly squeezed juice. That's it! So many popular cocktail recipes call for lemon or lime juice, and since it's a major component of the drink, juice from a can or bottle simply won't do.
For more advanced mixologists, my tip is to experiment with making your own infused alcohol and infused simple syrup. It's a relatively easy way to add a lot of flavor to your drinks.
Speaking of cocktails, the Pink Sakura is one of my faves because you talk about your time in Japan! What was your favorite place to visit in Japan that the tourists all miss out on?
Many tourists go to Japan during springtime to see the cherry blossoms, but I think winter may be the best season to visit. Here are a few wintry activities and attractions that tourists might miss out on:
The Sapporo Snow Festival: This week-long event showcases breathtaking snow and ice sculptures, many reaching over 50 feet tall!
Mount Zaō: Here you'll find Okama Crater Lake, also called the "Five-Colored Lake" due to its changing water, and the stunning "snow monsters" of Zaō (featured in my novel Red Tea).
Jigokudani Monkey Park: See wild monkeys bathing in natural hot springs! This park also neighbors several onsen (hot springs) resorts, and if you haven't taken a dip in an onsen on a snowy winter day, you haven't lived.

Adding winter in Japan to my bucket list! Now time for some rapid fire questions!
We gotta start with a cocktail, obviously!
Go-to cocktail?
Gin and tonic
Fun fact about your cats.
Emmett and Marty are named after… (guess in the comments!) 🐱
Disneyland or Disney World?
Disneyland
Based on the above answer, favorite ride?
Pirates of the Caribbean 🏴‍☠️
Huge thank you to Meg for taking the time out of her busy schedule to share with out readers! I hope you're feeling inspired as I am. Tell us what you're passionate about in the comments!