Planning a Napa Valley trip? This post is for you! (Updated 2021!)
I live down in San Francisco and am lucky enough to get to visit Napa Valley many times throughout the year for wine tasting and fun girls weekends. (It's kind of like the playground for Bay Area!) When I talk to non-locals about wine tasting here though, I always find there's a lot of confusion and misinformation about visiting Napa Valley.
So, this post is all about the essentials things to know before planning a trip to Napa Valley — I'm highlighting the misconceptions & spilling all my secrets & hacks I've learned over the years for THE BEST Napa trip ever.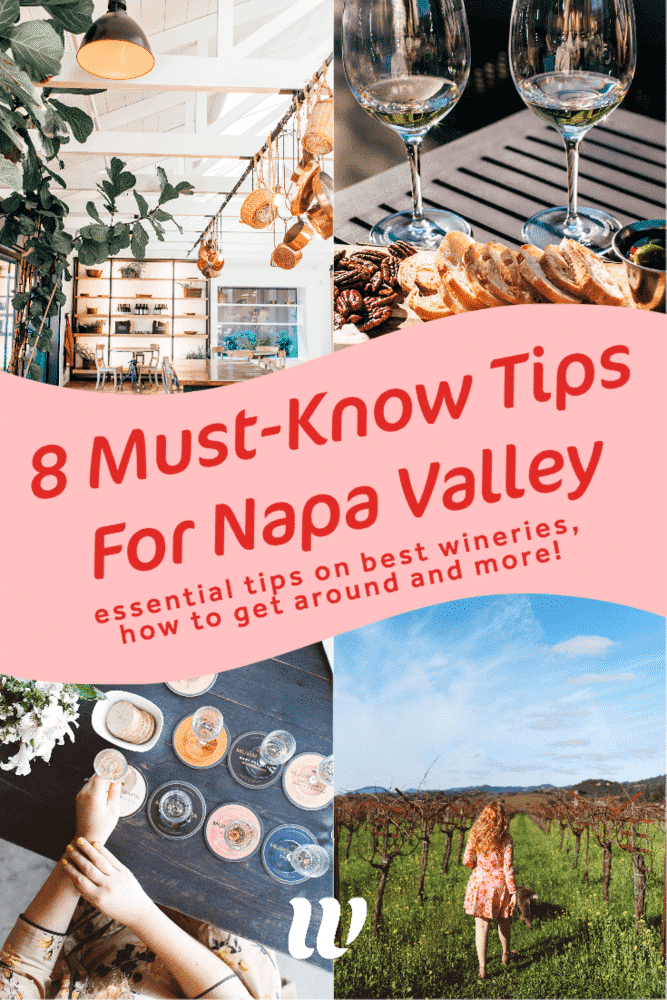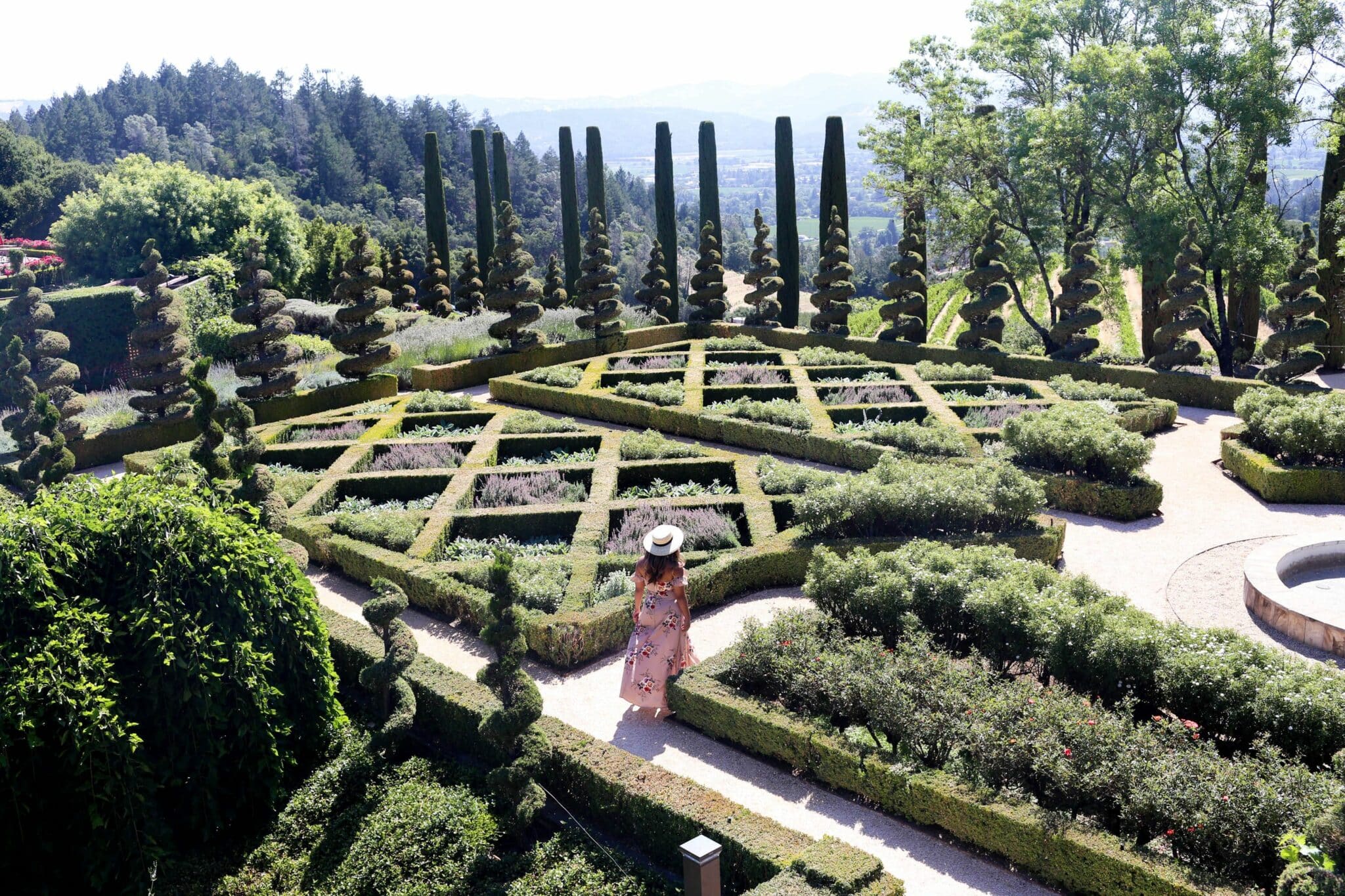 >> Got a question about Napa Valley that you need answered quickly? DM me on Instagram @thewhimsysoul and I'll be happy to help! Or, leave a comment below.
Our first trip to Napa Valley was a DIASTER! It was Valentine's Day in 2015. Robin and I had just moved to San Francisco a few months earlier and were broke AF but also itching to do something romantic for the holiday. We decided, hey, let's go wine tasting in Napa Valley!
Except we didn't do any research ahead of time — I remember Googling wineries on our drive up and getting sticker shock on the $40 tasting fees and the lack of tasting rooms that accepted walk-ins. We also both came down with really bad colds the day before but didn't want to cancel our trip (yeah, wine tasting while sick is SO not fun, I don't recommend it.)
We ended up going to Sutter Home (don't judge!) which back then had free wine tastings. And then we called our first time quits since we were so so tired and drove home. But I remember looking out at the stunning vineyards, rolling hills and beautiful wineries and thinking: I have to figure this place out.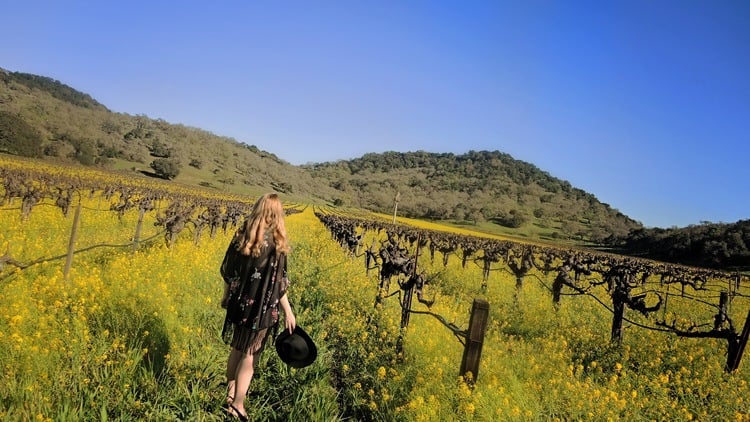 And I have! 5 years later and I'm low-key a wine country pro at this point after countless visits to Napa Valley. (PS-That photo above was one of the first photos for the blog I ever took. We've come a long way both in local area tips but also photography!)
So, these are the things I always tell first time visitors to Napa Valley and people planning trips to California wine country for the perfect Napa Valley itinerary.
8 Essential Things To Know Before Planning A Trip To Napa Valley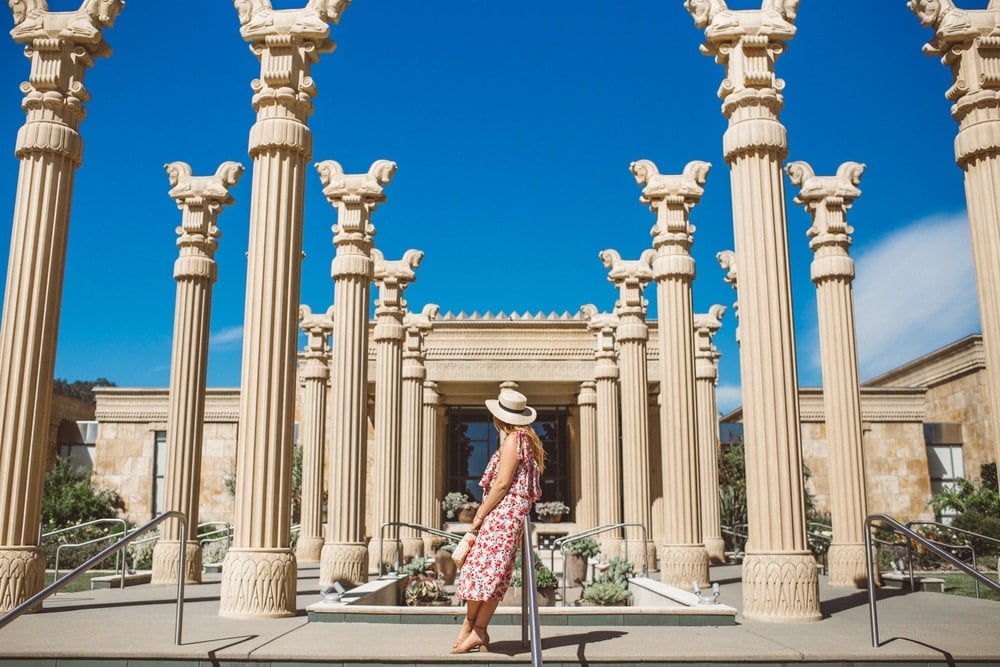 1. Napa the Town Vs. Napa Valley
I think my biggest correction for out of state visitors is the town of Napa vs Napa Valley Wine Country and leads to a lot of confusion when talking about the area.
Napa is the largest town in Napa Valley. It has a cute downtown wine tasting area and more nightlife than in other parts of the valley. Usually it's referenced as "downtown Napa" in conversations to avoid confusion.
Napa Valley is a large AVA wine region that contains the following smaller towns and/or wine tasting trails:
Yountville
Oakville
Rutherford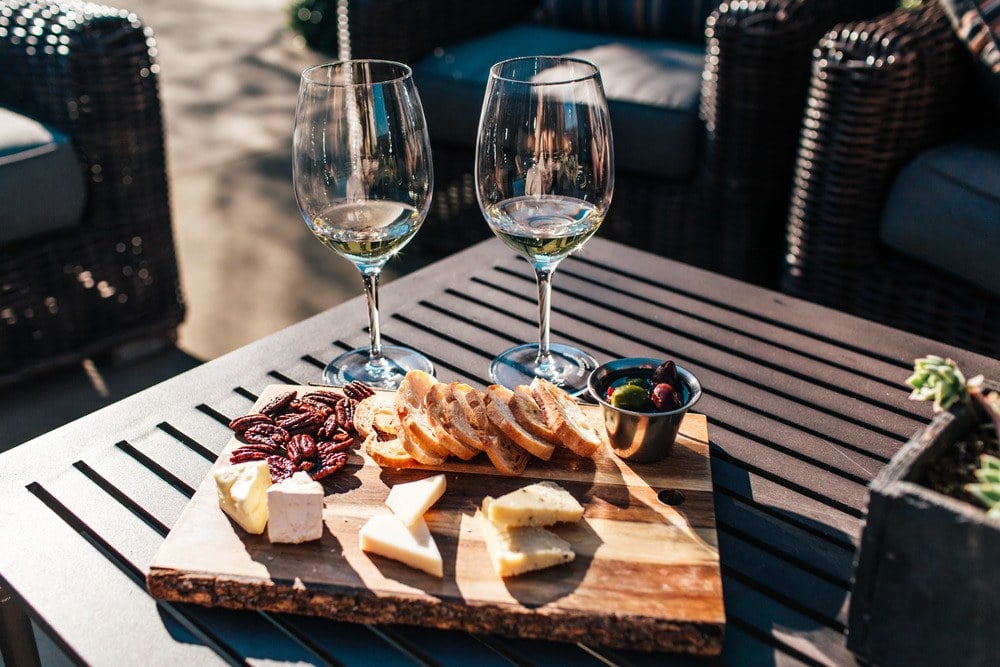 2. Napa Valley vs Sonoma Valley
The second biggest confusion is Napa Valley vs. Sonoma Valley. These are to different wine regions! While they are near each other, a large mountain range runs between them which makes it a very bad idea to try to go wine tasting in both Sonoma Valley and Napa Valley on the same day (you'll just be stuck in traffic for hours!)
Also, Sonoma Valley has the town of Sonoma just like Napa Valley has the town of Napa, so that confuses people a LOT.
Sonoma Valley also has a really different vibe, landscape and wine specialties compared to Napa Valley. I chat more about that in this post.
2. Avoid Large Napa Valley Wine Tours & Instead Craft Your Own
I don't know about you, but when I picture the perfect day wine tasting in Napa Valley, it's a slow relaxed day sitting on patios overlooking vineyards. Strolling through gardens and paths between tasting the small-batch merlot and cab. It's grabbing lunch at a local small restaurant and in general: taking it slow!
Yeah, big bus tours are NOT like that. They pack you onto a large bus in San Francisco and then you're stuck in traffic for 2 hours. Most bus companies get paid high commissions to take you to certain places which are usually large nation-known wineries that are more focused on getting you in and out quickly in time to accommodate the next group.
You'll be tasting wine that you can find at your local Costco and in a large group setting so you can't go slow, sit on the patio for 2 hours, easily chat with your sommelier or stop for lunch where you want. That's not my style when it comes to wine tasting in Napa Valley.
This is probably my most important tip
: I highly recommend you skip a large winery tour and instead drive yourself (with a DD or with Ubers) or
hire a car
that will take you the wineries you actually want to go to.
If you are looking at the hired car option, I recommend Platypus Tours which has a private tour option where you are allowed to pick your own wineries out (I have my favorites listed below for you, don't worry!)
When my husband and I go, or when we visit with friends, we usually have a DD. Most wineries will give you tons of water and maybe even breadsticks for snacks. So the DD will usually sip once on each tasting to get the experience while still being safe to drive.
Thinking about the Napa Valley train? I had a lot of fun on our ride but if it's your first time to the valley, do it on your own instead and save the train for another visit!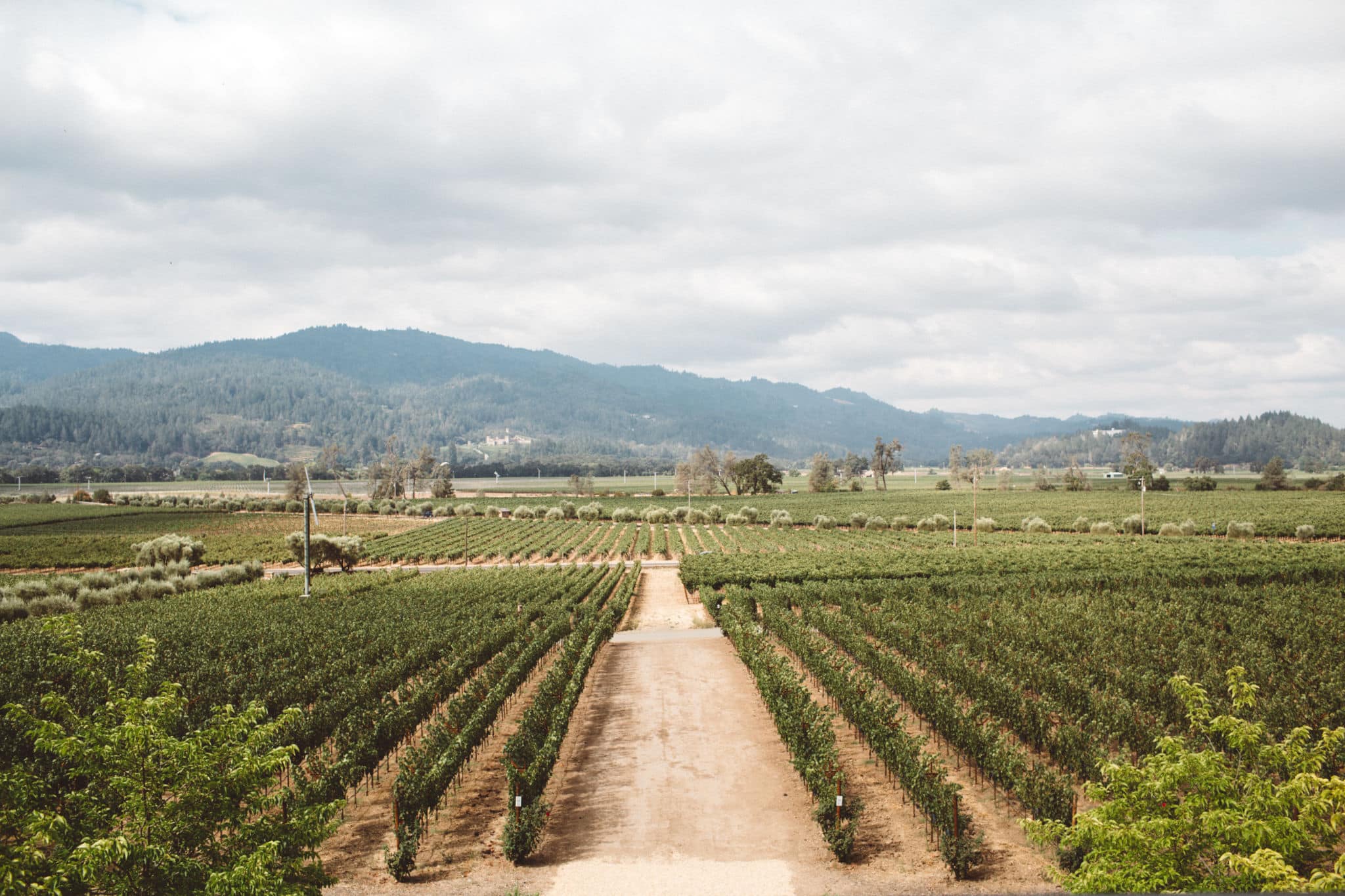 4. Napa Valley is HUGE, So Stick To A Region
As we chat about earlier, Napa Valley is a huge wine region that contains a lot of smaller towns and wine trails. Without traffic is takes easily 45 minutes to drive from the bottom to the top of Napa Valley. But, during the weekends when everyone is out wine tasting, it can take HOURS.
So, please don't try to schedule a 10am tasting at Sterling in Calistoga and then a 1pm tasting at Darioush on the Silverado Trail. You'll be hustling to make it.
Instead, plan to stick around a specific region. I have area guides to the following spots if you want to learn more about a particular area:

5. Napa Valley Wine Tasting Is Pricey But There Are Hacks
Napa Valley is world-famous and the most popular place to go wine tasting in the United States. So, with that world-famous name comes world-famous price tags. Tastings in Napa Valley range anywhere from $20-200+ PER PERSON per winery, so wine tasting here can quickly add up. $$$$
But, us locals know of travel hacks and special offers that you can take advantage of to cut down on costs. Most regions in the valley have "Wine Passports" of some kind. These are little books you can buy from the tourism board for a set fee (ie $75) but it gives you access to either free tastings or 2 for 1 discounts at tons of wineries in the area.
Basically – before you schedule tastings at full price, see if there's a program for you to get a discount. Because I just can't advocate for dropping $1000 on wine tastings alone.
My favorite wine passport is the St. Helena Little Book Of Big Experiences. It runs from November-March of each year and it's just $75 to get access to around 15 amazing wineries in the area! If you plan on tasting at more than two wineries during your trip to Napa Valley, you'll be saving tons of money with this wine passport or a similar one.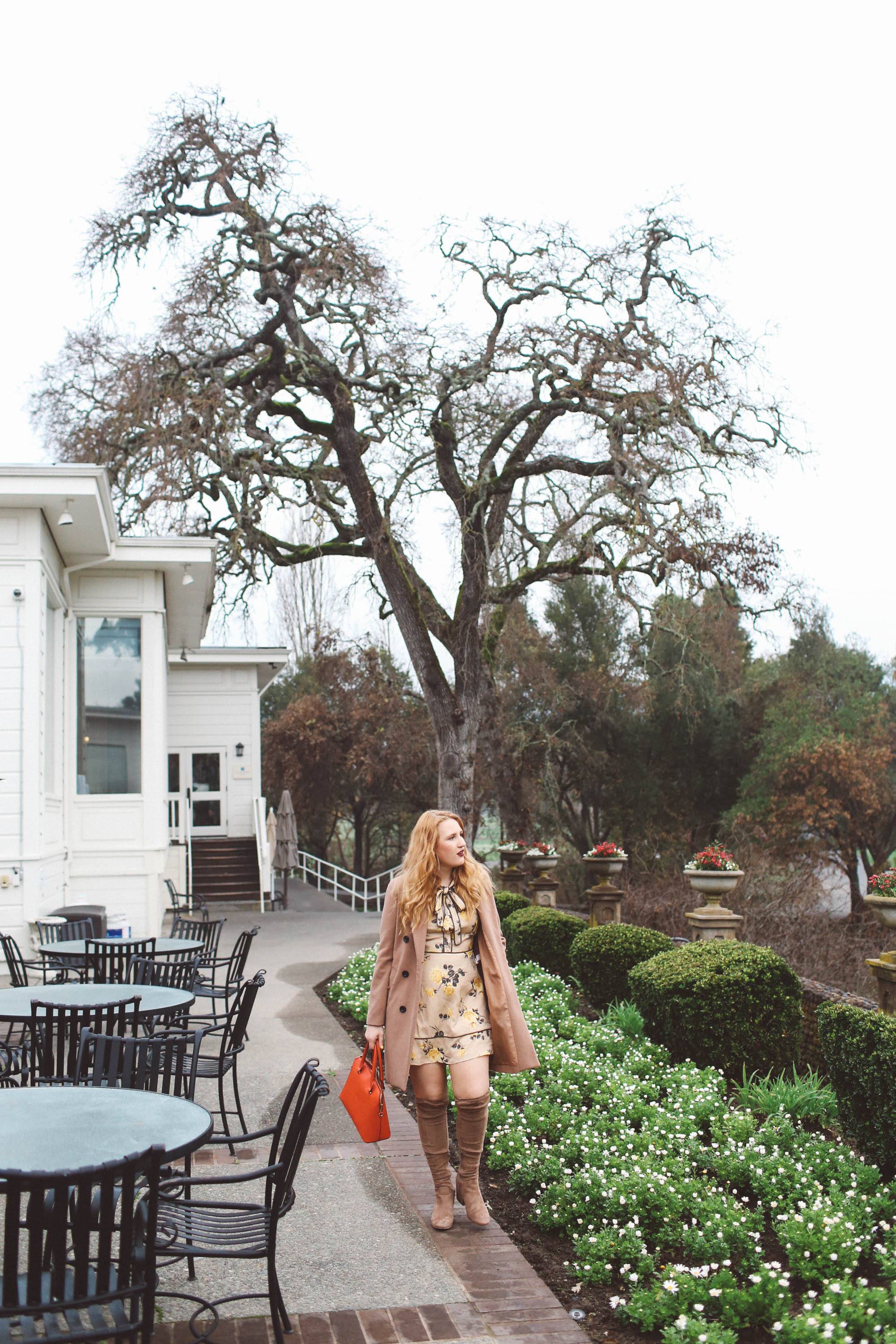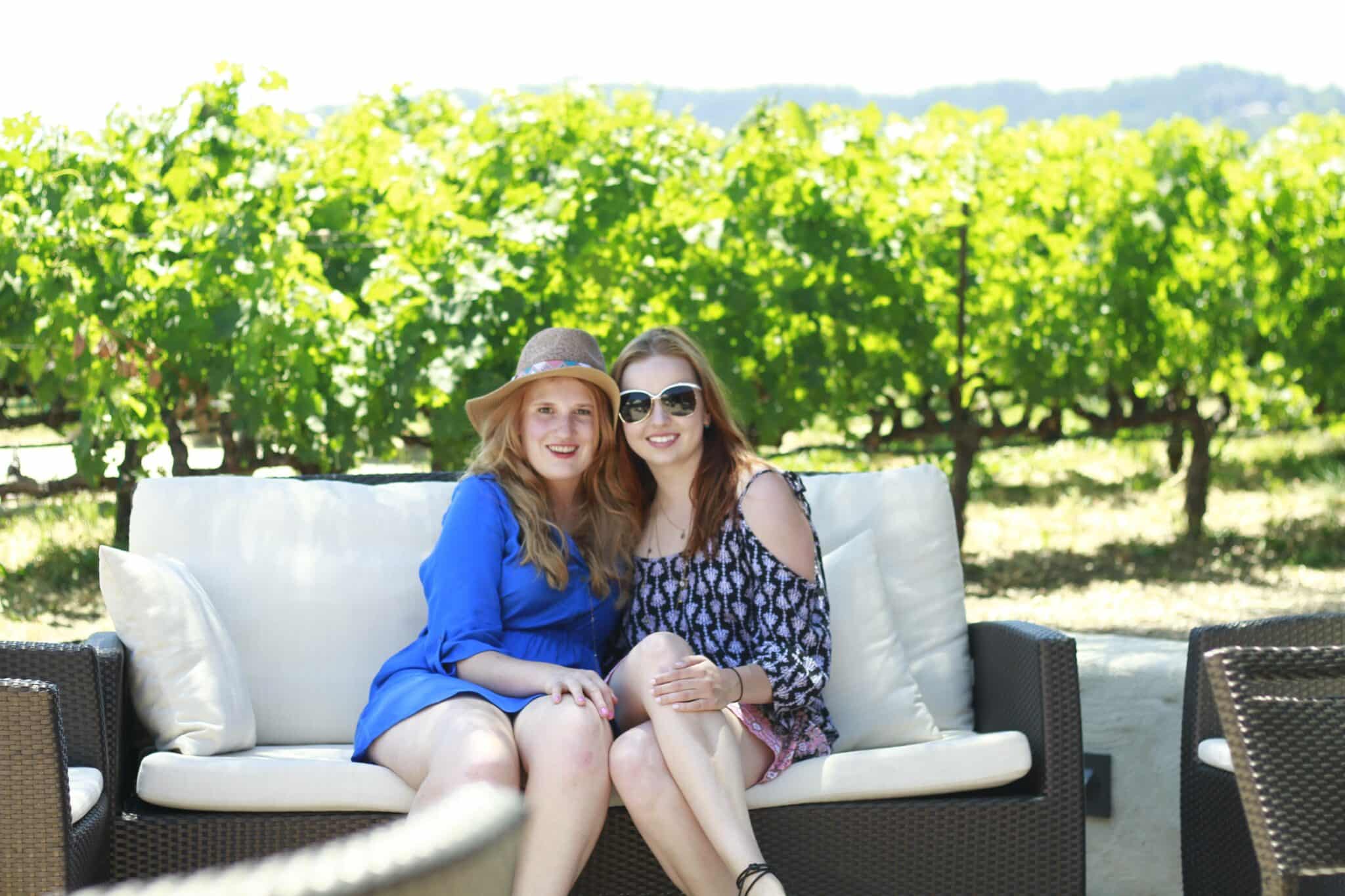 6. Wearing Heels Is A No-No
Learn from my mistakes my friends! It sounds romantic to frolic around wine country in a sundress, heels and hat but in reality, you'll be spending a lot of time on your feet while wine tasting.
And let me tell you, by winery #2 on a warm day in heels when your tour takes you on a stroll through the vineyards or gathers you around standing next to a barrel for a special tasting, you'll be wishing you had on flats or reallllly comfy baby heels. I've made this mistake so many times before I learned.


Also, winter is cold. Everyone thinks California is sunny and warm all the time, but NOPE! If you are wine tasting in the winter, you'll want to wear a sweater and maybe even a coat.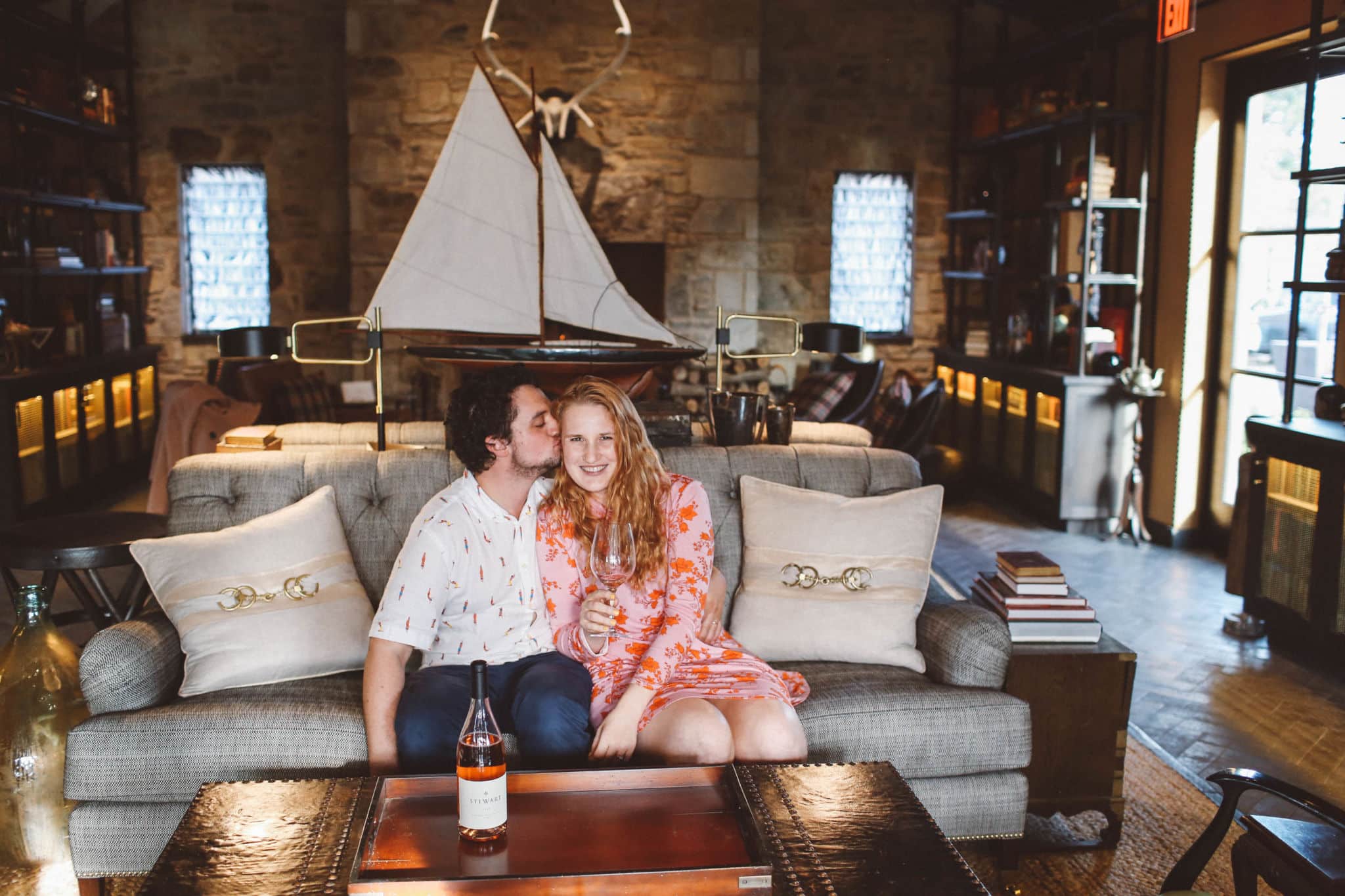 7. Chat With Your Sommelier
Channel your inner social butterfly and chat with your sommeliers! Wine tasting etiquette usually leans on learning about the wine. I've learned everything I know about wine from chatting and asking questions over the years.
They'll also tell you the best places in Napa Valley to wine taste based on their expertise. Or, they'll steer you to great restaurants in the area (that's how we discovered our new favorite taco place that's in the back of a Mexican grocery store. From asking our som!)
We've picked up tons of great area recommendations from just asking friendly sommeliers.
Plus, some of them are really fun! When you get a som that you click with, it's almost like having an extra friend at your wine tasting. Oh, and of course, if you're really nice it increases the chance that they'll give you an extra pour or two on the house…
8. You Don't Have To Join A Wine Club
Seriously. You DO NOT HAVE TO JOIN ANY WINE CLUB! Some wineries are incredibly pushy on getting visitors to sign up for the wine club. (Usually it's the bigger nationally known names that are the worse in my opinion.)
I actively HATE when I'm trying to enjoy the wine, the view, learn about the winery, etc and the sommelier every other minute is pushing wine club pamphlets into my face or telling me I can get 10% off a case of wine. I hate it so much that I usually never recommend wineries where I've had this experience because it's so annoying.
It took me YEARS to finally feel comfortable saying "no" and knowing it's totally fine. The midwesterner in me is such a people pleaser! So, here's me telling you: it's 100% ok if you don't want to join a wine club. You'll be asked more than once during your trip and it's totally fine to walk away from Napa Valley without joining any.
Here's another pro-tip: pick a random winery and start telling sommeliers you are already part of that wine club & don't need to join another. They'll leave you alone faster!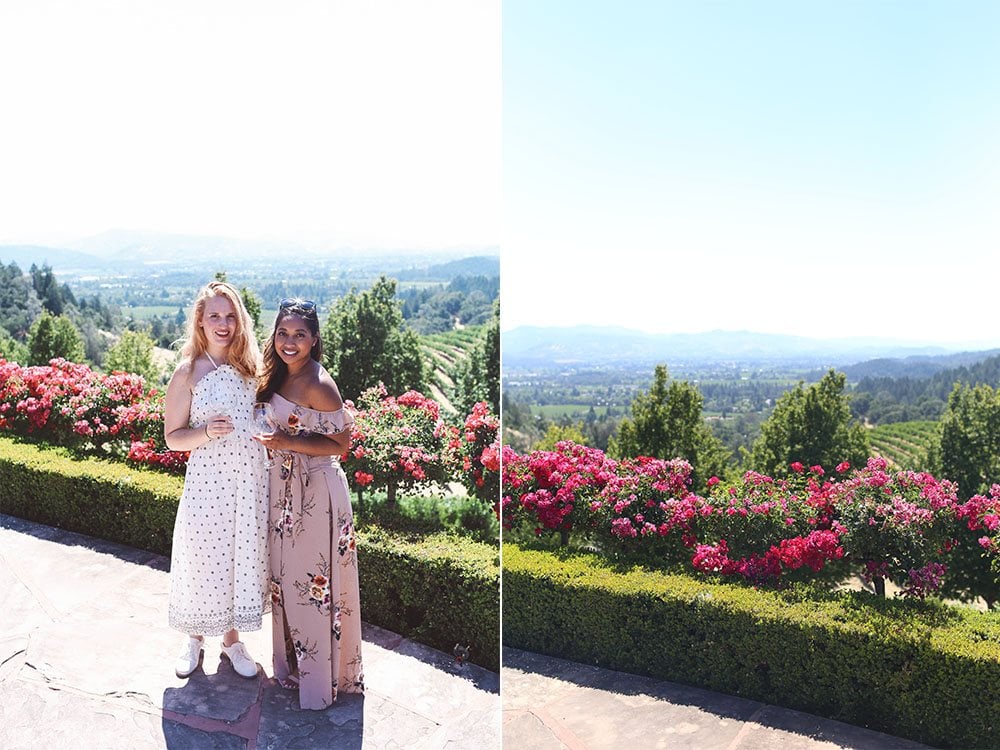 Ok, so those are my top 8 tips to know before you plan a trip to Napa Valley to make sure you have the best trip ever!! But, of course,e you need to know where to grab a hotel, eat and of course, my favorite wineries, too. So, keep reading for those lists.
My Favorite Napa Valley Hotels
Figuring out where to stay in Napa Valley? These are my favorite hotels to spend a weekend in Napa!
My Favorite Napa Valley Restaurants
Of course, you gotta eat and thankfully Napa Valley has some GREAT food gems. This is the best of Napa food (I've been to all of these!)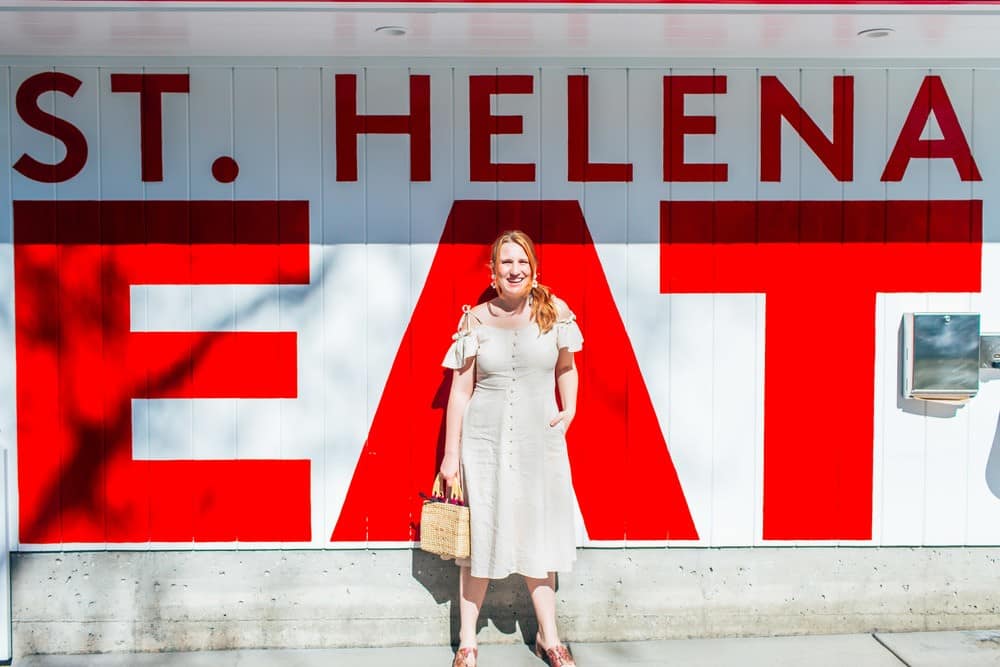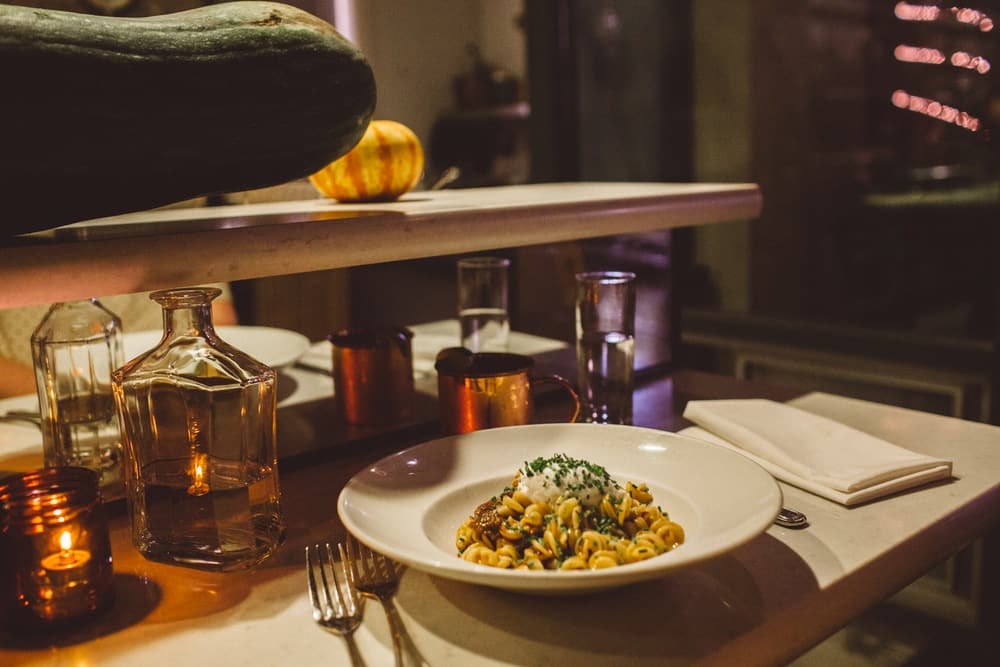 And now for the mega list of my favorite wineries in Napa Valley! Everything on this list is a place I visited myself and walked away having a truly wonderful time at. They're in alphabetical order.
Here's my disclaimer: I'm sure I'm forgetting some places that are gems because ~low key brag~ I wine taste a lot up there and it's easy to forget. Also, I haven't had a chance to visit the all, what is it now – 400+ wineries in the valley. If a spot you're eyeing isn't on this list, it doesn't mean it's bad, I just probably haven't been there yet.
Best Napa Valley Wineries
I hope this helps you plan fantastic Napa Valley trips! I know this is a lot of information to unpack but I really feel like this is the perfect crash course to Napa Valley and is a post wish I had when we first moved to California.
If you have any must-know tips to add, please leave a comment below so everyone can see! If you have questions, comment or DM me on Instagram @thewhimsysoul and I'll be happy to help!
Happy wine tasting.
Other Wine Regions You May Like