I basically live in dresses. As a curvy woman, dresses are just the most comfortable thing to wear on a daily basis (no pinching at the waist!) I found a beautiful off the shoulder midi dress that I've been dying to wear. Finally, the weather was a (bit) warmer here in San Francisco so I could pop this baby on and take her for a stroll!
I have a love affair for any off the shoulder dress, especially if they hit at the midi length (but I can settle for a mini dress or maxi dress, too!) There's something so polished yet sexy about an off the shoulder dress that's loose around the bottom/middle (no bodycon dresses here!) but shows off the shoulders on top. What a foxy minx, next she'll be flaunting those scandalous ankles!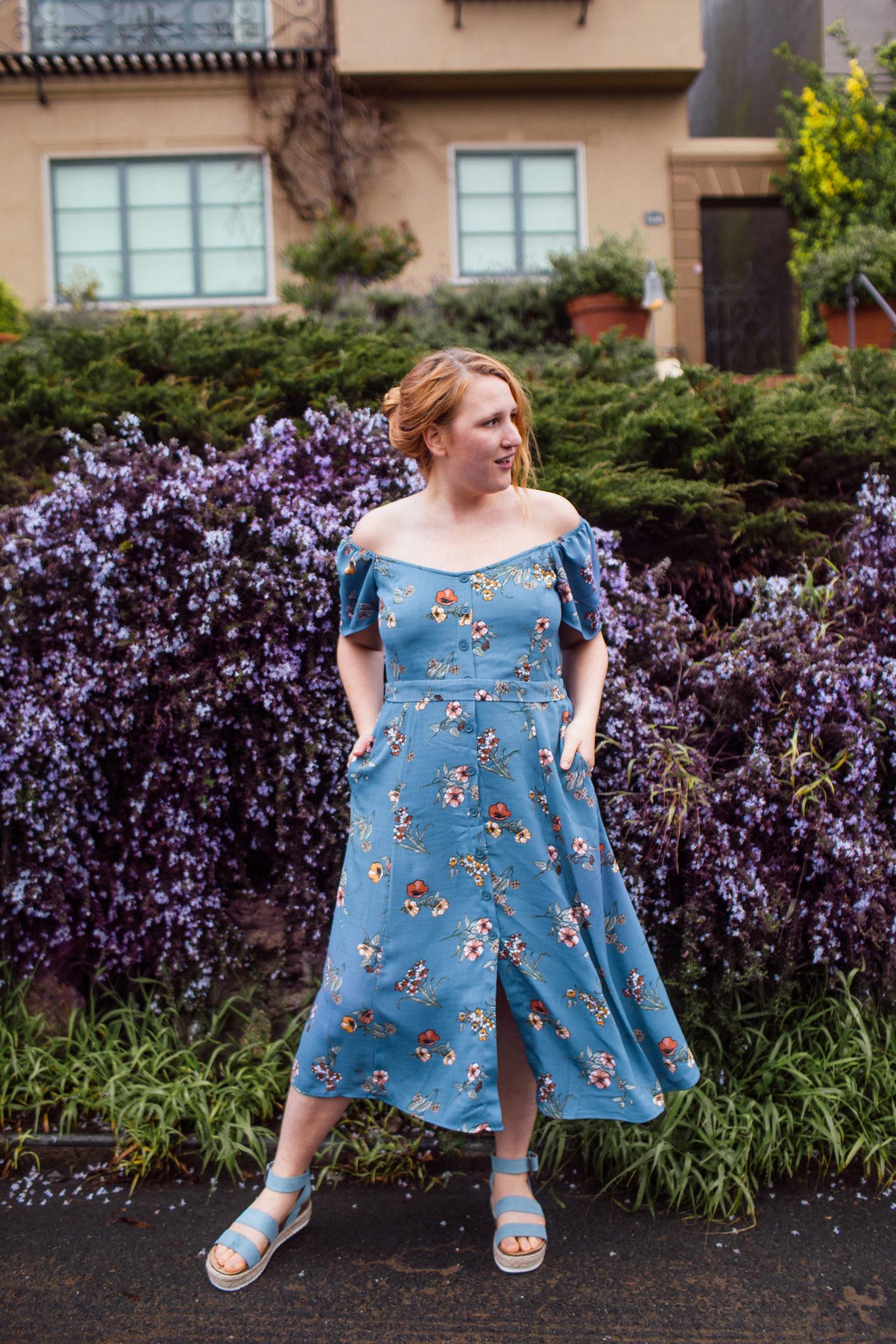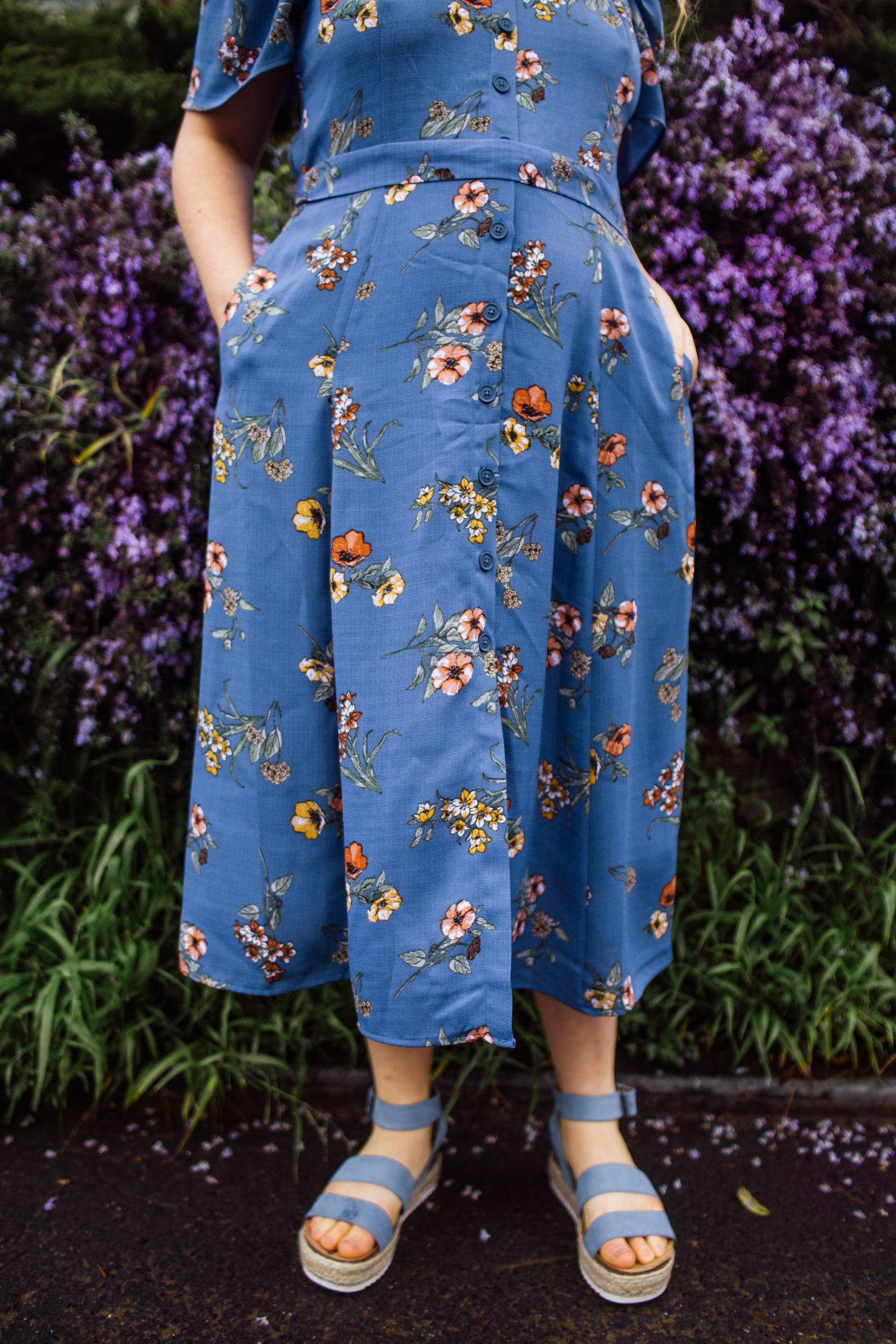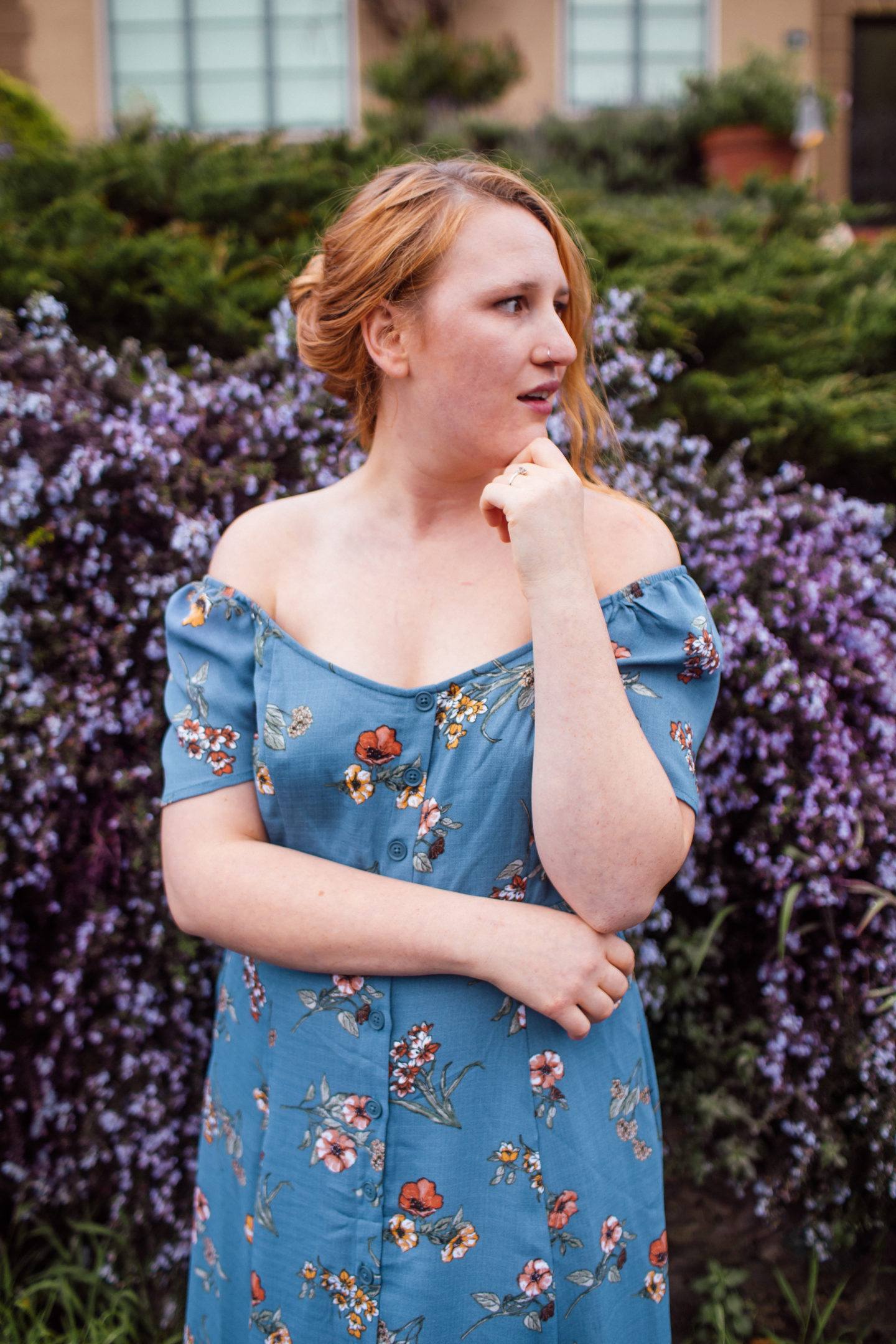 I paired this pretty floral off the shoulder midi dress from Target with espadrille shoes, also from Target. (If you're new here, I also have a love affair with Target because they make great pieces, including plus size clothing that doesn't suck, and that shop is affordable AF!) Pair with simple accessories for a clean look or bold statement earrings for a little bit of edge.
This dress makes me crave real spring, when the weather is about 10 degrees warmer and I can walk to the farmer's market for my weekly flower run without wearing a coat! (Jk, it's San Francisco, I almost always need a jacket. Thanks Karl the Fog!)