Whew – we've finally sent out our wedding invites a couple of weeks ago! I'll say right off the bat that the hardest part is tracking down all the addresses for friends and family. The days of little black books are dead – my tip is to create a Google doc right now and start popping in addresses as you track 'em down .. then never delete it and use it for holiday cards as you grow older!
I had lot of fun designing our invites with Minted. They are my go-to source of delightful paper products and art, and it's easy to see why. Their wedding invite section alone has hundreds of different designs that are totally customizable. I immediately fell in love with our design (here). It was on the first page and I thought "THAT'S THE ONE!" but made myself look at a lot more before coming back to it. Our wedding is at my father's house, the house I grew up at in the Wisconsin countryside. It's going to be a mix of rustic and whimsical (think lots of string lights, cute decor and bonfire pits). Most of the tables will be under a set of trees and lights, so this design really spoke to me.
*note – I've photoshopped the address and website information out for privacy reasons, the text is balanced in real life!
Our wedding colors didn't match the offered color choices, but I didn't fret – you can submit a custom pantone color and a designer at Minted will rework the design to match it. Our color scheme is a mix of this deeper red, light blue and cream. I also had the designer add an extra line instructing people to RSVP on our wedding website to skip the added cost (and paper!) of RSVP cards. I totally love how these came out and I can't wait to see how people react to them! I also ordered a set of thank you cards in a design slightly different but complimentary to our invites.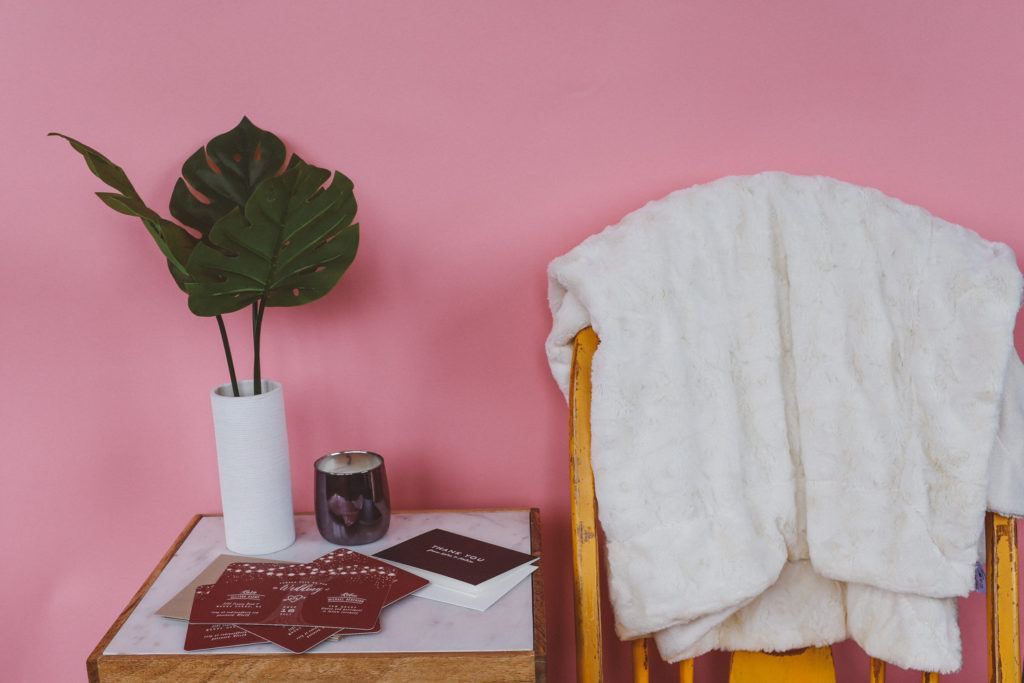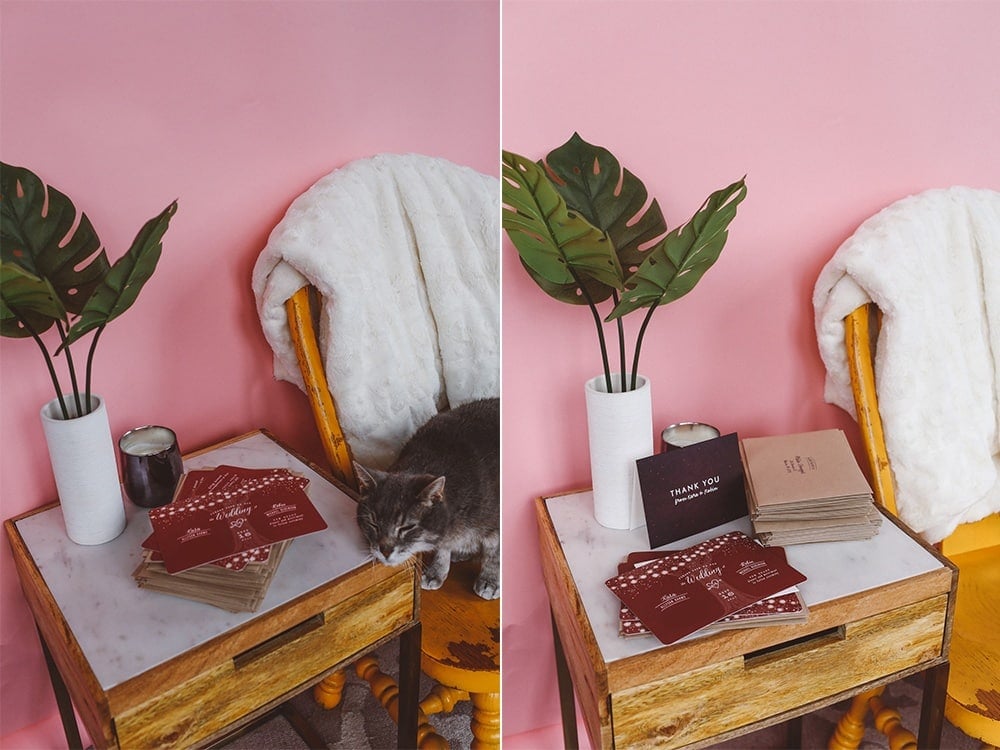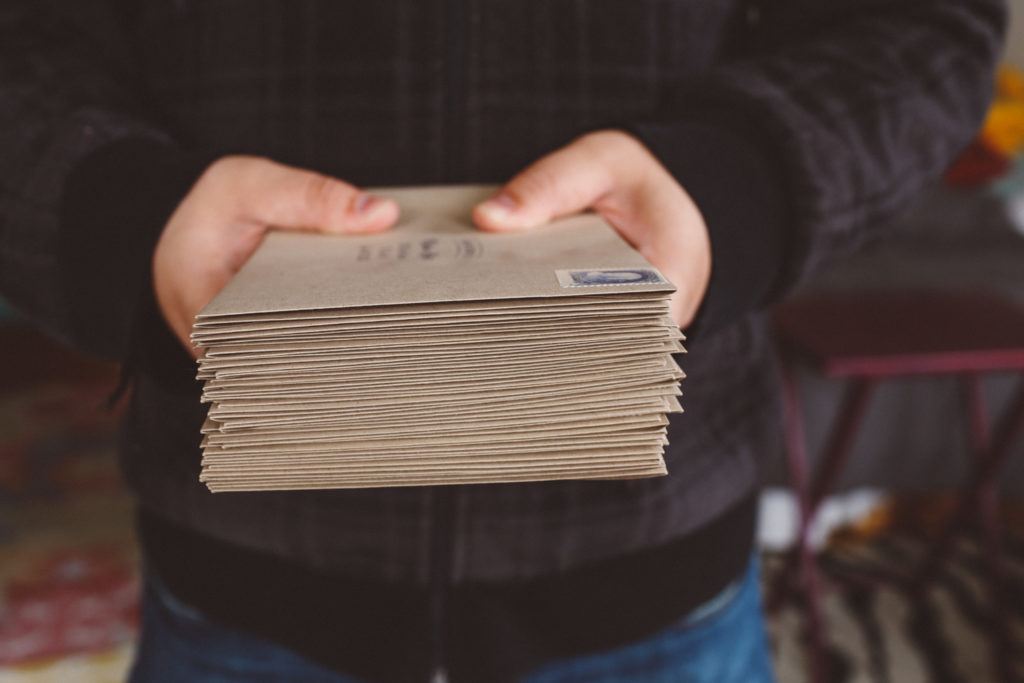 I highly recommend making a beeline to Minted when it comes to designing your own wedding invites and wedding paper stuff (table numbers, thank you cards, save the dates, etc). I also recommend importing your Google doc of addresses into their system and having them address your invites for you. Saves an afternoon of hands cramps. I've added photos of other designs that were in my top 4 favorites – or head right here to search on you own. Happy wedding planning!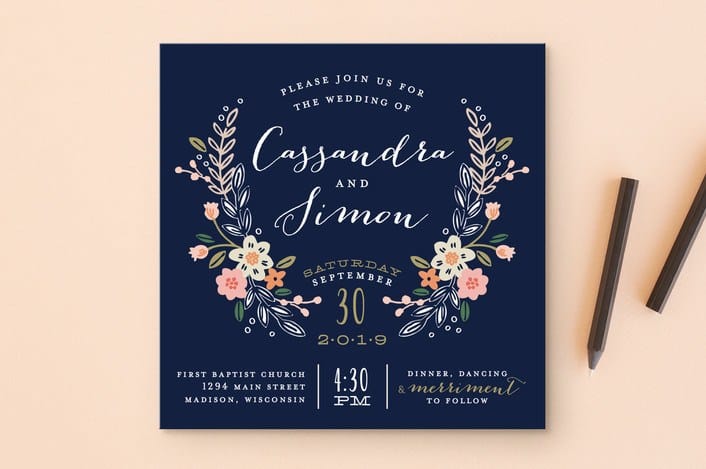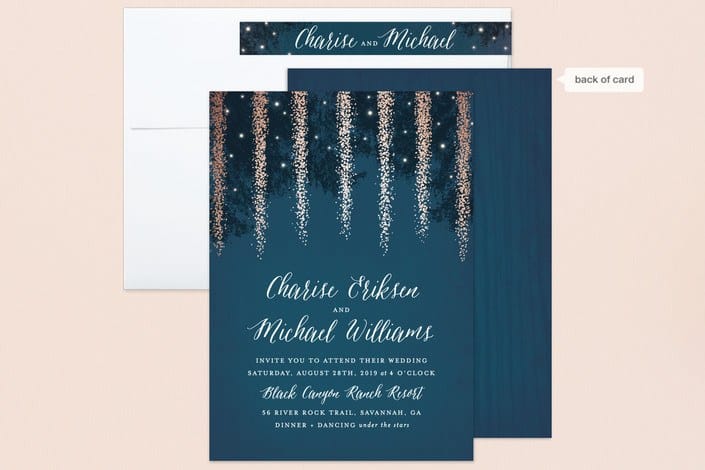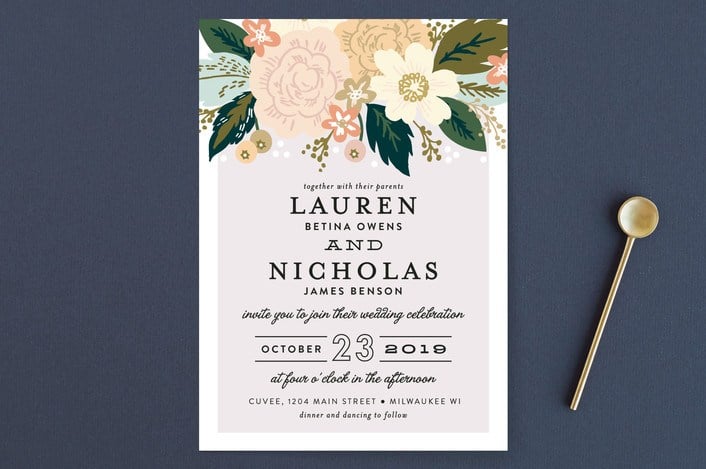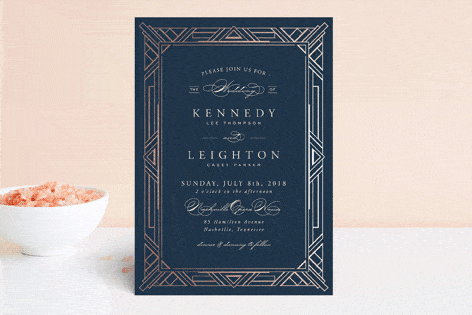 Thank you to Minted for providing invites. All opinions are my own.