About an hour and a half from San Francisco is the little farming town of Winters. In the summer, the entire region is filled with beautiful fields of sunflowers, but there's more to Winters than the seasonal pops of yellow. A charming downtown, wineries, farm to table meals, hiking and Park Winters, an inn built in 1865 and now transformed into a stunning event and wedding venue.

To kick off summer, they threw an event called Summerland. Robin and I stayed the night in a pop-up glamping tent by Creative Excursions. This glamping company offers a variety of glamping services. If you want to find their year-round tents, head to Folsom Lake State Recreation Area or book here. Our tent had a bed, cute string lights and lanterns and the Creative Excursions crew set up s'mores and a fire! Very nice people and a unique way to camp in Northern California.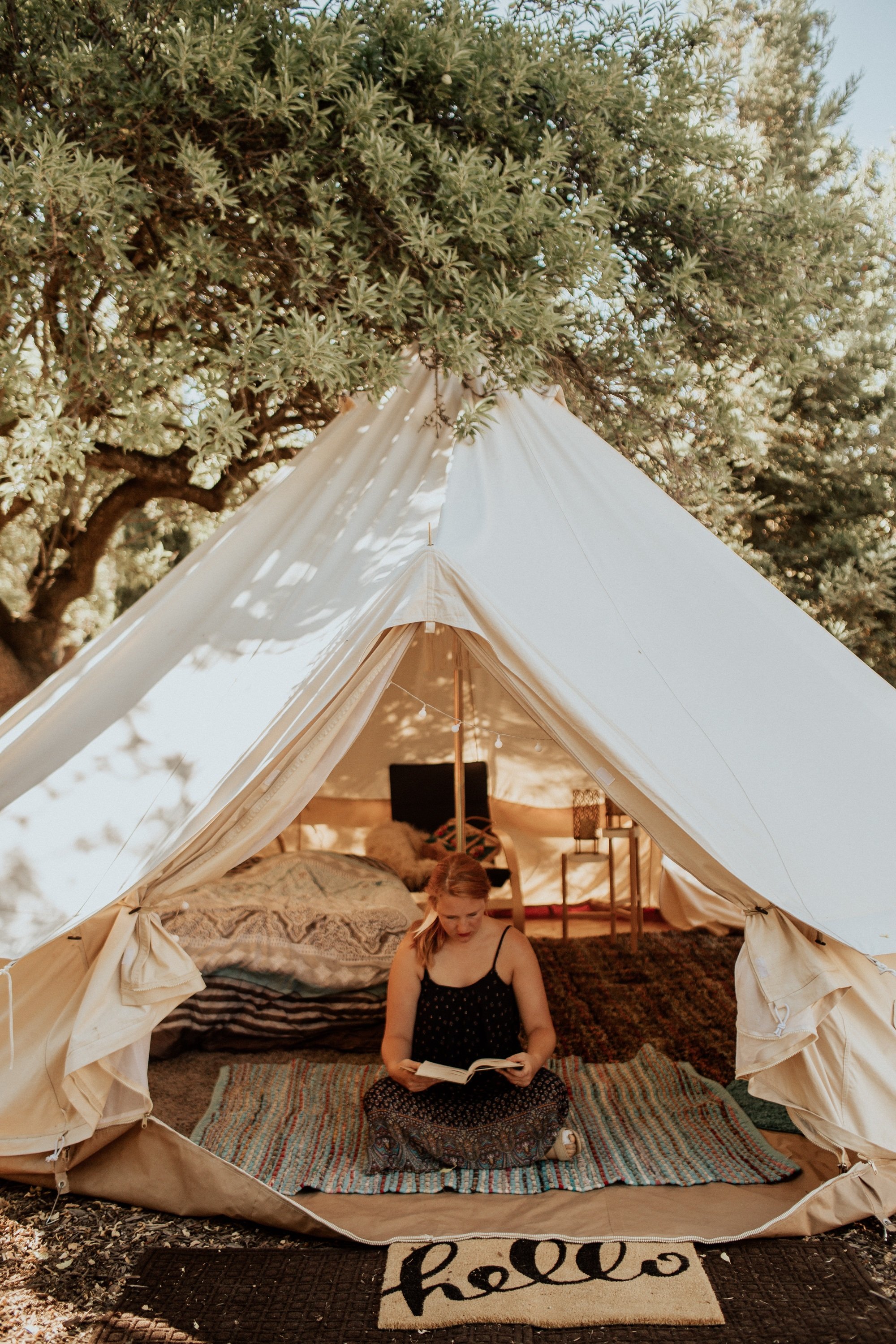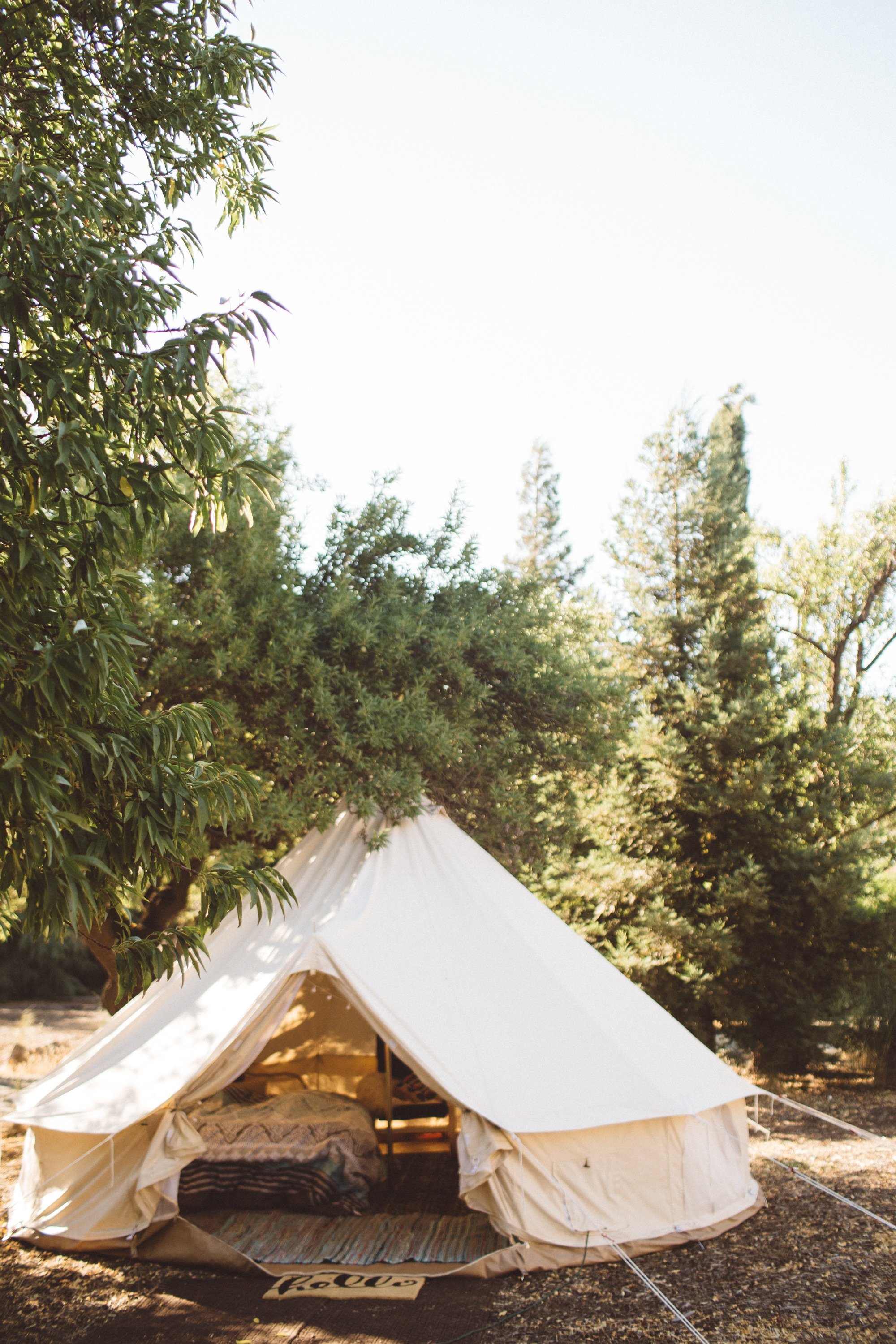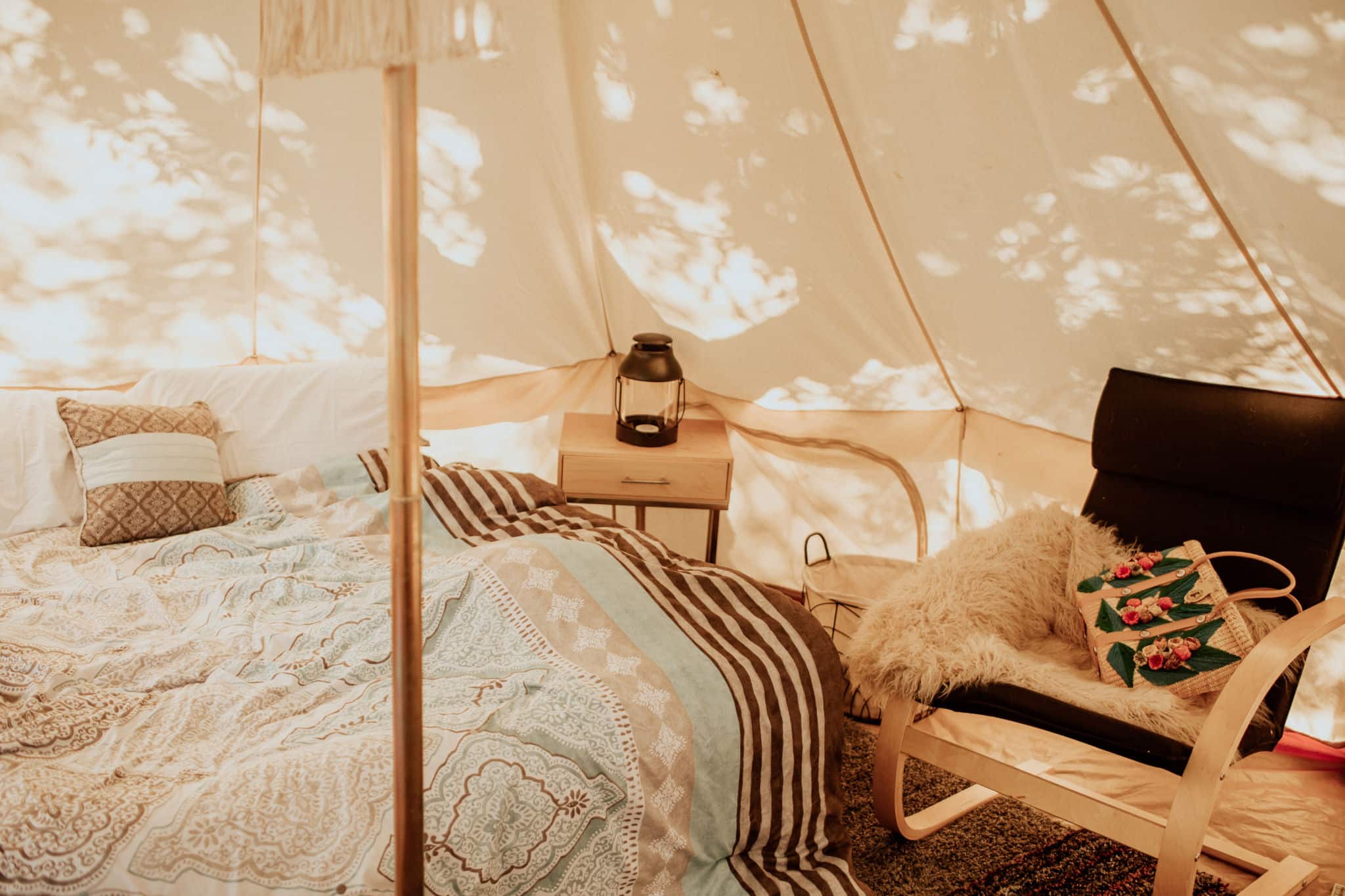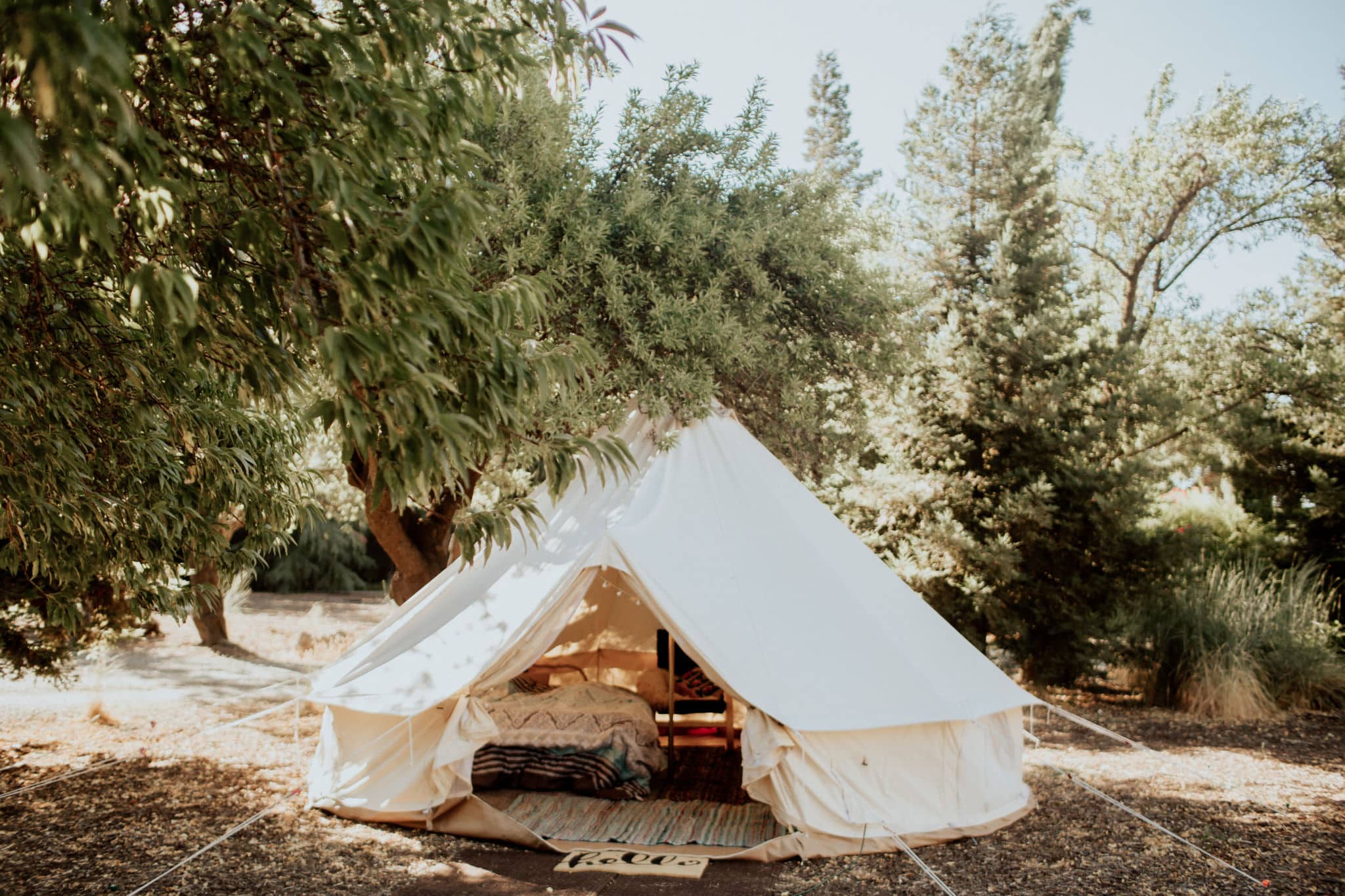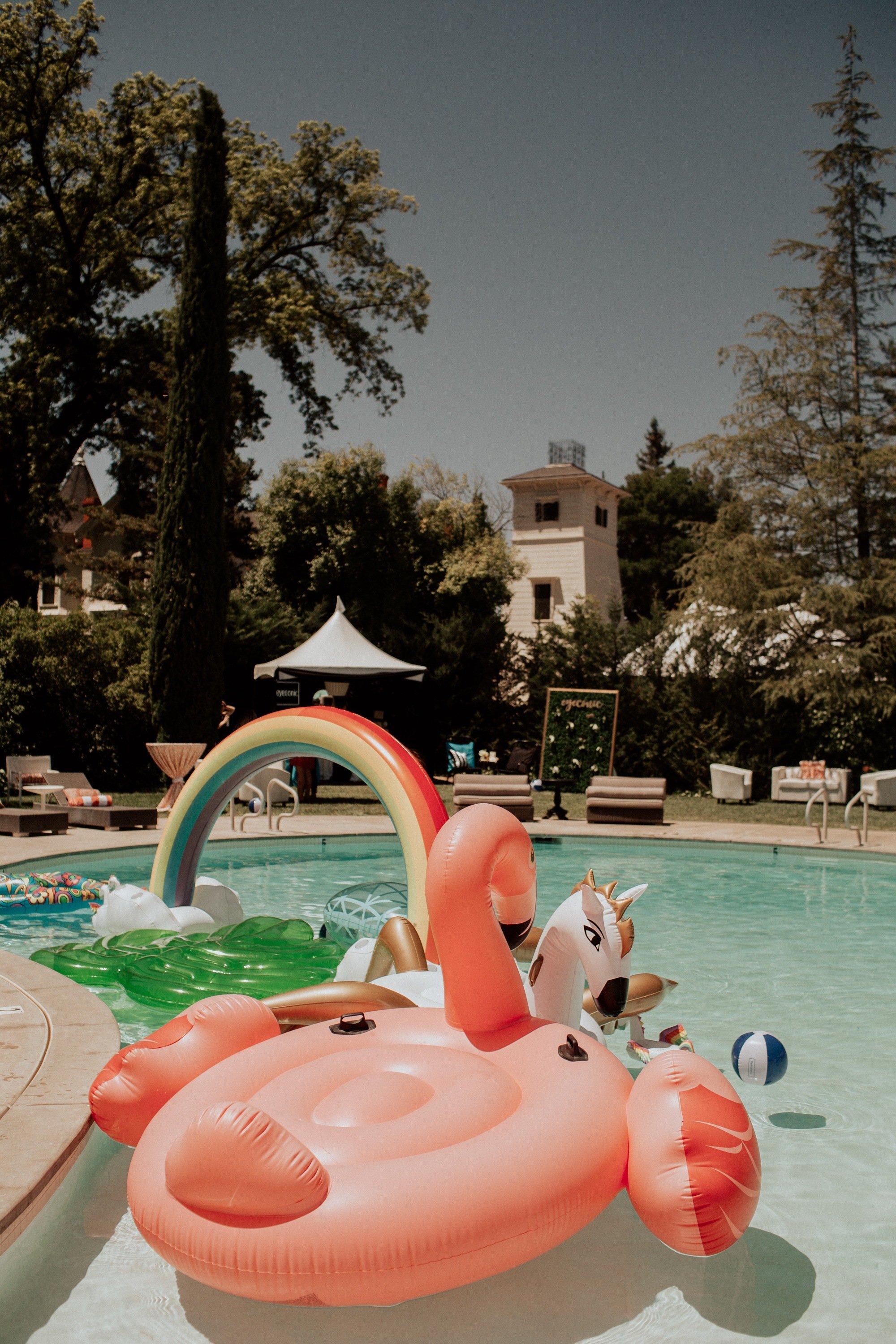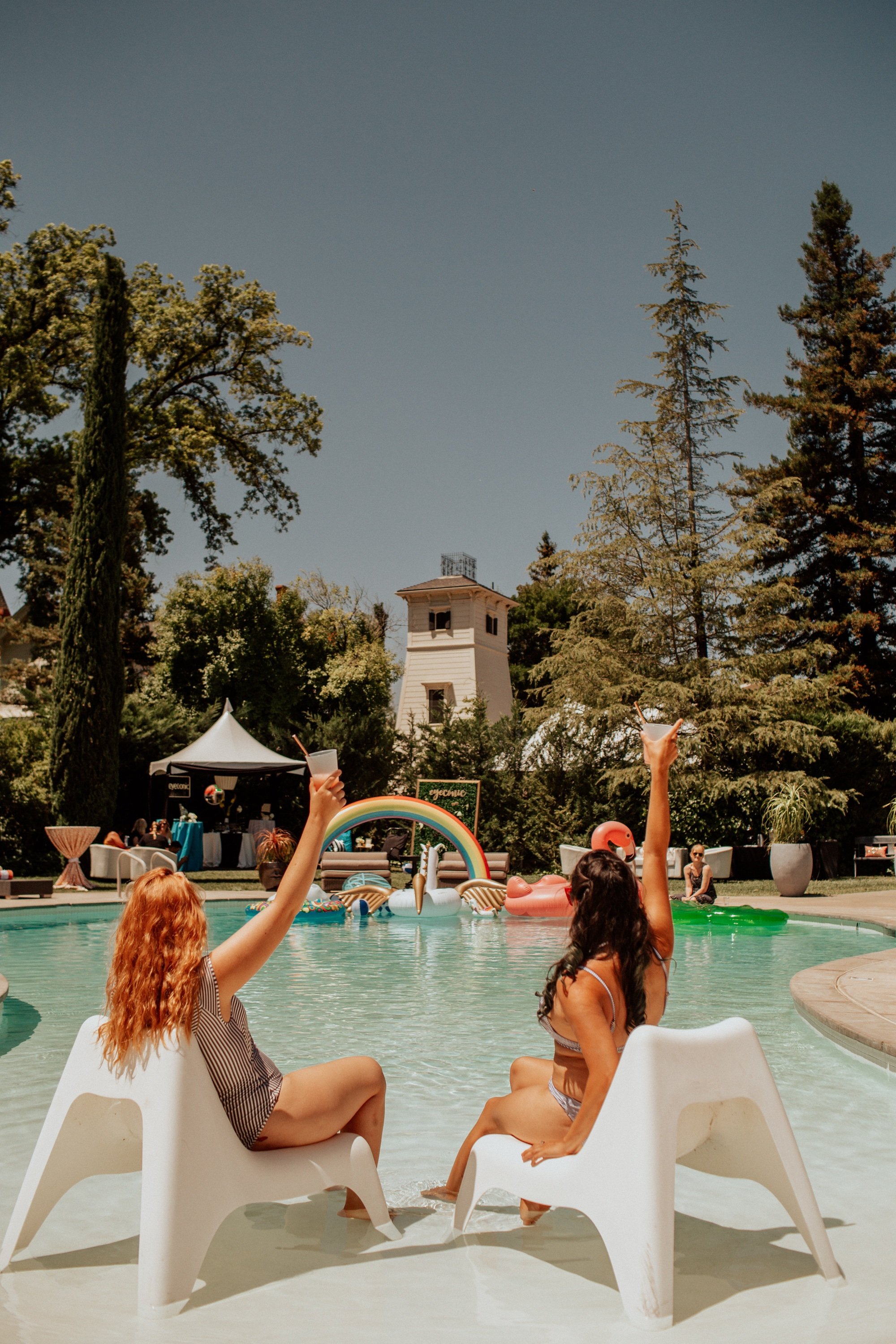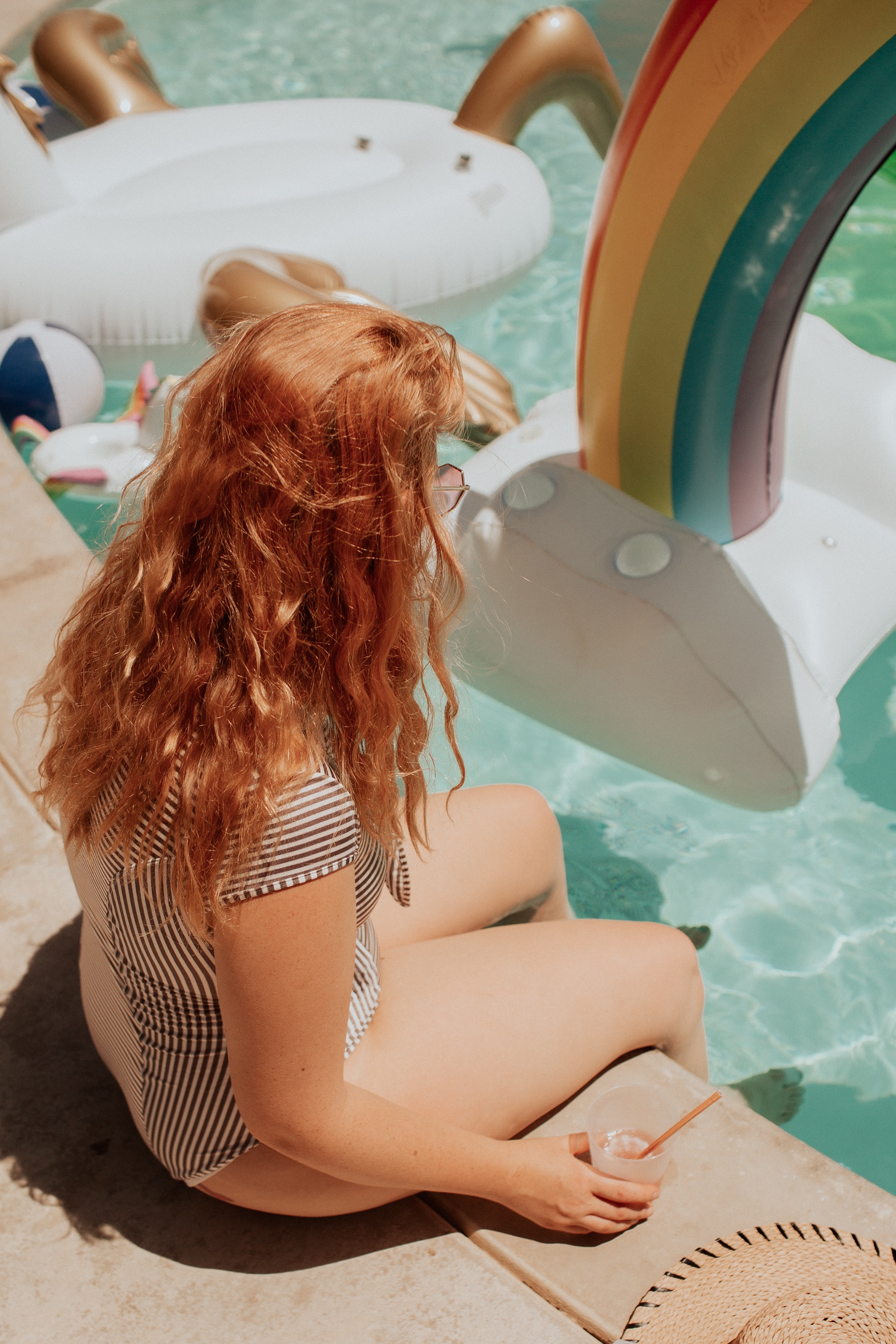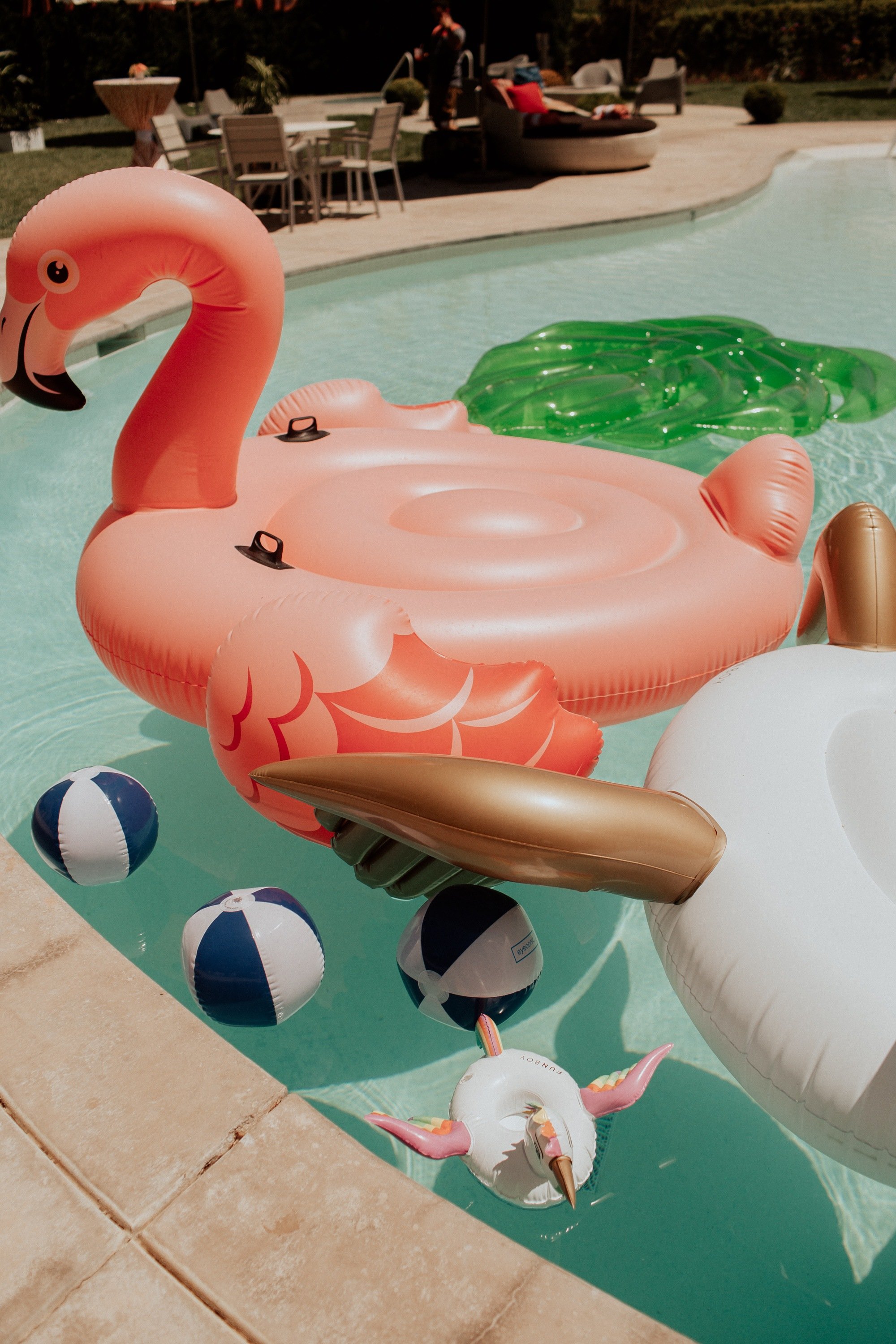 My girls Brianna and Gen were also there, so the Summerland day was filled with lots of wine and catching up with each other by the pool. For this event, fun pool floaties were brought in and we spent a lot of time lounging on the pink flamingo. I wore this cute stripped suit from Athleta and a blue skirt from Target as a cover-up for walking around the event… from wine tastings to the Pure honey table (local company, amazing honey!) to the whimsical dinner scape under a towering tree to the old orange truck in the field out back.
Winters, California is really close to Dixon and Woodland, which are known for their sunflower farms. If you come up here in the summertime, make sure to stop by a field for photos! Read my tips for finding and photographing sunflowers in California right here.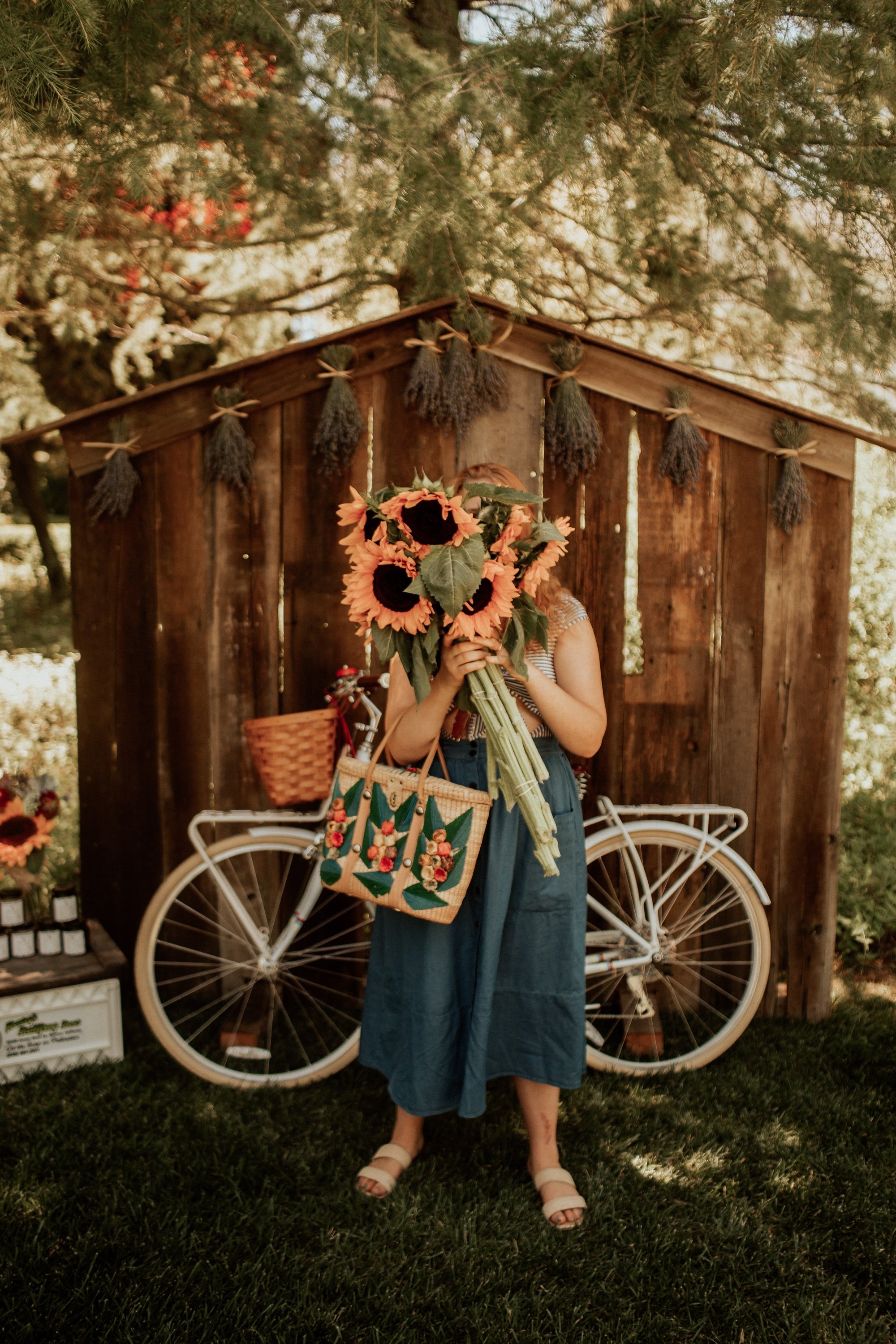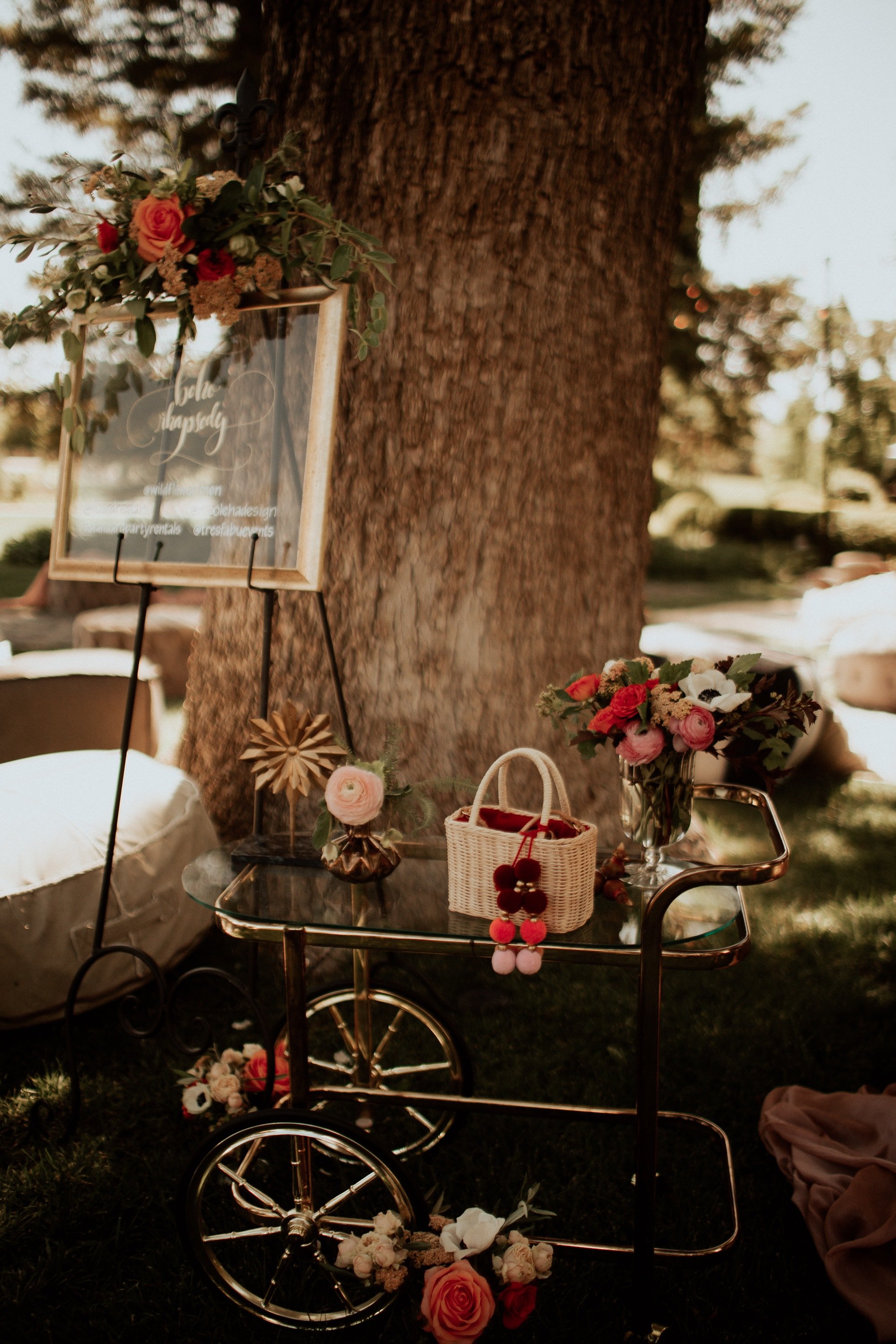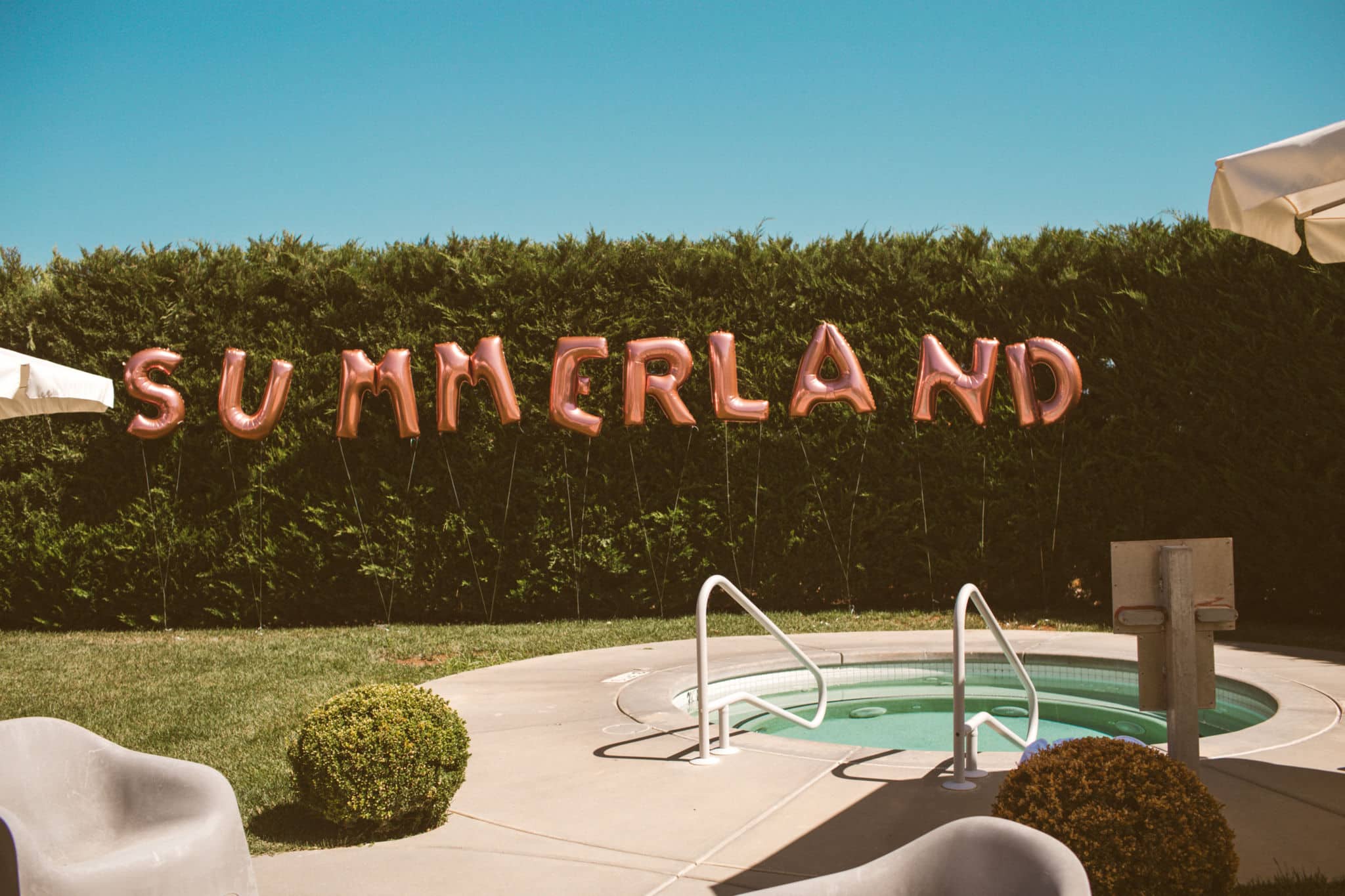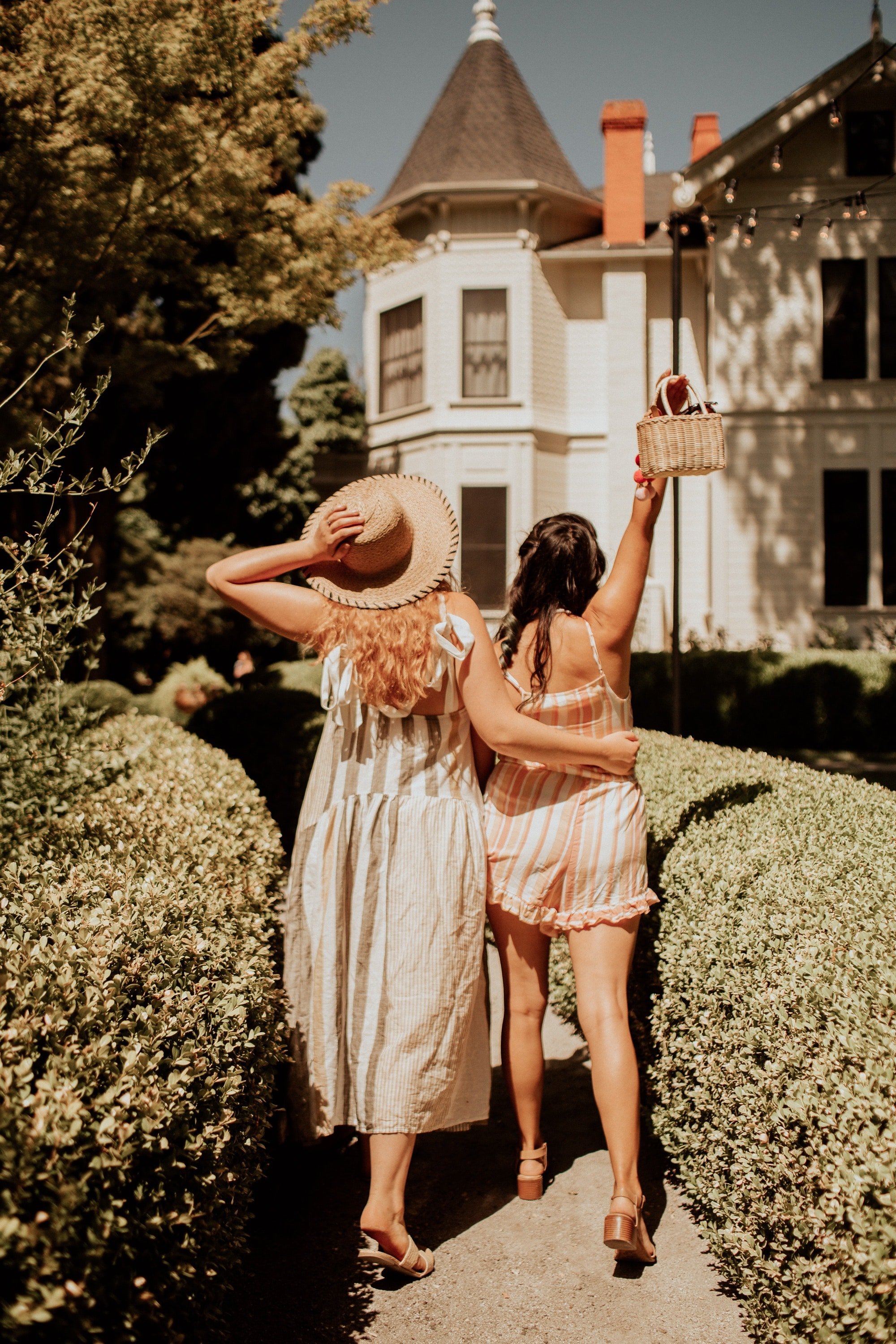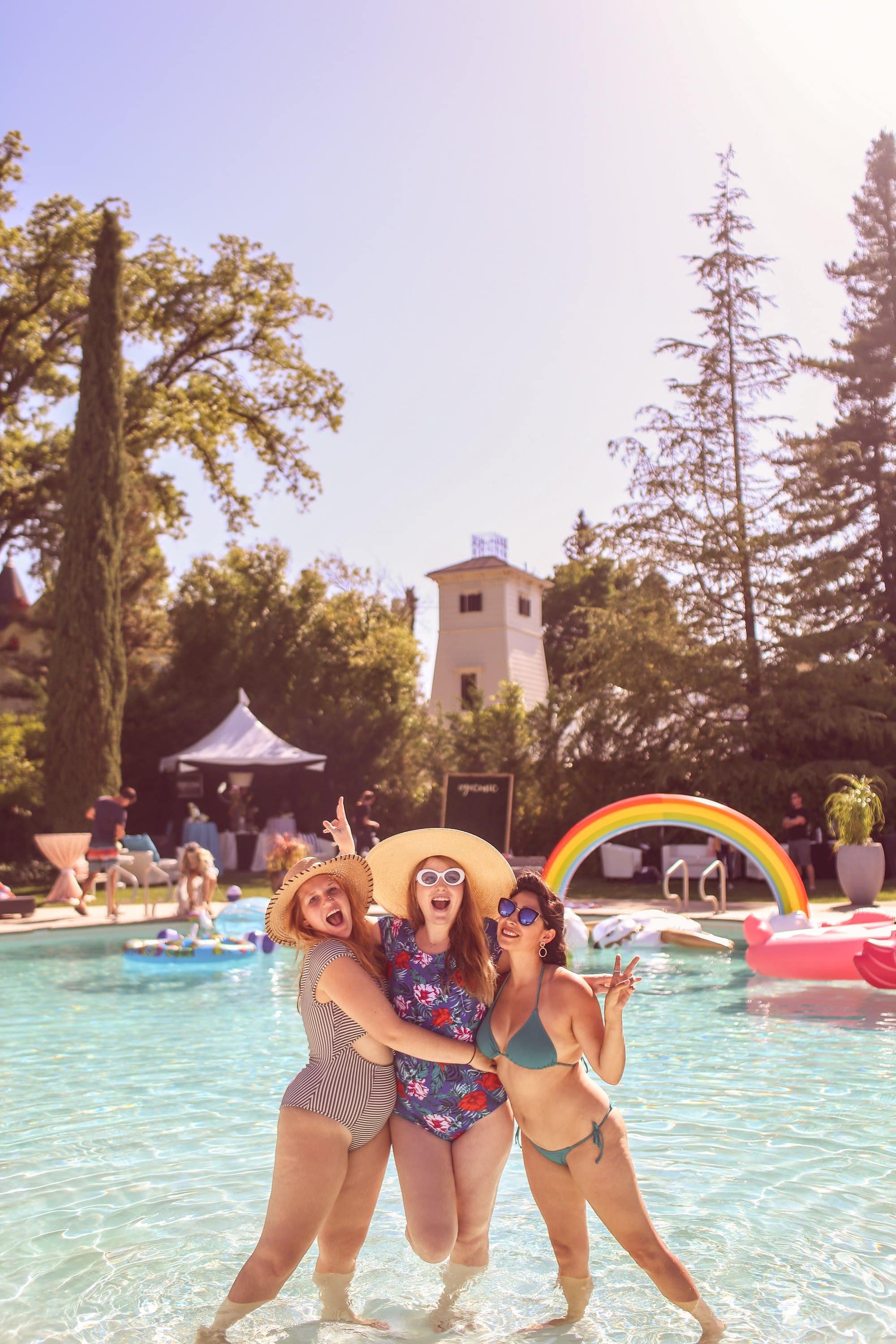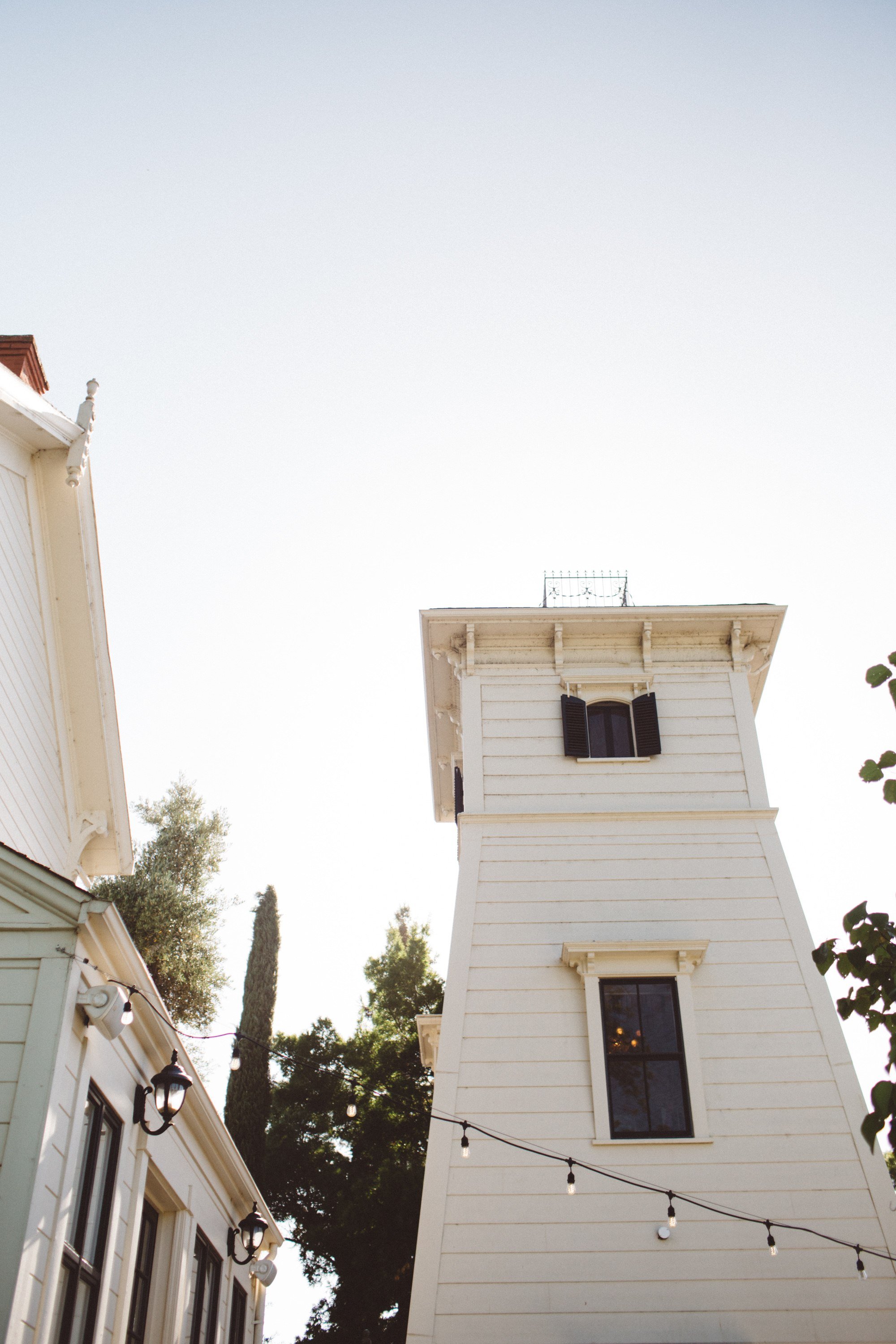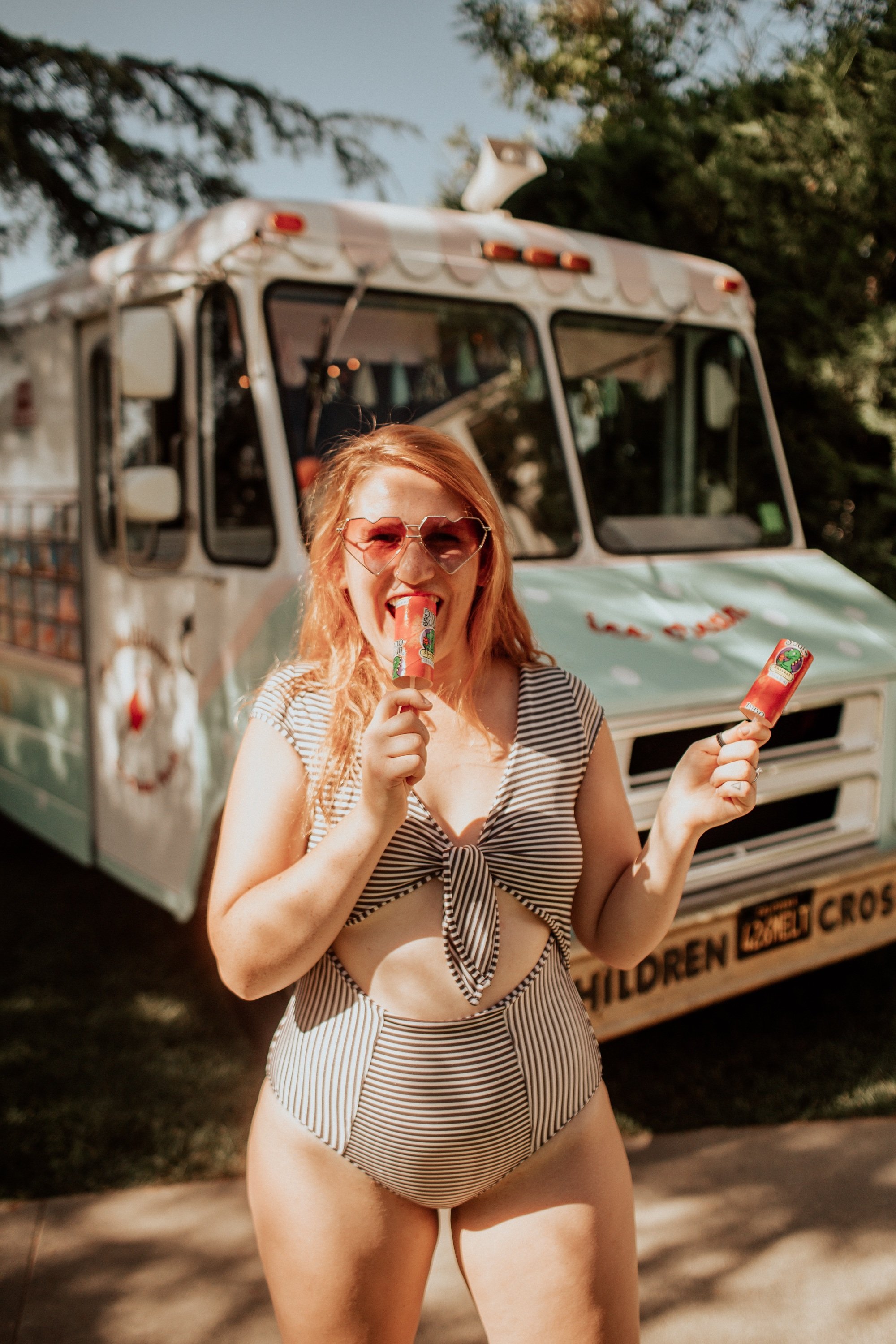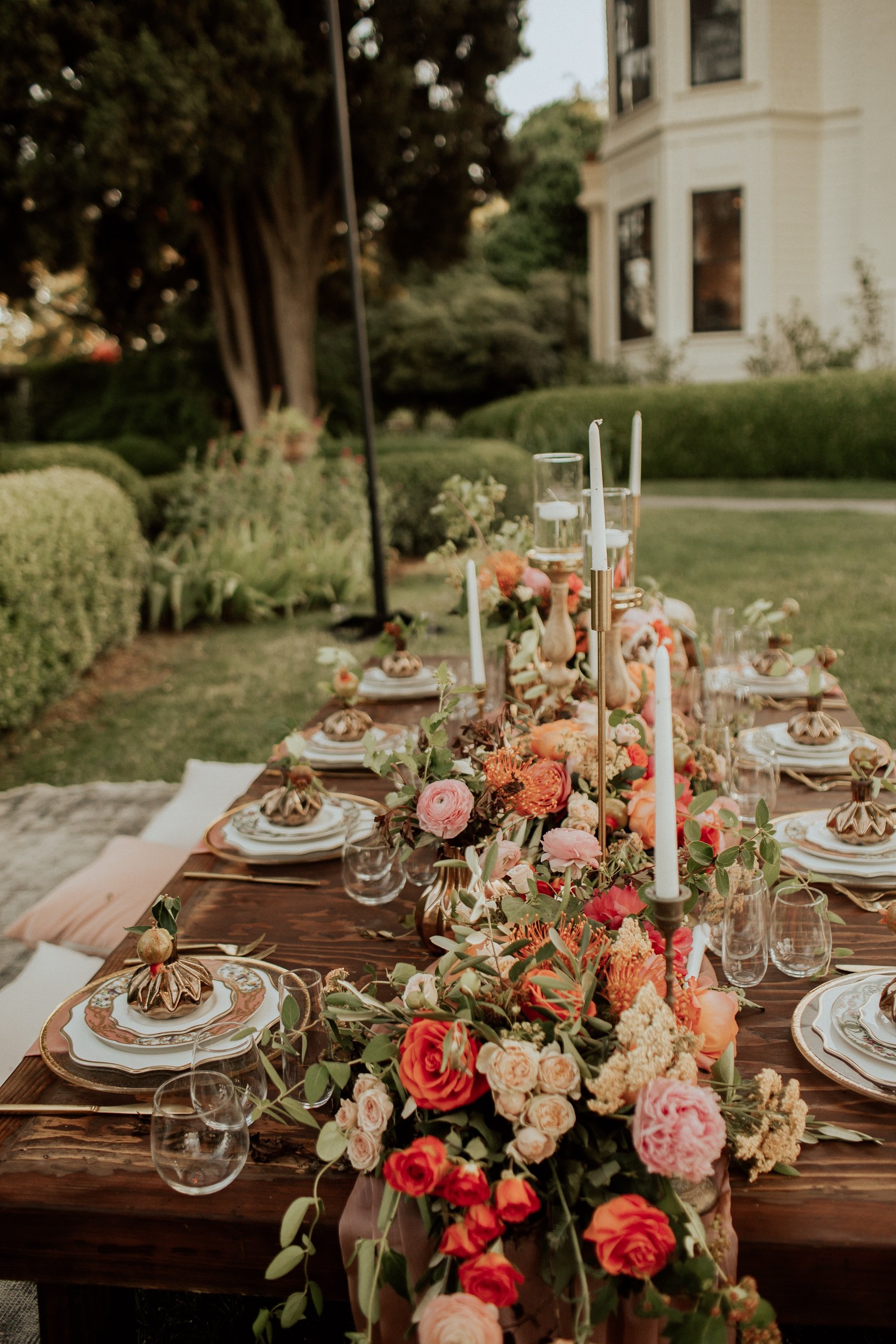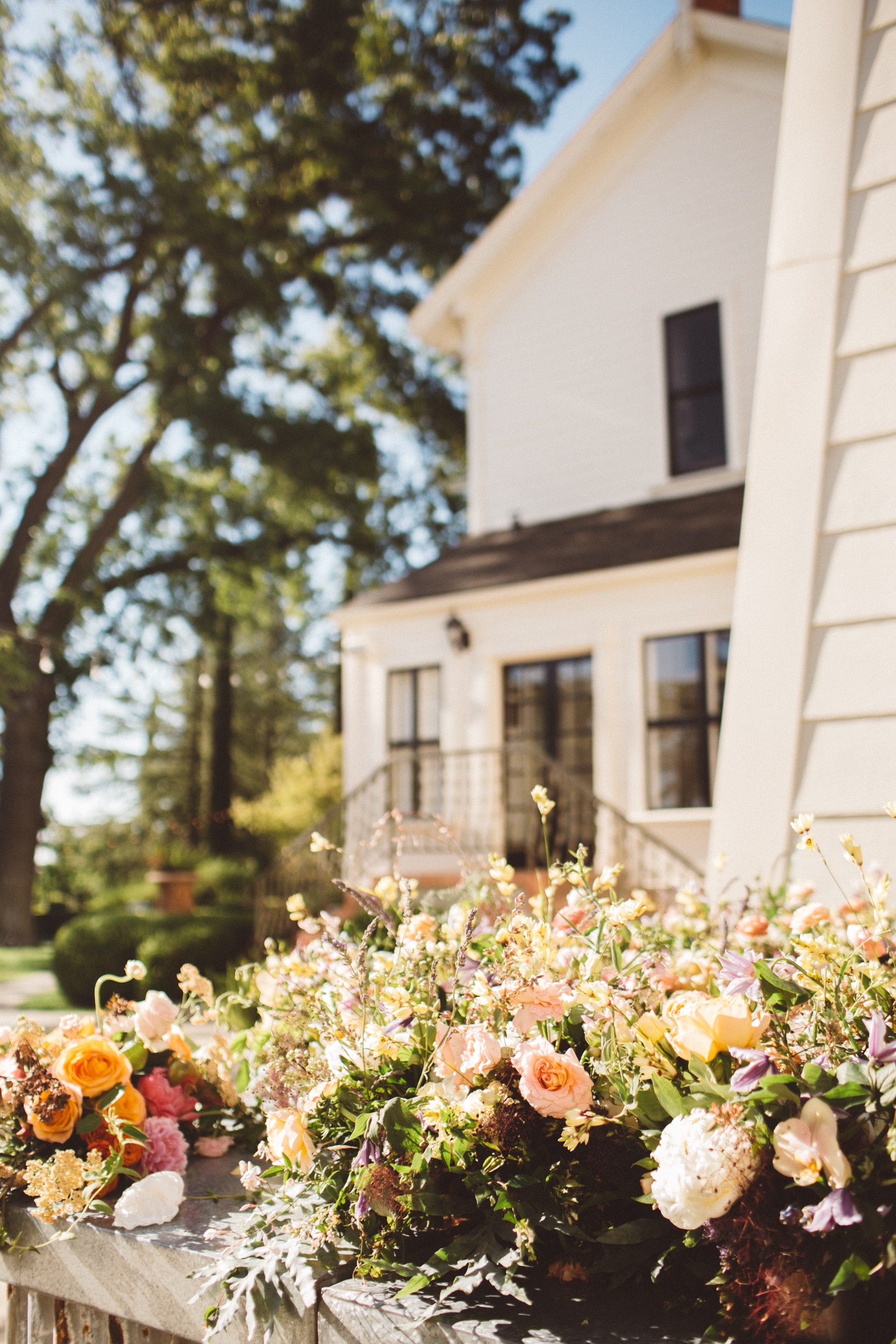 Park Winters is known for their weddings. The Summerland event was very beautiful, so I'm sure their weddings are, too. The whole whimsical vibe reminded me of our wedding, which we held in the backyard of my childhood home in Wisconsin. (You can read more about that here!) They're also a B&B, but we didn't sleep in the hotel so I can't attest to what it's like as an overnight guest in the house. You can read TripAdvisor reviews here to learn more and also book directly, or on the Park Winters site.