I grew up in an old farmhouse on 16 acres of woods and gardens in Southern Wisconsin. Three years ago, I grabbed Robin and my cat, and ran away to San Francisco. Here, our lives are fast. It's concrete, fog, weekly events, catching Ubers and chatting stock markets or the latest tech startup over $14 cocktails. But our roots – our roots are slow. They're lazy mornings reading the newspaper, chasing my golden retriever through trees barefoot, warm afternoon breezes that blow summer mosquitoes away and crickets signing at night. That magical, whimsical, carefree feeling was what we wanted our wedding to feel like. So when it came time to say "I do" we took it all back home to Wisconsin.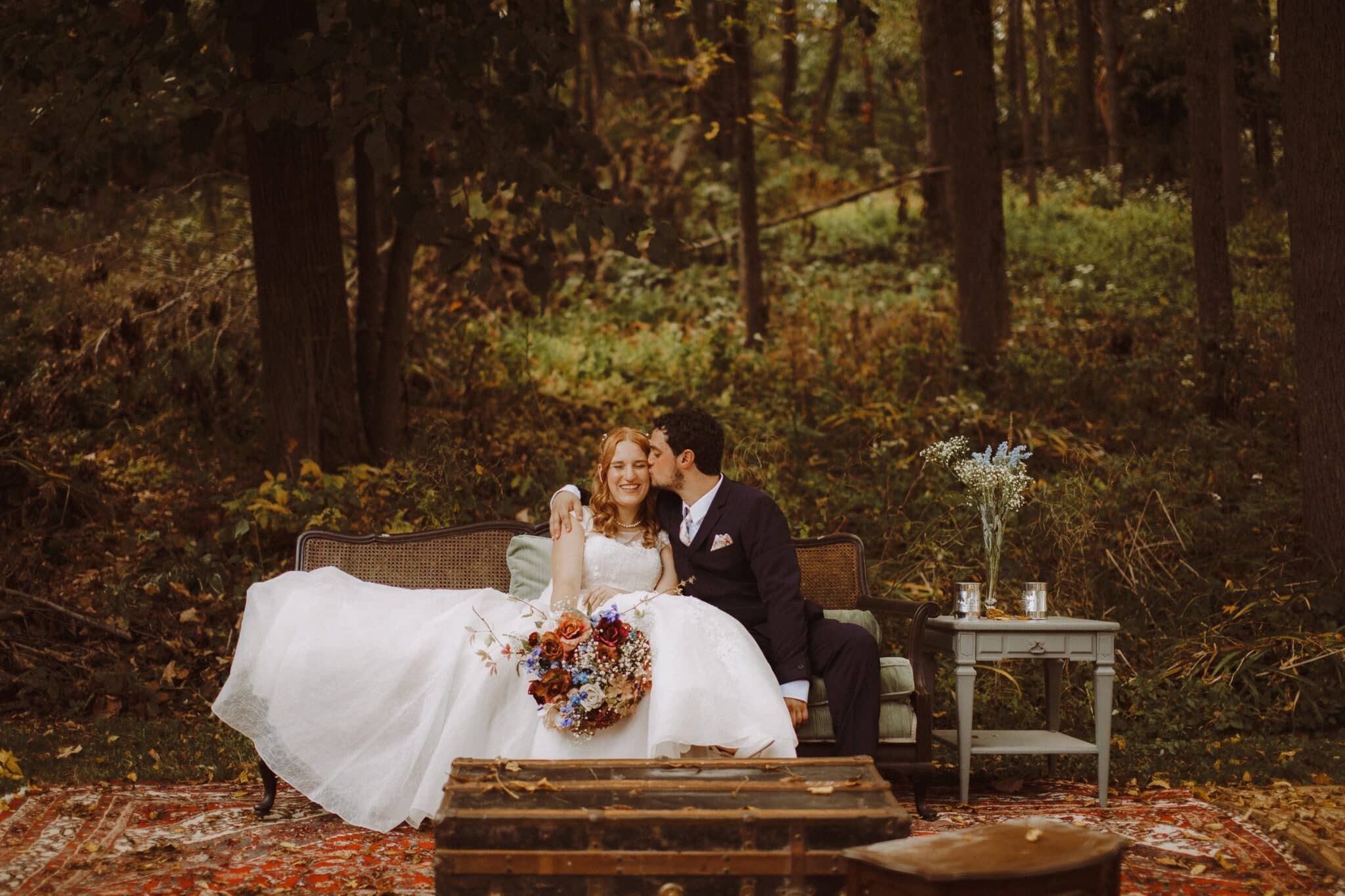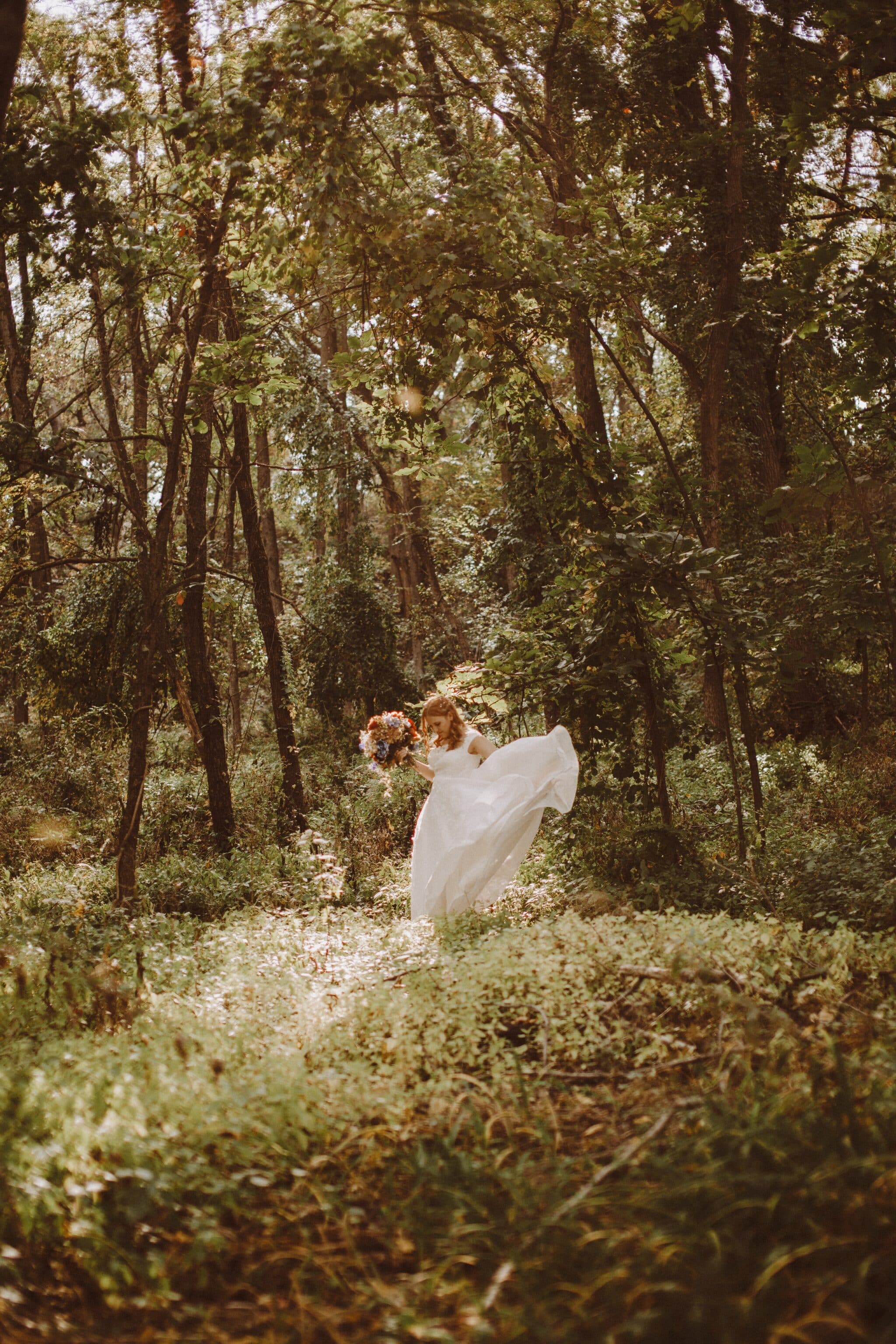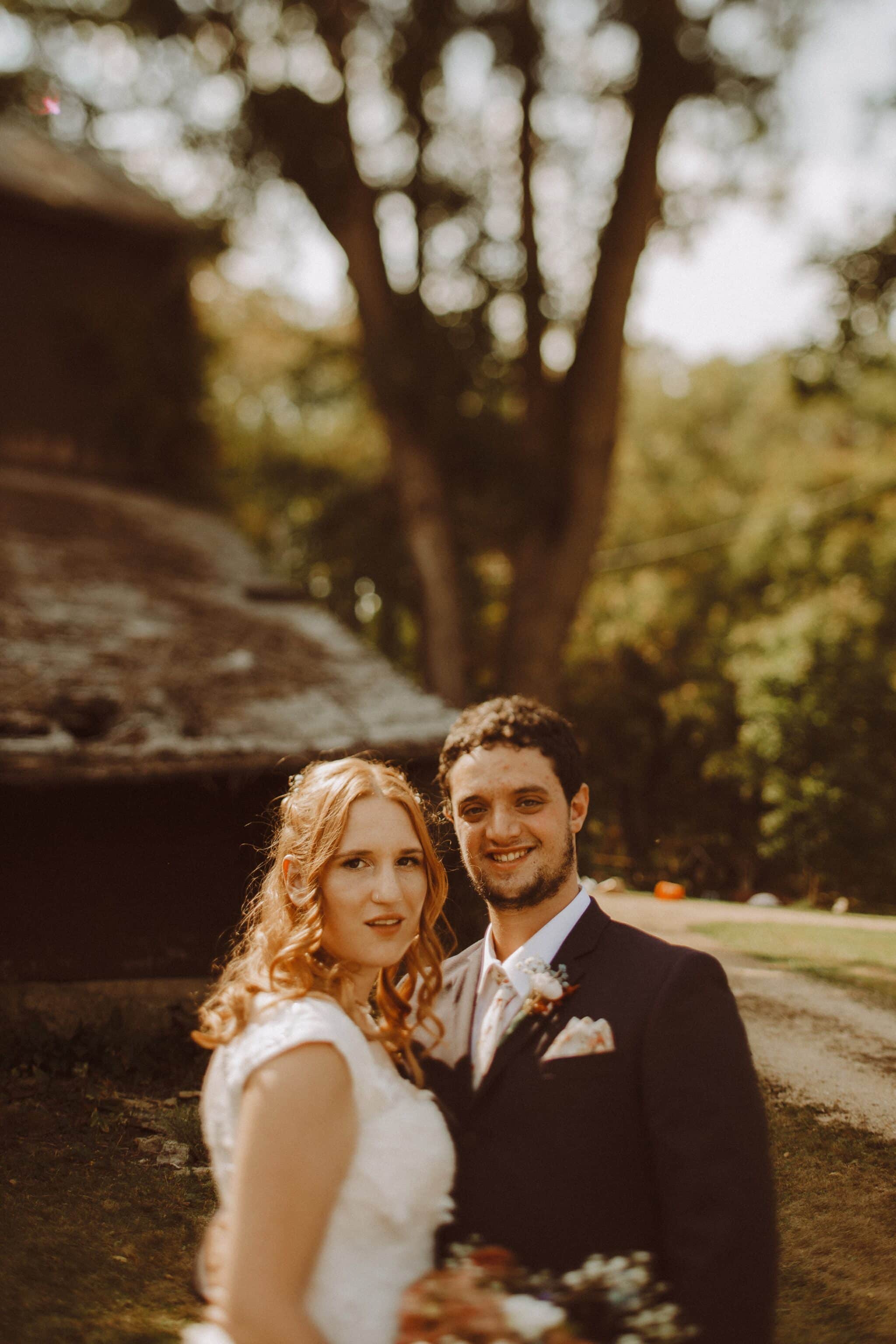 The goal of our wedding was to bring our guests into our world for an evening, to get them off their phones, experience something unique, talk to each other and make memories. That farmhouse I grew up on? We threw our wedding there. It was all outdoors. You don't need walls for a good event.
My mother made a beautiful flower arch that we tucked alongside the woods. During golden hour the light streamed through the trees and illuminated our ceremony with a warm glow. We set up 12 tables under the huge pine trees in the front yard where our guests dinned and drank. As the evening turned to night, string lights turned on, candles were lit, music played. Soon, it felt like you were transported to a scene from a Mid Summers Night Dream. We danced under a light canopy, some chose to sit on the outdoor living space and just watch it all.  Later, a food truck rolled up to settle late night munchies and we gathered around a campfire to sing, eat and laugh.
Our roots are slow. They're lazy mornings reading the newspaper, chasing my golden retriever through trees barefoot, warm afternoon breezes that blow summer mosquitoes away and crickets signing at night.
After attending countless weddings with mediocre food, Robin and I decided that ours was going to be filled with everything we loved. As guests arrived before the ceremony, cheese, meats, and local beer were available for snacking. Our main course? Pizza, about 6 different kinds. Dessert was specialty donuts displayed on a donut wall. The late night snack of tater tots arrived via food truck at 9pm.
Everyone says your wedding day goes by in a flash and I, being stubborn, was sure that it wouldn't happen to me. But it did. The whole day felt like someone had hit the "fast forward" button. There's a lot of moments that are blurry to me, but I do remember standing under the canopy lights, looking around at everyone and feeling so much love. That's my advice to you when it comes time to plan your own wedding. Stay true to yourself, let the little things go and make it a party. If you do that, at the end of the night, there will just be love and laughter.
(follow @TheWhimsySoul on Instagram for daily inspiration)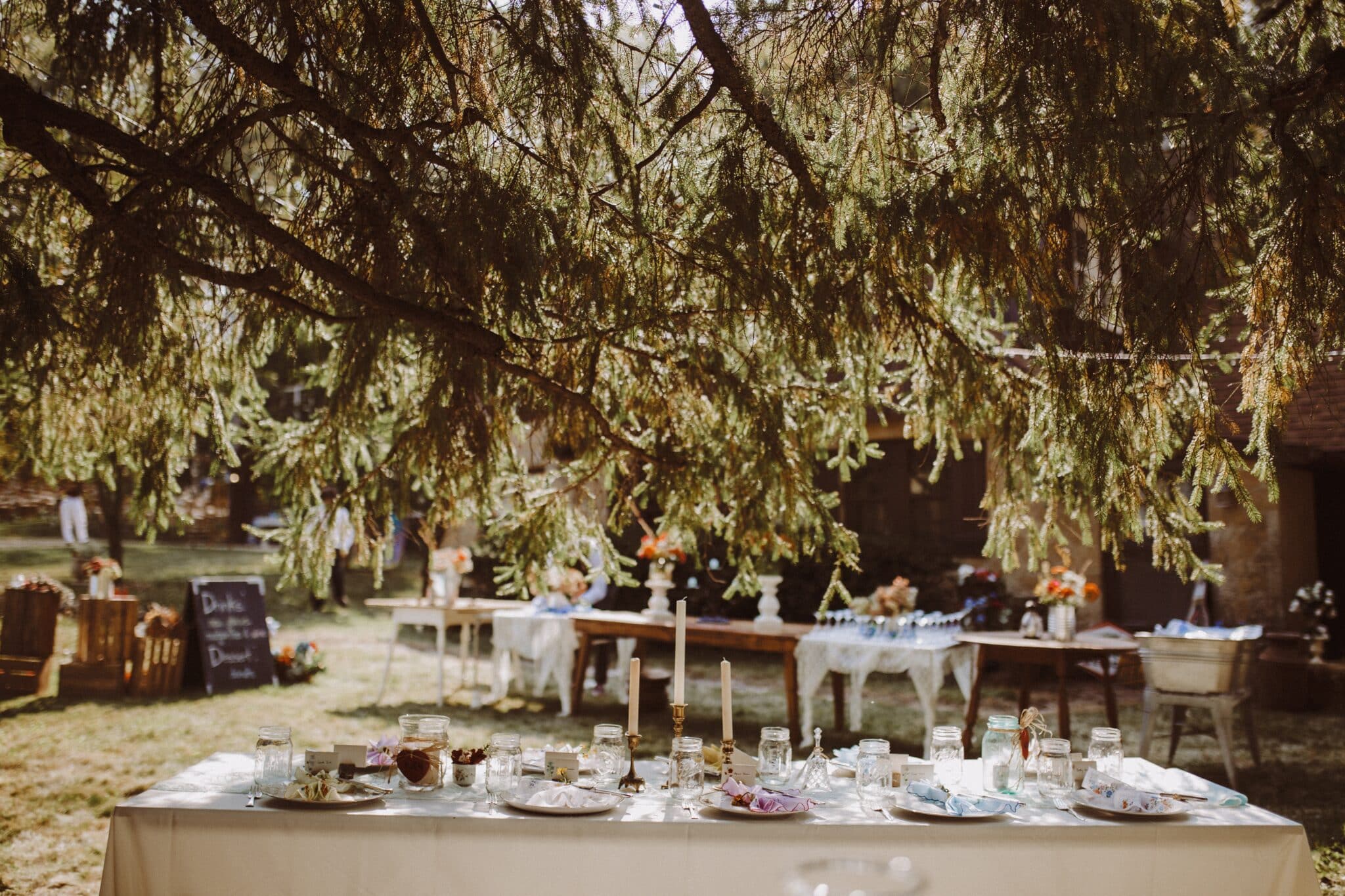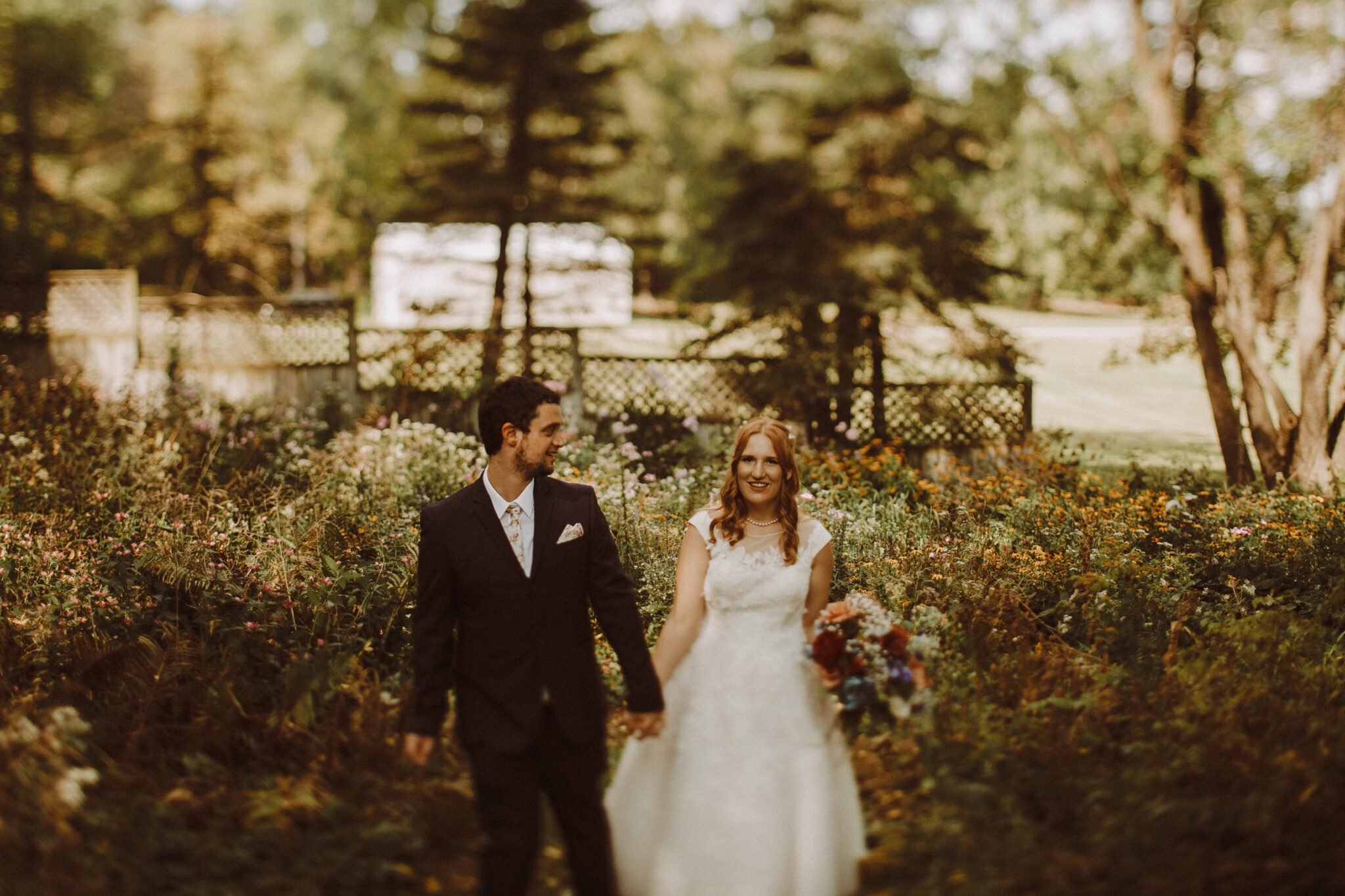 Wedding Planning Tools: WeddingWire
Photographer: Heidi Uhlman, a magical talented unicorn behind the lens.
Video Filming: My dear friends Brianna & Will.
Video Editing: Yew Productions
Wedding Photo Album: Mixbook
Venue: My childhood home. Thank you to my father for hosting us.
Decor + Flowers: My mother is a genius and an amazing woman. She concepted and executed most of the decor and flowers. This wedding wouldn't have felt so magical or looked the way it did without her.
Vintage Furniture + Plates: A La Crate Vintage
Chair + Tables: Mad Fox Party Rentals
Wedding Dress: Oleg Cassini
Wedding Shoes: ASOS Bridal Heels
Bride's Jewelry: My mother's pearls
The Ring: My great-grandmother's ring.
Bridesmaid Dresses: Fame & Partners 
Hair + Makeup: My lovely friends Melanie + Brianna
Groom's Suite: ASOS Wedding Suit
Groomsmen Outfit: ASOS pants, Old Navy shirts.
Socks: Happy Socks
Ties: DAZI
Pizza: Roman Candle 
Donuts: Greenbush Bakery
Late Night Snack: Pots-n-Tots food truck
Drinks: New Glarus Brewing beer, Veuve Clicquot, margaritas, La Croix.
A big thank you to my family, Robin's family, Colin, and Kyle for rallying and doing manual labor to help make our wedding happen. This would not have been a reality without all your support. We love you.
Now, keep scrolling to see the whole wedding day.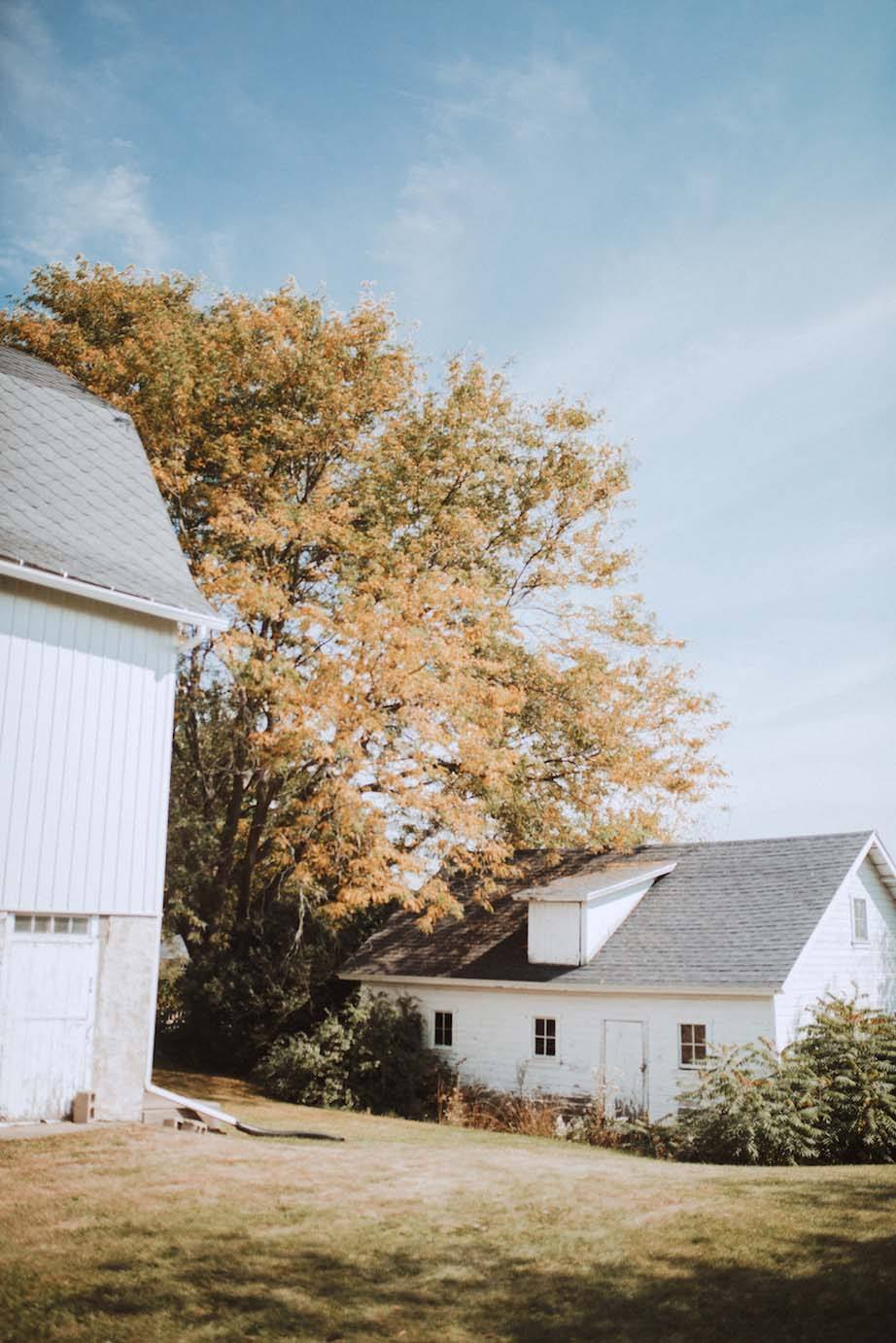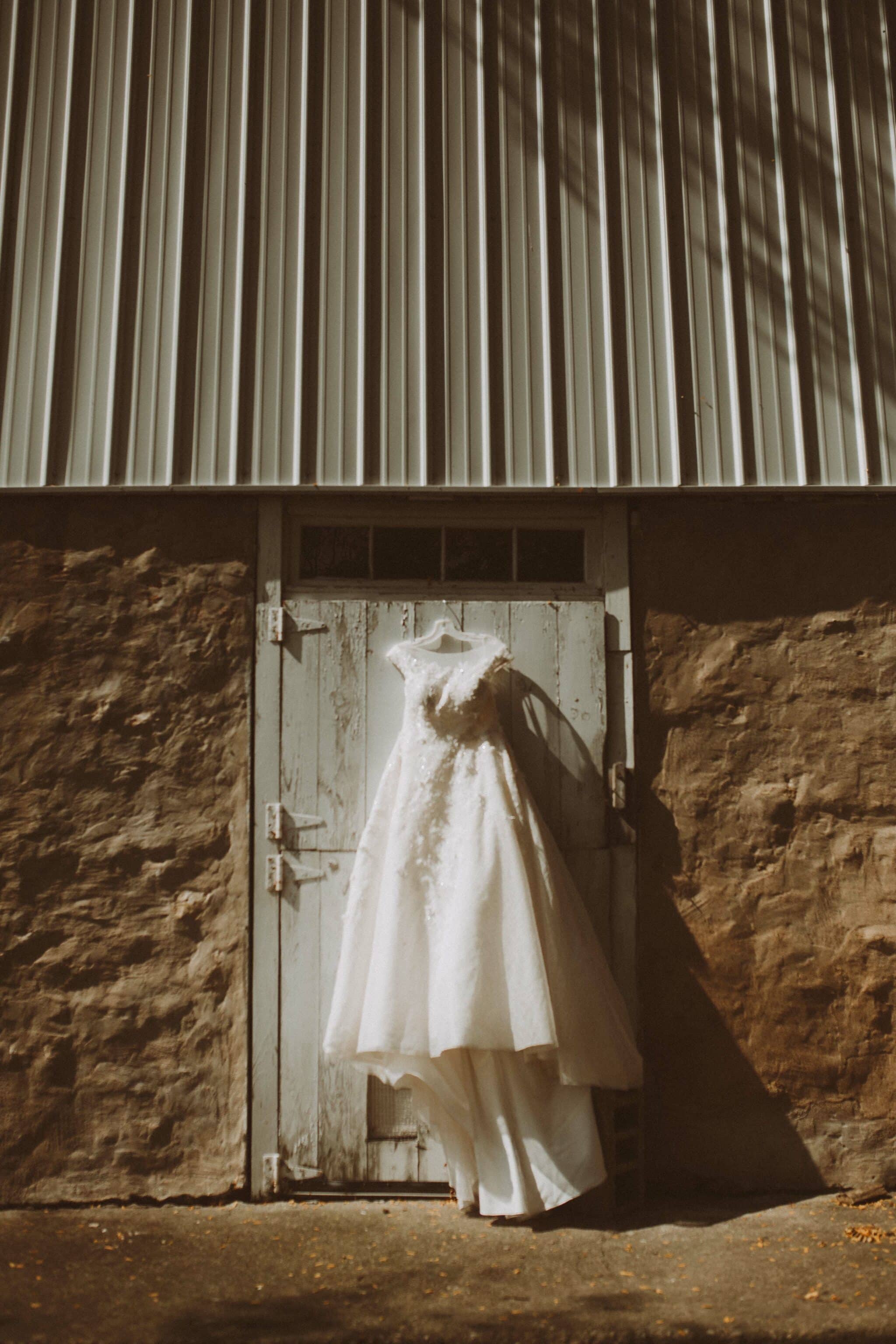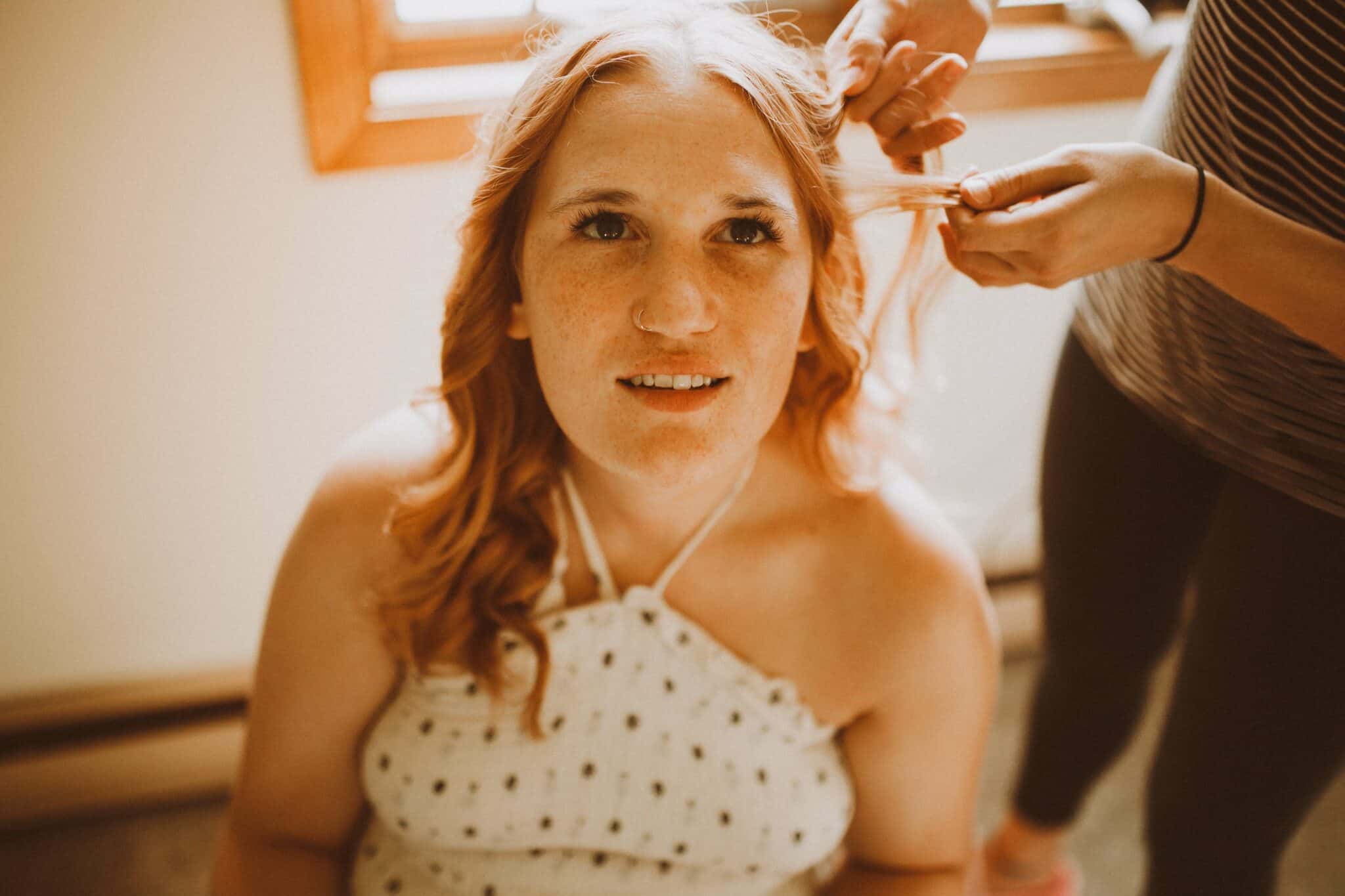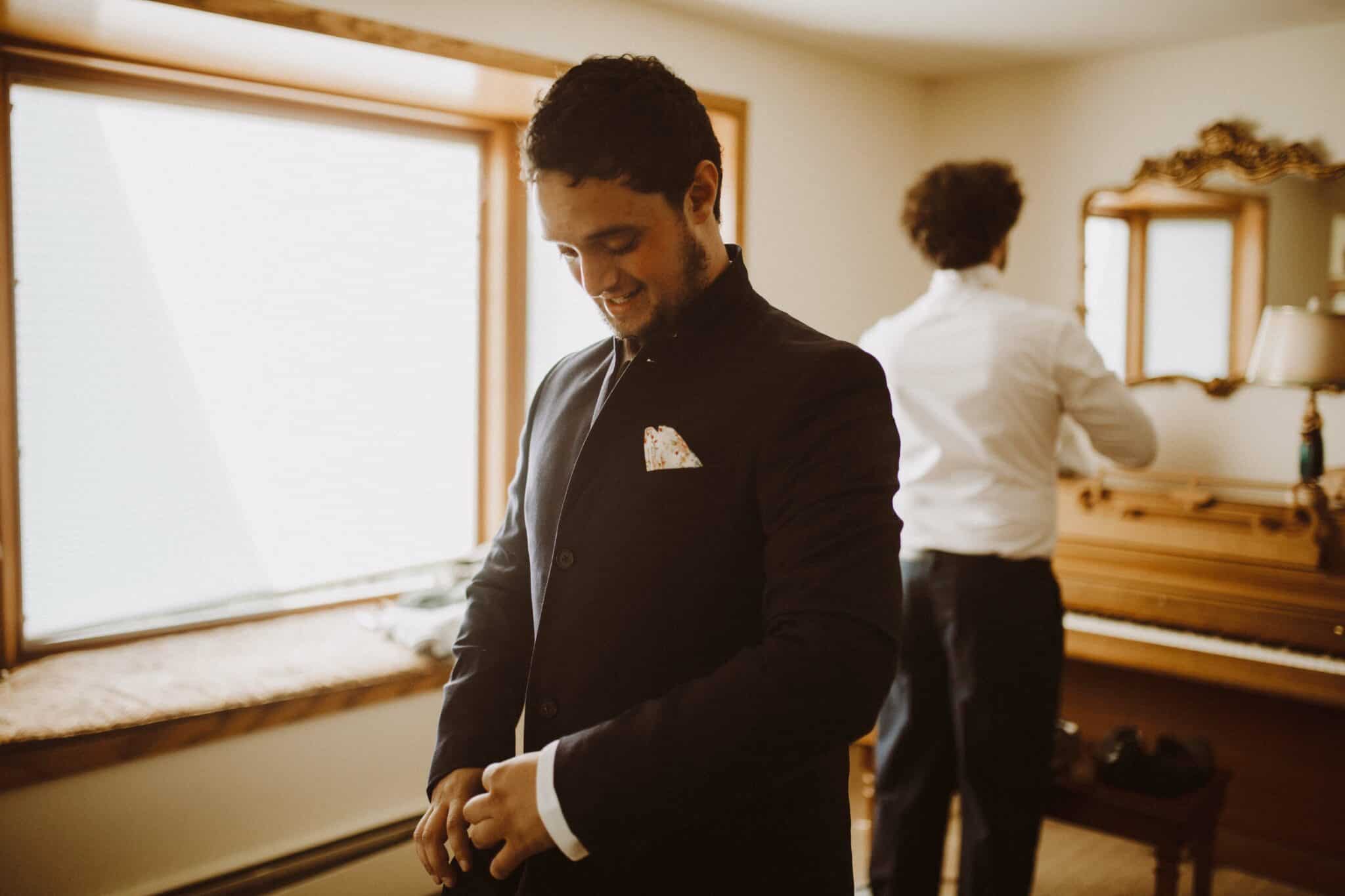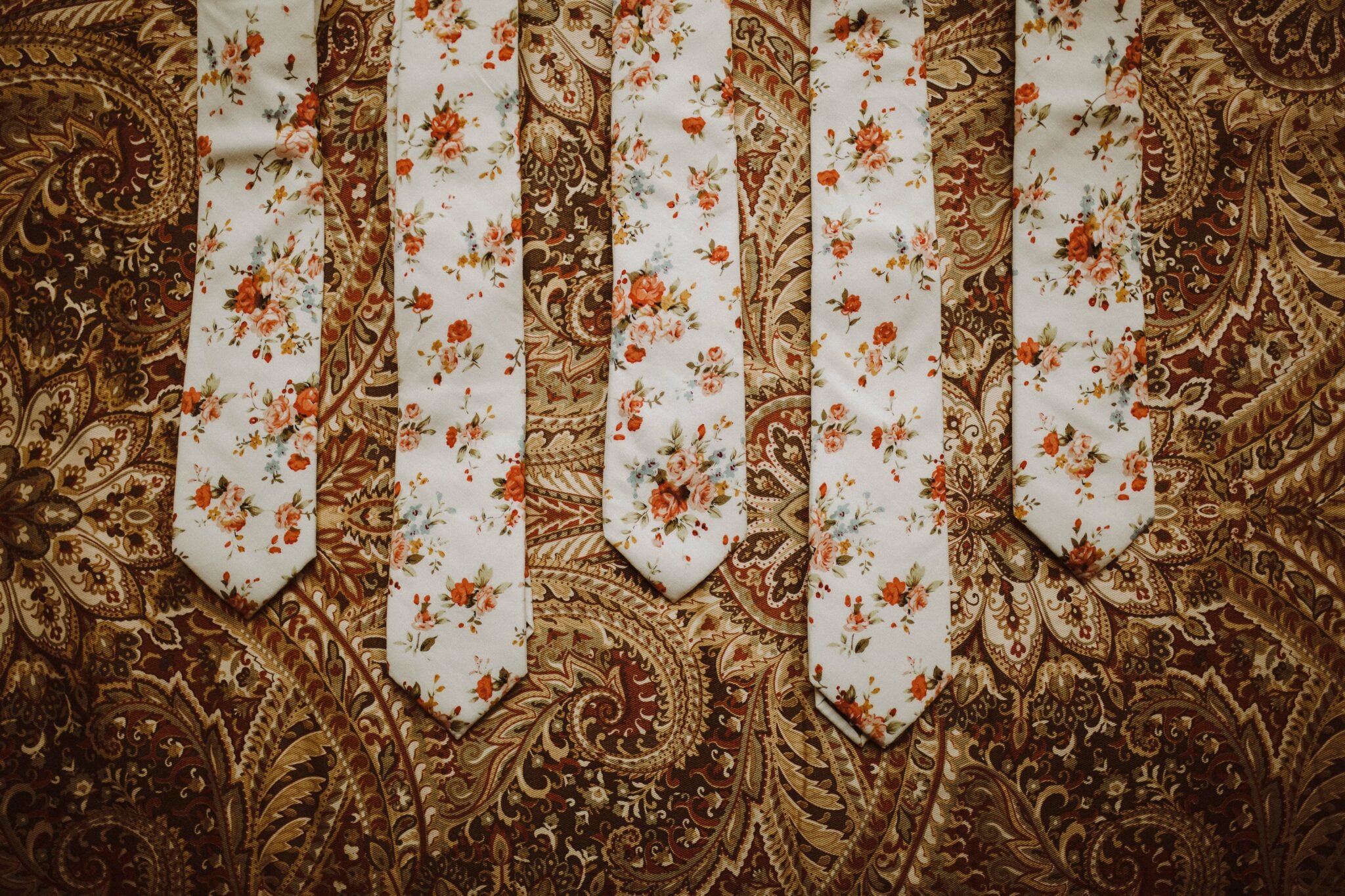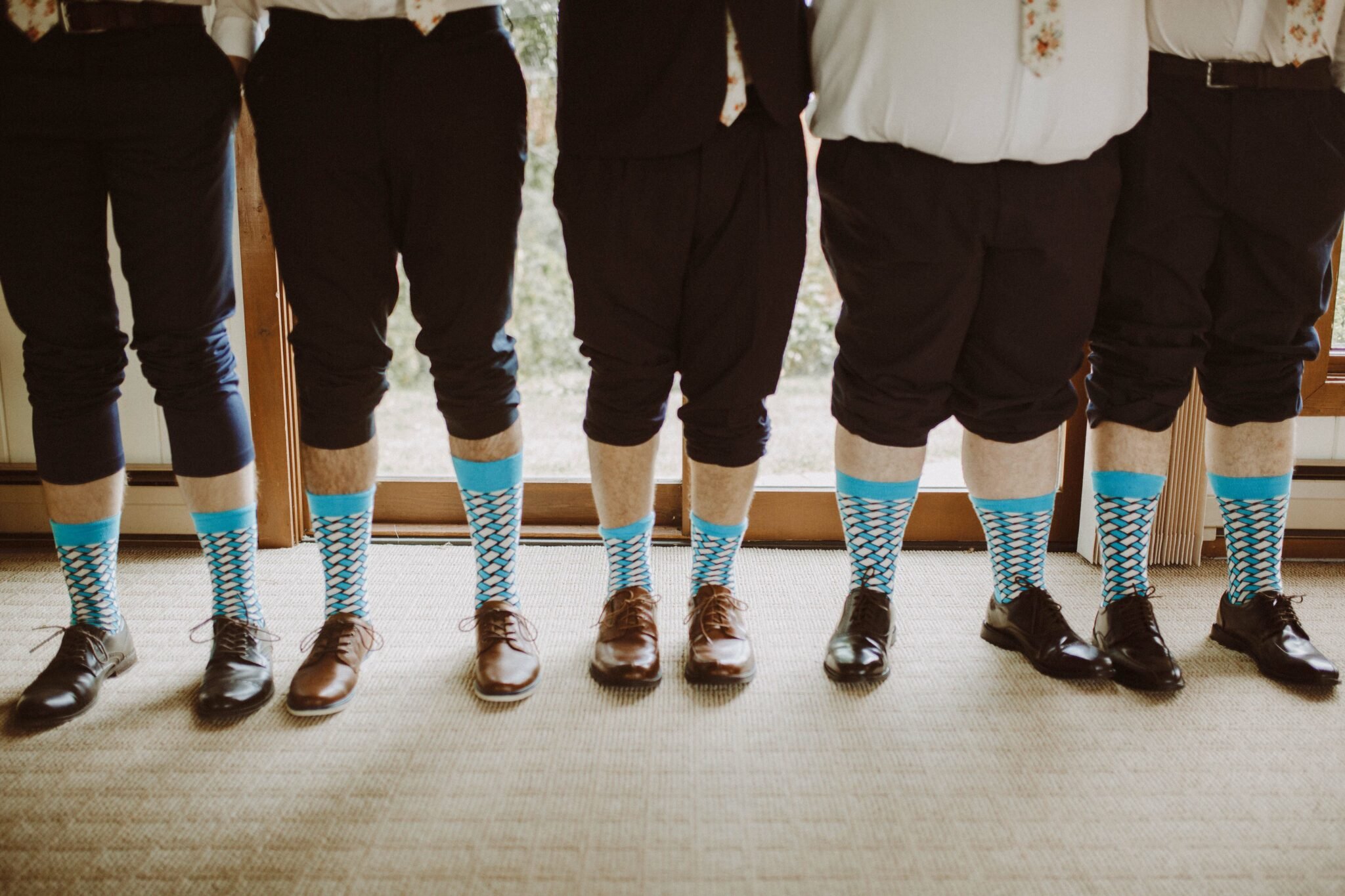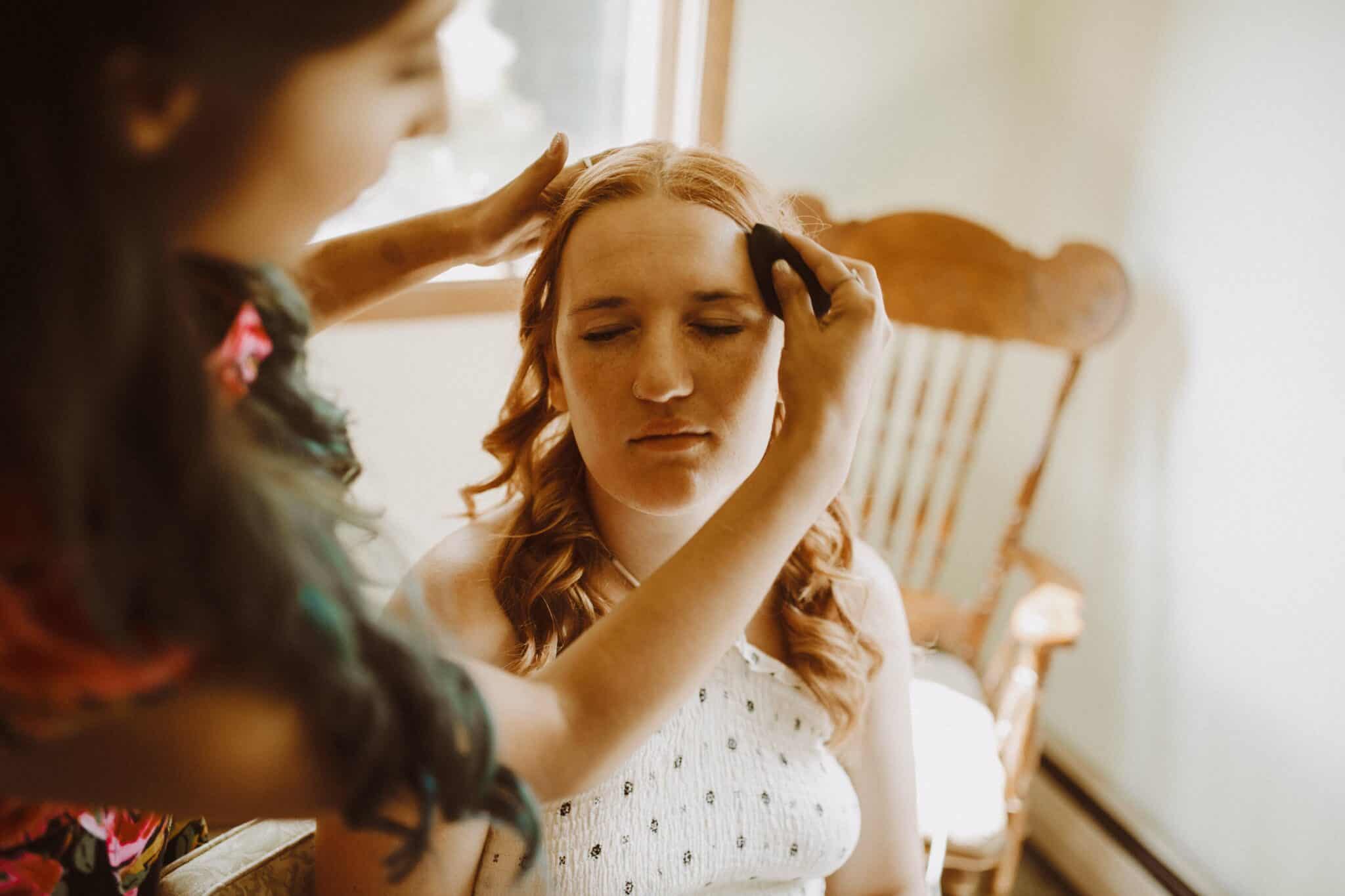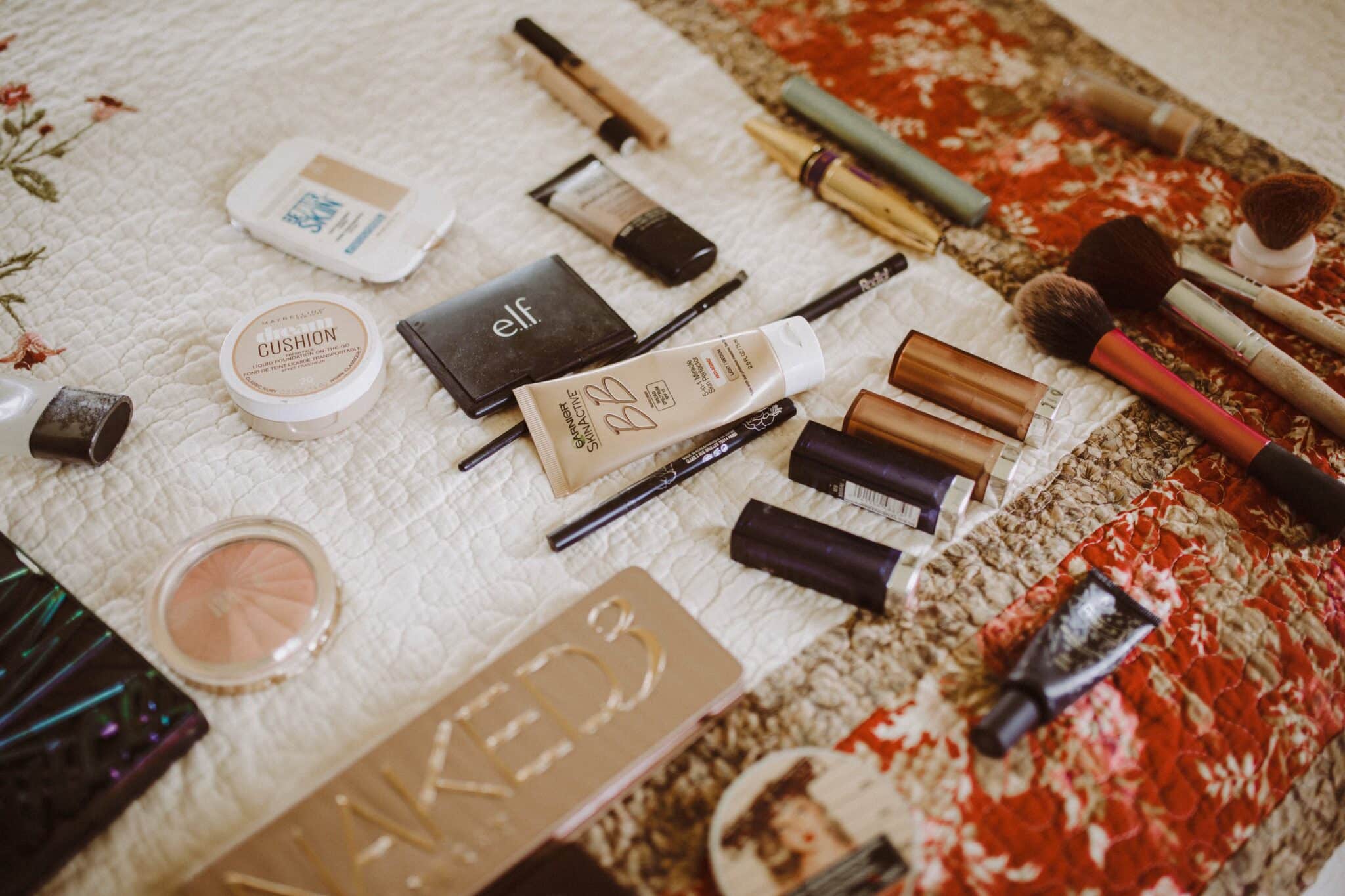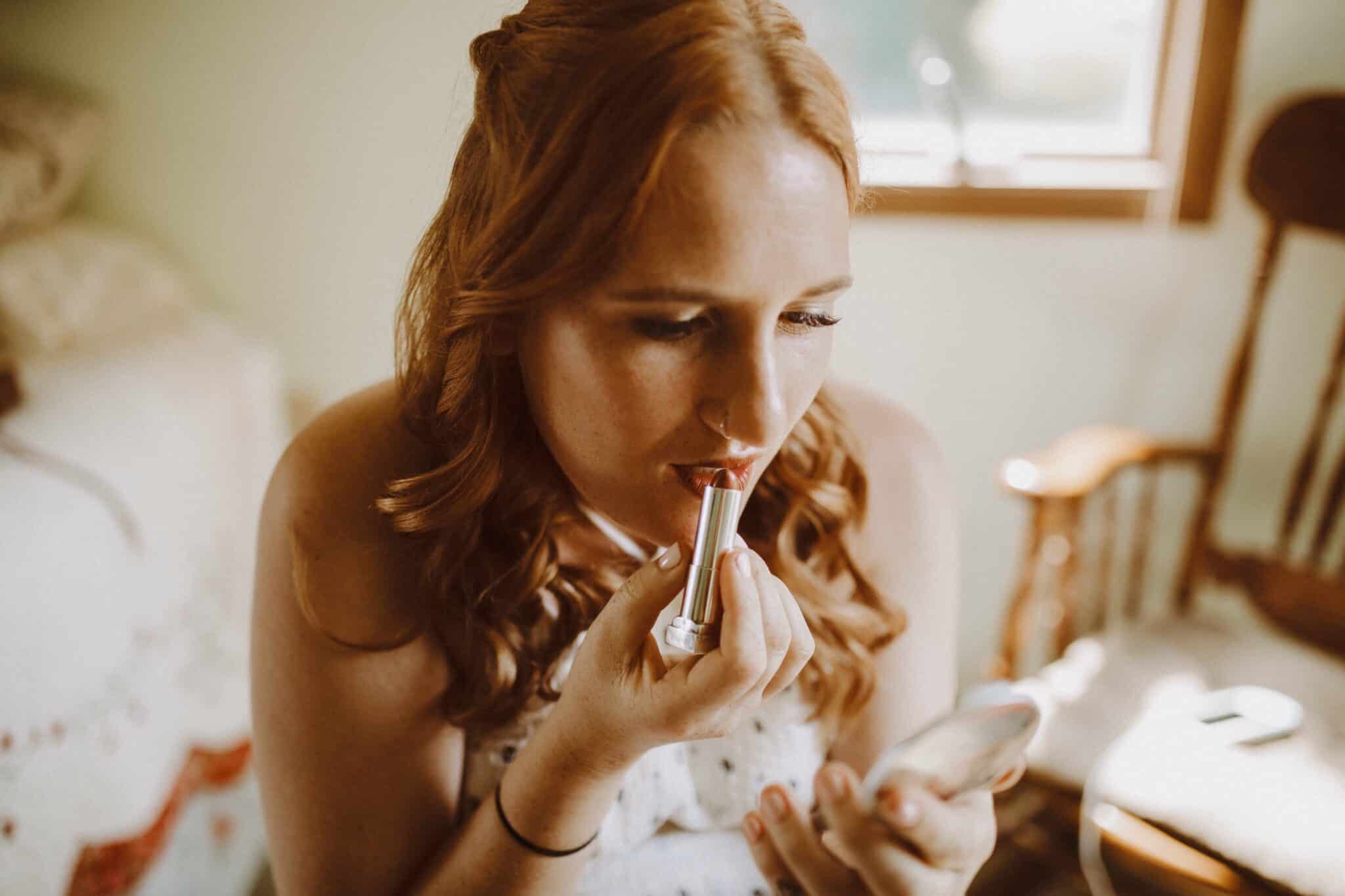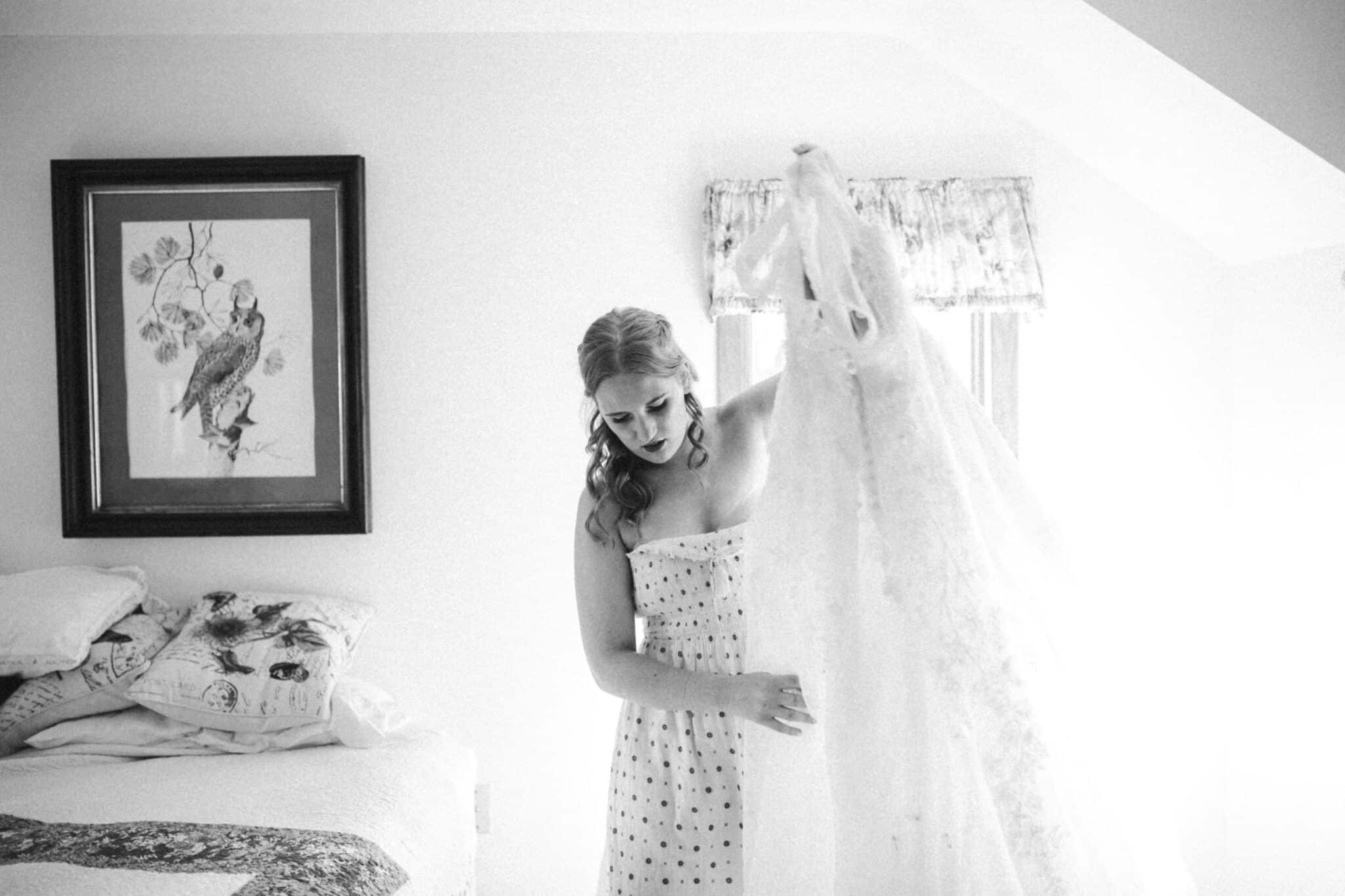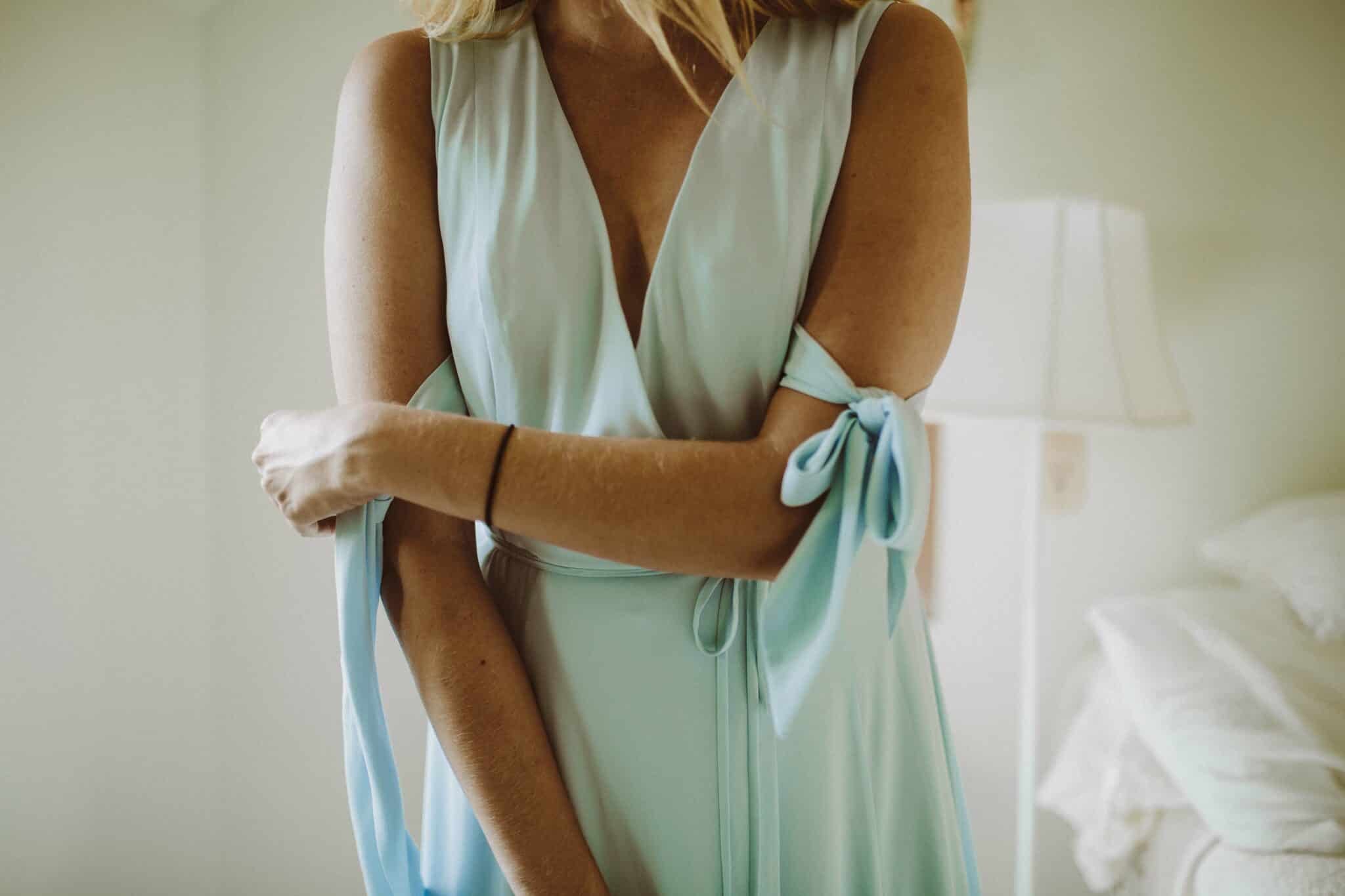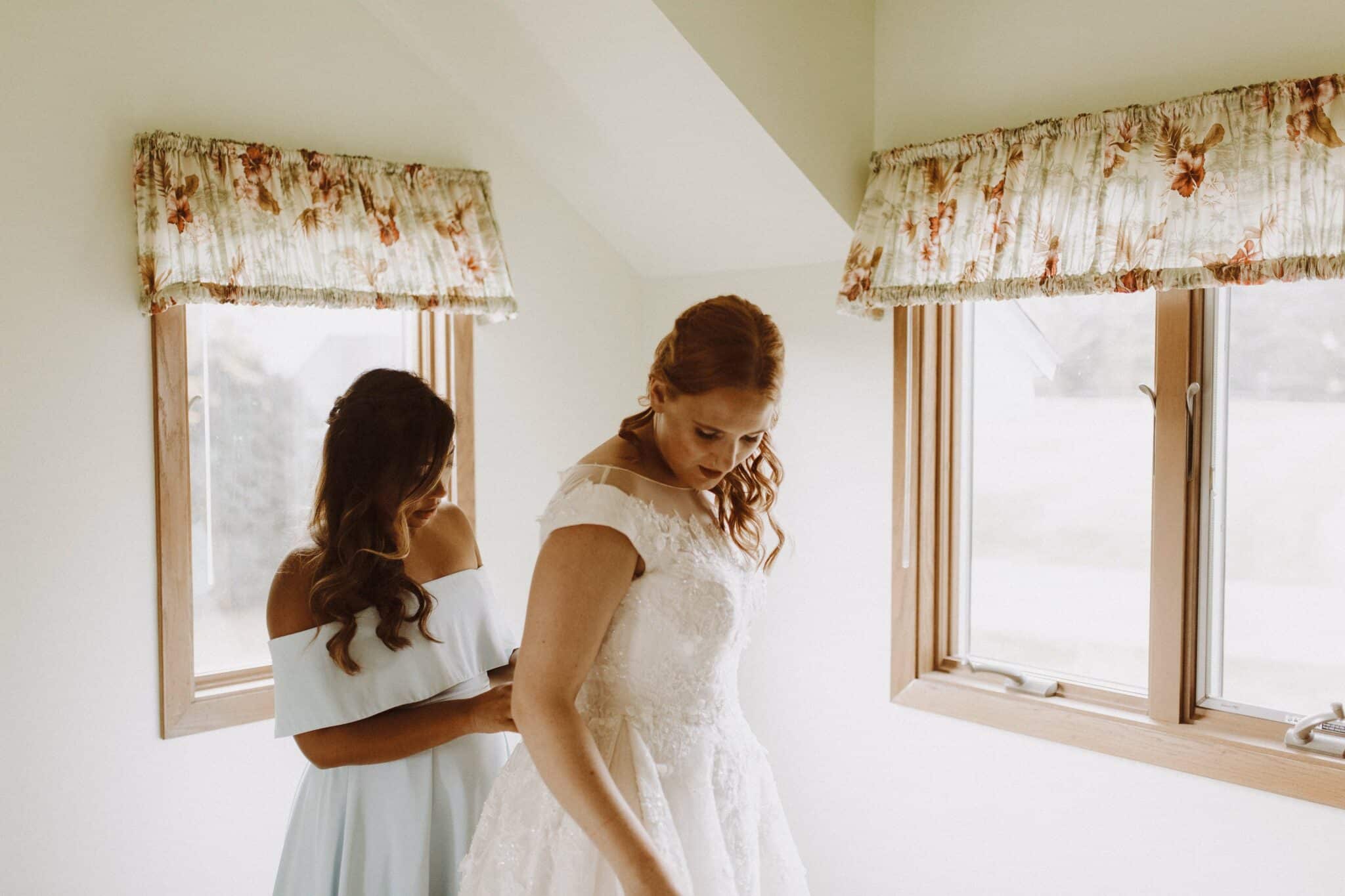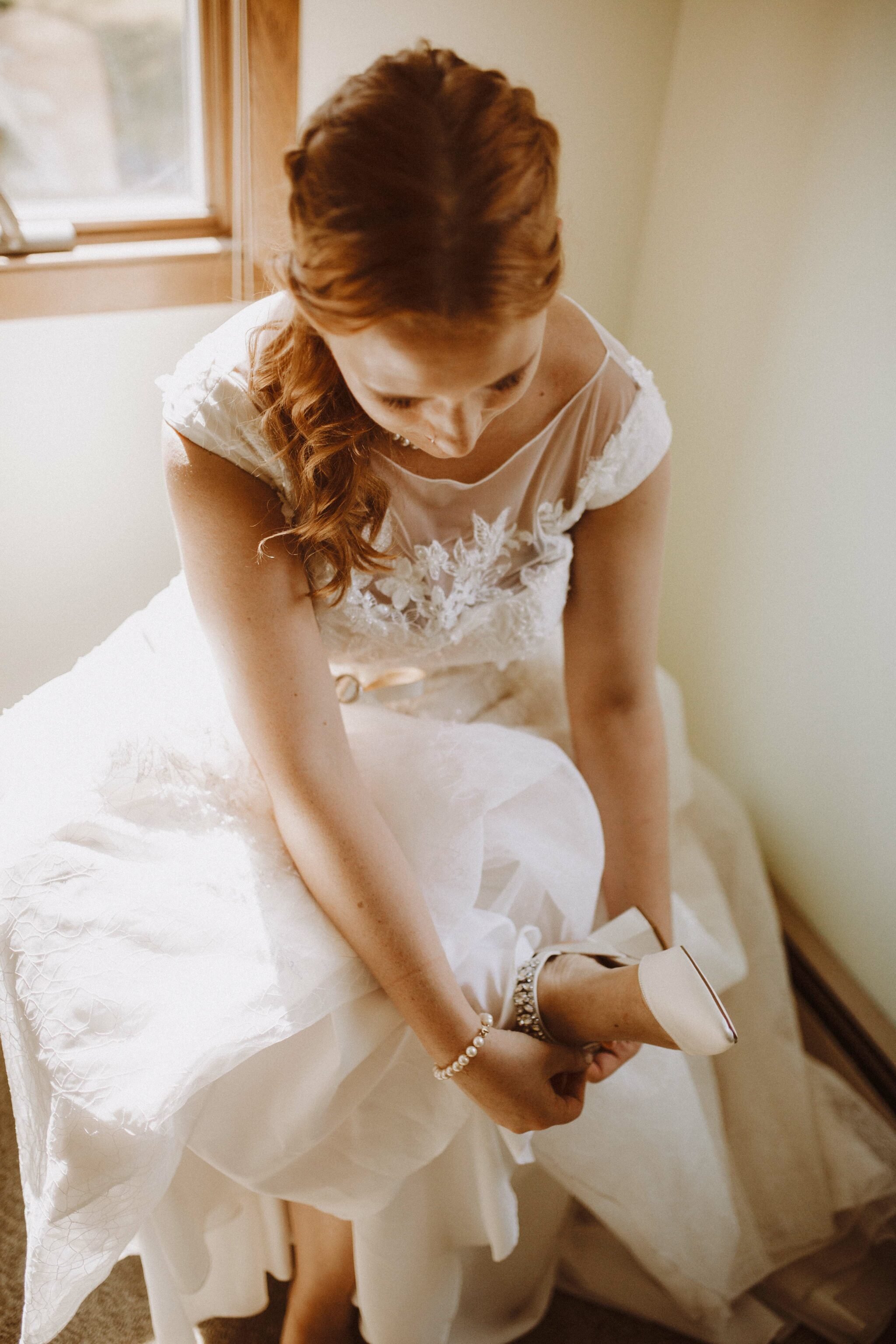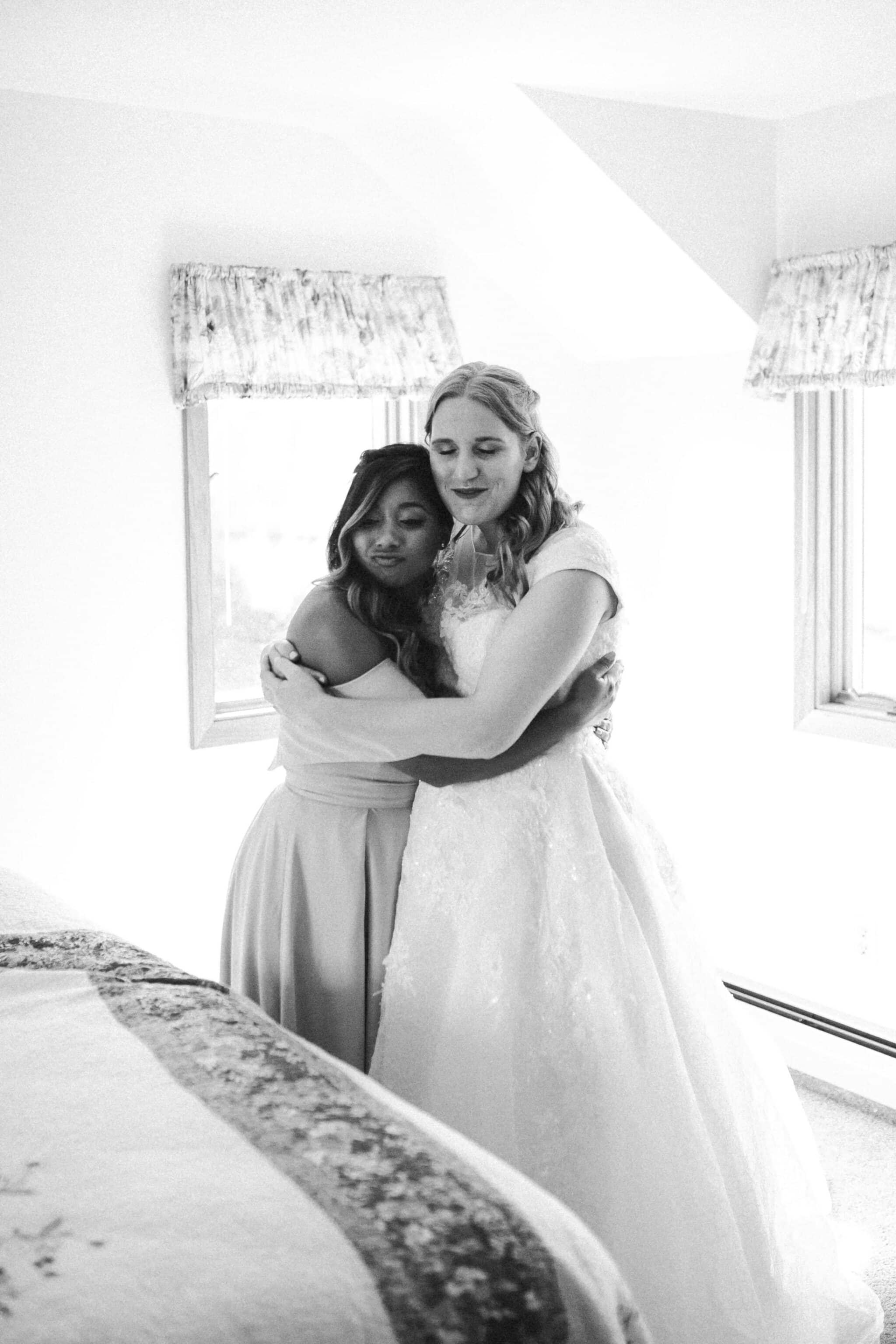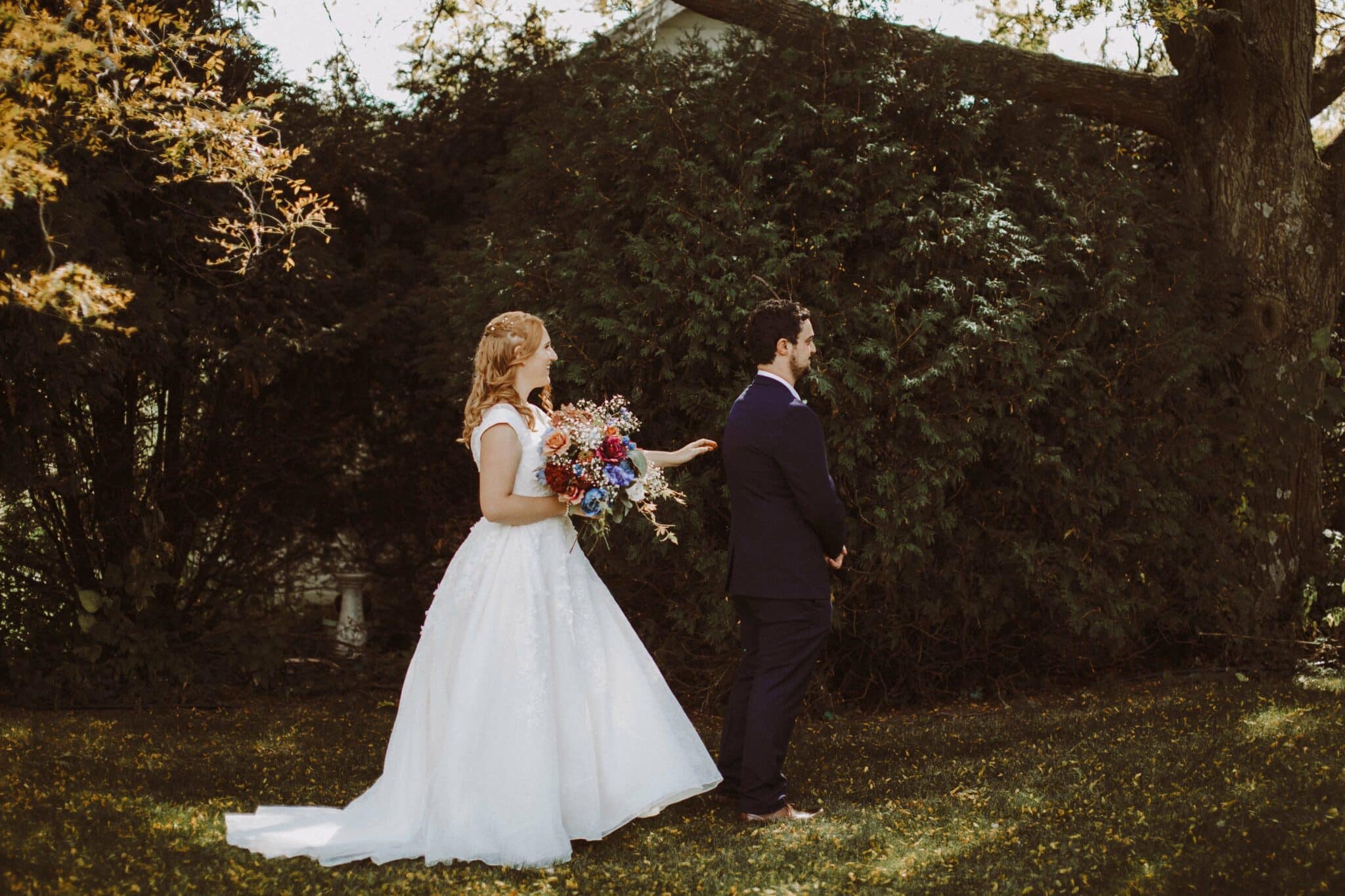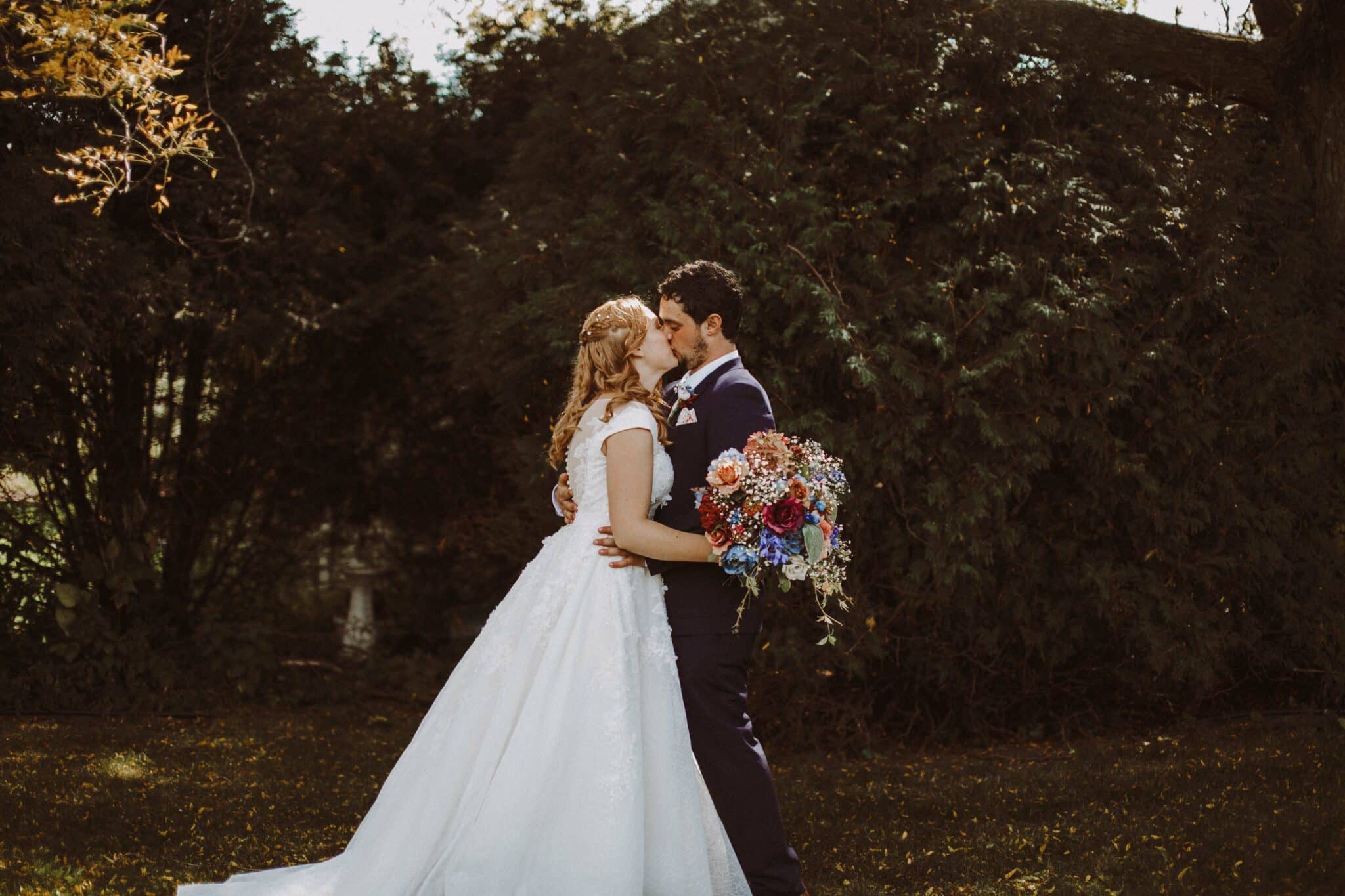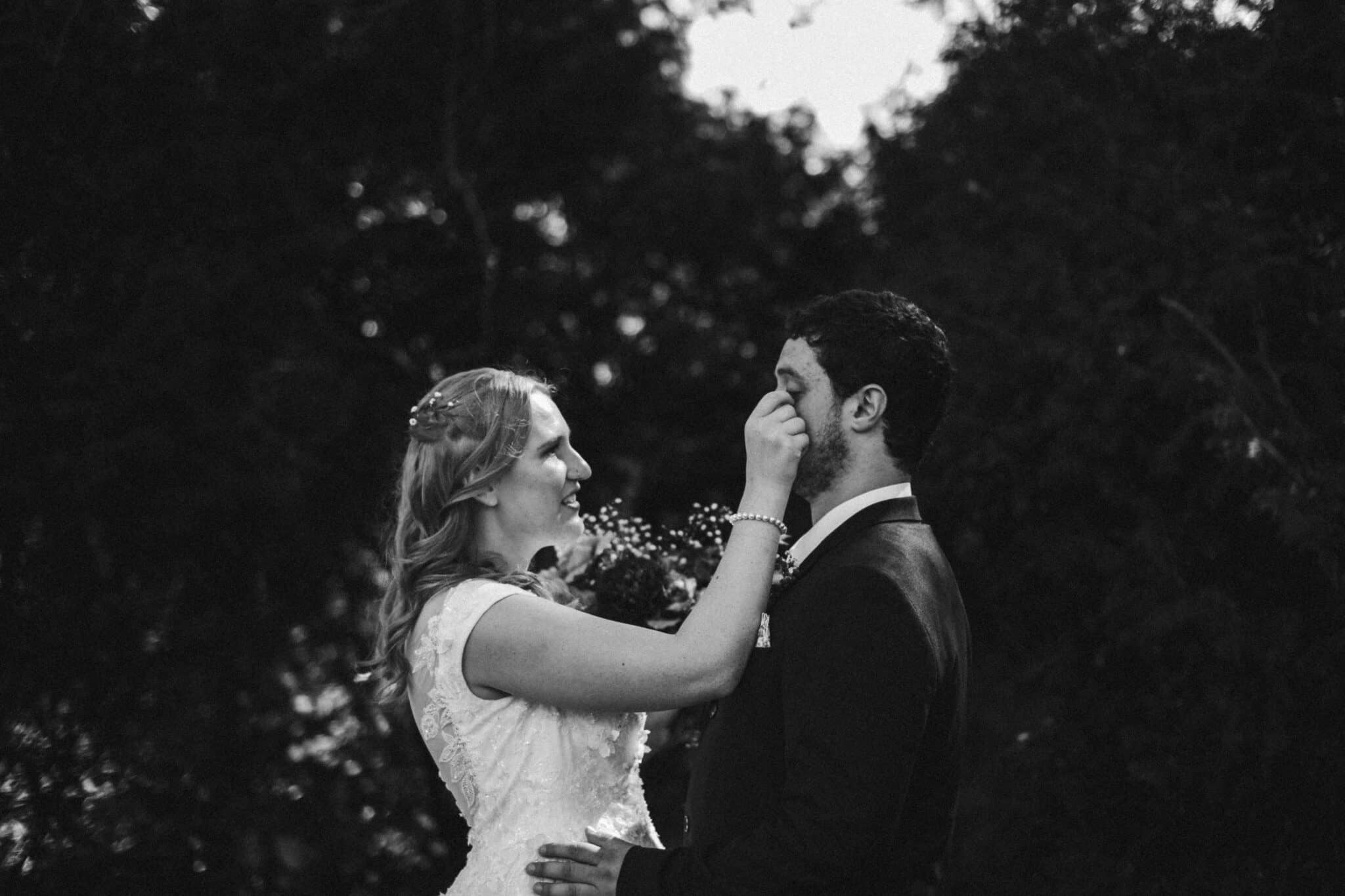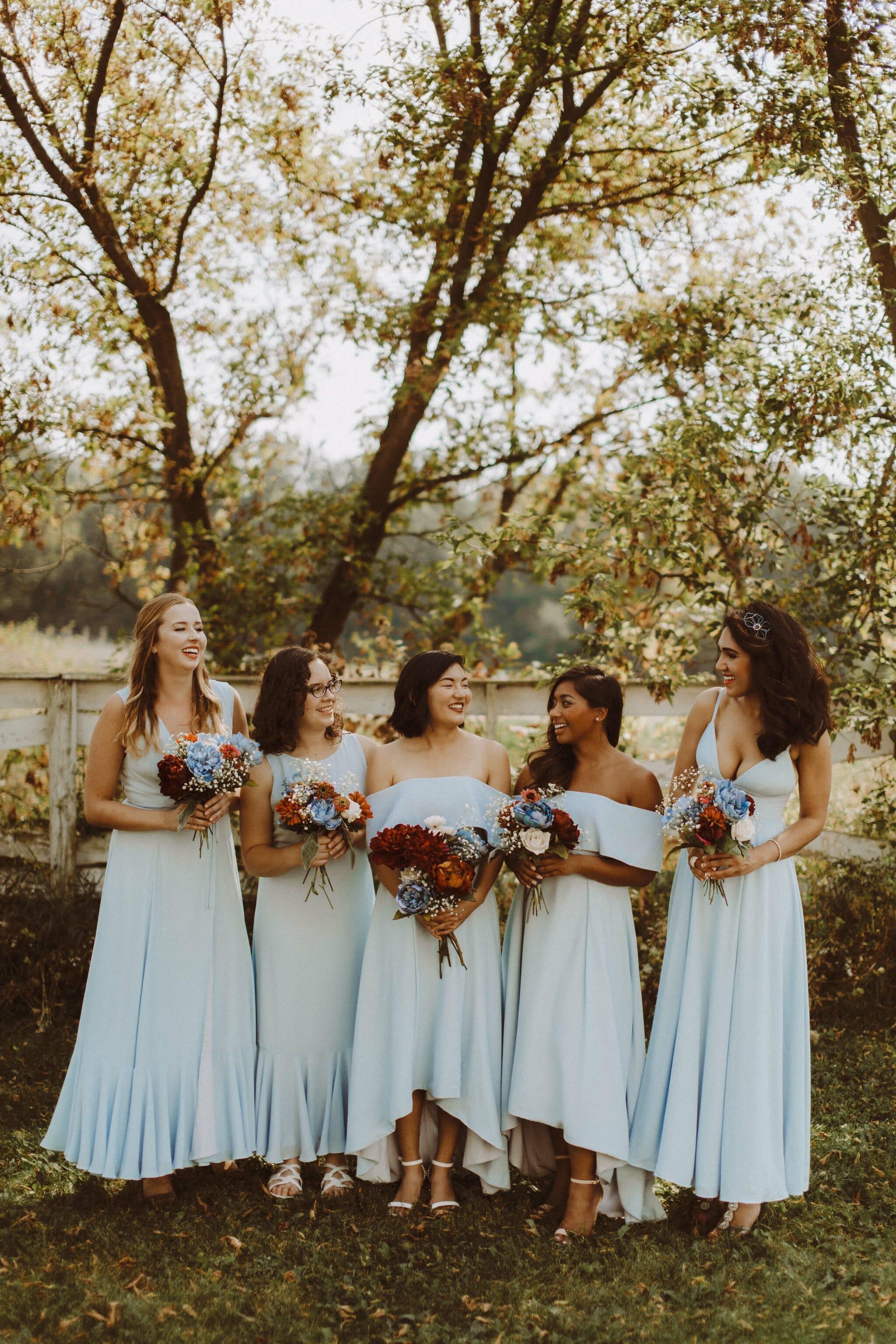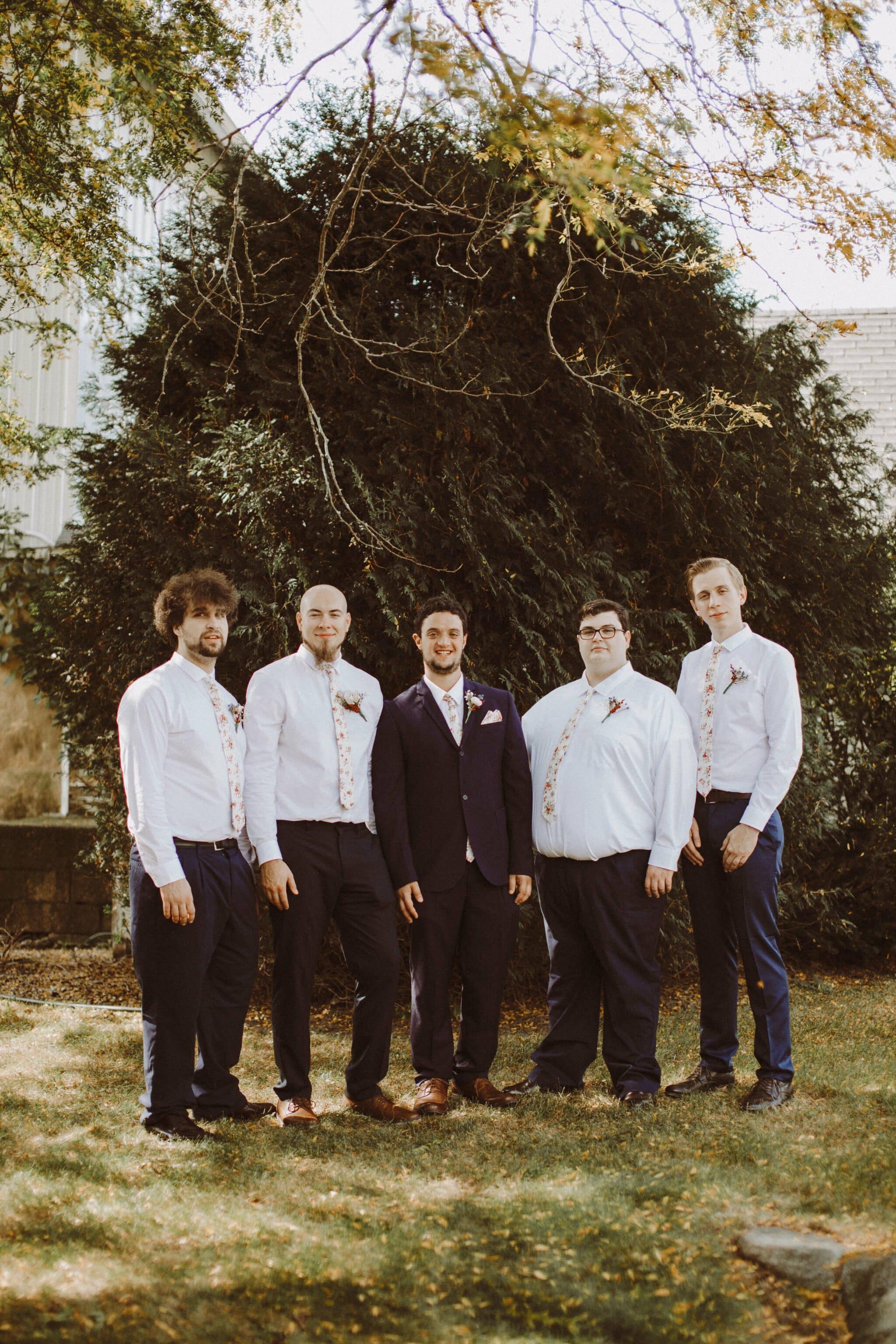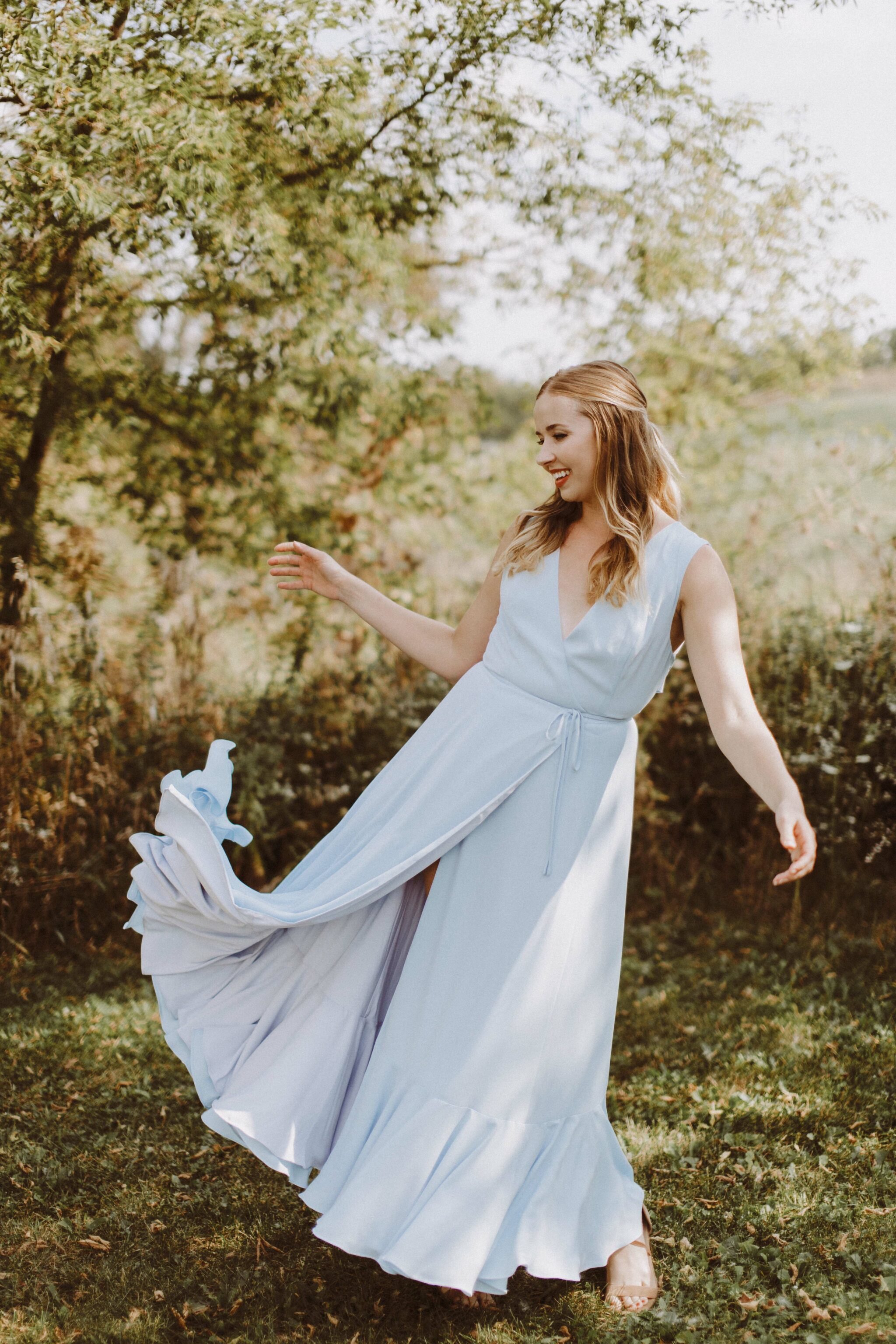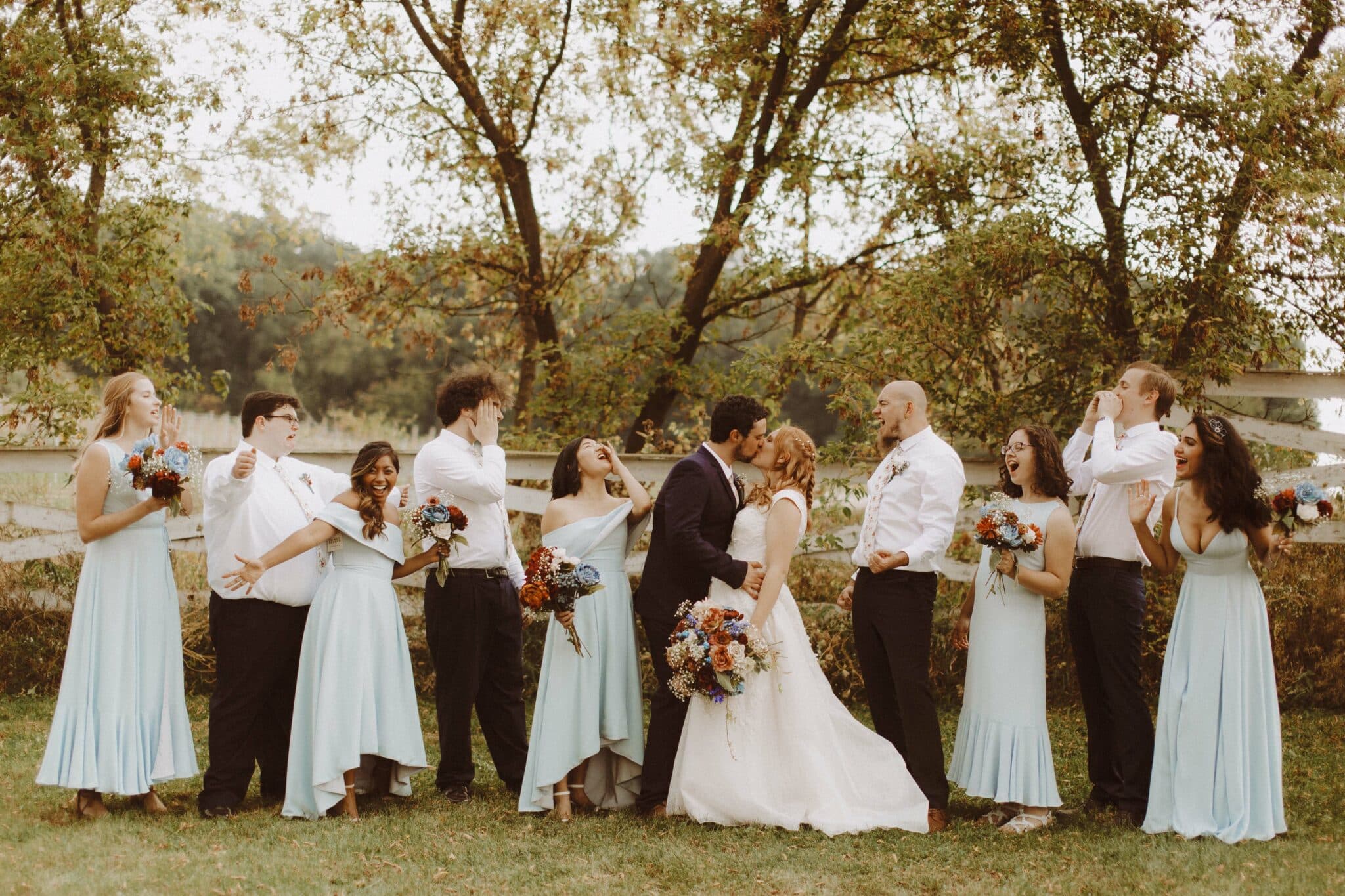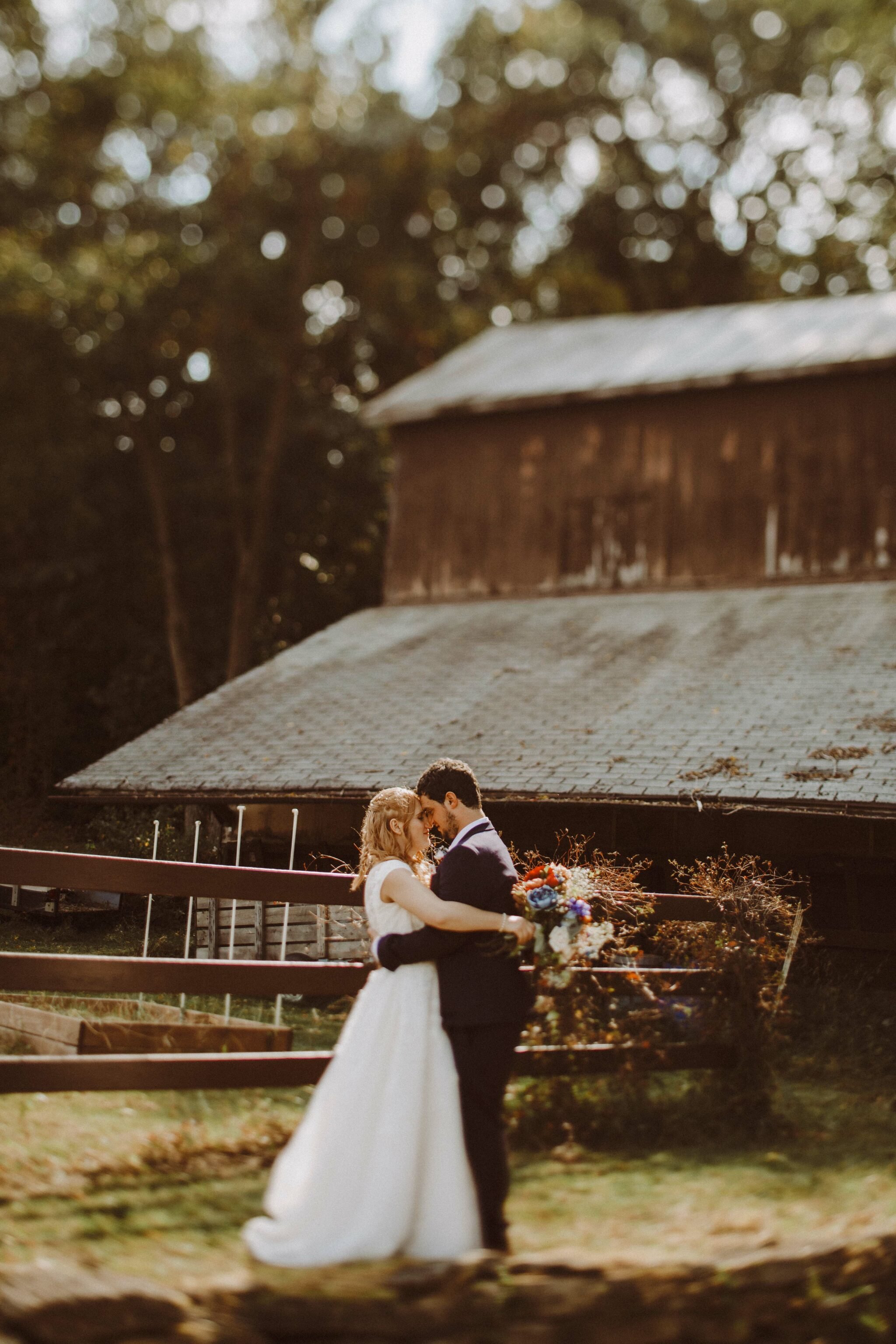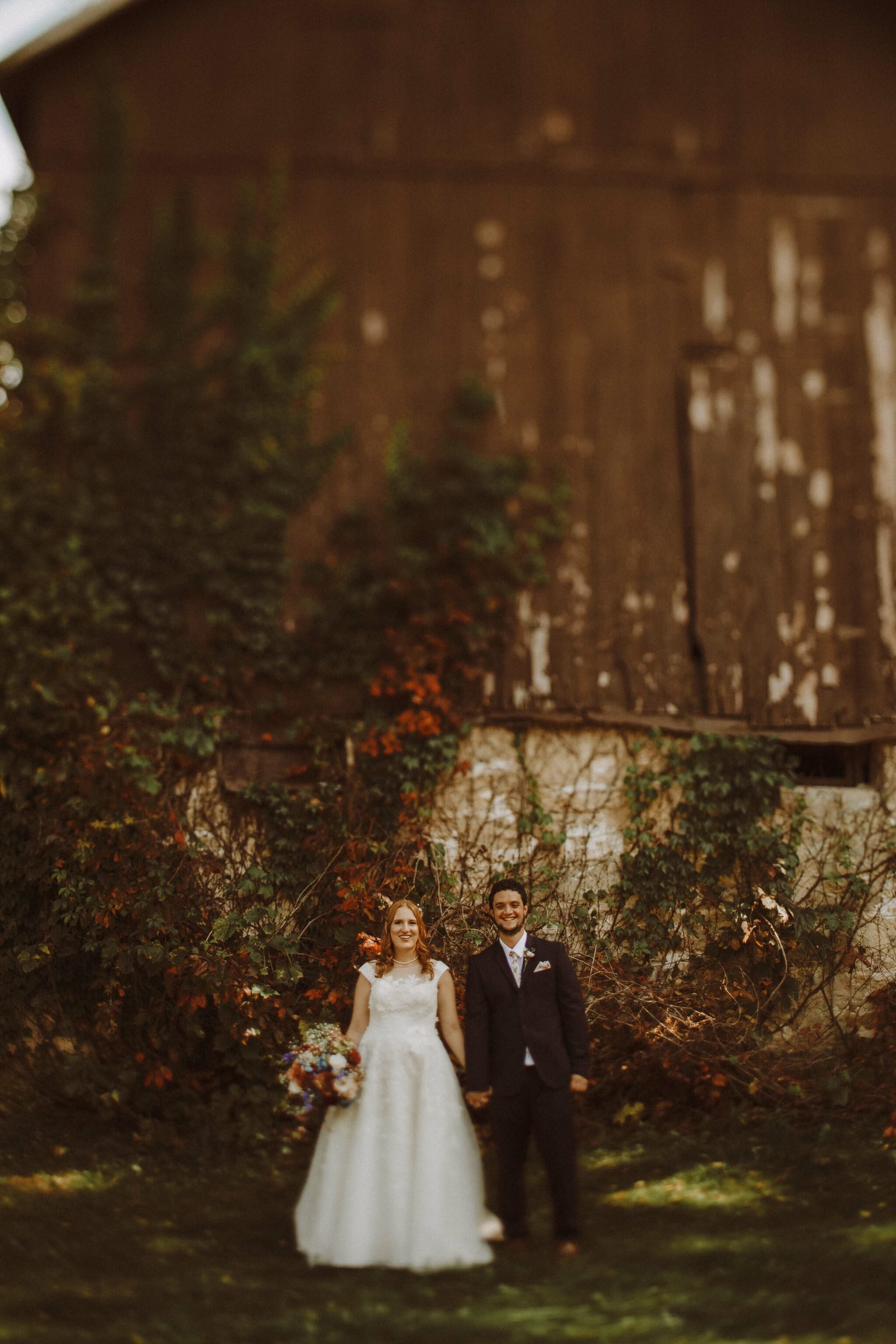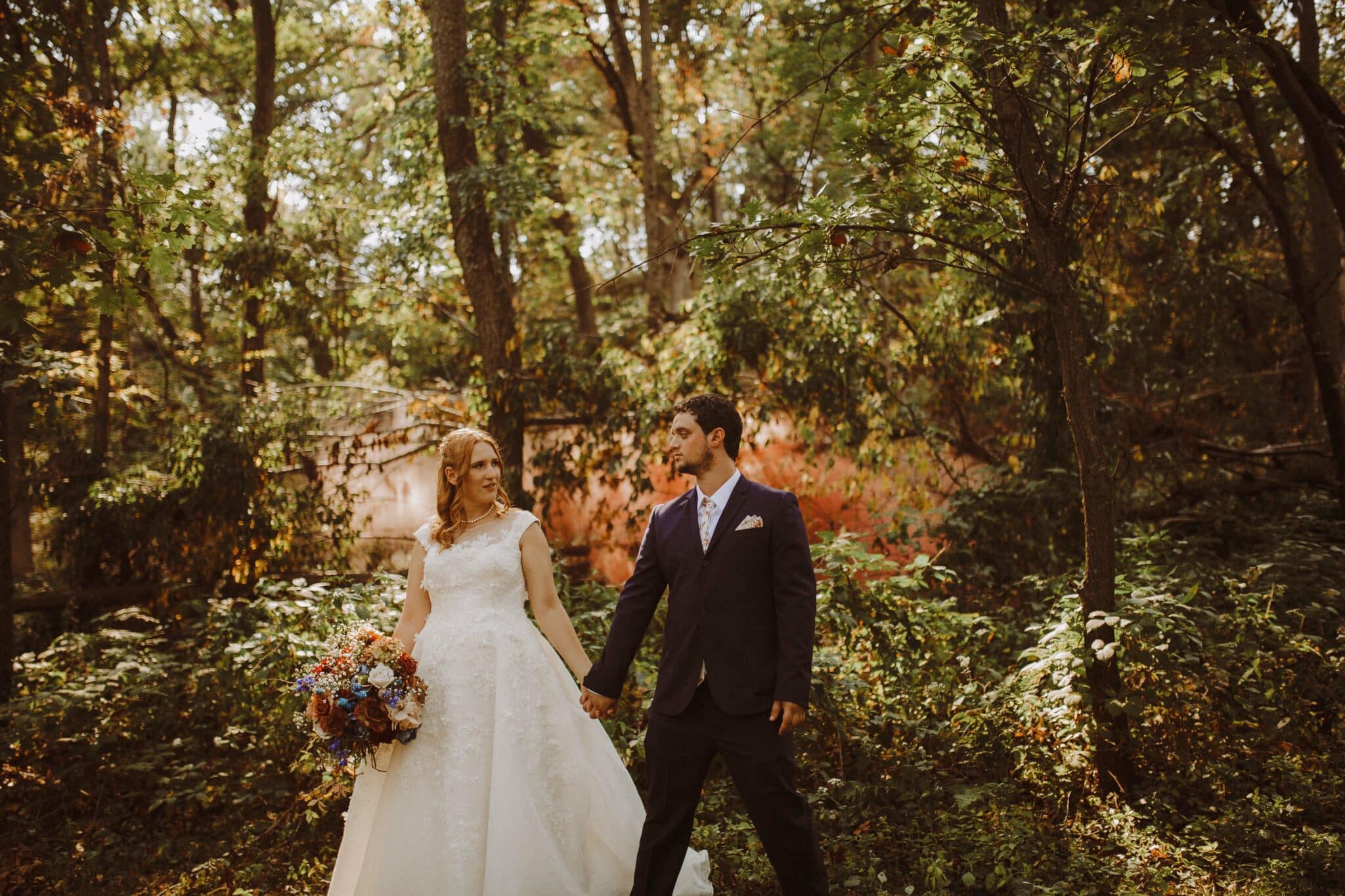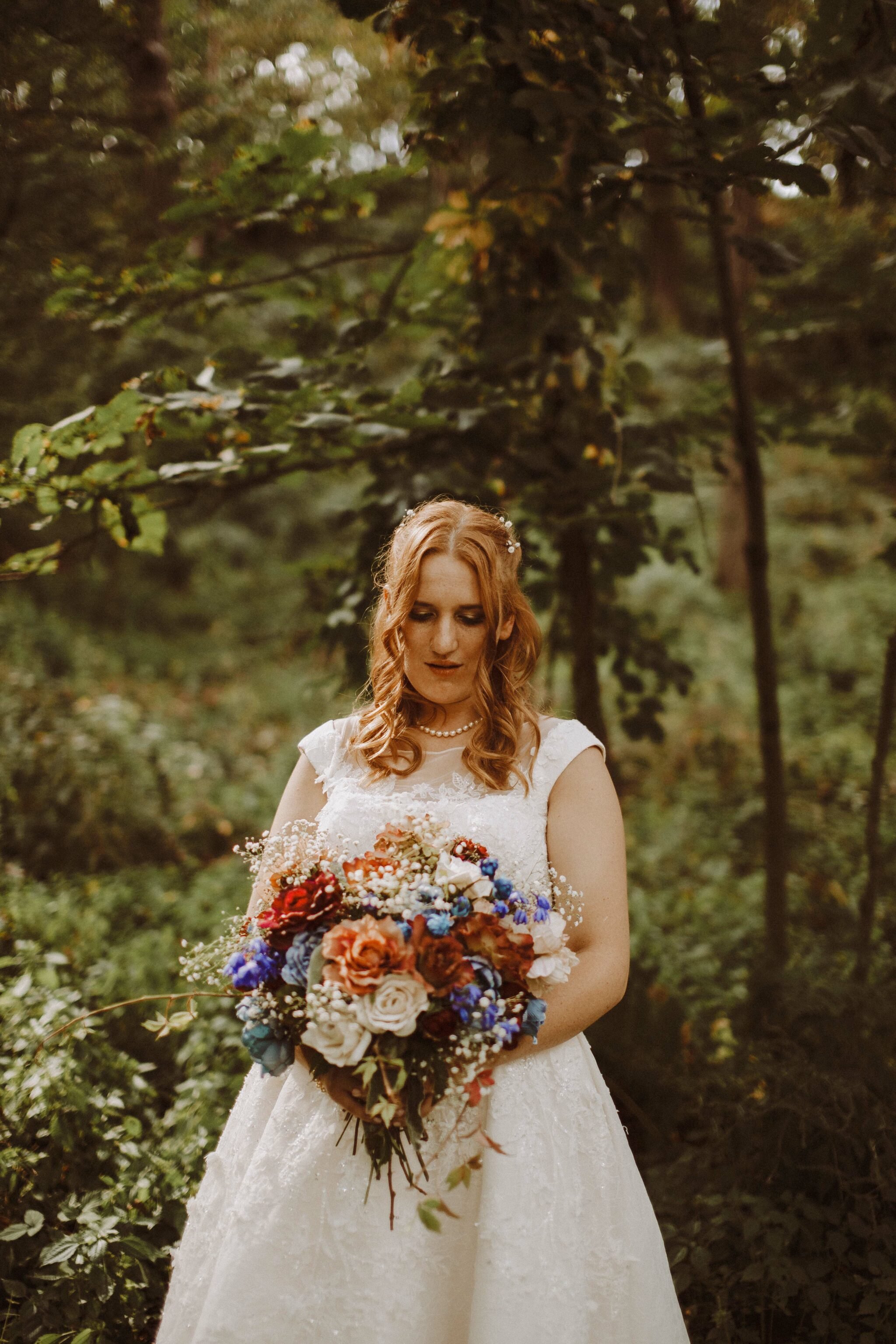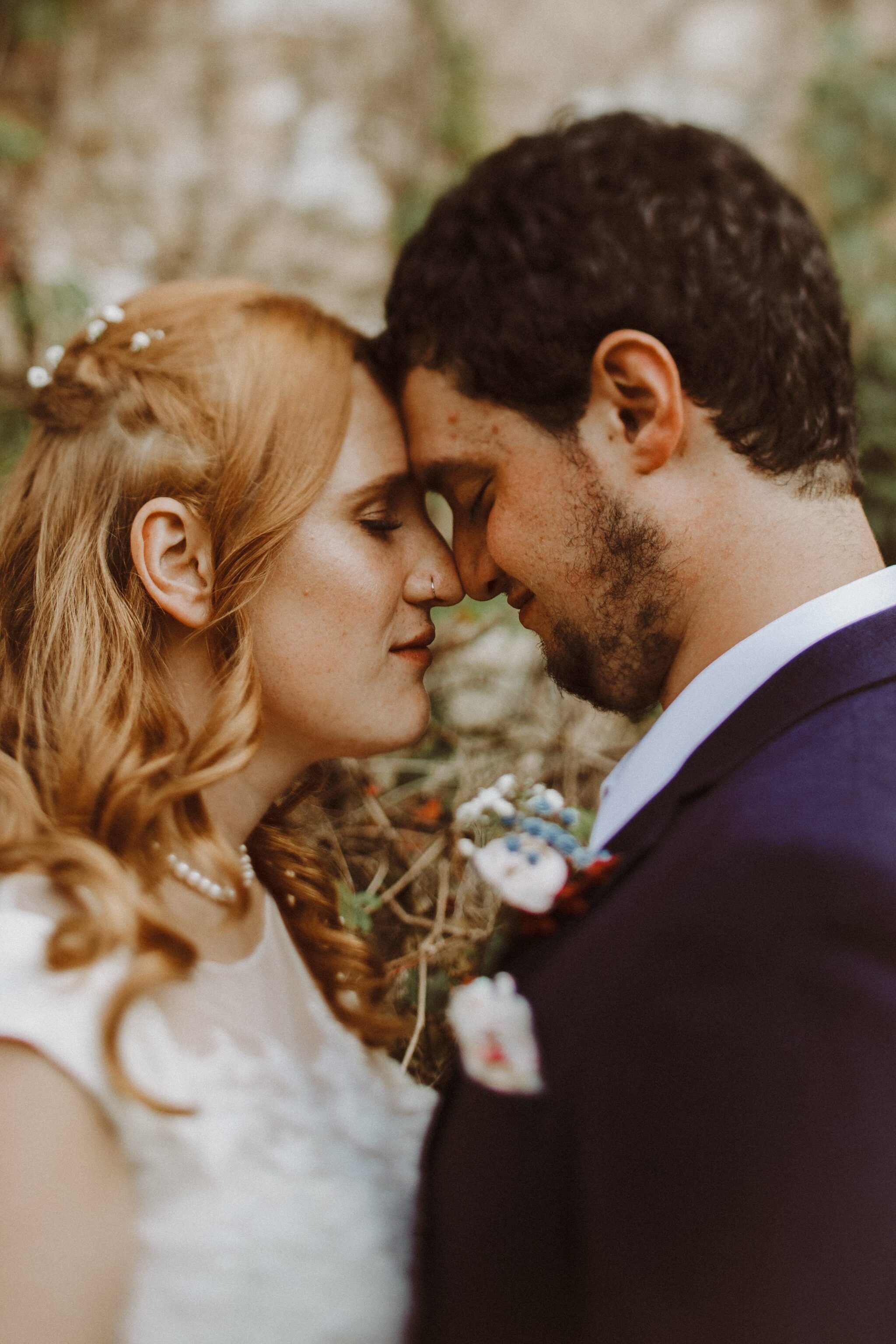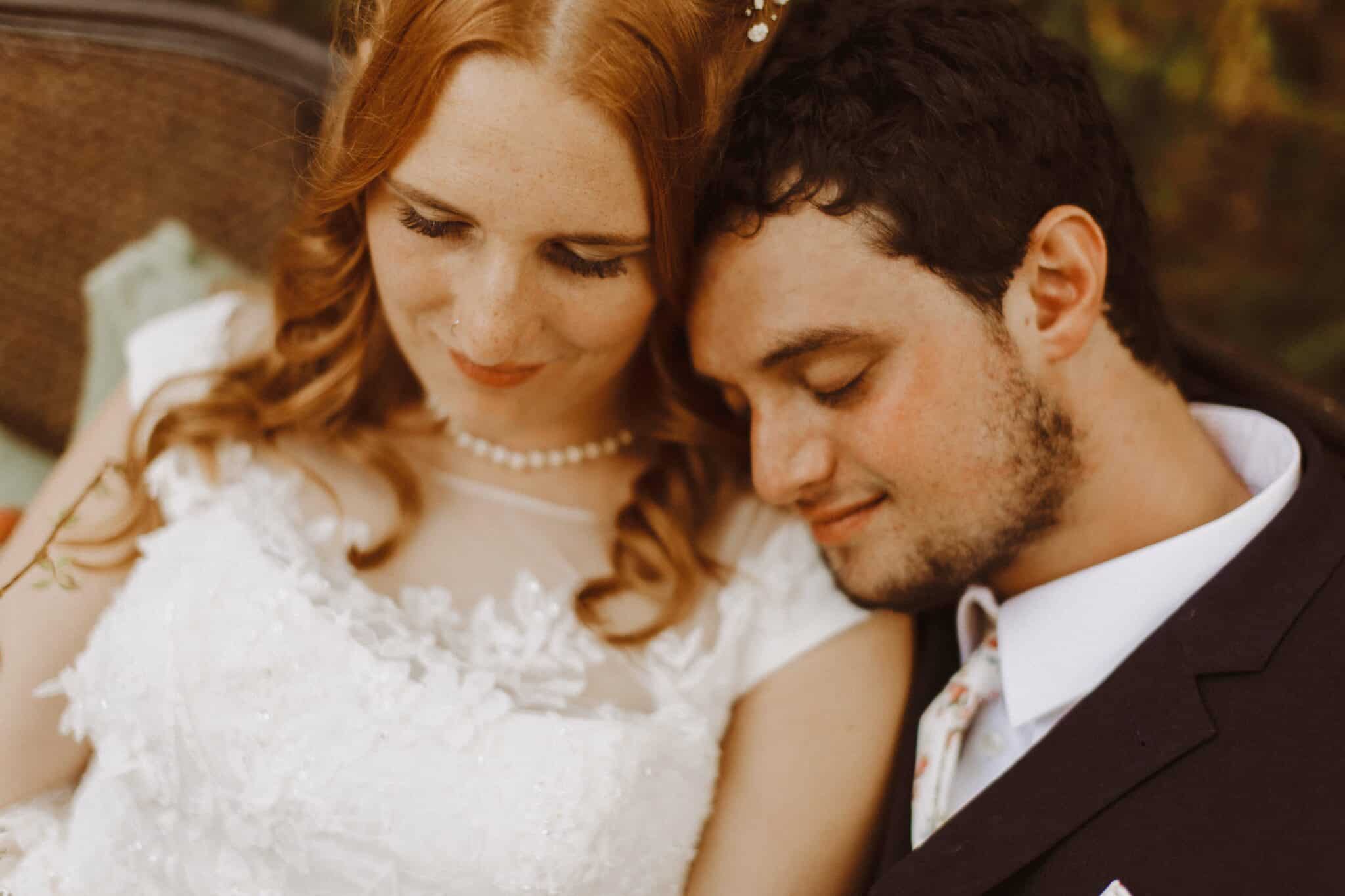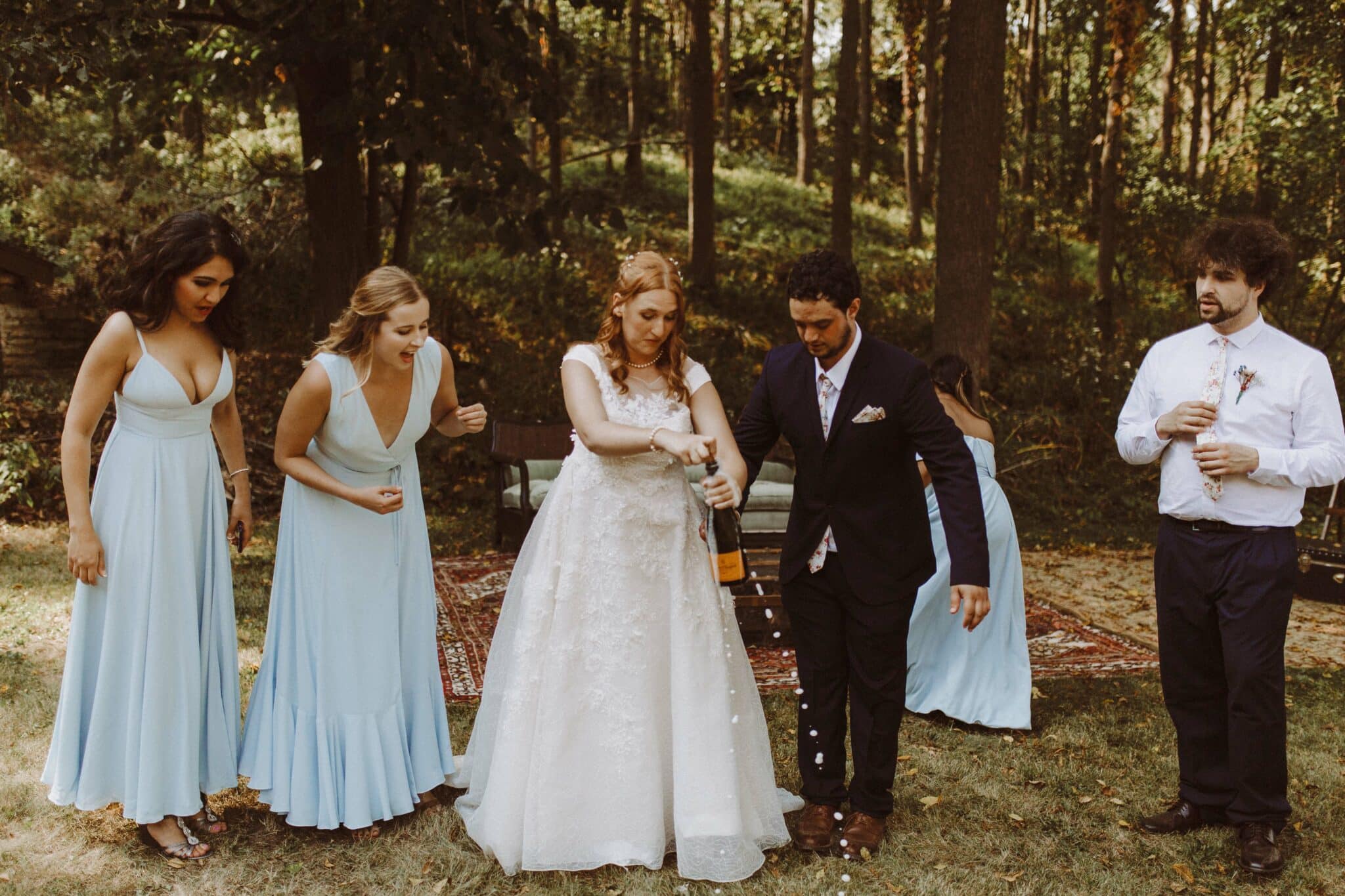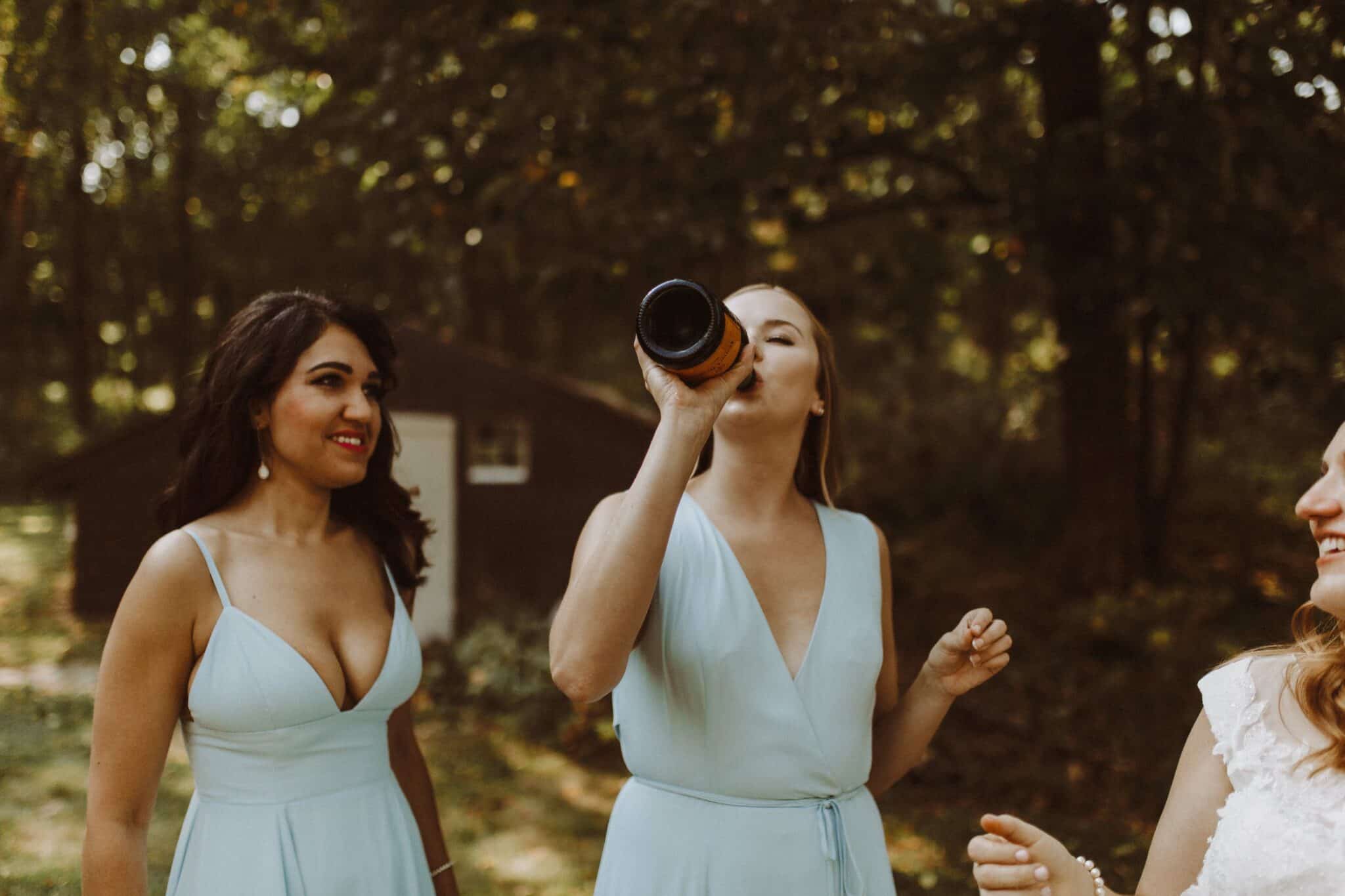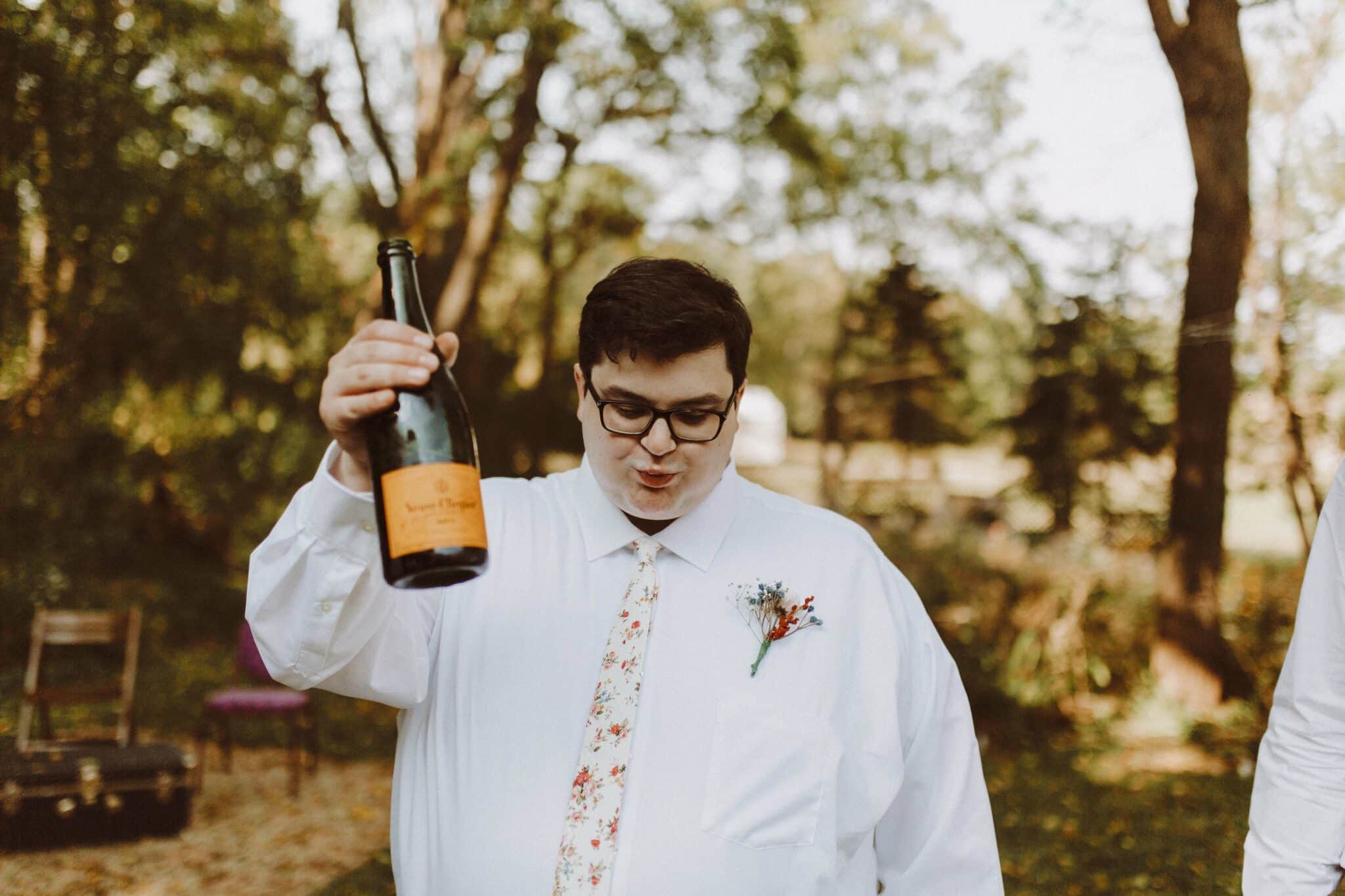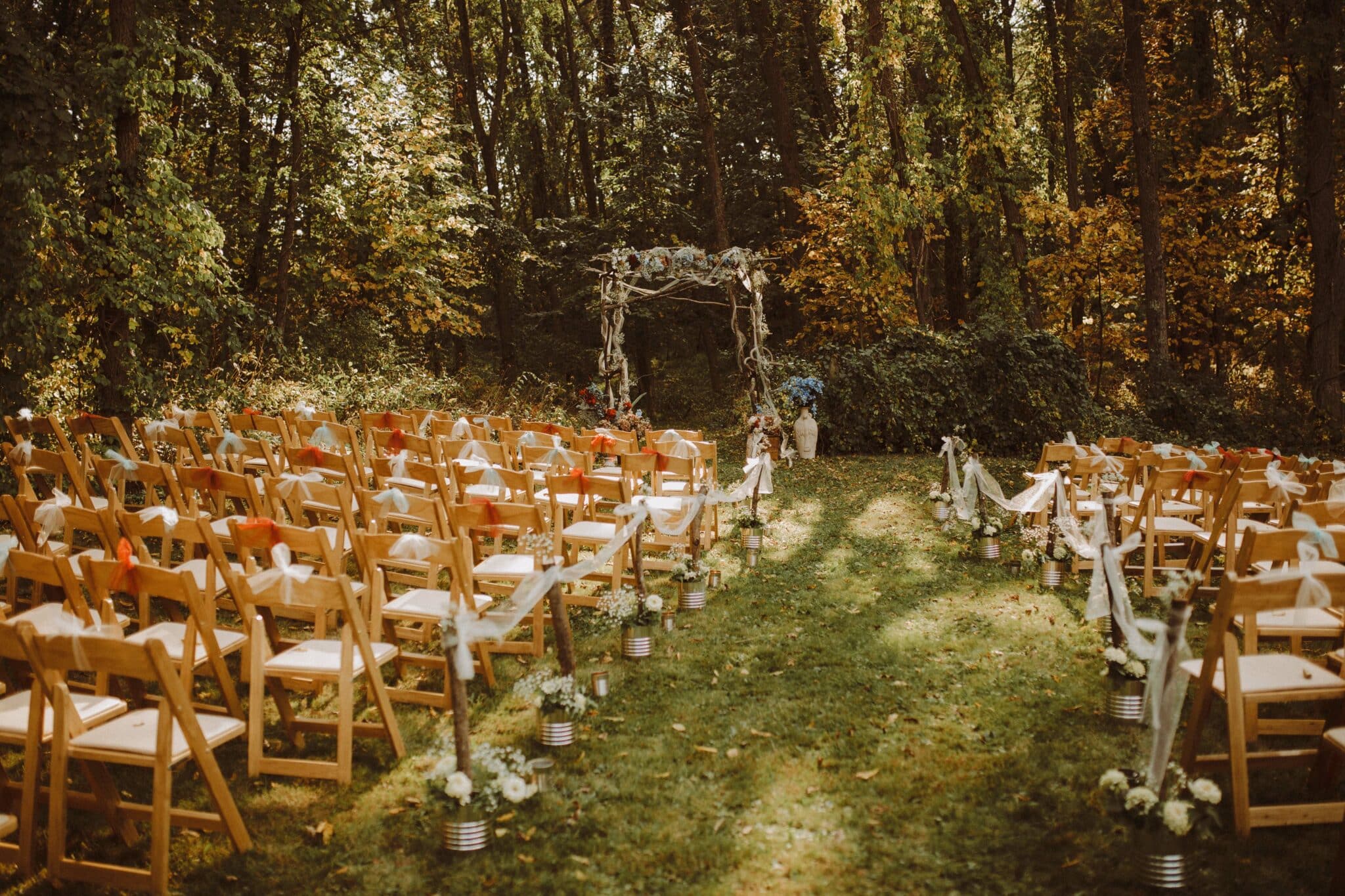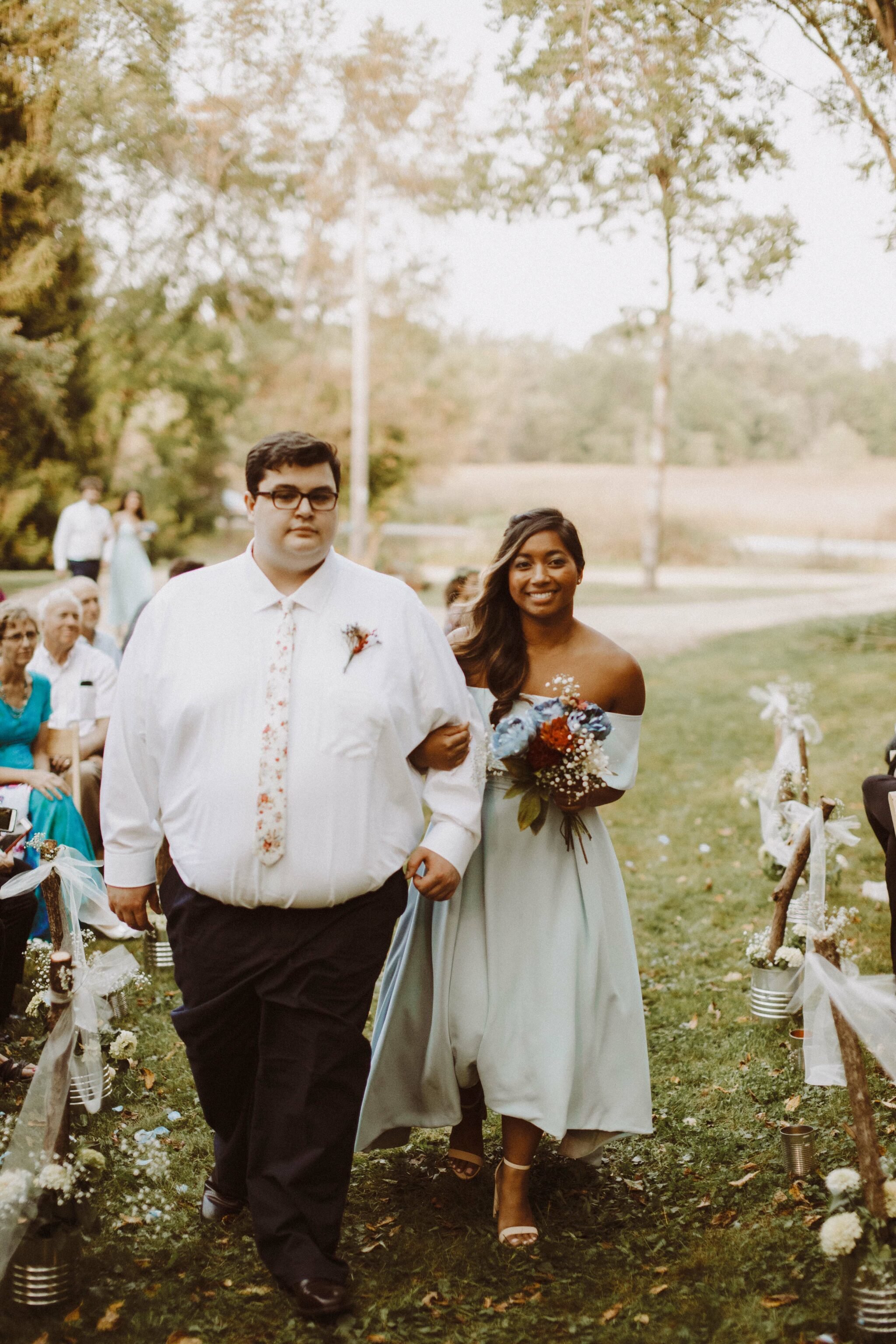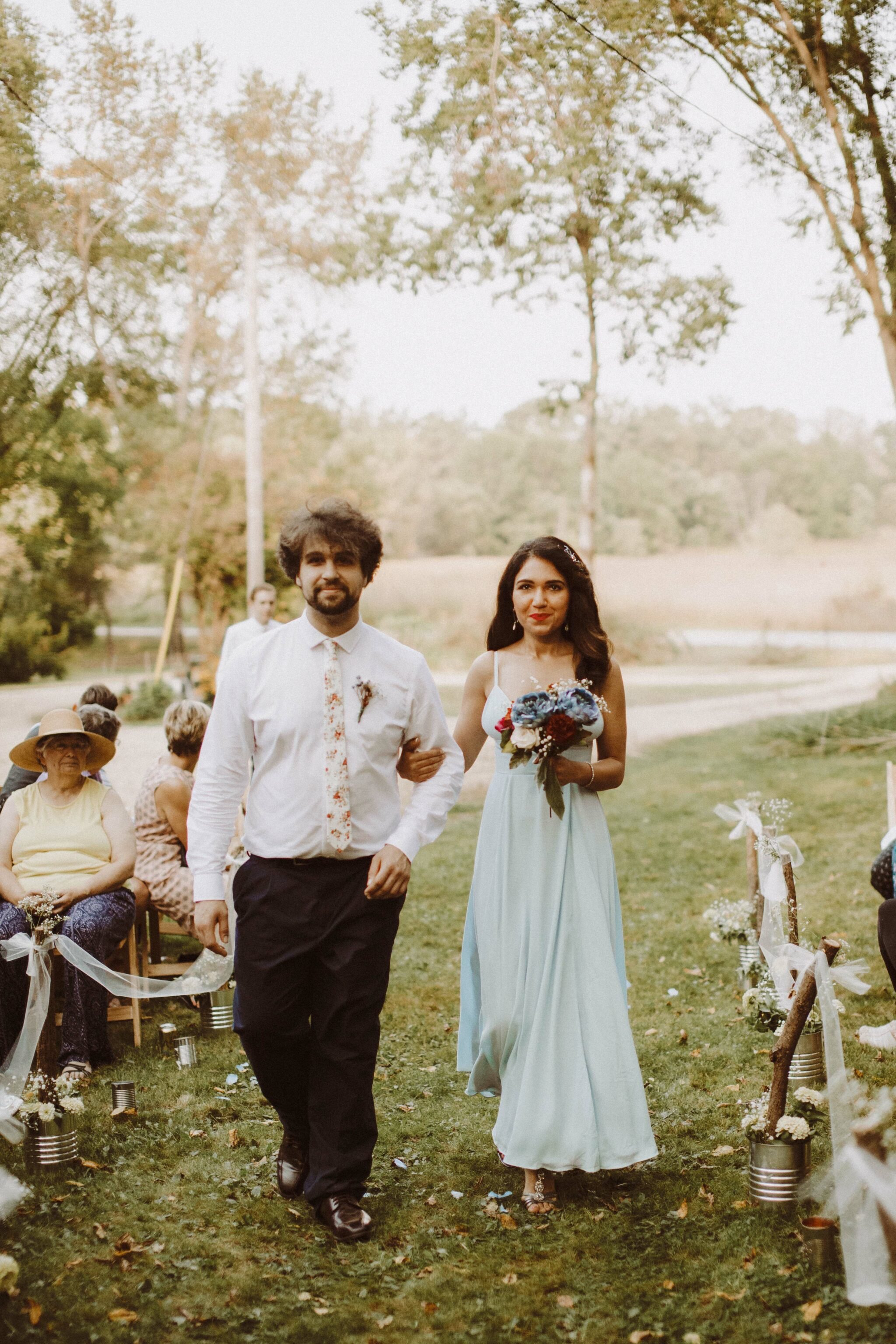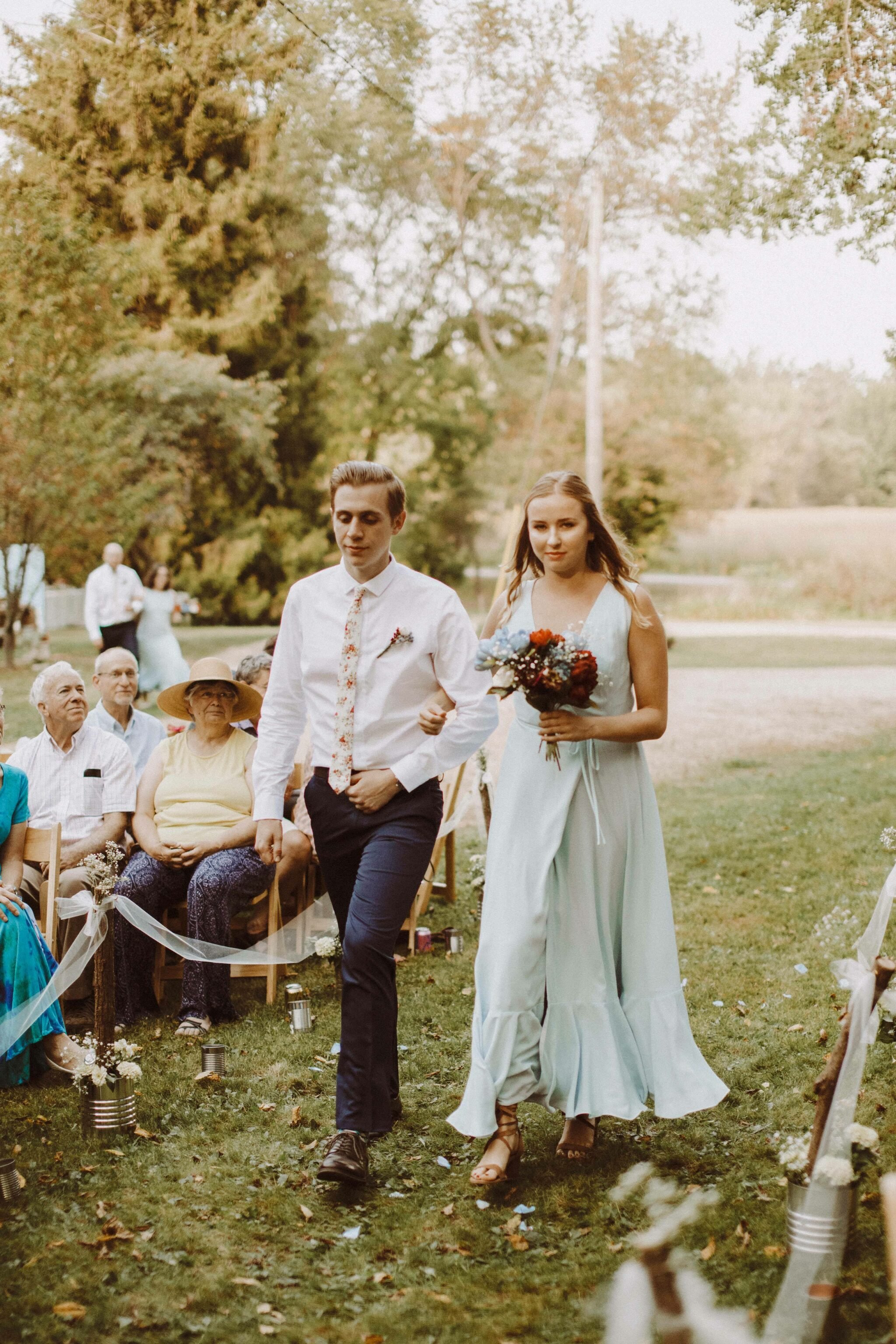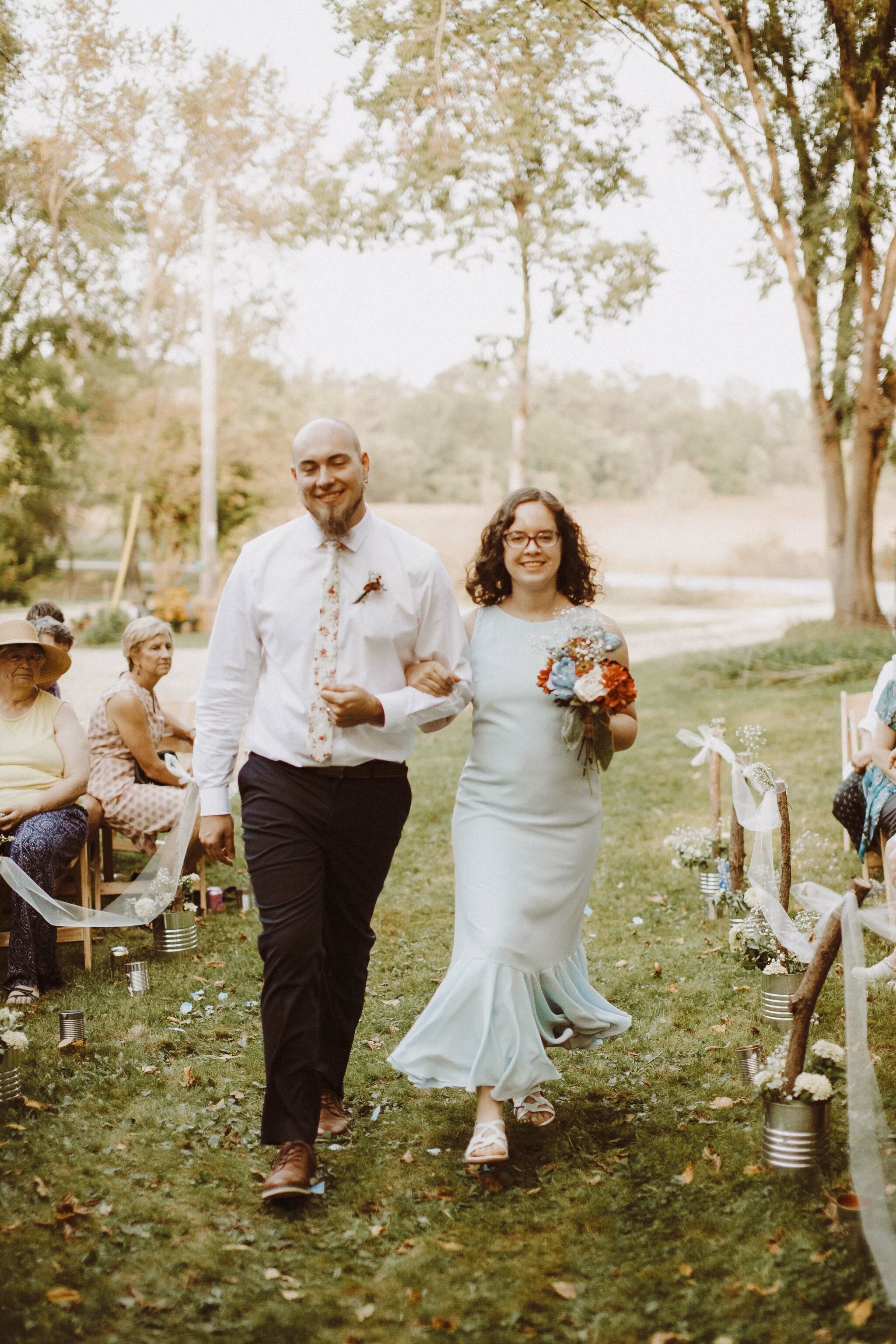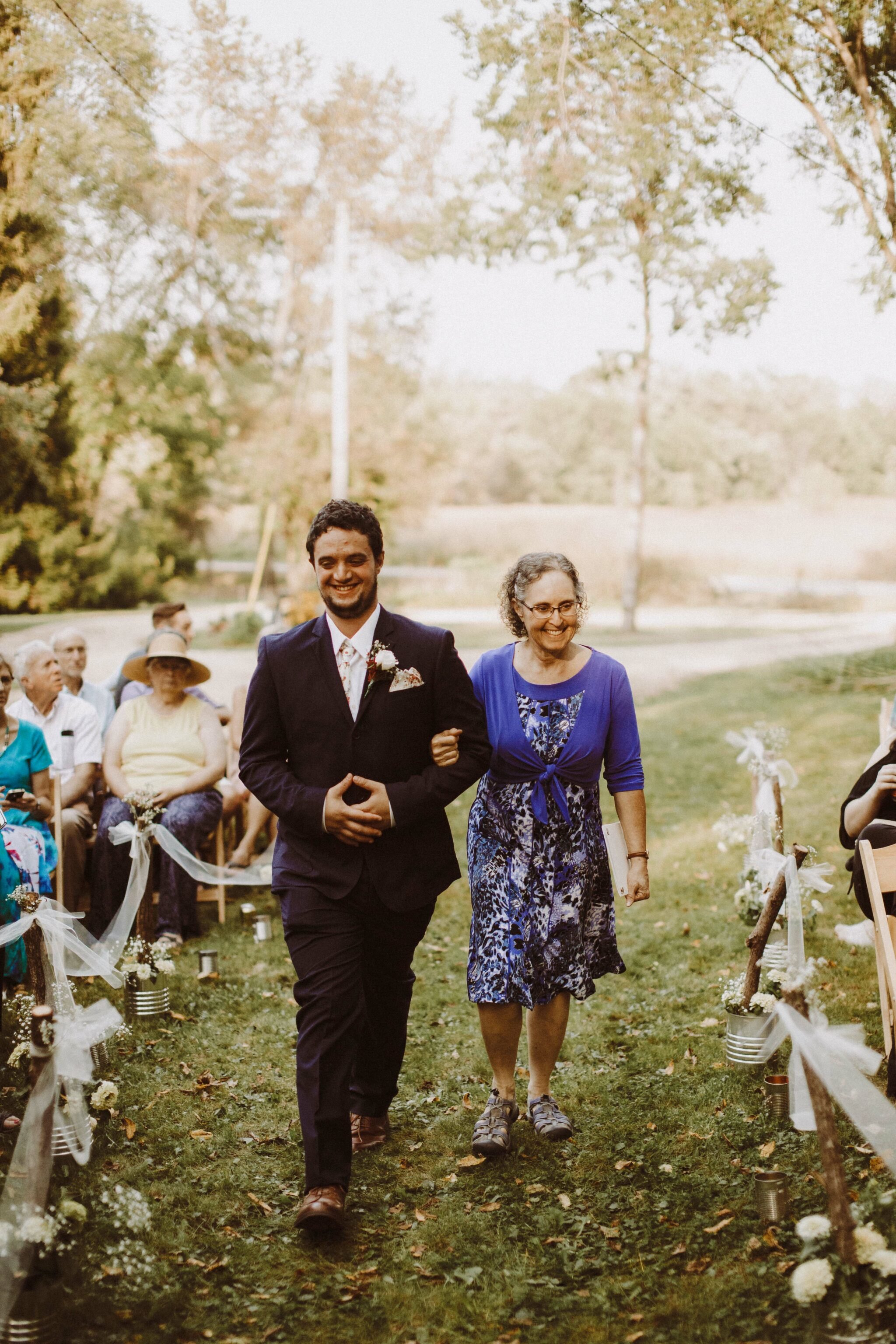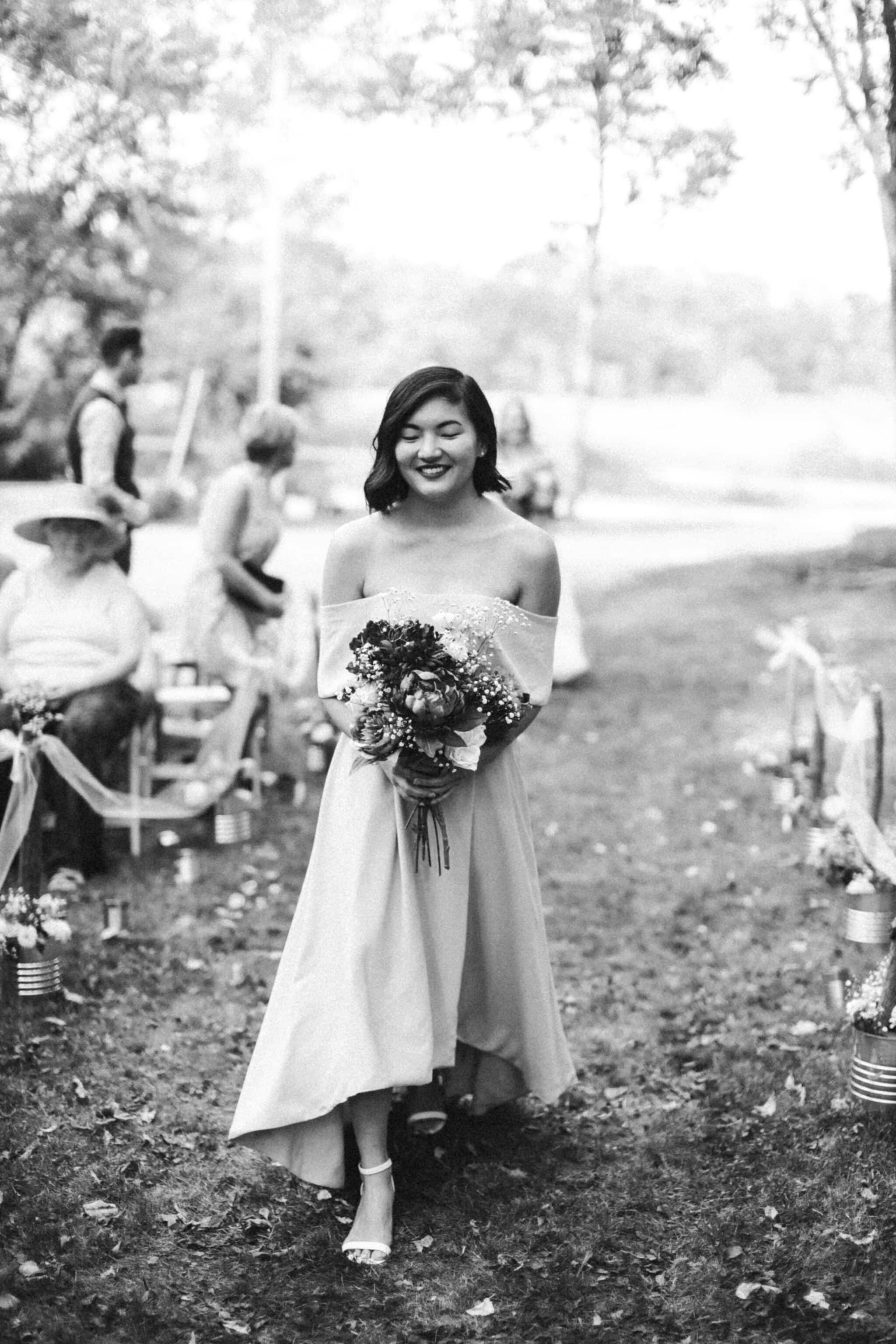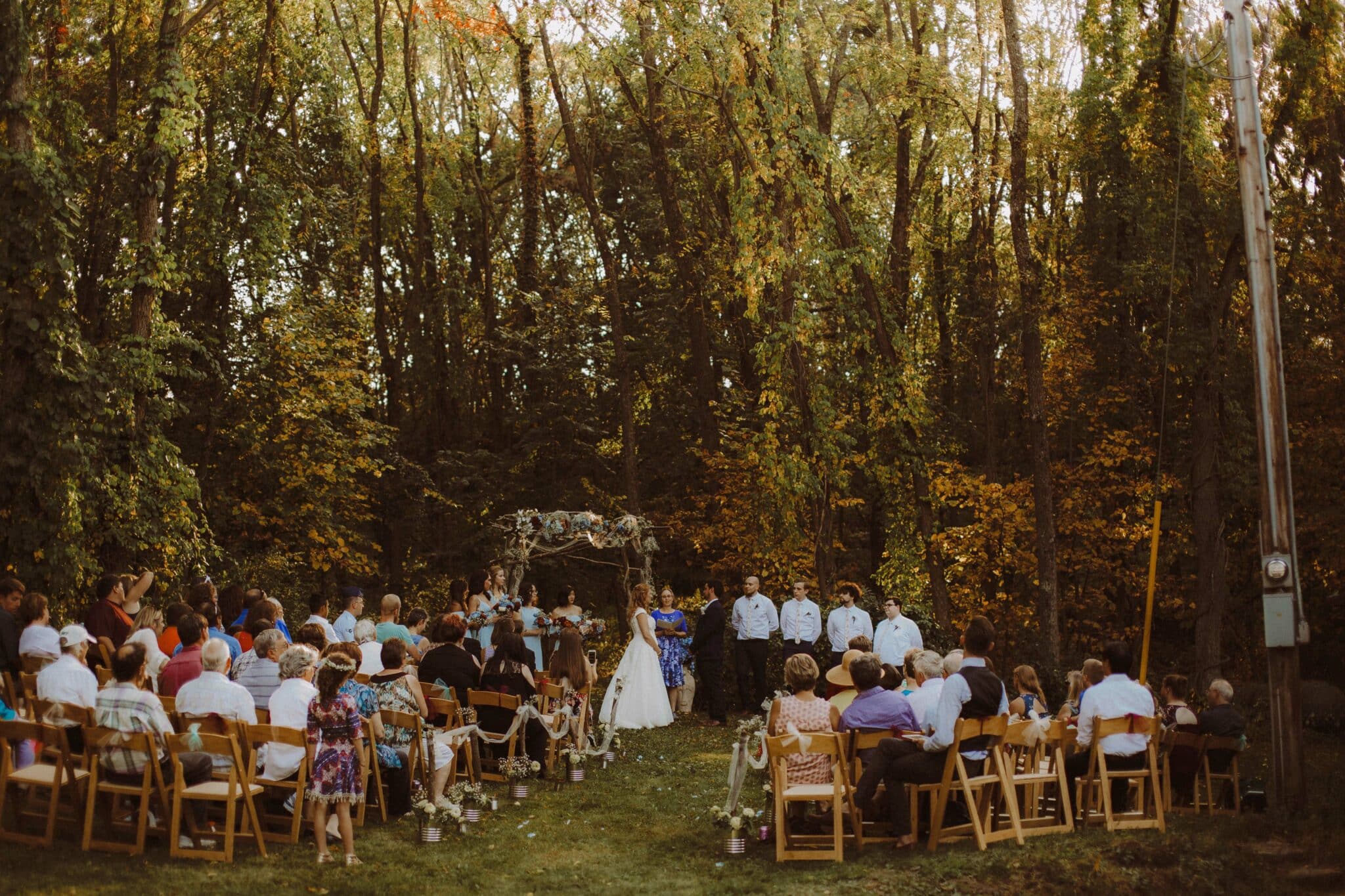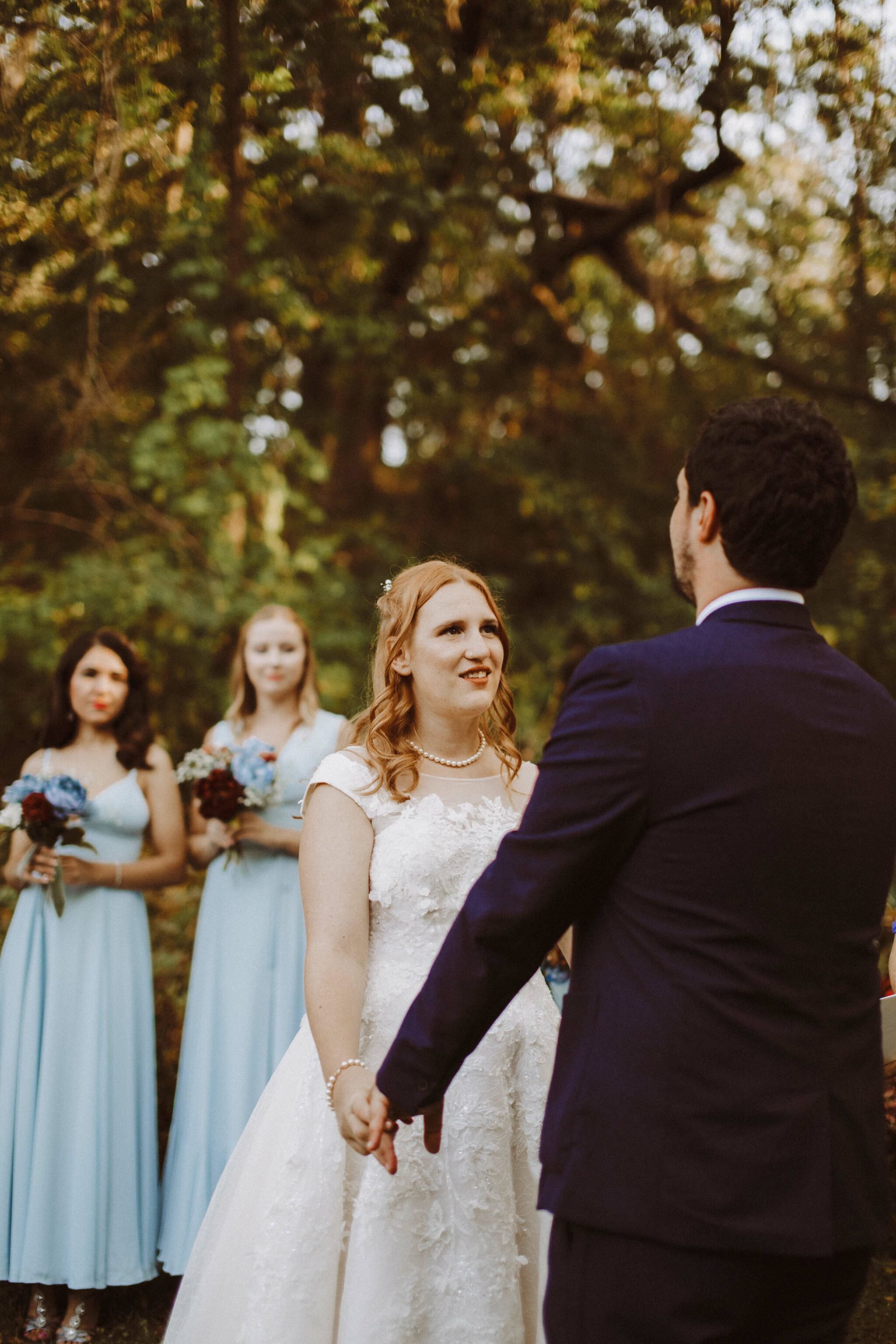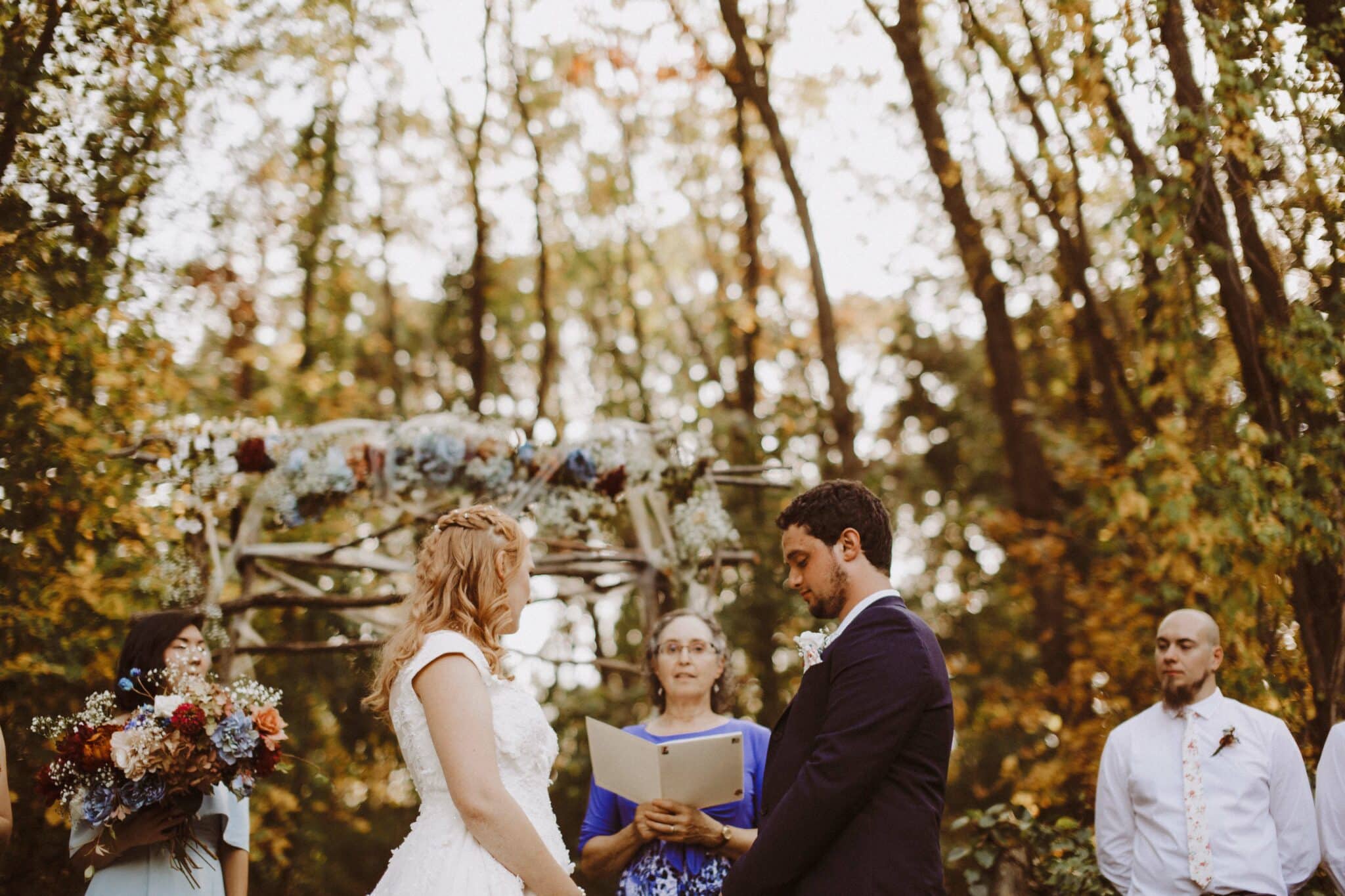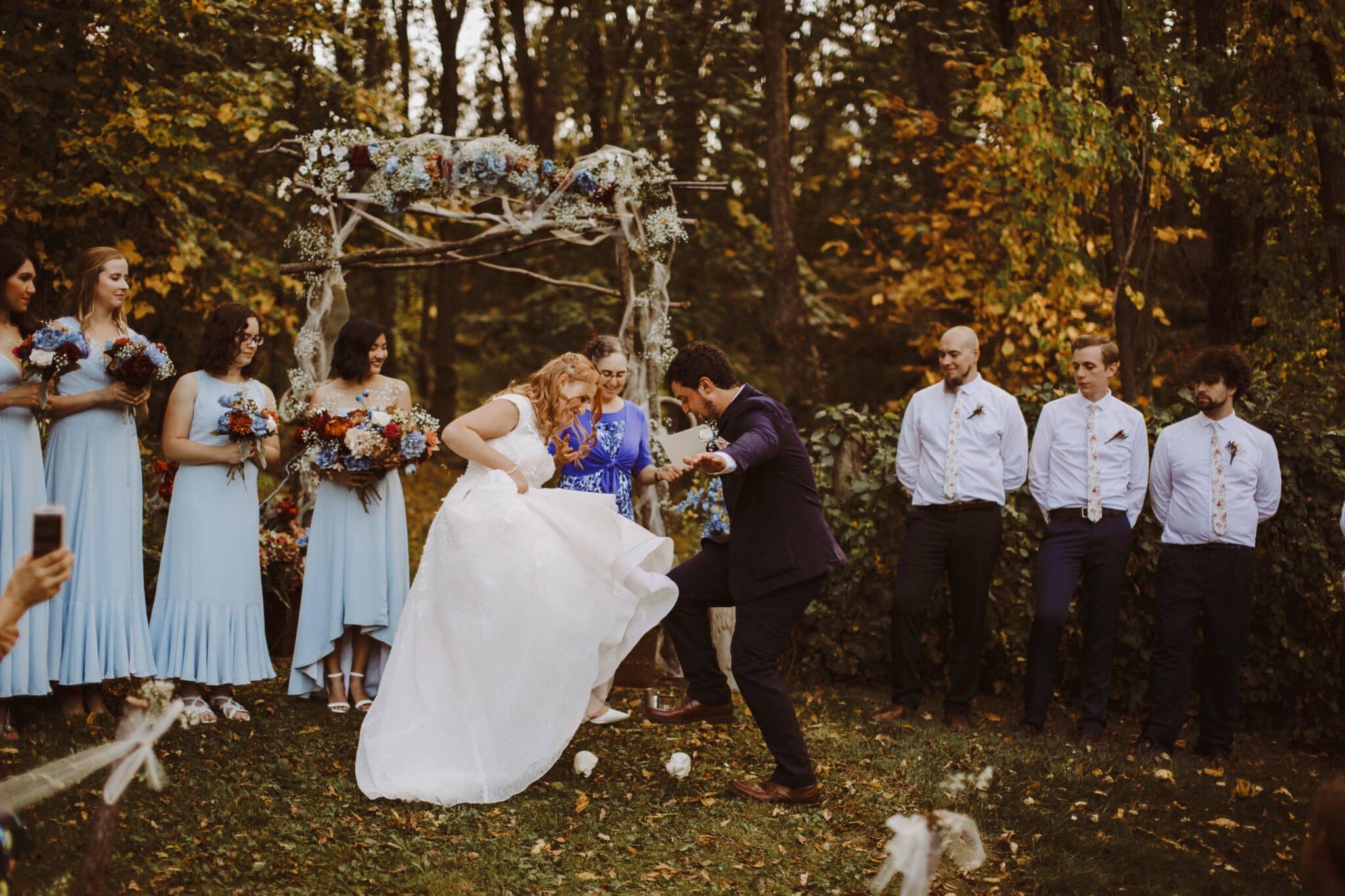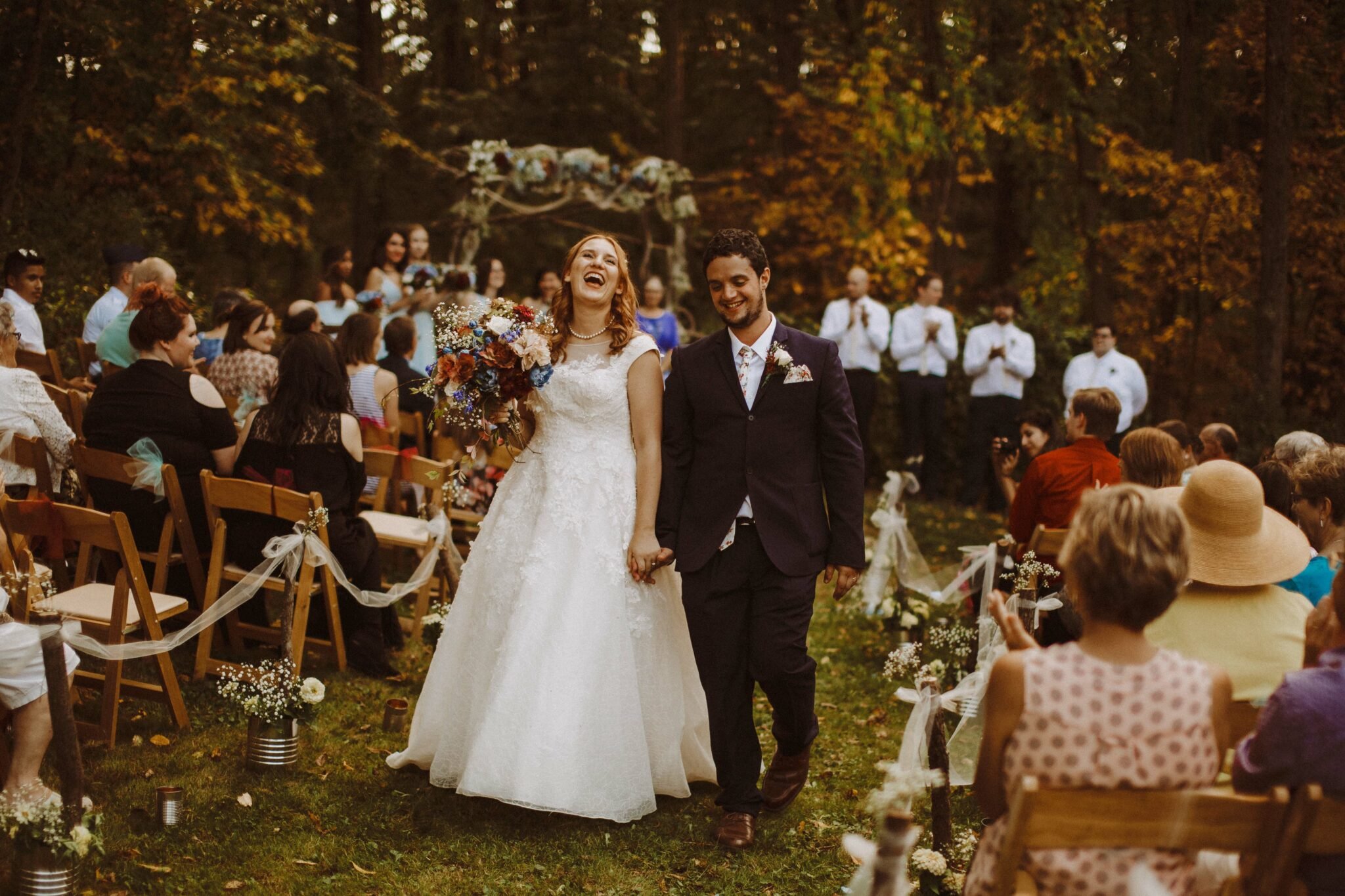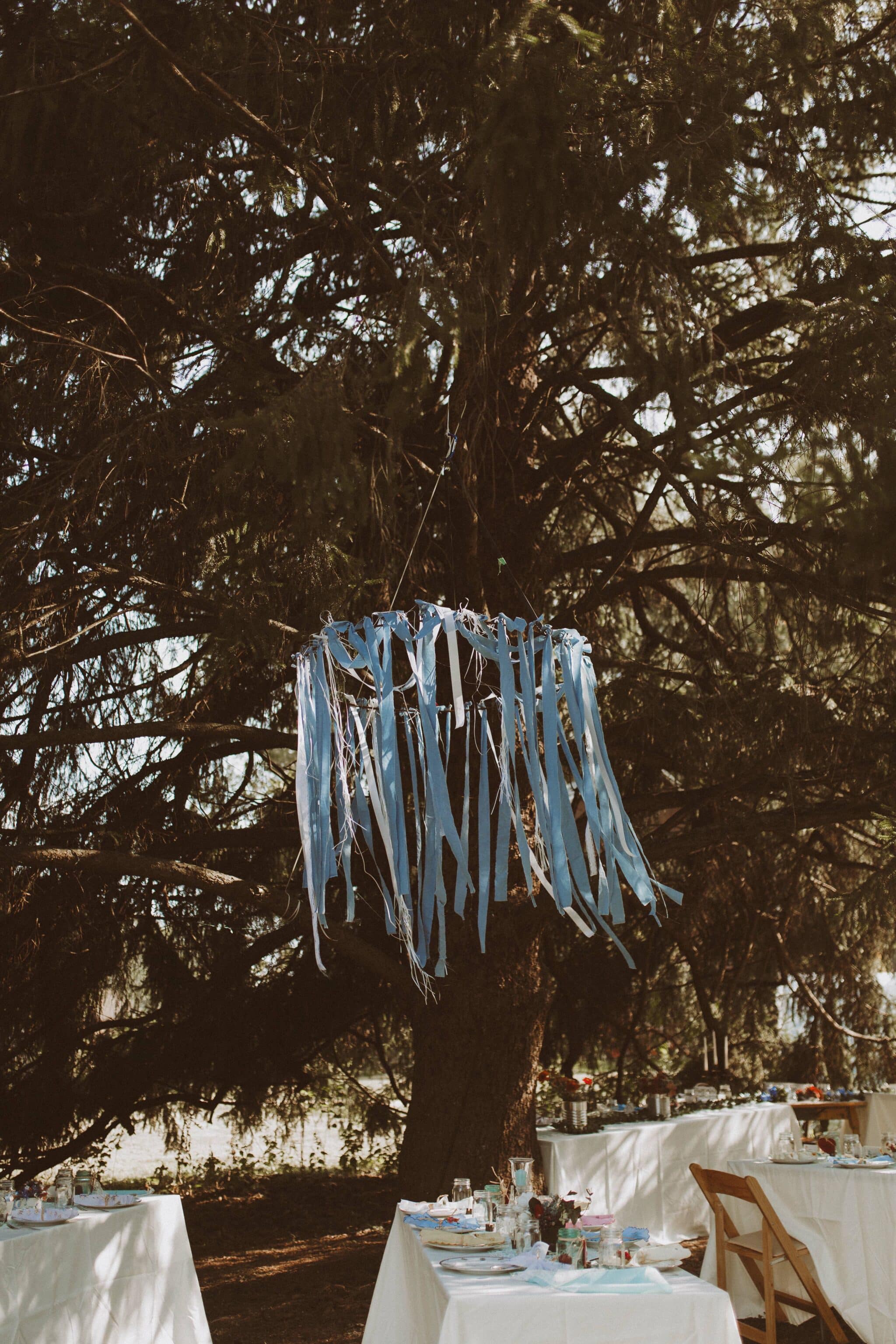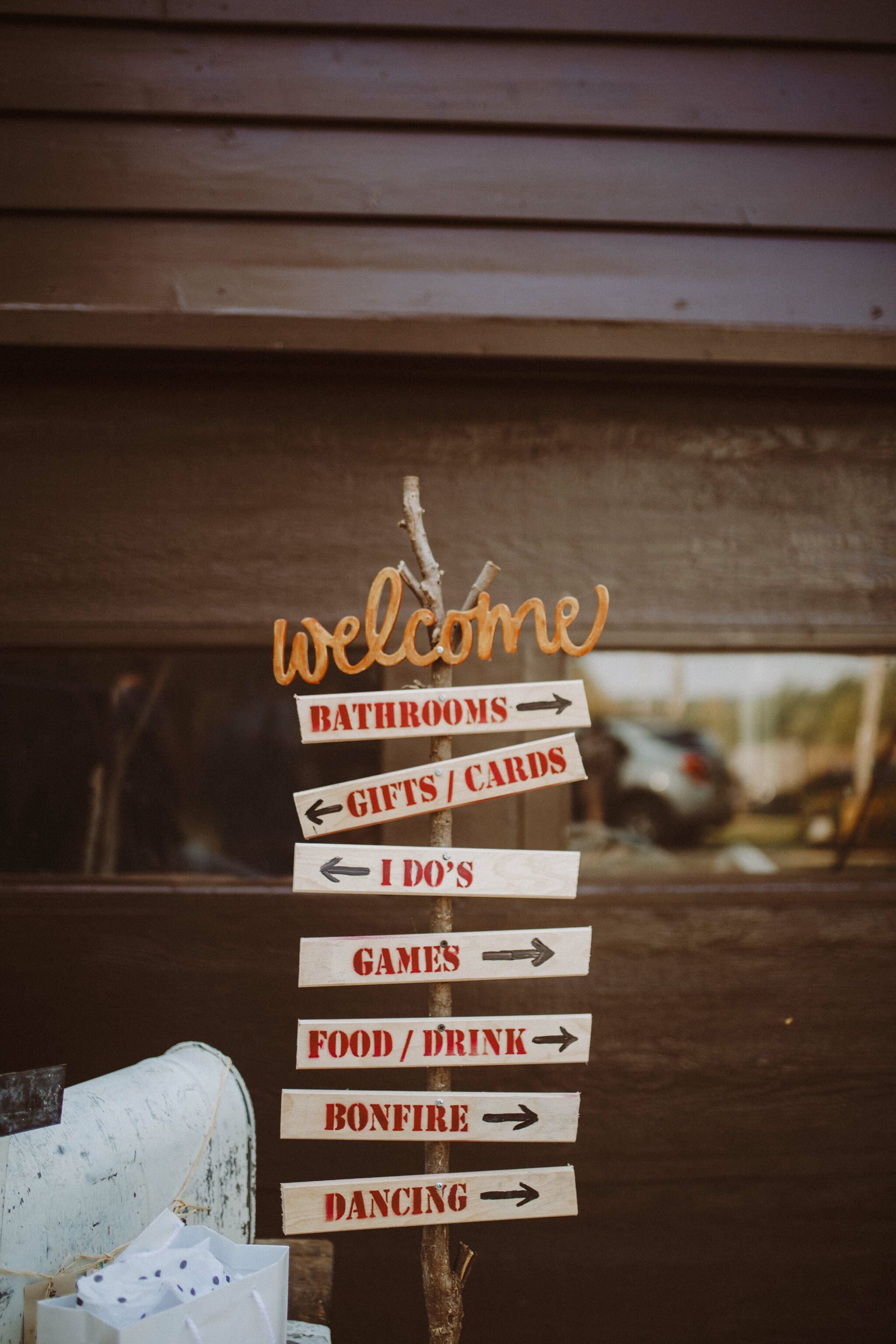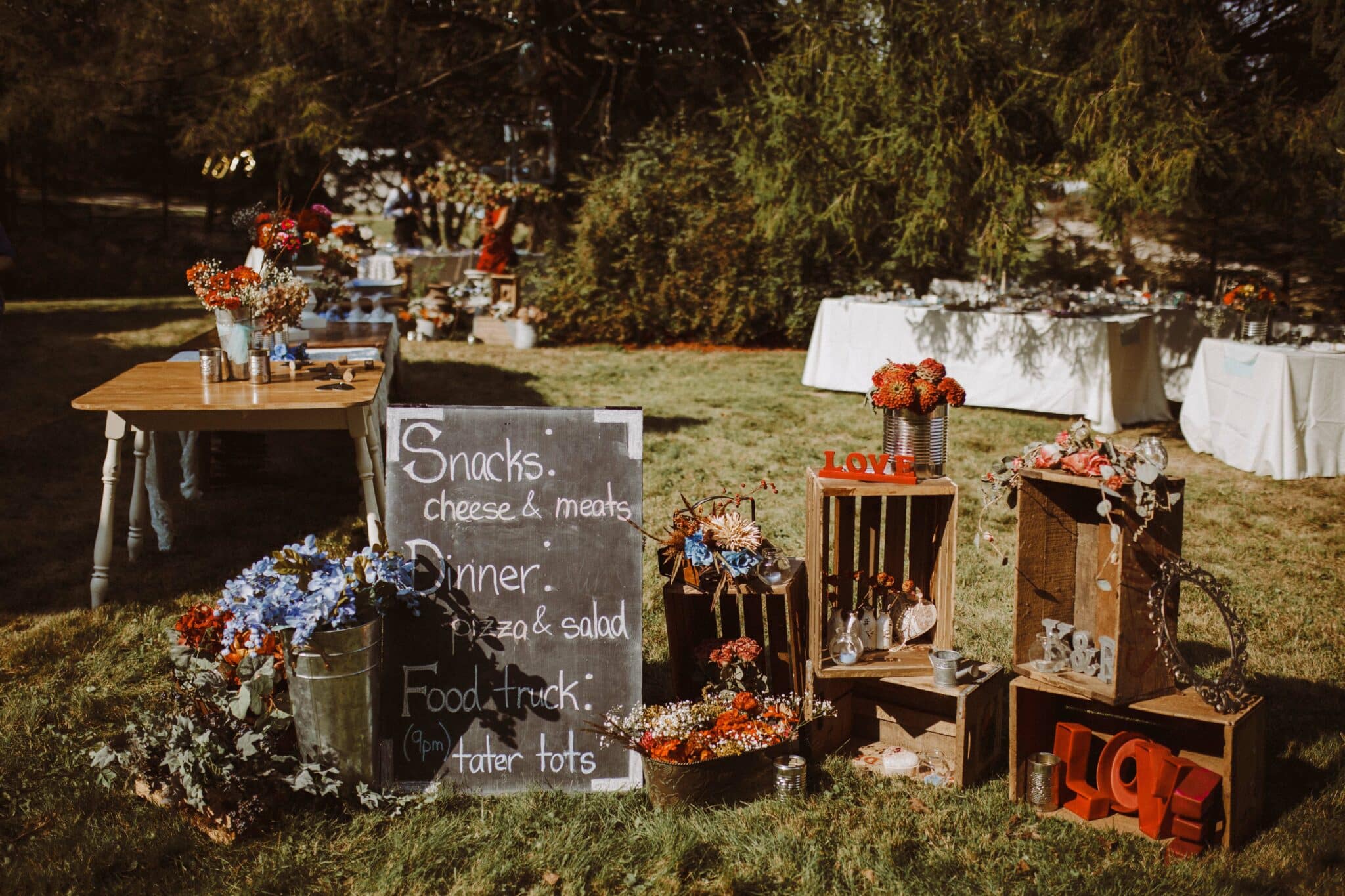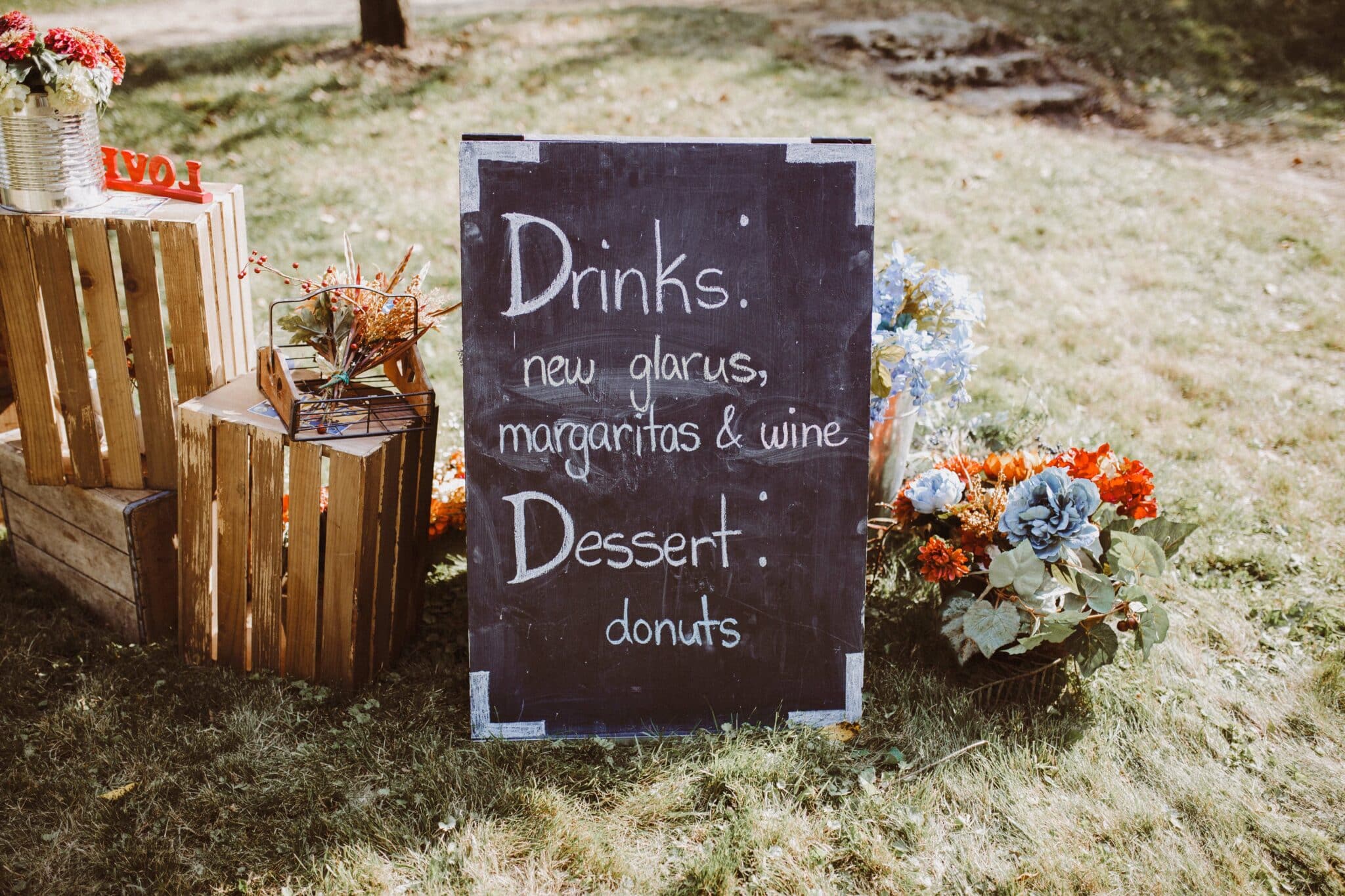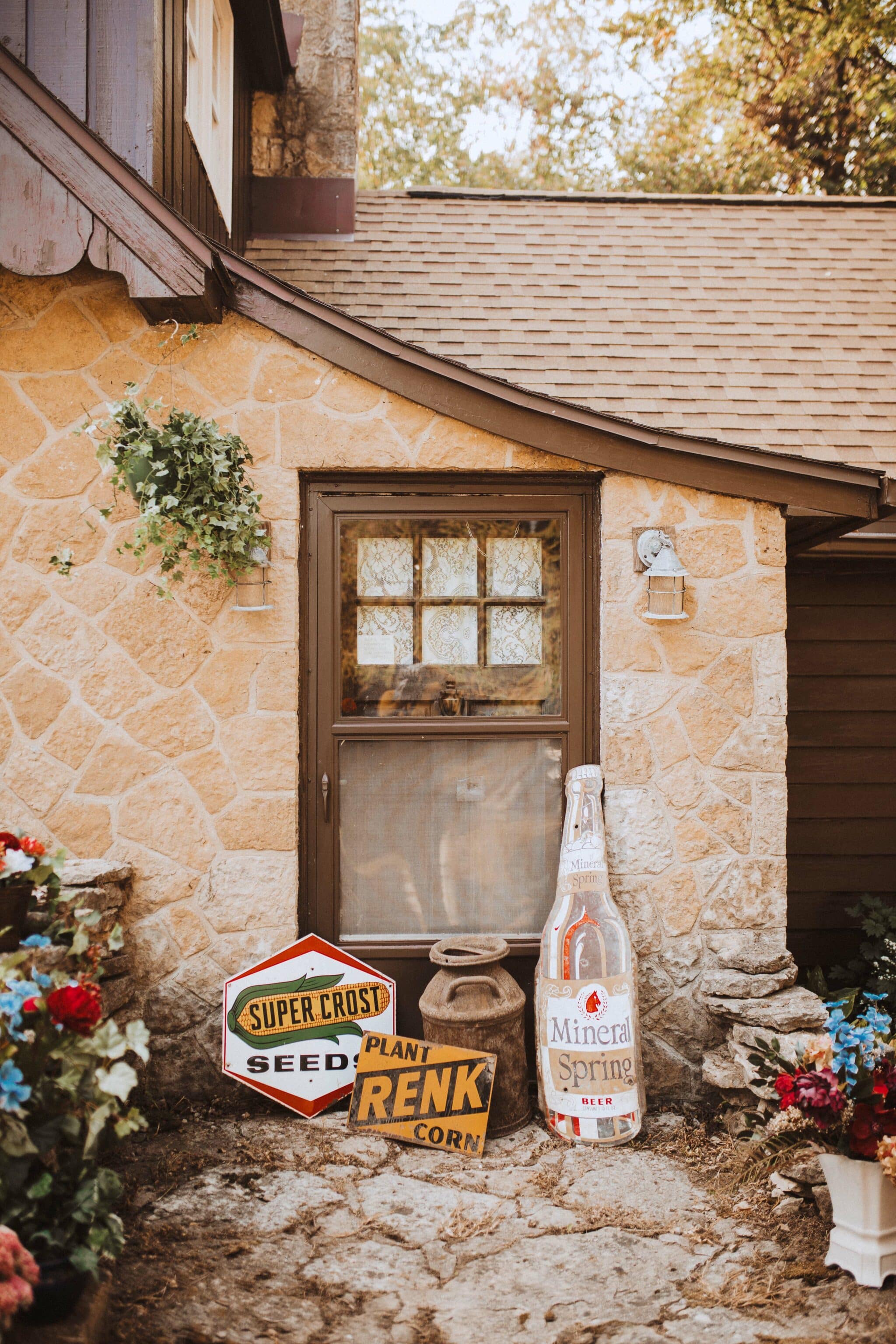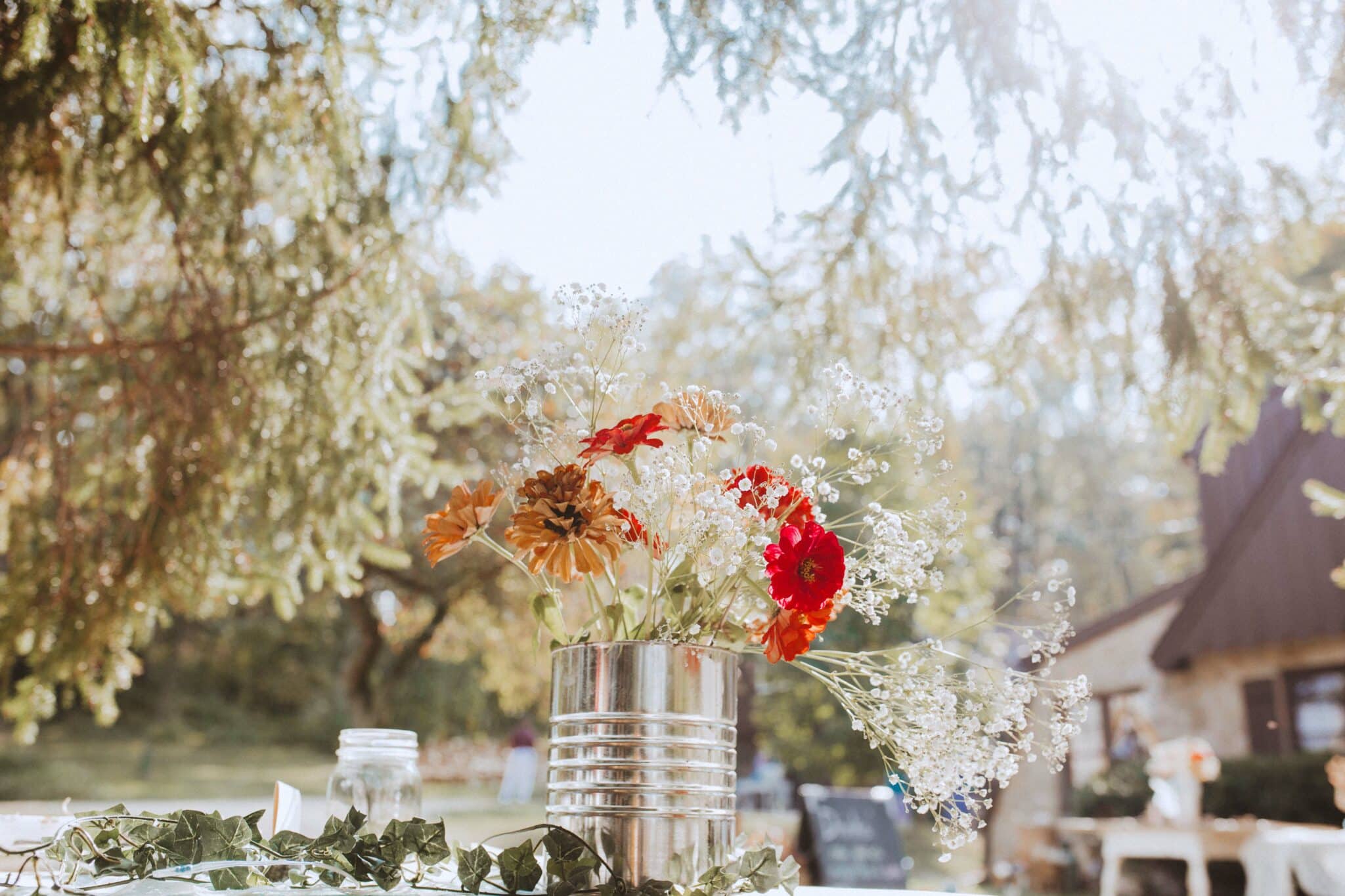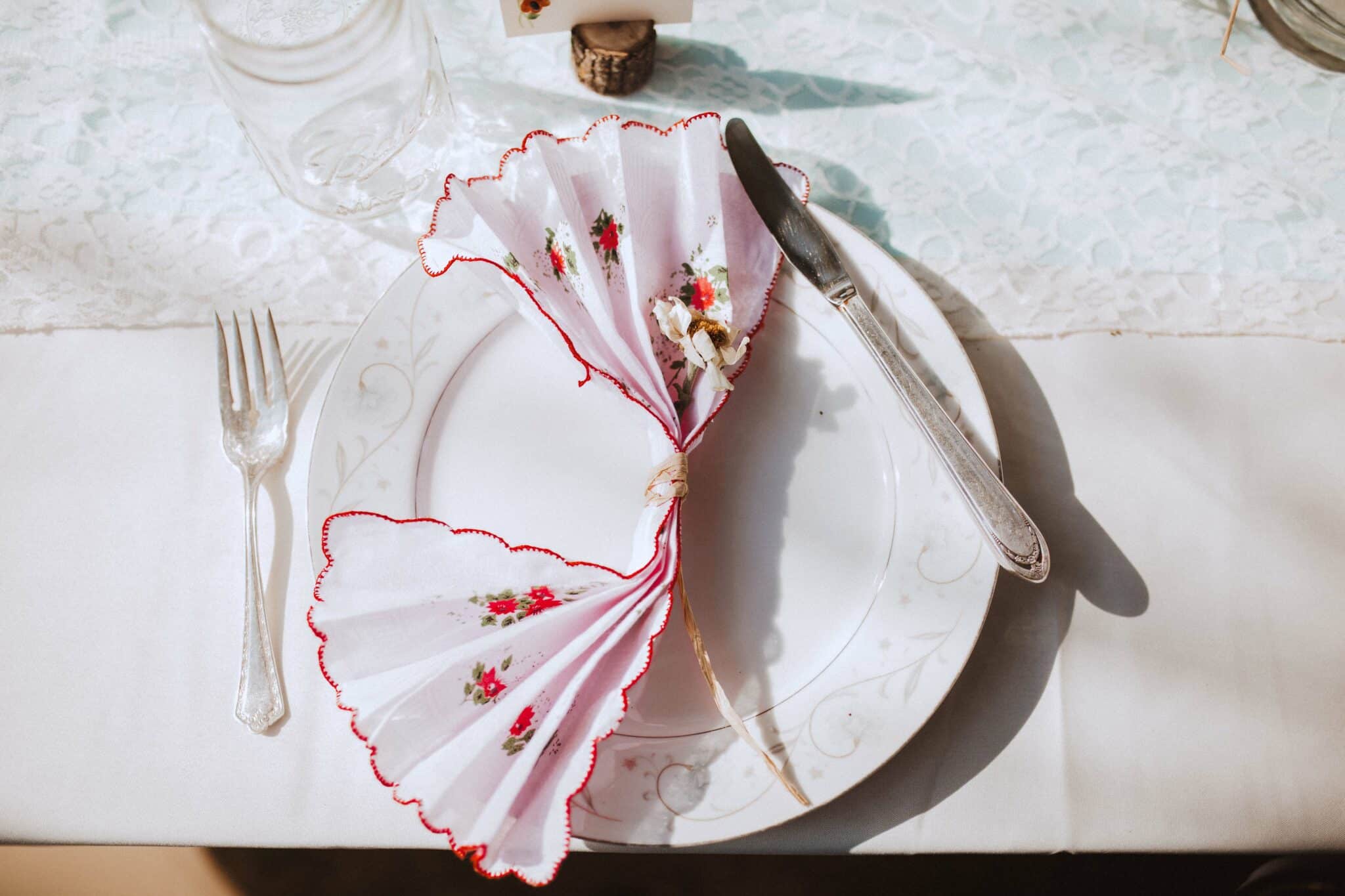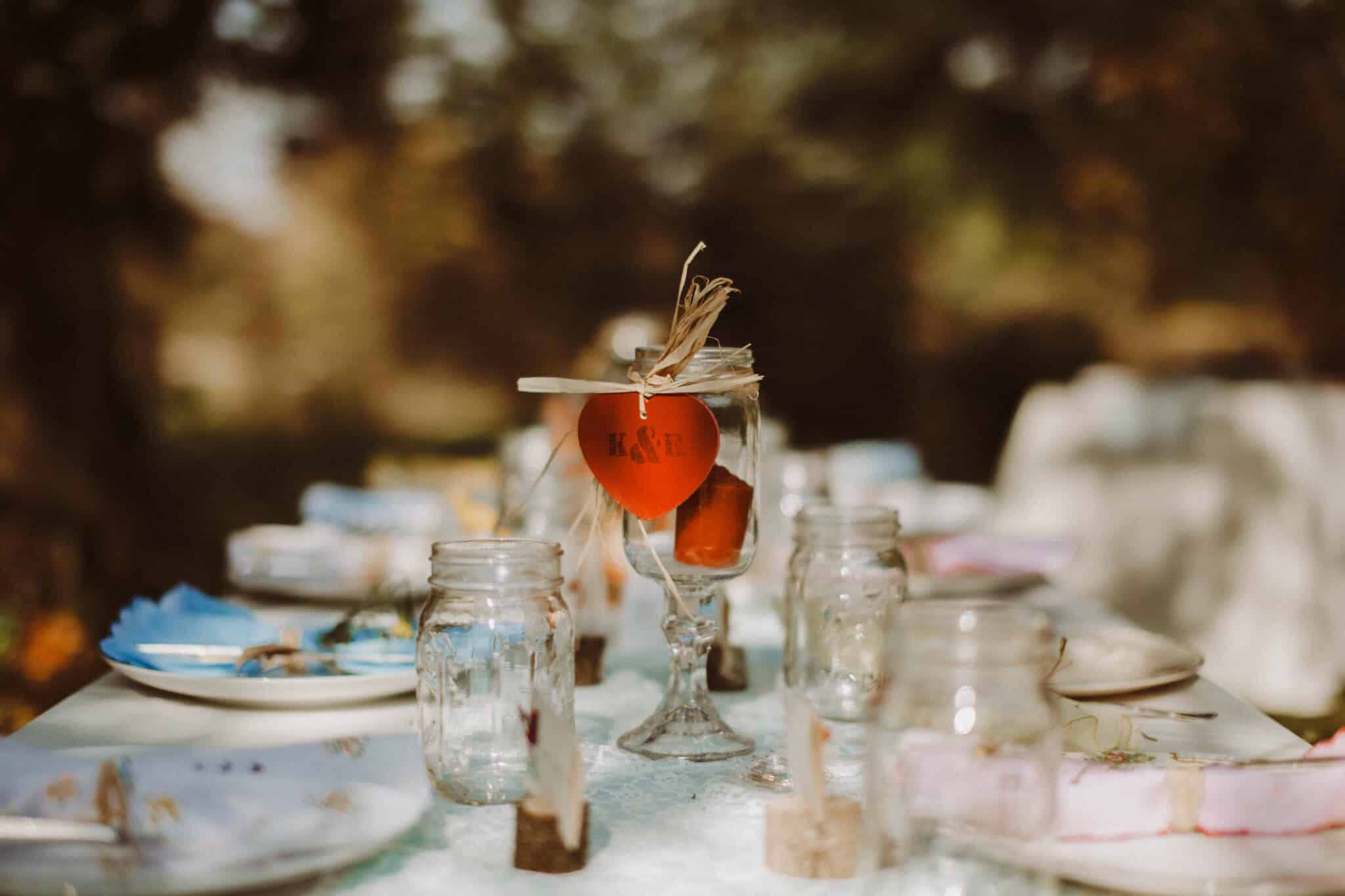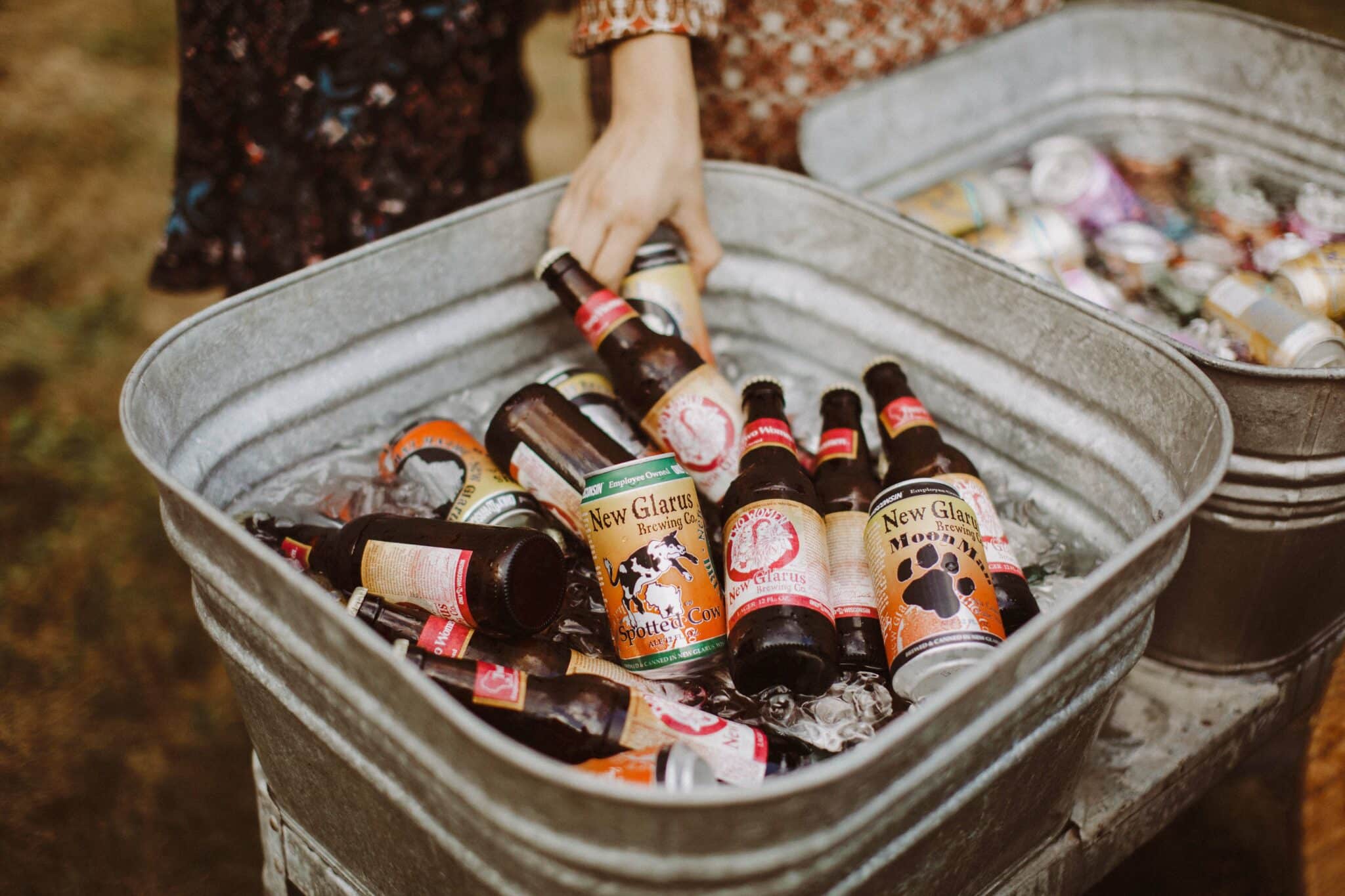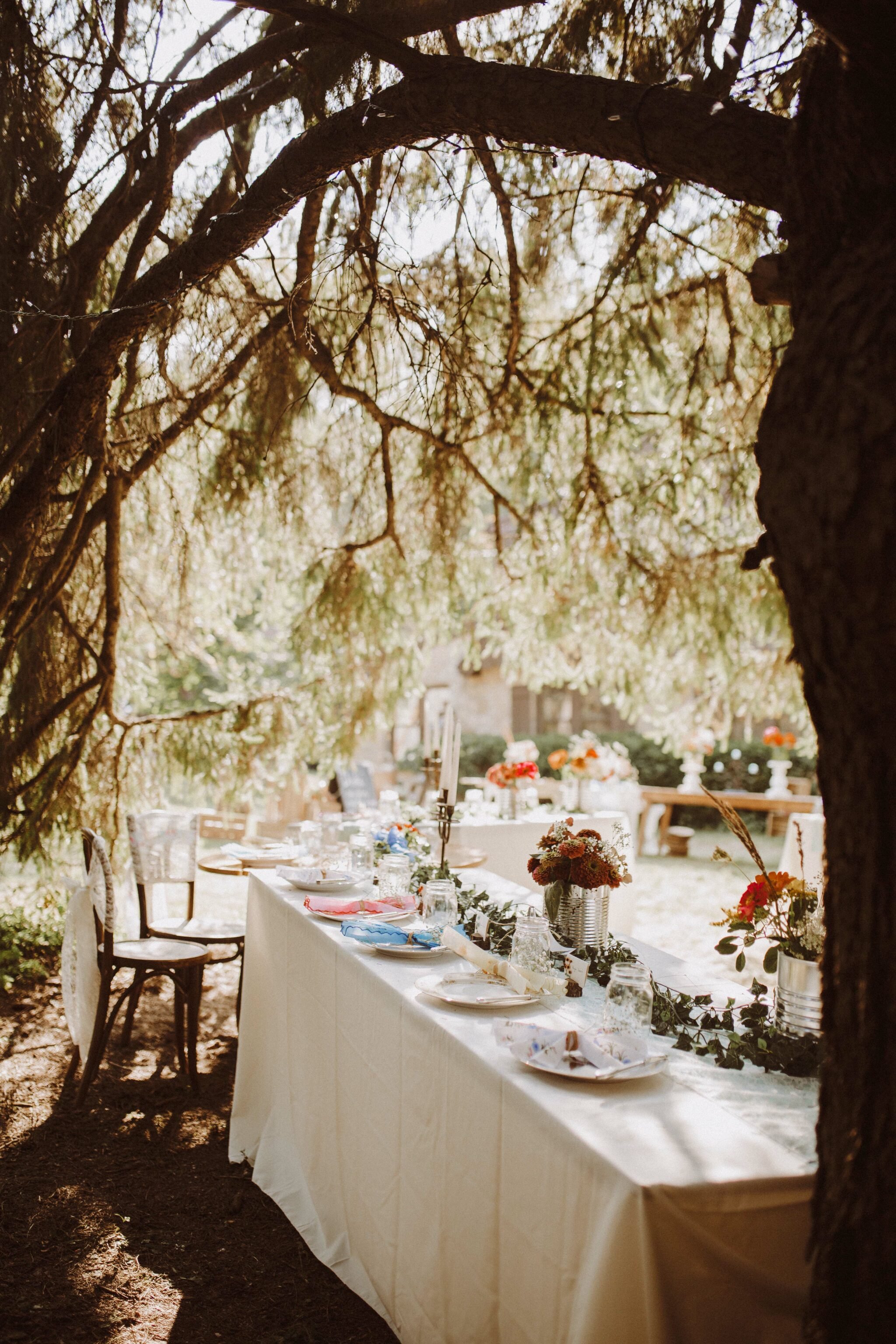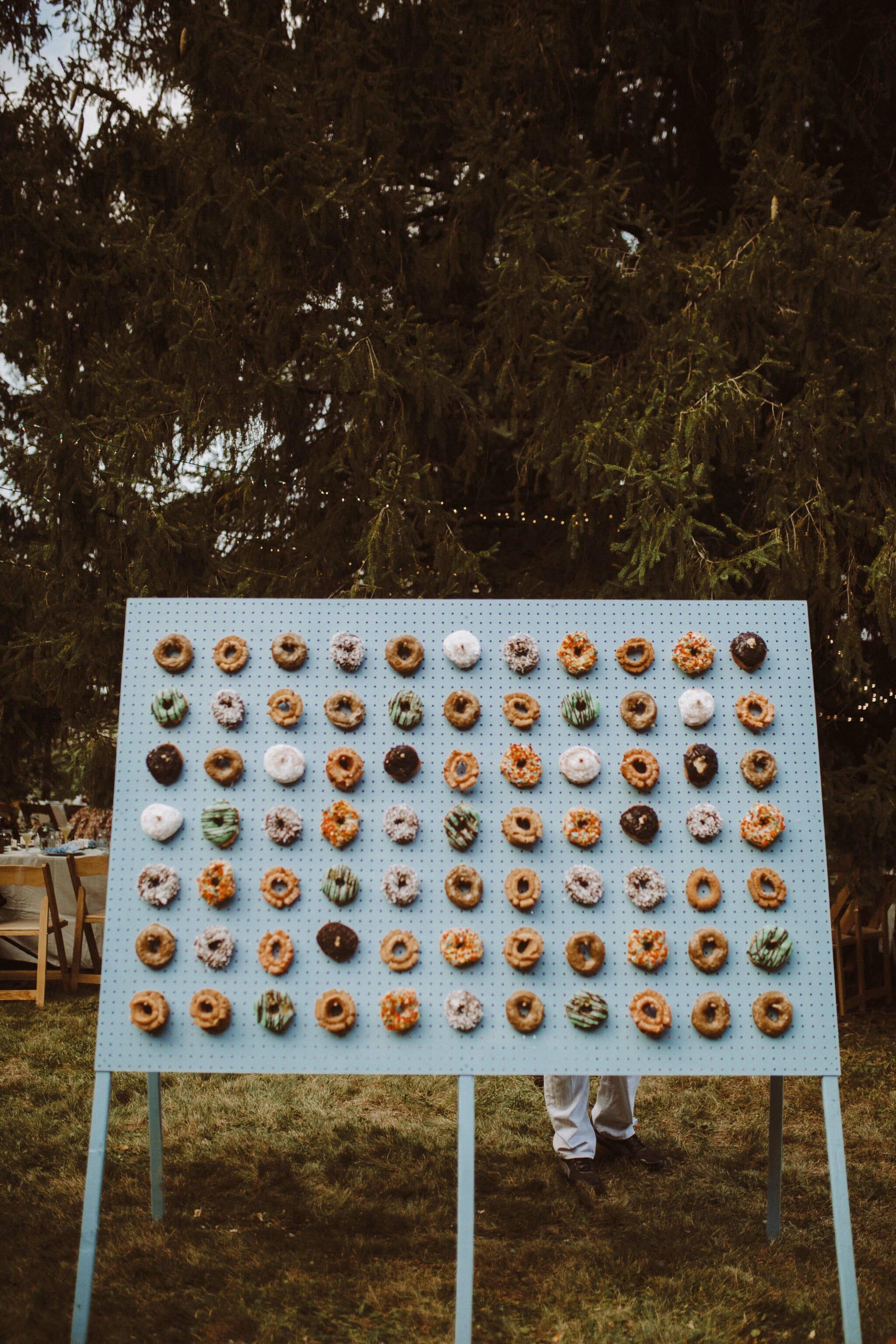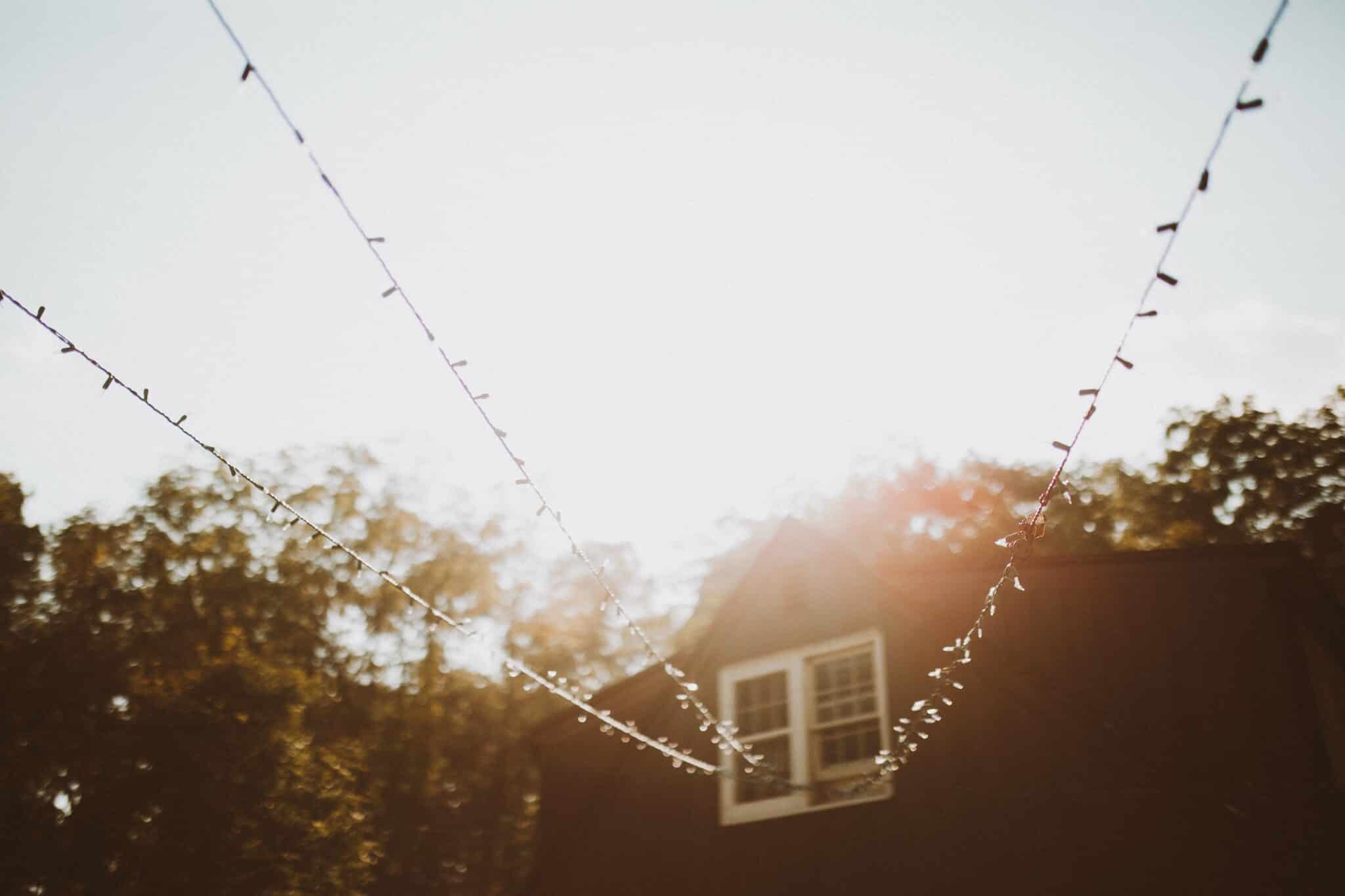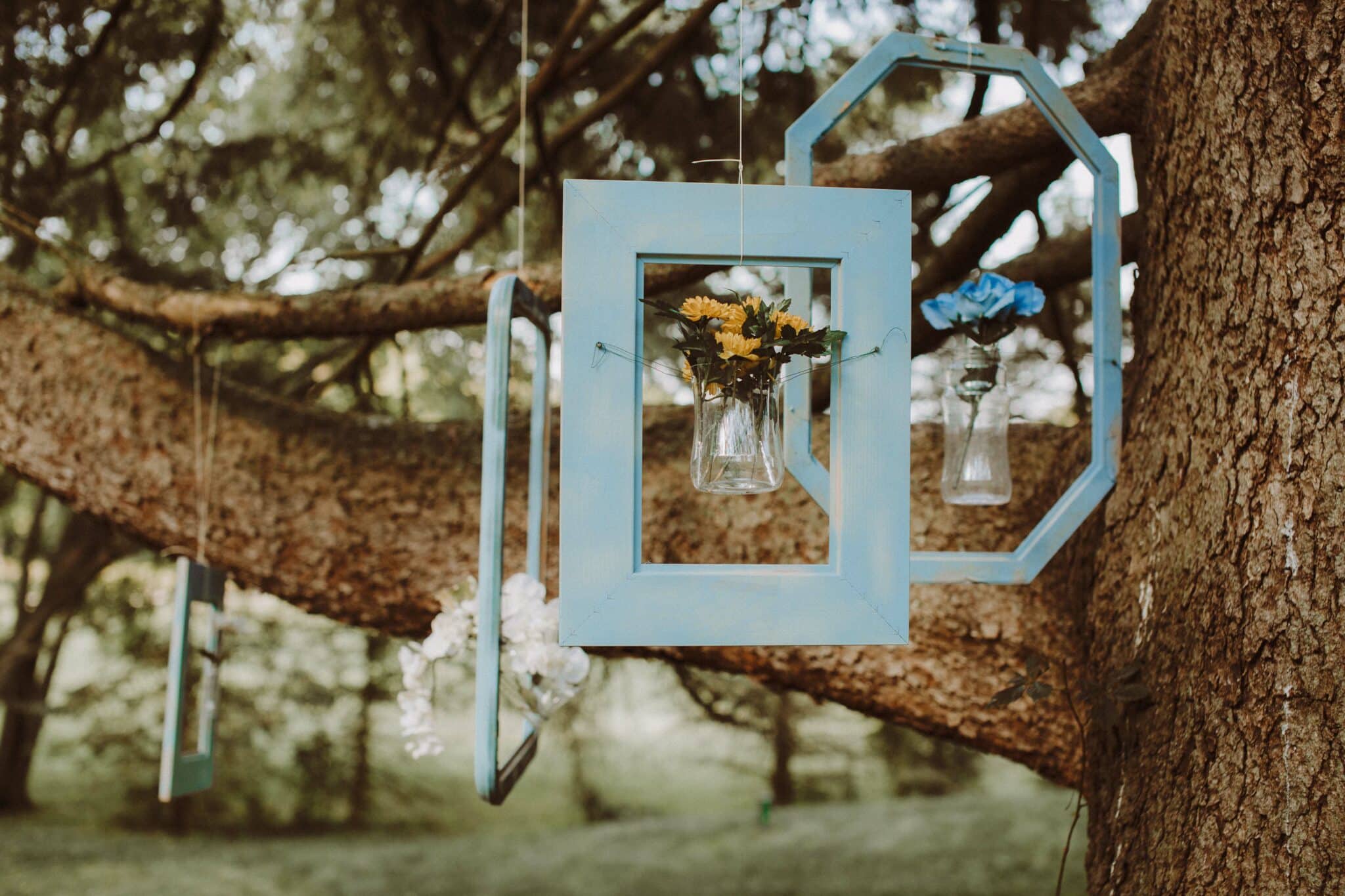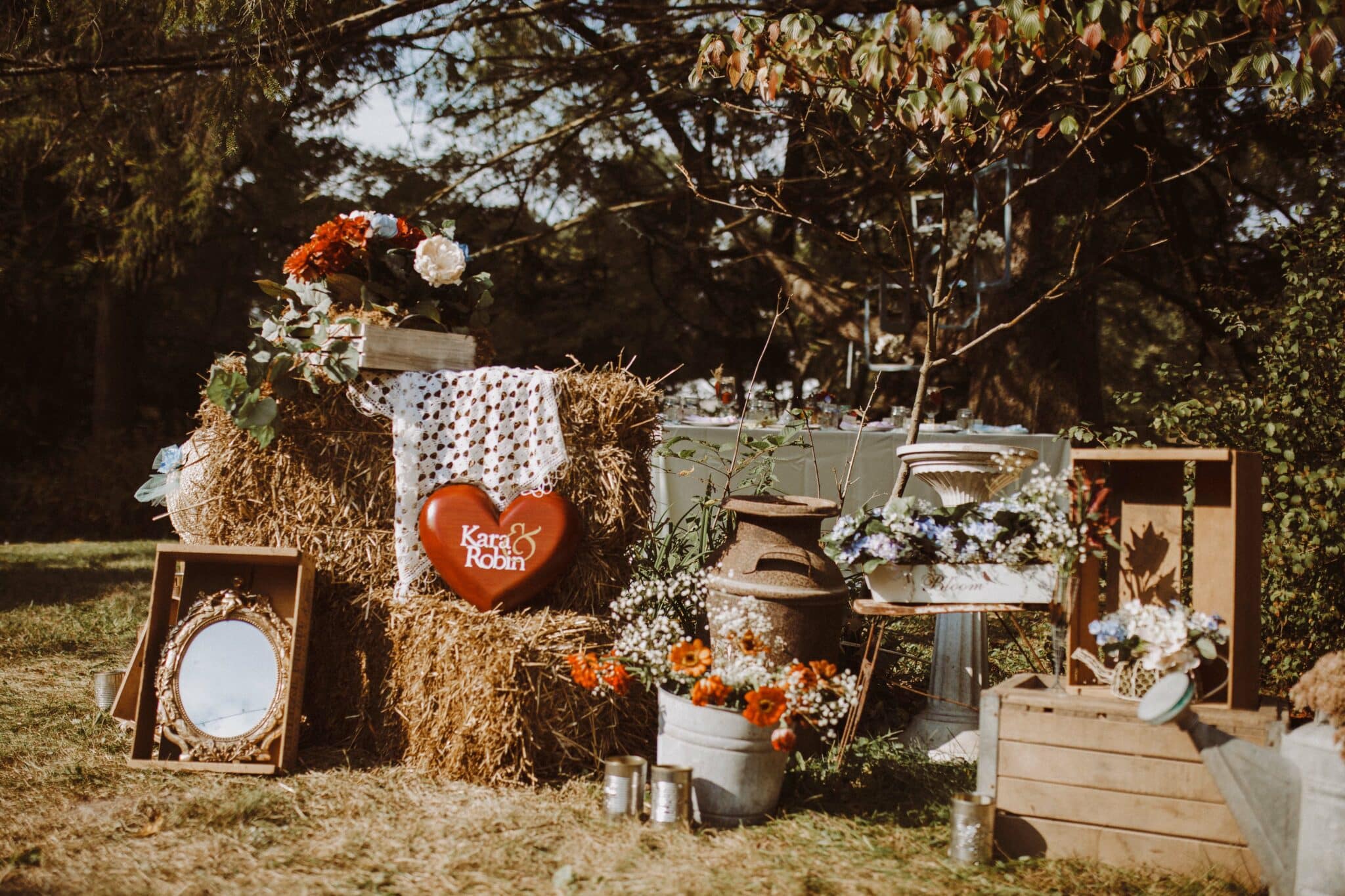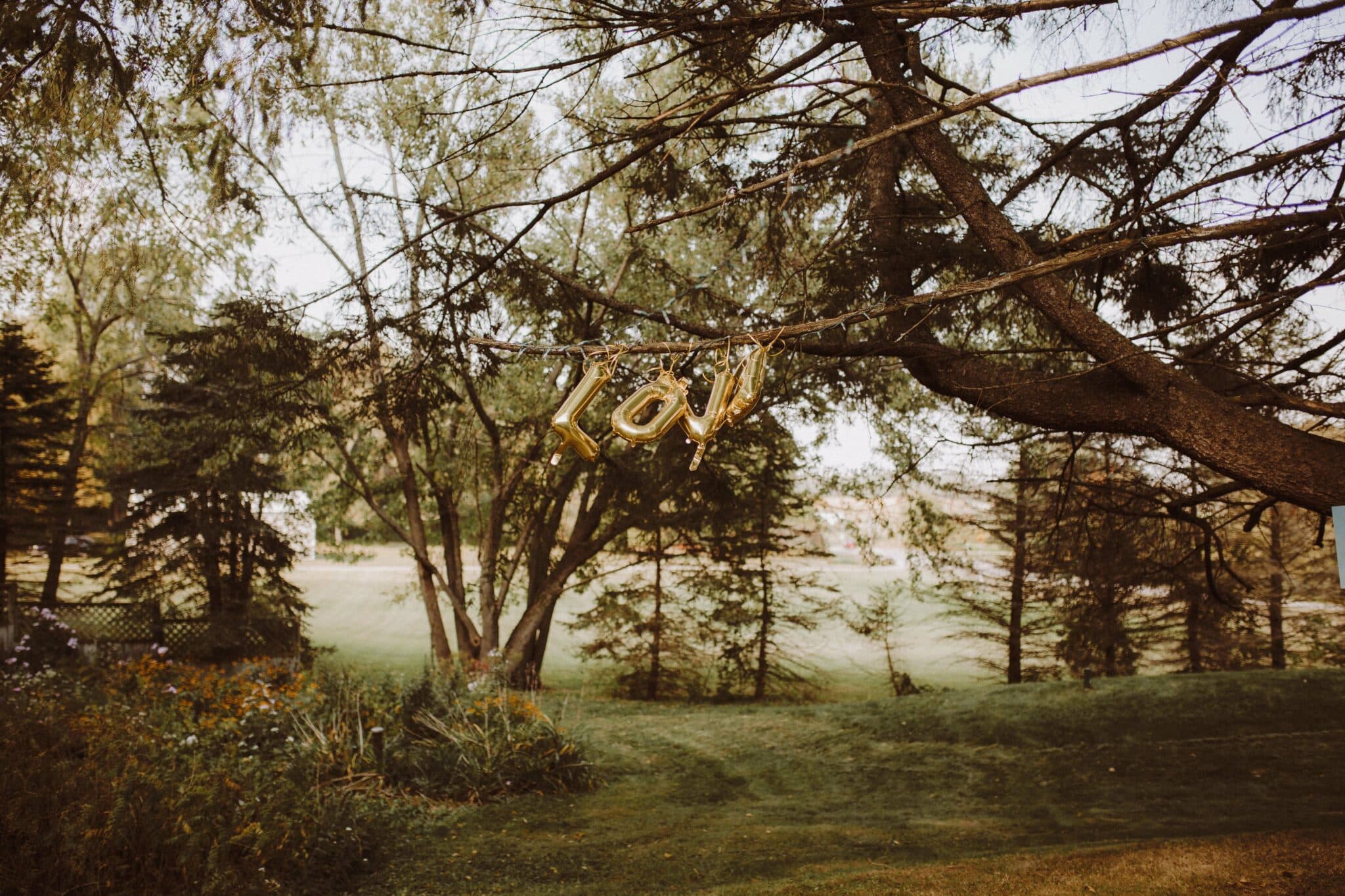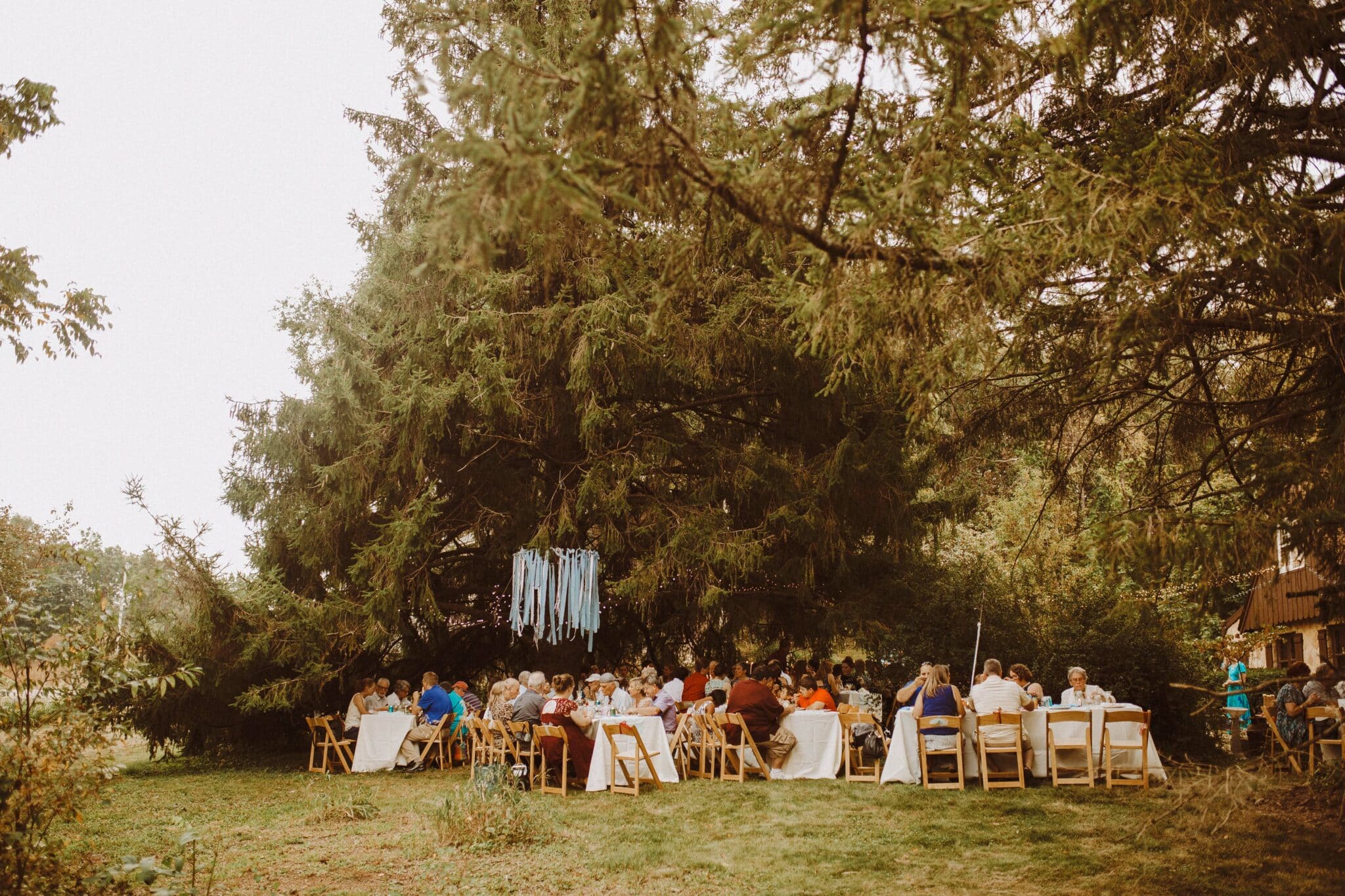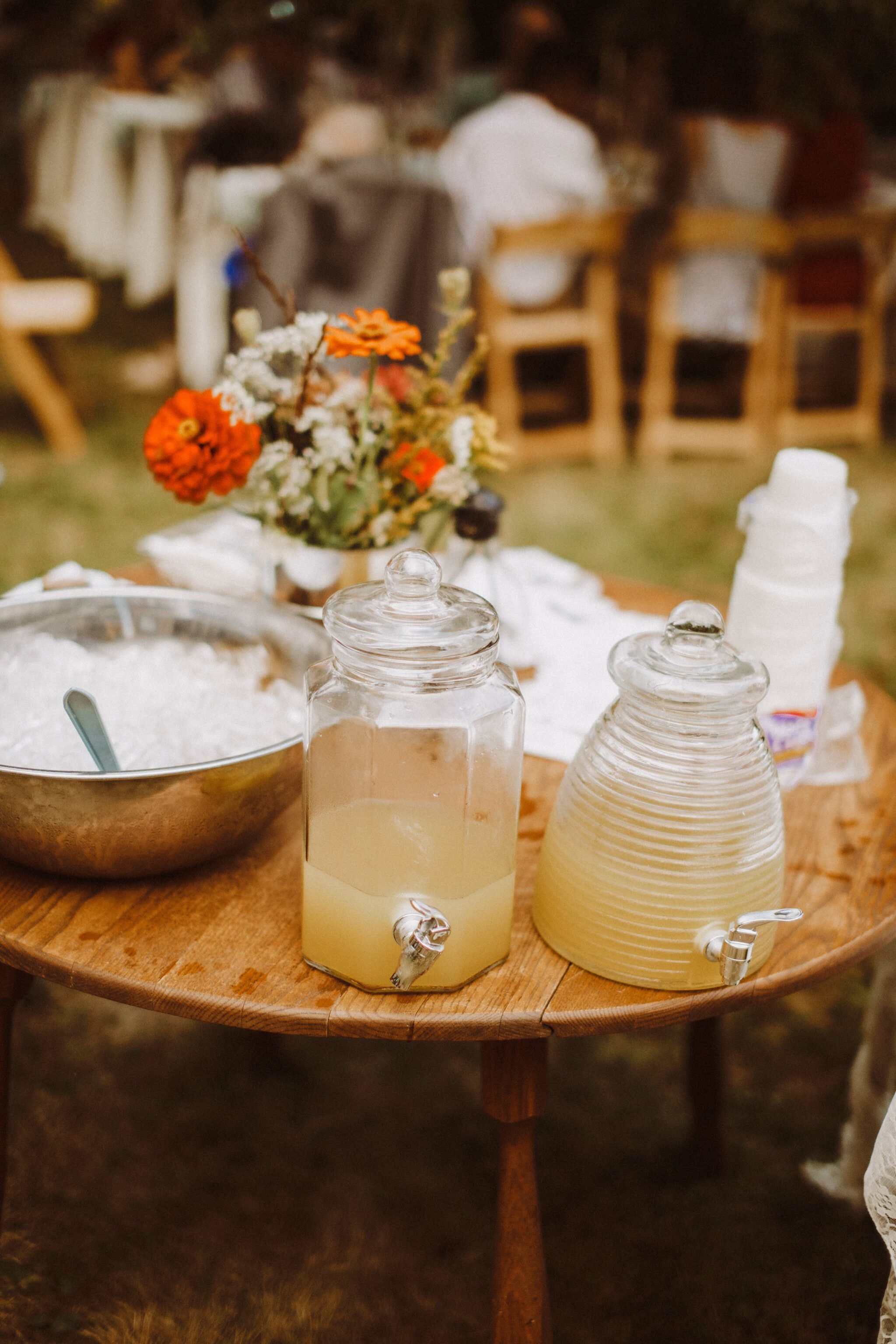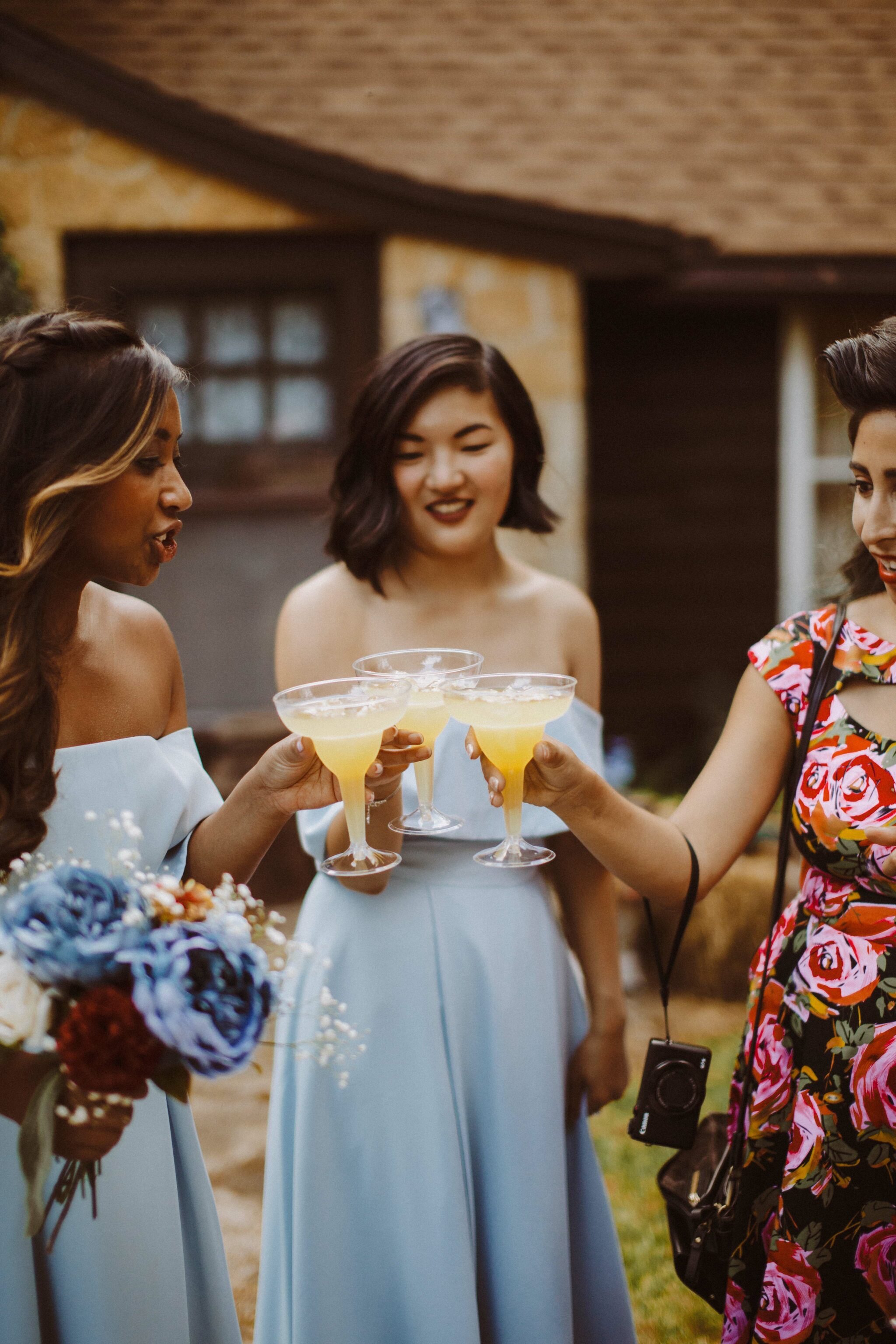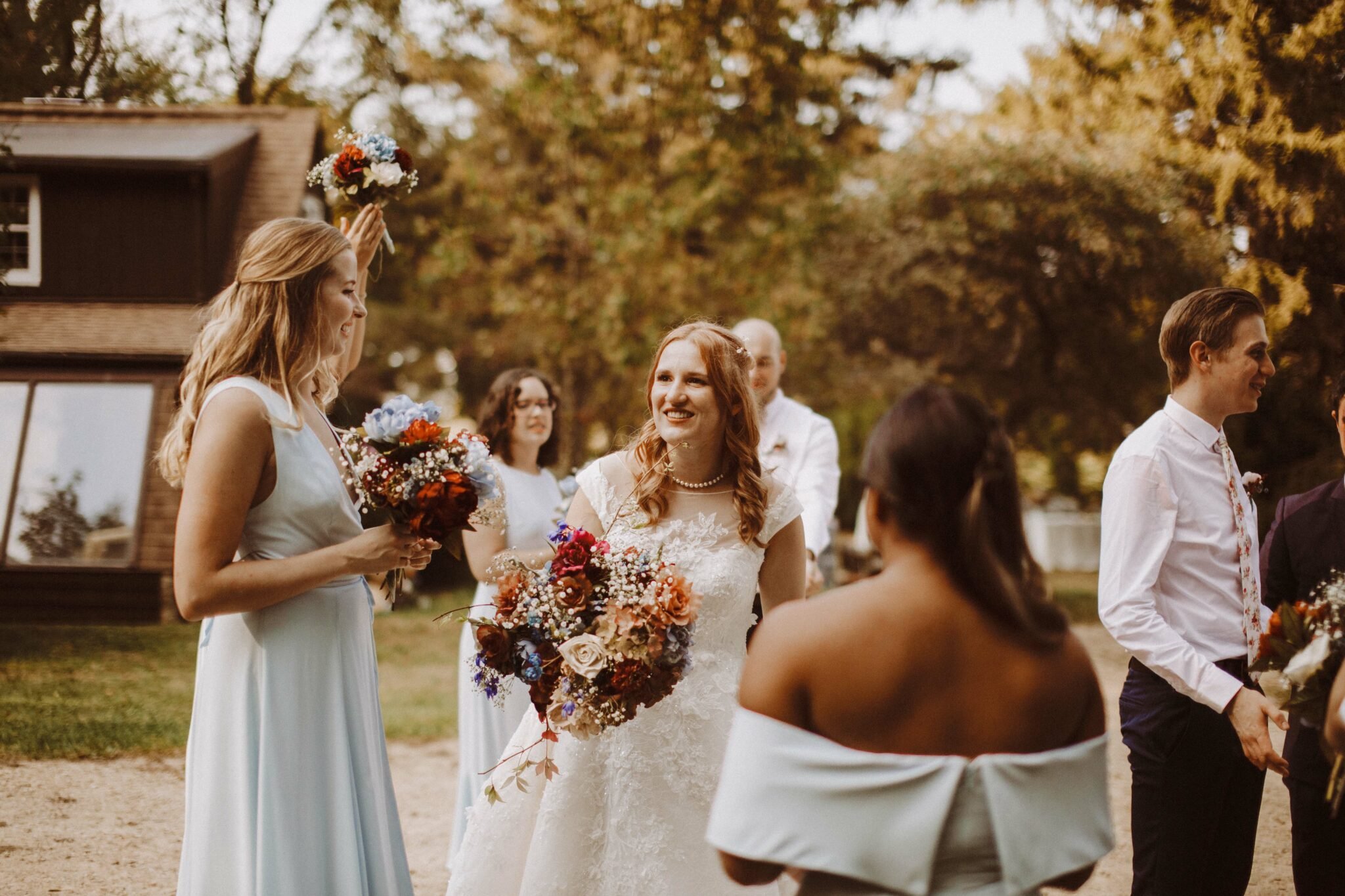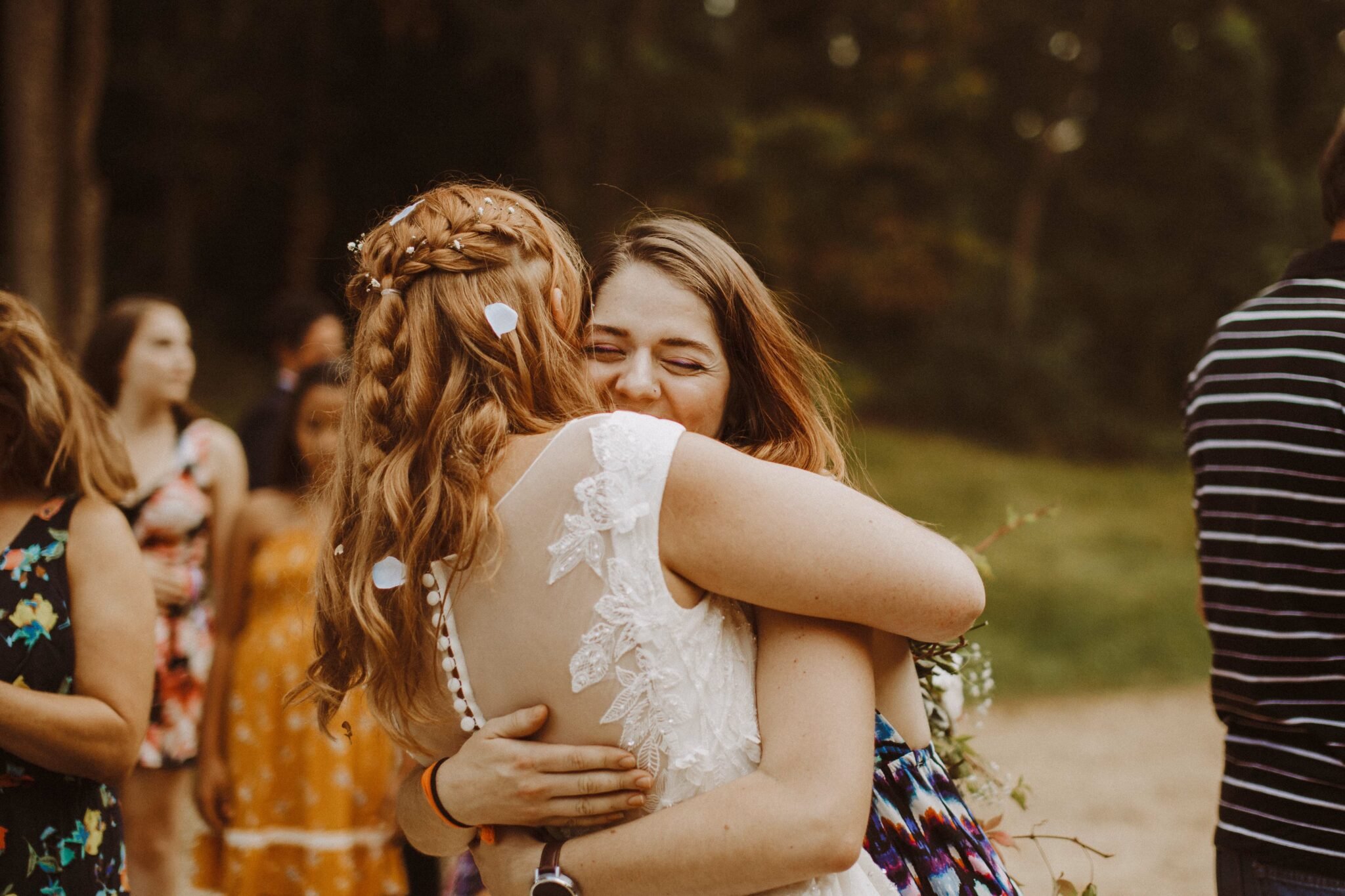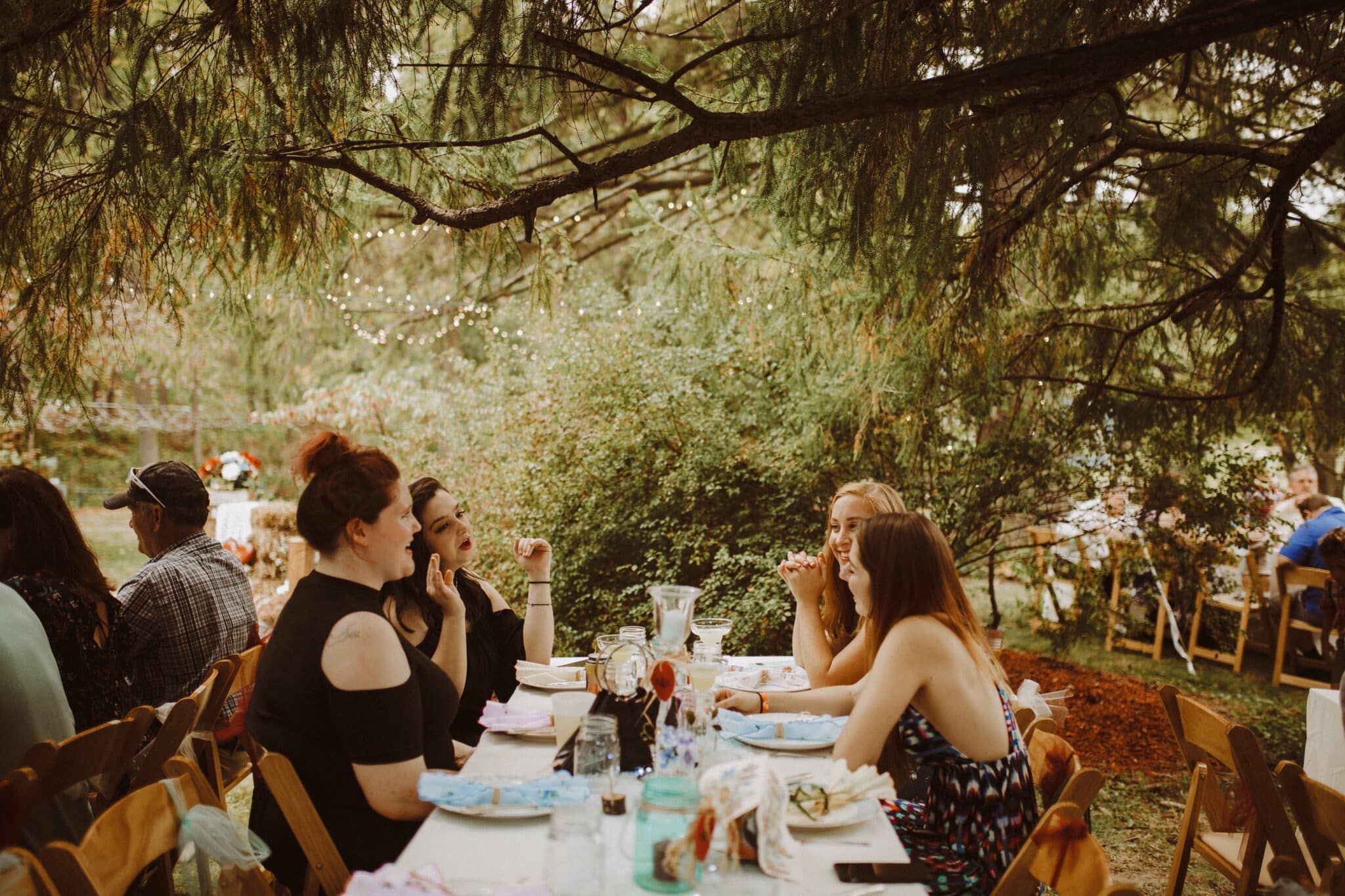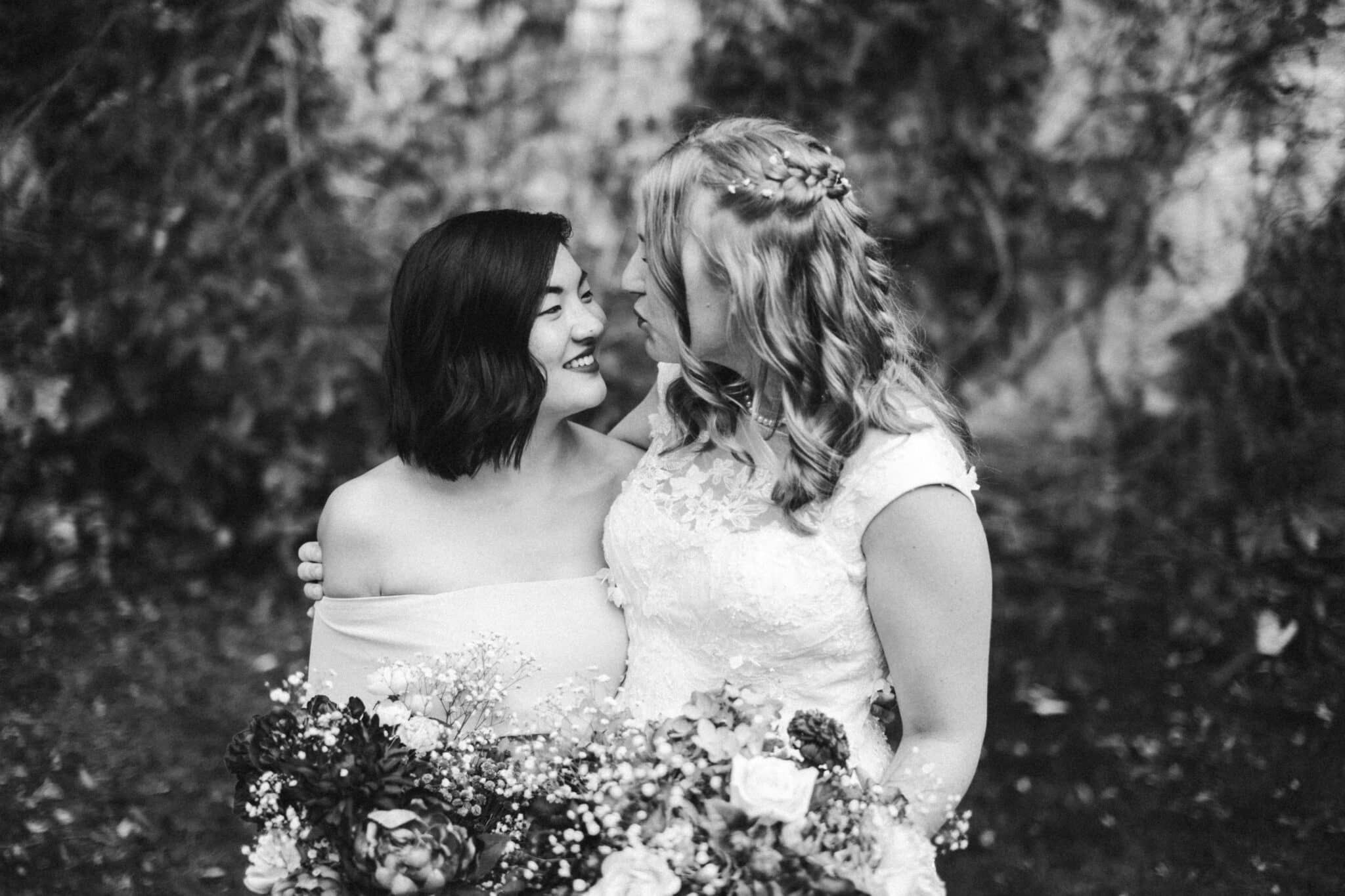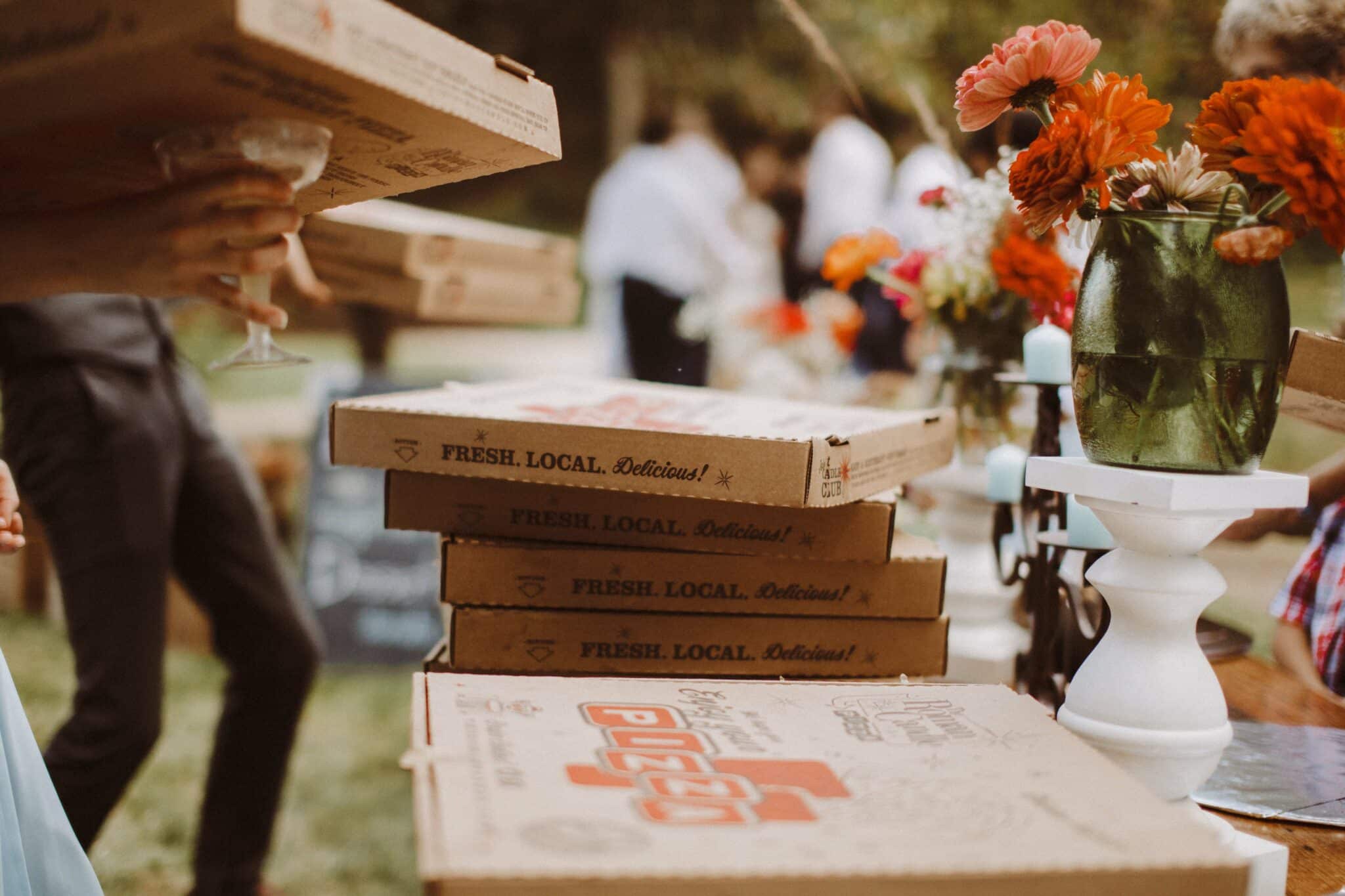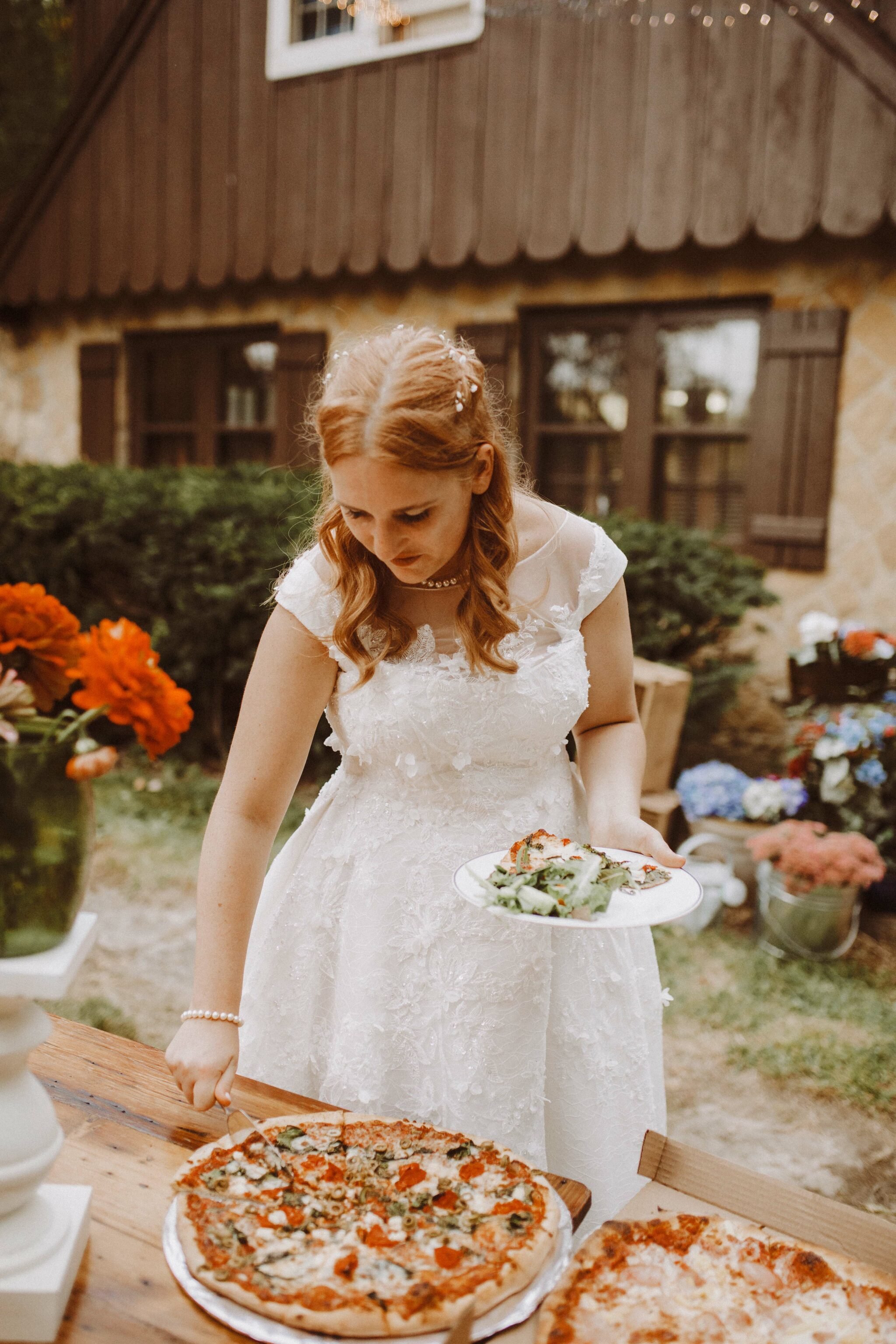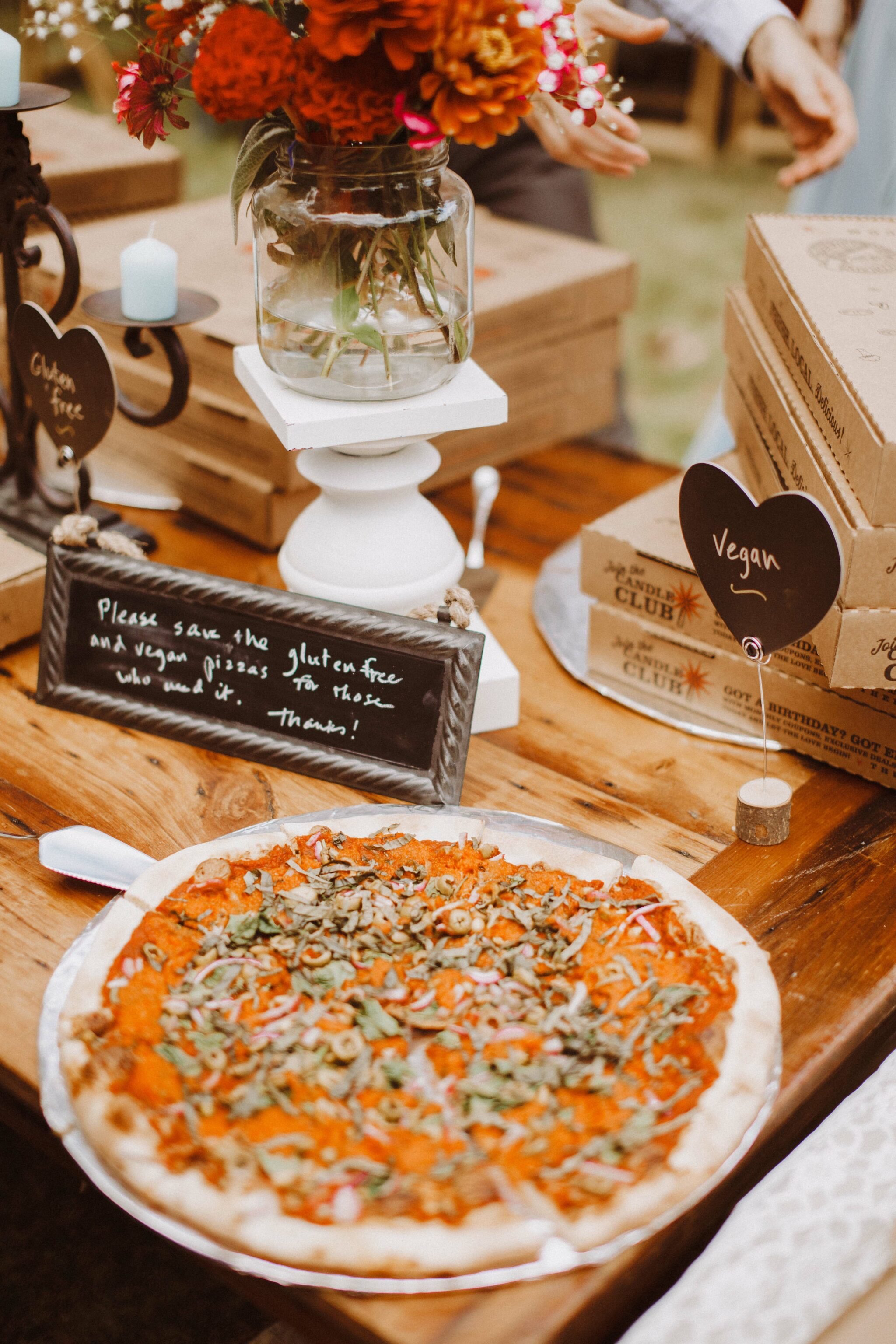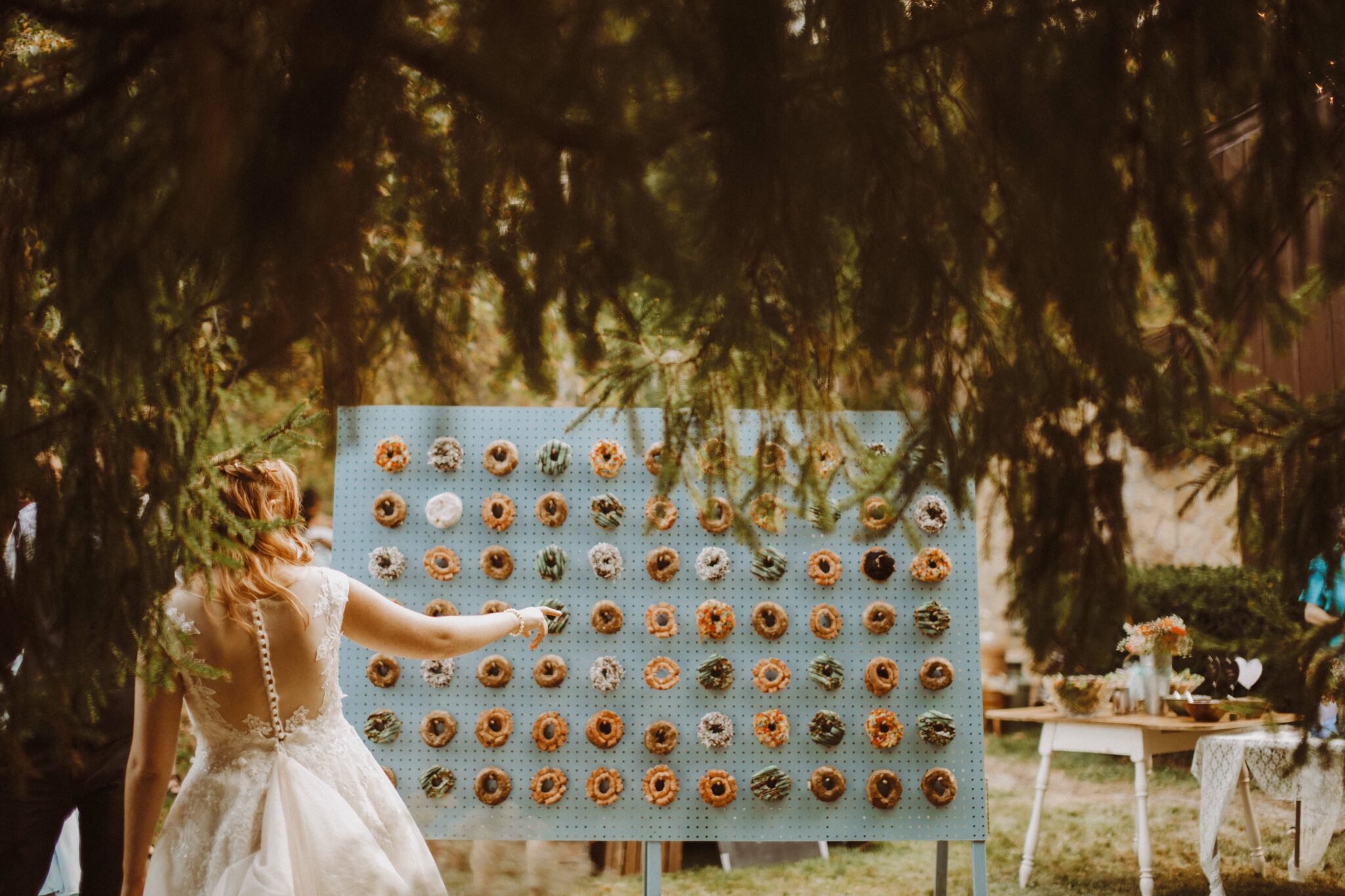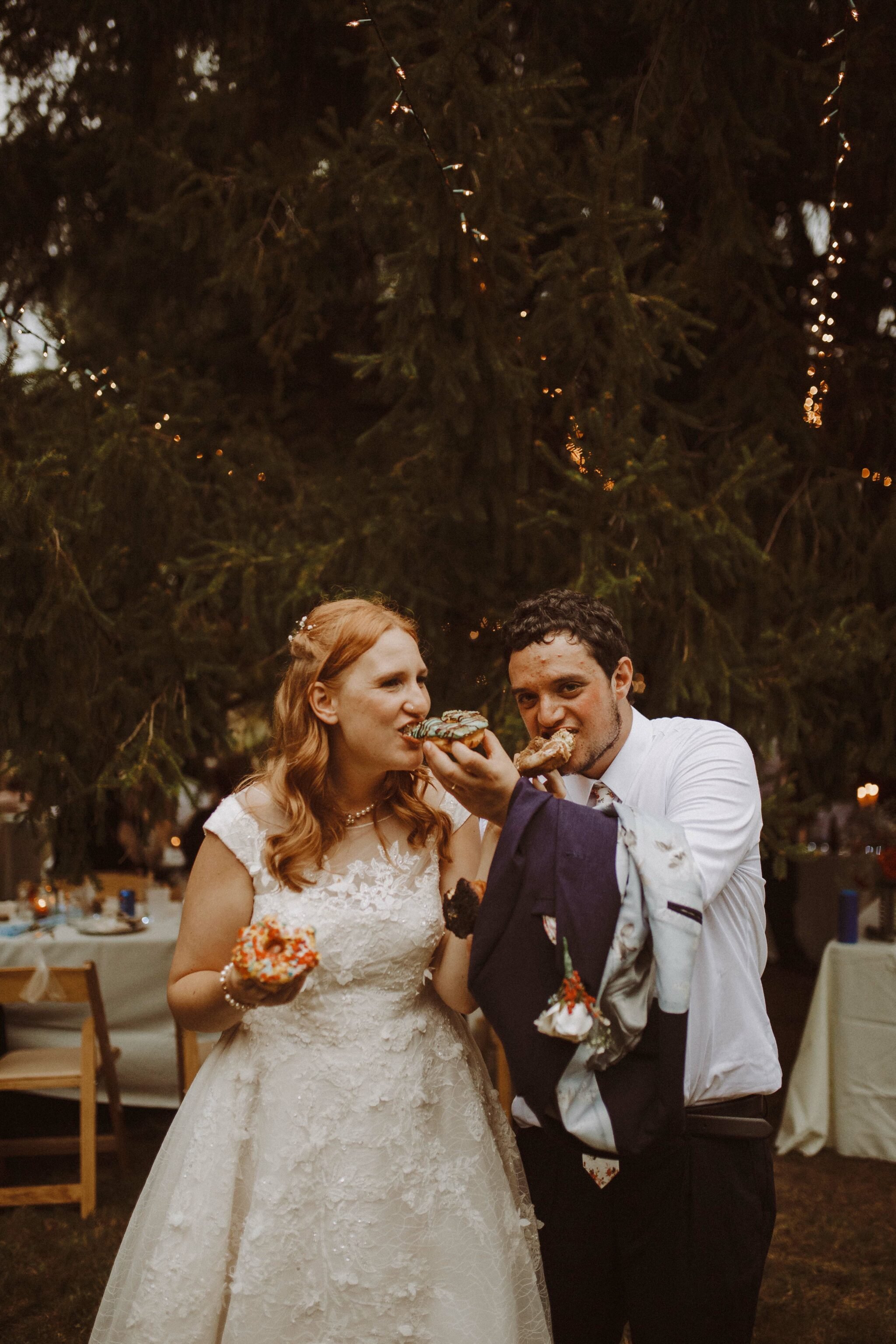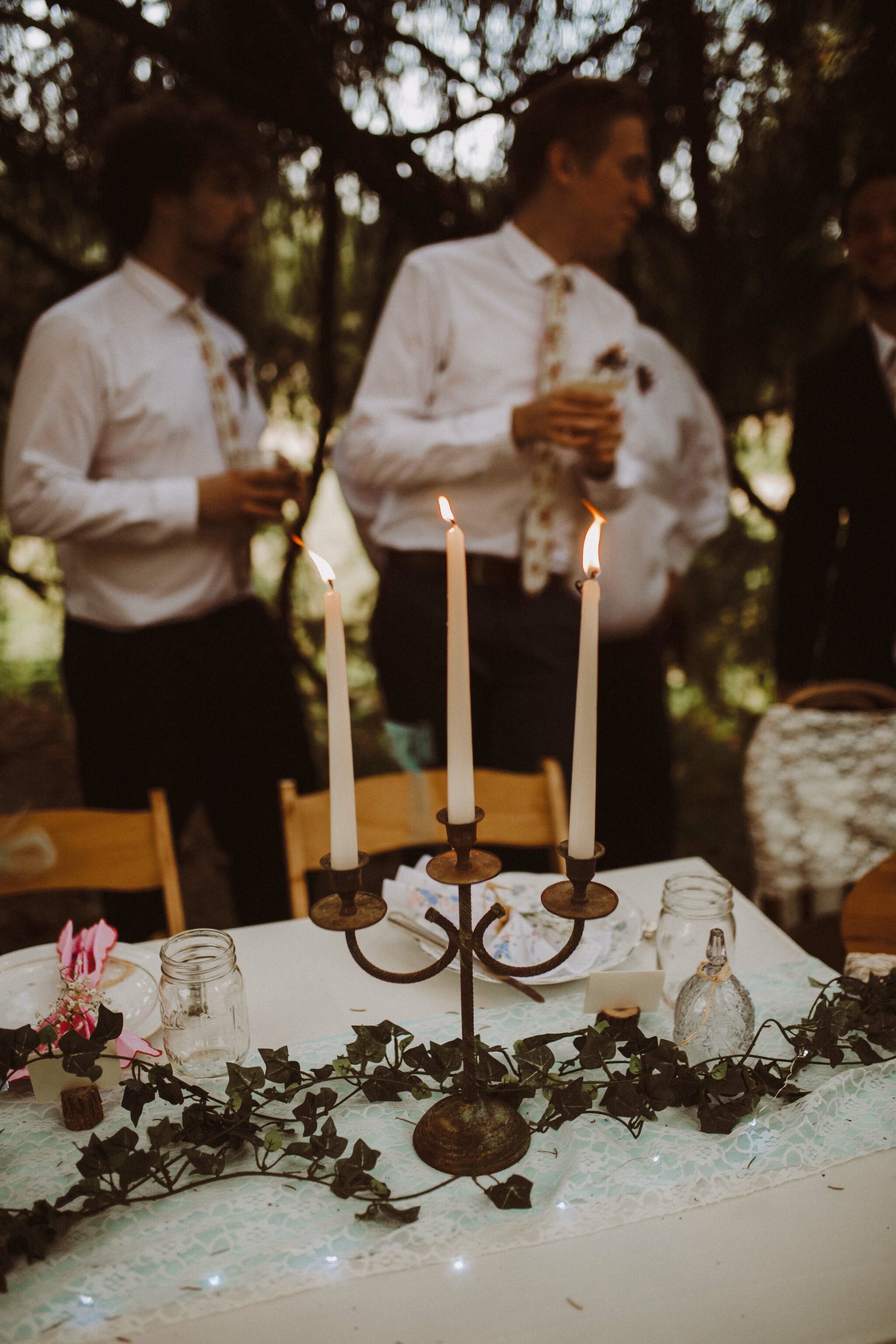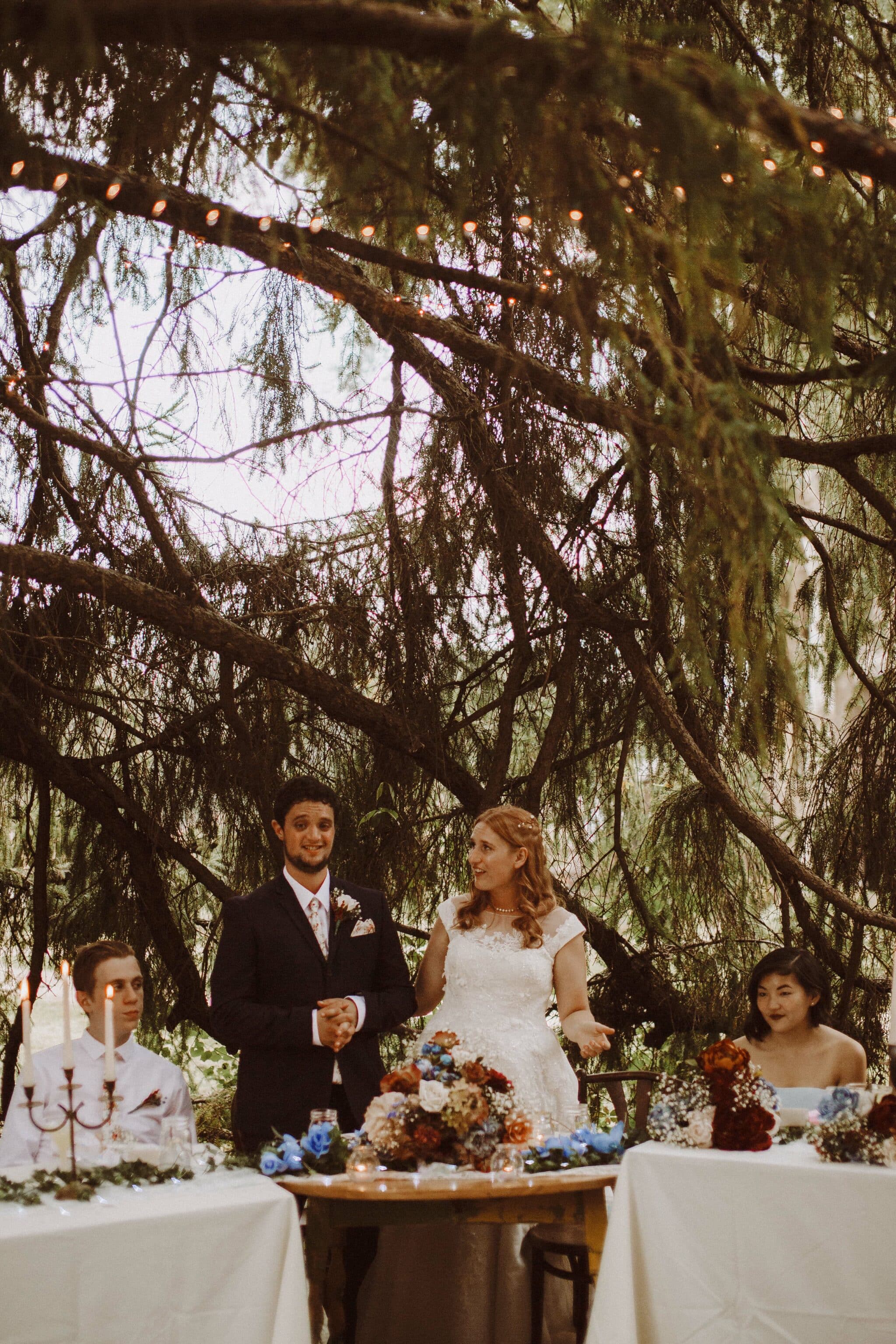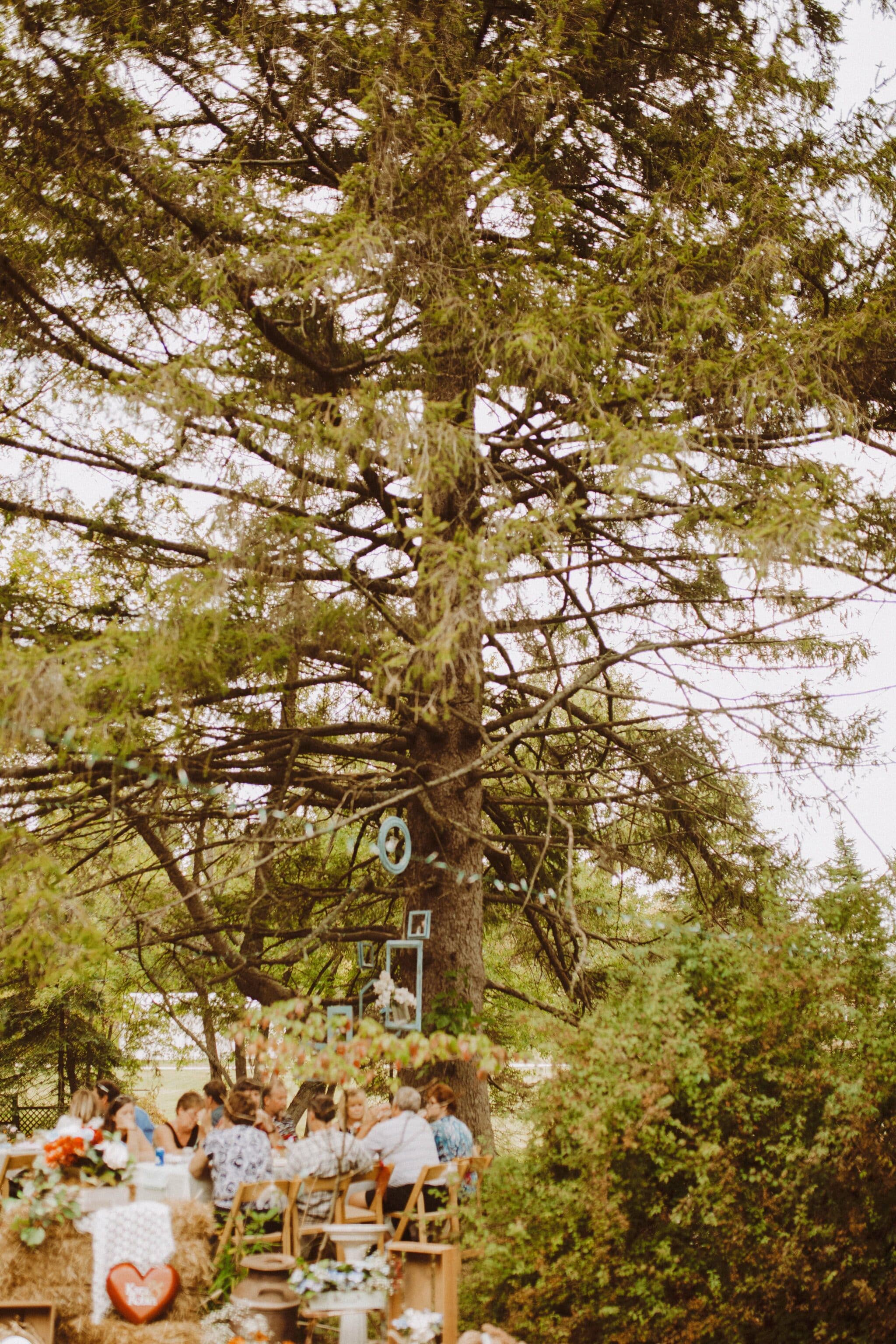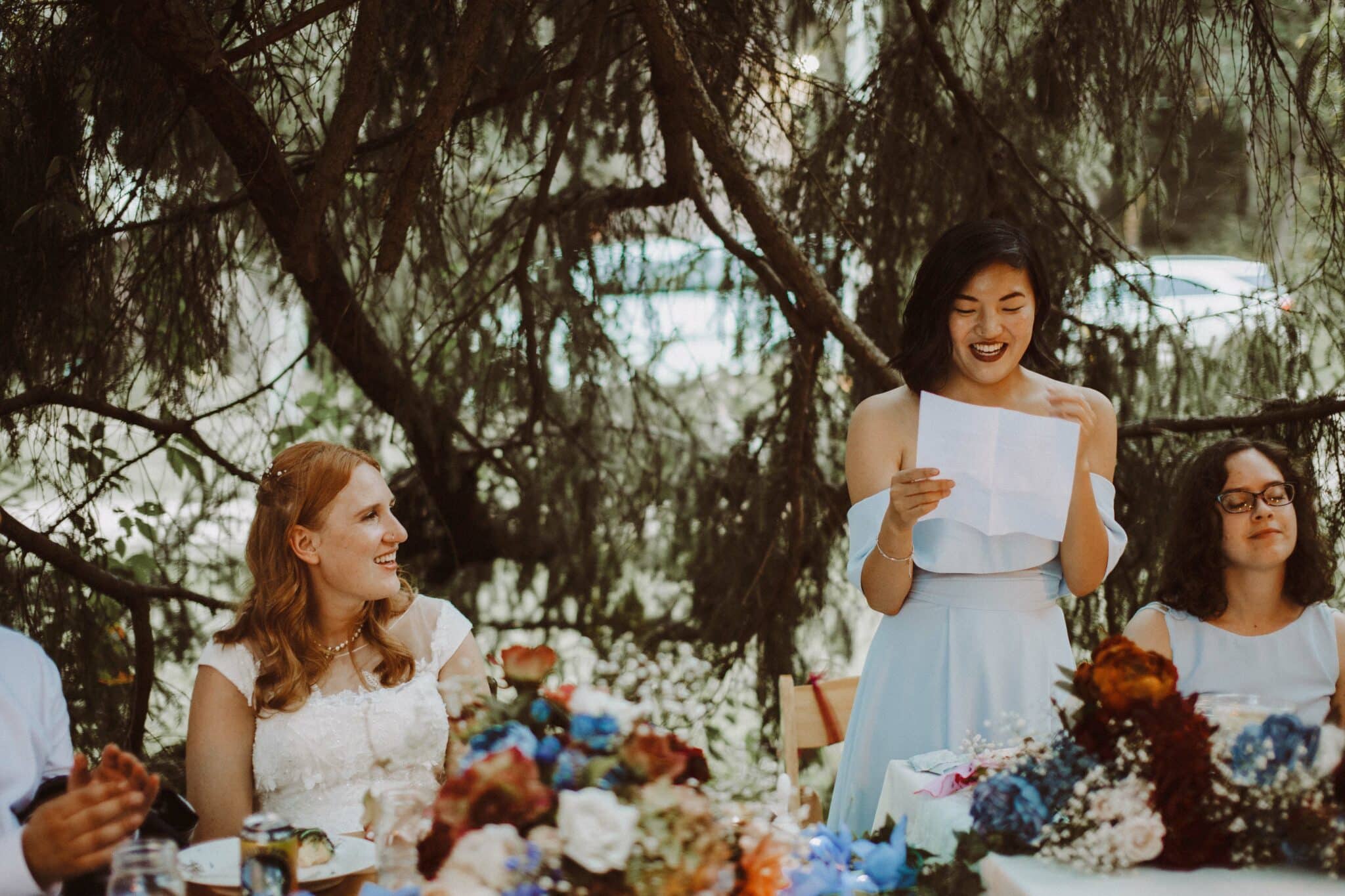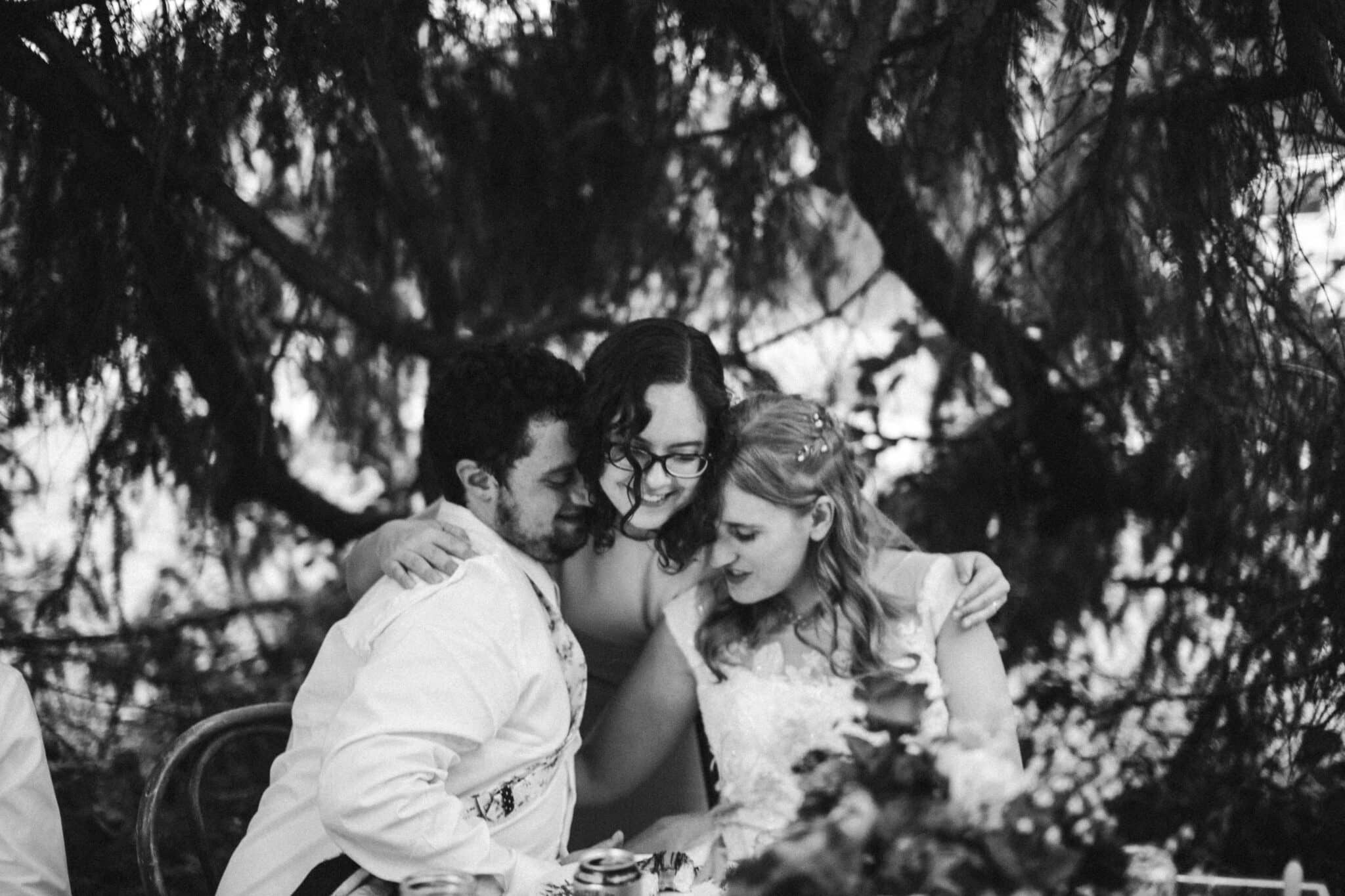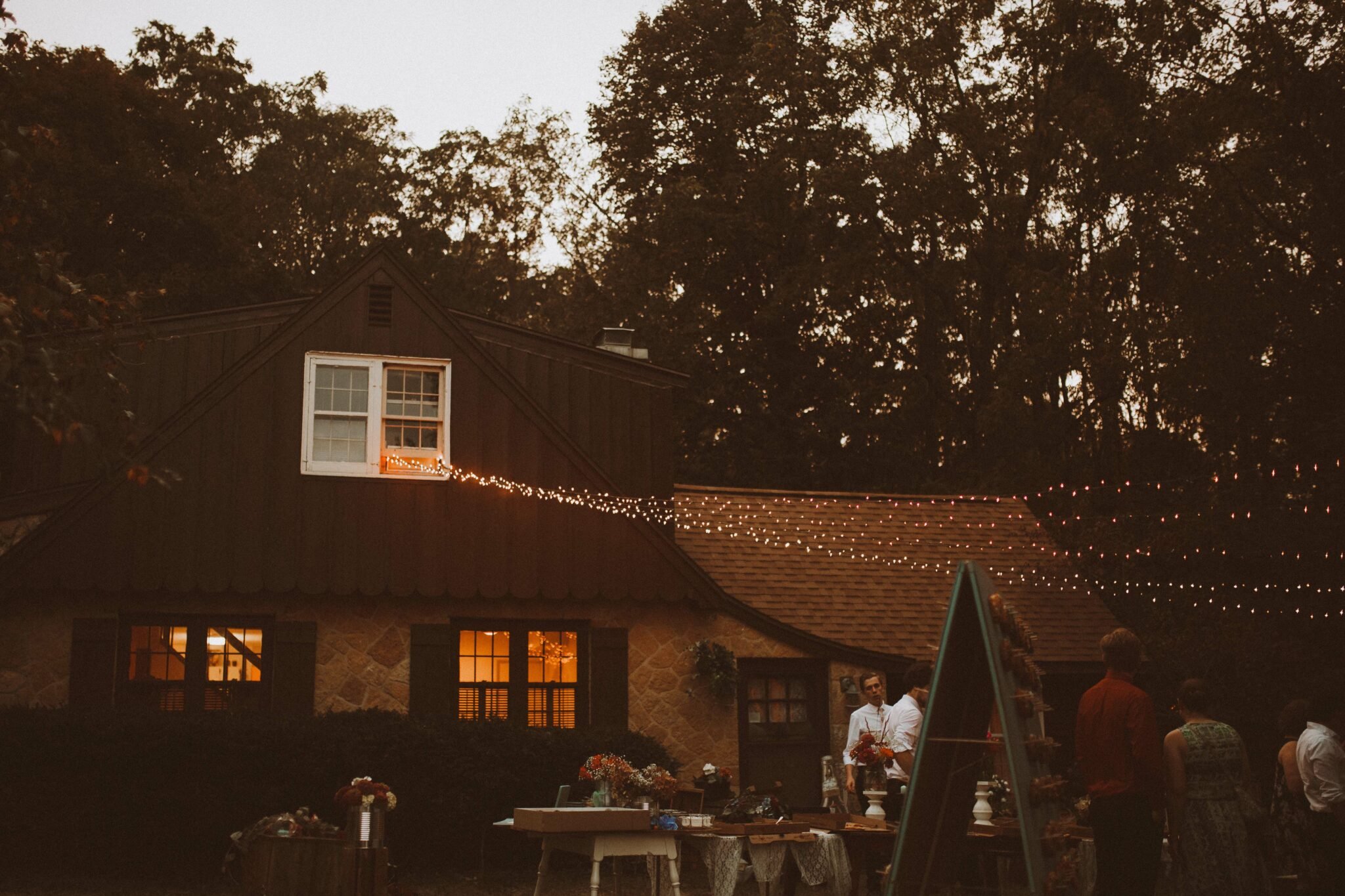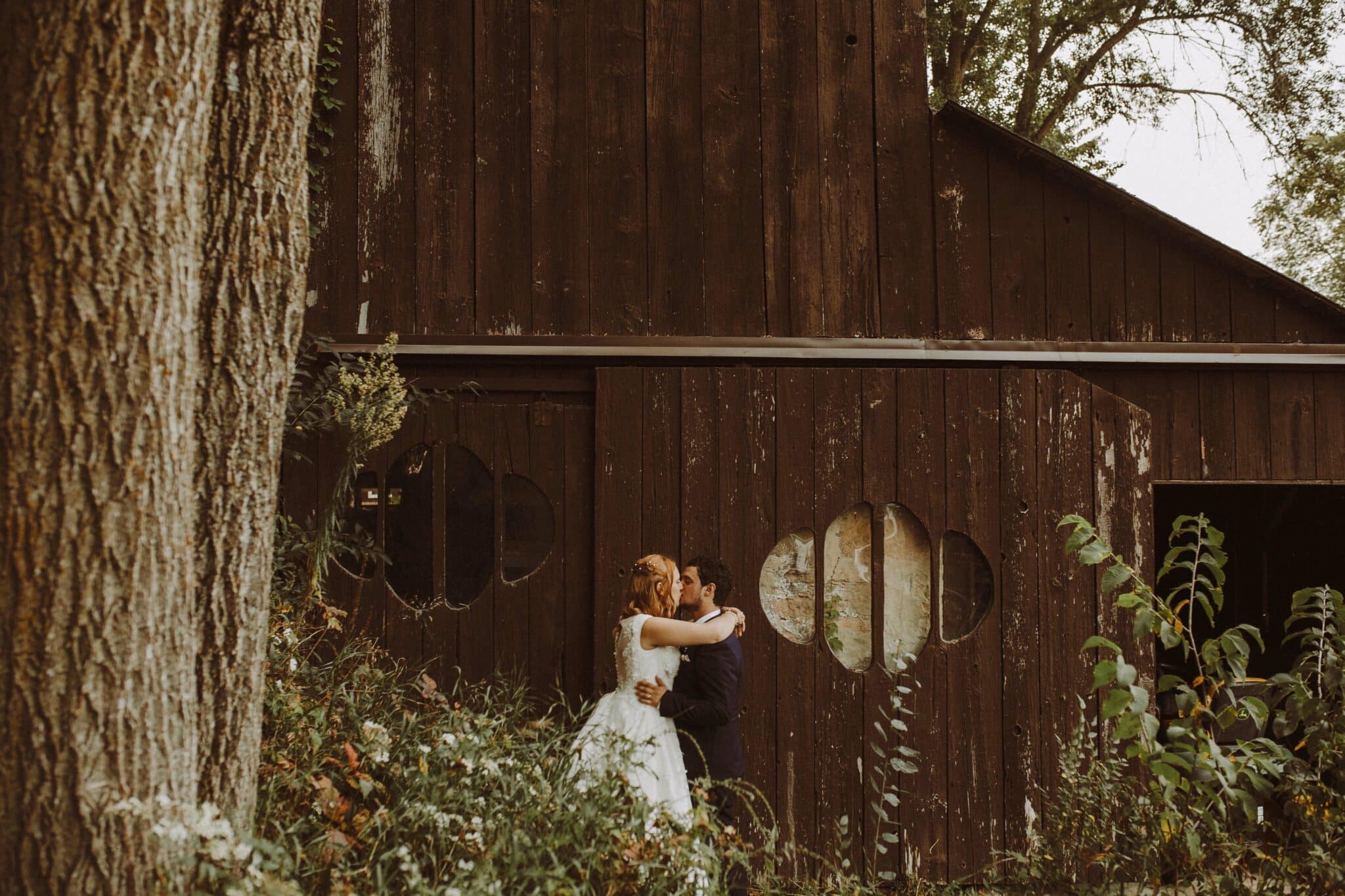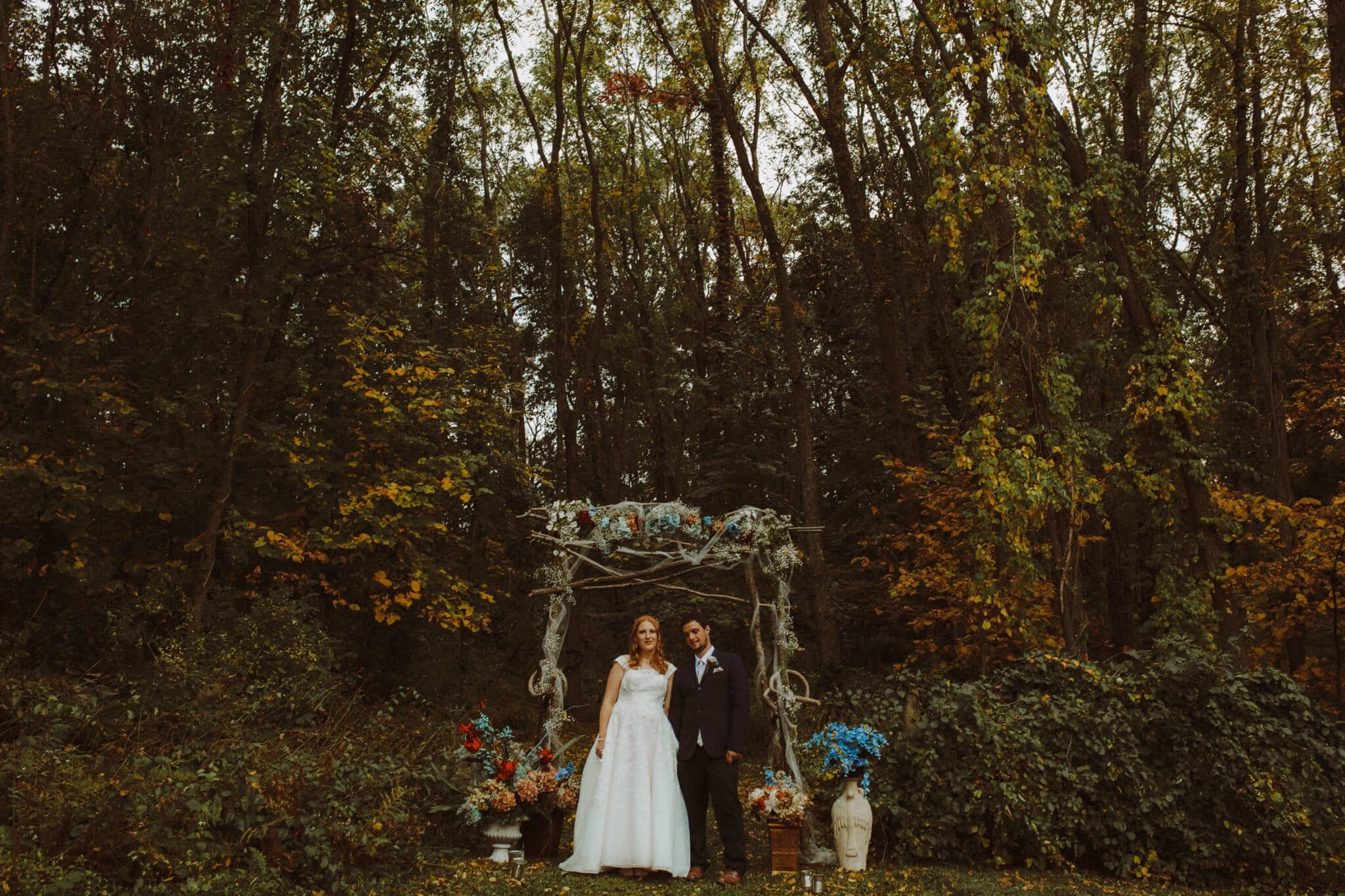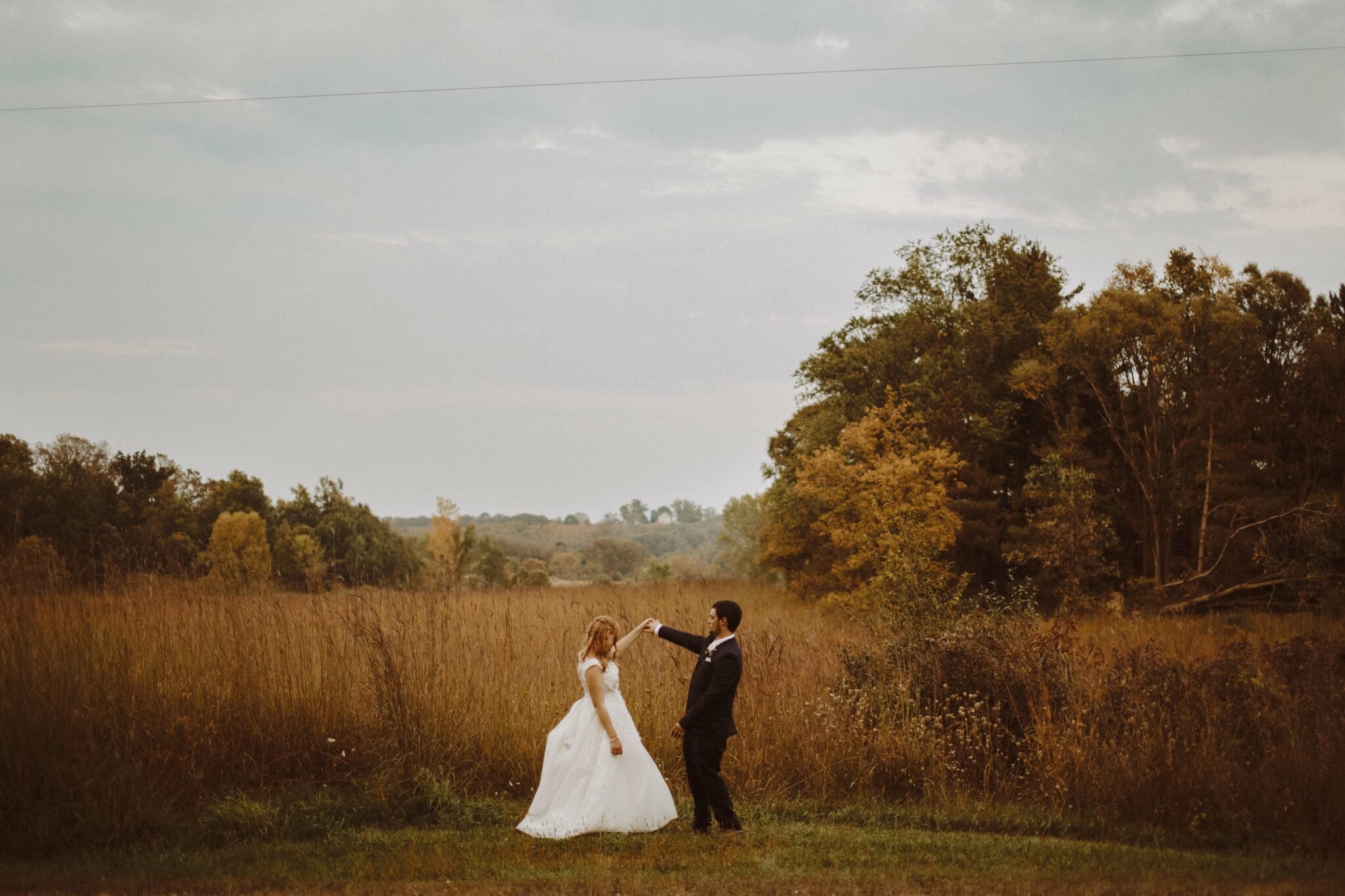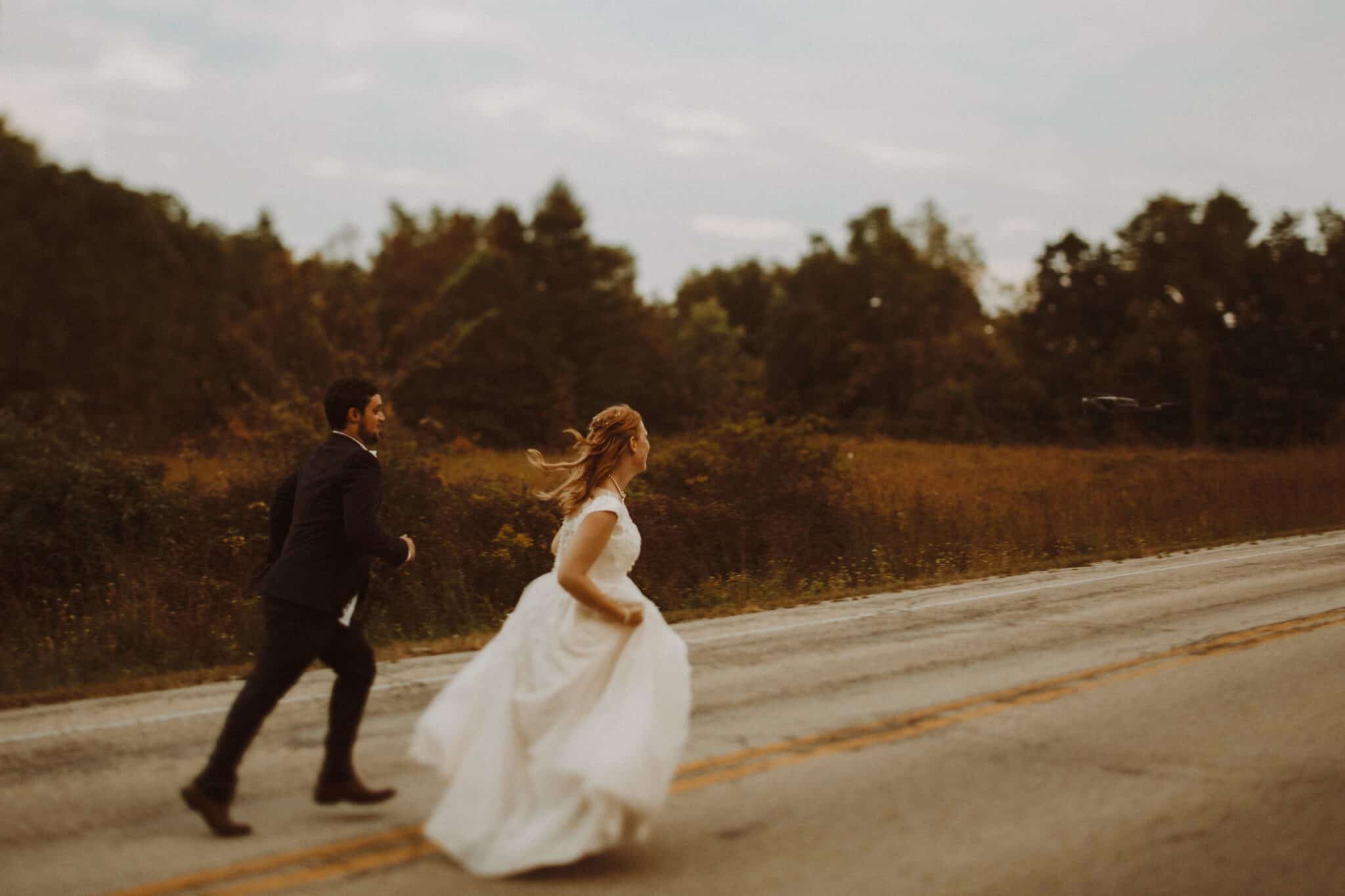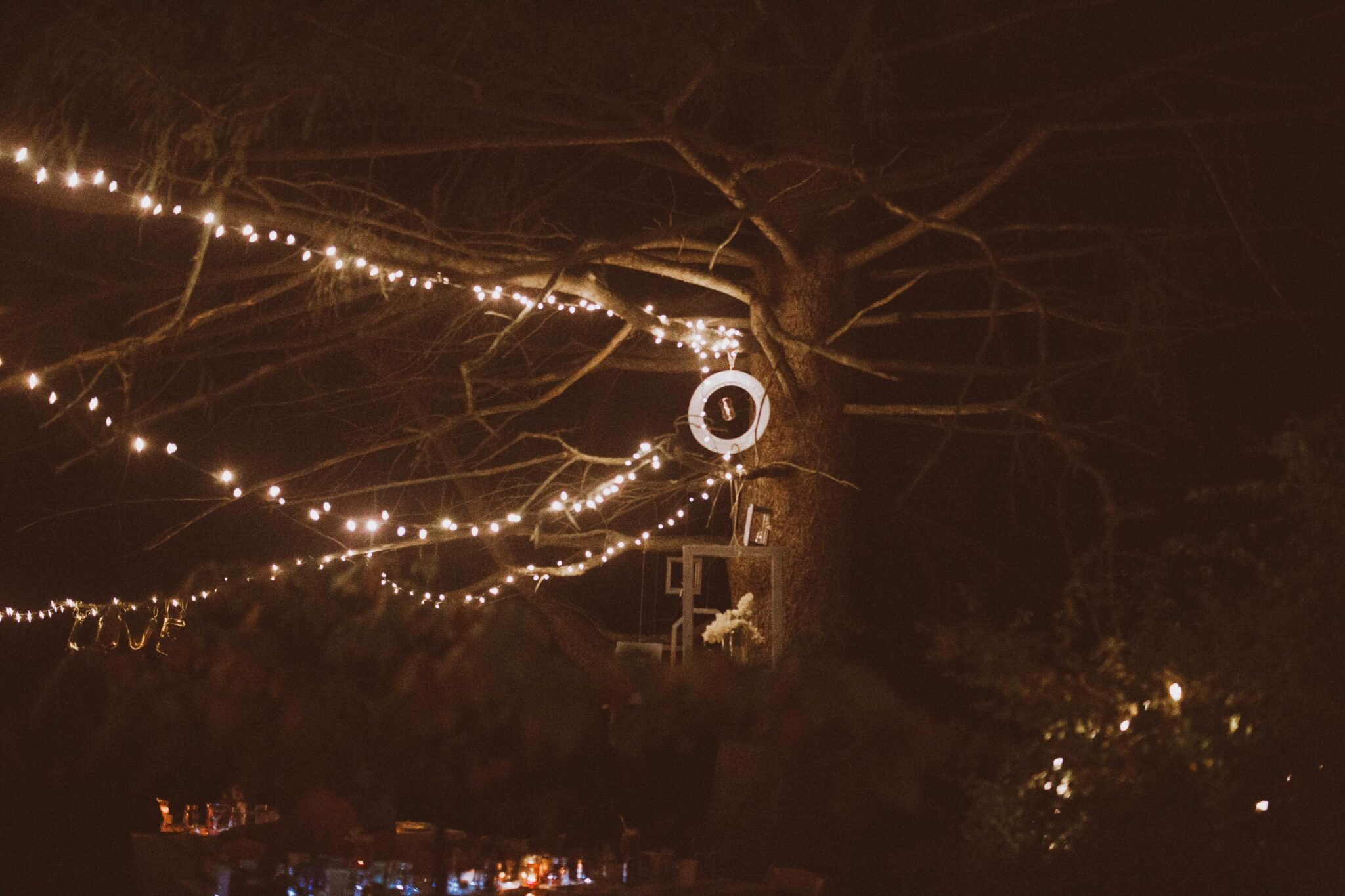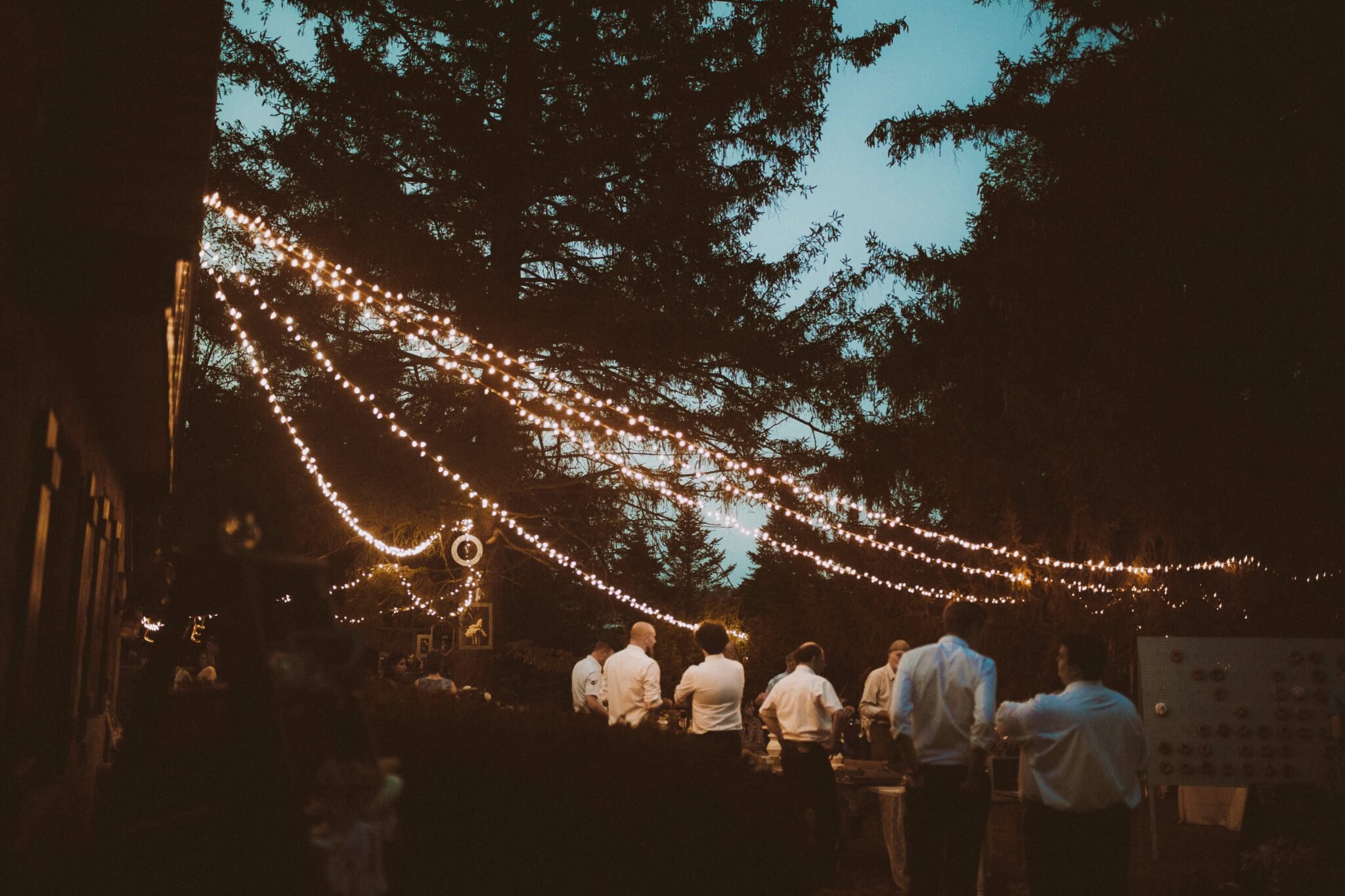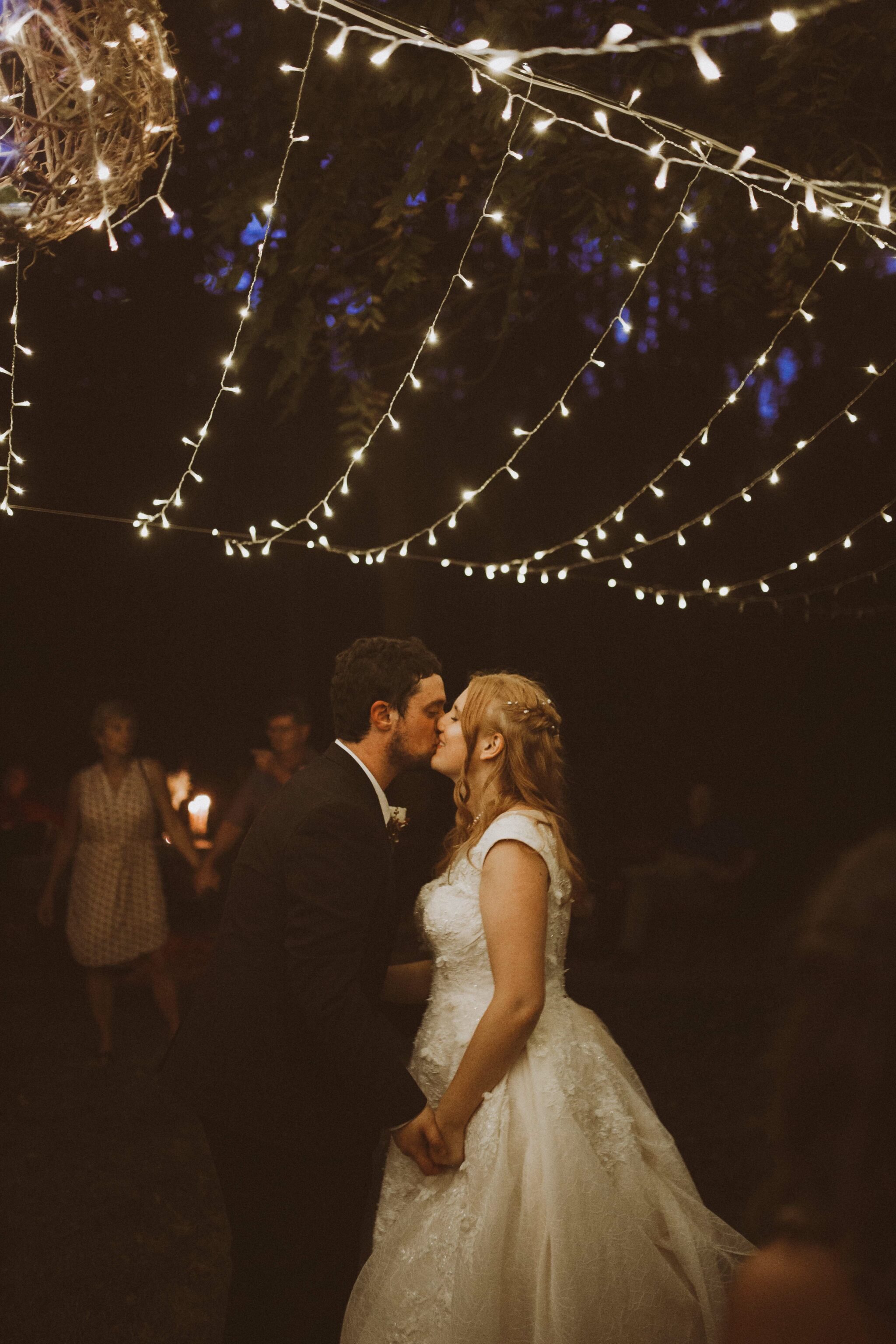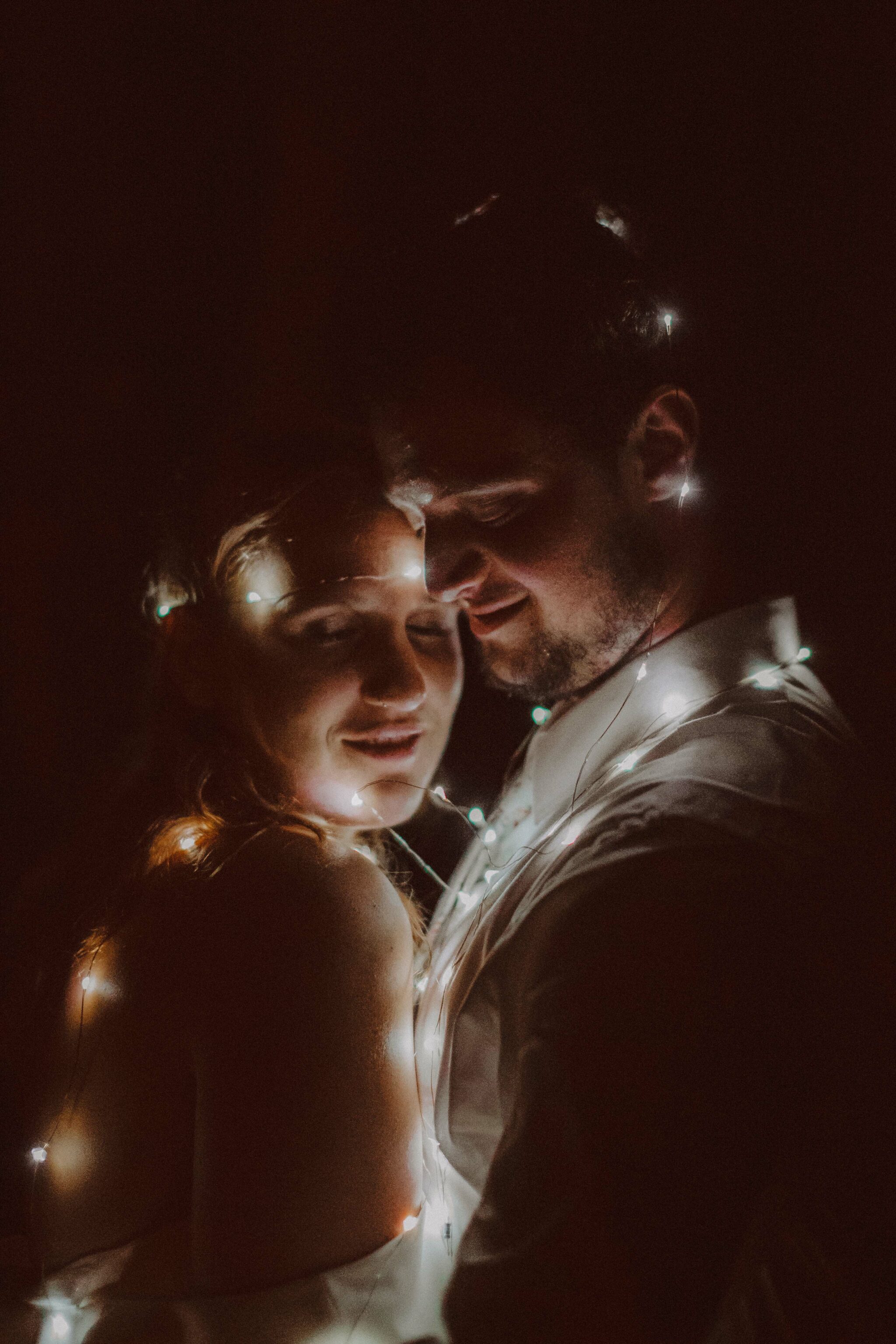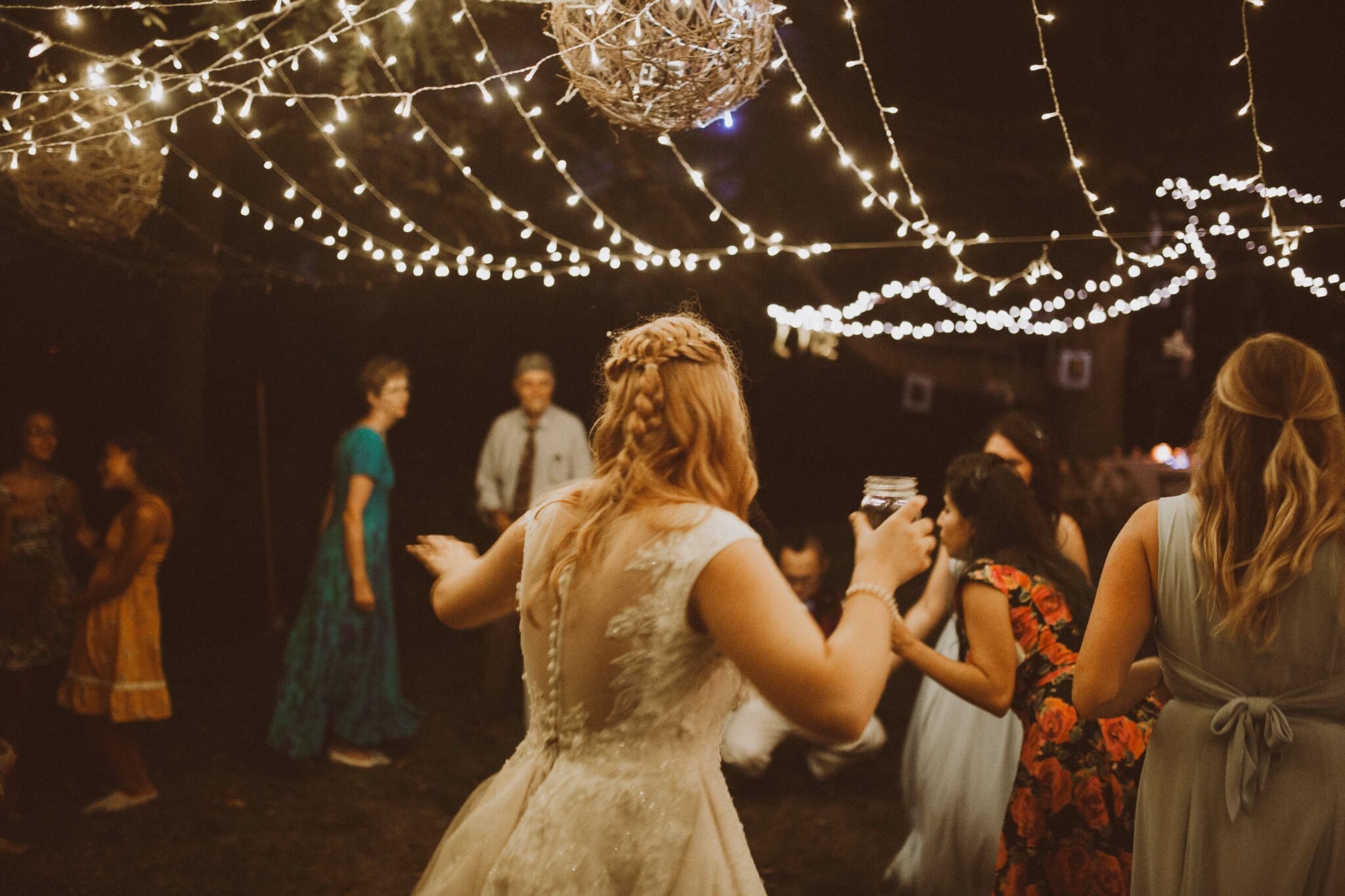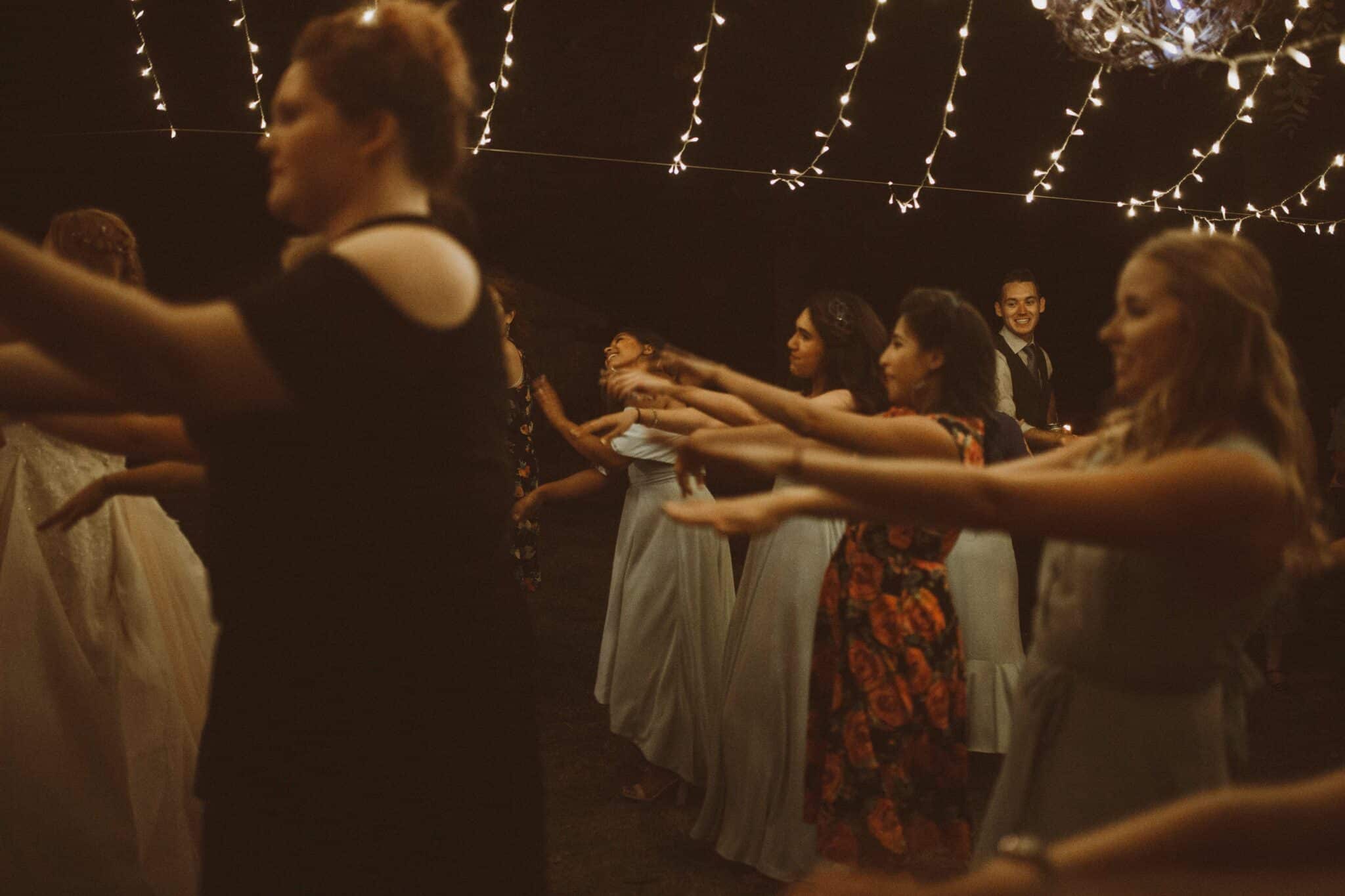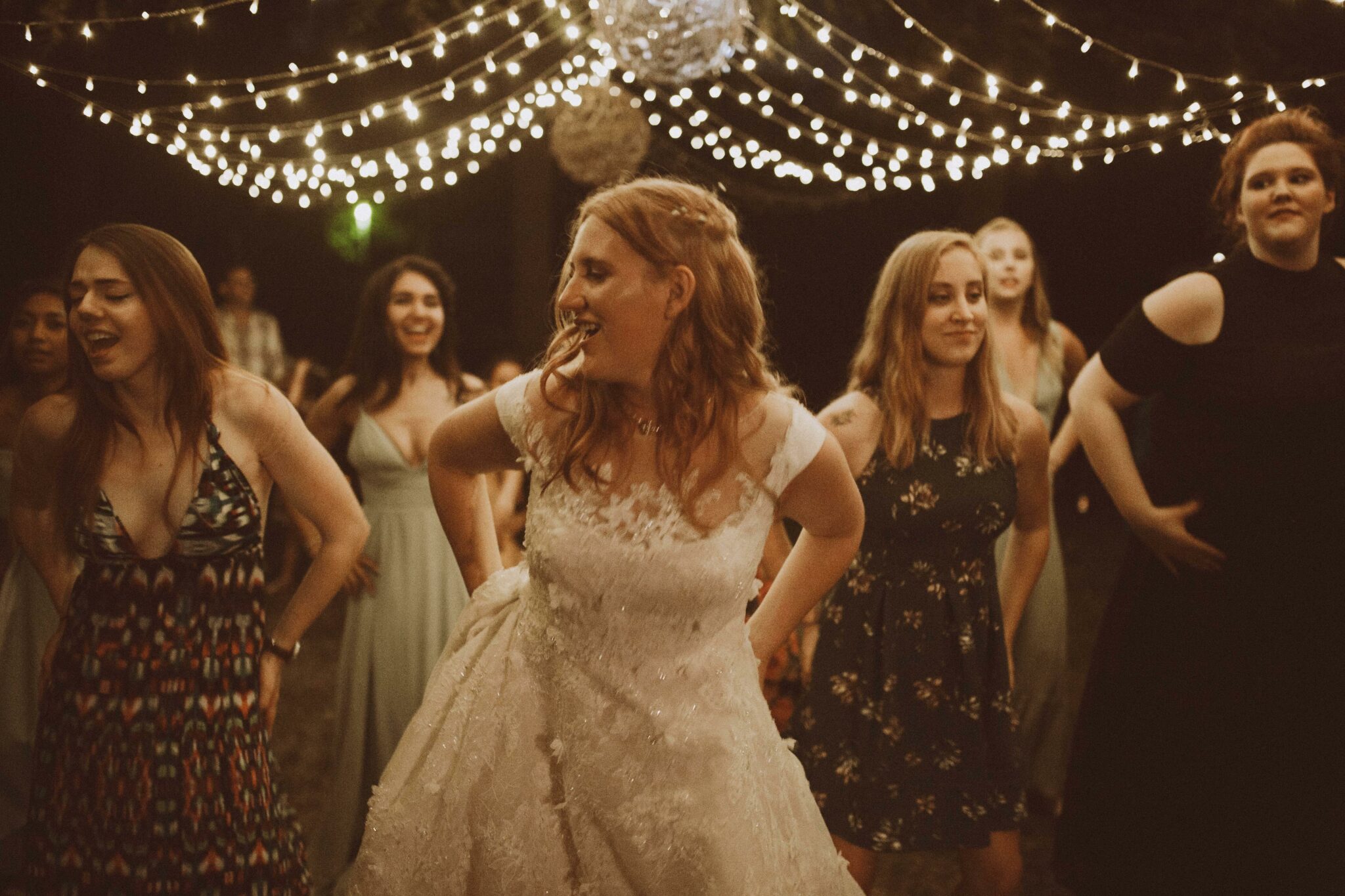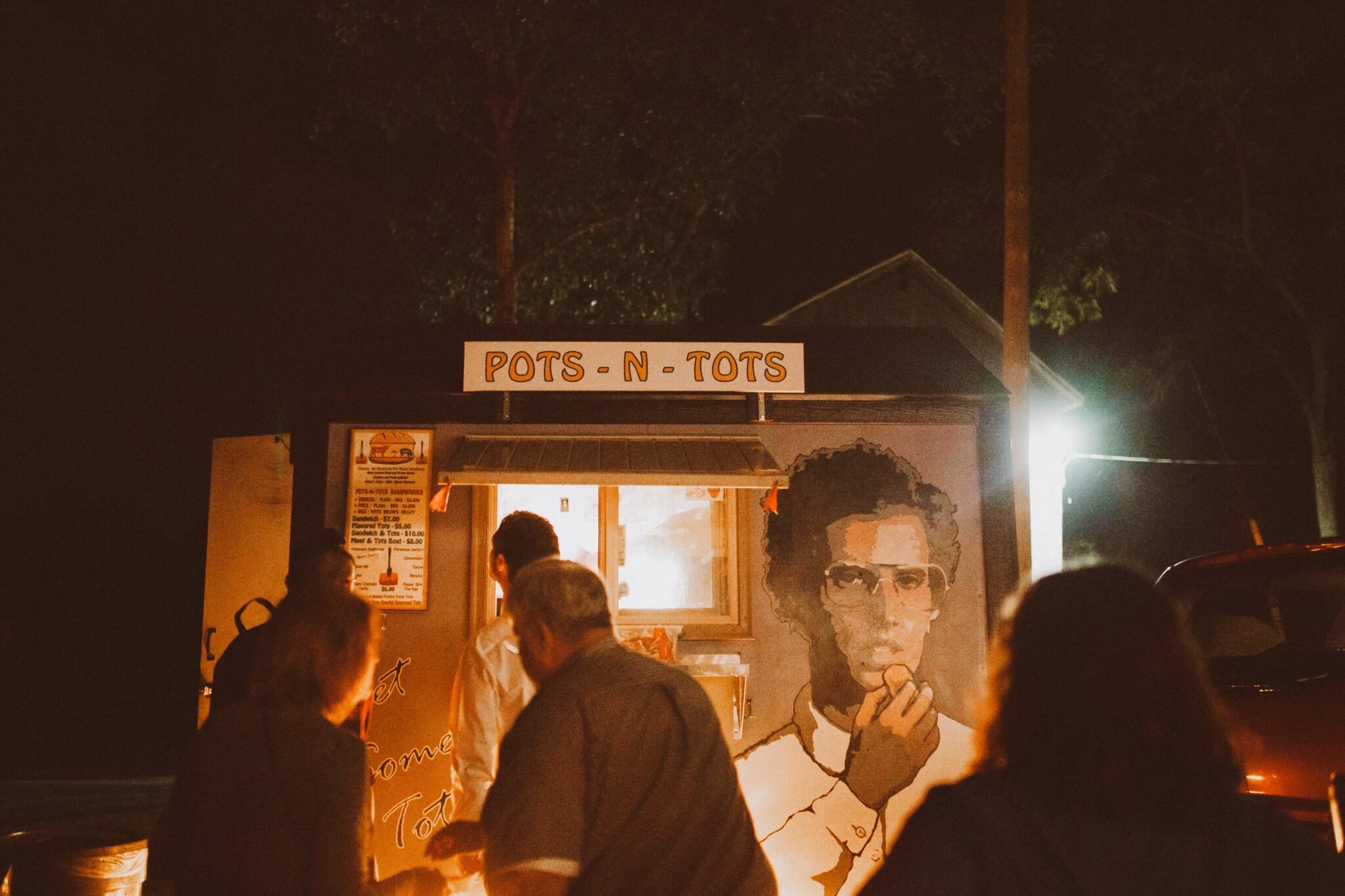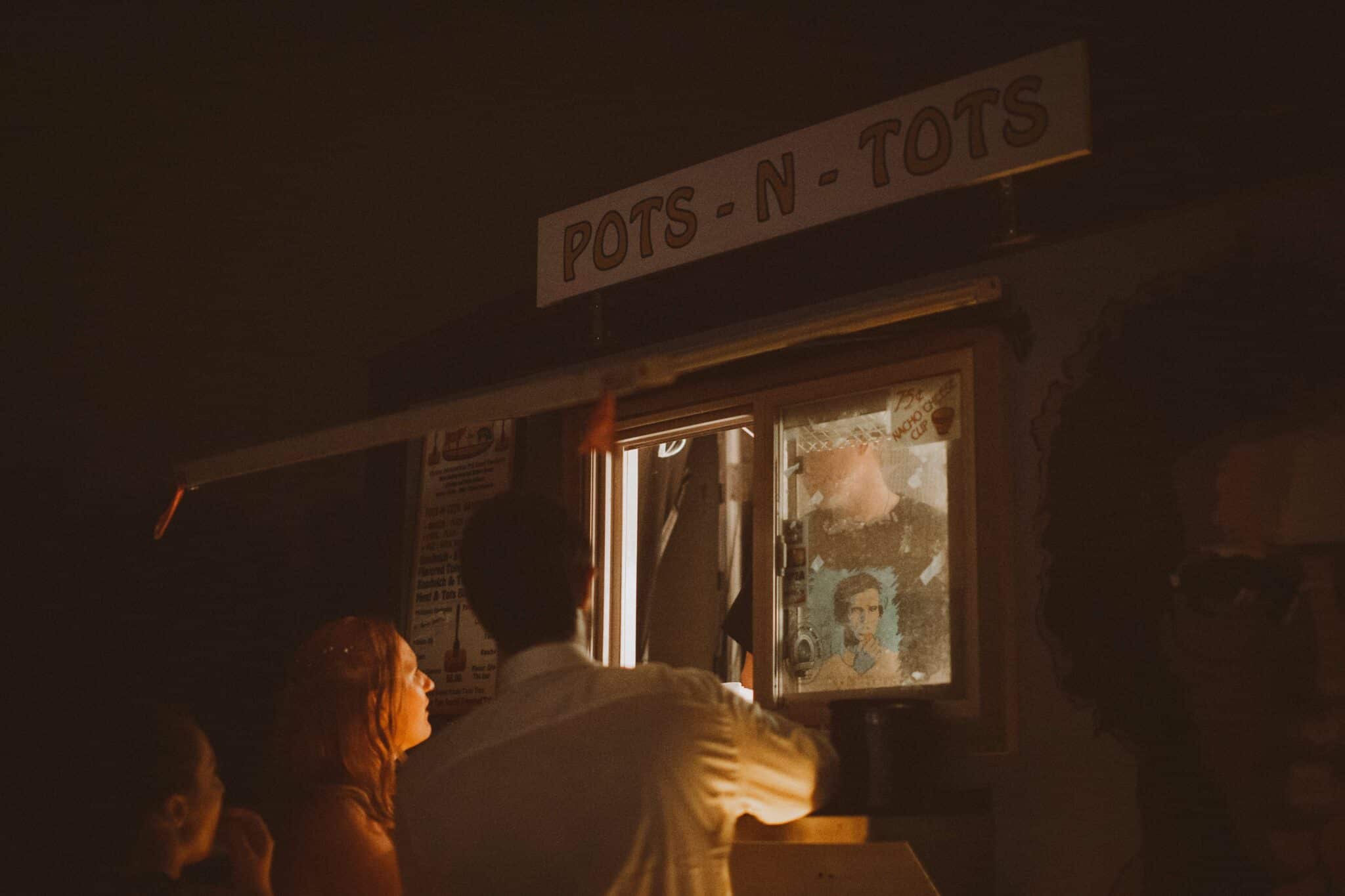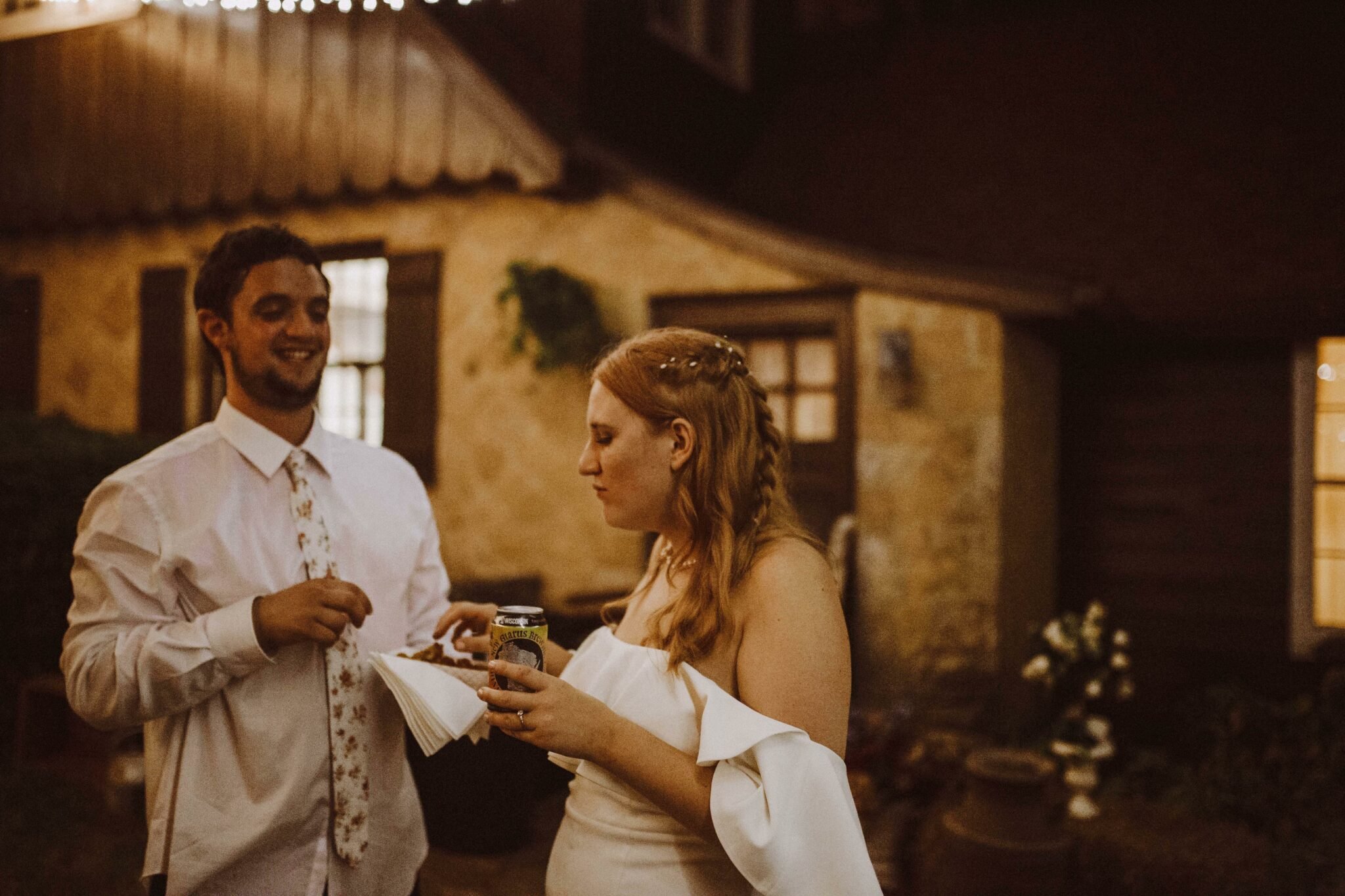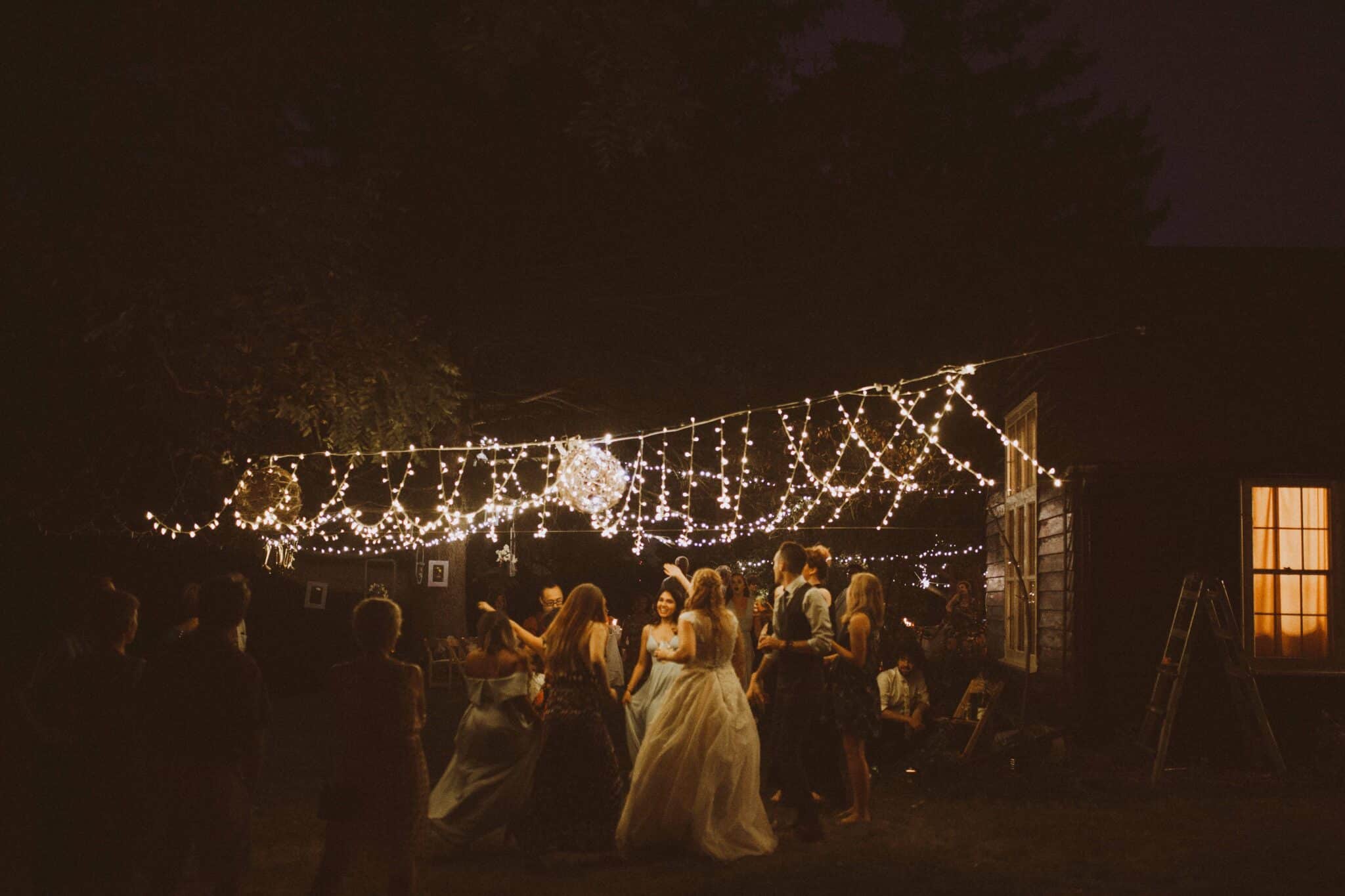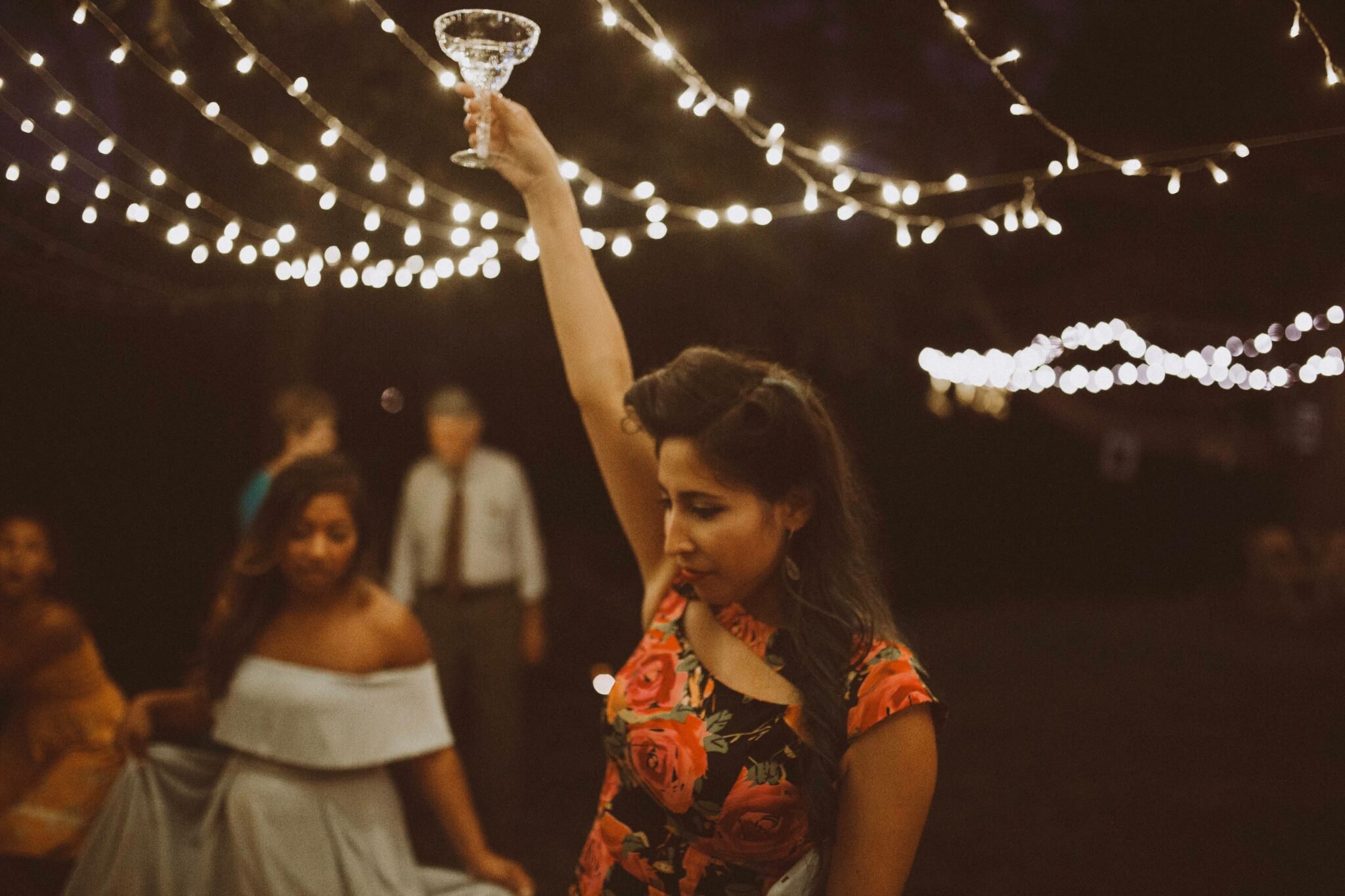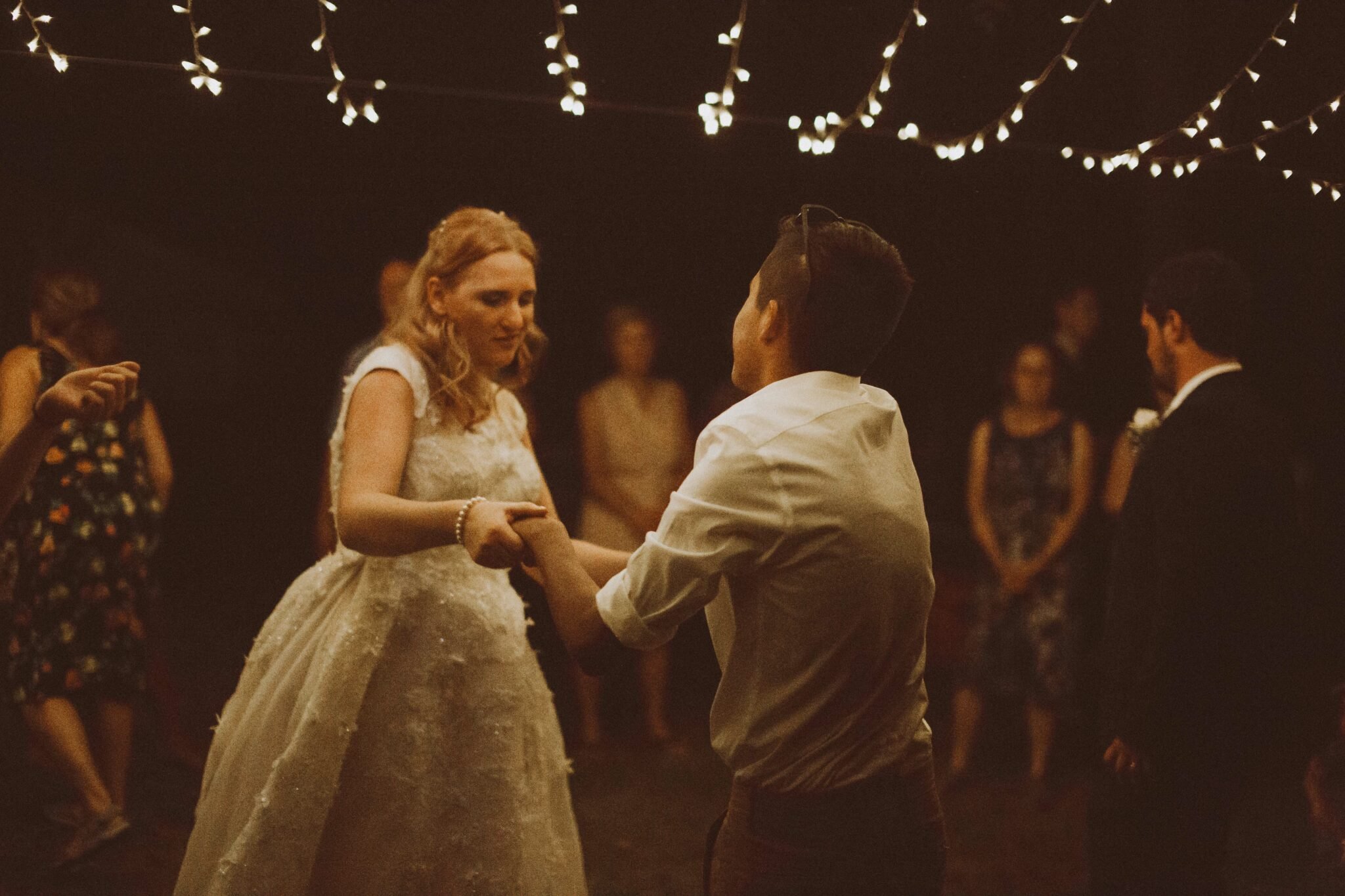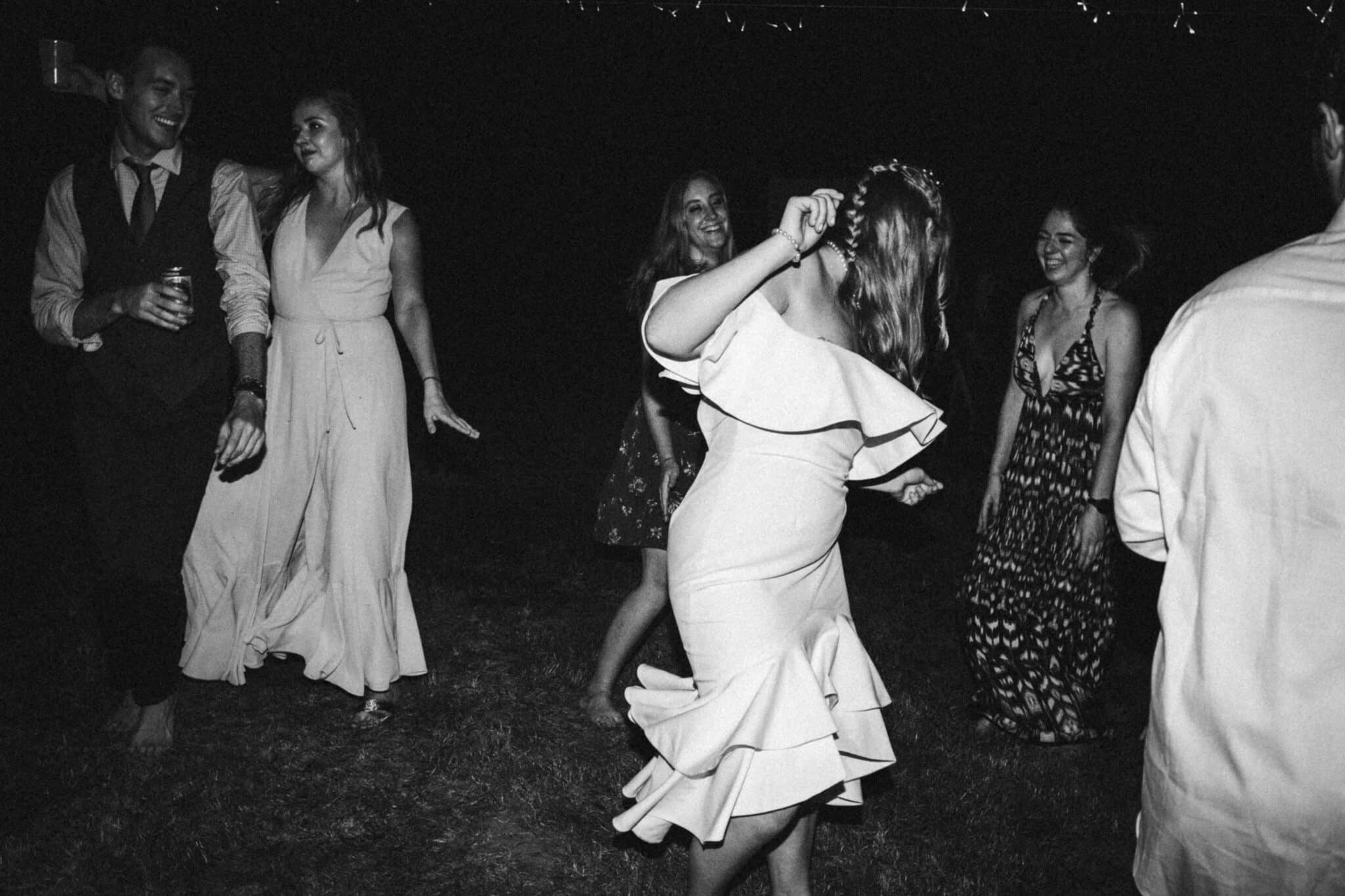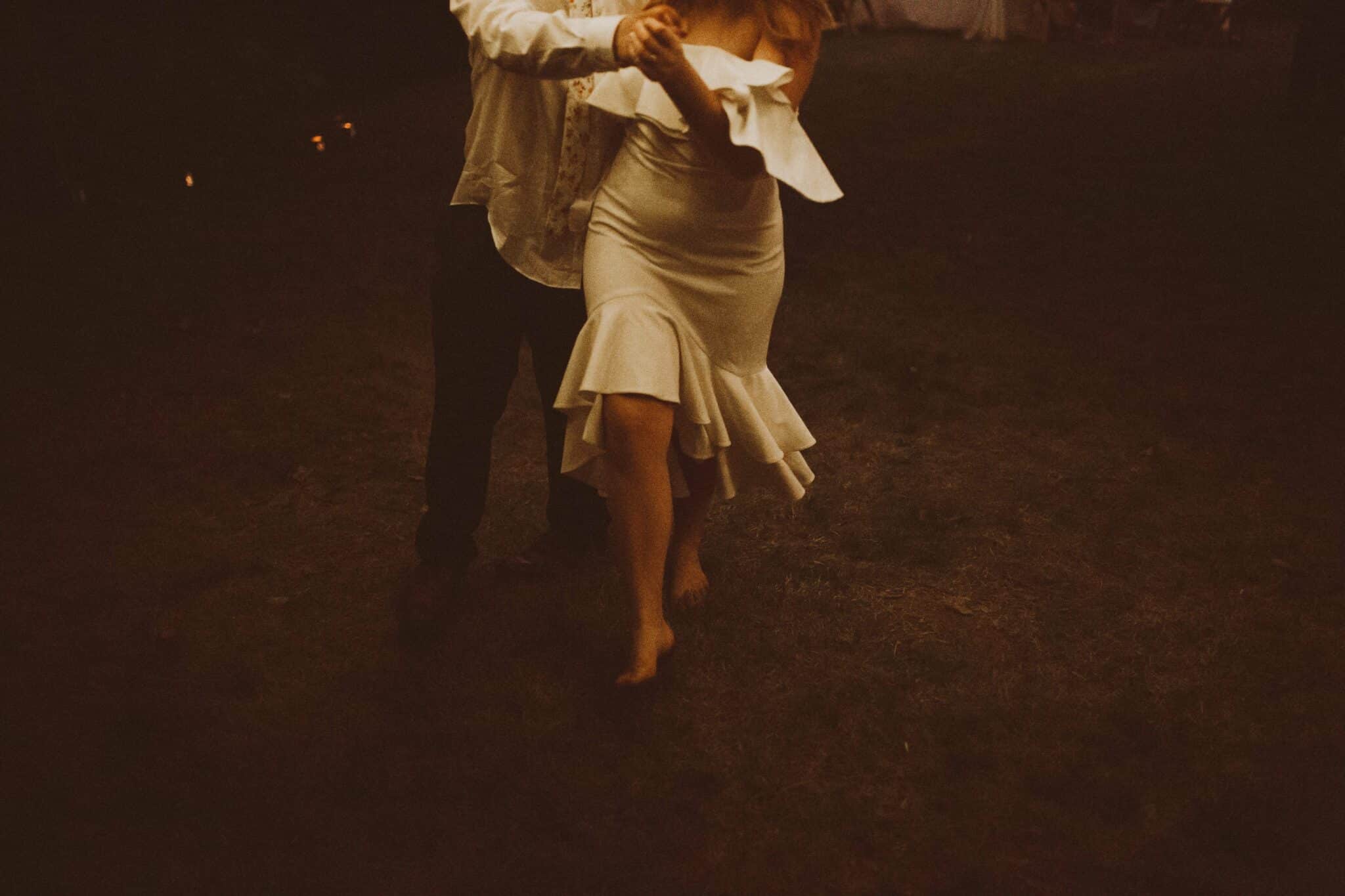 Follow me on Instagram @thewhimsysoul
—-
A lot of planning went into this day. We had some help from sponsors or brands who gifted us items. Thank you to WeddingWire, Mixbook, Dazi Ties and Fame & Partners for support.