Last weekend we didn't have anything planned, but we knew we wanted to get out and do some light hiking. The Point Bonita Lighthouse has been on our list of places to visit for ages — we even tried visiting before, but it's only open from 12:3opm-3pm every day, so we missed the window. Finally, last weekend, we were able to go and visit!
It's a light hike down a hill in the Marin Headlands, so I skipped the athletic wear and opted for jeans and a lightweight tshirt featuring one of my favorite Californian places: Yosemite National Park. This shirt is from Sevenly, an amazing company that helps you give more when you shop with them. 7% of every purchase goes towards your favorite non-profits from environmental causes to social ones. This shirt went to help non-profits who fight to help our earth, a cause near and dear to me. When you are gifting this holiday season, consider making your gift more impactful by shopping with Sevenly.
We went on a warm day (for the Bay!), so I didn't need a jacket, but it's usually very windy and cold on the water, so when you visit, make sure to bring a light jacket. The lighthouse is small and they only let 49 across at a time. This means if you aren't one of the first people down when they open the doors, you have to wait.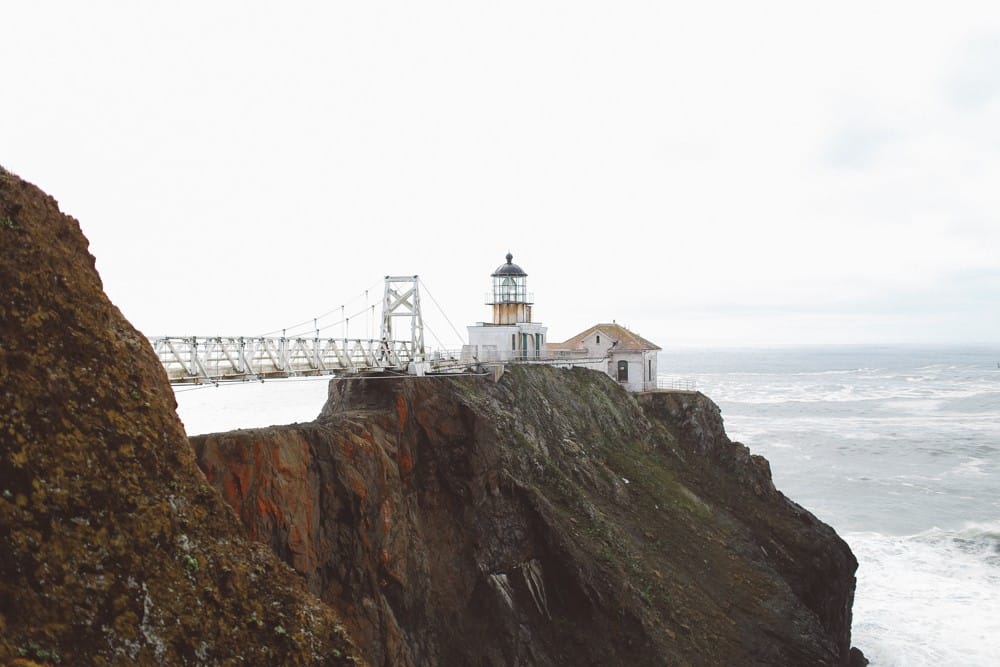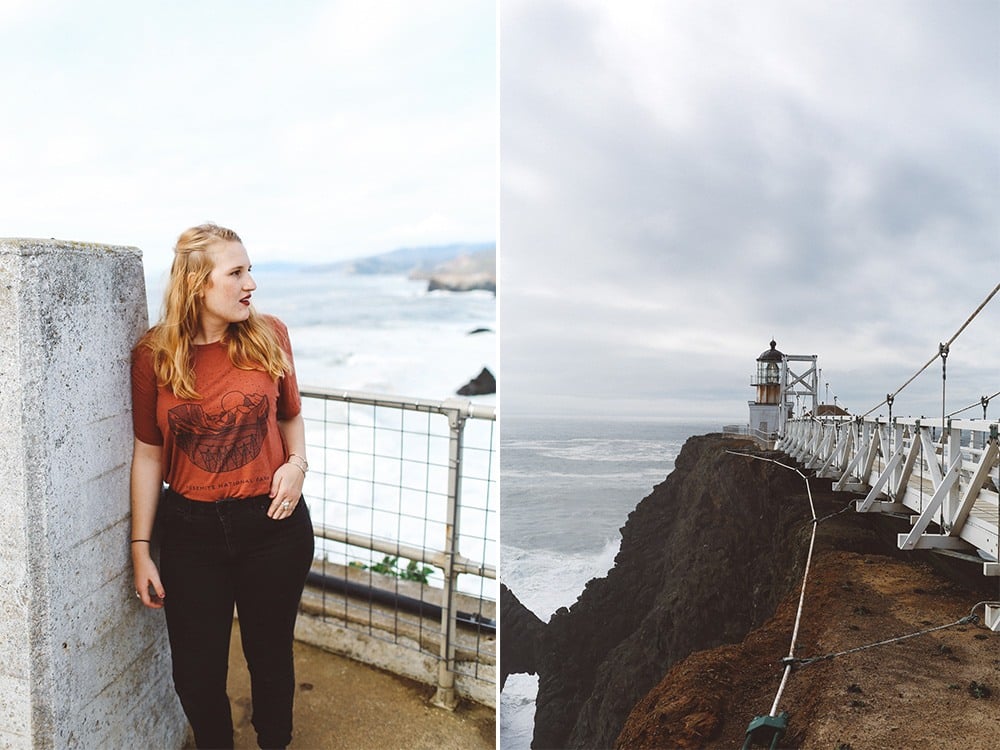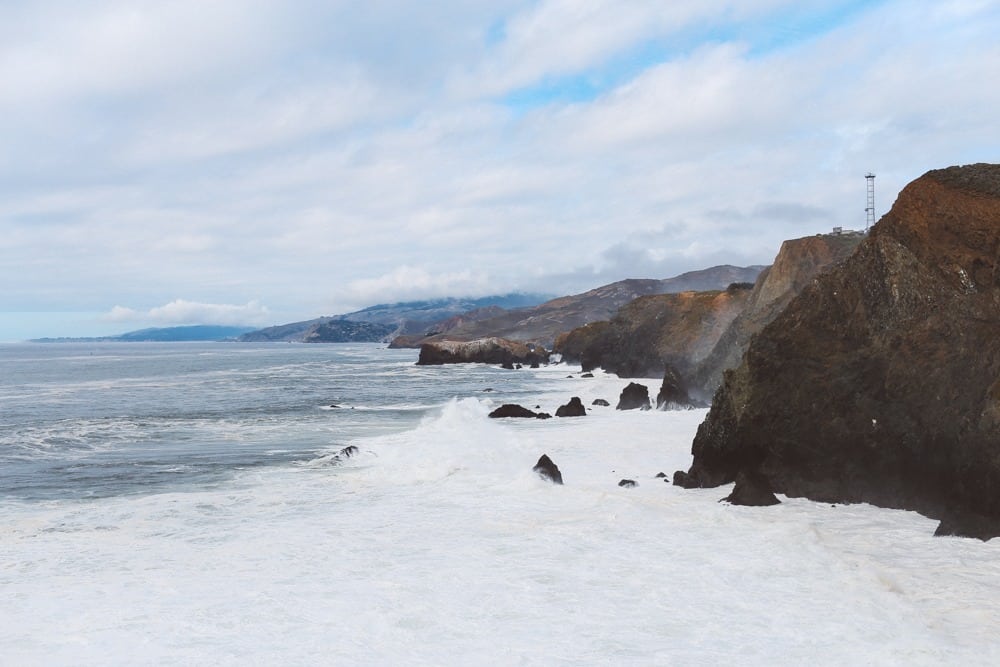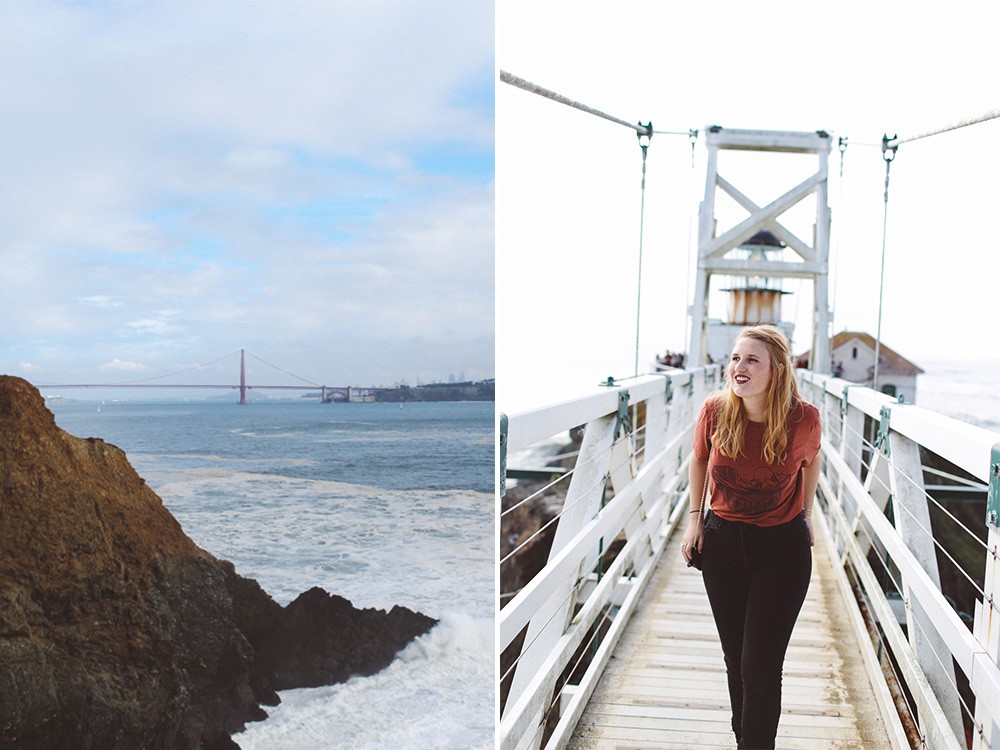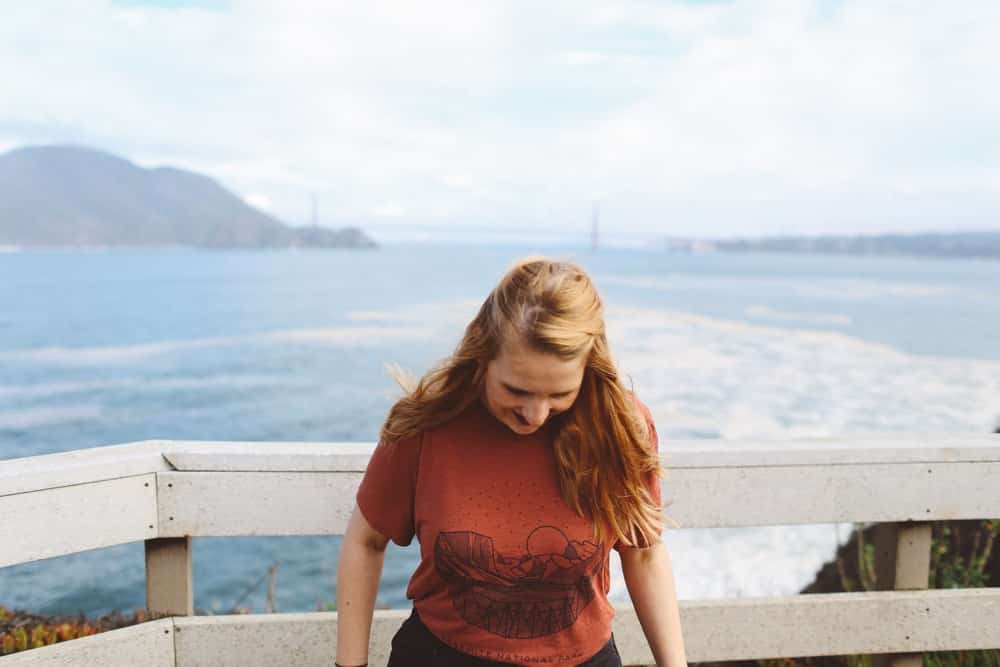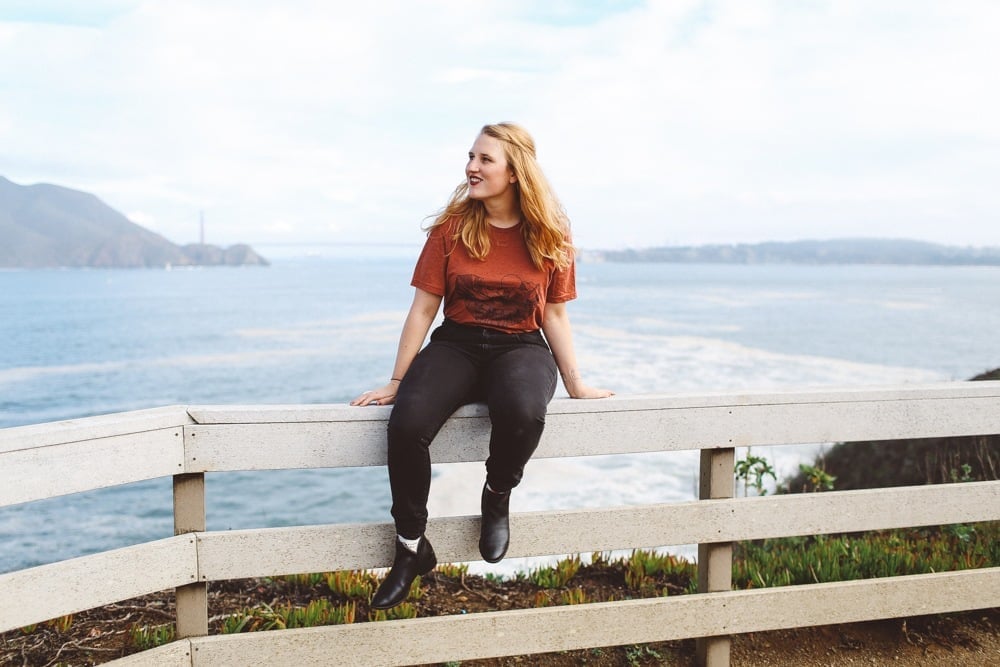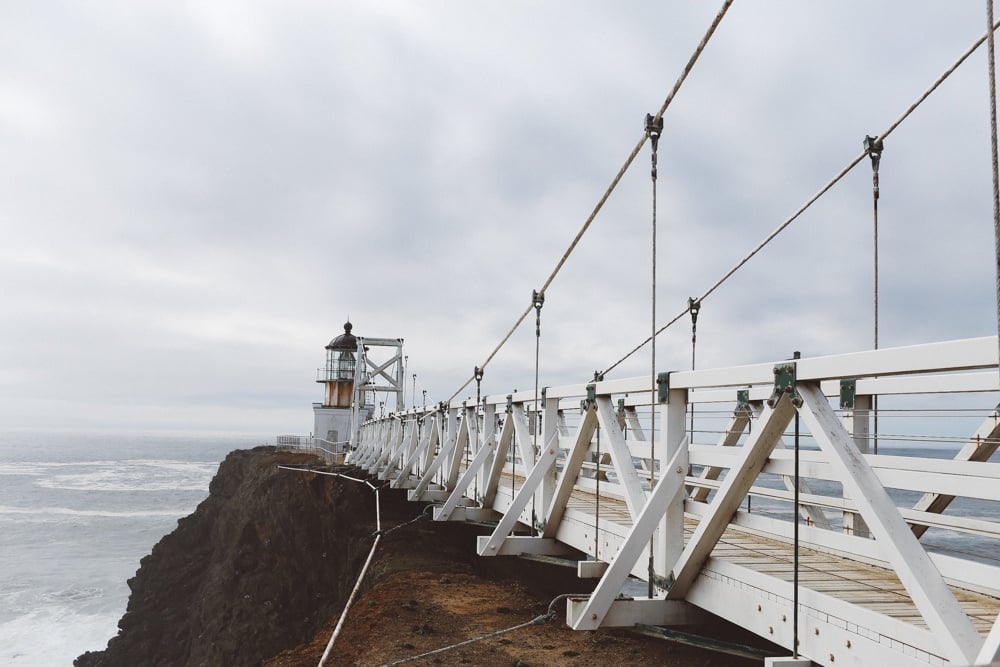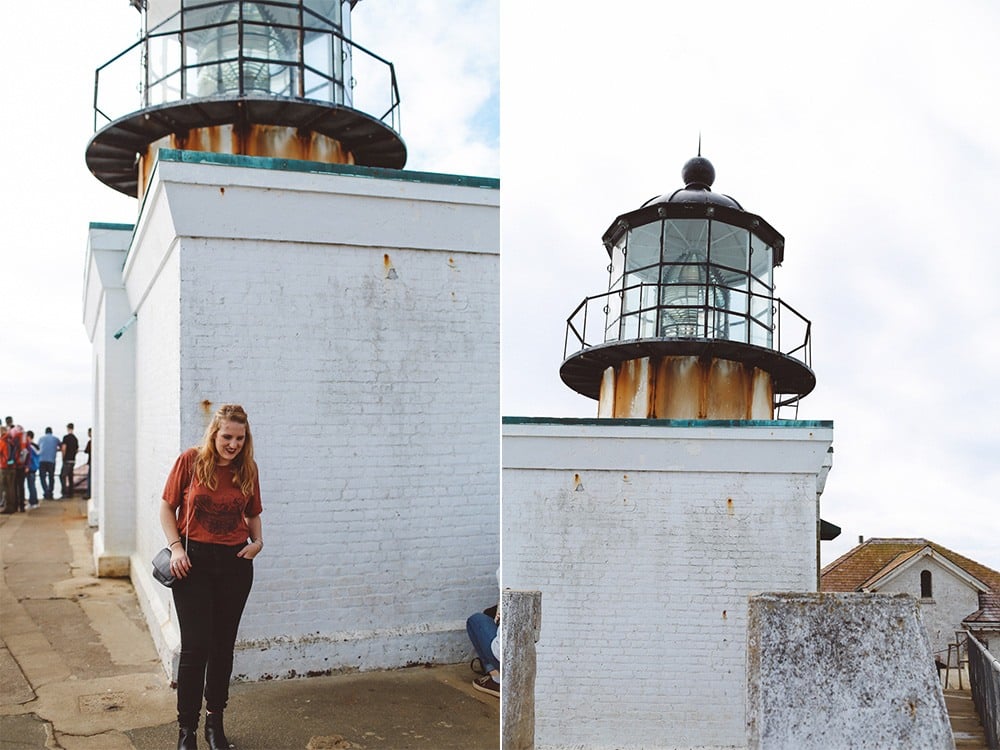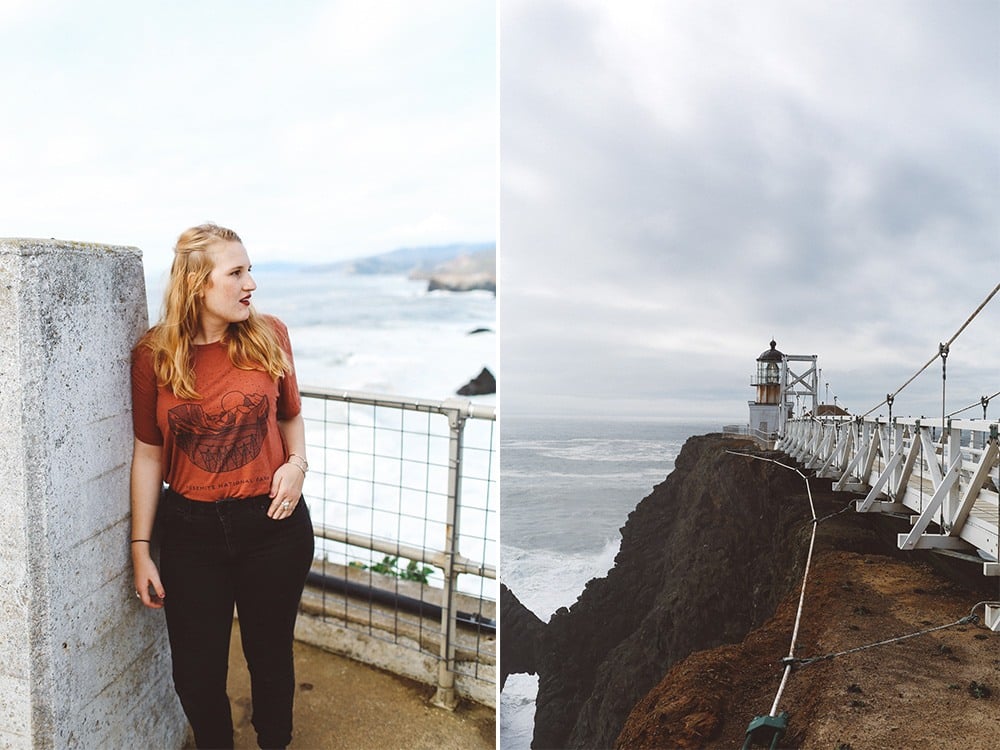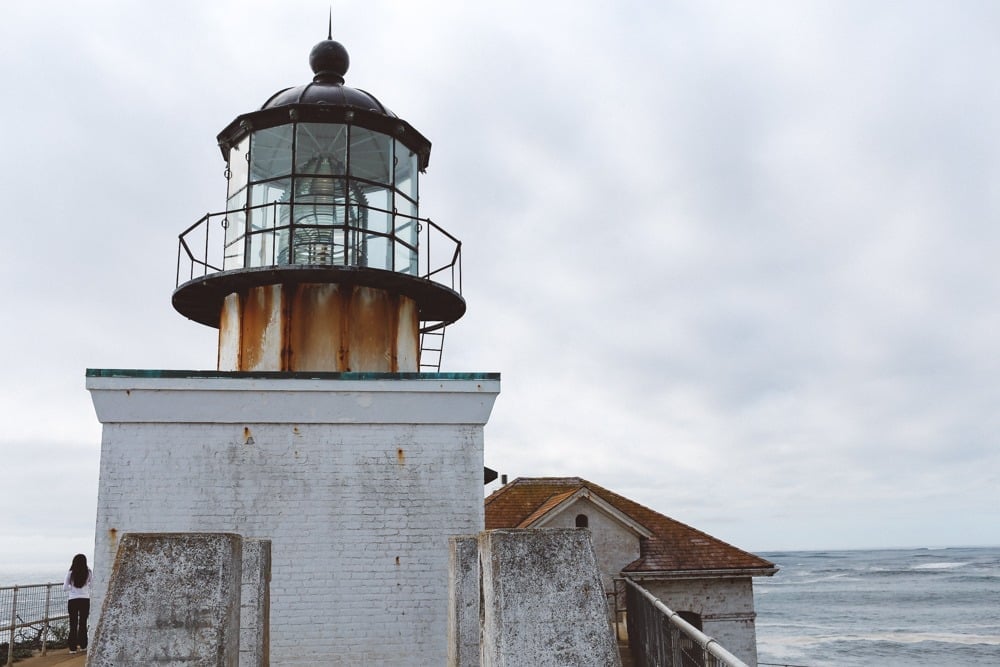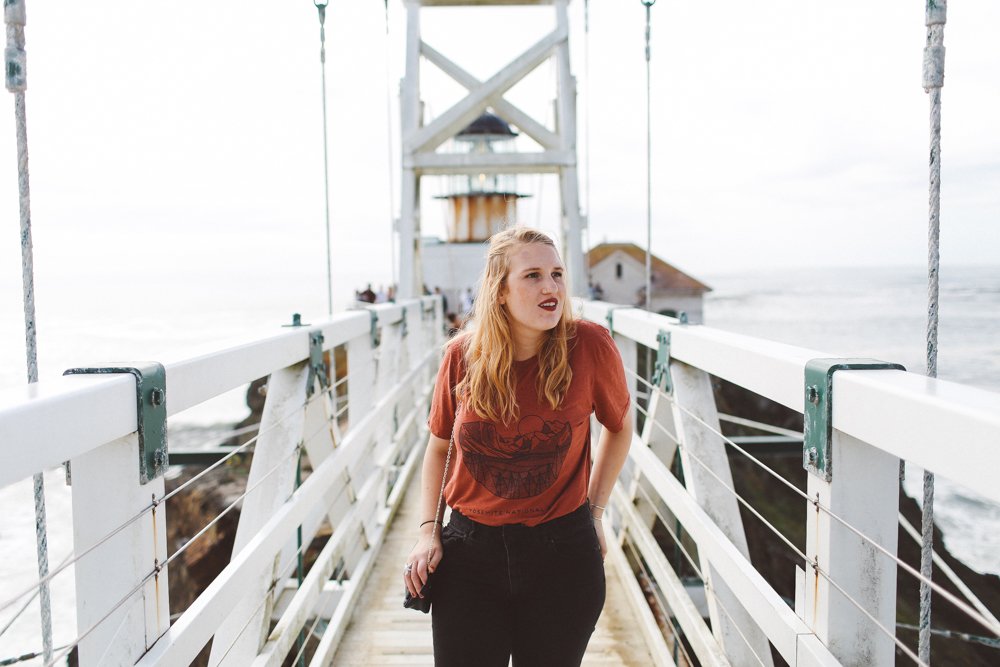 But it's so worth the wait! The bridge across is kinda scary since it swings back and forth, but a volunteer inside ensured us it's totally safe — it cost over one million dollars to build! Once you get over the height issue, look down to see the waves crashing on the rocks below. So beautiful. From this point in the headlands, you can easily see the Golden Gate Bridge with the downtown skyline behind it, along with the Richmond District sprawling out to the ocean on the city side. A view you can't miss!
If you like lighthouse, good views or easy hikes, make sure to put the Point Bonita Lighthouse on your light of places to visit in California!