As much as I hate to admit it, fall is right around the corner. Back to school sales are starting to pop up and it's a reminder that it's time to starting getting your closet ready for the next season. These are my tips on how to prep your wardrobe for fall.
The first step is taking an inventory of your closet and figuring out what items you already have, what needs repairs or needs or be replaced, and what you have to buy new. For me this season, it's jeans, leggings (I'm wearing a comfy pair by Le Chateau), boots, a couple of scarves and a few blouses with longer sleeves. I'm stocked up on sweaters because hey, I live in San Francisco. We wear sweaters almost year-round!
Once you know what you need, write a list and pack up your summer items that you won't wear again until next year. Then, start browsing online for sales and hot new lines. Brands tend to drop their fall line starting in the middle of August, so it's good to check then. Below I've linked my whole outfit plus some of my favorite current pieces for fall!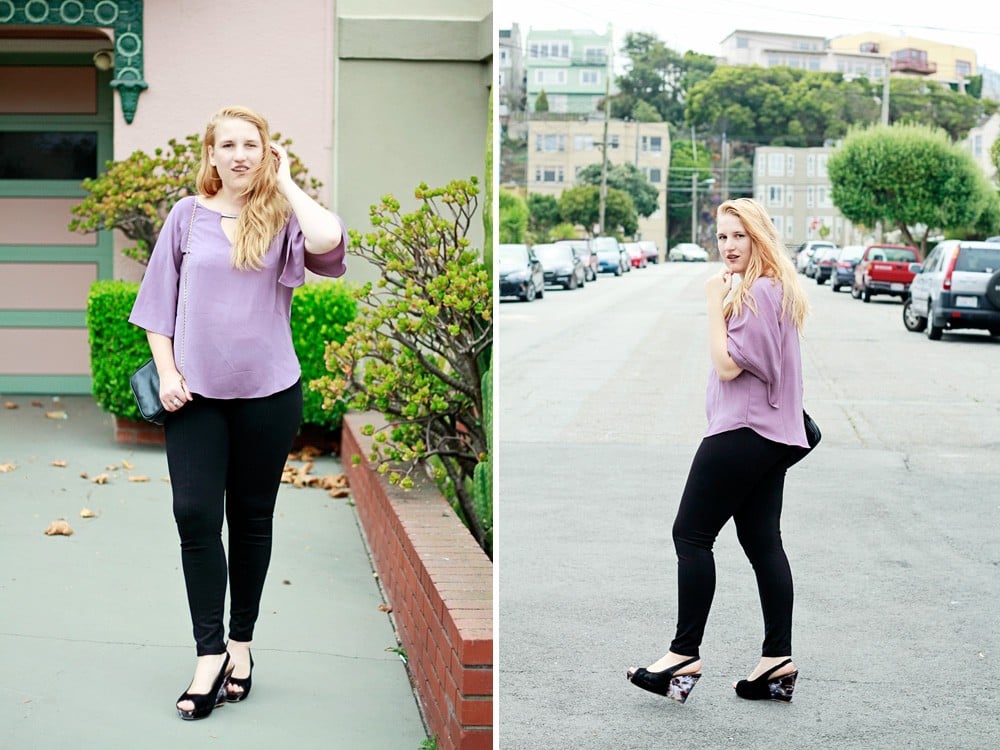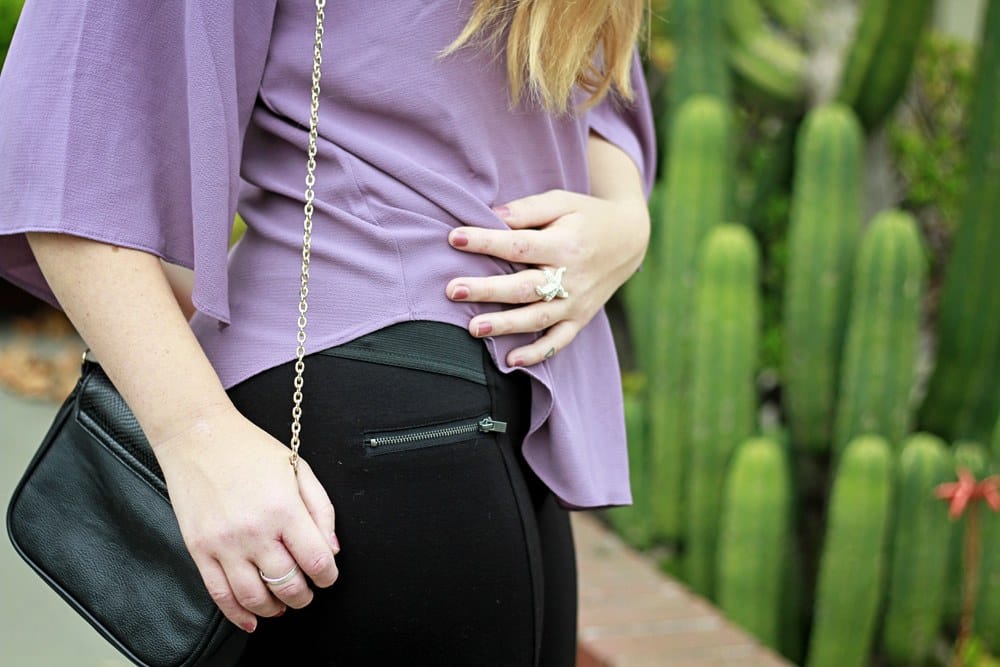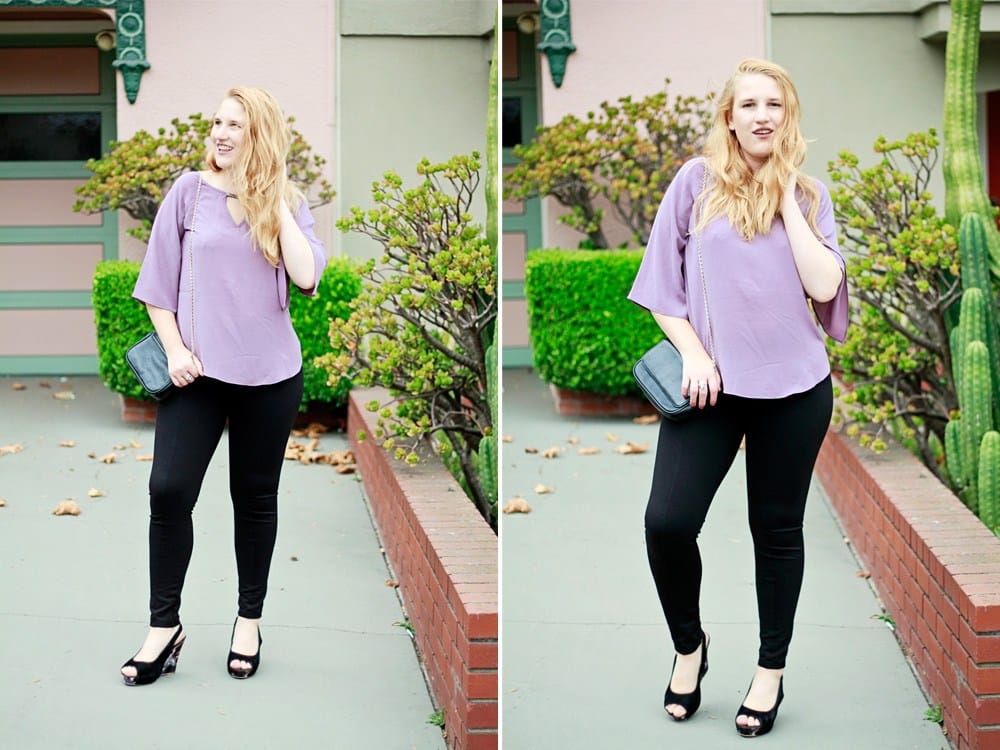 TOP + Bottoms // Le Chateau Boots // Nordstrom (similar) Purse // H&M (similar)