My sister was in the Bay Area a couple of weeks ago and I knew we had to do something special together! She was attending a conference in Standford all week, so I jumped at the chance for some time out of the fog and paired up with the Juniper Hotel in Cupertino for a girls getaway weekend.

I drove down to Cupertino Friday and loved stepping out of my car to 75 degrees and sunshine (compared to the 60 and fog I left behind in San Francisco!) I checked into this beautiful junior suite at the Juniper and instantly felt relaxed. I mean, look at this place, who couldn't feel relaxed in with this stunning red couch, comfy bed that I didn't have to share with my cat and a wonderful view of the city.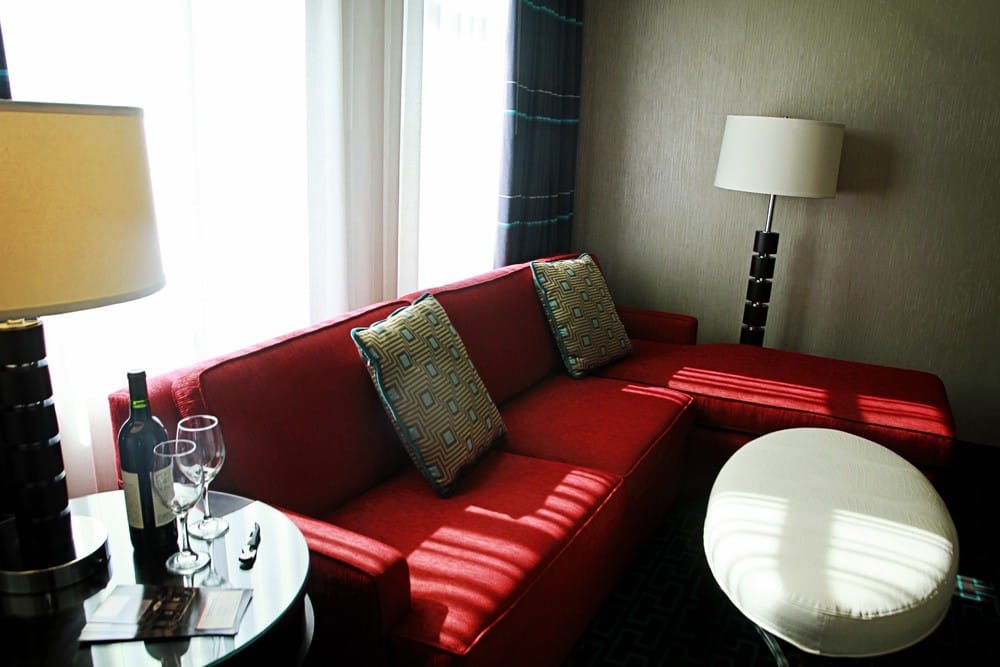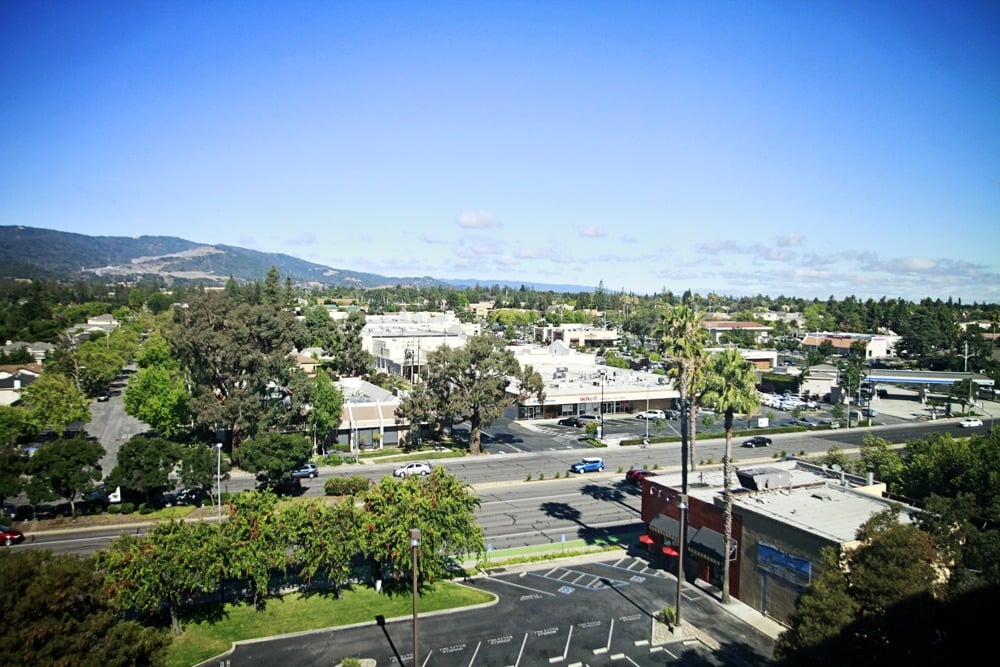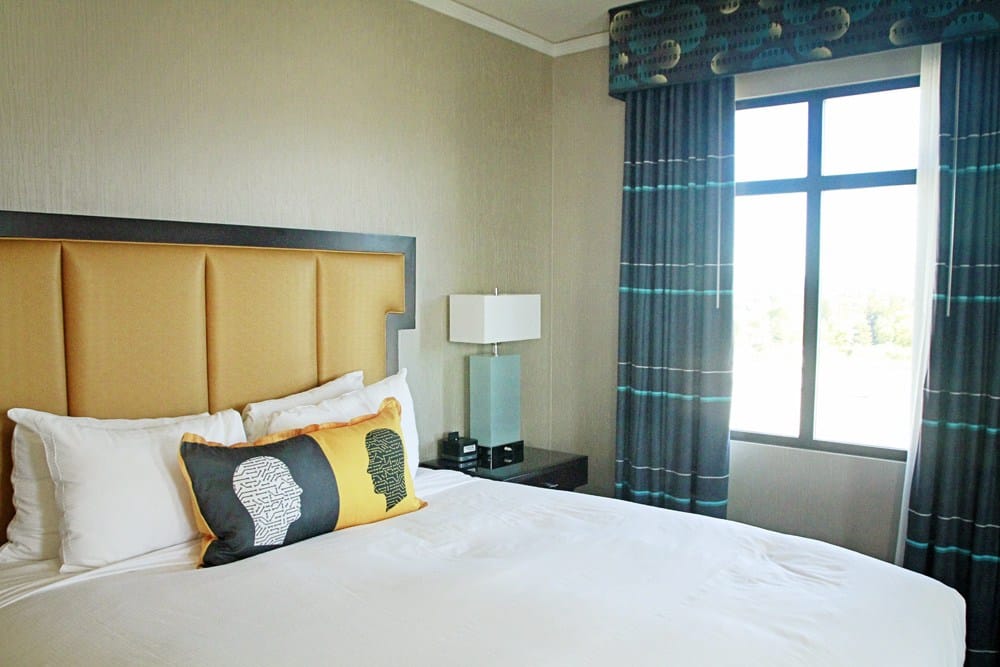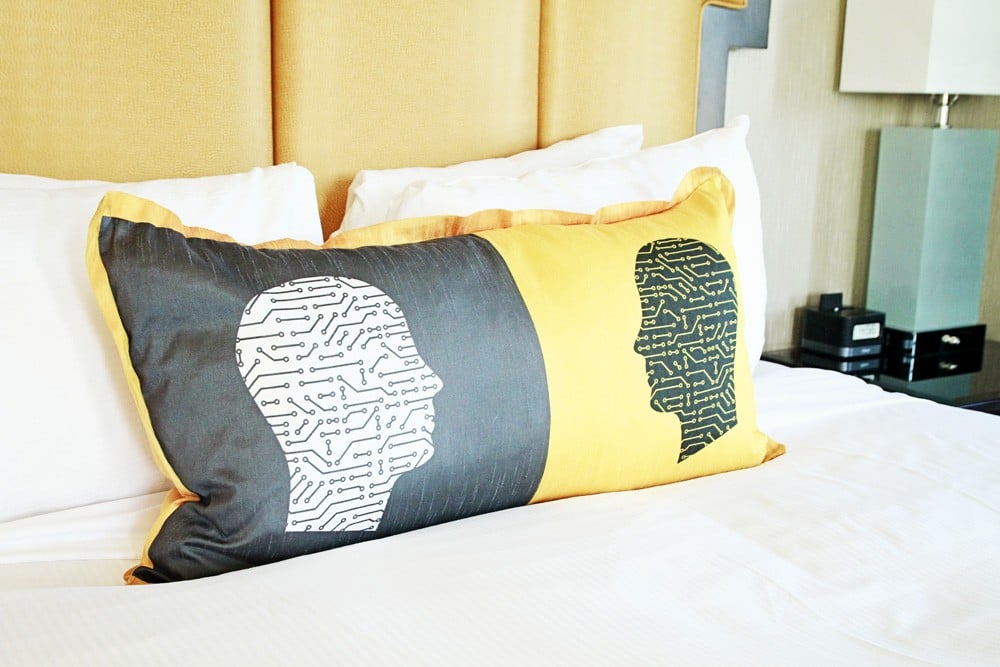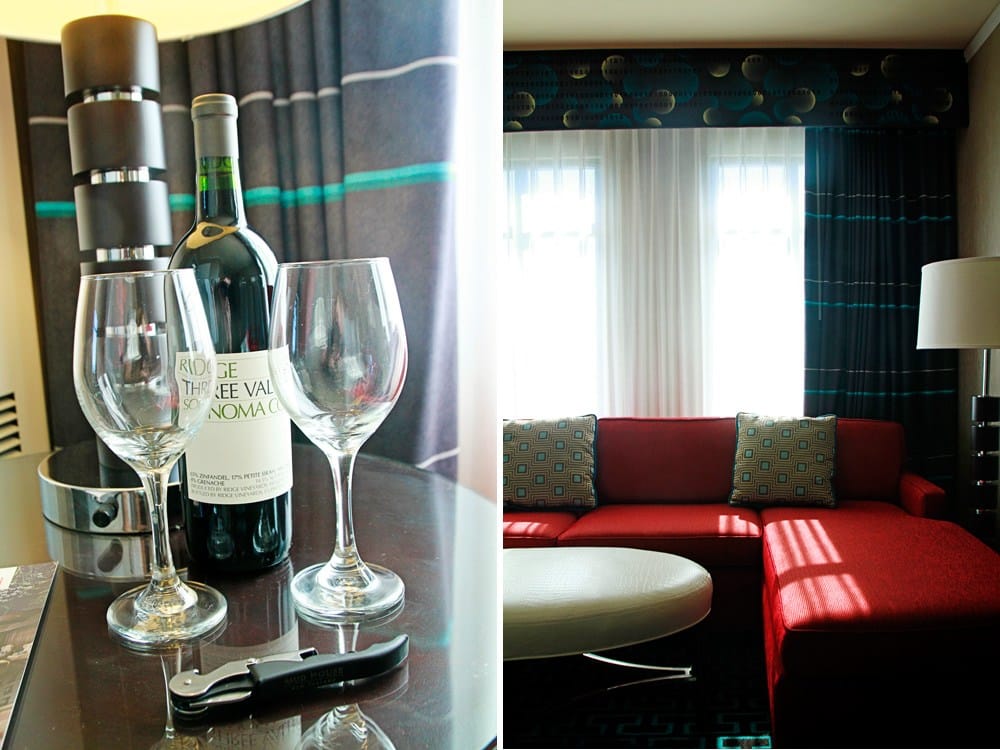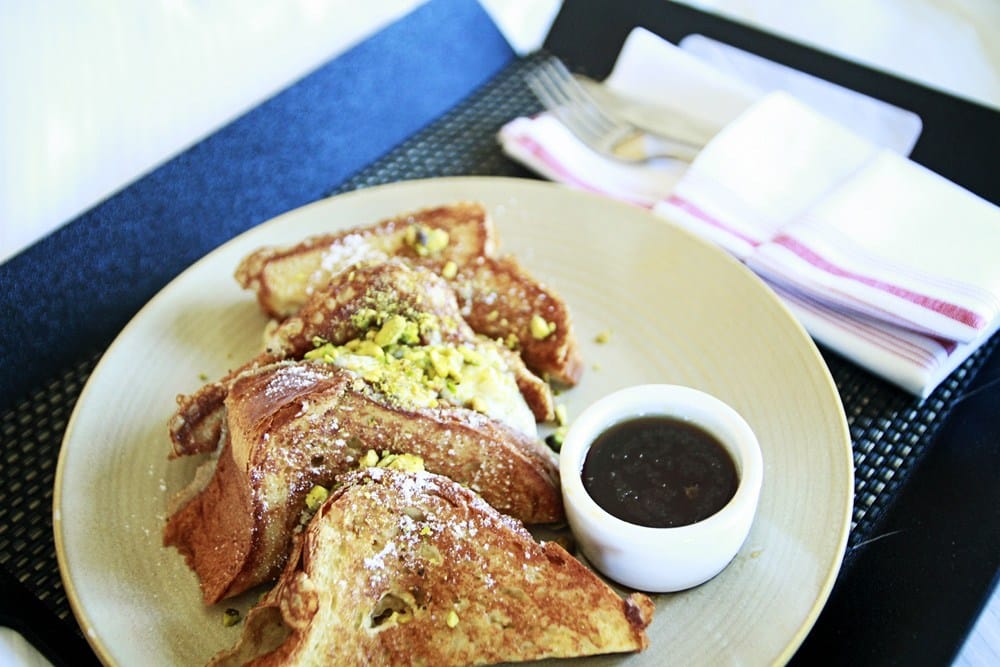 The first night was spent relaxing and watching endless amounts of reality TV (who knew Dating Naked could be so addicting?) There's this cute Mexican restaurant near the Juniper, about a 5-minute walk away called Rio Adobe Cafe. I had the fish burrito and it was a-maz-ing! Perfect way to unwind after a long week.
The next morning I just HAD to try out room service. Despite sleeping in countless nights in hotels over the years, I've never had room service before. Guys, the Juniper french toast with mascarpone is HANDS DOWN the best way to wake up! So creamy, sweet and delicious. The rest of the morning was dedicated to lounging in bed (I seriously never do that) and working out in the Juniper gym. Then, some sister time at the wineries in the hills!
We first hit up the Ridge Winery in the Santa Cruz mountains. I was told the views were great from Ridge, but I didn't realize it was because it was on the very top of the mountains! We slowly crawled up the windy roads to reach the top to the most beautiful view. From San Jose to San Francisco – you can see it all! Seriously, the coolest place to sip on some wine and catch up with my sister. On top of tastings, Ridge has a lot of picnic tables that were buzzing with families and friends. I made a mental note to bring a picnic next time I visit. We noticed another winery called Picchetti on the way up, so we stopped there on our way back down. I LOVED the wines here! You could build your own flight, which is always fun, and my sister took home a bottle. The tasting room is inside an old barn filled with string lights and antler chandeliers. So magical!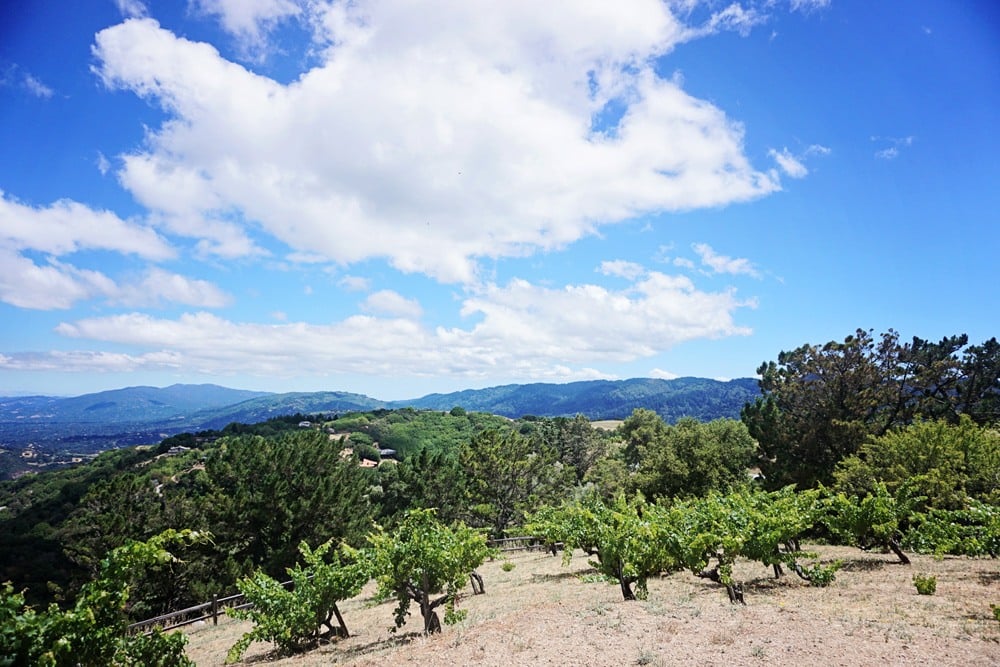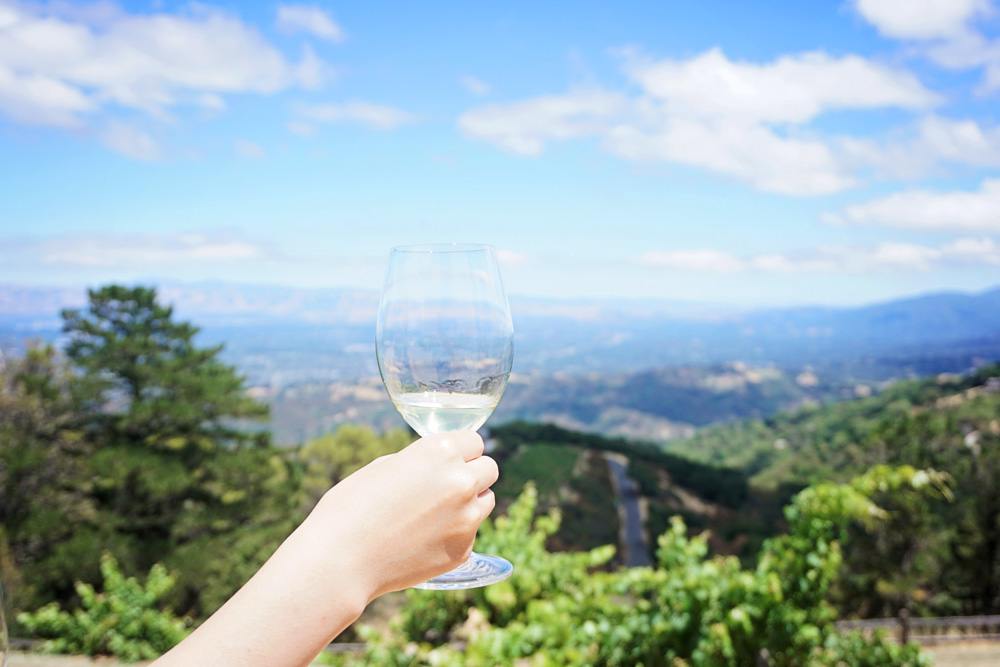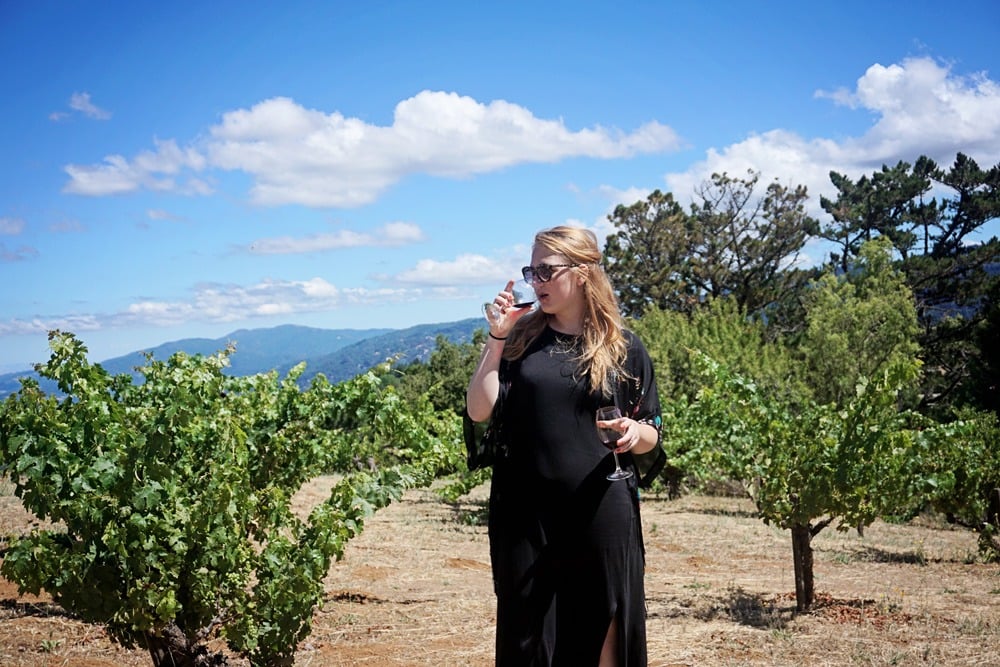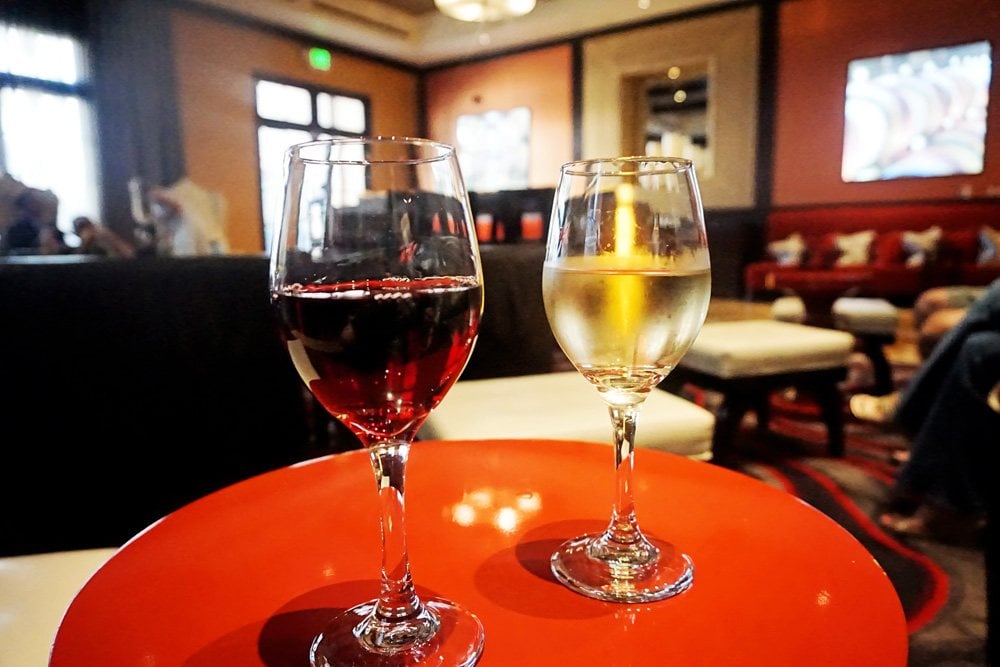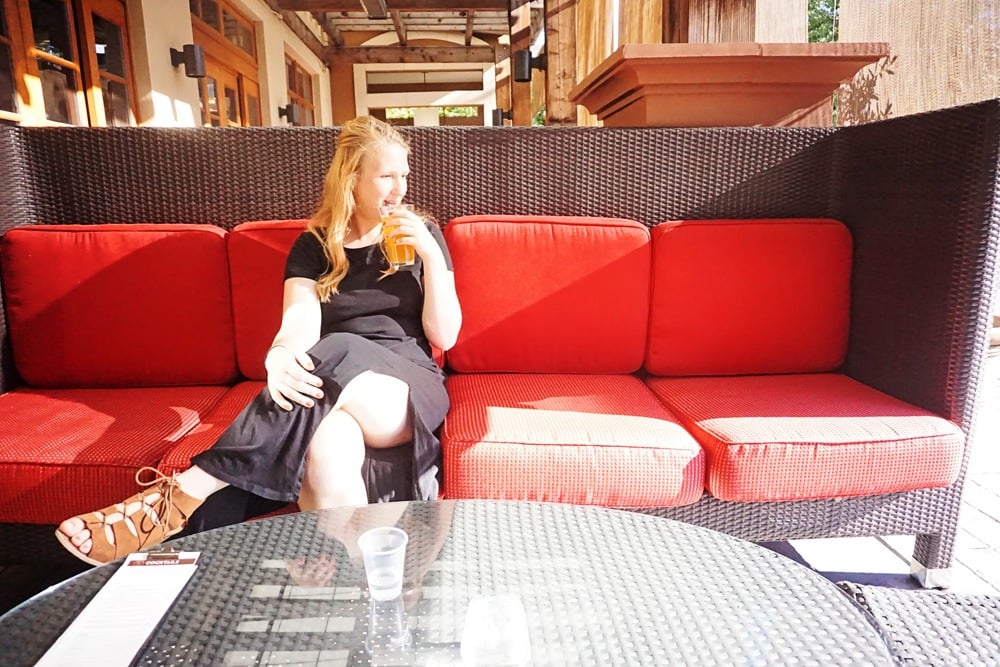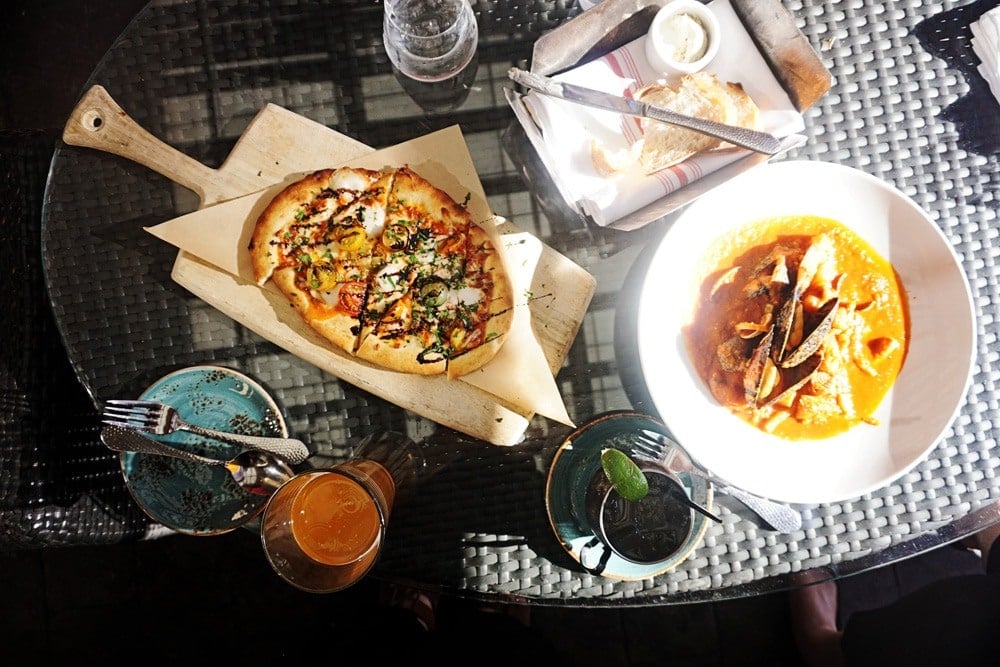 After wine tasting, we headed back to the hotel and got there right as the Juniper's wine hour started. Since the hotel is part of the Curio Collection (where each hotel is unique to its area), it has a wine tasting hour. Now, I thought this meant an actual tasting, like wineries do, but in reality, you can have a full glass to enjoy. We loved that! After freshening up, we spent time hanging out in the lobby admiring the interior design and cooling off from the hot afternoon we just had. For dinner, we stayed at the Juniper Hotel in their Parkview Kitchen and Spirits restaurant. We ordered a flatbread and a big bowl of cioppino. I had cioppino for the first time in North Beach a few months ago and have been dying for a round two! We had such a great night just eating great food and laughing.
I loved our sister getaway at the Juniper hotel and she did too! She visited a few months ago and spent most of the time in San Francisco, so she loved doing something different and seeing new things. As we were driving back to my apartment, we saw this massive blanket of fog and I was so happy I got to spend my weekend in sunshine!
If you're staying in Cupertino or one of the surrounding South Bay cities, I highly recommend staying at the Juniper Hotel! The staff is so kind, they have a great kitchen and I loved how close it was to the Santa Cruz mountains. I wanted to go a day trip to Santa Cruz… next time!

Thank you to the Juniper Hotel for providing a complimentary stay. As always, all opinions are my own.