I'm going to say this loud and clear: I think Americans don't translate Scandinavian interior design correctly.
I just spent a summer living in Copenhagen and constantly found myself saying "wow, ok, this isn't what I thought Nordic or Scandinavian interior design was at ALL. And I love it!"
Yes, a lot of Scandinavian style leans on a neutral color scheme,it's not minimal and bare like I've seen on my Instagram page a lot (usually by a fresh post-grad who has a small budget to shop IKEA and is allergic to color and calls their living room "Scandi" when they really mean minimal).
If you're looking to adopt Scandinavian design ideas into your home and really embrace the Nordic / Scandinavian living values, this post is for you.
Nordic vs Scandinavian Design
First off, let's clarify the difference between Nordic and Scandi home decor. Really, this comes down to geography.
Back in the day, Denmark used to rule Greenland, the Faroe Islands, Norway and Sweden. These are the countries that are considered Scandinavian countries, with Denmark, Sweden and Norway and The Big Three. But, what about Finland, Iceland and Åland?
That's where the term Nordic comes into play. Denmark, Norway, Sweden, Finland, Greenland, the Faroe Islands, Åland and Iceland fall under the blanket of "Nordic".
Personally, I use them interchangeably which I'm sure some folks disagree with but I think all Nordic countries have their own individual styles that make them unique, BUT also at the same time are very similar in style and values.
In this post I'll be using the words Nordic and Scandi to reference the same genre of interior style.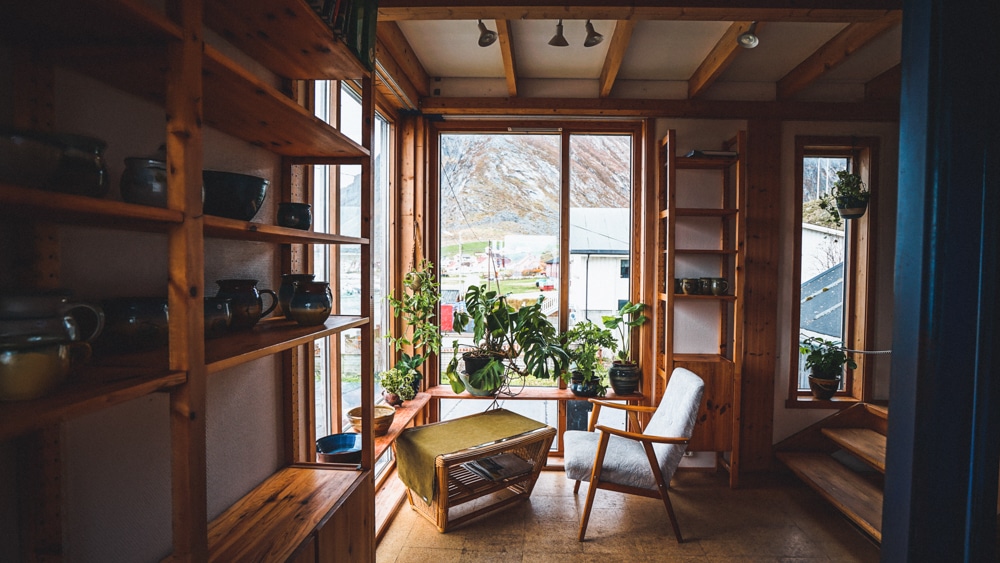 History Of Scandinavian Interior Design Styles
The trend of Scandi room design hit the mainstream in the United States and the rest of Europe circa 1950. IKEA was founded in the 1940's over the past ~70 years and has played a huge part in contributing to the American obsession with Scandi decor thanks to their affordable and simple furniture.
Quick note- just because IKEA is affordable, doesn't mean it's poor quality. It's a beloved brand by Nordic locals and if you know the right pieces to get, they'll last for ages. They will always be one of the best places to go for Scandinavian furniture.
Values Of Scandinavian Living
A key to nailing Scandi living is knowing their lifestyle values. You have to remember that Nordic countries are, well, way up North and thus have long summers and long dark winters.
When I was living in Copenhagen, the sun rose around 5am and set around 11pm. But, in the winter, the sun rises around 10 am and set around 3pm. Because of the dark winters, Nordic folks put a huge focus on their interiors to make them welcoming, functional, clean and cozy.
Hygge is big and is reflected in all spaces (that's the mood of coziness and "comfortable conviviality" with feelings of wellness and contentment). Aka, exactly what you need to survive long winters.
Lastly, there is a focus on sustainability with Scandi and Nordic interior design (and living.)
What Are The Key Elements Of Scandinavian Style Interiors?
Scandinavian interior design characteristics are focused on natural light, wood, clean lines, functional first, pops of color with neutral colors, cozy textures, plants and lack of clutter.
It's almost Japanese with a wee bit of boho. I saw a lot of details that felt a little whimsical while being practical, which is what Japanese style reminds me of (and is probably why Japandi is becoming a trendy home style this year).
Again, it's not exactly just bare walls, a white couch and black lamps. That's minimal. Scandi interior design isn't minimal at all. There are a lot of layers that all come together to look clean and uncluttered.
Personally, I think it's really hard to achieve without swinging to a bohemian interior design vibe (those plants and cozy rugs are the ones to watch out for!!)
Lastly, Scandinavian home decor elements are the big ones that tie everything together to make it feel, well, Scandi. There's certain shapes and brands you'll want to buy in order to get the right look.
How To Achieve Nordic & Scandinavian Home Design
One that note, building a Scandinavian style home is hard and requires careful product shopping for the right accent pieces to tie it all together. There are certain shapes you'll want to look for on items (listed below) to get the look.
Go for wood tables that are lean, curved counters, table lamps in bulbs or mushroom shapes, triangular pendant lighting, textured rugs, ceramic plates, just to name a few.
Let's say you're building a Scandinavian style living room. You'll want to lean on clean lines and tons of texture to add cozy corners to the room. This may look like a white couch with wood legs, a matching coffee table over a textured rug, and a chic side lamp that's tall, thin and sleek – and strong enough to replace the big light but dim enough to feel cozy and welcoming at night.
The wall behind the couch probably should have a Matisse poster for a pop of color, along with the throw on the couch. Make sure the frames on the prints match the lamp color (it's all about attention to detail with Scandinavian decorating!)
Lastly, in the corner, you'll want to put green standing plants like elephant ears or monstera plants. Don't feel like you need to stick to white walls only.
Many Scandi room design ideas I've gathered after my time in Copenhagen have color. One of my favorite rooms was a dining room in a ceramic shop – the walls were pink and it was amazing!
Shopping List For Nordic & Scandi Style
If you need decor ideas, these are tons of Scandinavian decor pieces I've been eyeing for my cabin that I'm decorating with a slight Nordic theme! I really believe that Scandinavian interiors all come together with the right room decor pieces (not the color of the lack of!)
Some of my favorite Nordic home brands:
Style Of Products To Shop
Nordic and Scandi styles are trending right now in modern interior design worlds. I hope this helps you find a little guidance on how to make your living room feel Scandi or Nordic (or any room in the house).
Really, I just want you to know it's not bare and minimal. This design trend has a lot of texture, layers and yes – color!
I'm writing this post from my new cabin up in Arnold, California. I'm in the middle of painting the living room right now and aim to make this cabin an Eclectic Nordic theme.
There's gonna be bold colors you probably won't find in a true Nordic space (like green walls and floors) but I'll be laying classic Hay Design products and IKEA light fixtures, among other details, to make it feel a little Nordic.
It's been such a fun challenge to make come together and I can't wait to show you what it looks like when I'm done! I've been stalking Pinterest for tons of interior design ideas and trying to make them come to life without breaking the bank lol.
I'm telling you think since you shouldn't be afraid to mix interior design styles. If you love Scandi, boho and organic modern styles, you can merge them all for your unique space!
Ok, now happy decorating.