Last week Robin and I needed an escape from the fog, so we booked a table at Scribe Winery in Sonoma and planned a day trip to wine country. The weather was perfect and was a great way to unwind after a busy couple of weeks. I threw on my new rose skirt from Forever21, comfy heels and we were off!
We've been hearing great things about Fremont Diner, but the wait times are brutal on the weekends. But, since we were heading up there on a Tuesday, we planned on grabbing brunch there before our wine tasting. The Fremont Diner used to be white, but they did a little paint job this year and now it's blackish/grey, but just as cute as ever! Think flowers, a cute old-timey truck parked outside, colorful decor and an airstream on the back patio. It screams "California" and I loved it before we even had the food. THE FOOD! Now that's something out of this world. I tried the Fried Oyster Sandwich and Robin had the Fried Chicken Po Boy. We shared a side of cheesy grits and everything was cooked wonderfully. Next time we visit, I want to try a piece of pie and a craft beer.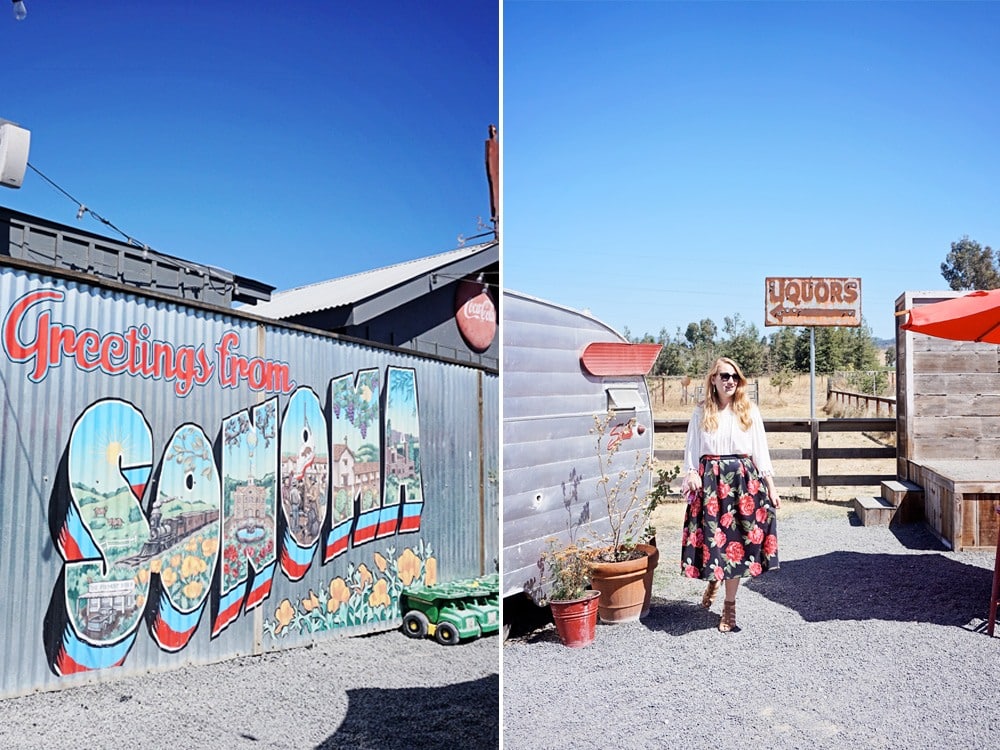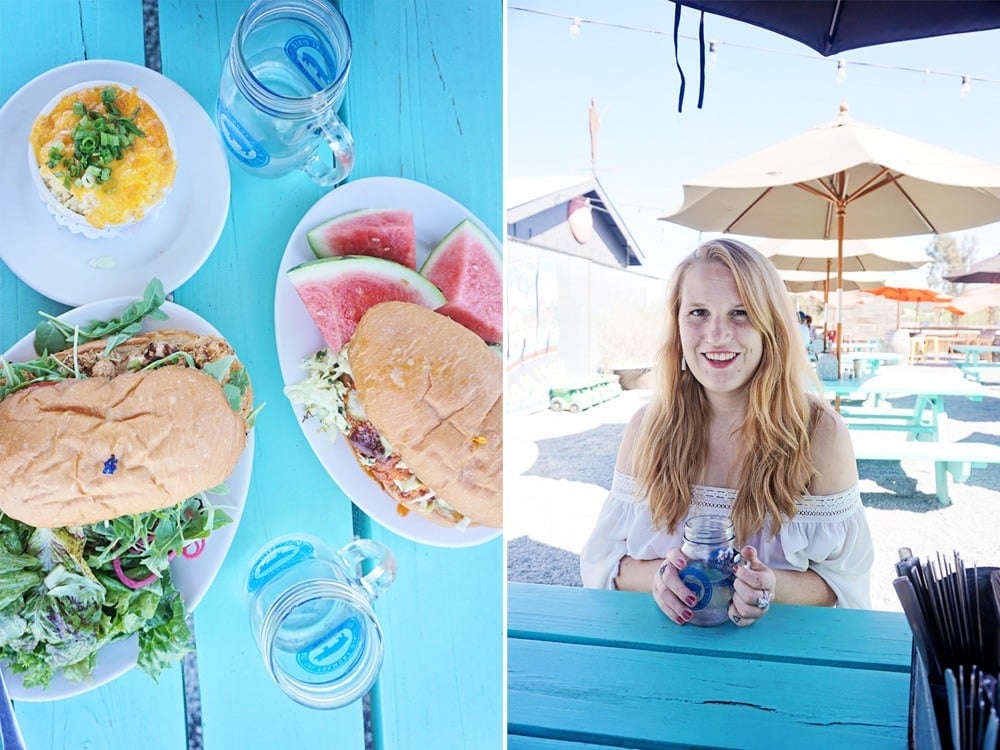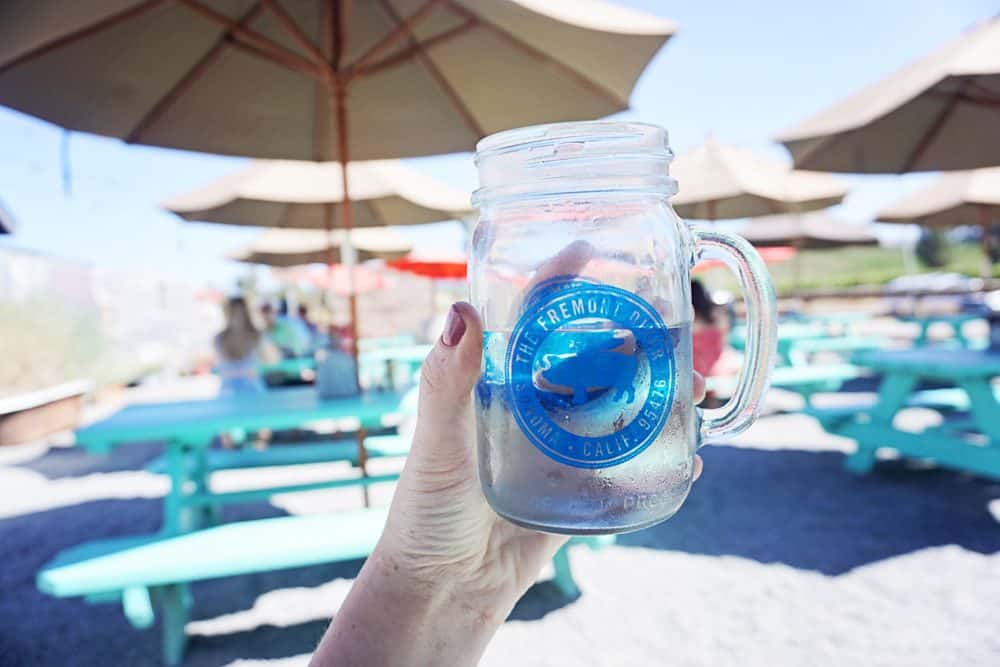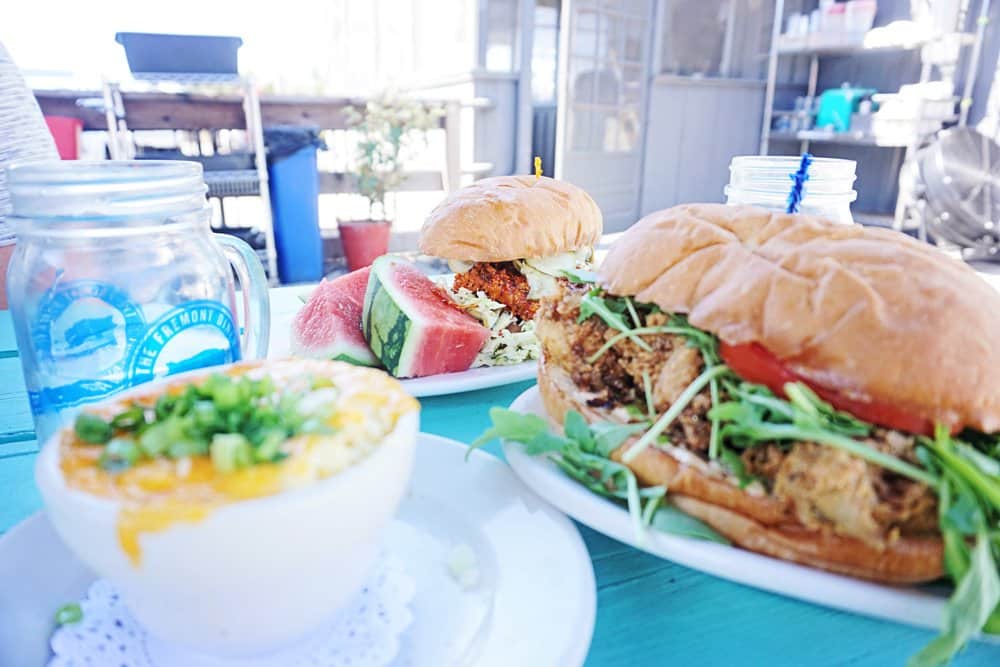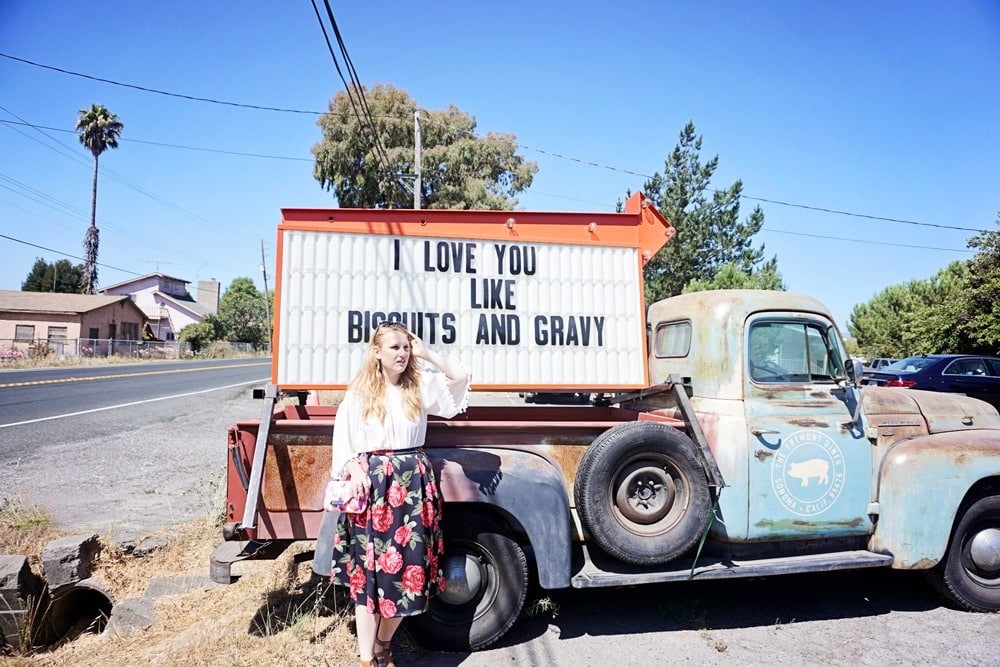 After filling up on food, we headed to Scribe Winery which sits on a little hill that has a great view of the area. This winery is seriously one of the cutest, best-decorated place we've been too. All tastings happen outside on tables decorated with cute flowers. The sommeliers bring everything out to you and you even get snacks like cheese, local almonds, and watermelon. I loved how they are really focused on the experience instead of shuffling you in and out quickly. When I visit wine country, I want a spot to sit outside and slowly sip wine. This is the best spot so far. Since it was a Tuesday, only about half the tables were full. It was peaceful, had a nice breeze and in the shade. I wanted to stay forever.
Make sure to call ahead to make reservations otherwise they'll turn you away. Tastings are $35 a person, so not the cheapest by any means, but totally worth it. Next time we visit, I'll want to just get a bottle, grab one of their Mexican blankets they offer to guests and just hang out on the lawn.