Robin and I wanted to shake up date night so we found a sunset cruise in San Francisco on Vimbly, a company that specializes in connecting adventurers like ourselves with fun things to do in cities across America. We've sailed the bay before with my sister when she was visiting, but this cruise offered a more relaxed, spacious and most importantly, dry experience (the other one was on a catamaran and about 20 minutes in I got splashed with a huge wave!)
So, on a warm (for San Francisco!) evening, we headed to Fisherman's Wharf to board the Red & White Fleet for a 2-hour cruise around the San Francisco Bay. I loved how big it was. There are three floors and each one is packed with seating options. We opted for the top level, which was open and allowed sweeping views (and also lots of wind! ). We knew that coming in, so I made sure to bring an extra jacket.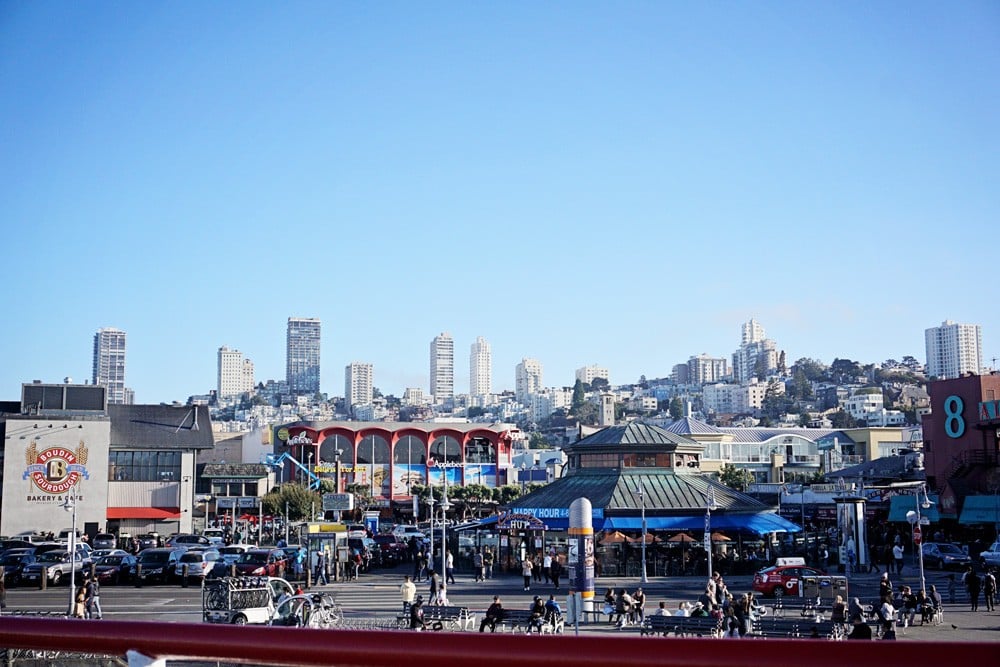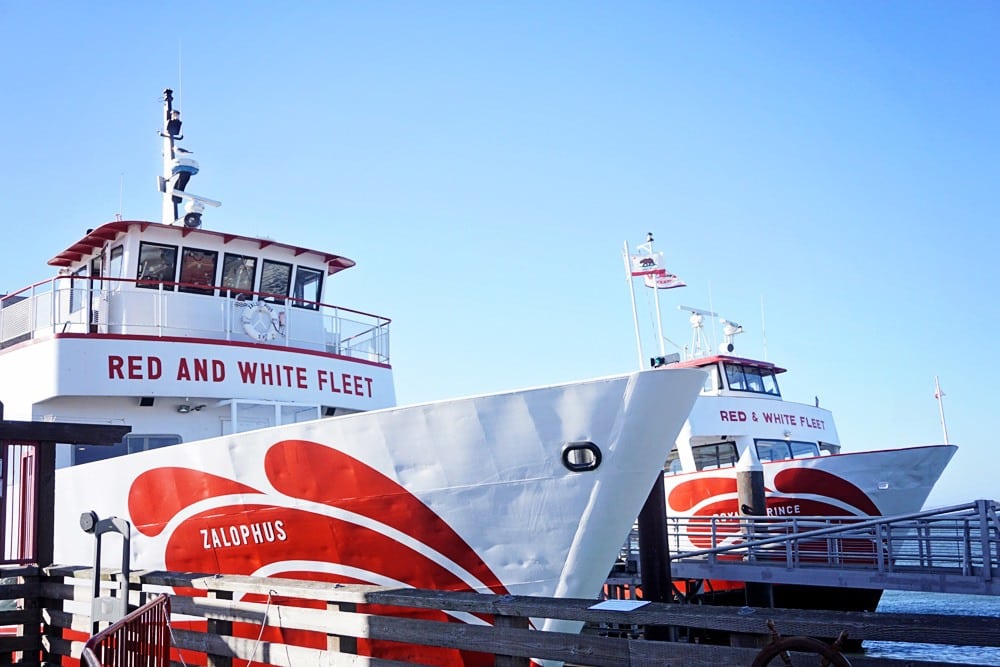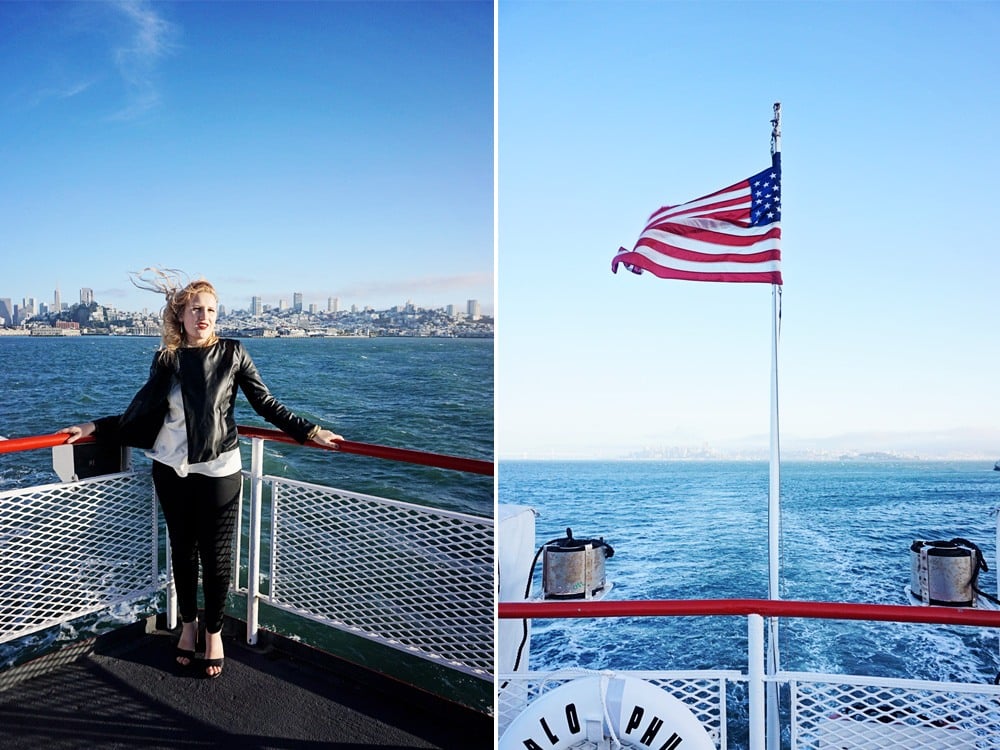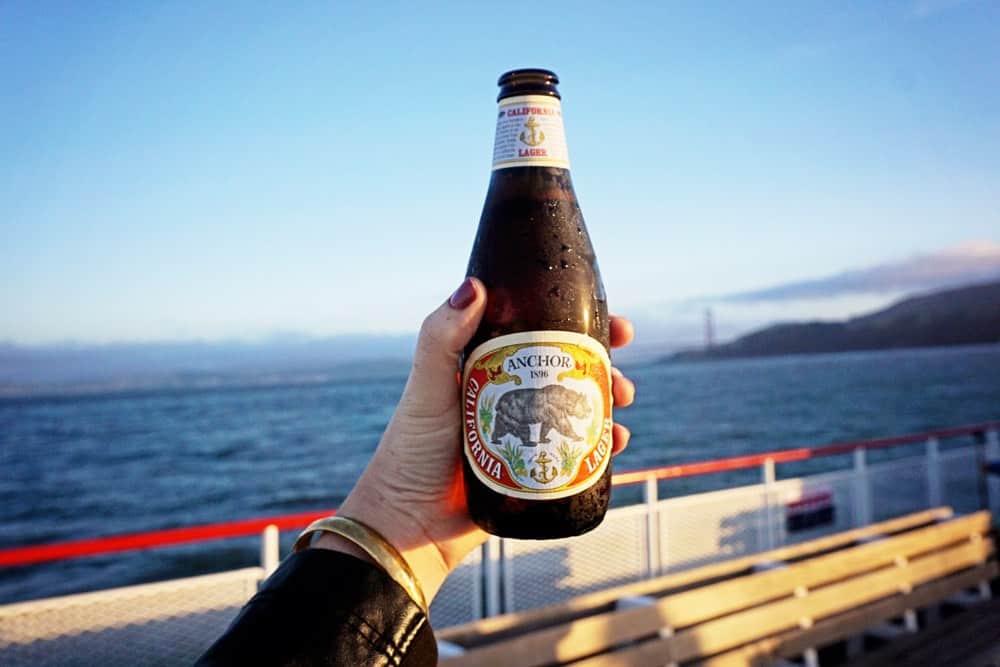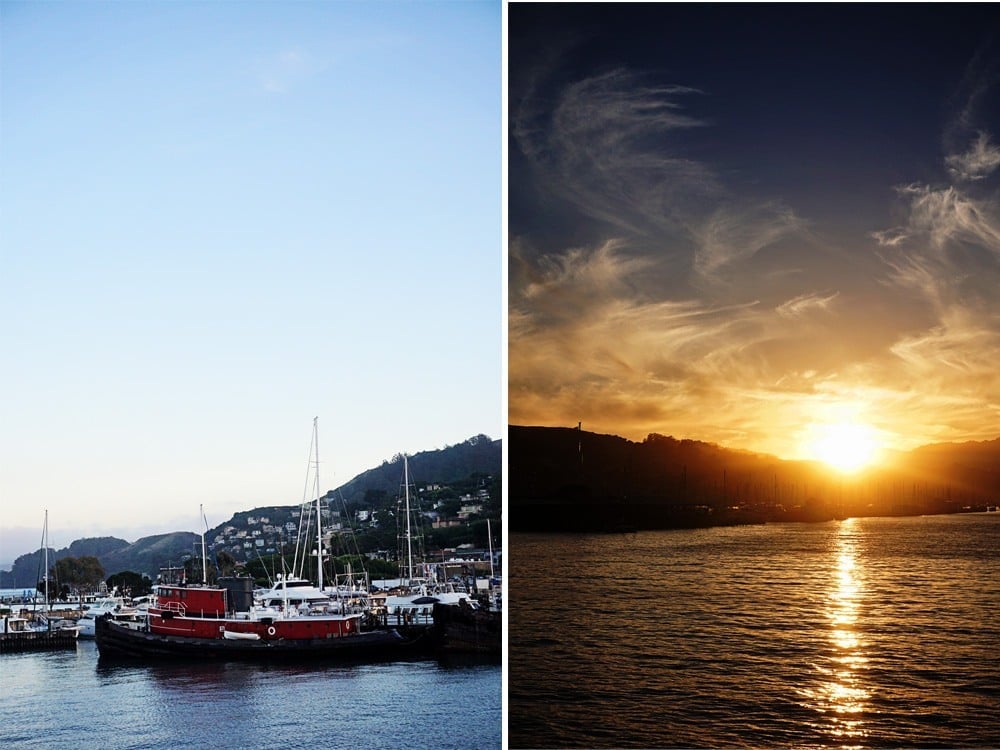 What made this cruise stand out for us was the little details, like how organized they were and the live music playing. We quickly found seats in the corner of the top level, snuggled up and left the harbor right on time. The had a live musician playing pop covers softly on the second floor, and he would also give occasional commentary on the sights. We started at the Wharf and sailed towards Alcatraz, then swung East around Angel Island. I LOVED this part because we still haven't made it to Angel Island and I wanted to see what it was like before a day trip there.
Over here the wind is blocked, so it was a bit warmer. Plus, the sun was starting to set in-between the hills. We already agreed that this date night was 100% better than a standard dinner out. You get one free drink with your ticket, so I grabbed us both some Anchor Beers and we sipped, chatted and watched the sun set behind the Tiburon and Sausalito Bay, another stop on the cruise. I loved getting an up close view of the fishing boats parked in North Bay.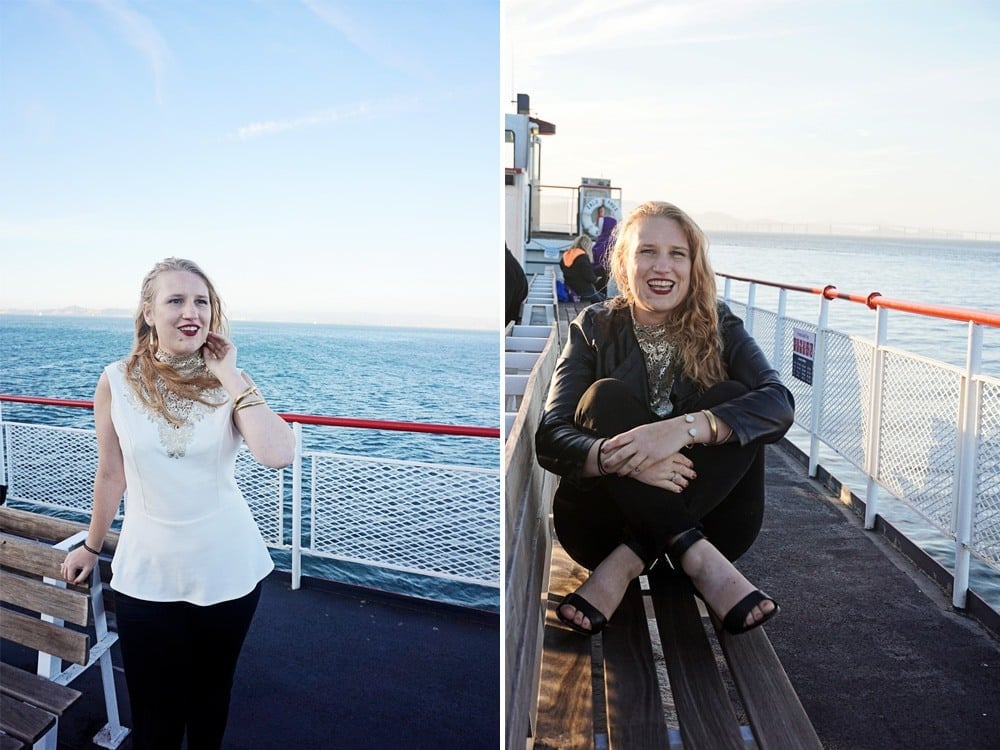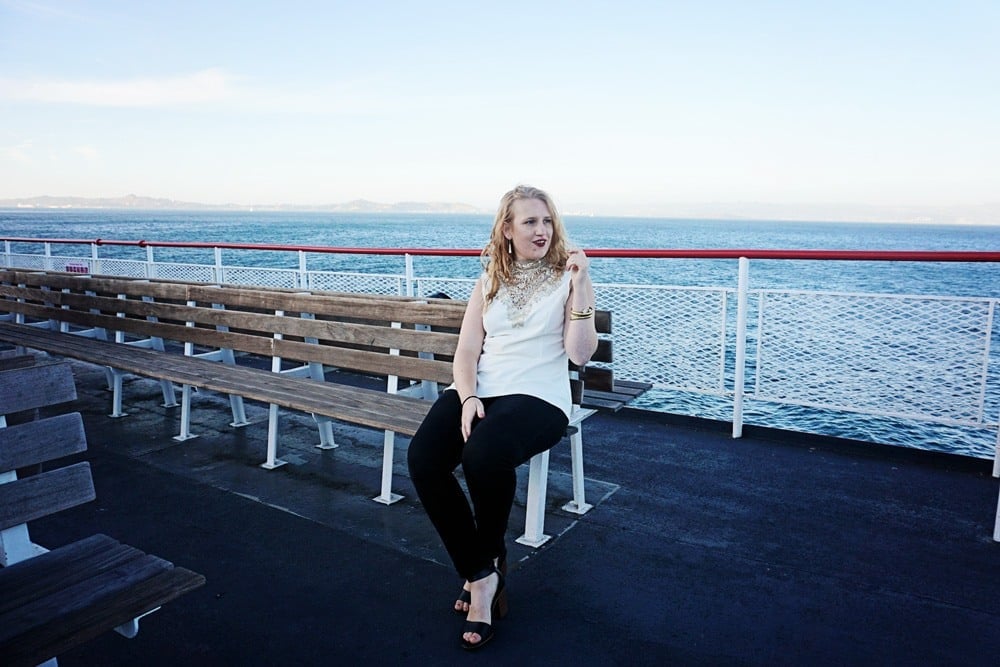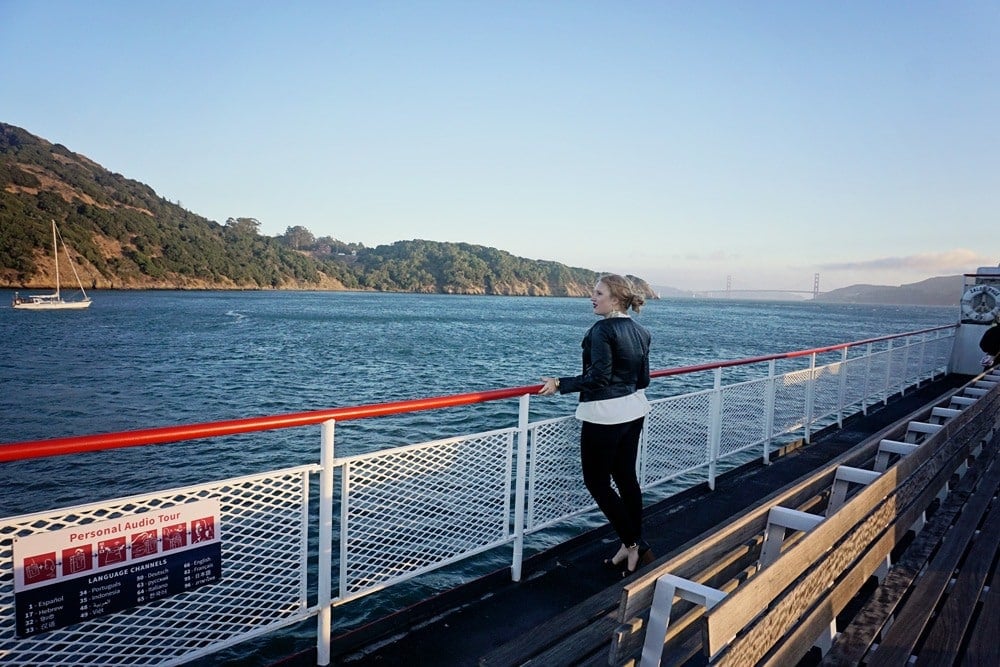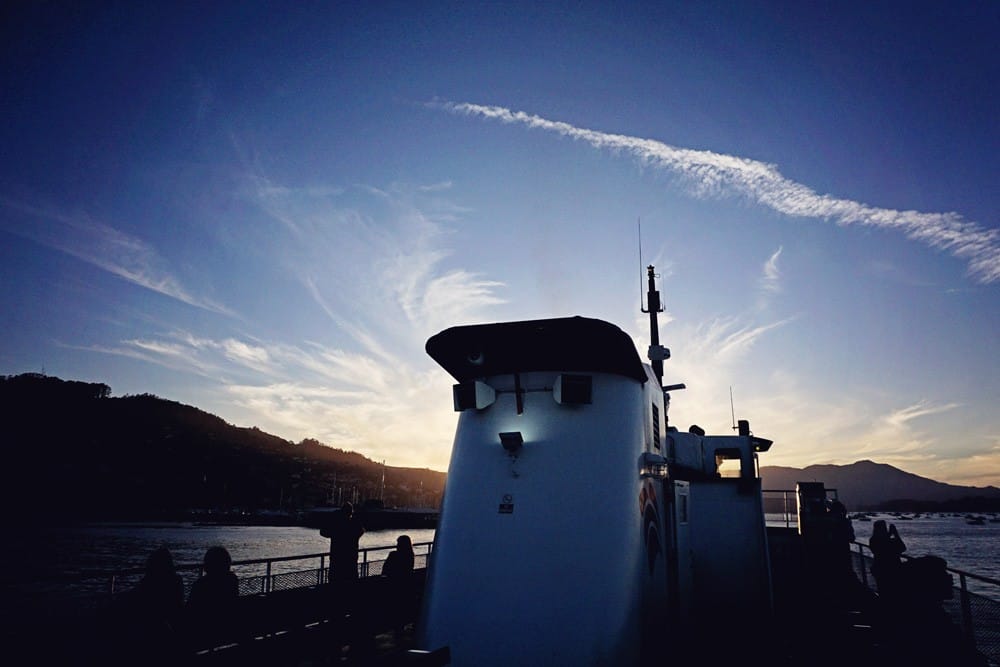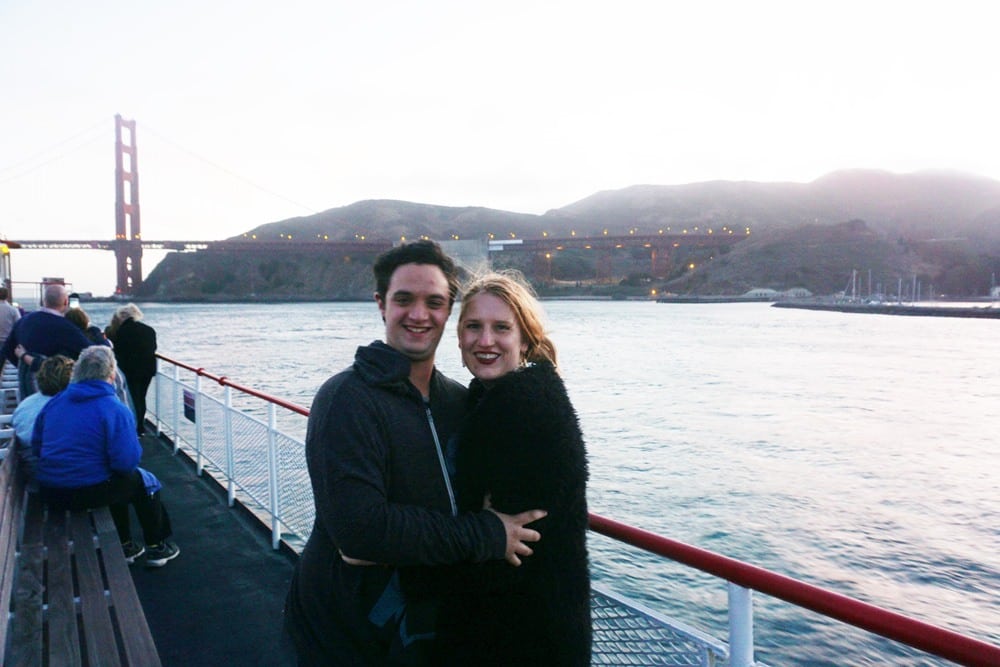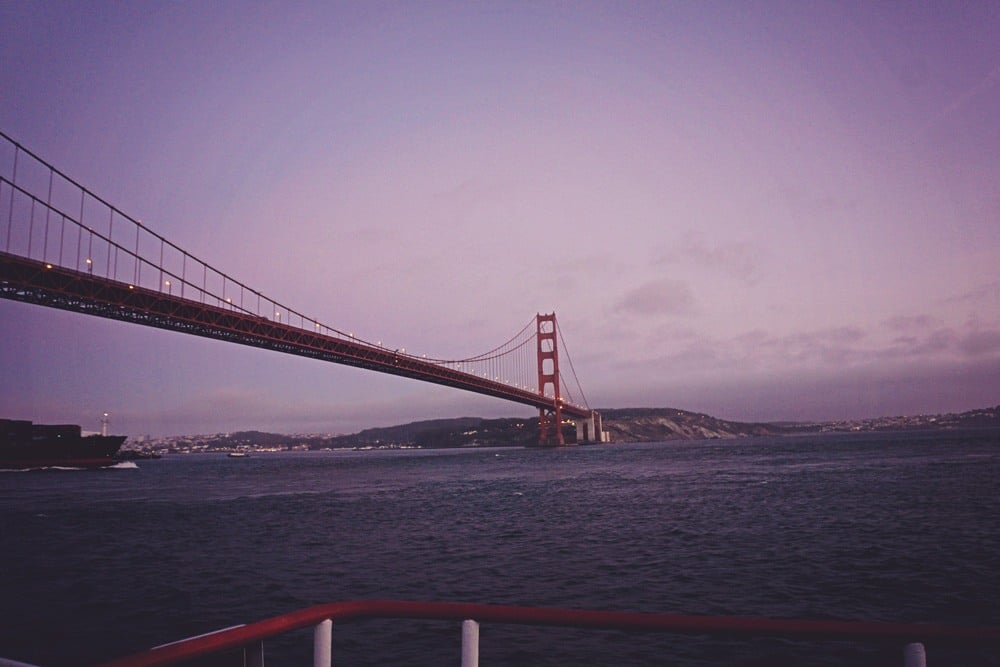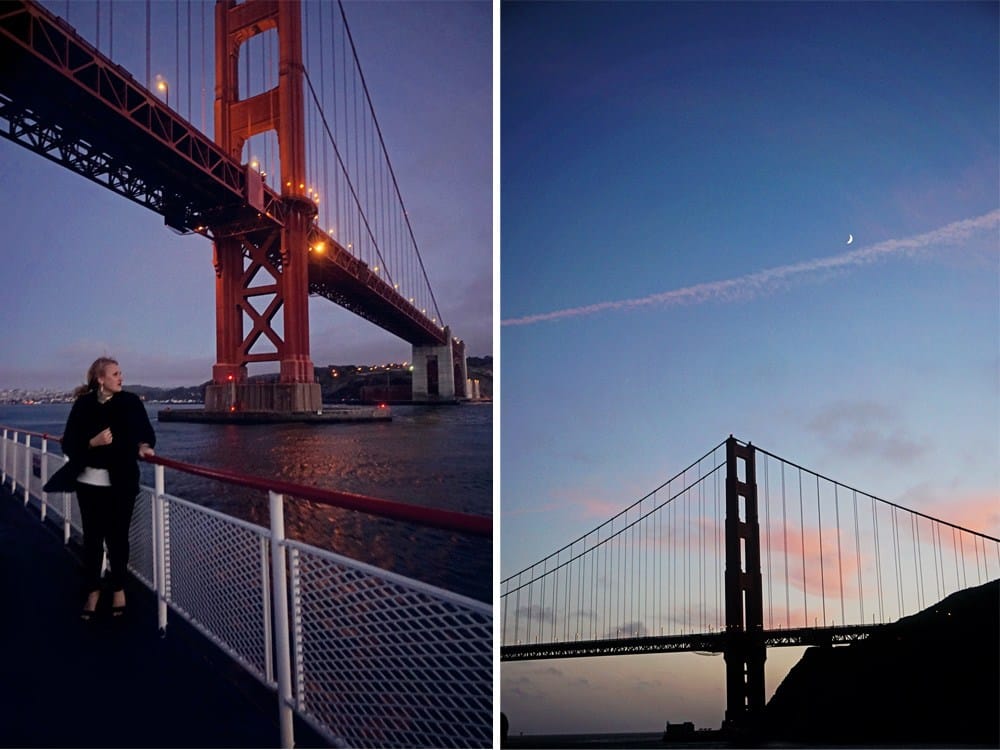 Lastly, as the sun was setting deep and the colors were vibrant, the boat turned towards to Golden Gate Bridge. The upper deck had been pretty empty for most of the ride, which I loved because it felt even more romantic. But for the bridge, everyone ran out to see the view of sailing under it. No matter how long we live here, I will never, ever tire of the bridge. We were pretty cold and this point because we didn't sit inside at all. If you book this cruise, make sure to wear really warm things! Maybe even bring a pair of gloves.
Next time you're visiting San Francisco or are looking for something new and fun to so in your area, make sure to check out Vimbly, a hot new company that helps connect you to fun experiences. If you are in the Bay Area, you can also try a hot air balloon ride, explore Muir woods, take an oyster tour, or go kayaking. Just to name a few!
SHOP MY OUTFIT

A big thank you to Vimbly for providing a complimentary experience. All opinions are my own.