Yosemite is beautiful, there's nobody who will say otherwise. It can also be incredibly hard to hike. There are a handful of "easy" hikes in the valley, such as Lower Yosemite Falls and Mirror Lake which are paved, but the difference between that and the "Moderate" hikes vary greatly, in my opinion at least.
On our second day ,we tackled the hike to Vernal Falls. As someone who is sitting at a desk or on a train all day, I found myself woefully out of shape. That being said, it felt really wonderful once we got to the top!
The hike is about 2.4 roundtrip, but it's pretty much uphill the whole way. Most of the trail is paved until you get to the base of the falls which require a lot of stairs and not looking down!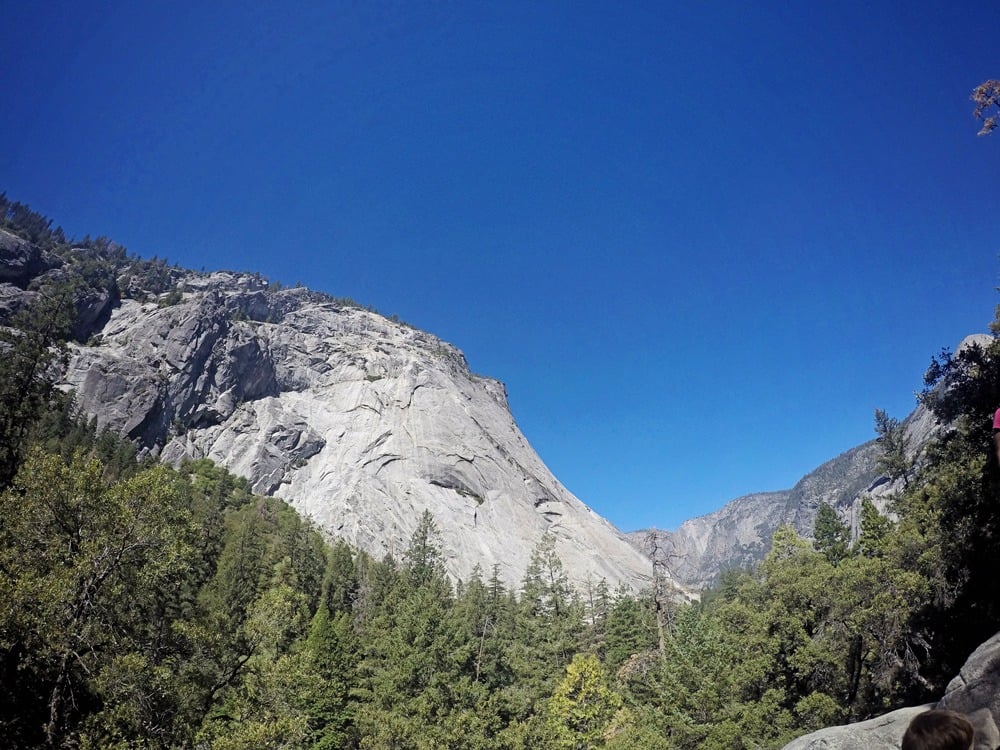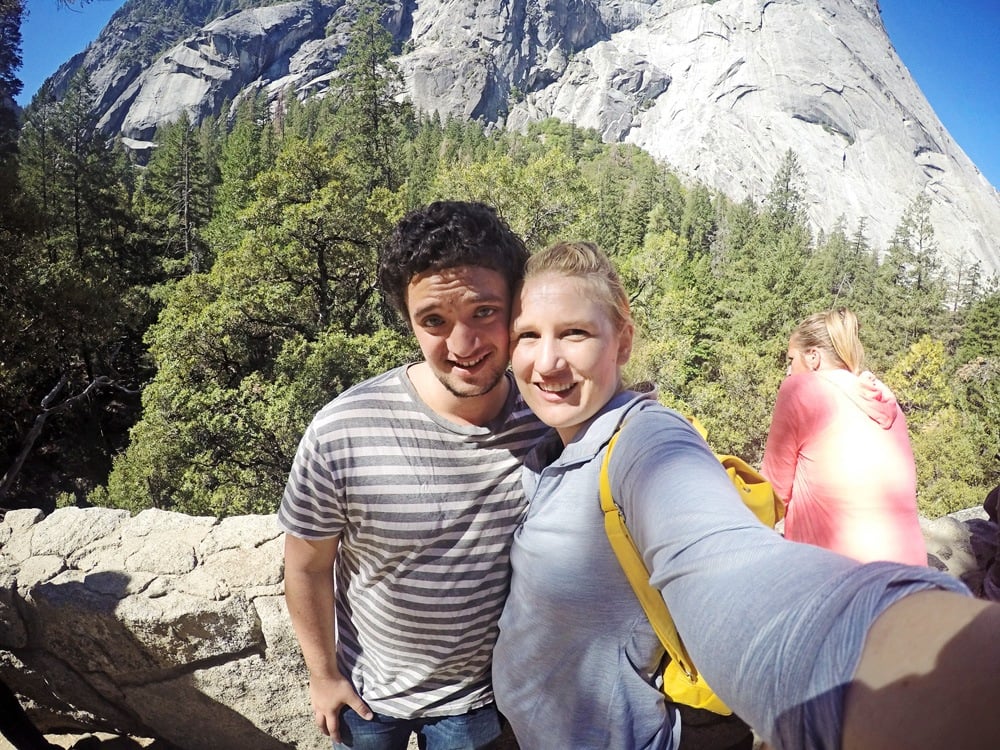 Because the hike was longer, I opted out of bringing the nice (aka heavy) camera and instead tossed our GoPro on loan from Verizon into my bag. This was my first time using a GoPro and now I'm addicted. It's tiny, easy to use and the photo quality is pretty great. Plus, the video features came in handy when a friendly yet sneaky squirrel tried very, VERY hard to steal out snacks while we rested on the top of Vernal Falls. Look out for that video soon. All of the photos in this post were taken with the GoPro.
For our longer hike, we packed simple with just the GoPro, gluten free dairy free snacks, and water bottles for the both of us. The hike roundtrip was about 3 hours, so if we went on a longer hike, we would have brought more water.
We each wore simple hiking gear but again, the harder/longer hikes really require proper backpacks, supplies and walking sticks to help make it up.
Most of that can be found in the Mountaineering store at Half Dome Village if you didn't bring it in. My whole body hurt so much for the days afterward (even when I'm writing this post, almost 5 days from getting my butt up the mountain). So be prepared for sore muscles, but feeling very accomplished.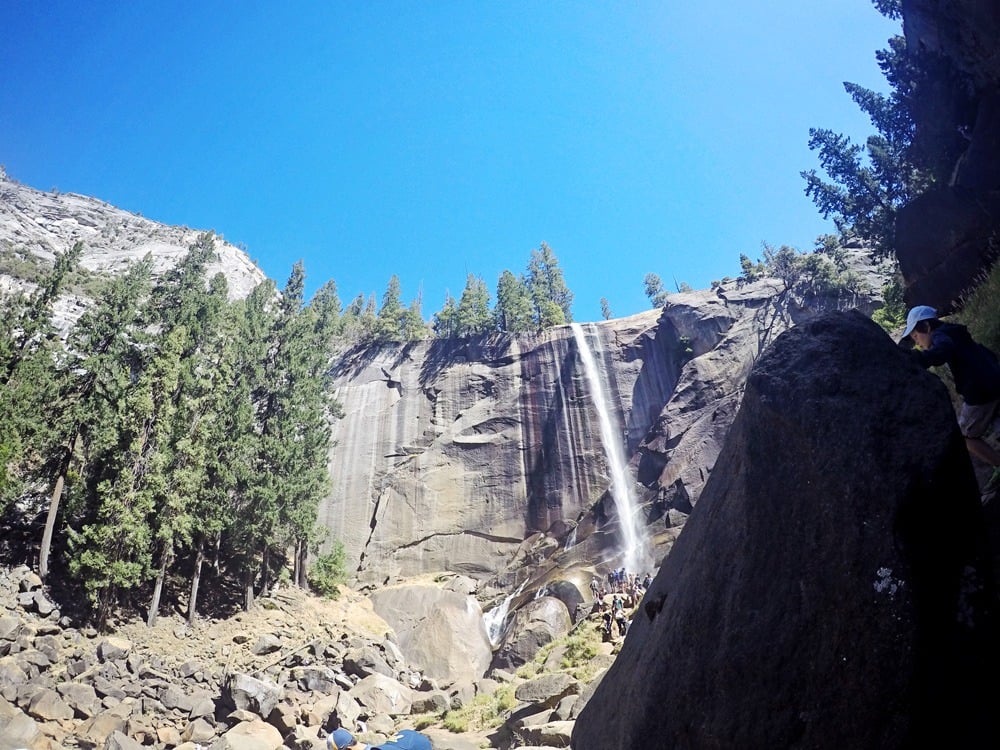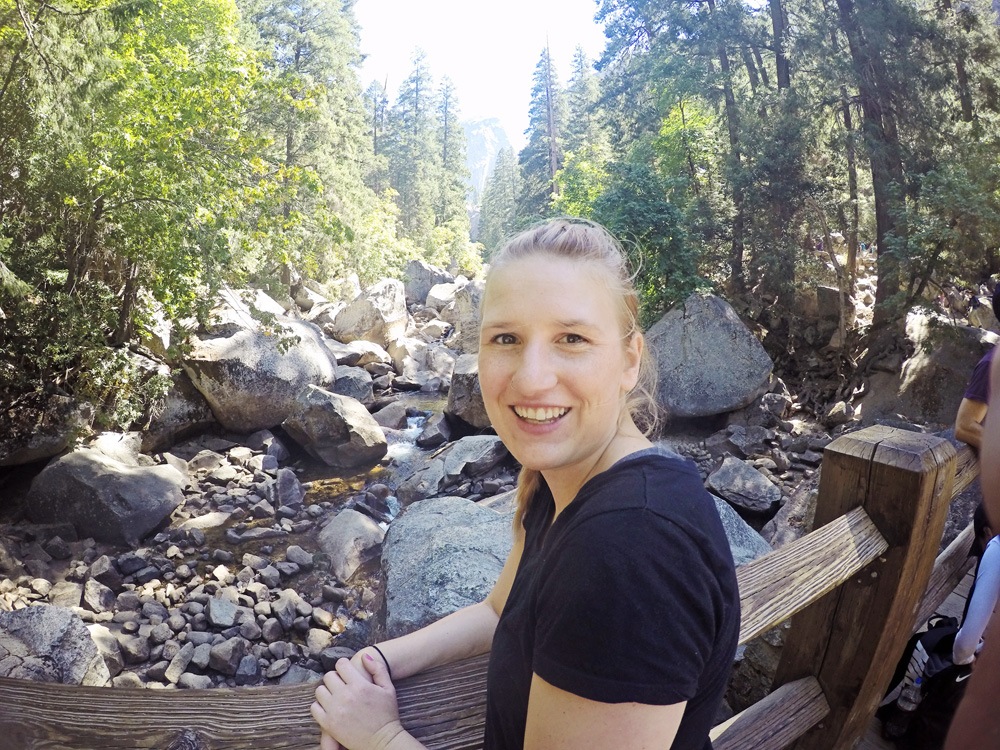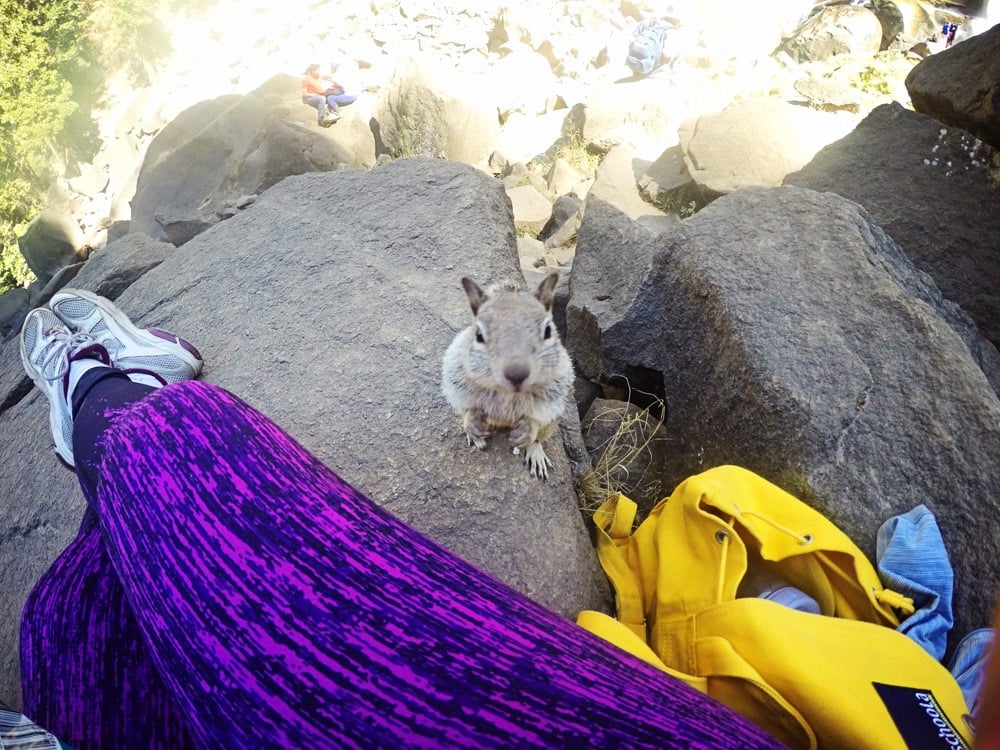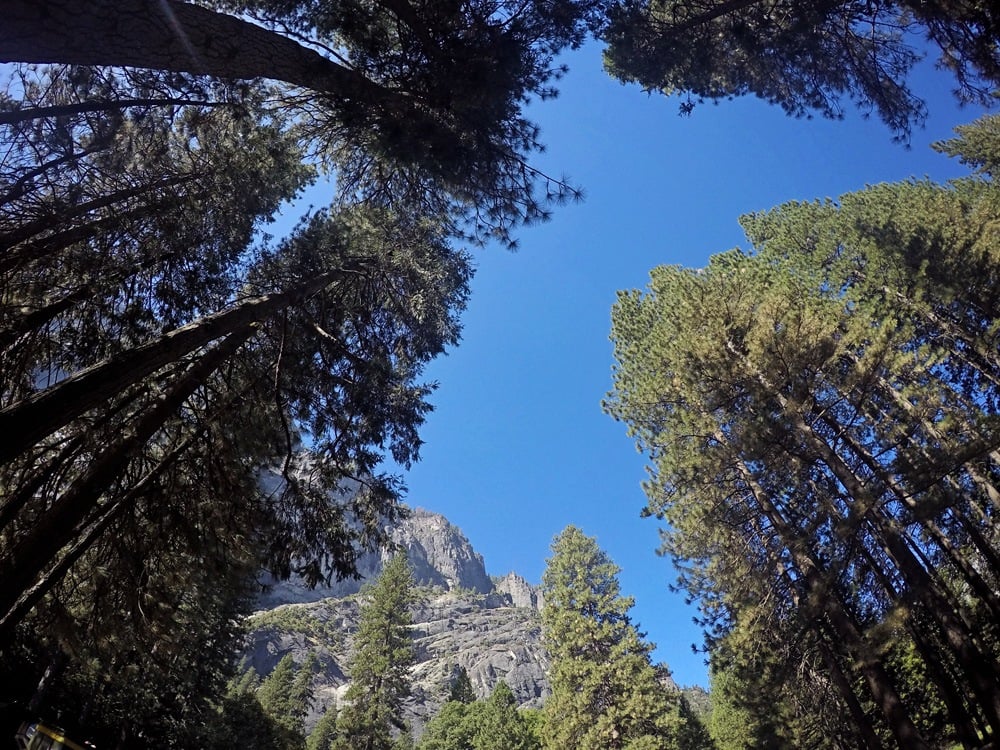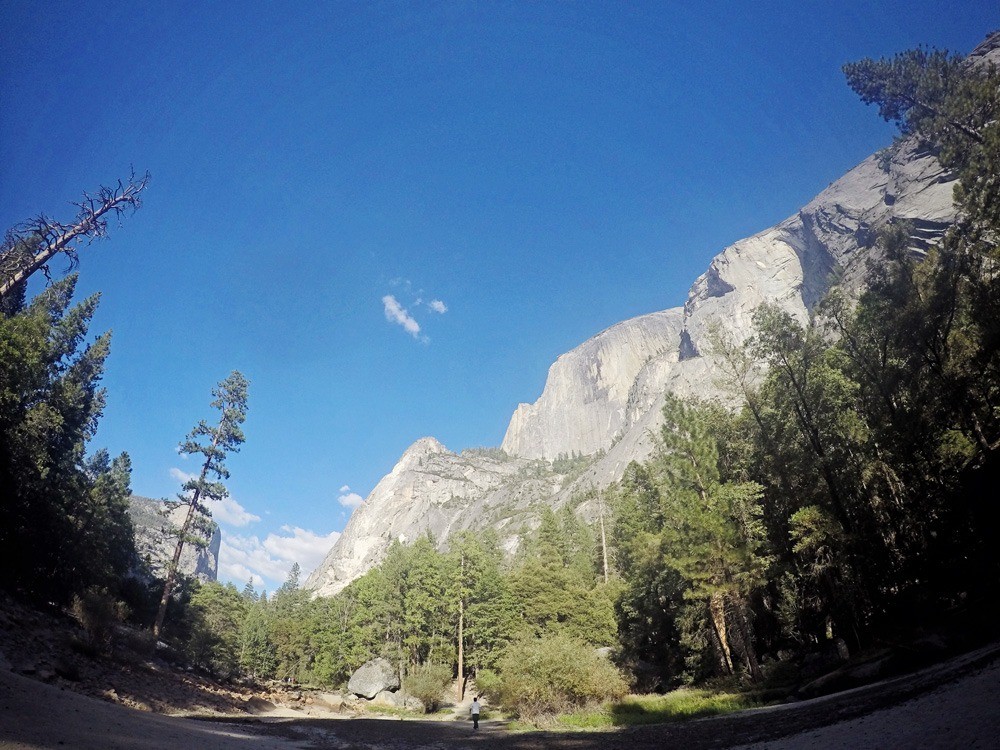 Still on my list is working my way up to Half Dome, though that's a lot of training and probably a few years out. Our Lyft driver a couple of weeks ago told us him and his wife trained on a huge hill near their house for a whole year before going up Half Dome, so I'm not in any rush. I also want to try the Panoramic Trail the Four Mile Trail. I heard it's also popular to get a ride to the top of some of these mountains, like Glacier Point, and just doing the downhill portion instead of both ways. Probably something I could do more easily!
I hope this has helped you prepare for your visit to Yosemite and to get a feel for what the hikes are like, as well as what to bring!