I couldn't escape this cute orange sweater for months. Shop Cider ads kept popping up everywhere on my feed and then on my TikTok FYP. But I didn't know anyone in person who has tried them, and all the gals in the ads were nowhere close to my body type.
So I decided it was time to test them out myself for you guys for another round of Saw It On Social, where I give honest unsponsored reviews on all those Insta and TikTok famous brands and products we see online. Let's go chat Shop Cider reviews and figure out: are they legit or a scam?
As with any new online clothing store website I encounter, I always have some doubts on if it's just another crappy fast drop shipping company like Halara is, or another extremely unethical fast fashion company like Shein (seriously, don't shop there.)
When it comes time for these reviews and brand deep dives, I always try to figure out who owns the company, what their BBB rating is, if they've had any super bad press and a general background check for you guys. I do go into all that and more, but first, let's chat why I was drawn to Shop Cider in the first place.
Why I Was Drawn To Shop Cider Clothing
As a gal who loves colors and whimsical clothing but lives in a world where neutral Kardashian-style pieces always seem to dominate the market, I think I audibly gasped the first time I saw all the Cider clothes. Quirky sweaters, vintage feeling tops, romantic lace dresses, pants with freaking mushrooms on them for goodness sakes, it's like an urban cottagecore wet dream over there.
They even break aesthetics out for easy shopping. Looking for something romantic, or K-pop or retro? You can easily shop those curated categories to build out your dream closet. It's really that easy.
As with all my reviews, I make sure to buy a variety of pieces (pants, dresses, tops, etc) so get a holistic view on the quality of work compared to the price points. This is what I ended up buying:
What I Ordered From Shop Cider & How It Fit My Size 14 Body
Shop What I Ordered From Cider


Shop Cider Orange Sweater Review
This is the famous Orange Sweater I've been lusting over for ages! It was all sold out on the straight sizes but the exact sweater was available in the plus sizes still. (Annoying it's on a separate listing but I rant about the size chart issues later).
You could see the green stripe under the white top a little more than I expected but otherwise, it's exactly how it looks online. Really soft and the perfect thickness for lounging around the house (not to thin, not to warm). And i get compliments every time I wear it. 10/10.
Daisy Dress Review
I loved this fun dress for summer! The yellow daisy pattern is super cute for warm months. and I could instantly picture myself wine tasting in this dress. BUT, it's a little wonky. The sides of the dress stick out a bit on my body and it's hard to tie yourself, you'll need a partner.
The fabric itself is good quality and thick, no see-through happening here! 6/10 for the sides.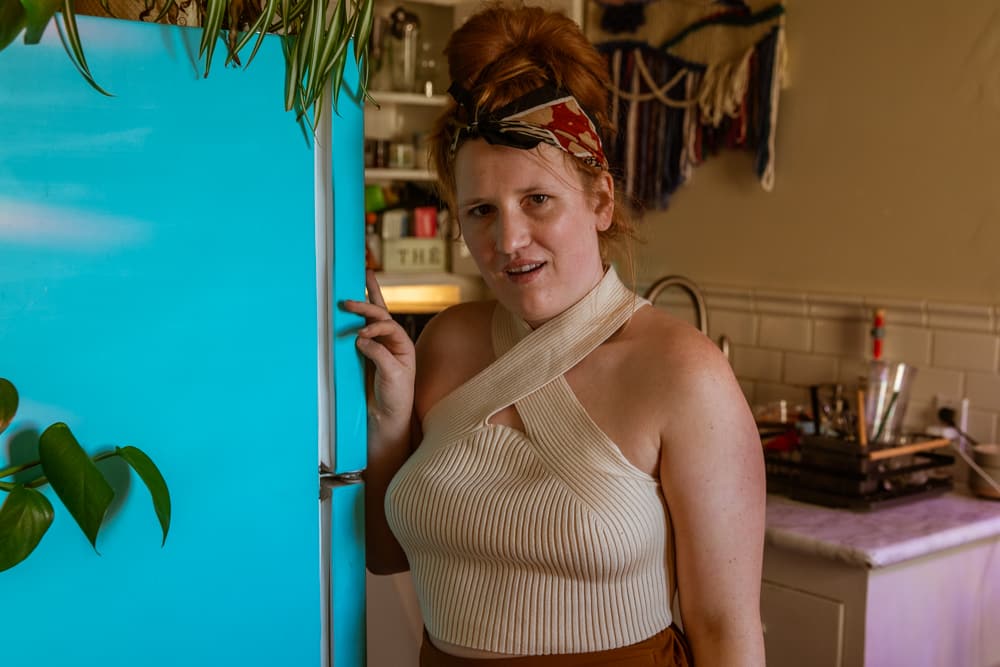 Beige Hatler Crop Top Review
I picked this halter crop top out because I like the fun front design, but mostly because it was tagged as one of the most popular crop tops on the site. I always like to test out the popular items for these reviews! And, at $12 ($16 without a sale) I was intrigued.
So, I give this top an 8/10. The fabric is thick and quality and it looks like the photos in terms of color, which is great. But, it doesn't lay on my body the way it lays on the model's body. It caves in a bit at the top. I'm ot sure if this is a personal titty size/shape issue or a shirt issue.
That being said, I love the sleek look of this top and it pairs oh-so-well with high-waisted anything. I will be wearing this a lot in the future!
Cactus Earrings
I always like to try out the jewelry at a store because you can learn a lot about how that brand makes products by the jewelry. I've tired earrings from Shein and Romwe, both of which were held together by what looked like hot glue and of course, fell apart while I was wearing them the first time.
I'm happy to report these cute cactus earrings are made pretty well! Nothing high end here, but metal is used for the cactus portion and they aren't held together by hot glue so that's a win!
Retro Crop Top Review
As a gal who loves to run around sunflower fields each summer, the second I saw this retro top, and the model in the listing posing in a sunflower field, I knew I had to get it.
I do love the colors of this crop top, but this top isn't designed the best. The strap is too long so I have to tie it up or my girls fall out the side of the shirt. And after ordering it, I looked at the other customer reviews on the product listing and saw many people also had issues with the long strap. BUT, it is easily fixed and I don't mind tying it up. I can't wait to wear this in the summer. 9/10.
Mushroom Jeans Review
Sadly, I accidentally ordered these mushroom jeans in a size XS instead of XL, so I can't fit them on my body to do a full review here. They do feel like quality denim and the mushrooms don't look painted on or anything shady like I've seen with other fast fashion companies. If you also have a pension for mushrooms and cottagecore designs, you'll love these!
Rainbow Sweater Review
So, I ended up returning the Mushroom Jeans but they gave me the option to keep the jeans and instead get a promo code to buy something new. With that code, I picked out this super whimsical rainbow sweater! I haven't gotten it yet, but I will be updating this post with photos and reviews once I get it.
Note: I had a hard time shopping because I did so around the holidays so they kept being sold out of things due to sales. I would put something in my cart and then BOOM, it would be gone before I finished. The moral is to totally take advantage of the sales, of course, but if you want more items available wait until a non-sale.
Shop Cider Clothing Reviews: All The Questions You Have, Answered
Let's dive deep into the brand backstory. Every brand is more than just its products.
Shop Cider Is Unique To The Fashion Landscape
The Cider shop is taking a different approach to the fast-fashion world, which intrigues me. According to this article, the company acts more like the picky curator between Chinese clothing manufacturers and the consumer. While stores like Shien, Romwe and Zaful will grab anything from Alibaba and put it on their website, Shop Cider uses data to pick out quality pieces in very specific styles that they know customers actually want to buy.
They have plans for getting to know their customer accounts better to, building a website that uses dates to recommend pieces YOU will like the best, kind of like the way the TikTok algorithm knows what content you want.
But what really makes them stand out is that they use the made-to-order model. When a consumer buys it on the shop Cider site, the piece is then made at the factory and drop-shipped to the United States to the customer. This helps reduce the amount of fashion waste.
This is why you may see that the dress you ordered from Cider clothing won't arrive for a couple of weeks. They have to make it first. And honestly, this is a refreshing way to tackle the fast fashion game. Fast fashion is never going away, so why not build a system that at least cuts out all the inventory waste?
Shop Cider Sizes Reviews – Is The Size Chart Accurate?
What most cider clothing store reviews won't tell you is that their sizing chart is a bit frustrating, so is the way they display sizes. The measurements are a little wonky. The XL is basically the same as the 1X size, but they are listed separately.
The shop has also decided to make Plus Size a totally different section and it's a sad section with a fraction of the pieces that the rest of the shop has. Considering they market towards US Women, who average size 16, it's disappointing to see yet another company cater to the thin market.
Shop Cider Is Guilty Of The Fat Tax
On the note of sizing, Shop Cider is absolutely guilty of using the Fat Tax. This is a term used to describe when a clothing store increases the price of a product in the plus sizes. This is similar to how pink razors are priced higher because they are pink, and marketed towards women.
For the orange sweater I love so much, it's $35 in the straight sides, but $37 in the plus sizes. As we covered in this article about size inclusivity in the fashion industry, there's no ethical reason a company should be using the Fat Tax. Read the post if you want to learn more.
To wrap up the size chart bit, I would love to see Shop Cider ditch the Fat Tax and merge listings betters. If a dress is available in size Small-XXXL, put them together on the same listing, and offer more plus-size options to begin with. This is a made-to-order company after all, I find it hard to believe they can't make to order more 3X clothes.
Who Owns Shop Cider Clothing?
Shop Cider is founded by Michael Wang.
Where Is Cider Clothing Based?
Shop Cider is based in Guangzhou, China.
Is Shop Cider Fast Fashion?
Yes, Shop Cider is considered fast fashion.
Is Cider Clothing Ethical?
Honestly, it's a grey area. At the end of the day, all fast fashion can be considered unethical in terms of sustainability and also worker conditions. Because Cider works with many different manufacturers it's hard to know what the working conditions are in each factory.
Working with so many designers across the country, and manufacturers mean the headquarters may have a hard time verifying designs aren't stolen. I have seen an artist on Instagram claim Cider has ripped off their designs, which is concerning for sure.
But their made-to-order model is a super refreshing way to approach the fashion industry. Personally, I feel way more ethical shopping from Cider than I would at Amazon or Shein, and I plan on shopping from them again in the future.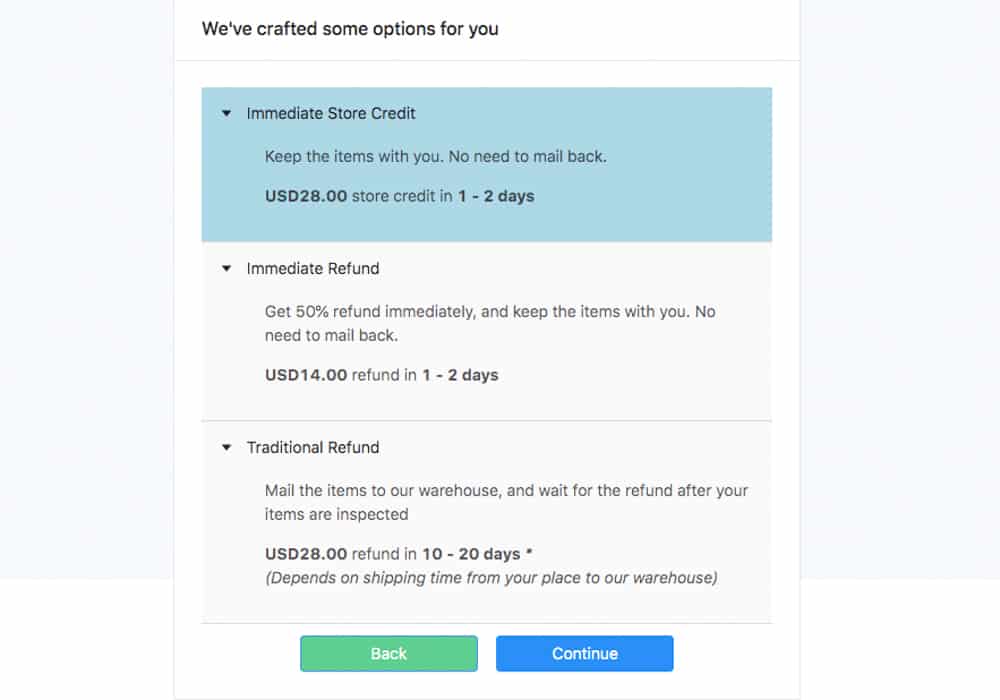 How Good Is Shop CIder Customer Support?
Really fast! I had a problem using a code on the site, so I emailed Cider Customer Support and heard back within 24 hours. That's a lot faster than many other brands I've had to contact over the years.
Honest Cider Shop Reviews: Are They Legit?
After testing out so many other clothing brands, I can happily tell you Shop Cider is legit, and they actually have a fairly good product that ships fast with minimal packaging and quick customer support. Some of the clothing pieces have minor flaws, but their designs are unique and make me happy.
Their sizing strategy is frustrating, but as a size 14 woman, I can find many cute clothing options o wear there. If you wear a larger size, you will struggle.
While I am personally working on slowly editing my wardrobe down, I do foresee myself curating more special pieces from Shop Cider to complete it in the future. Like reordering those mushroom jeans, but in the right size this time. Because they are TOO COOL not to have.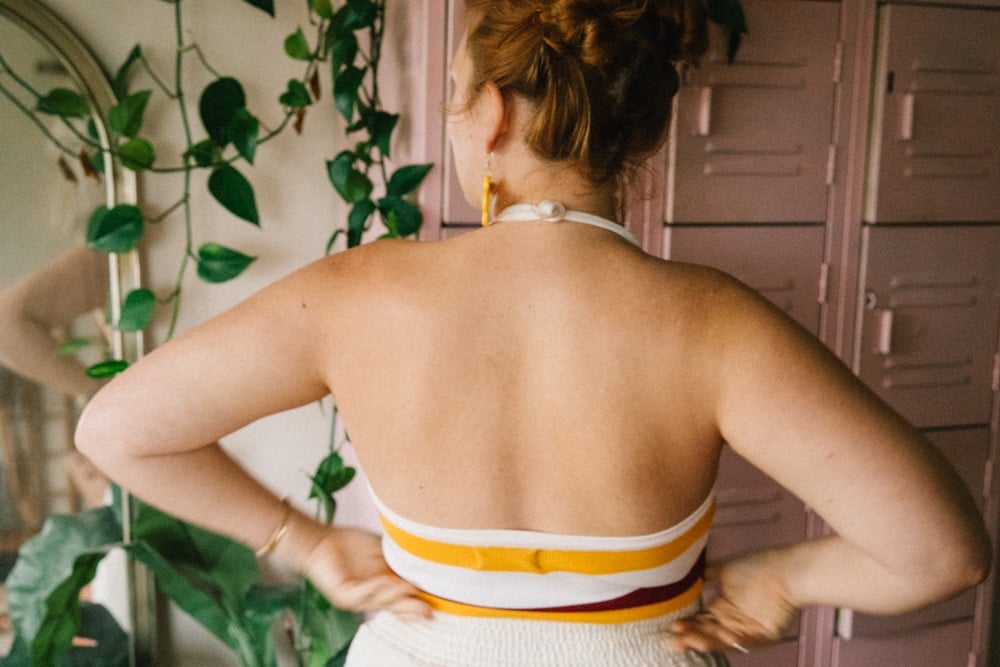 I hope this article helps you decide if shopping Cider clothing is for you or not!
Got your own Cider Shop clothing reviews to add? Leave a comment below so everyone can see! Got questions? Drop a comment or DM me on Instagram @thewhimsysoul and I'll try and help.
Let me know what company you would like me to do a deep dive on next!