Last weekend Robin and I woke up to a foggy San Francisco. This city is beautiful no matter what, and although I prefer sunshine, the moody fog can be peaceful and serene. It also has the knack to slow down people's start to the day, making early mornings the perfect time to take walks. Nobody is out and about!

On this morning we decided to head to Crissy Field and the Warming Hut, a cafe near the Golden Gate Bridge. We got there too early (it opens at 9am), but there wasn't anyone out but the fishermen and the odd jogger, so it was fine without an extra cup of coffee. I've been stocking up on midi-skirts of late, and wore my newest favorite midi-skirt from Le Château. As a curvy woman, high waisted skirts that don't squeeze my stomach are saviors. I love the pattern cut into the fabric of this skirt. It looks vey delicate paired with this lacey top, also from Le Château. This foggy morning was a rare humid one, so no jacket needed!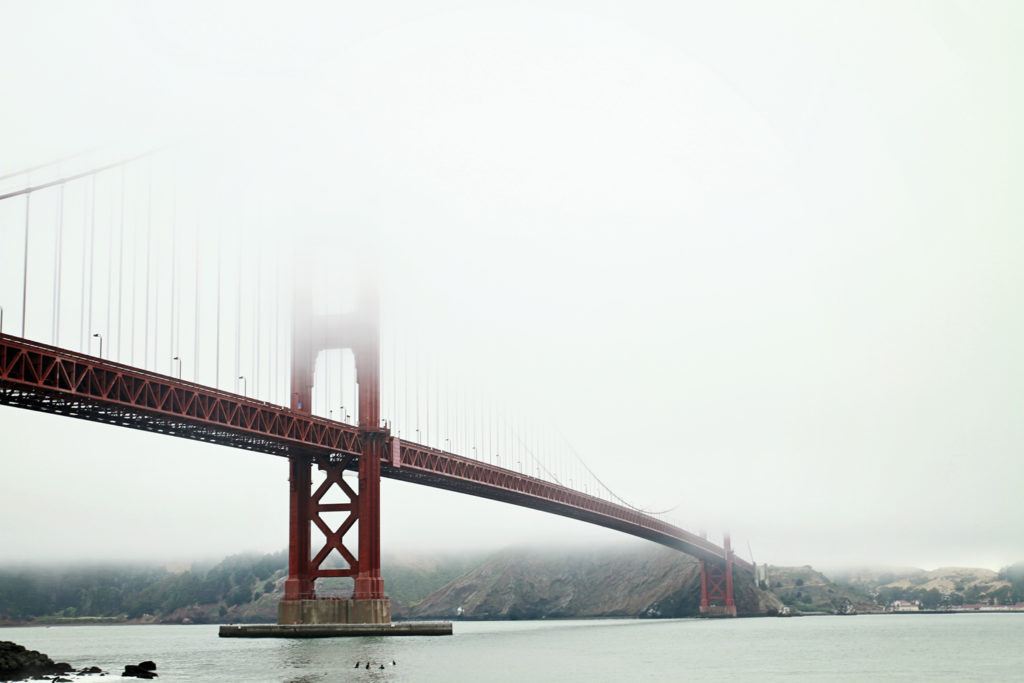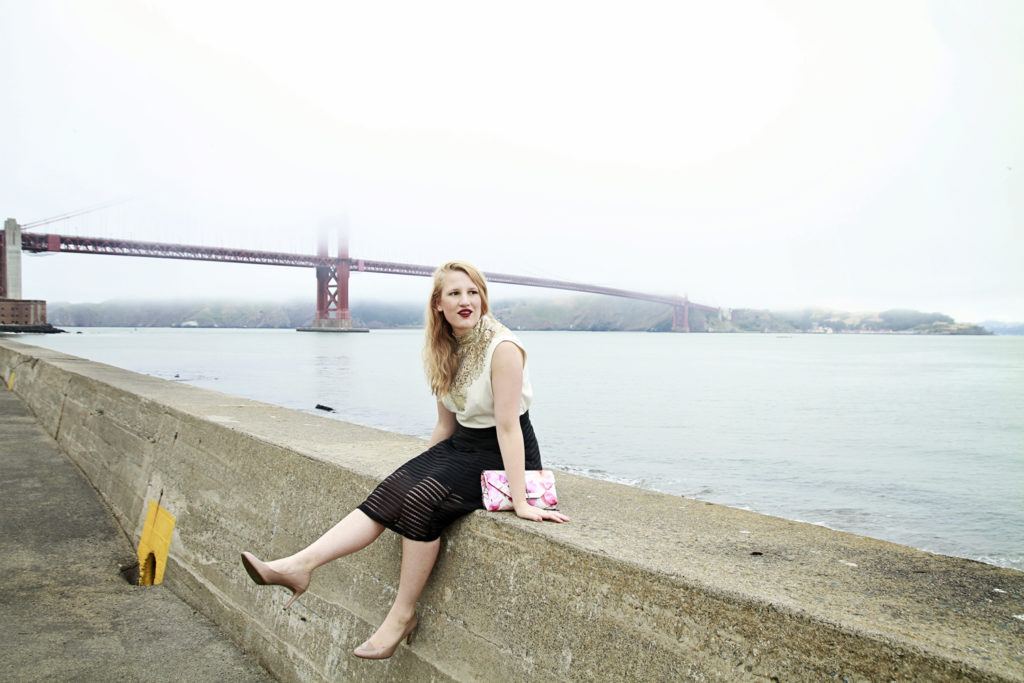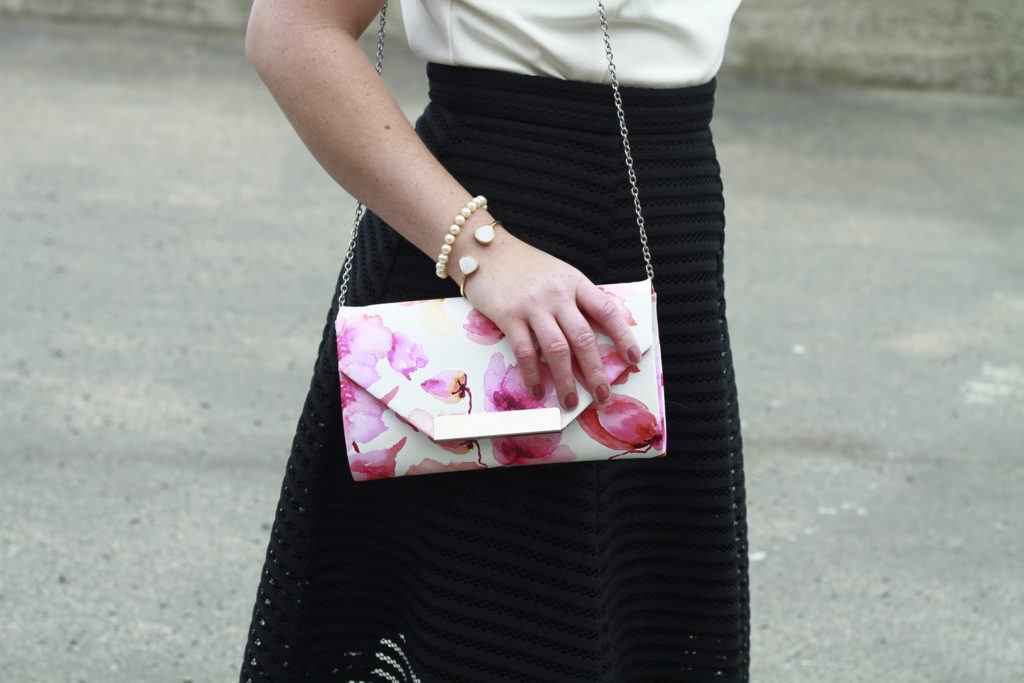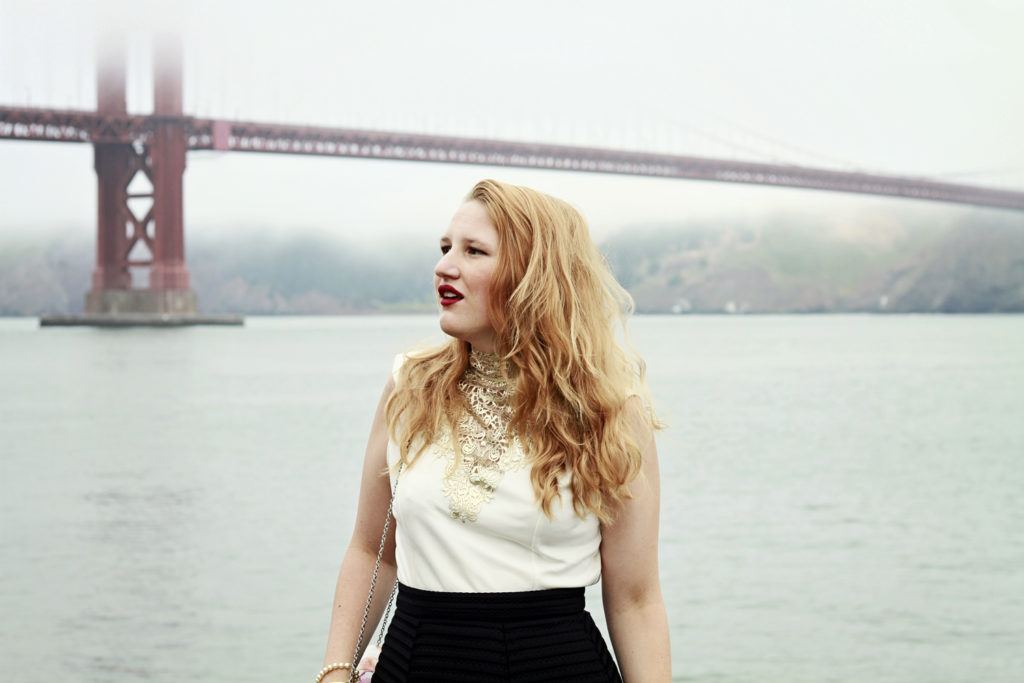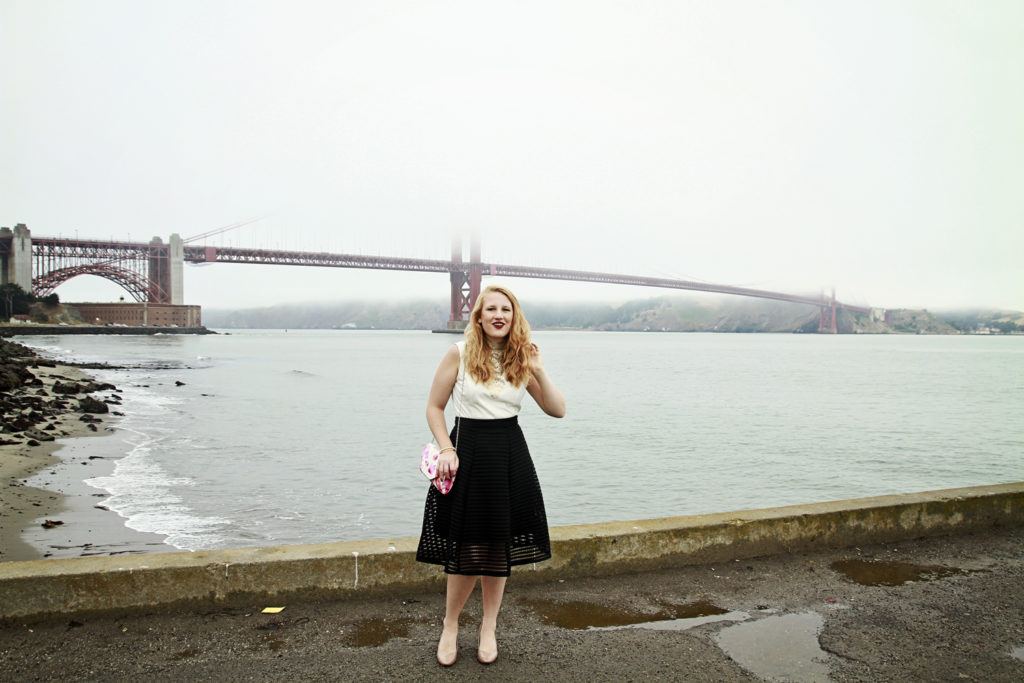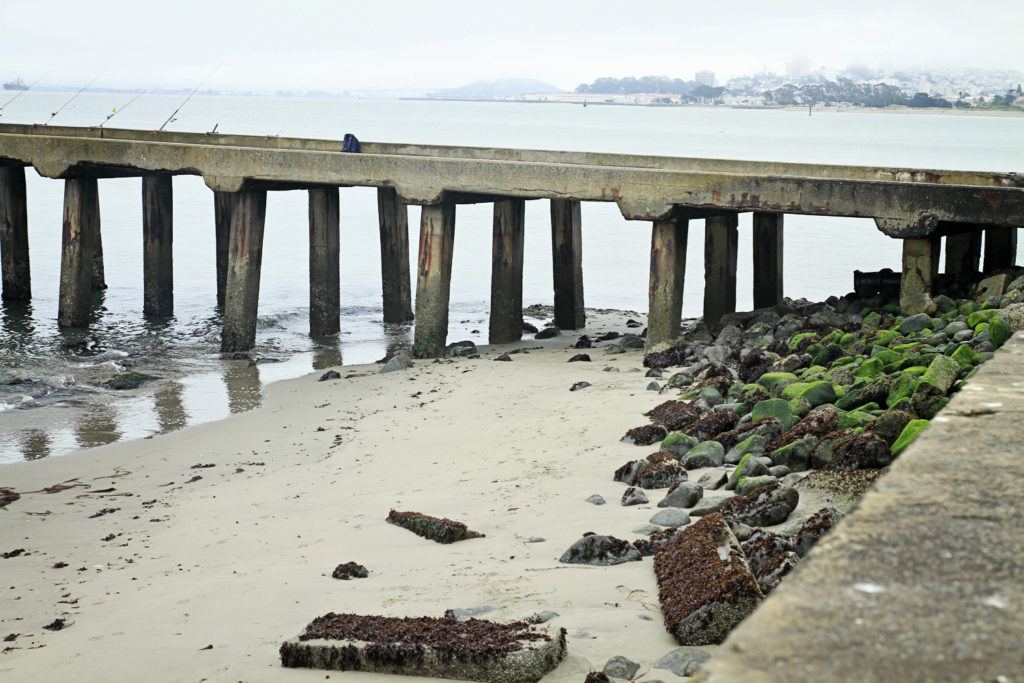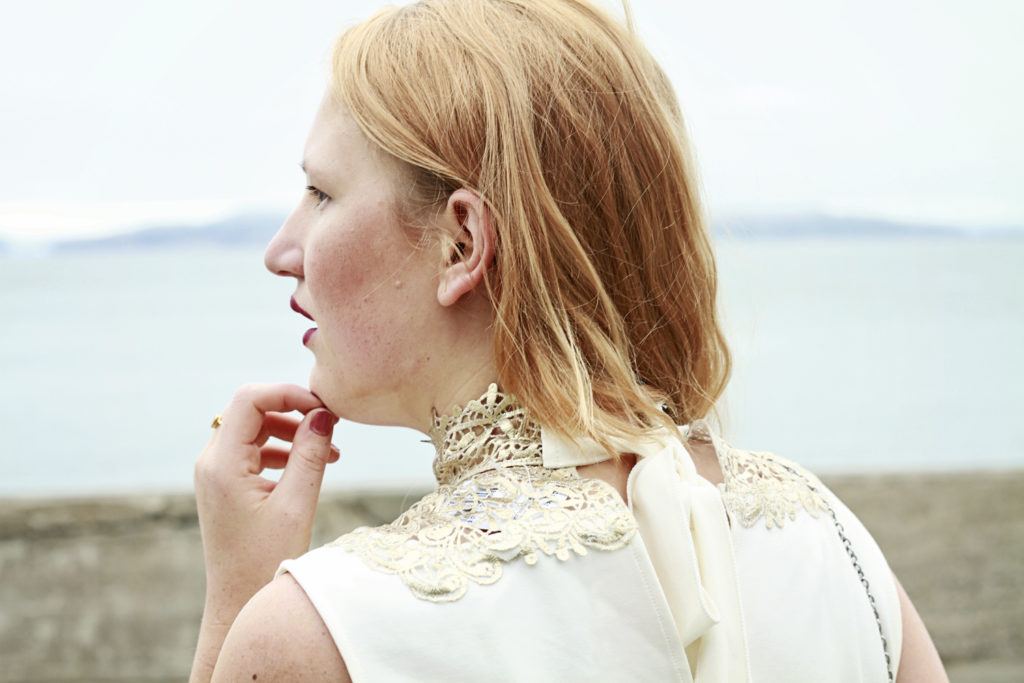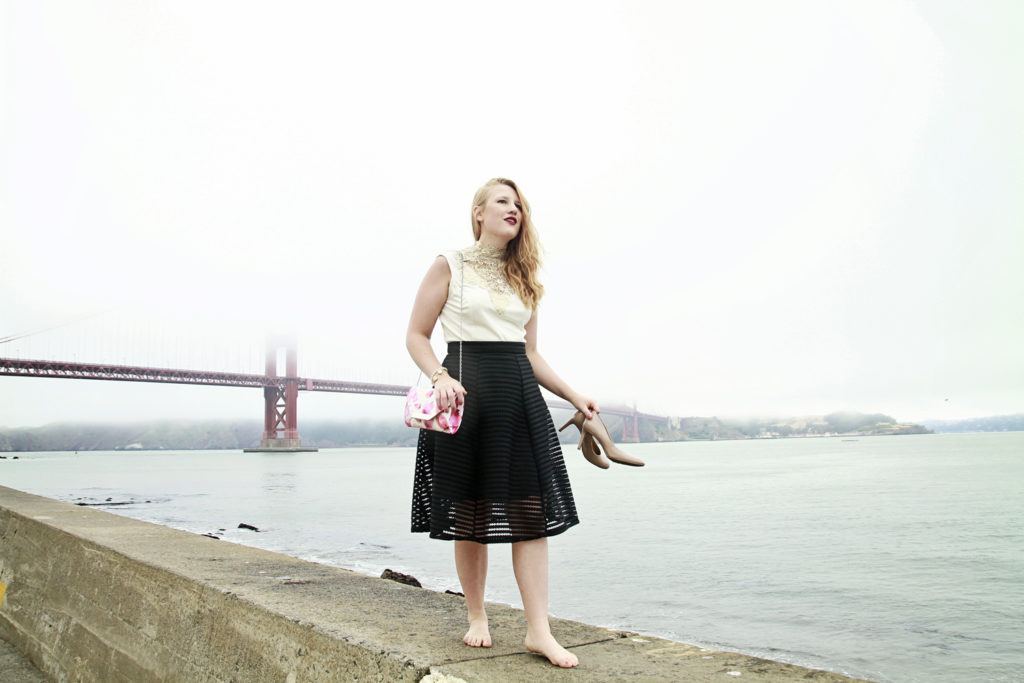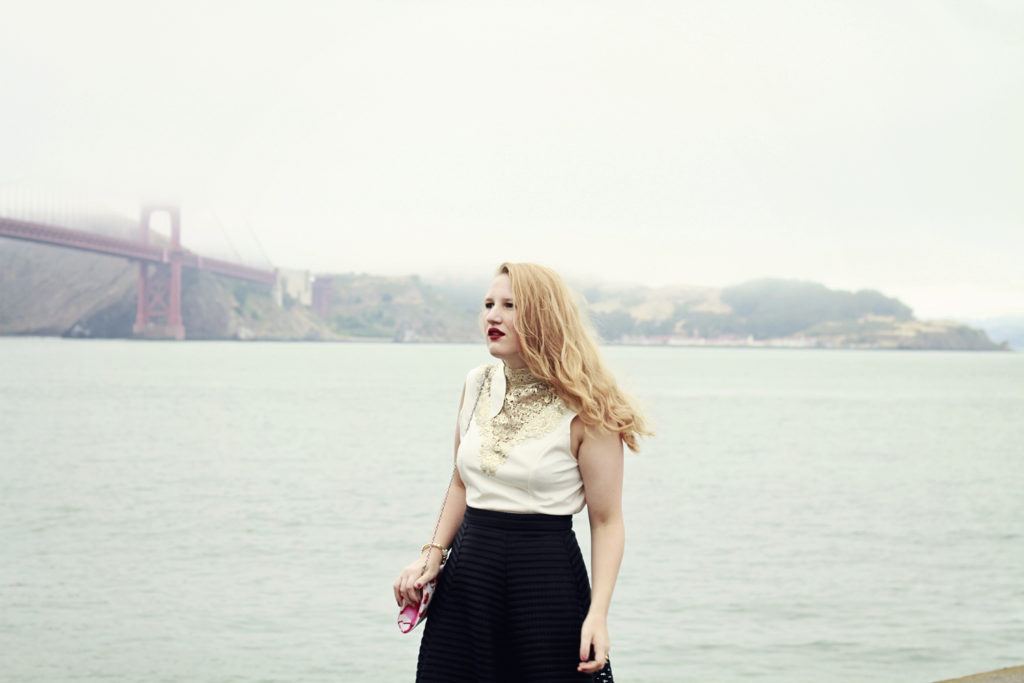 I loved fishing growing up, and want to learn how to ocean fish so I can spend more foggy mornings by the bridge, catching crabs and whatever else hides in the bay. Until then….