Yesterday a follower on Instagram messaged me asking what Robin and I picked as our first dance song for our wedding. (Hey Fiona!! This one is for you!) She also asked if I could send a bat call out on Stories to get a group input from other followers – apparently, she's been racking her brain for perfect wedding songs but coming up blank.
So I asked and well – a LOT of you rose to the call. Too many to post like 10 slides in a row on Stories to share so I decided to put them all in a blog post. 45 People chimed with their real wedding first dance songs. Yay team work!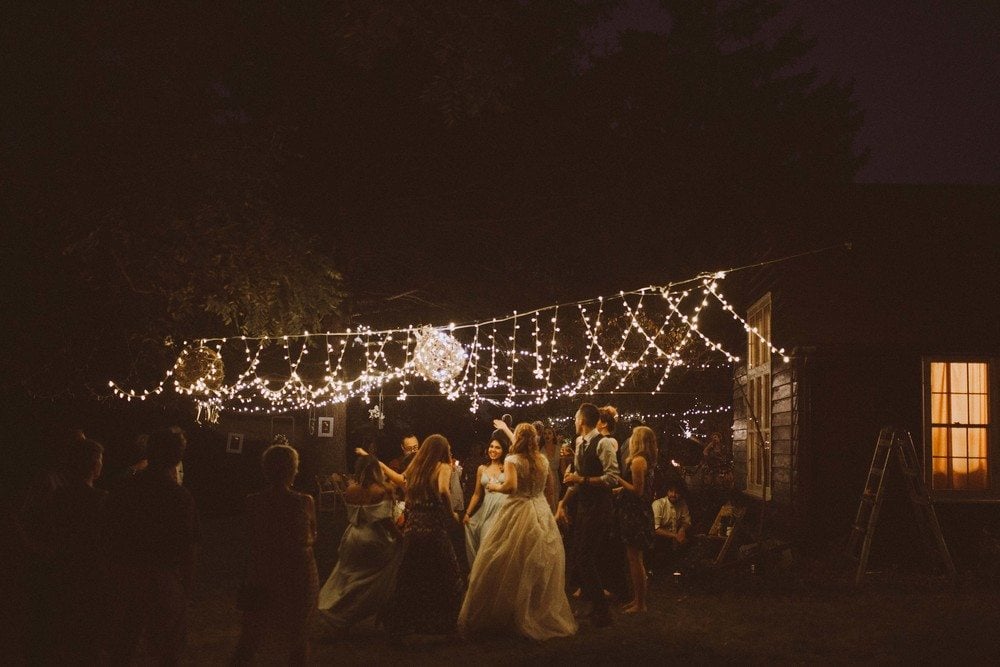 We got married at my childhood home in the Wisconsin countryside. You're probably wondering: Kara, what was your first dance song at your wedding reception? It was Downtown by Mackelmore. Robin and I have VERY different tastes in music and at the time, that was one of the songs both of us truly loved.
Love songs can sound like anything that is associated with love, simple as that.
We would dance to it in our kitchen while cooking dinner, or turn it up loud when the song came on the radio in the car. We still know all the lyrics. Robin and I both have such good memories associated with that song, so as it couple, it made sense to pick it.
45 People Share Their First Dance Wedding Songs
Downtown – Macklemore
The Heart – Need To Breath
Wagon Wheel – Old Crow Medicine Show
Stand By Me – Florance and the Machine Cover
At Last – Etta James
Over The Hills And Far Away – Led Zepplin
Die A Happy Man – Thomas Rhett
Fade Into You – Mazzy Star
As The World Falls Down – Labyrinth Movie Soundtrack
Afterglow – Ed Sheeran
This Will Be (An Everlasting Love) – Natalie Cole
If We Were Vampires – Jason Isabell
Miracle – Foo Fighters
Higher Love Cover – James Vincent McMorrow
Let's Stay Together – Al Green
Sky Full Of Stars – Coldplay
If It Ain't Got You – Alicia Keys
Stand By Me – Ben E. King
Simply The Best – Cover by Noah Reid
Vente Pa Ca – Ricky Martin
Can't Help But Falling In Love – Elive Presley
Pistol – Dustin Kensrue
La Vie En Rose – Édith Piaf
Avril 14th – Aphex Twin
I Got You – Jack Johnson
High Hopes – Panic At The Disco
Cover Me Up – Jason Isabell
Oh My Love – John Lennon
We've Only Just Begun – Carpenters
Grow Old With Me – Tom Odell
I'll Be Seeing You – Billie Holiday
Right Down The Line – Gerry Rafferty
Thank You – Led Zepplin
XO – John Mayer
Broken Arrows – Avicii
I'm Gonna Be (500 Miles) – Sleepy At Last cover
Come On Love, Come On In – White Buffalo
Make You Feel My Love – Ortopilot
Tiny Dancer – Elton John
Let It Be Me – Ray LaMontange
Never Gonna Give You Up – Rick Astley
All I Ask Of You – Phantom Of The Opera
You Are The Best Thing – Ray LaMontange
Swept Away – Avett Brothers
Dream A Little Dream – Ella Fitzgerald & Louis Armstrong
Download The First Dance Wedding Songs Playlist On Spotify!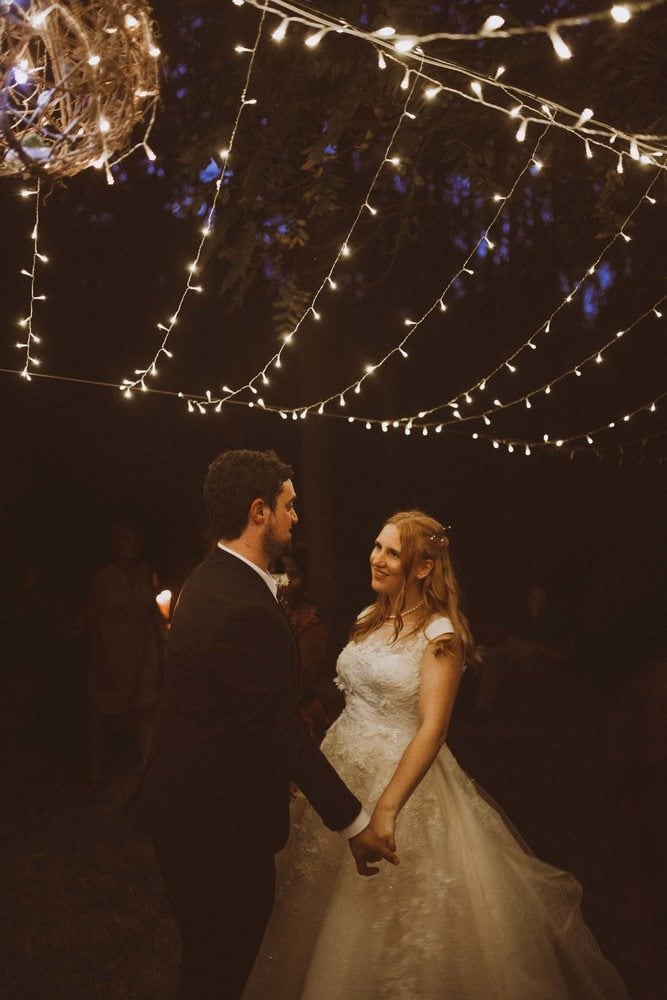 I Was A Wedding Photographer Once – Here's My Advice
Yup, I spent most of college photographing weddings and senior photos. It's how I was able to save up enough money to move to San Francisco. As someone who has witnessed countless wedding ceremonies, father daughter dances, first dances, drunk YMCA's on the dance floor over my life, there is one thing I have learned about wedding planning:
Fuck rules. There are no rules when it comes to weddings.
So the best first dance wedding song is whatever it best for you and your partner. It doesn't have to be traditional at all if that's not you. Sure, Gradman Agatha may not approve of Say So by Doja Cat but if you and your boo found laughter and joy in learning that TikTok dance over quarantine, embrace a unique first dance song and wow everyone with your moves. Maybe you'll even get a TikTok viral video out of it.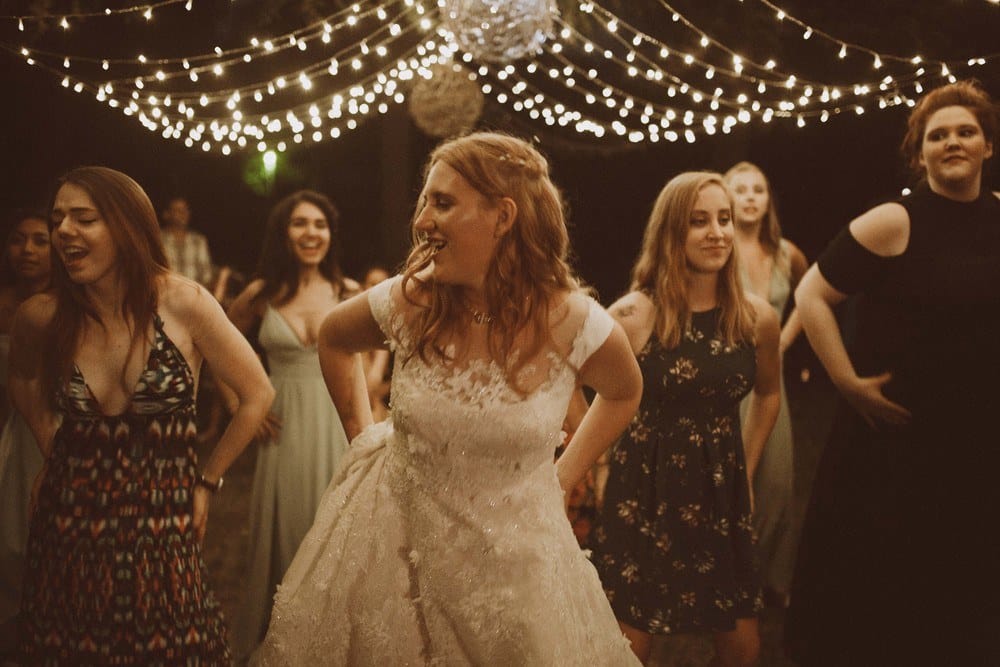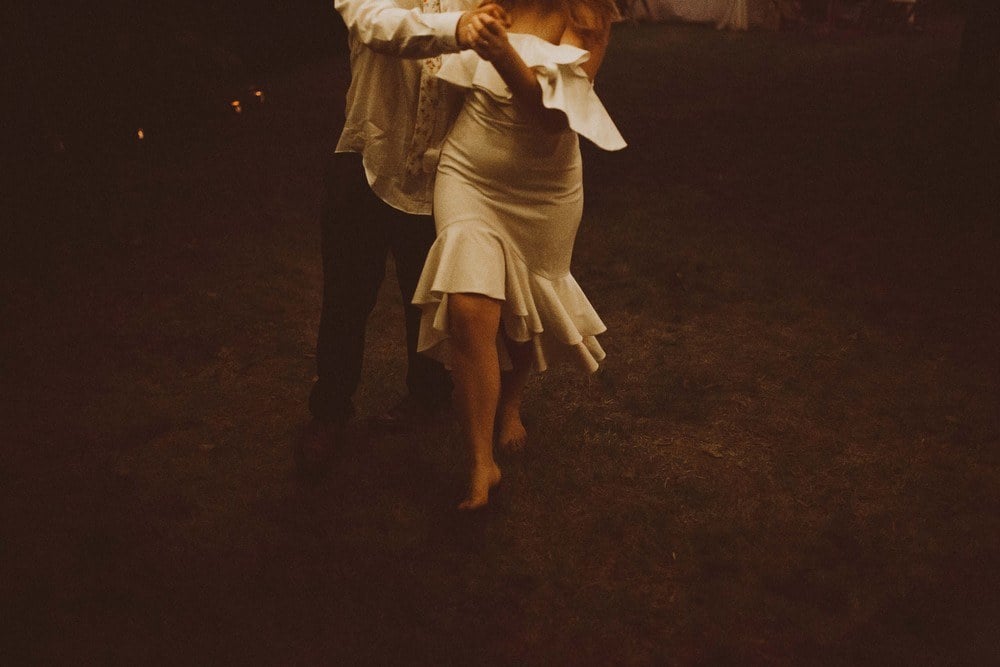 At the end of the day, most guests, including your close family, won't remember what your first dance song was. But you and your partner will. So even if it's not a traditional love song, if you hear love when listening to it, then it's a great song for your wedding.
PS – our wedding photographer was
Heidi Ulman
.10/10 recommend her if you're in the Midwest area!
More Wedding Tips Posts You'll Love