This past weekend me, my girls, and a bunch of other friends (over 17 to be exact) took Sonoma by storm. It's a wine getaway we've been planning for a while and was a totally different way to experience Sonoma/Napa than I have before. For starters, it was rainy and second, I usually head up north with a small group of friends, not a huge group and a party bus. It made me feel like I was in college again, in a good way.
We drove up Friday night to spend the night, ending up playing drinking games in the backyard of a friend's house in Sonoma. Our bus was picking us up at 9:30 am for a 10am tasting the next morning, so we needed to be up there the night before. Winery hours are usually 10am-5pm, and that time frame goes by faster than you think, so you have to start early. Wineries are also not very group-friendly. Depending on the place, if you have 6 or 8+ people in your group, you have to either pay extra for a tasting or call to reserve a spot day in advance, but usually both. So, it was very hard to find places that accepted a group of 17 crazy cats like us. Luckily, we found two wonderful wineries to spend the day in. The first, Domaine Carneros.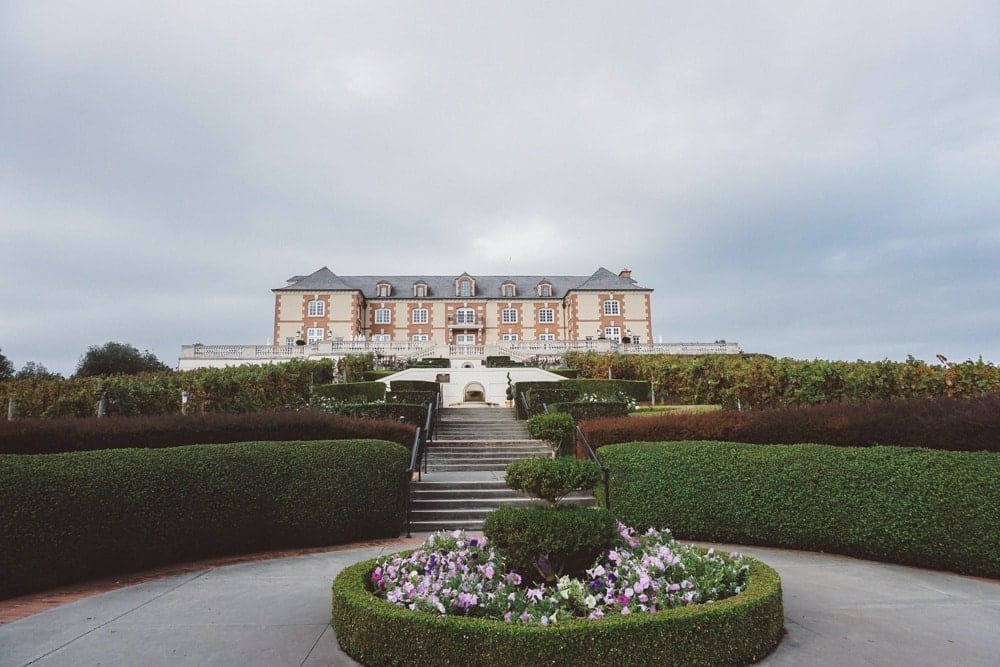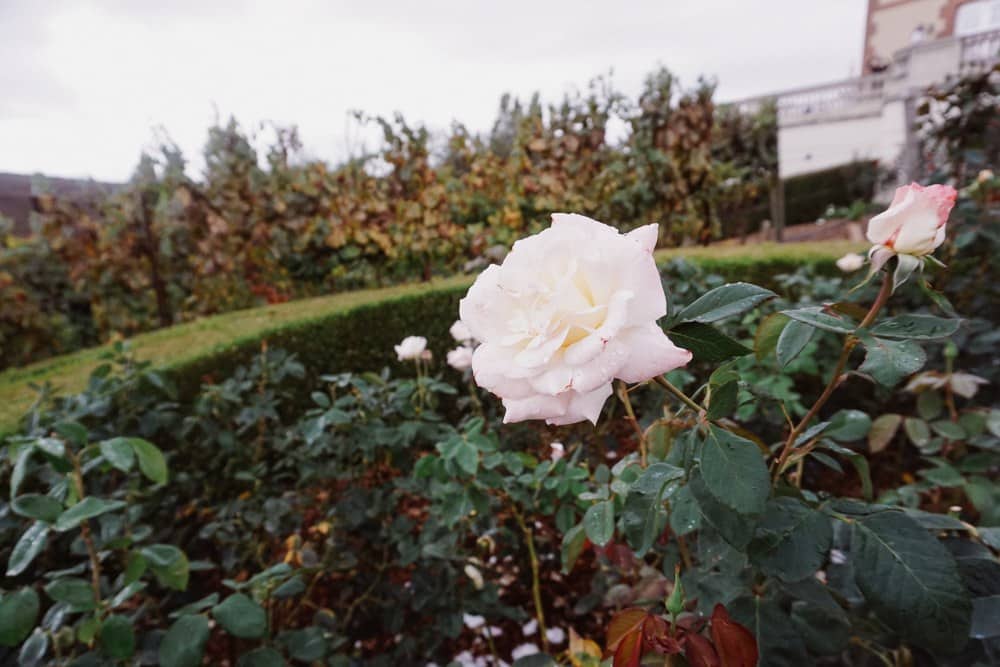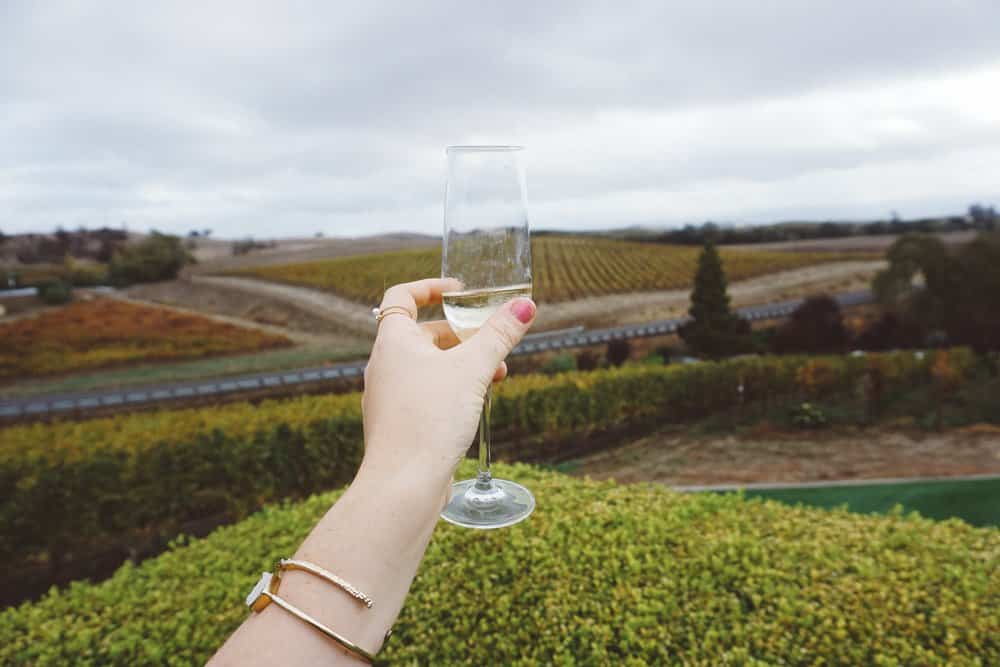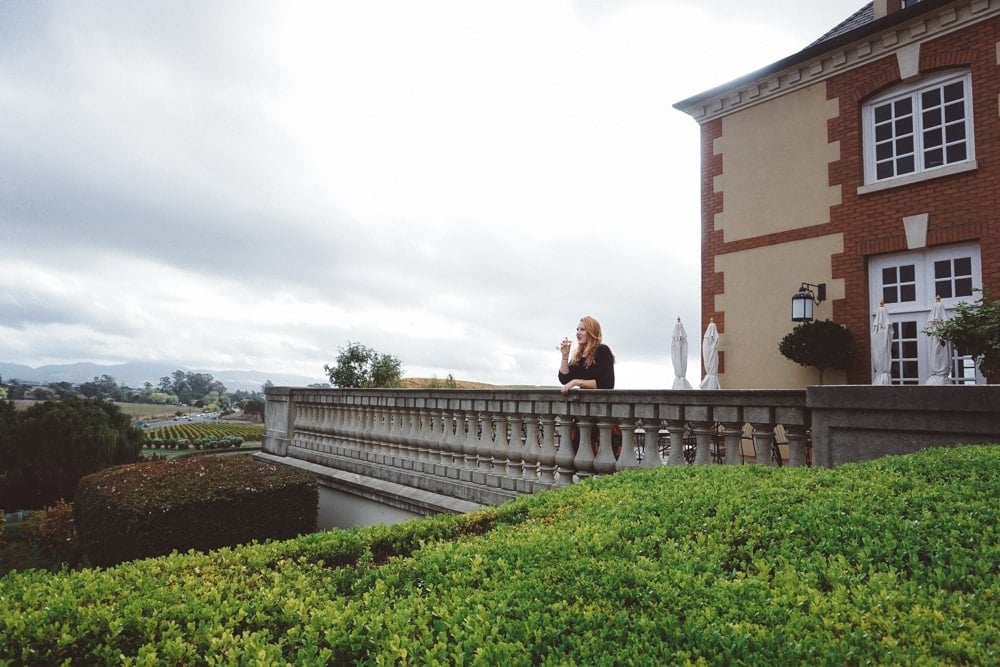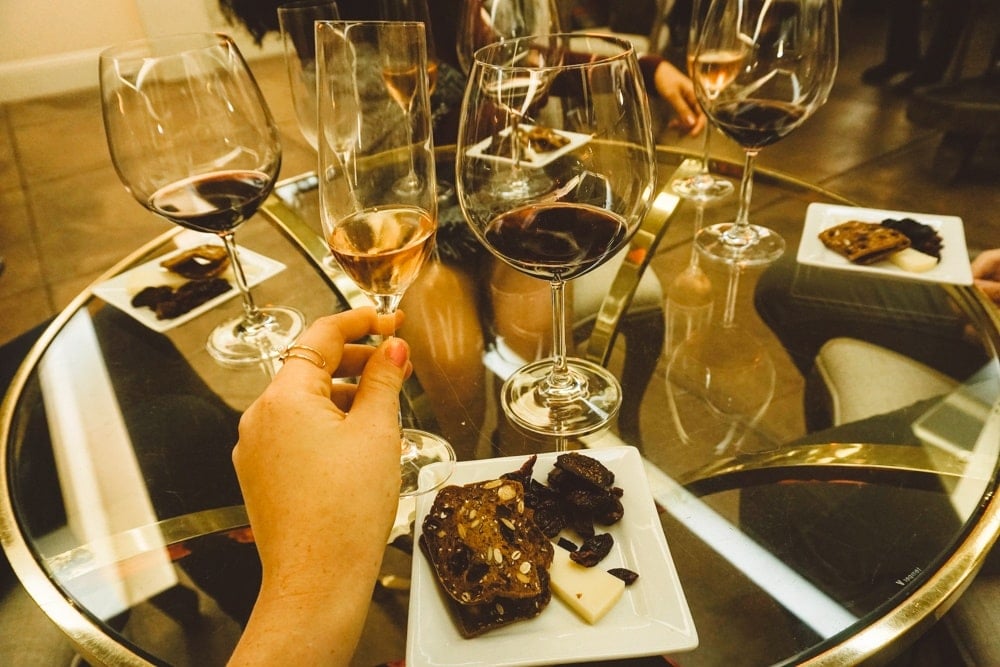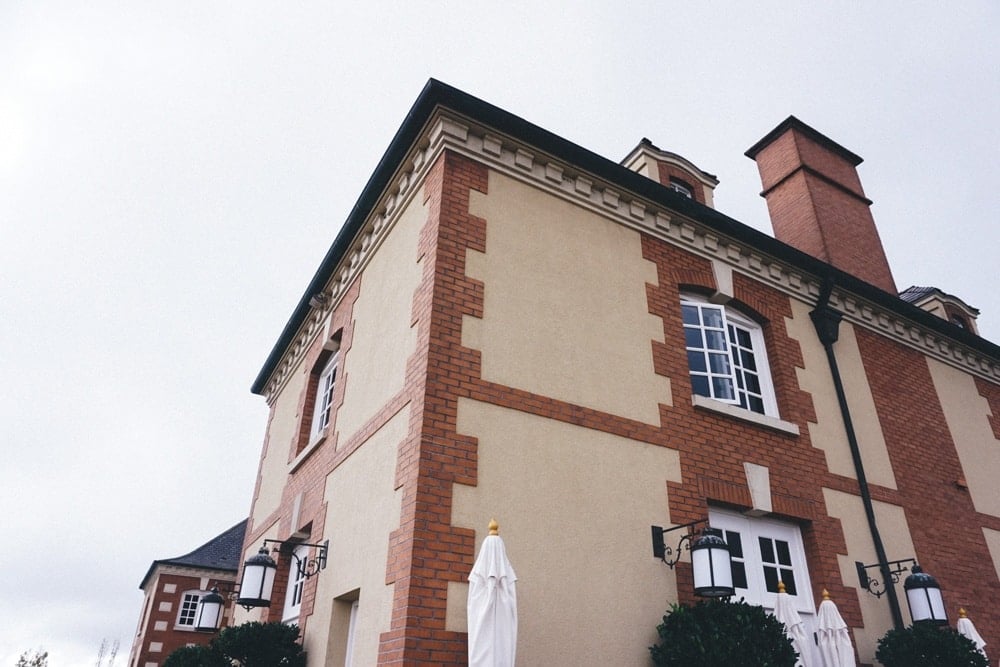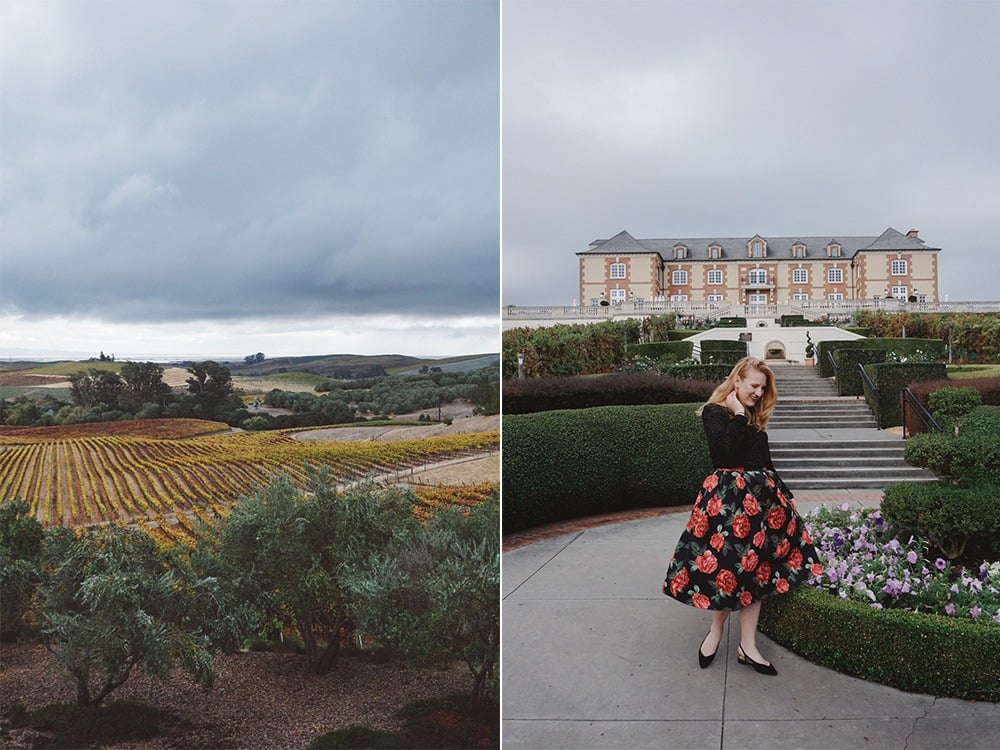 Domaine Carneros is a winery that's been on my list since my first visit to Napa a couple of years ago. It's one of the first vineyards in the Carneros region/the lower part of Napa. It sit high on a hill and looks like a mansion dropped right from France. It is also a reservation-only place, so I somehow haven't got around to it yet.
Group tastings are $40 per person, and I was a little unsure about what to expect. I've been to wineries before that are pricy and they shuffle you in and out sooo fast, you barely get to experience it. So, when our group was shuffled into a back room without windows, I got worried. But, I was surprised by a tour outside on the grounds and moving to the lower floor to peek at the bottling process. Our guide knew SO much about sparkling wine and I learned a lot I didn't know. My only complaint is that I felt, towards the end of the tasting, that we were being rushed a bit through glasses. But, we got to spend an hour and a half on the property and tasted 5 blends, so over all it was worth the price point and the visit. It was beautiful in the rain and I'd love to visit again on a sunny day – they have plenty of outdoor seating areas to do tastings in.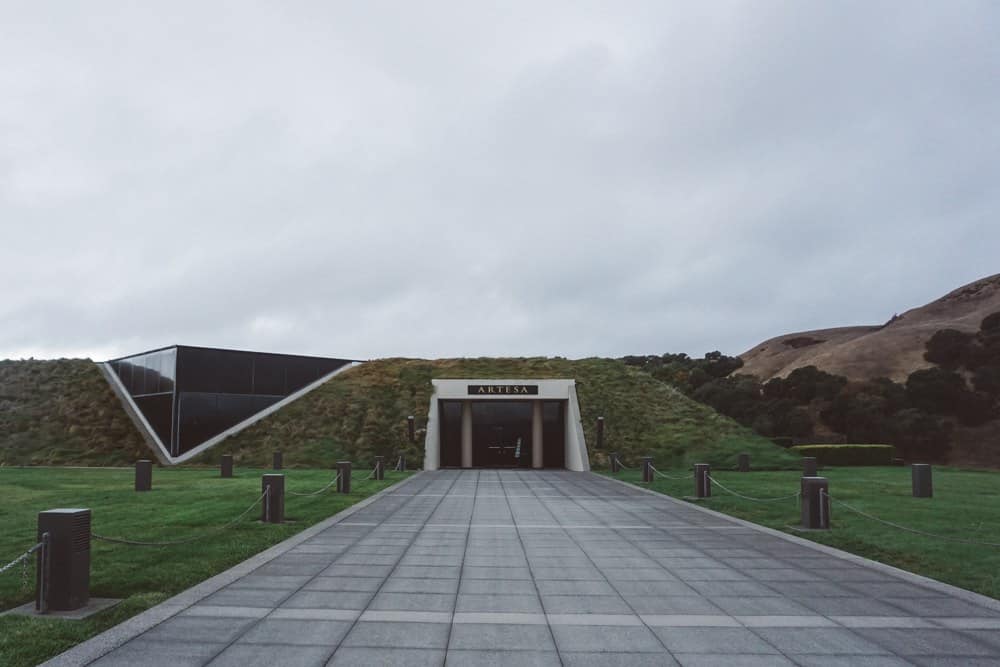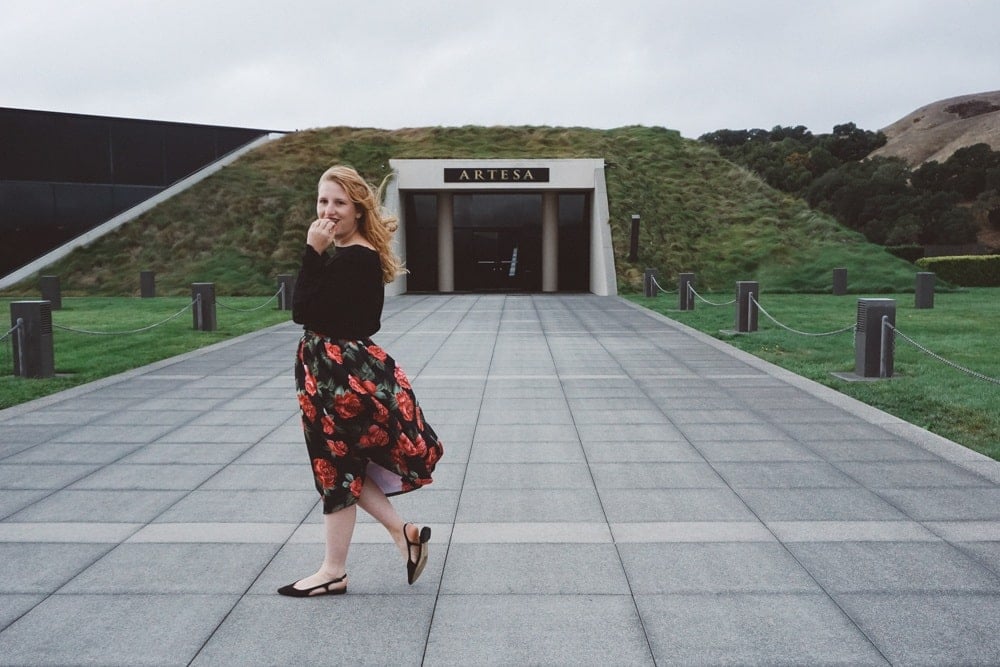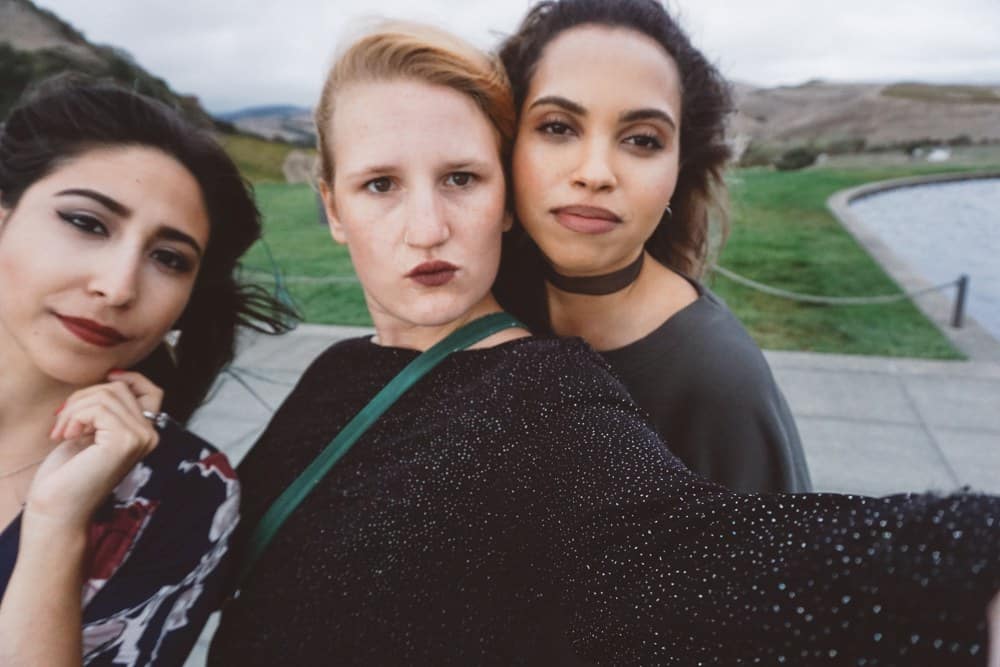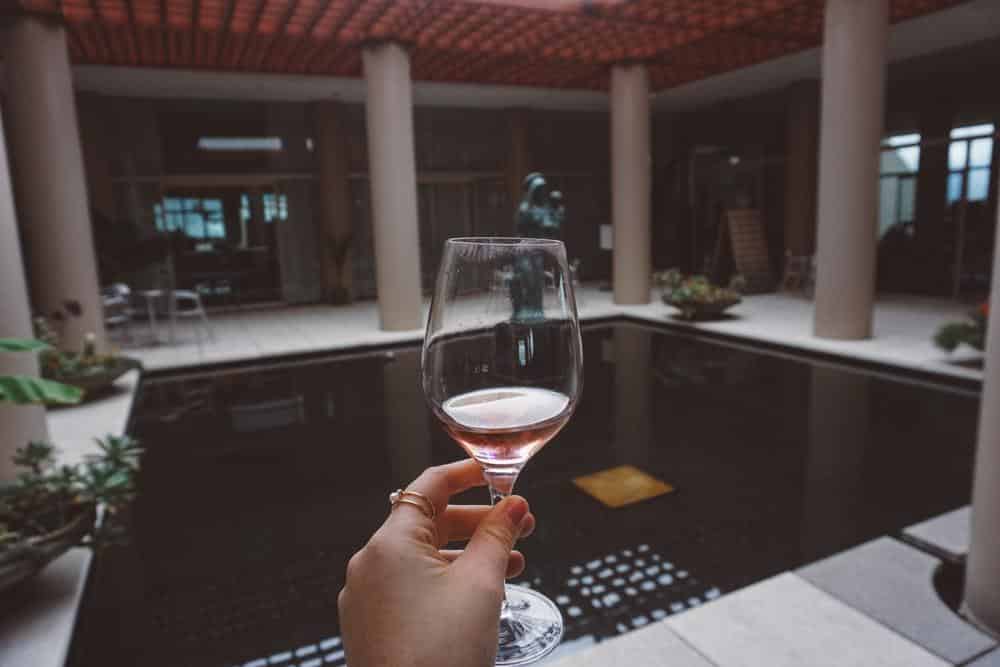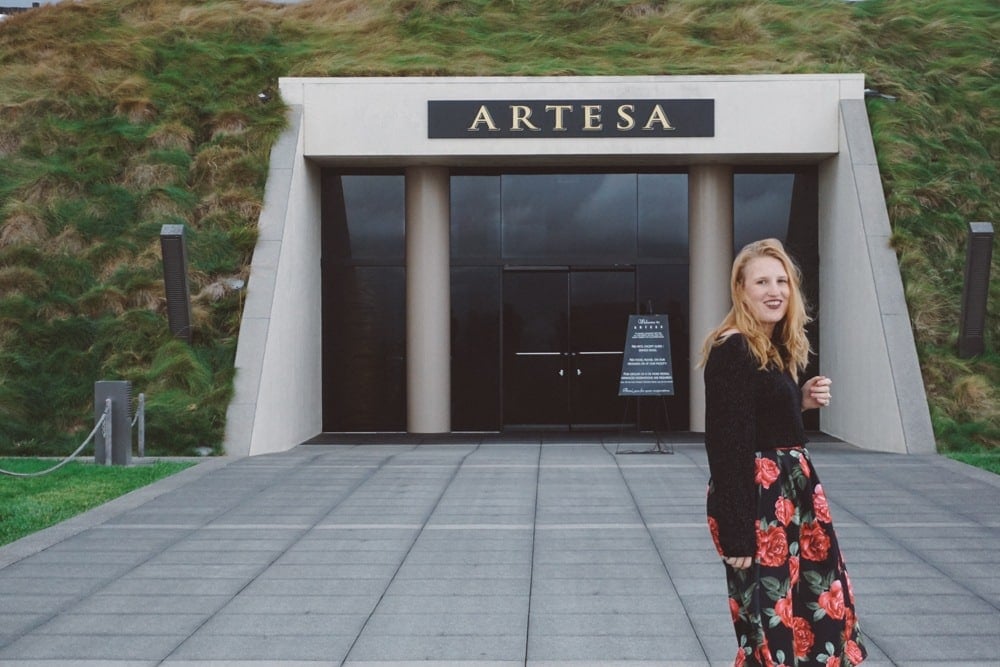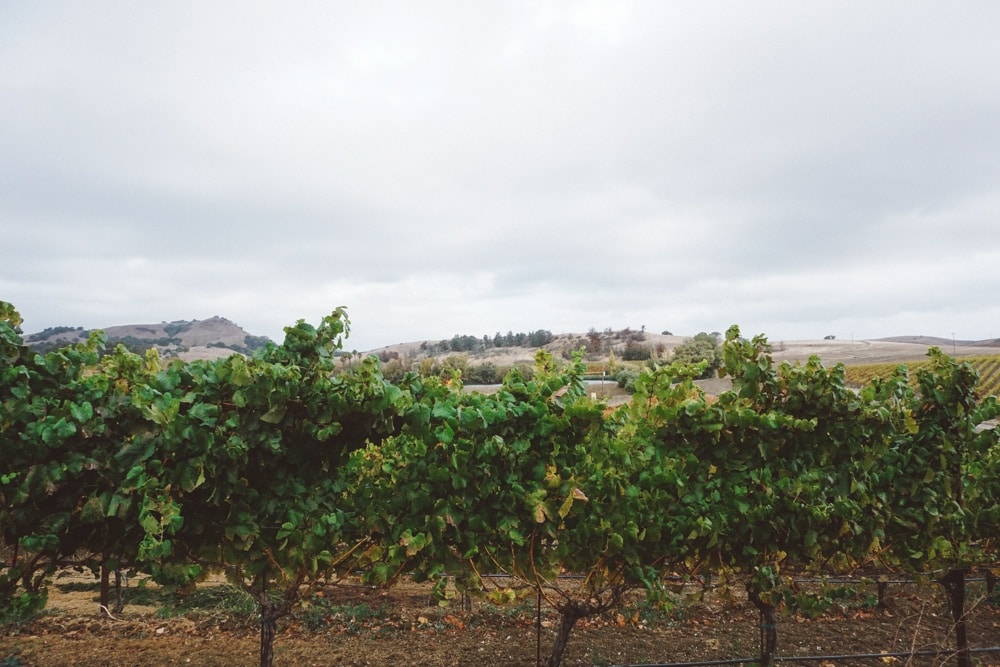 Our second stop was Artesa and I loved the how much it remind me of a hobbit village. The winery is built into the hillside with an amazing view of the valley. With the fresh rain bringing out the fall leaves on the vines, the colors were amazing. Artesa is very modern feeling with metal decks, steal accents and modern art. A sharp contrast from the old-world feel of Domaine. Because I'm a red-wine lover, I preferred the wine here vs. the sparkling wine at Domaine Carneros. We did our tasting in the courtyard and, maybe it was because we were a bit buzzed already, but this place was more about keeping your drinking vs. slow lessons over each wine you're sampling. I didn't mind – we got the slow lessons over at Domaine Carneros, so it was nice to be able to chat with everyone at Artesa. We had a wonderful sommelier who was fun to spend an hour with, and that's hard to find in wine country.
After spending a day with a party bus/driver, I'm now leaning towards booking a driver for all future wine tasting days. We always play it safe and someone stays sober to drive, but that's less fun for that person. It was great having transportation covered and I would recommend booking a driver if you either have a large group or are visiting 2+ wineries that day.
Because it was raining, I opted for a longer skirt, a long-sleeved vintage top from the 70s' (thanks mom!) and flats that could get wet. As I've said before, heels are cute but not always the best idea in wine country where you spend a lot of the day standing and walking on grass/vineyards. But, I do love wine country in the rain. It's less crowded and more peaceful. The key is visiting what I like to call "grand wineries" – the ones that are large enough to roam inside while it's raining outside.