There is nothing I love more than that perfect manicure that looks stunning in Instagram photos and adds that extra pep to my step.
While I'm a color lover and usually granite towards ombre nails or a statement color (like pink!) there is something so timeless and chic about nail designs with diamonds. The gems catch the light as you move your hands and add a special bit of magic to your outfit.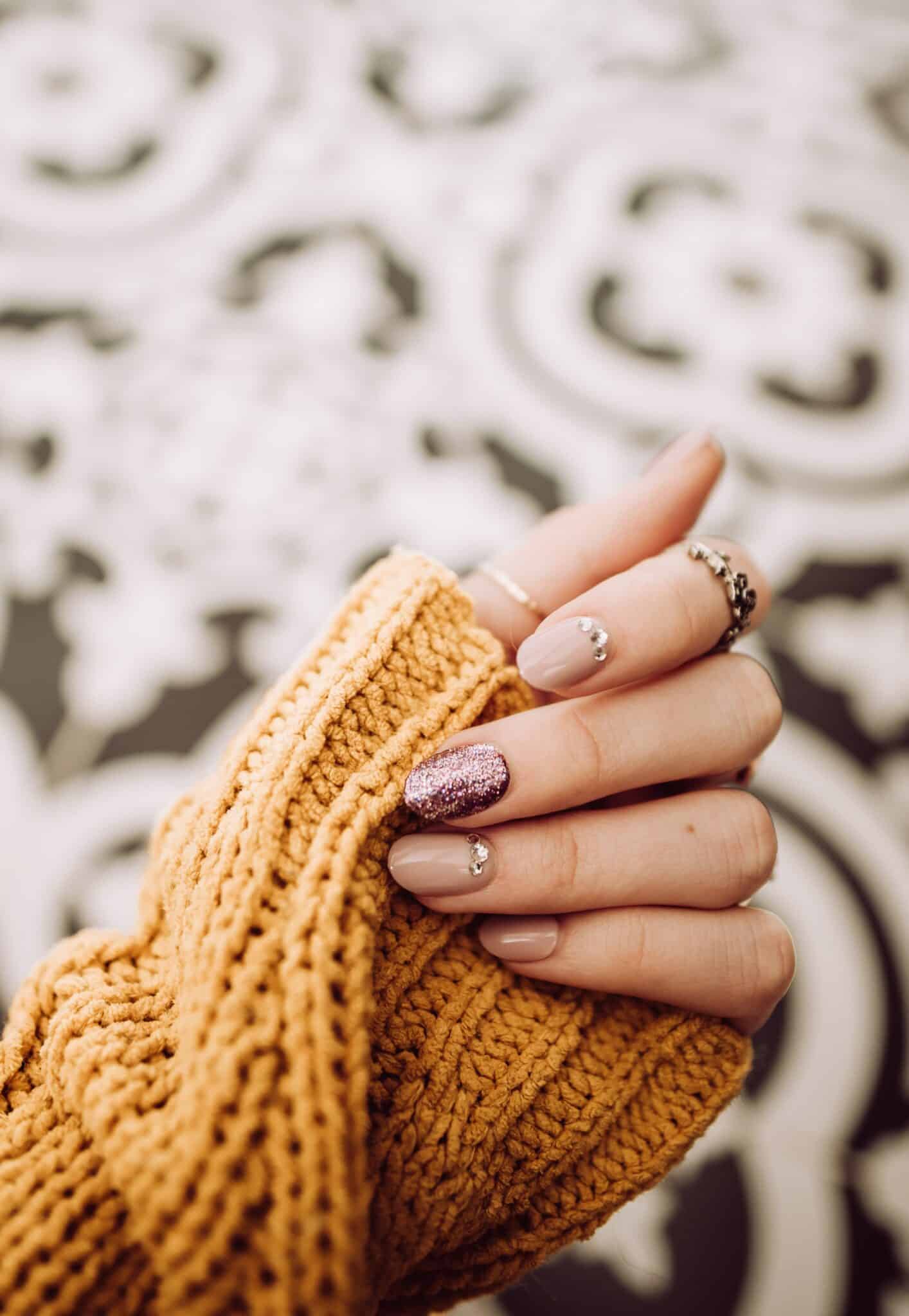 Nails with diamonds on them are usually found via stick-on nails, though you can buy gemstones and use nail glue to attach them to your own custom nail designs. I'm always really helpless at painting my right hand, so I usually go with stick-on nails.
I really love press-on nails, especially designs from Impress. They have subtle nail designs with diamonds on one finger all the way up to sets that are totally diamond-studded if you want to go BIG. But they aren't the only beauty company out there. In this post I'm sharing all my favorite brands to buy stick-ons along with tons of photos of at-home polish and acrylic nail designs with diamonds so you can copy the styles on yourself!
My Favorite Press-On Nail Companies
Shop Top Nail Art Supplies

25+ Sparkly Diamond Nail Designs 2021
I've marked which nail art sets are available to buy online if you're like me and trying to go the easier route to get sparkly nail designs with diamonds!
Many of these designs are from artists around the country, so if someone is near you, go support local biz and book an appointment with her! 🙂