Since San Francisco can get pretty chilly in winter, I've been stocking up on more sweaters and sweater dresses! As a curvy gal, it's hard to find a sweater dress that I find flattering, but this one does the trick well.
This sweater dress does hug you, but I find it plays up my curves instead of making me look larger than I actually am. This effect is helped my wearing high knee boots (these are from AMI Clubwear) to help add length to your body and draw the eye up.
So, maybe it's just me, but when I put this dress on and tied up my boots, I looked in the mirror and totally saw Lana from Archer staring back at me. A white dress and high boots is her iconic look. This is totally straight outta Archer – am I right?!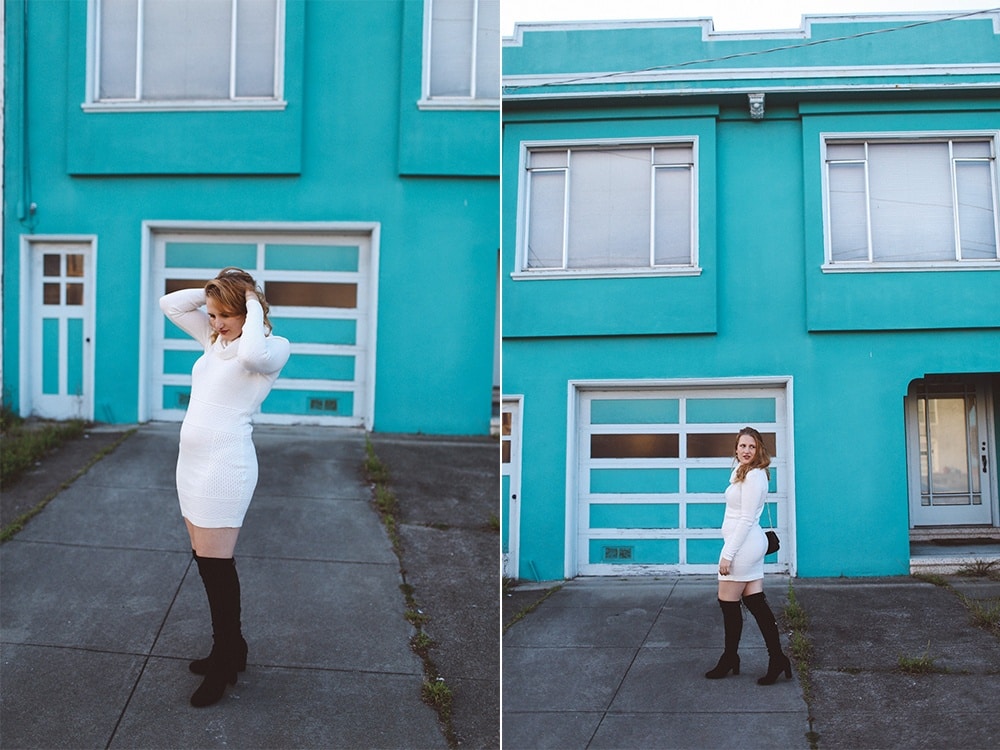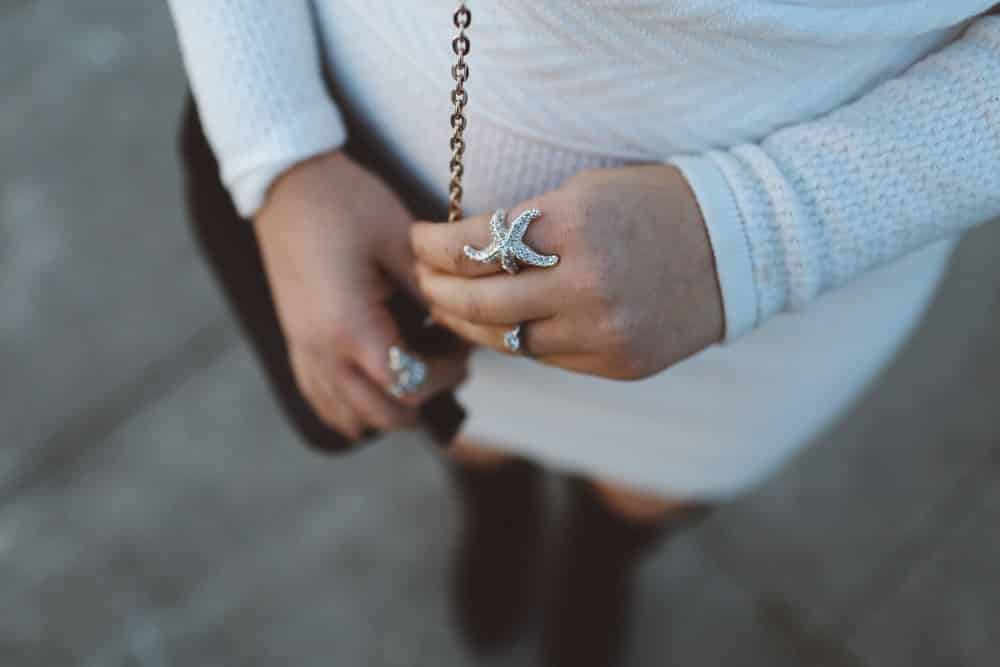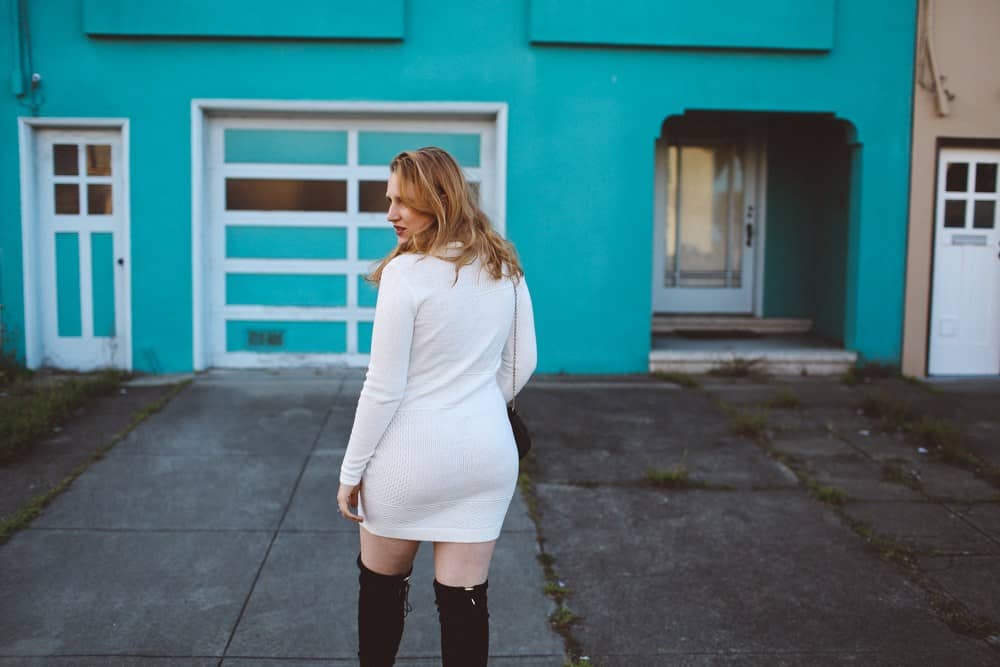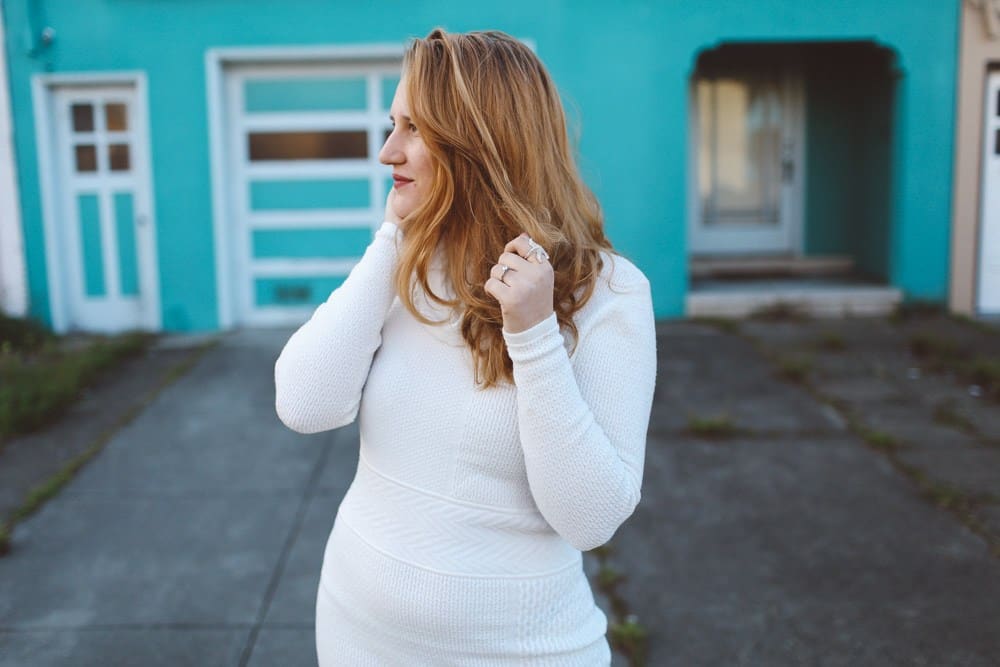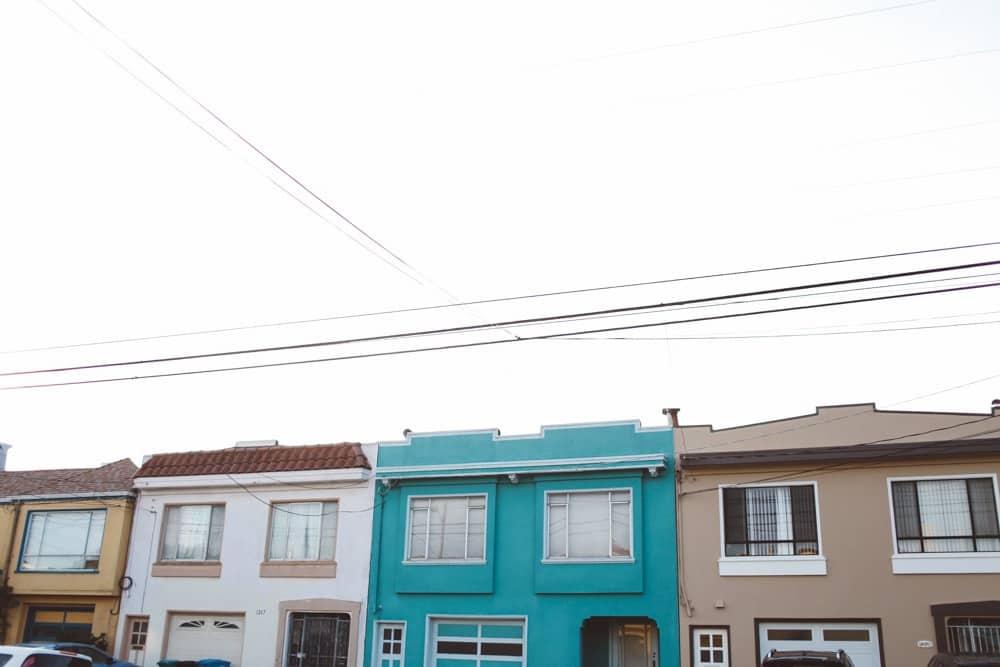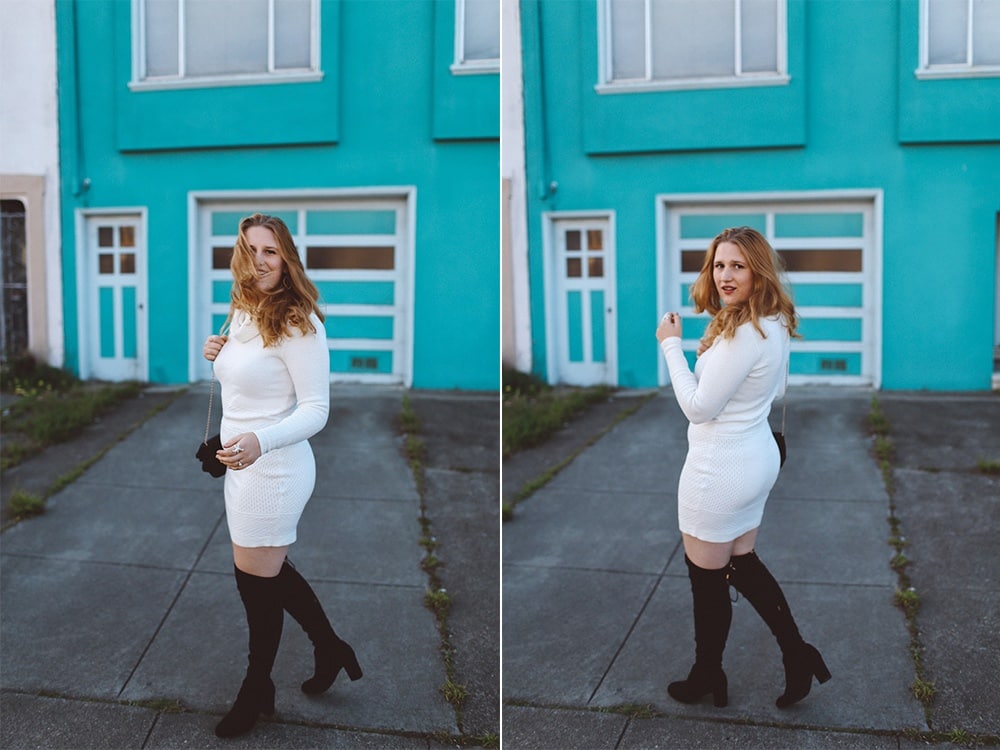 Shop the look here: