Whew, this month has been a whirlwind of holiday parties!! It's made me realize how important a good holiday dress is (or 5, lets be real). My two favorite things to do at these parties is to eat all the yummy treats and sip on all the good champagne – there always is some being served!
So, when I hunt for holiday dressed, the first thing on my checklist is making sure it's comfy and forgiving – basically when I get 12 of the little steak cheese bites and riding high on 3 glasses of bubbly, I know I don't look as bloated as I feel. Keeping it real. I also look for a dress that is special enough in some aspect to be a conversations starter. Maybe it's the color, as in this case with this peachy/blush Urban Outfitters dress. Or maybe it's the shape, cutouts, pattern or glitter. I love standing out in the room, and I find that it helps starting conversations with new peopel! The last thing I look for is a dress that's affordable. I'm not wearing party dresses each week to work, so it's not something I want to drop a lot on.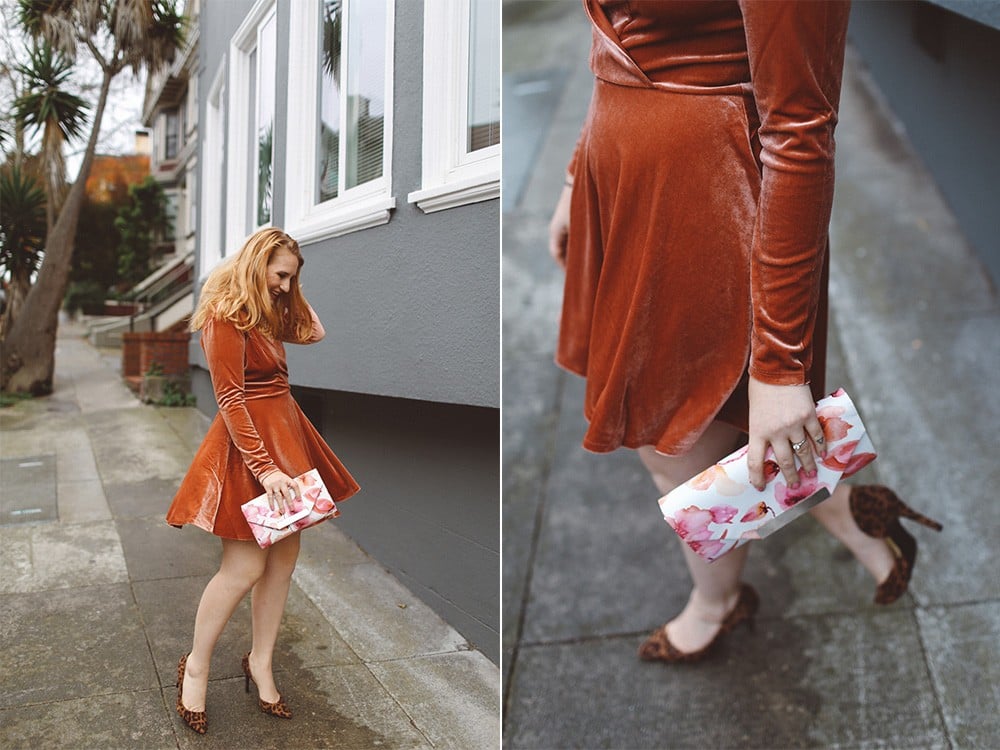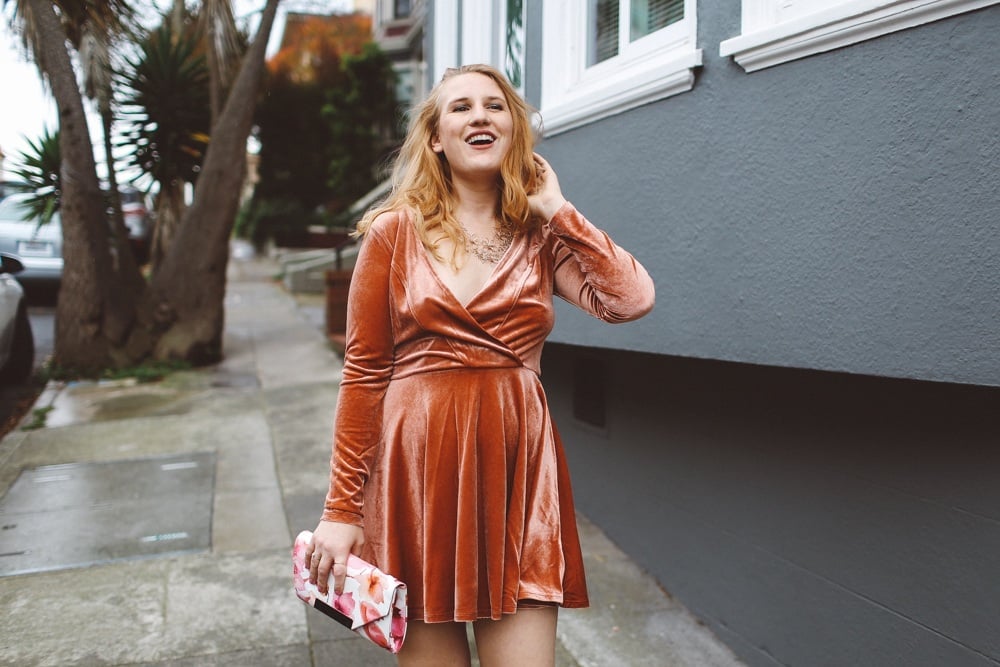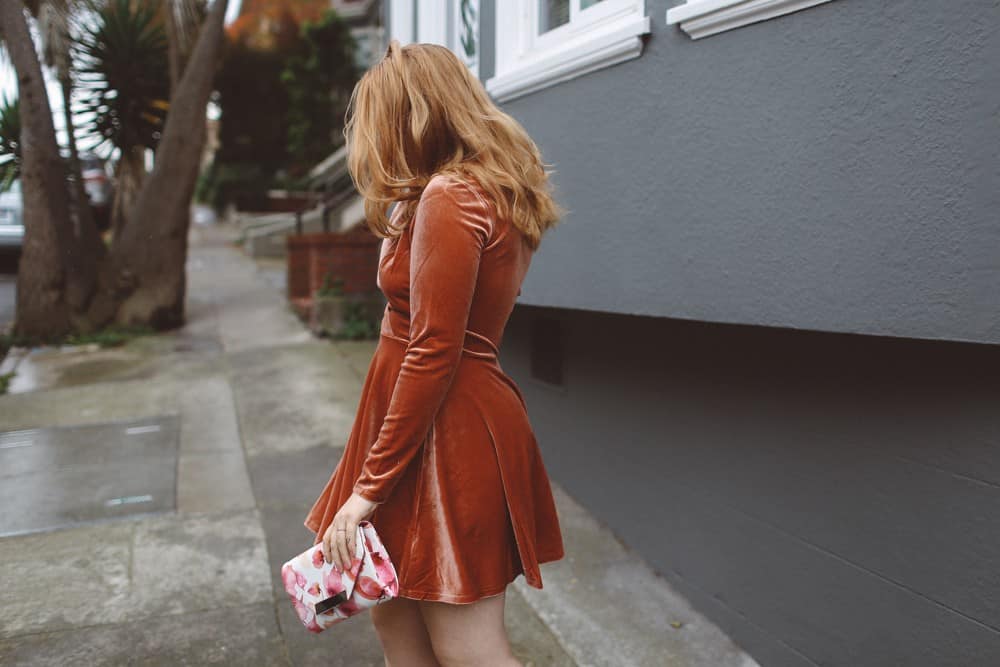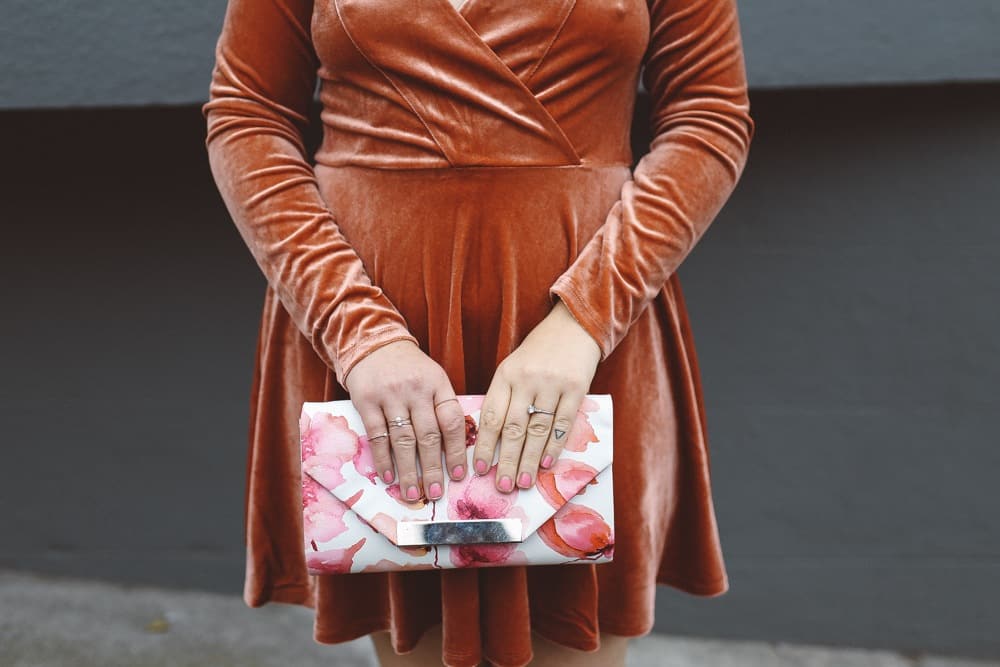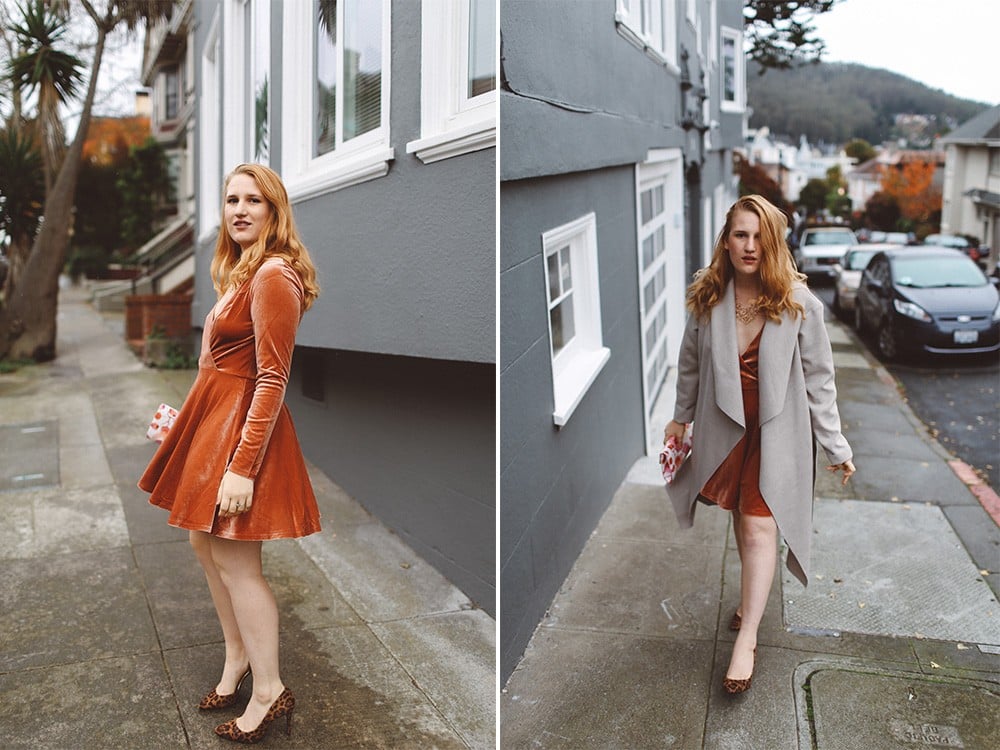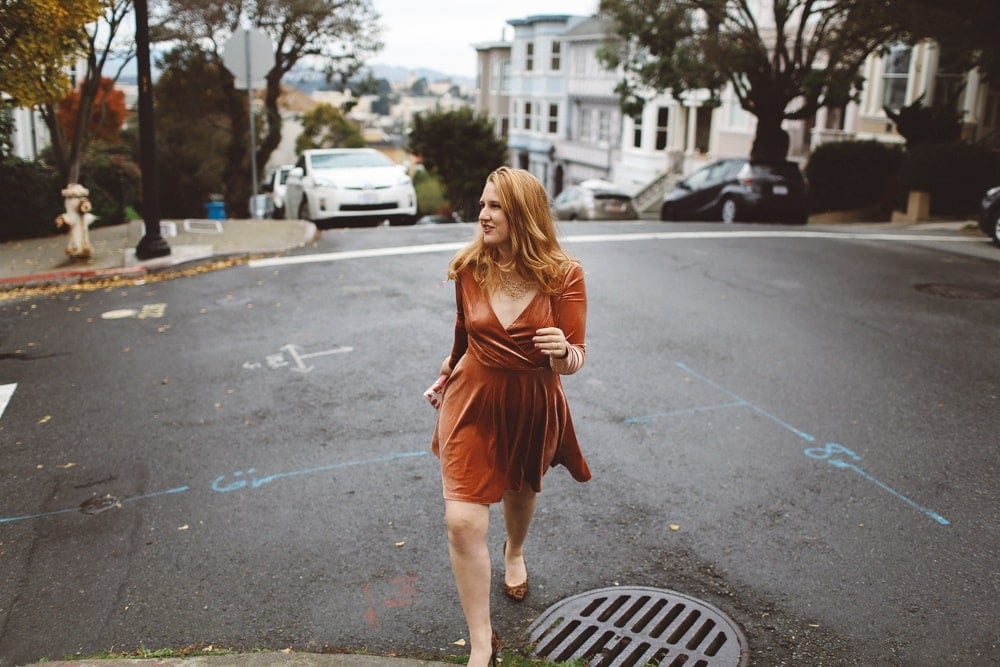 So, to help you out, I've rounded up 10 fun holiday dresses to wear this year + my outfit details! Stay sexy ladies.