After spending a year in our tiny San Francisco apartment, I finally decided to give our bedroom corner a little makeover. Decorating a studio is tricky. We're lucky to have plenty of natural light and our kitchen in another room, so our main space can be split into a living room corner and our bedroom corner.
We have three patterned rugs and plenty of colorful flower pots and throw blankets, so I wanted our "bedroom" to be more neutral to not overwhelm the eye. I went with a dark grey comforter, matching grey pillows and bright baby blue pillows for a pop of color. I found this abstract cow painting on art.com and snapped it up for 50% during their Cyber Monday sale (pro-tip: art can be pricey, so make sure to buy only during sales). Our bedside table matches our baby blue pillows to tie everything together. The lamp was a gift from my mother from a few years back and I love the spunky personality it brings.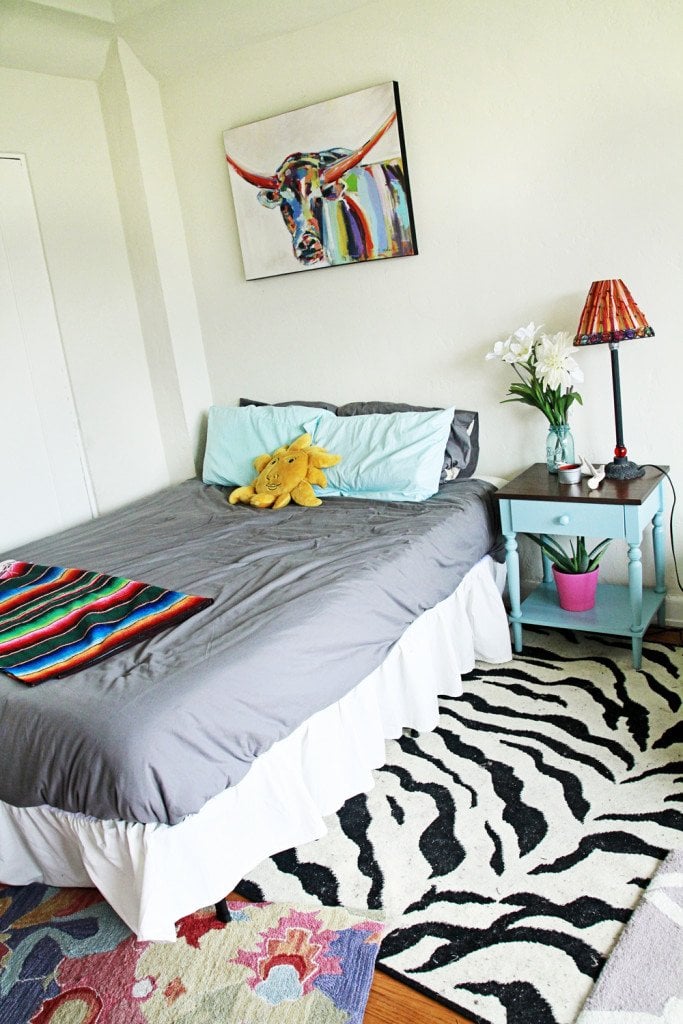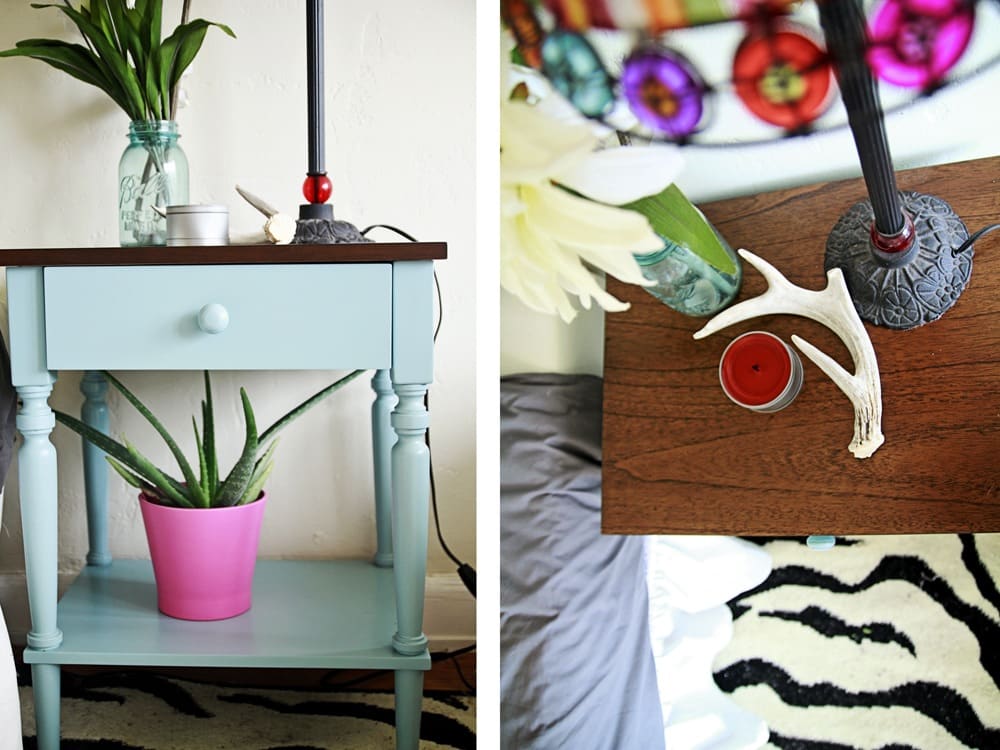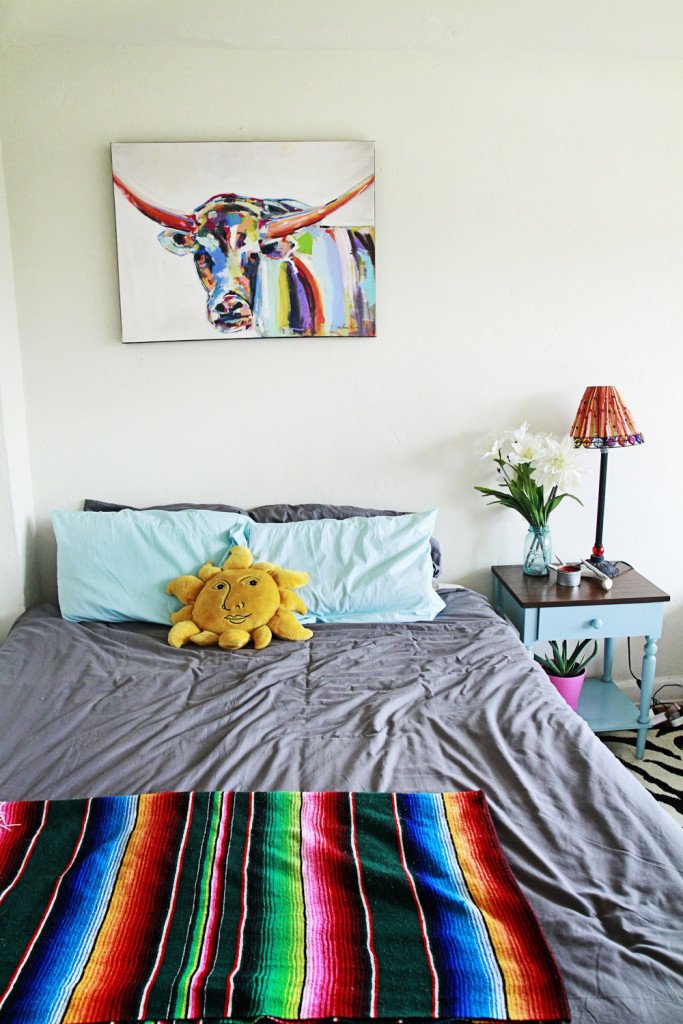 SHOP MY BEDROOM

In the past I've struggled with decorating in a "cluttery" style, trying to fit too much in a room. Since our apartment is small, I've made sure to refrain from my old habits and take my time in decorating. When you live in a small space, it's important to really think out the layout/design and pick out art and furniture carefully. Next up is my desk area (currently using a desk I found for free on Craigslist).