I've lived in my 480 square-foot San Francisco studio apartment for 4 and a half years. I love this place. Yes, it's small, but it's home. We moved from Wisconsin to San Francisco in 2014 and have been in this same apartment for the whole time.
We sometimes call it our "treehouse" since we have sweeping views of the park from our living room. Tons of natural light and on clear days, we can see the sunset over the ocean. It makes our crazy San Francisco rent a little more reasonable.
I'll constantly be tweaking our home decor, but I finally have our apartment to a point where it's *almost* all done decor-wise, so I thought it's finally time to share! So, here it is. Our apartment tour: inside my San Francisco boho studio apartment!
Below I broke down my apartment by room and tried to link everything featured that I can! Got any questions? DM me on Instagram @thewhimsysoul or leave a comment below, I'll be happy to help!
I thrifted a LOT of the things you see in my apartment. My favorite thing in the whole studio is our pink locker. It's my baby.
Where our locker stands used to be where I had my desk, but even after I started blogging fulltime, I found myself never really using it. I thought that being self-employed meant I had to get a desk, but really it was just a waste of space.
I spent a LOT of time looking on Pinterest and Instagram trying to get ideas of what to put in its place, something that was cute but also had a lot of storage.
That's the pain point of anyone living in a small space. Everything has to have apurpose, and usually, that purpose is storage. One day I pulled up Facebook marketplace and on the first page saw a listing this locker for $20. I immediately envisioned painting it pink and knew it would be the perfect addition to our main living room. Look at all the storage! A few spray cans later and this piece totally was the catalyst for our entire design.
Sometimes you just need that ONE magic home decor piece to bring everything to life.
(The other magic piece is my wallpaper.) I get a lot of my home decor inspiration from traveling, especailly abroad. Seeing the way other cultures decorate their space helps me expand my ideas for my own home. Also, Instagram and Pinterest are very helpful in sparking ideas! Follow my Home Decor board on Pinterest to see what's inspiring me right now!
Anyway, I can't link my locker (I get asked all the time) and there's other stuff like flower pots and my coffee table that are thrifted. Same with my photo frames – they are all random frames from all over the place. The art I collect is in really odd shapes and sizes so a lot of the frames don't fit 100%. They also move every time we have a mini earthquake!
but I can link most of the other pieces of boho decor in my living room.
Living Room
KITCHEN
Pretty much the rest of the things in our kitchen are thrifted or stuff I bought while traveling (like all my art!)
BATHROOM
HALLWAY & CLOSET
Again, all the art are personal pieces I picked up while traveling. The red shelf if thrifted as well.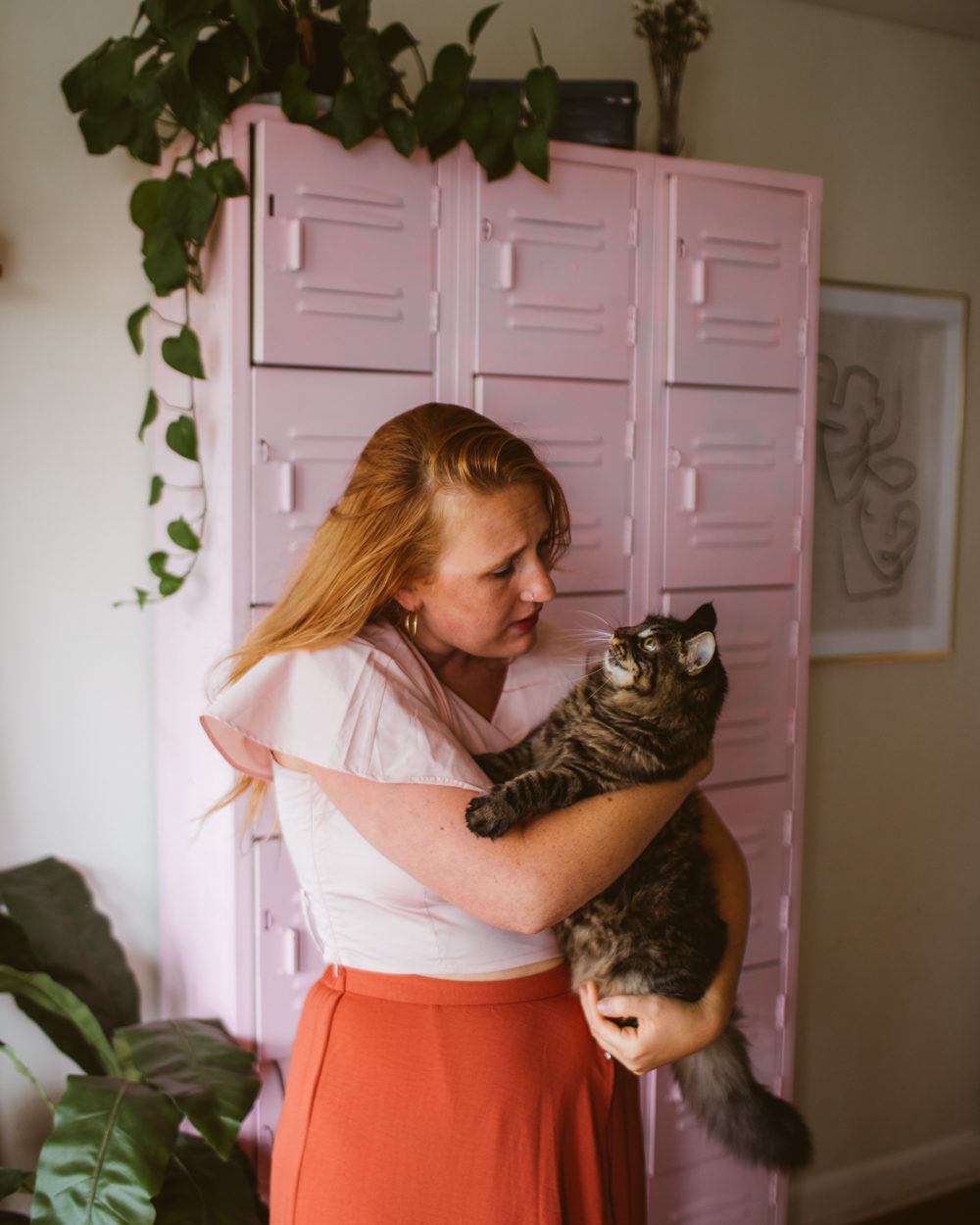 So, that's my boho studio apartment in San Francisco, more or less. If you saw anything I missed linking, shoot me a DM on Instagram @thewhimsysoul and I'll let you know if you can buy it or not!