Fringe, baby fringe! I've been seeing this trend in the corners of Instagram and had to try it for myself. Frist bell sleeves, then chokers, now wide leg pants and fringe – the 70's is coming back into style, isn't it?

To modernize this throwback style, you have one of two options.

Frist, the "go big or go home" option, which is what I took. These Asos fringe jeans already have some flare, so add more with modern, shapely pieces like this open-back palm print top (also from Asos). Make sure to accessorize carefully. Here I chose a wicker purse and a straw boat hat to help make the whole outfit feel light and breezy. Shop my outfit above.

<iframe width="560″ height="315″ src="https://www.youtube.com/embed/BG8raJZ1wNs" frameborder="0″ allowfullscreen></iframe>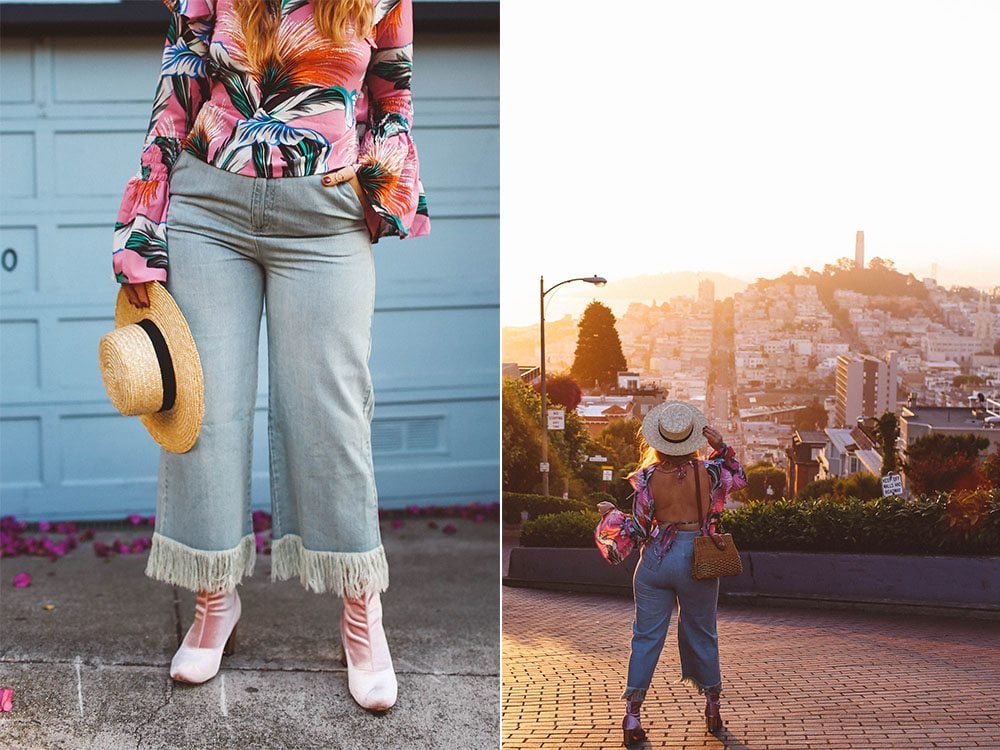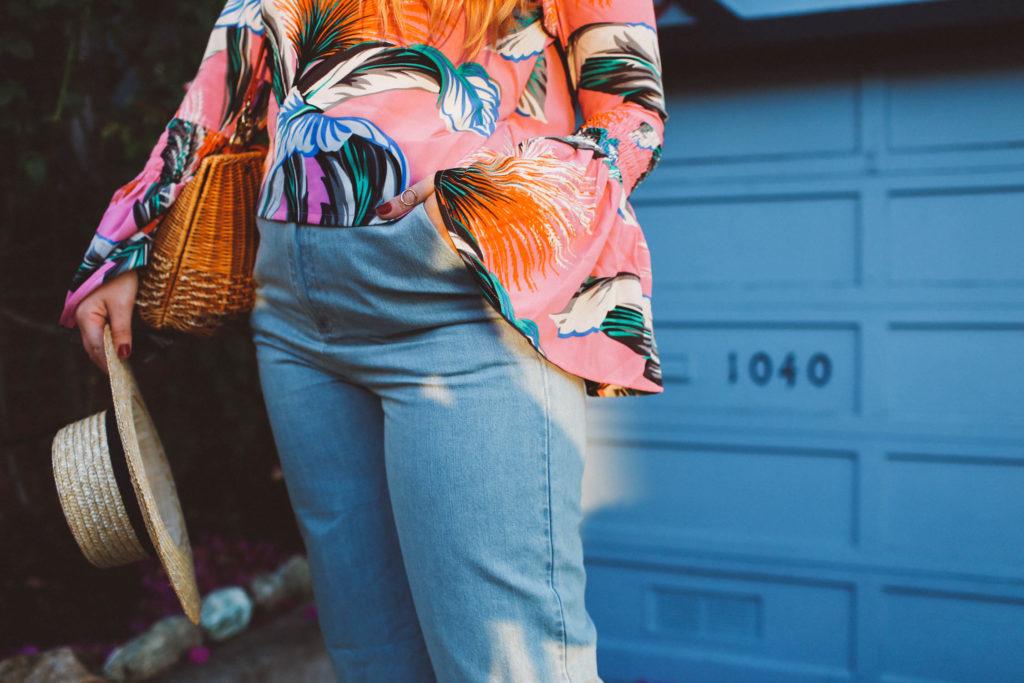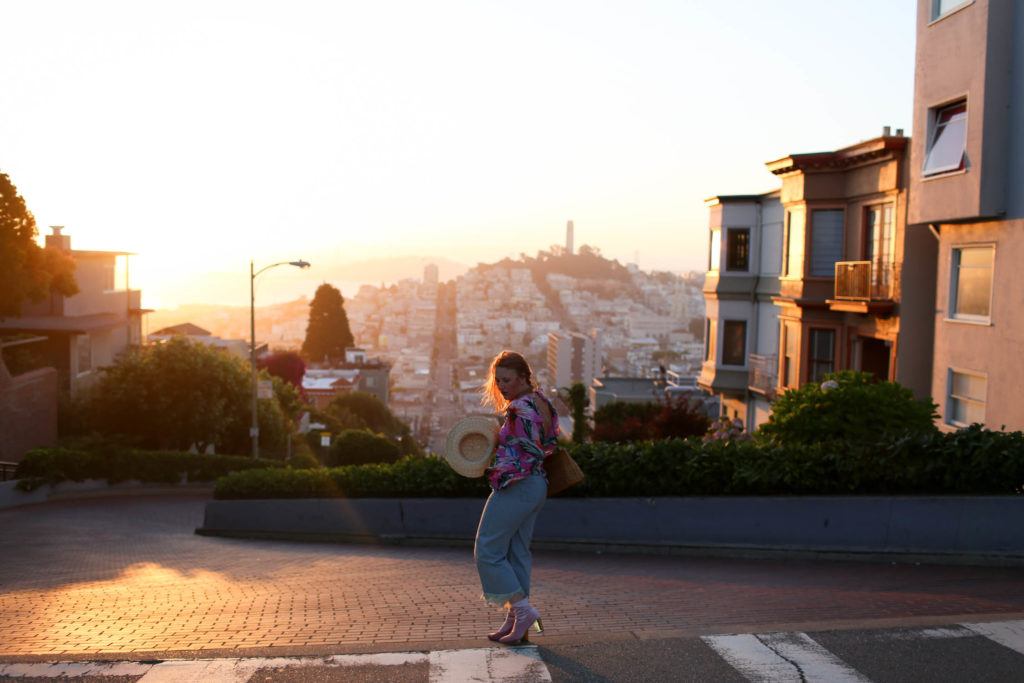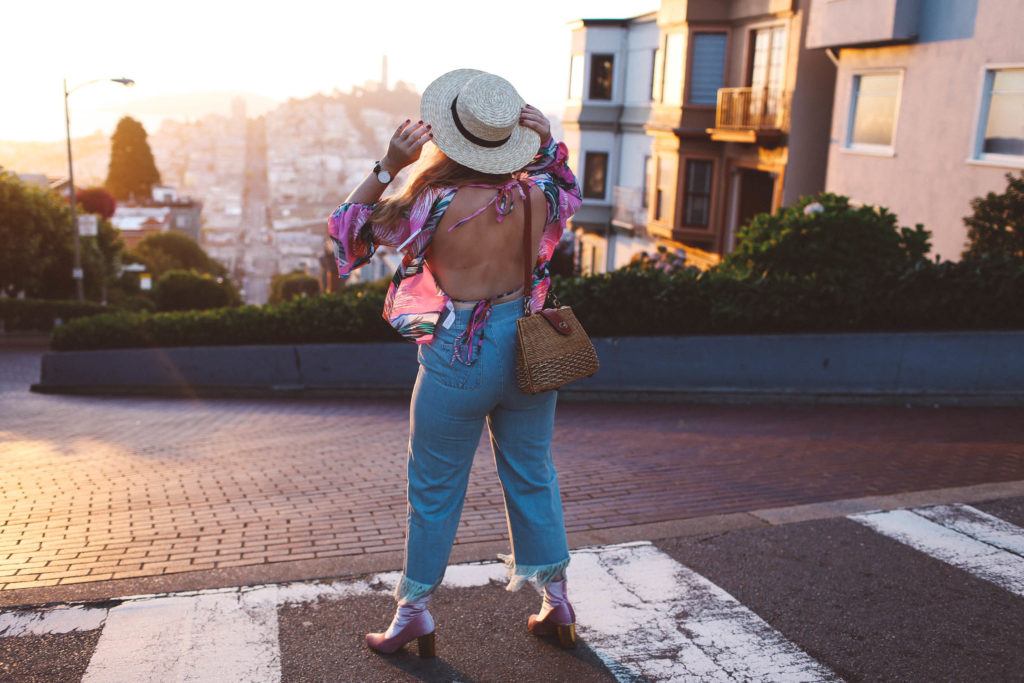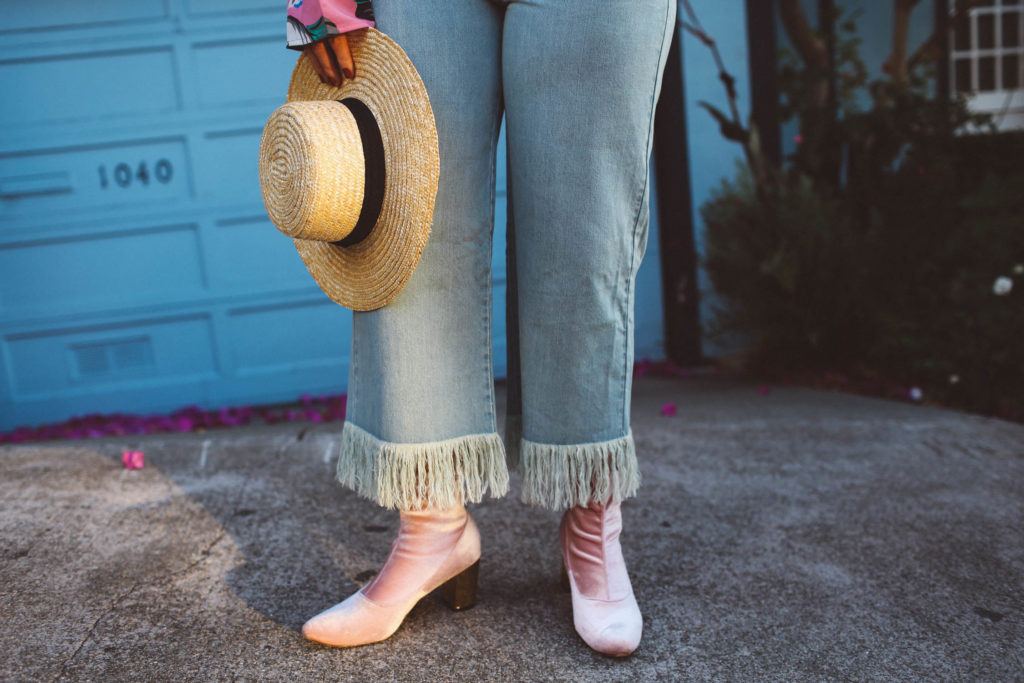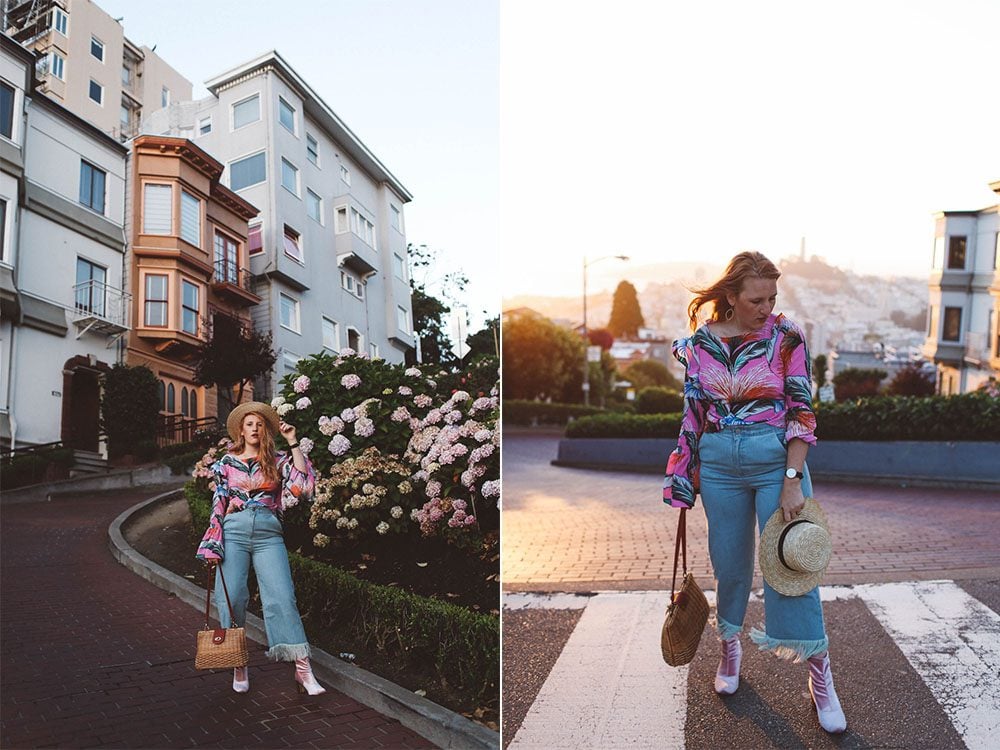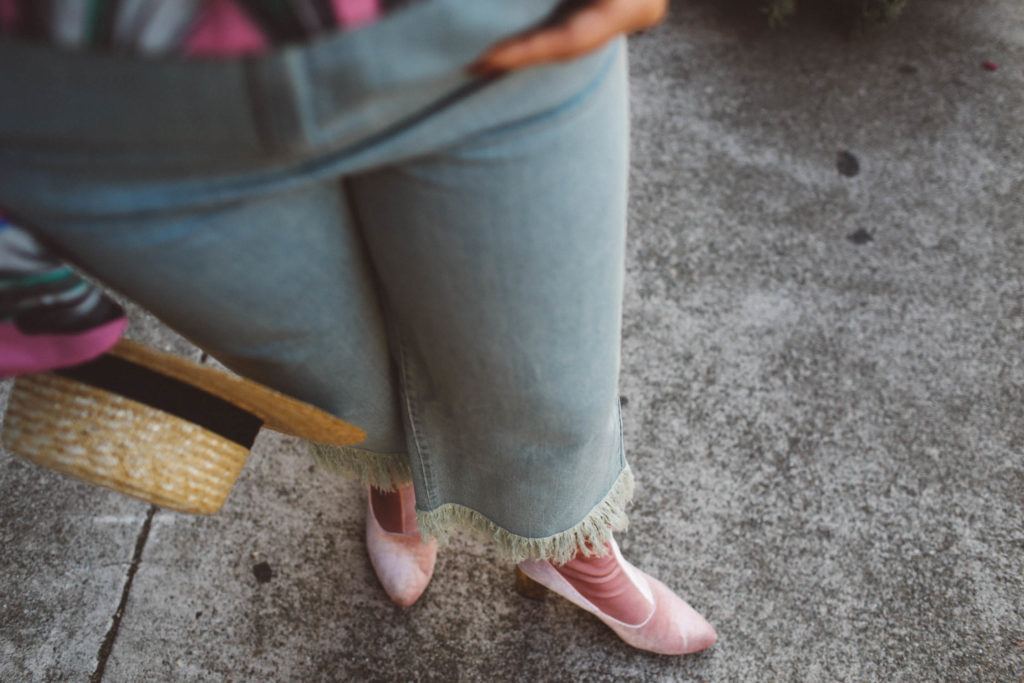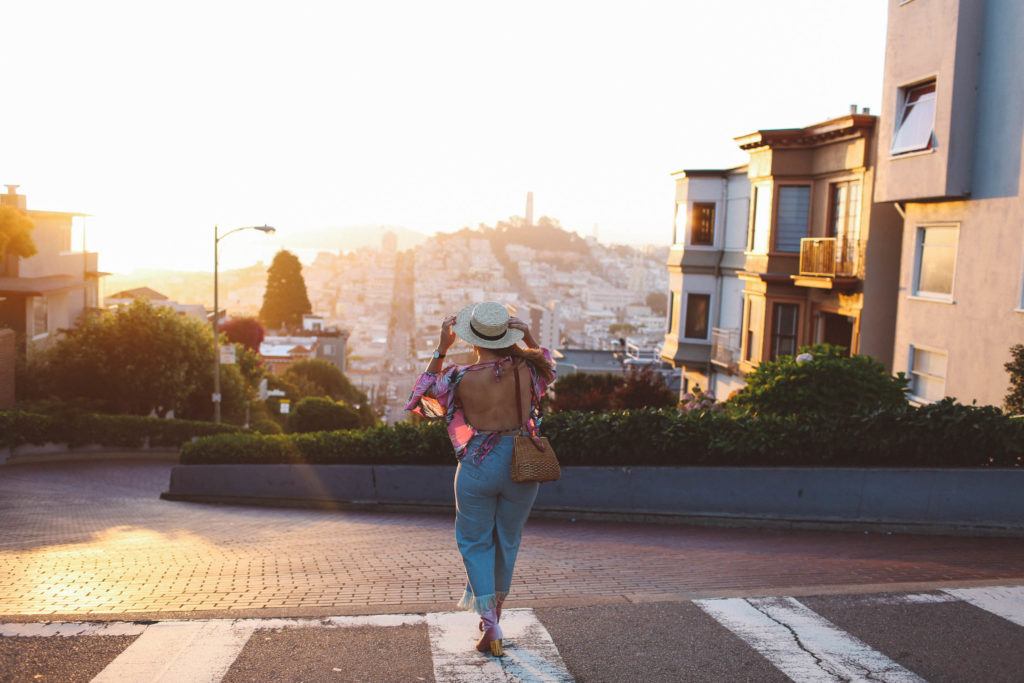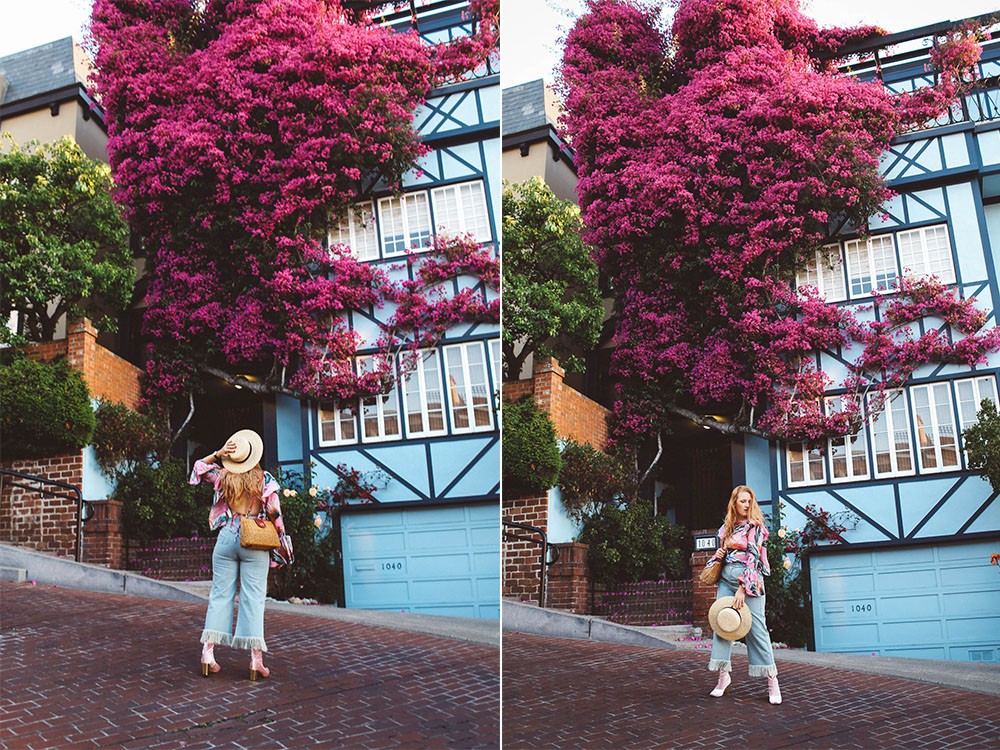 Second, you can go the minimal route. A white crop-top or t-shirt and a simple pair of slingback mules (maybe even a stroke of red lipstick) makes for an easy outfit for a long day. I would maybe add statement earrings or a few finger rings, but nothing too much. Shop that look below.


So, which one do you like better? Leave a comment below!