Whether you're on Tiktok or not, you've definitely come across the Tarte Dubai trip with some of the biggest beauty influencers that's been making headlines.
If not, a quick recap… Tarte Cosmetics sent a bunch of influencers to some luxurious villas in Dubai and filled it with all of the Tarte Cosmetics products you could imagine.
Tarte treated these influencers like GODs, and the only thing the influencers had to do? Post about it.
While the trip was non-stop stream of content with tons of views, I think Tarte kind of missed the mark… The influencers on the trip mostly talked about the trip itself. The extravagant rooms with private pools, jeep excursions and food – leaving out a major factor in the whole extravaganza – a Tarte Review.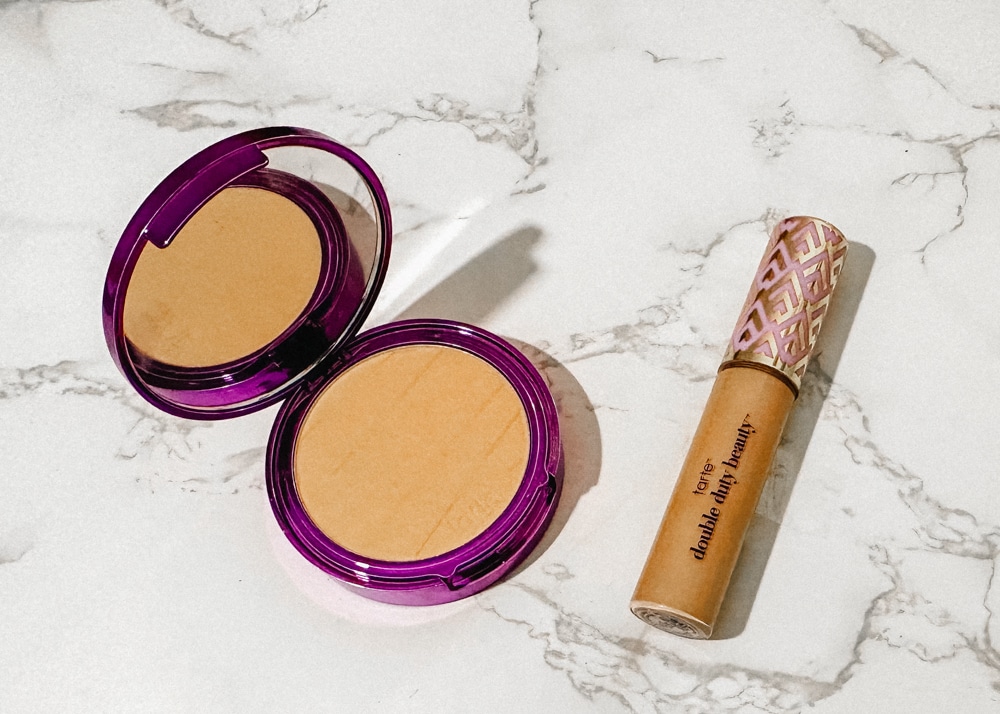 Tarte Review: Best And Worst Products That Are Worth Your Money & Not!
To be fair, if I were an influencer and got a fully paid trip to Dubai, I wouldn't be gorging Tarte and their makeup products. I would be sitting back with my hair in the wind while my private jeep takes me through the desert.
But I'm not on that trip, and if you're reading this, I assume you aren't either. So, I'm going to do what none of those influencers dared to do – I'm going to give you my list of the best and worst Tarte products out there!
Let's get into my Tarte cosmetics review and see what there is to love (and not love) about this brand.
The Her-story of Tarte
Tarte has been in almost every beauty influencers' videos I've seen, but I haven't seen many people talking about what it is or how it started.
Maureen Kelly, CEO and Founder of Tarte Cosmetics, began the company in 1999 with no experience, little money, and a wish to create a product with a formula and ingredients you can actually understand.
She started with the Tarte Cheek Stain and eventually created the well-known Tarte Shape Tape Concealer which quickly becoming a cult favorite. Tarte claims their products are "High-Performance Naturals," meaning they are naturally derived and still work really well.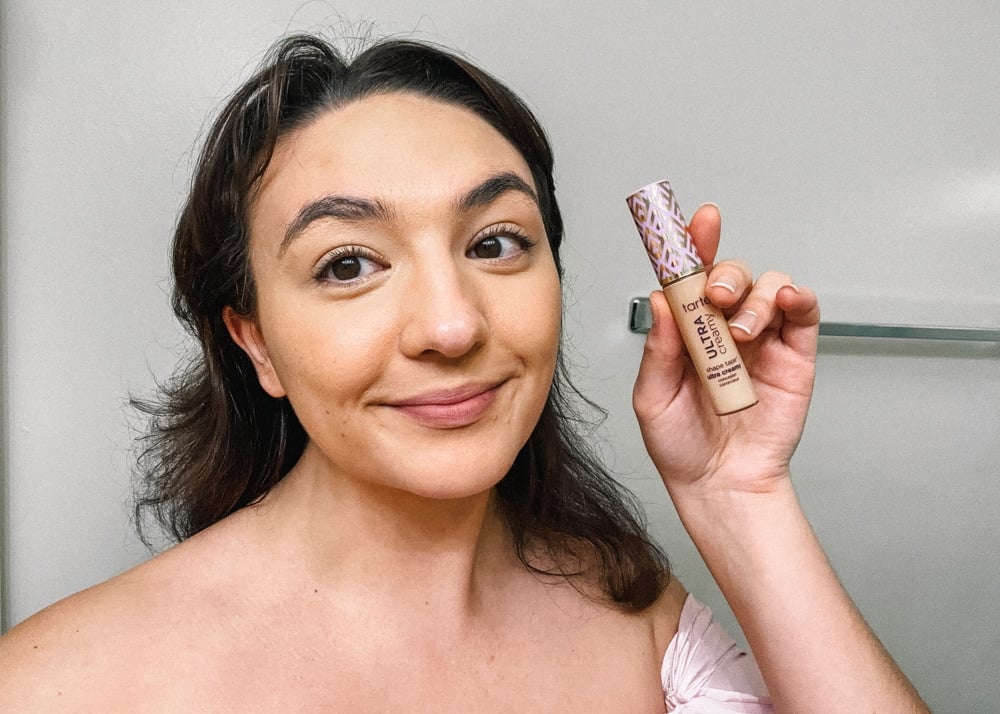 I like the story behind this brand and, with time, Tarte Cosmetics has created an extensive line of beauty products that have made appearances all over the internet – YouTube, TikTok, Instagram – you name it.
But that still doesn't answer the question-
Is Tarte Good?
From what I've seen online, it's magical. From what I've experienced testing out some of the products, it's incredibly pigmented and has a high price tag.
I can't imagine everything from this company is to die for amazing, but I can see a select number of their stuff being staples in my makeup routine.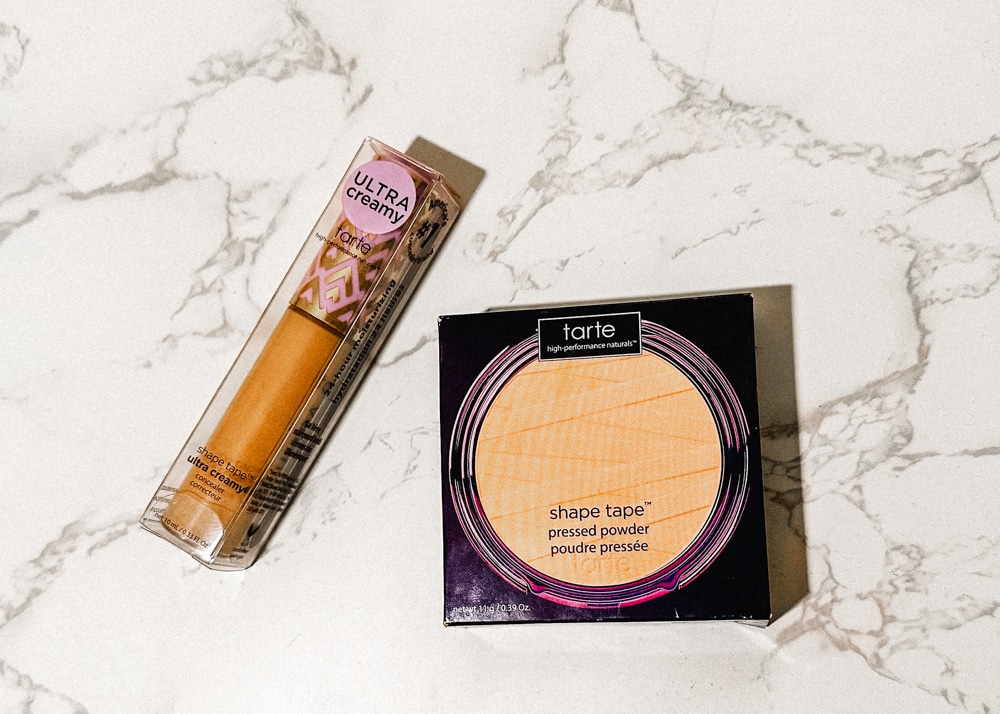 Tarte Products Actually Worth the Hype
I'm going to give you the best Tarte products on the market based on the products I've tried and the tons of cosmetics reviews I dissected.
Tarte Shape Tape Ultra Creamy Concealer
Number #1 on the Tarte charts, the Shape Tape ultra-creamy concealer is a 24-hour moisturizing formula that blends into the skin like butter.
I slapped this bad boy on at 8 a.m. and it was still going strong at 8 p.m. when I washed it off.
This Tarte concealer has lighter coverage compared to other foundations. Still, I liked that because it covered up blemishes and pigmentation without having to do a full face of makeup.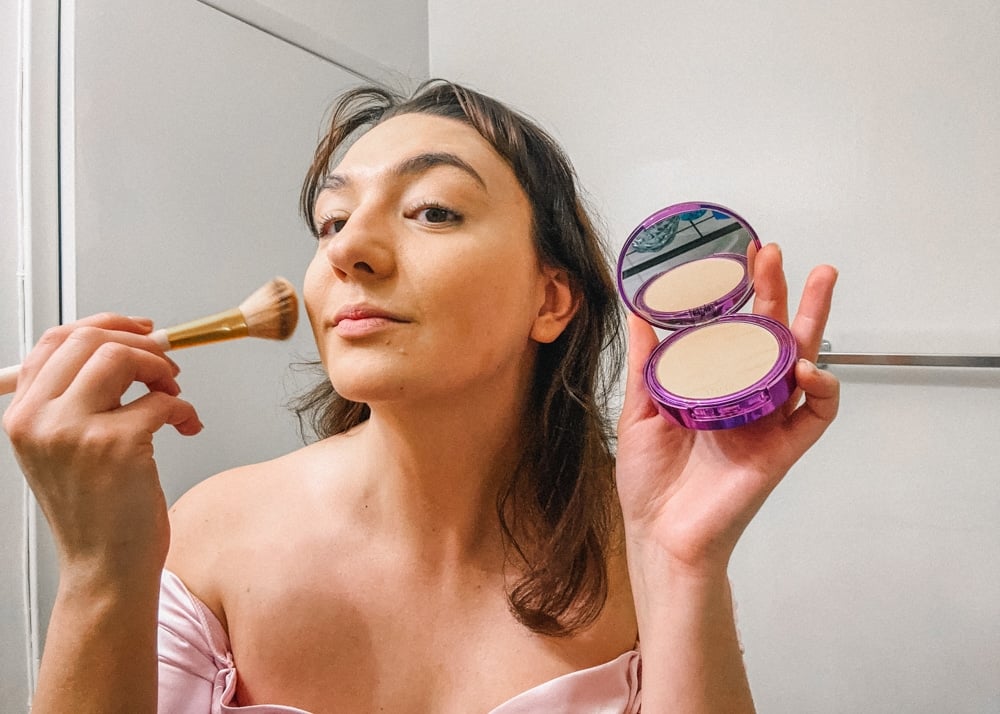 Tarte Shape Tape Pressed Powder
This Pressed Powder was the other item I picked up from ULTA and did not disappoint. It gave my skin a beautiful matte finish and the shades were super easy to match to my skin.
I would avoid it for areas with fine lines, though. Powders usually accentuate my forehead wrinkles (and I'm only 25,) so stick to creamy formulas around these areas.
Amazonian Clay Coverage Foundation
The Amazonian Clay is a 16-hour, full coverage foundation that people love. It's got a thicker texture than the face tape foundation and has "pore-less" technology that looks to do the job!
On top of that, the Tarte amazonian clay matte finish looks stellar when heading to a big event where you want some good pics taken!
One thing to note about this Tarte Foundation is it's potent. You only need a few dots and you've got full coverage!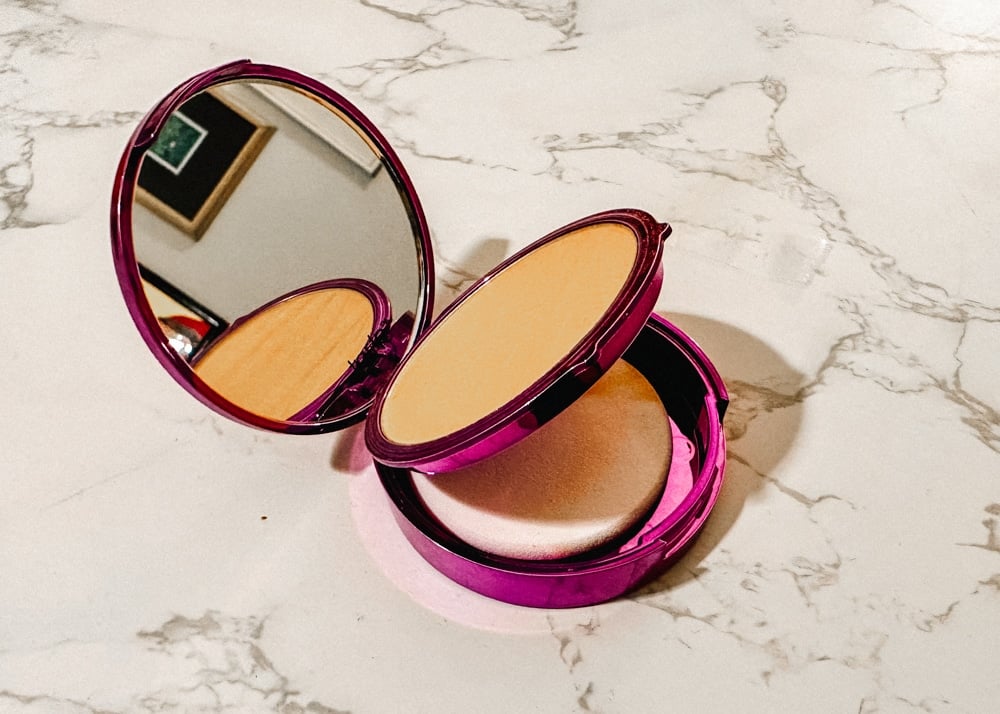 Maneater Waterproof Volumizing Mascara
The Tarte waterproof mascara acts like magic on the lashes. It's buildable, pigmented, and it takes weak, tiny lashes to full-body, luscious ones.
The Maneater Mascara is a good pick because of the application brush. It's a long rubber applicator with soft spikes going around it, allowing you to apply continually without your lashes sticking to each other!
Each product review I watched on this was a good one, so I'm going to say it's the best Tarte Mascara. I'll be picking one up next time I'm at Ulta!
BB Blur Tinted Moisturizer
I personally don't like a very full-coverage look and this tinted moisturizer is the answer to my prayers.
This moisturizer is light, blends easily, and looks super natural! I have difficulty matching my skin tone when I'm out looking for makeup, so I opt for items like this that can blend easier in case I get a shade too light or too dark.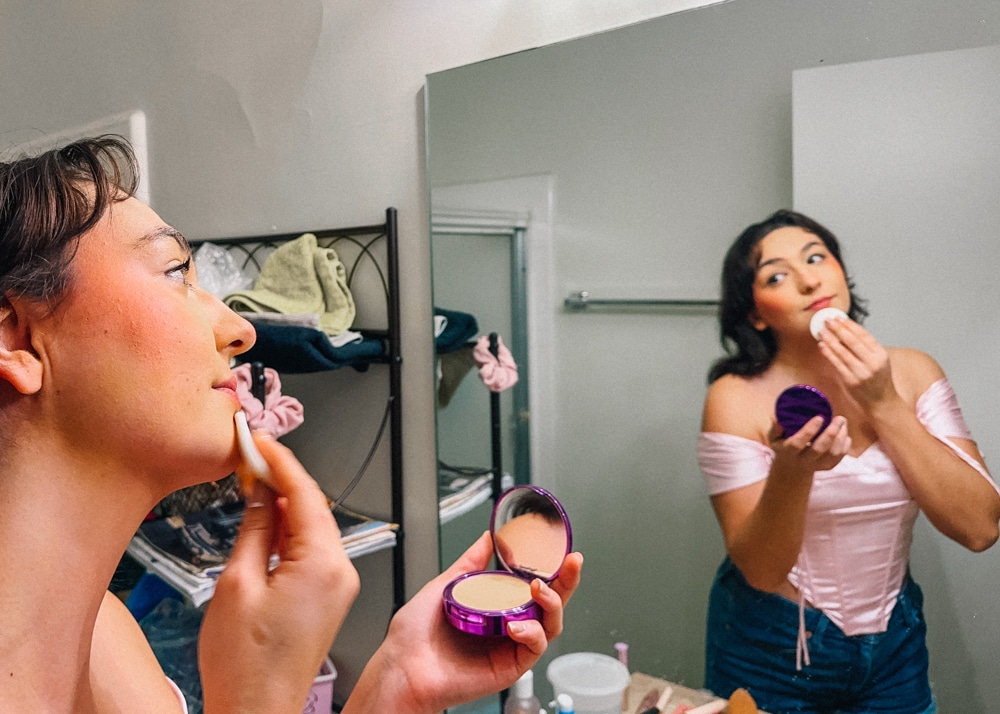 Maracuja Juicy Lip Balm
One word. Whoa. This Maracuja Juicy Lip Balm applies like lipstick, shines like a gloss, and moisturizes like a lip balm!
The colors are rich and the balm uses something called a "Cushion Comfort Complex" to give a little lip plump and smooth the appearance of lip lines.
I'm truly impressed with this product. I've never seen anything like it and the shades look right up my alley! It's definitely one of the best Tarte lip products.
PRO TIP: If you're looking through gift guides and wondering what to get your friends for their birthdays, stop right here. Get them this. They will LOVE it.
Tartelette In Bloom Clay Eyeshadow Palette
Here's another Tarte product I want to share with you because of its amazing shades! This In Bloom Clay palette has every color I need for any event, day or night.
This eyeshadow palette is buildable, easy to blend, and you can take your eye makeup look from natural to a full-on icon. The
Even people that don't like Tarte have said they enjoy this palette, so it's safe to say it would get a lot of use in anyone's makeup collection!
Shape Tape Glow Wand
This Shape Tape Glow Wand has many of the same functions as the Tarte ultra creamy concealer, except it glows!
Well, it's also a bit more lightweight and you can use it in more ways.
You can apply this puppy overtop your concealer, use it alone as a light concealer with some glow, or mix it in with your moisturizer to give your face a nice shine under your foundation!
Amazonian Clay 12-Hour Blush
This 12-hour blush lasts and has a great shade range! One thing I like about Tarte is that most of their products are buildable, like this 12 hour blush.
You can add as little or as much of this product as you want to get your desired look. The blush is also infused with mineral pigments to smooth and soften your skin.
As with the other products, you can keep it natural or go ham and look like a movie star on the red carpet!
Timeless Smoothing Primer
When I was shopping, I saw this product and knew I liked it (before I even looked at any reviews).
This smoothing primer makes your skin look like you have a filter on by filling in your pores with just a small dollop on the skin! It does have a thick texture, but it blends in nicely.
If you want to walk around and have people wonder how your skin could look so immaculate – you should pick up this primer.
Skip It – Tarte Items You Don't Need
Tarte is good at what it's good at – making super full-coverage and moisturizing makeup, but it's not very good on other fronts (like skincare).
Let's get into the Tarte items you can skip out on when you're on your next shopping spree.
Drink of H2O Hydrating Boost Moisturizer
This hydrating moisturizer is nice, but it's not necessary. For the price tag, I would never pick it up off their display.
You can find much more affordable options from The Ordinary that do the same thing with less hassle. This moisturizer is said to take a while to work into the skin and I just don't have the time for that.
Instead, grab The Ordinary's Squalane Cleanser, Hyaluronic Acid 2% + B5 Hydrating Serum, and Natural Moisturizing Factors + HA Daily Moisturizer. These three products will save you money and time.
Drunk Elephant is another great alternative for all your skincare needs!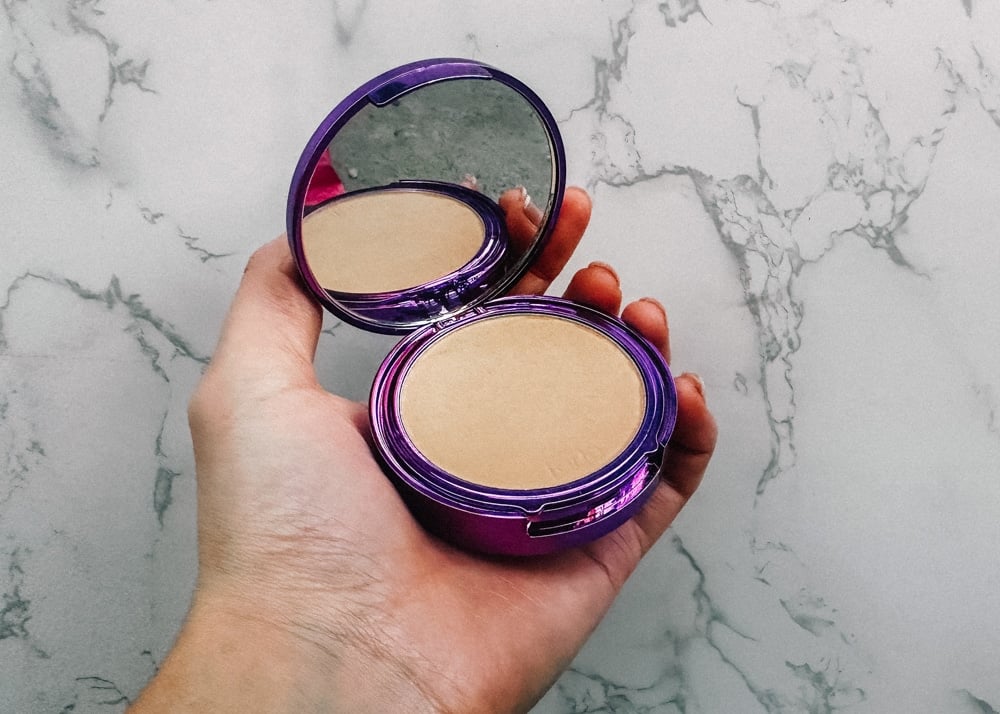 Tarte Creaseless Concealer
Rumor is this creaseless concealer does, in fact … crease. Save your money and just stick with the shape-tape concealer and a good moisturizer!
PRO TIP: Using a hydrating mist or finishing spray after your makeup routine helps to blend your product better and keep it from creasing around your face!
That's the tea on the best Tarte foundation, concealer, blushes, and more, along with what you don't need to waste your money on!
Tarte Cosmetics FAQ
Now, let's answer some burning questions the internet has about Tarte Cosmetics.
Is Tarte High End?
It's not Dior or Pat McGrath, but it's good quality and pricey.
The Tarte formulas are decently high-end, and the pigmentation you get with each product is sometimes worth the cost.
If you're looking for a more affordable brand that gives you an air of luxury, I would try out Merit Beauty. It's a much more minimal brand that's easier to navigate and has the same hydrating benefits as Tarte!
Is Tarte a Good Brand?
All-in-all, I think yes for the products I mentioned at the very least. It makes a lot of good products that require little maintenance and blend really well with anyone's skin.
Are Tarte Cosmetics Vegan?
Some are and some aren't, but the company is 100% cruelty free!
A number of their products use animal derivatives, but if you want to opt out of anything with animal products, you can find a complete list of their Vegan-friendly products on their website.
Where to Buy Tarte Makeup?
Tarte is everywhere. You can pick up products at Ulta, Sephora, Target, Walmart, and the Tarte Cosmetics website!
If you buy a concealer or foundation in-store, I recommend getting some help from one of the makeup specialists to match your skin to the right shade.
I went into ULTA thinking I could do it all by myself and I was instantly at a loss for what would blend best with me. Trust me, get a professional's help.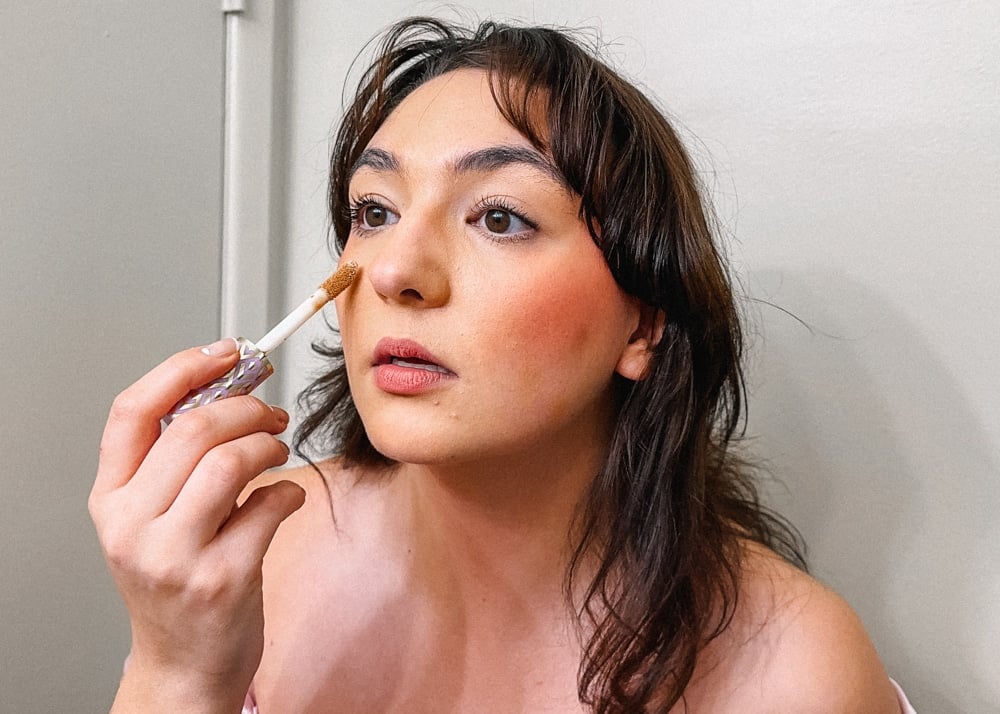 What do you think of Tarte? Tarte Cosmetics has been around for a while and I'm sure you've tried at least one or two of their products.
What are your favorites? Do you have any dupes I could test out? Let me know your answers in the comments below!