I think 2020 is going to be the year of color blocking.
I've been seeing it pop up more and more the past months and as a color addict, I'm HERE for it. I adore how color blocking is so simple yet powerful. This sweater would look nice in a solid pink, but it's WAY more interesting in three tones.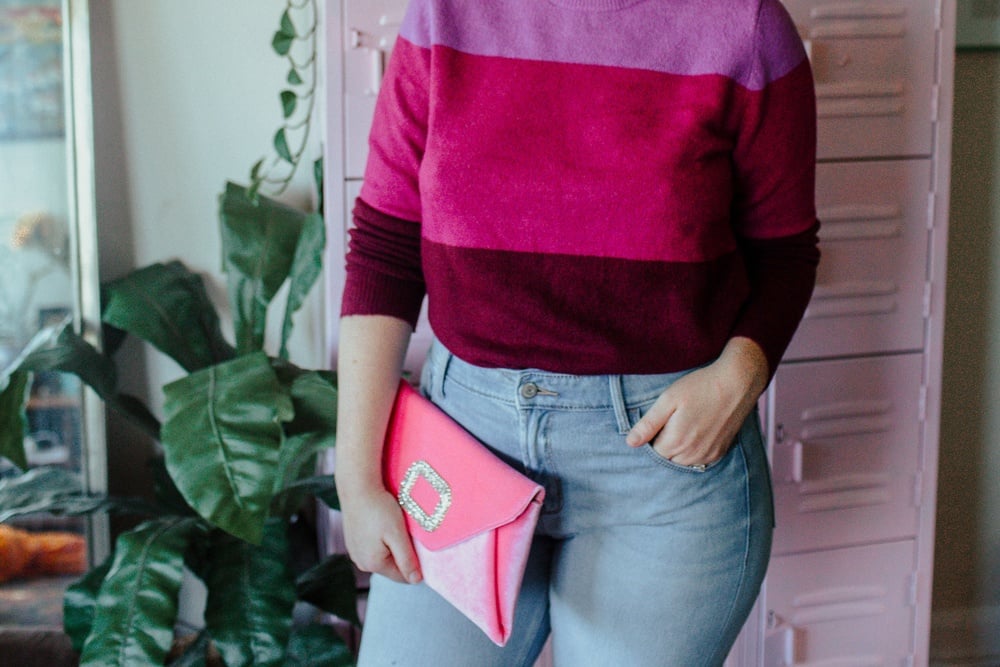 I think pinks and reds go really well with leopard print, so here I styled my color block sweater with a leopard print scrunchie scarf. Also added tortoiseshell earrings for another pop of pattern to take a simple sweater and jeans outfit to something interesting.
Shop my outfit

Try this outfit for work or elevated errands run! You won't regret it.
Looking for more cute sweaters? There are SO many cute ones on sale right now for all the post-holiday promos. Here's my favorite sweaters of the moment:
More cute sweaters