Holy cow, how is it almost 2020??!!!?
This decade has been a big one for me. In June of 2010 I graduated high school and then that fall, started college in Minneapolis. In 2011 I met Robin. In 2013, I studied abroad in Rome & ate my weight in pasta (gained 30 pounds, no regrets what so ever.) 2014, Robin and I moved to San Francisco. On a rainy February 2015 night, I started Whimsy Soul. In 2017 I left the W2 world and started blogging fulltime… and 2 months later, Robin and I got married.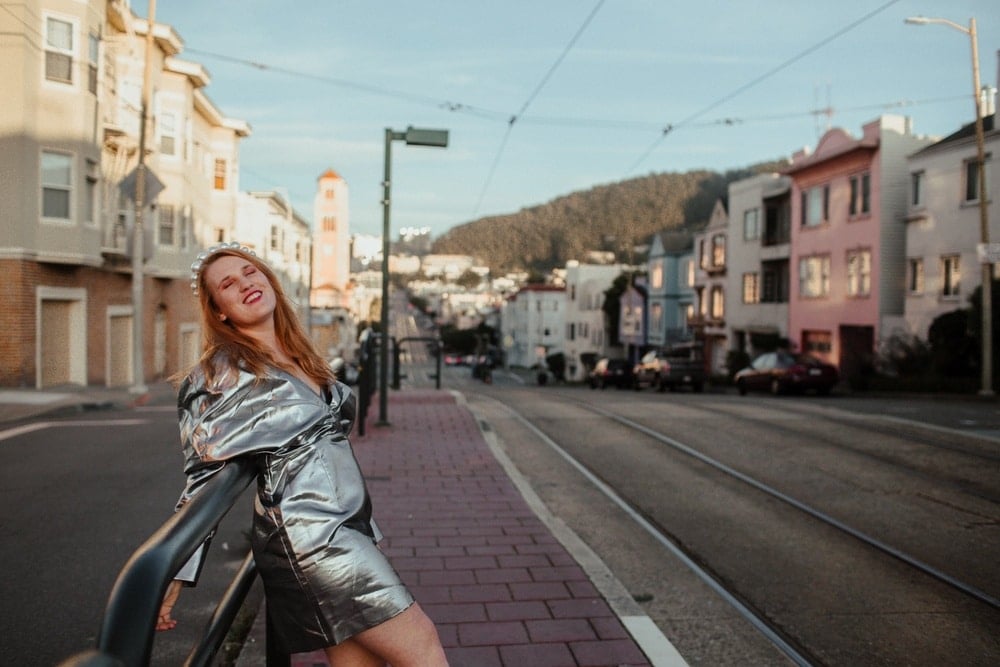 Somewhere in that mix, I made friends that are like family here in San Francisco. In 2018 I got to hire Robin on to Whimsy Soul fulltime and we started an epic adventure together taking us all over the world. We also lost my best furry friend, but welcomed a new one into our family. In 2019 I drank probably 10,000 cans of La Croix.
So, 2020… what will be in store? 20,000 cans of La Croix?
I joke, but only a little. No matter what is in store, I think 2019 deserves an epic last hurrah and one awesome New Year's Eve outfit. I'm a big fan of sequins and shiny things. Even if we just spend the night in our apartment watching the ball drop, I always love to dress up to celebrate.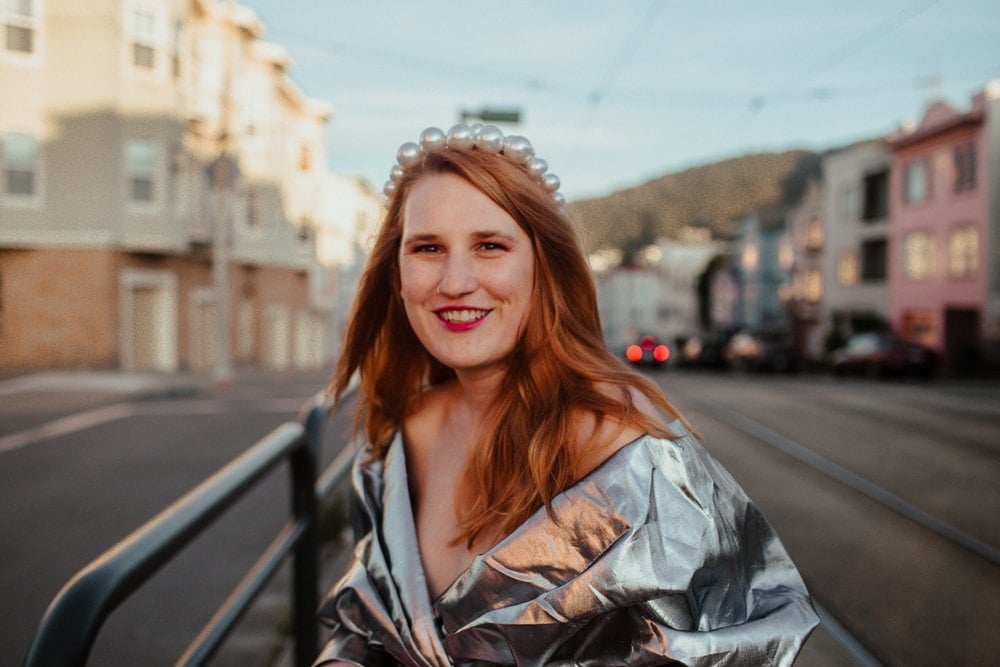 I saw this dress online and knew instantly it would make an epic party dress. Paired with a hot pink purse, heels and a pearl headband (and maybe a bright red lipstick) and BOOM, 2020 won't know what to do with your bad, sexy self.
Shop my outfit

Even if you live in Minneapolis as I used to, where New Year's Eve is always cold AF and you might have to low-key dig your car out of the snow to get to a party, dress up. Here's some of my favorite party dresses & outfits to wear to ring in 2020.
NYE outfit ideas