Los Gatos is a charming little town on the outskirts of San Jose. Well, outskirts make it sound like it's in the middle of nowhere- it's just the last stop before you hit the Santa Cruz mountains! And it's worth the stop and even a weekend trip, because Los Gatos packs a lot of fun. The hubby and I recently spent a night at the Toll House Hotel in Los Gatos after a long day at Eat Drink Los Gatos, a day full of wine, cheese, more wine and sunshine.
I can see why my South Bay friends love coming to Los Gatos on the weekends!
The food and wine festival takes place in downtown Los Gatos. The main street is blocked off so you can wander around the in the road and easily pop from store to store. This was our first time in Los Gatos and we loved exploring all the cute little boutiques and locally run shops. I can see why my South Bay friends love coming here on the weekends! This festival was a great way to experience the city and also discover new wineries because you know your girl loves wine.
Keep scrolling for more information about Toll House Hotel and the top things to do in Los Gatos!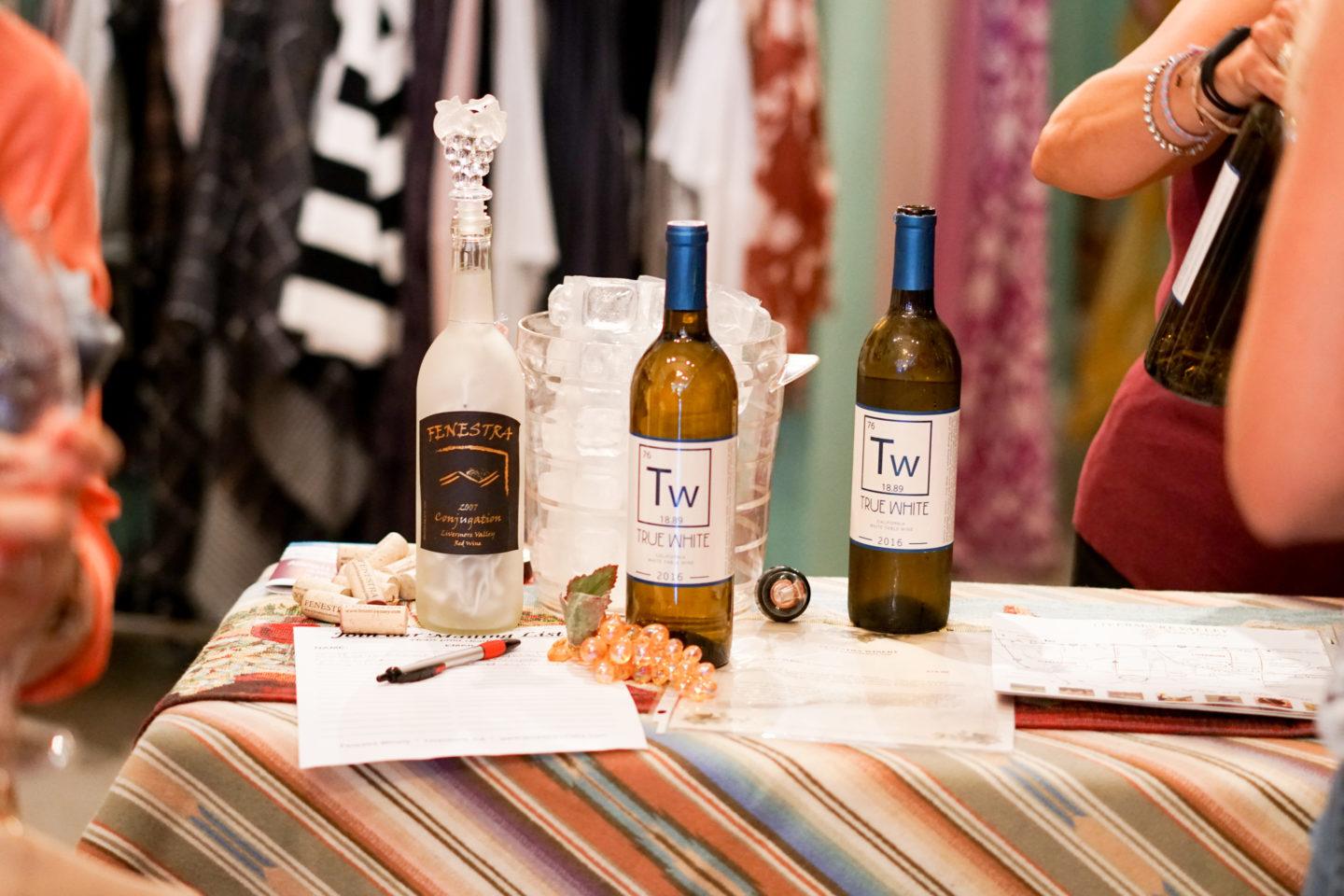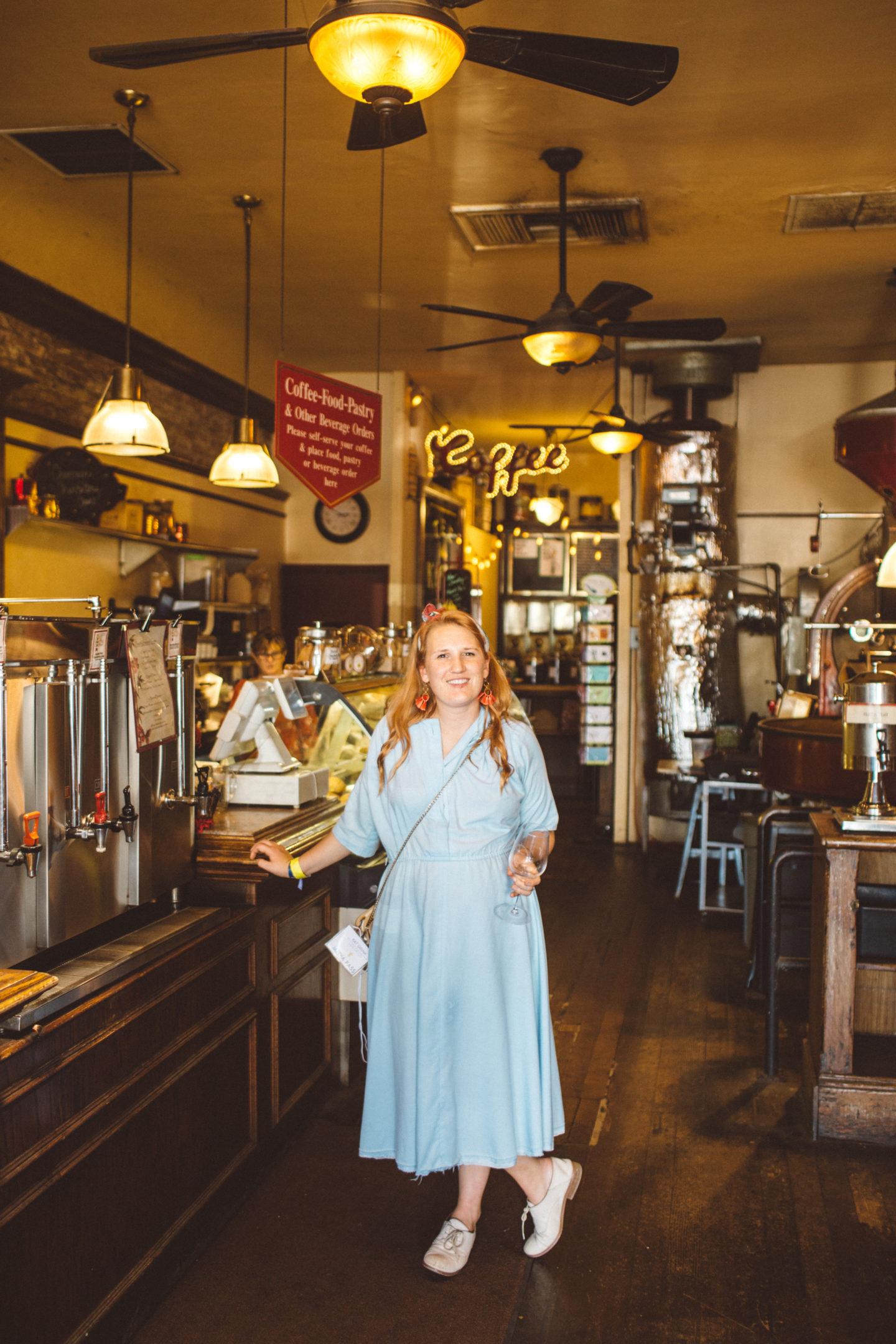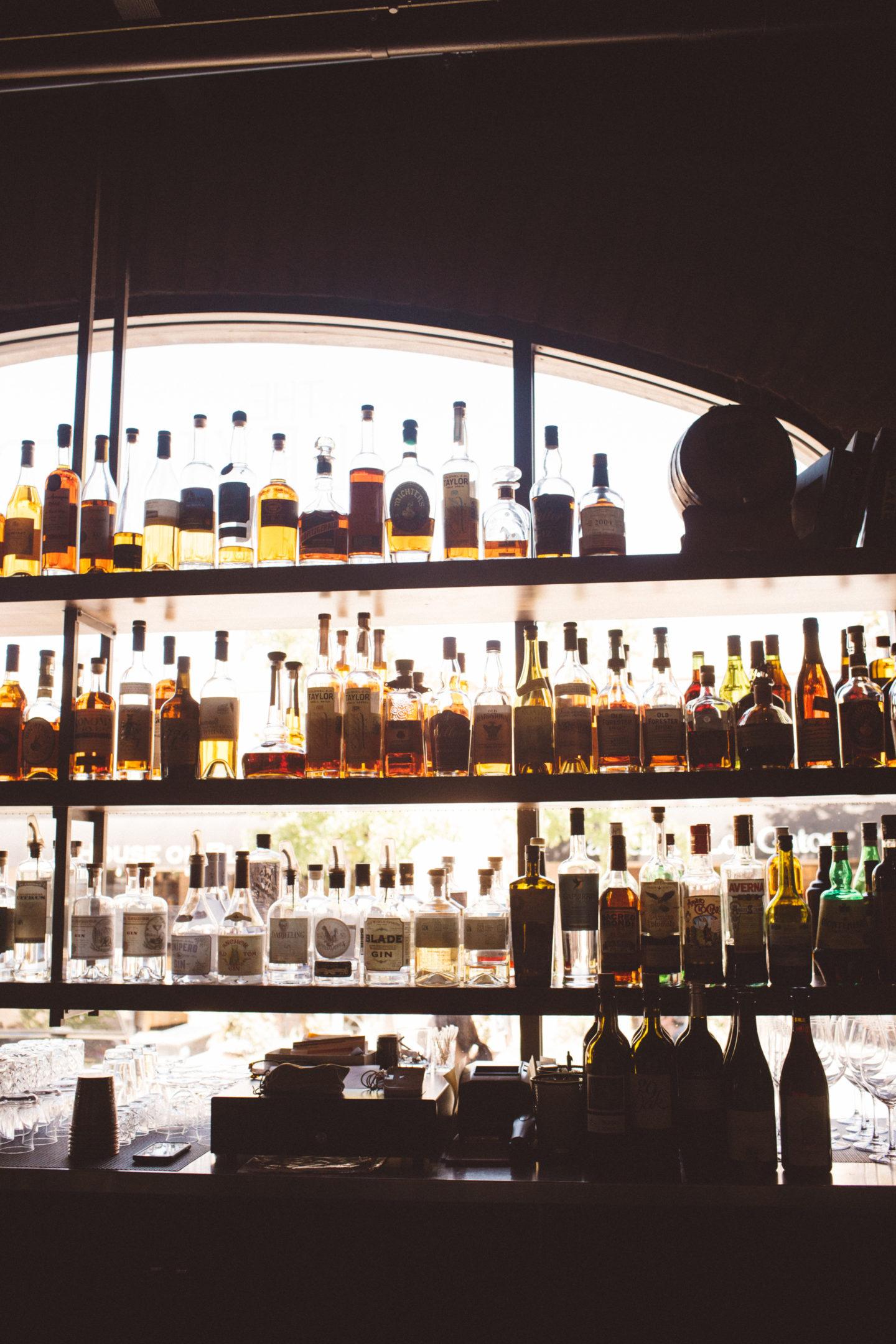 Since we live up in San Francisco, we stayed overnight in Los Gatos at the Toll House Hotel. This hotel is right downtown and in easy walking distance to everything you'll want to see, do and eat in Los Gatos! It's a bit unassuming from the outside, but what you can't see is the modern lobby and the cute, airy courtyard in the middle that houses The Verge restaurant. This courtyard has heat lamps and fire pits – ask for a s'mores kit from the front desk to roast yourself a treat!
From breakfast to happy hour drinks to dinner under the string lights, The Verge is a fun space to kick back, eat, and enjoy your stay at the Toll House Hotel. The food is OUTSTANDING, let me tell you. If you're there for breakfast, try the breakfast ravioli. For dinner? The Mushroom Cobbler. But anything you'll order will make you drool, it's all fantastic.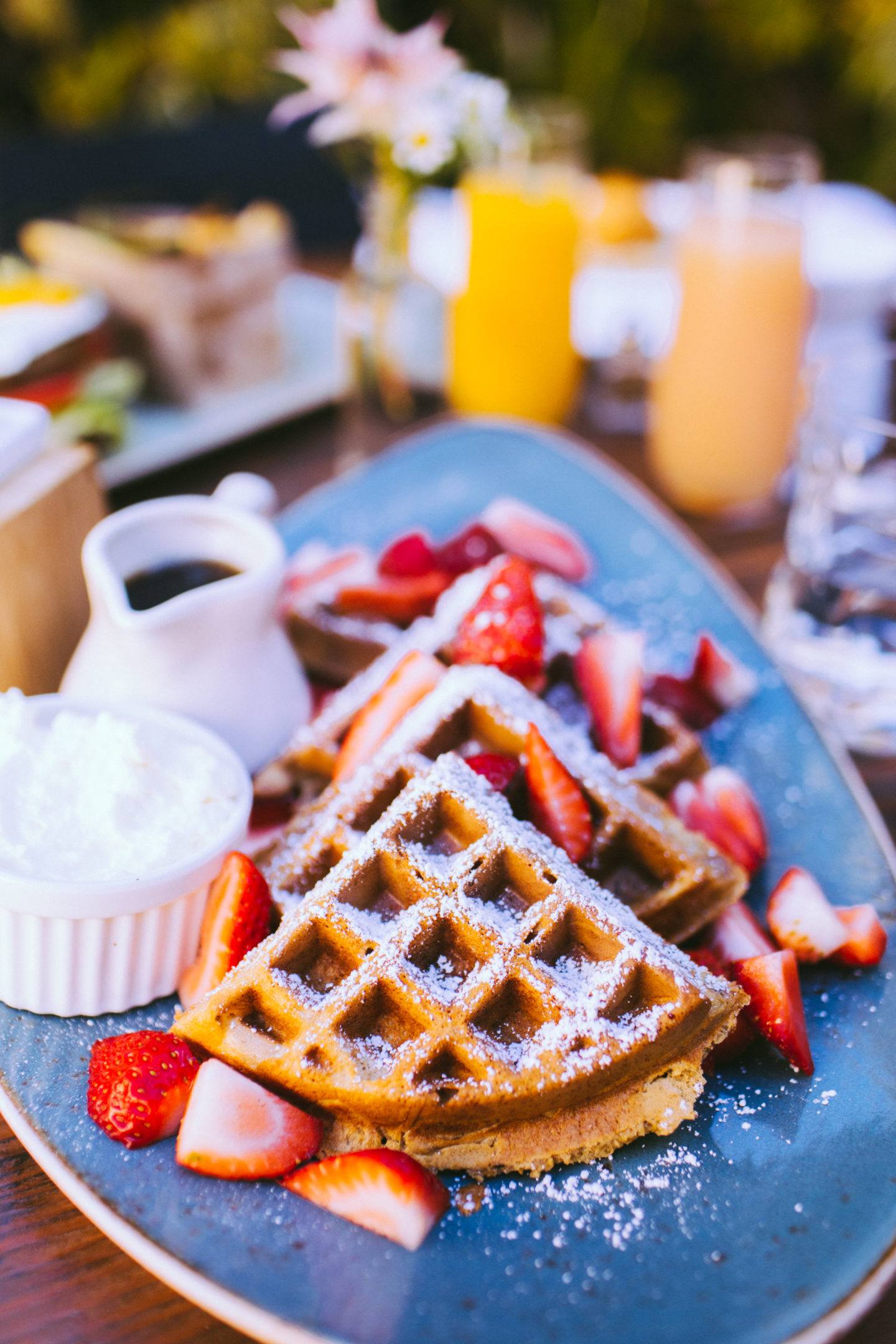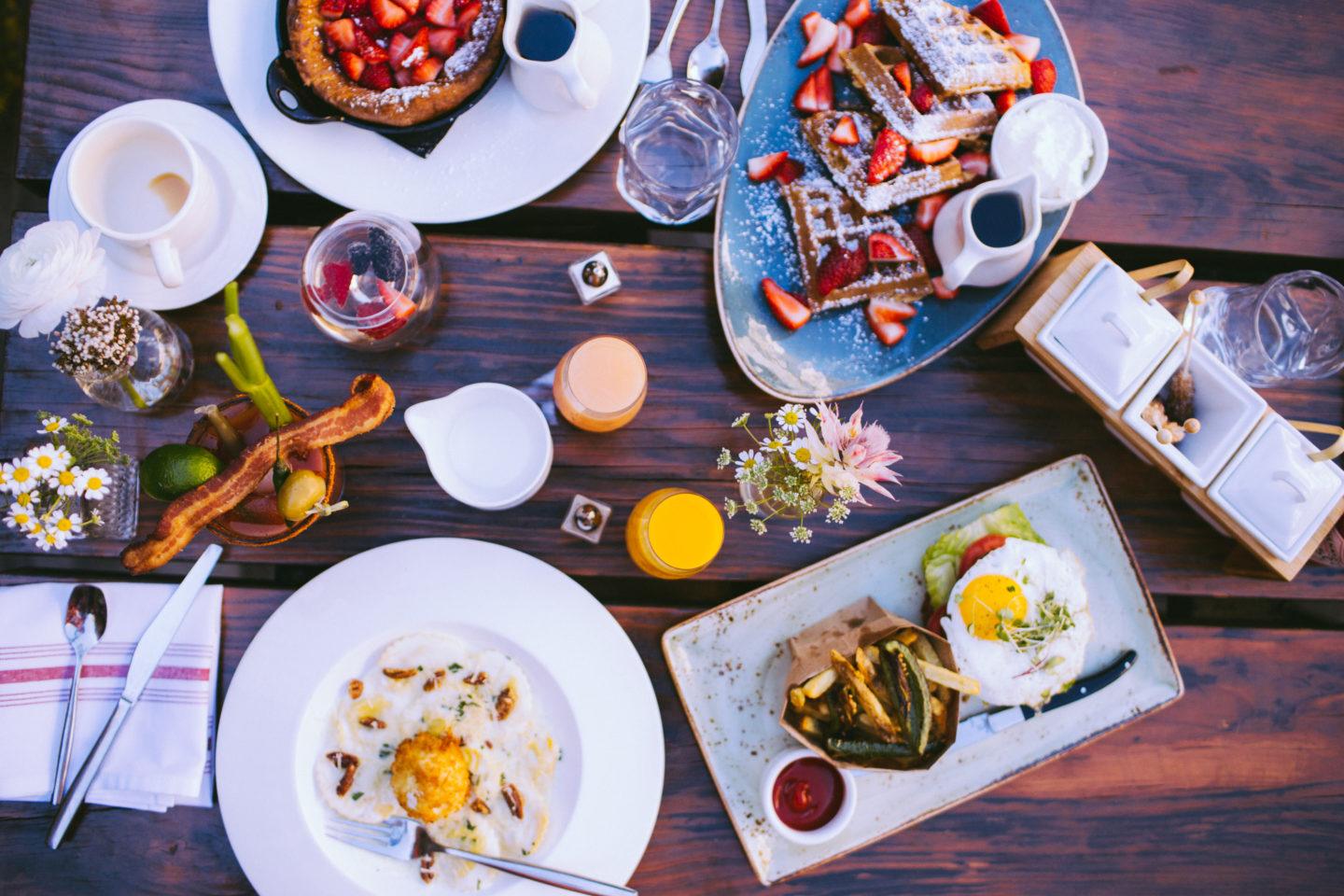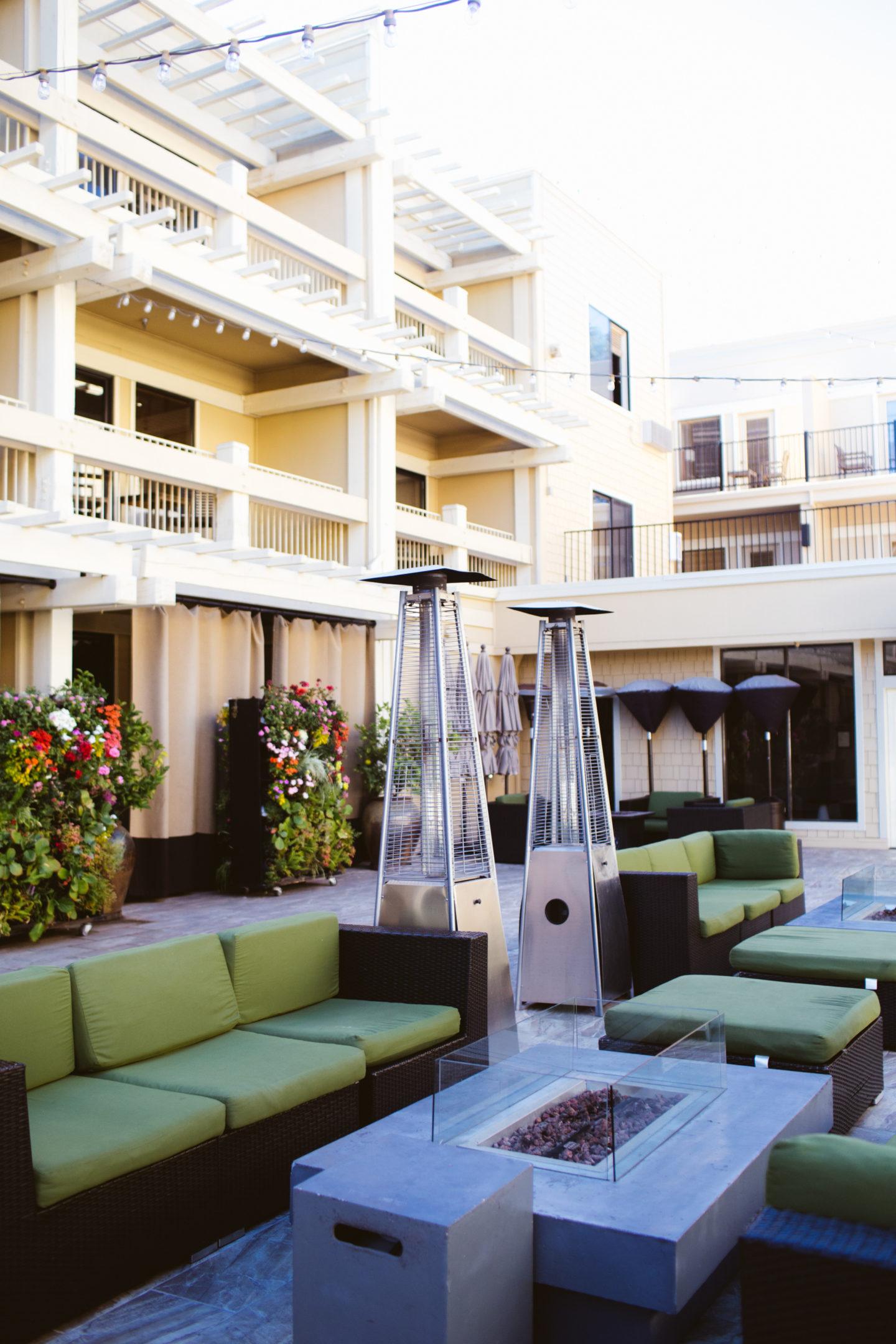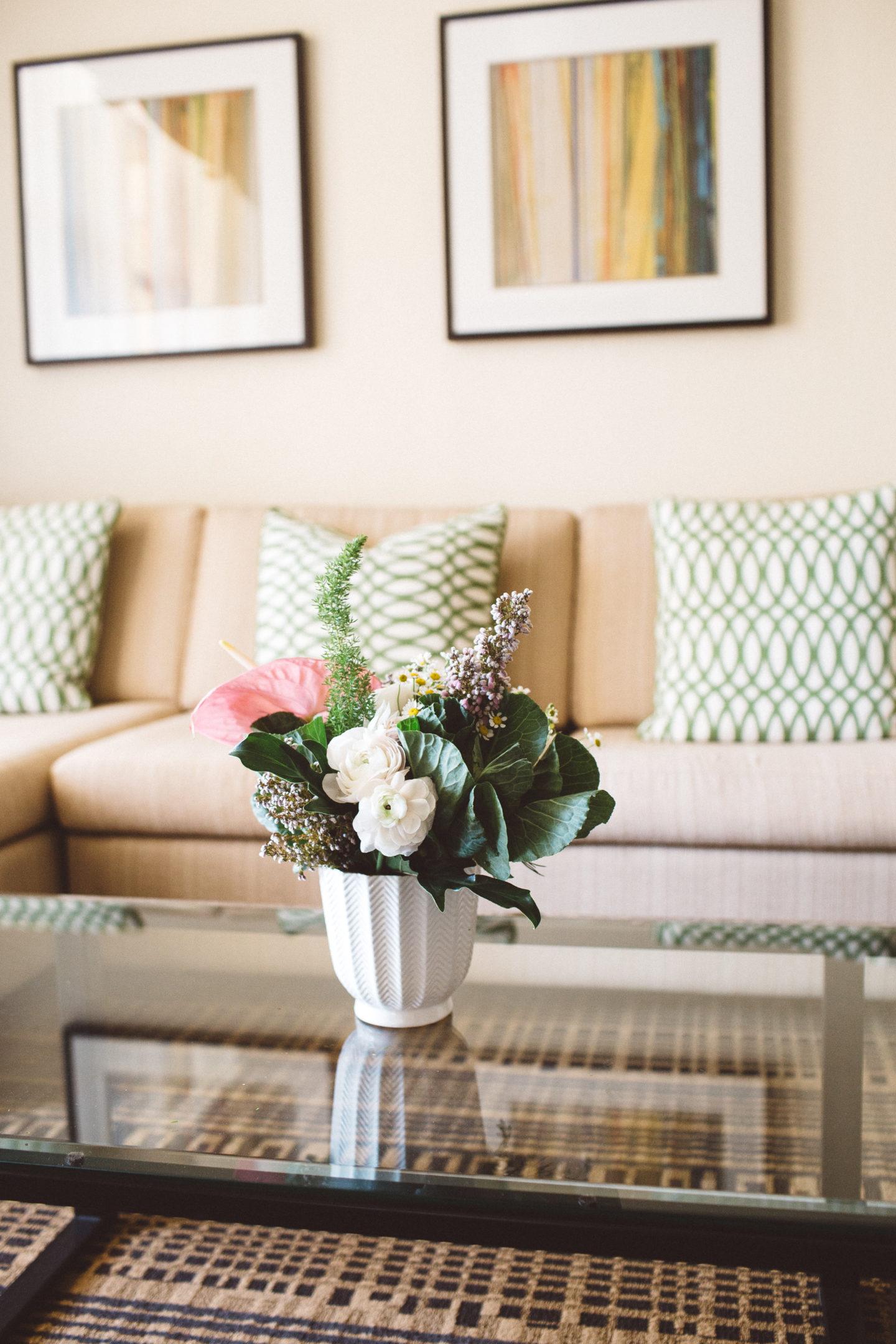 We stayed in one of the large suites that I'm pretty sure is bigger than our entire studio apartment, no joke. I loved the space. We travel a lot and one thing I really value in a hotel is space to spread out!
Toll House Hotel Highlights
Convenient downtown Los Gatos location.
Spacious rooms, some have fireplaces!
A cookie upon check-in (YASSS.)
A smores kit is available for use in the courtyard fire pits (yum.)
The Verge restaurant on-site which has AMAZING food.
Free wifi for guests.
A secure underground parking garage.
An indoor-outdoor fitness center (if you wanted to work out before your wine tastings!)
Really friendly staff!
Pet-friendly!!!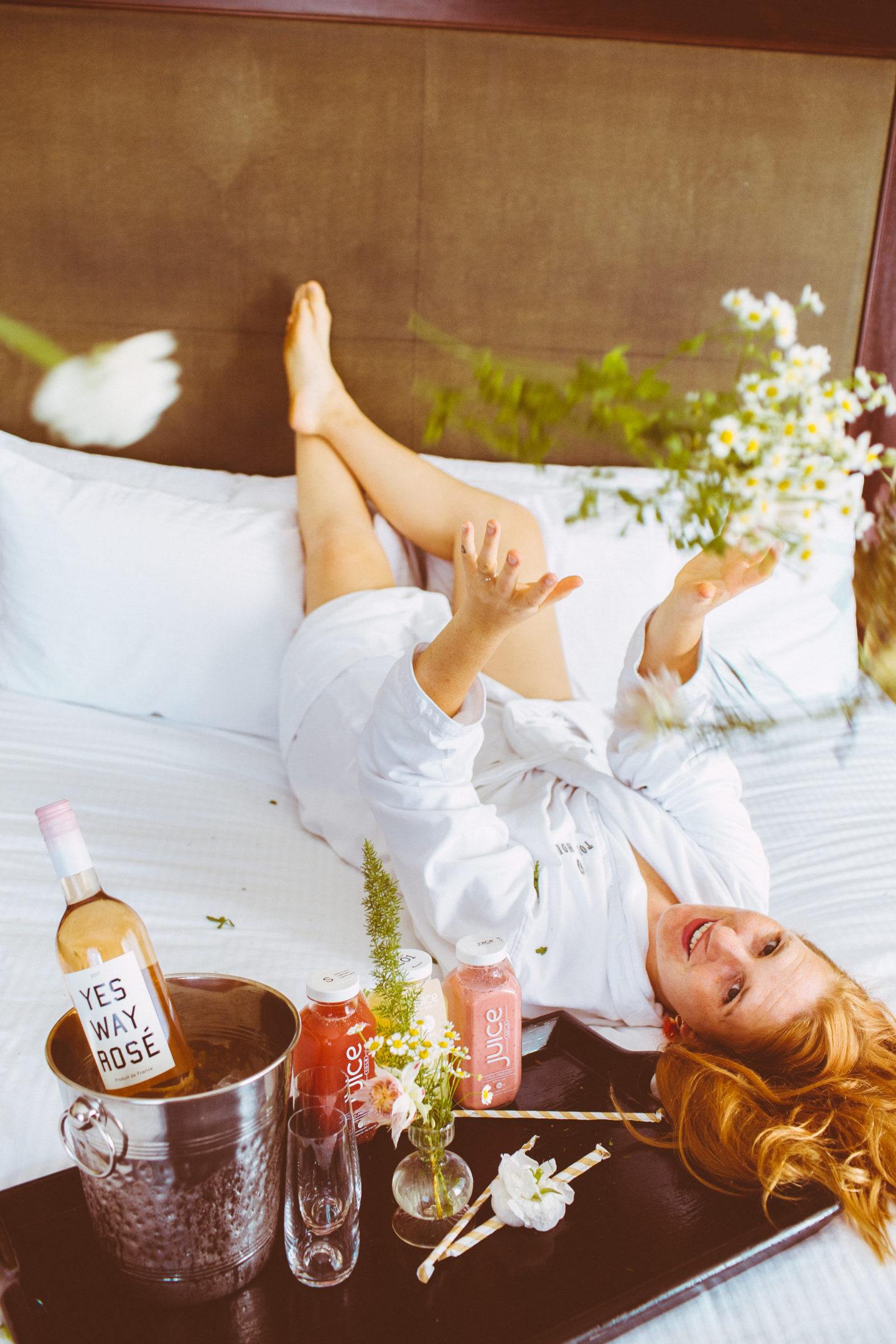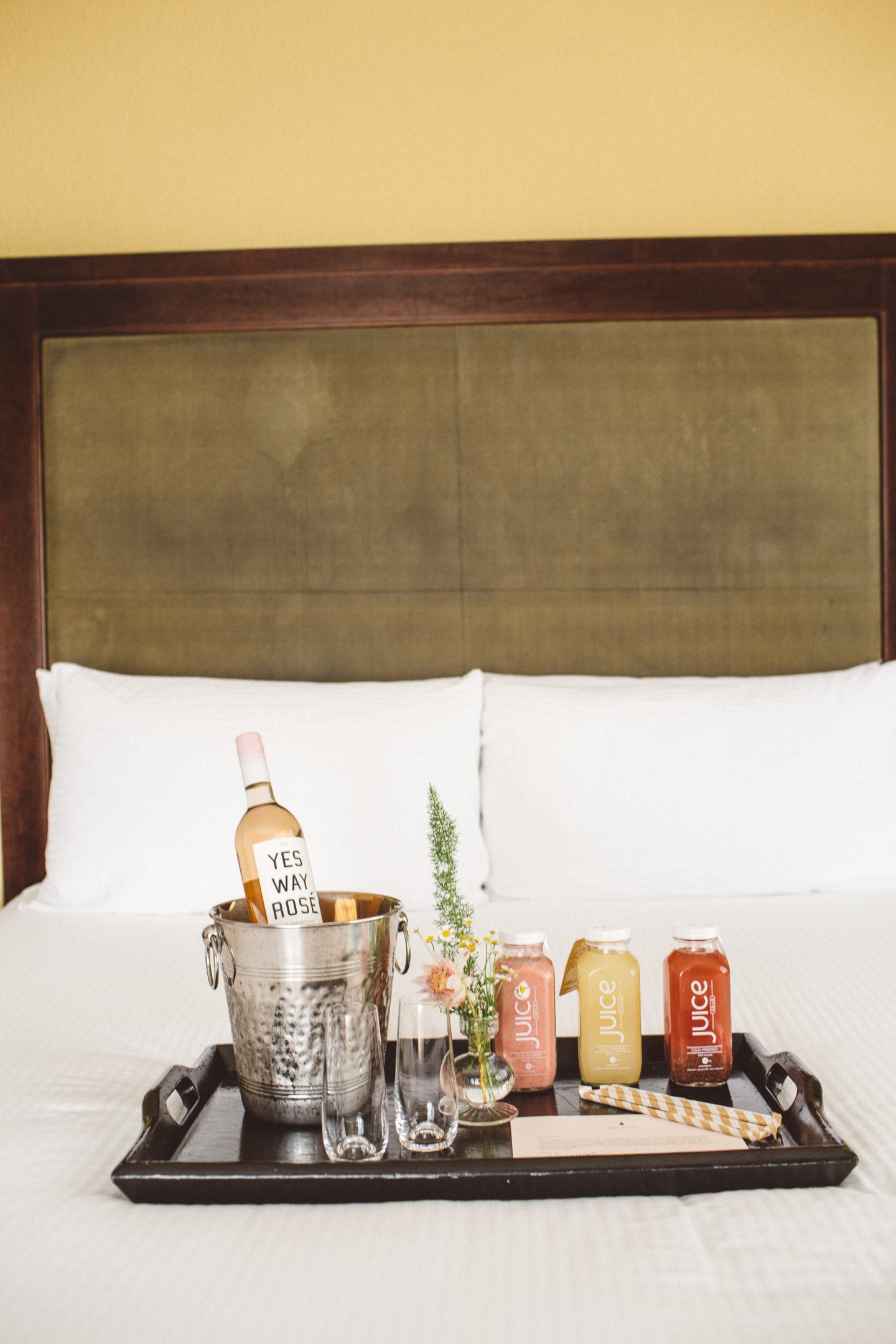 Top Things To Do in Los Gatos
If you're coming for Eat Drink Los Gatos, obviously you'll be spending your day at the festival. But, there are so many fun things to do, eat and see in this cute town! Use Toll House Hotel as your base for a fun weekend relaxing and exploring Los Gatos.
Grab a coffee at Los Gatos Coffee Roasting Company (they roast their own beans at the shop!)
Go shopping at cute local boutiques! Boutique La Lune is my favorite down here. The owner is so sweet and such a girl boss!
Drink craft beer at Loma Brewing. They have fantastic food as well, try the Korean Nachos!
Grab a sweet treat from Icing On The Cake bakery.
Go wine tasting in the Santa Cruz mountains! Find a list of all the wineries you can visit right here.
Testarossa Winery is on the edge of town if you want a winery experience without venturing into the Santa Cruz mountains.
Stop by the thredUP store (usually, you can only shop online, but there's an actual store here!)
Explore Castle Rock State Park if you're looking for some hiking or rock climbing.
Have fun on your trip to Los Gatos!