Sherlock Holmes is the most adapted fictional character, with over 250 film and TV portrayals plus thousands more plays, novels, comic books, cartoons, video games, and other media depictions.
Some of Sherlock Holmes' iterations have battled Cthulhu, been embodied by a cartoon mouse, solved modern-day medical mysteries, taken down Jack the Ripper, and even gone toe-to-toe with dinosaurs.
So it's no big surprise that at least one adaptation would imagine a younger sister for the world's greatest detective. That little sister is Enola Holmes, a popular book and movie character in her own right.
The 2020 Netflix original film Enola Holmes, starring Millie Bobby Brown and Henry Cavill, is getting a sequel this November 4.
So don your deerstalker and keep reading for clues to Enola Holmes 2 and a London Fog Sherlock Holmes cocktail recipe. (Not to be confused with San Francisco fog 😉)
Sherlock Holmes: My BFF (Best Fictional Friend)
Look, I know I've fangirled over a lot of pop culture on this blog before, but I friggin LOVE Sherlock Holmes!
I first read The Hound of the Baskervilles and saw an amazing Broadway-hopeful Sherlock Holmes musical when I was a kid, but it wasn't until 2009 that I really went head-over-heels for Holmes.
Yes, the Robert Downey Jr. movie and the Sherlock TV series starring Benedict Cumberbatch were what opened the door for me (don't @ me).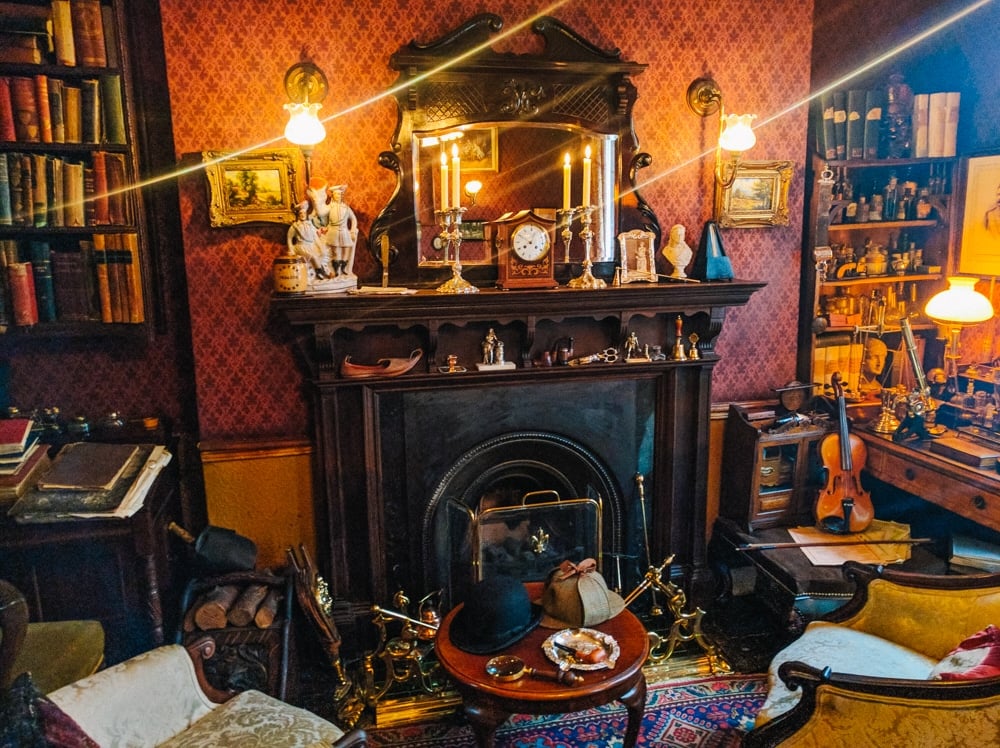 I devoured all 60 of the original short stories and novels by Sir Arthur Conan Doyle, I read every Sherlock Holmes pastiche I could get my hands on, I went to Sherlock Holmes conventions, I visited 221B Baker Street in London.
Heck, I even briefly joined The Baker Street Irregulars, a literary society that's dedicated to the study of Sherlock Holmes, Dr. Watson, Conan Doyle, and the Victorian era.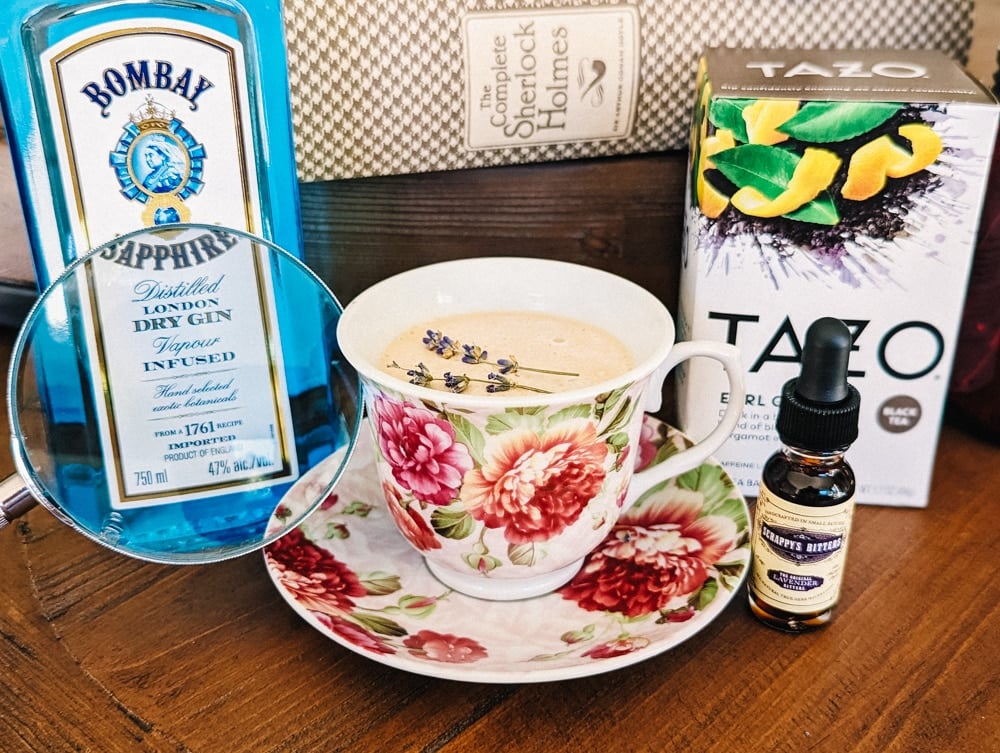 This classic character always finds new fans thanks to the timeless intrigue of a good detective story—there's nothing quite like the thrill of putting clues together to solve a mystery, after all. Also, contemporary authors and filmmakers keep finding new perspectives through which to explore the Sherlockian universe, like Enola Holmes.
Who Is Enola Holmes?
The Enola Holmes Mysteries is a YA book series written by American author Nancy Springer, starring the teenage sister of the already-famous Sherlock Holmes.
In the first novel, Enola is sent to finishing school when her mother disappears. Enola chafes at the notion of being a proper lady and runs away to London. There, she uses her sleuthing skills to search for her missing mother, outsmart her big brother Sherlock, and establish her own private detective career.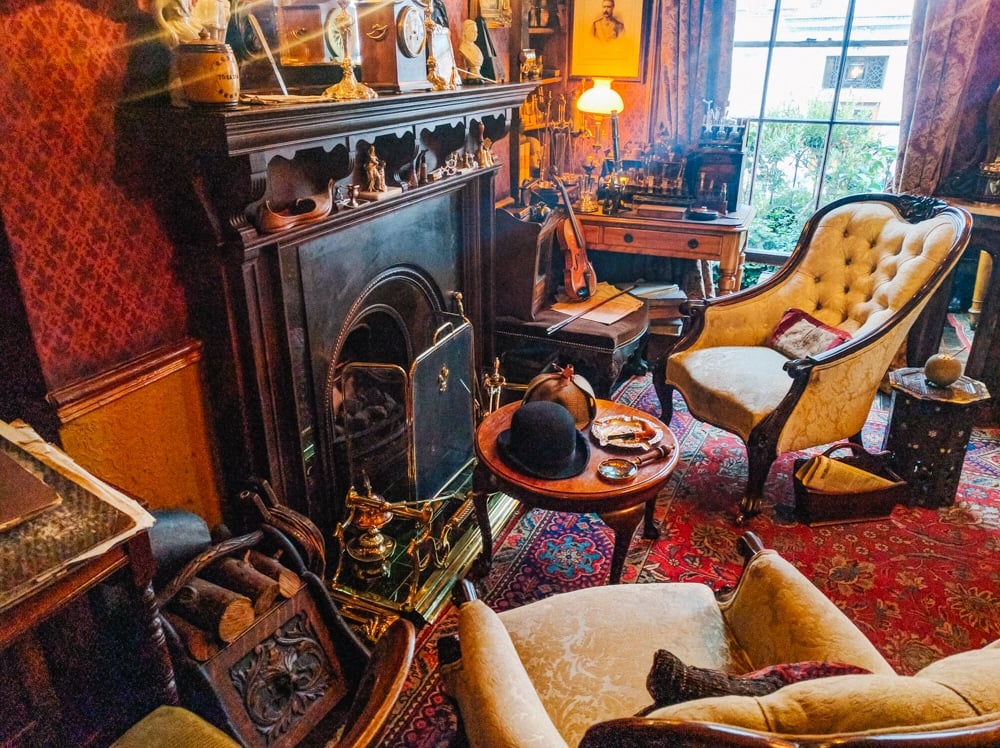 Netflix's 2020 Enola Holmes movie follows a similar storyline and was met favorably by audiences and critics alike. Though not the most faithful of Sherlock Holmes adaptations, Enola Holmes is fun and fast-paced, injected with modern sensibilities and a kick of "girl power."
Millie Bobby Brown's performance as Enola is especially charming and full of fourth-wall-breaking asides.
What Is the Plot of Enola Holmes 2?
The sequel follows Enola Holmes on her first case as a detective-for-hire: find a missing girl. But to solve the mystery, she'll need some help from her brother Sherlock, whose own case is intertwined with Enola's.
Millie Bobby Brown, Henry Cavill, Helena Bonham Carter, Louis Partridge, Susan Wokoma, and Adeel Akhtar as well as director, Harry Bradbeer are all back for Enola Holmes 2, and the trailers promise just as much sleuthing and snark as the first film.
Enola Holmes 2 premieres on Netflix on November 4, and you can bet I'll be tuning in with a Sherlock Holmes drink in hand.
How to Make a Sherlock Holmes Cocktail
Sherlock Holmes and London go together like gin and, well, London! So a spiked London Fog with gin seemed like a no-brainer—elementary, even.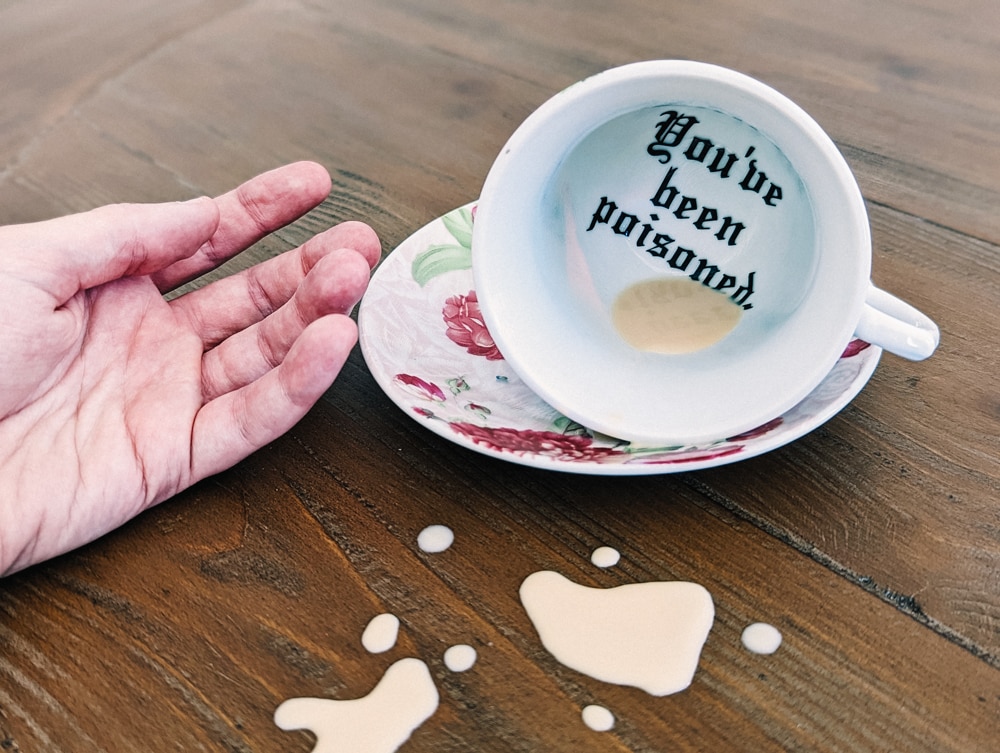 A traditional London Fog latte combines Earl Grey tea, vanilla syrup, and steamed milk. Earl Grey is a quintessentially British tea made of black tea and flavored with bergamot orange oil.
I'm also adding lavender, and of course, London dry gin to make this London Fog cocktail. Alcohol may not be Sherlock's vice of choice, but I think he would approve.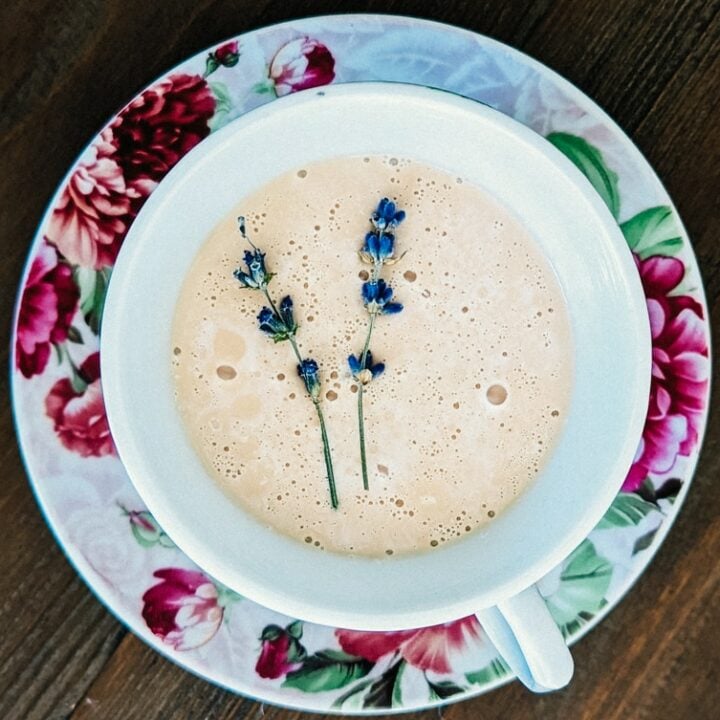 The Case of the Lavender London Fog: An Enola & Sherlock Holmes Cocktail
The gin is afoot! This Earl Grey cocktail is bold, fragrant, and citrusy tea cocktail is served in a mug (or glass!). With lavender and gin for a floral finish, it's no mystery why this Sherlock Holmes drink is so delectable.
Ingredients
1/2 cup water
1 Earl Grey tea bag
1/4 tsp dried culinary lavender
1 1/2 tsp sugar or honey
1/4 tsp vanilla extract
dash lavender bitters (optional)
1 1/2 oz London dry gin
1/2 cup milk (nondairy milks work too)
lavender to garnish
Instructions
Brew the tea: Bring water to a boil. Combine hot water, Earl Grey tea, and dried lavender in a mug or heat-safe measuring cup. Stir briefly, then let steep for 5 min.
While the tea steeps, add sugar, vanilla, lavender bitters (optional), and gin to your serving mug.
Strain the hot tea into the serving mug and stir until sugar is dissolved. Discard tea bag and leftover lavender.
Heat and froth milk with a frother. Pour milk into tea mixture and stir gently to combine.
Spoon froth on top and garnish with dried lavender as desired.
Notes
Instead of adding culinary lavender, you may use Earl Grey tea with lavender already included (like Twinings).
If you don't have a milk frother, you can warm the milk and then froth it by hand with a whisk.
For a variation on this drink, swap Earl Grey with lapsang souchong, said to be Sherlock Holmes' favorite variety of tea. Lapsang souchong is black tea that's smoked over a pinewood fire. It's heady and tastes like a campfire, and I love it.
You can also swap the sugar or honey for a simple syrup, and add an additional garnish of fresh lemon.
Be careful when you pour frothy milk over the drink for a smooth finish!
Cozy up with this warm London Fog cocktail during your Enola Holmes watch party—I know I will.
For even more lovely lavender cocktails, try this Harry Potter single malt lavender cocktail. Or to celebrate the stars of Enola Holmes, Millie Bobby Brown and Henry Cavill, you can make mixed drinks inspired by their other Netflix franchises, like the Stranger Things Vecna cocktail or real Witcher potions.
And if you're as big a Sherlock Holmes fan as I am, check out the murder mystery novel I wrote!