Ahh, London. This city has been on my bucket list since forever and I was so happy to finally tick it off at the end of our 3-week long UK honeymoon. It was my first time to London and we had 3.5 days to explore it before heading home.
My ultimate takeaway? London is a beautiful, deep, vast city and it just can't be seen in 3 days. But, when considering it was my first time there, I do feel like we used our 3 days very well and that I saw everything I should have on my first visit. So, I'm sharing my tips and travel guide for you if it's your first time to London.
Read on to find where to stay in the city, best eats, best drinks, top things to do on your first visit, what to where and other London travel tips!
---
LONDON HOTELS
---
By the time we got to London, we were on the last leg of our 3-week European honeymoon and this was right after forking out for a 100-person wedding. In other words- we choose to go with the cheapest hotel we could find in an effort to save money. Was that the best choice? Perhaps not – it was small, not very clean and had a strange smell… For that reason, I'm not recommending it. Instead, I recommend one the other hotels I had on my list that we will be staying at on our next trip to London.
The fancy wallpaper! The color! This place grabbed my attention as an Insta-worthy hotel and has the bonus of being in Covent Gardens neighborhood, which is central to many of the London tourist attractions.
If you like food and eccentric modern decor, this hotel is for you! Just check out this bar!
Pops of red and British flags make this hotel decor unique. They also boast wall-to-wall windows in rooms and affordable pricing. They have three locations, my favorite being the Tower of London location which is the perfect home base to explore the city from.
Alternatively, head to Airbnb to book an apartment. This is handy if you are staying for 5+ days as it's more comfortable, you can save on some meals by cooking them there, etc. Plus, so many of the places in London on Airbnb are decorated sooo well. Use THIS link for $40 off your first stay!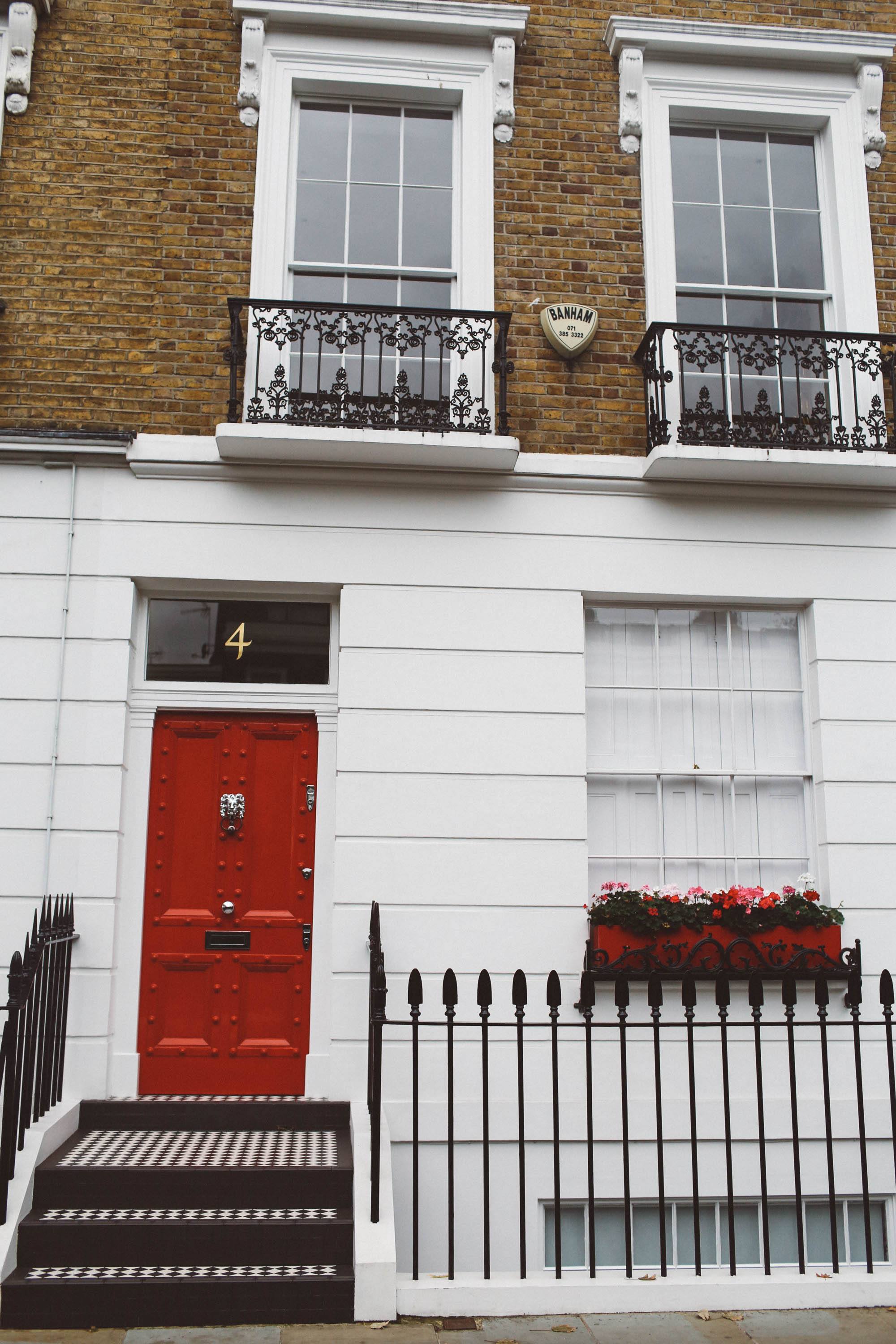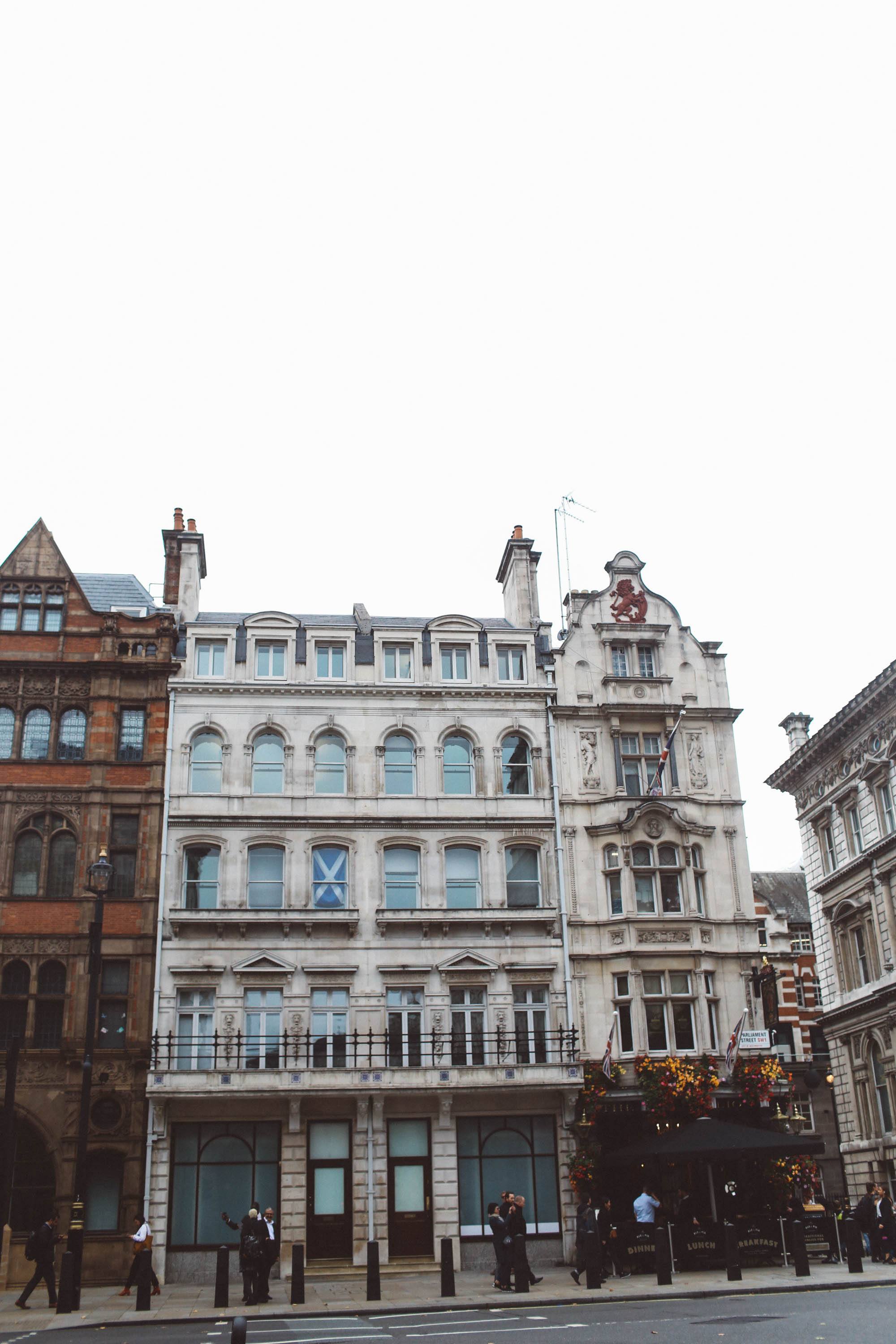 ---
---
Top Things To Do
---
There are so many great things to do in London. Below are the activities we did and/or the best things to do on your first visit to the city.
Hands down the best way to spend an afternoon in London. Sketch is famous for its eccentric chich decor and the best damn high tea in the city. Expect to pay about 70 Euro per person, but come hungry as they give you allll the foods. We left stuffed with fancy sandwiches and tea. Make sure to book online ahead of time and eat slowly to soak it all in – we spent almost 3 hours there.
Big Ben
Make sure to walk around Big Ben to soak in the view. On the street leading up to Big Ben you'll find a lot of cute red telephone booths to snap that IG-perfect photo. Head across the bridge and river for a view of the whole building.
Buckingham Palace
I thought it was really fun to see this in person. They have guards in the front that switch shifts every 10 or so minutes, which is fun to watch. Sometimes someone important arrives to the palace and it is fun trying to catch a glimpse of who it is.
Regents Park
The biggest, most beautiful park in London. This place is huge and has everything from a lake with birds, a rose garden, sometimes even an art fair. Wear comfy shoes, grab a coffee and go explore my favorite park in London one morning!
We didn't go up in a pod, but if good views are your thing, or you're in London on a special occasion, head up there at sunset!
The perfect way to spend an afternoon for all ages! Especailly those who are into history. Tickets are about 21 Euro and I suggest booking a tour right at 9 am when it opens to avoid some of the crowd.
This is the big bridge next to the Tower of London. We had so much fun walking over it and practicing our English accents. For 9 Euro, you can go up one tower and walk across a glass bridge to the other tower. If you aren't afraid of heights, it looked fun.
Westminster Abbey
Actually going inside the abbey is crazy expensive and crowded. Unless you are a mega royal family fan, instead opt for visiting the outside of the church only. If you regularly attend mass at home, you can also go to one of their daily services for free.
Shopping in Chelsea
If boutique shopping and colorful, expensive houses are your jam, head to Chelsea! Not as many tourists get out to this neighborhood, so it's mostly full of locals.
Antiquing in Notting Hill
Notting Hill is peaceful and charming. I fell in love with the antique shops here on Portobello Road. Go hunting for a tea set or vintage clothing here.
It's free! And has so much beautiful art (like Van Gough!)
This place is where all your food dreams come true. Bring cash and an empty stomach! We grabbed fresh paella, a bison burger, sangria, and cheese. I wish we knew about it earlier so we could grab breakfast here each day.
This market is all about shopping! It has over 1000 stalls selling clothing, art, vintage pieces, etc. We didn't get a chance to visit on this trip, but on my next trip I'm going ot be on the hunt for the perfect tea set here!
This is last on my list, but was my most favorite part of our visit to London. We saw Much Ado About Nothing and I was blown away by the performance! I recommend seeing an evening show and make sure to buy tickets online ahead of time. We sat on the lower level dead center – those seats were perfect. Make sure to order the seat cushions while getting tickets as they make a world of difference. For 4 Euros, you can also rent chair backs which I felt like also made a difference. Make sure to arrive to the Swan Hotel next door a bit early to doors opening. Grab a drink and head to the patio outside. It opens onto the Globe Theater lobby area. Right when the theater opens the gates, head to the concessions and place an order for mulled wine at halftime. You'll thank me!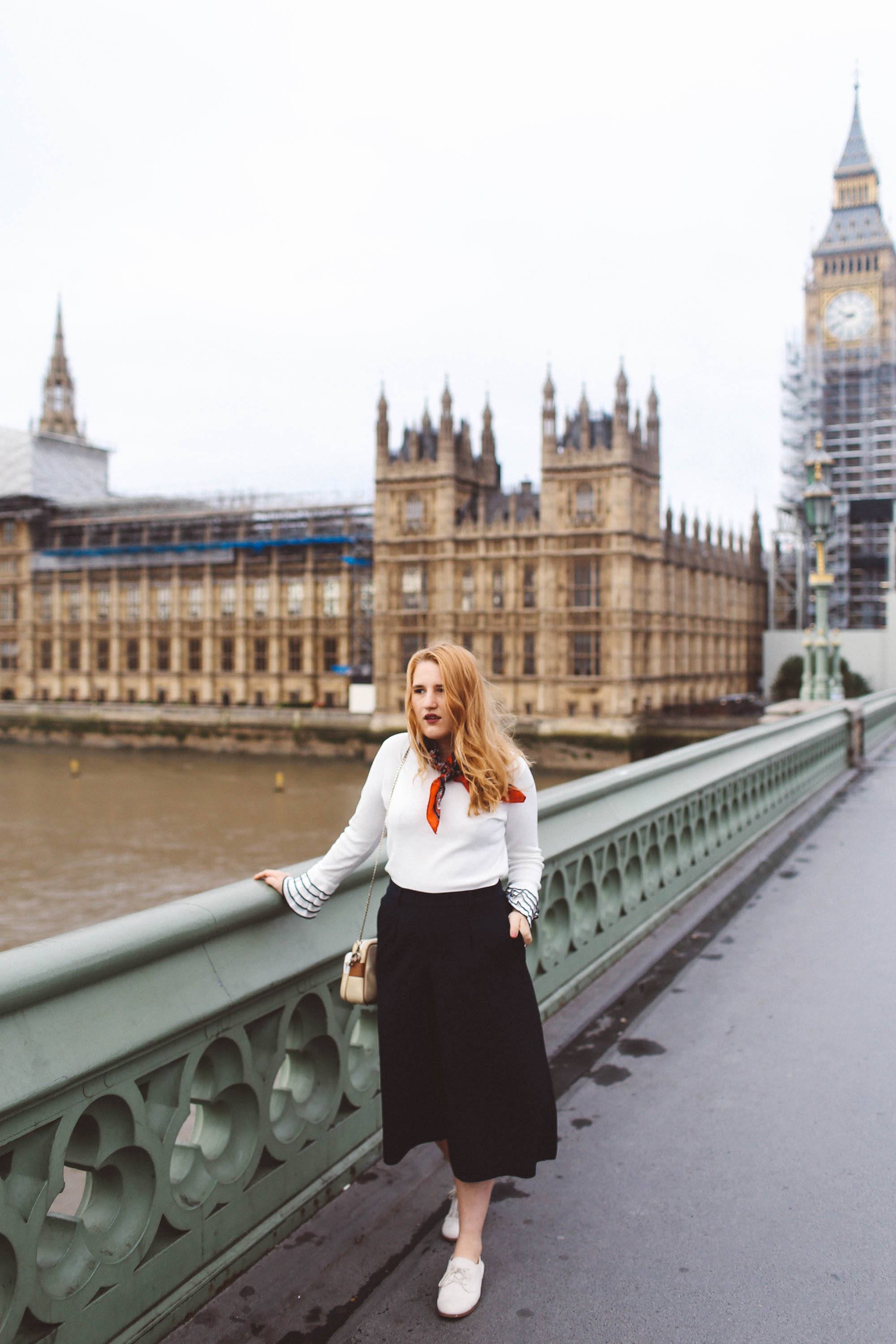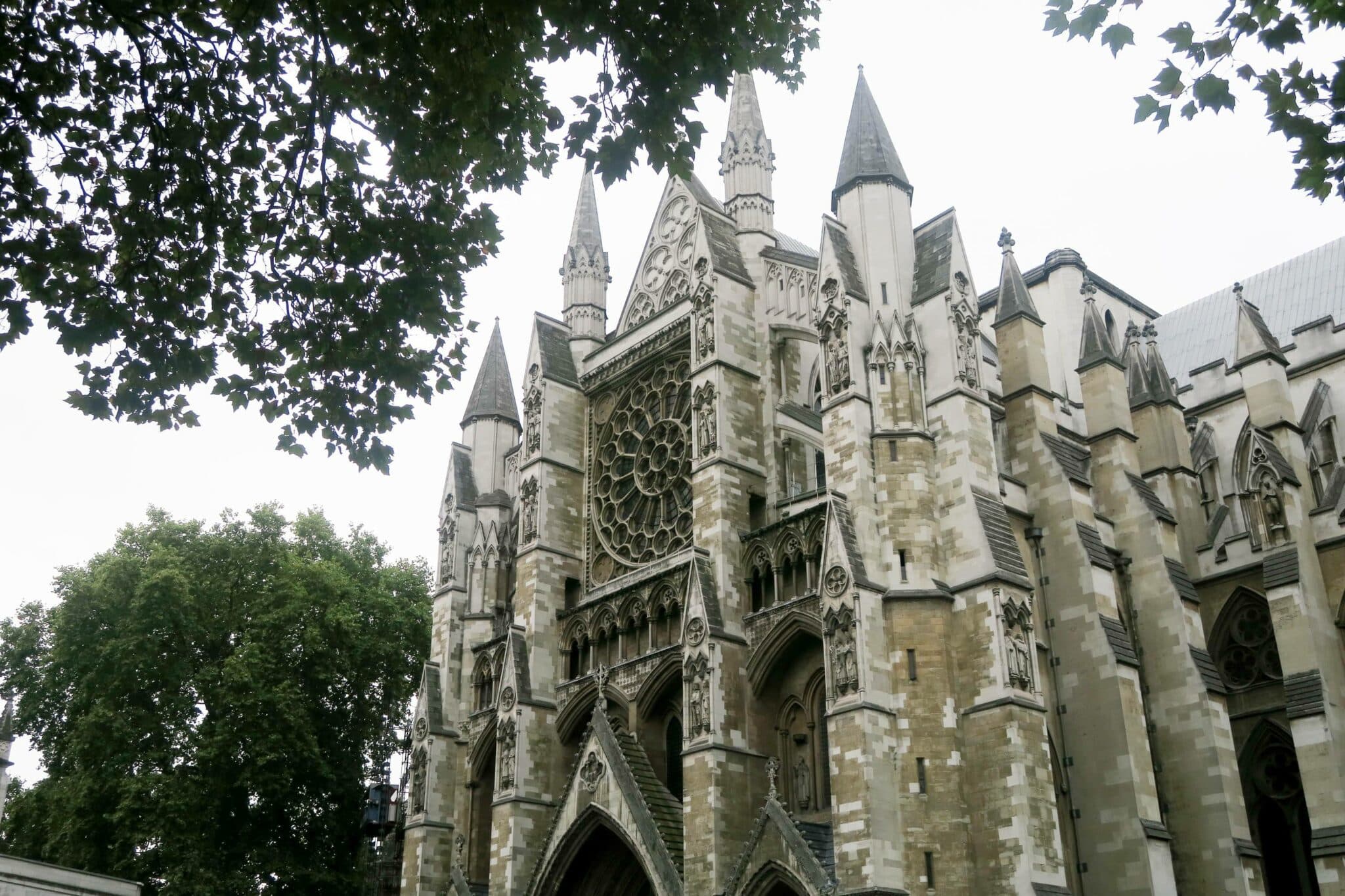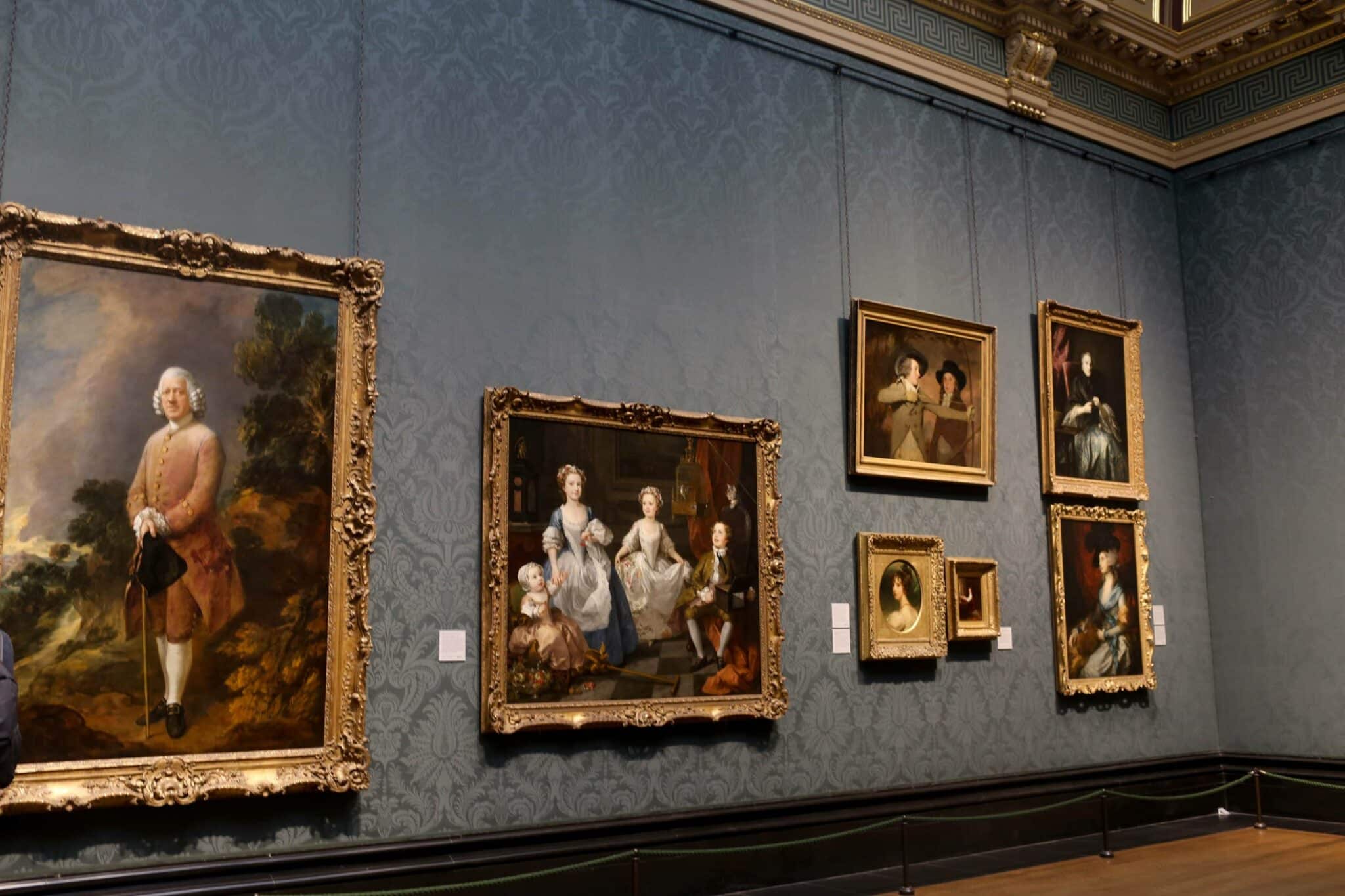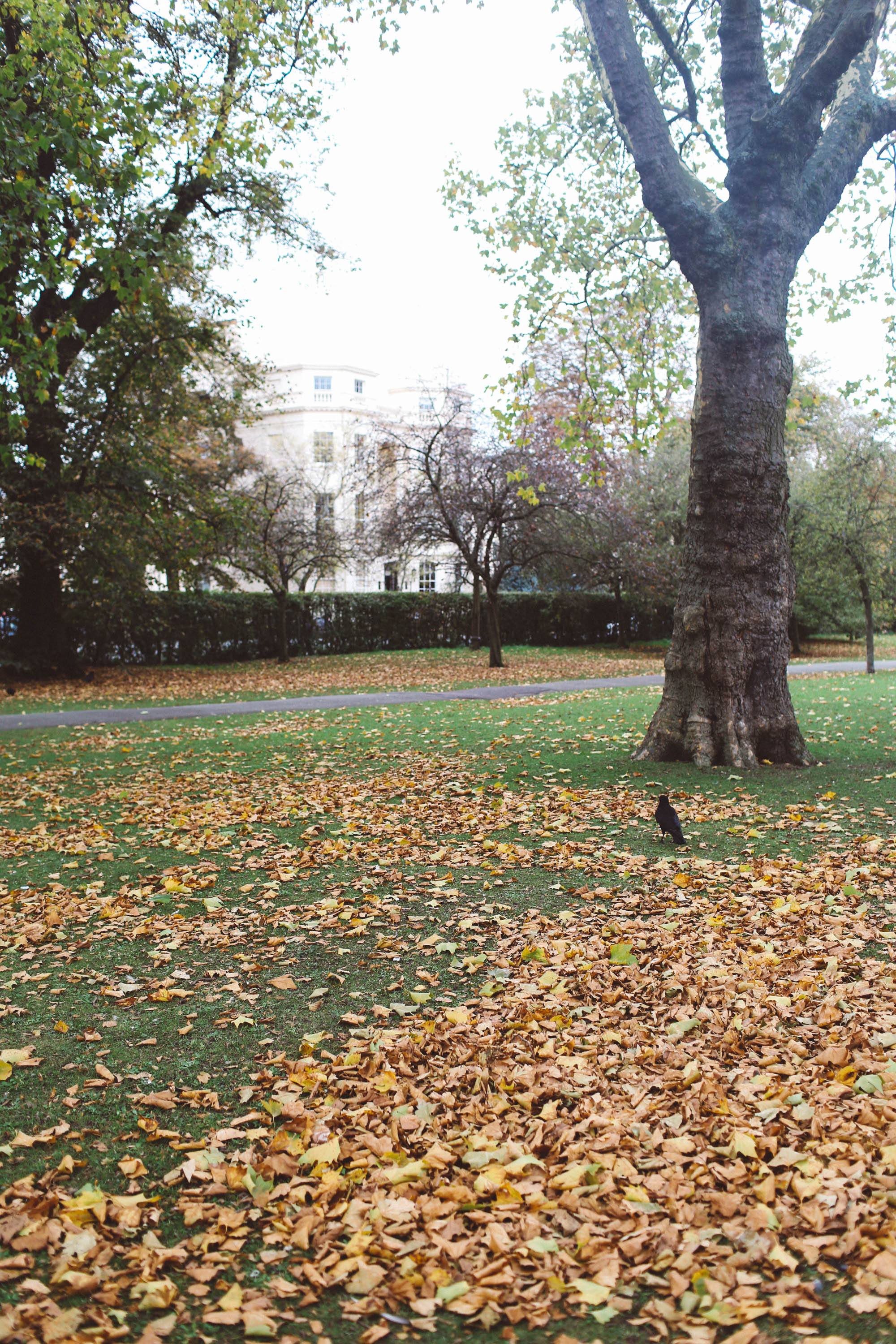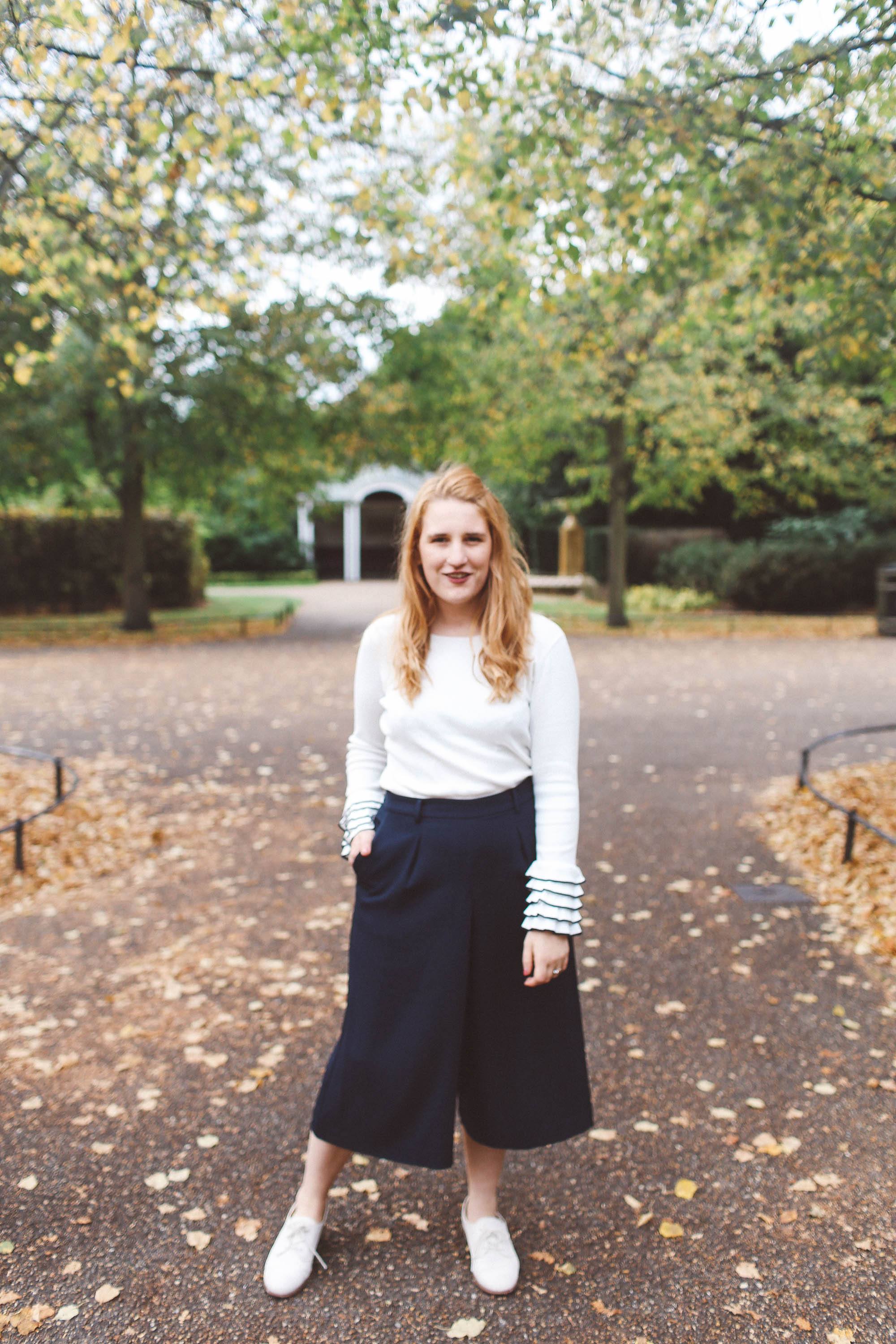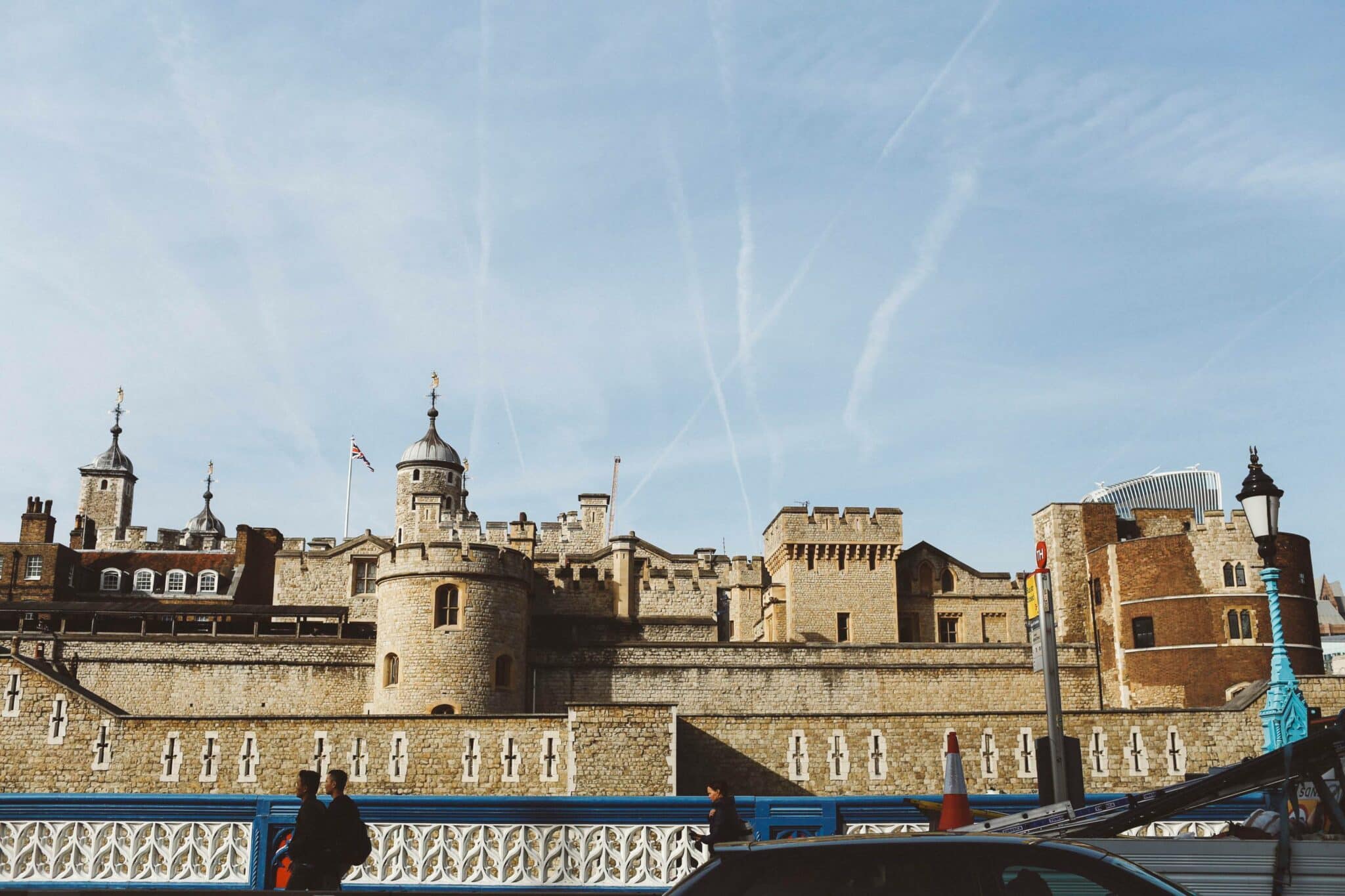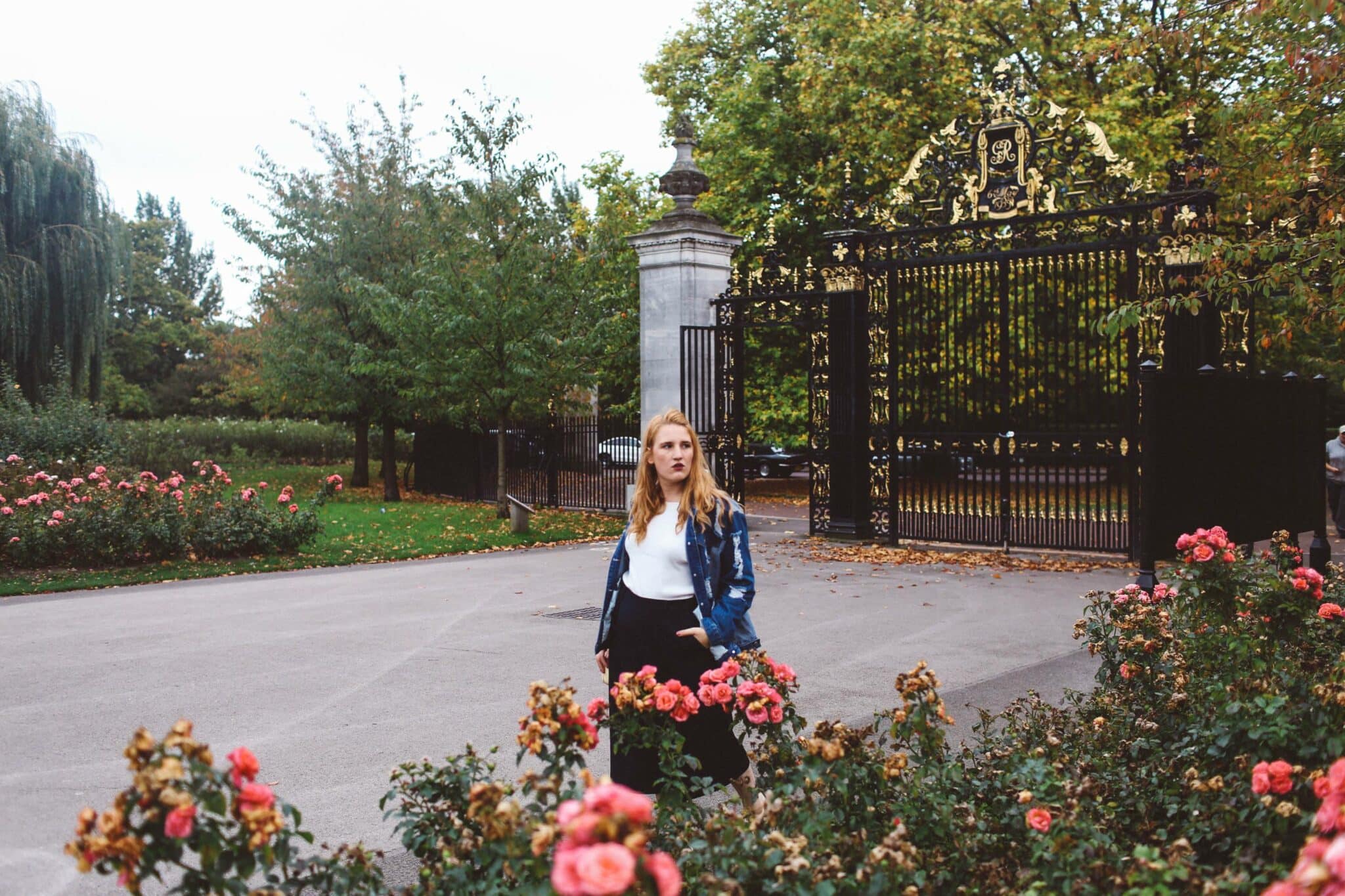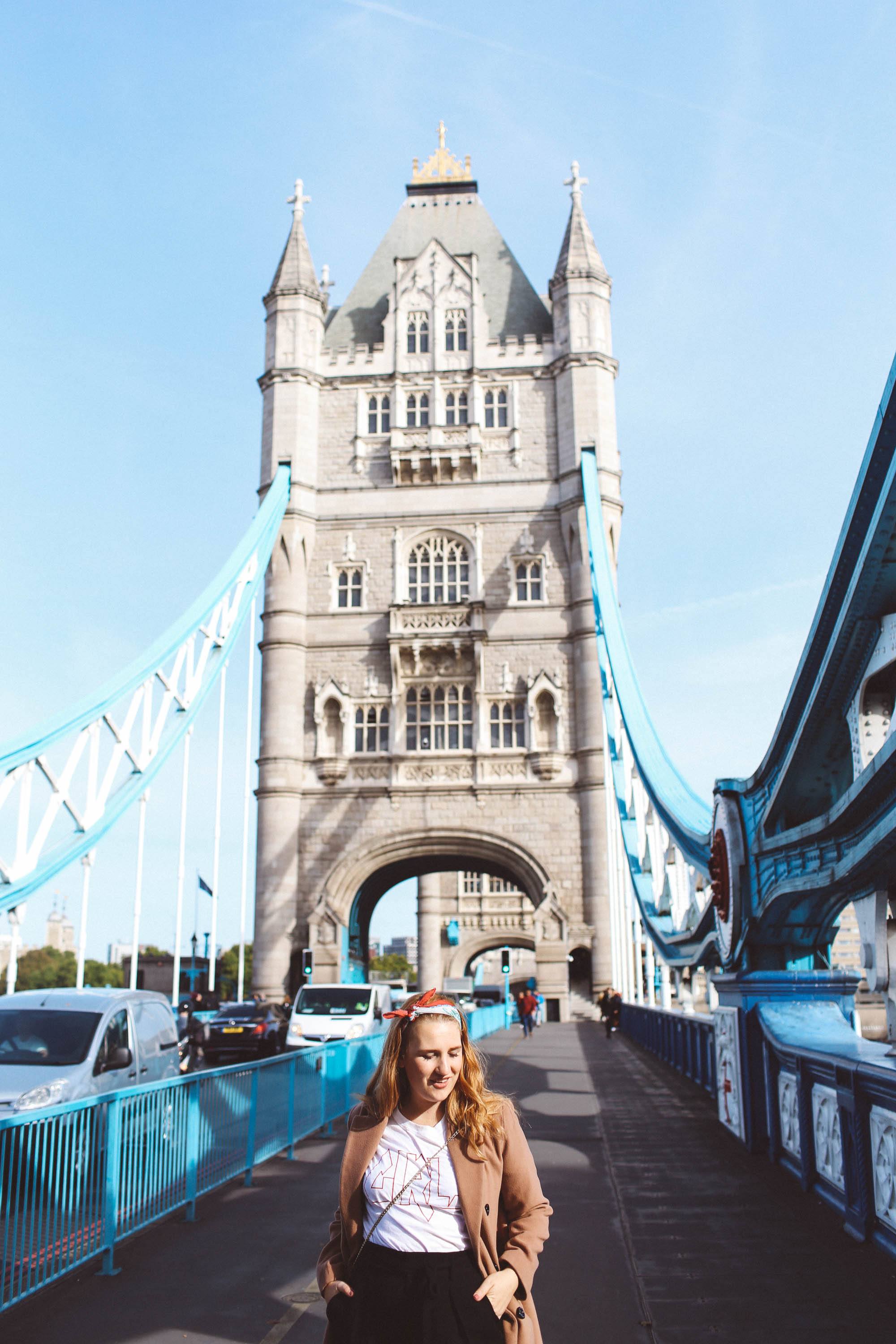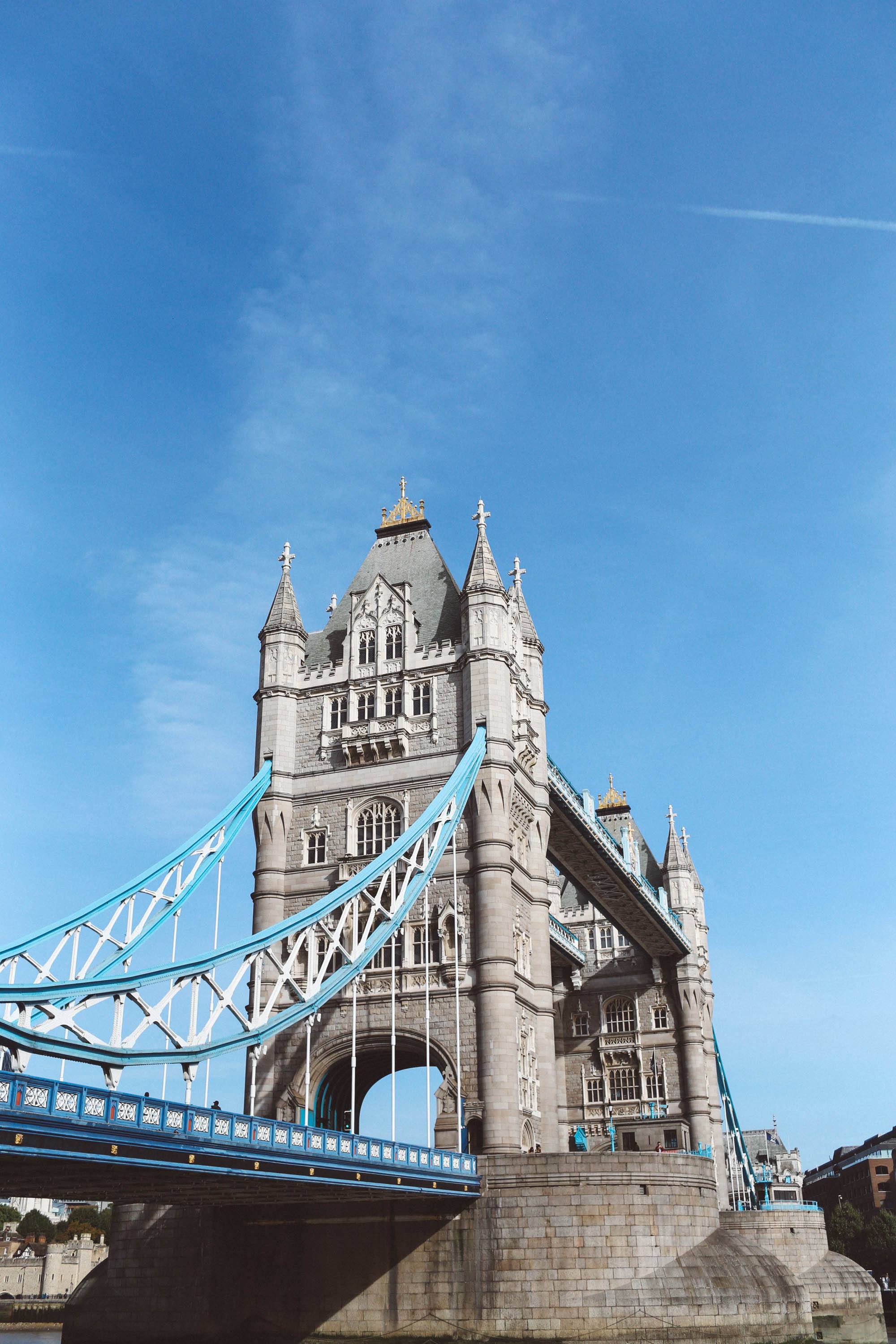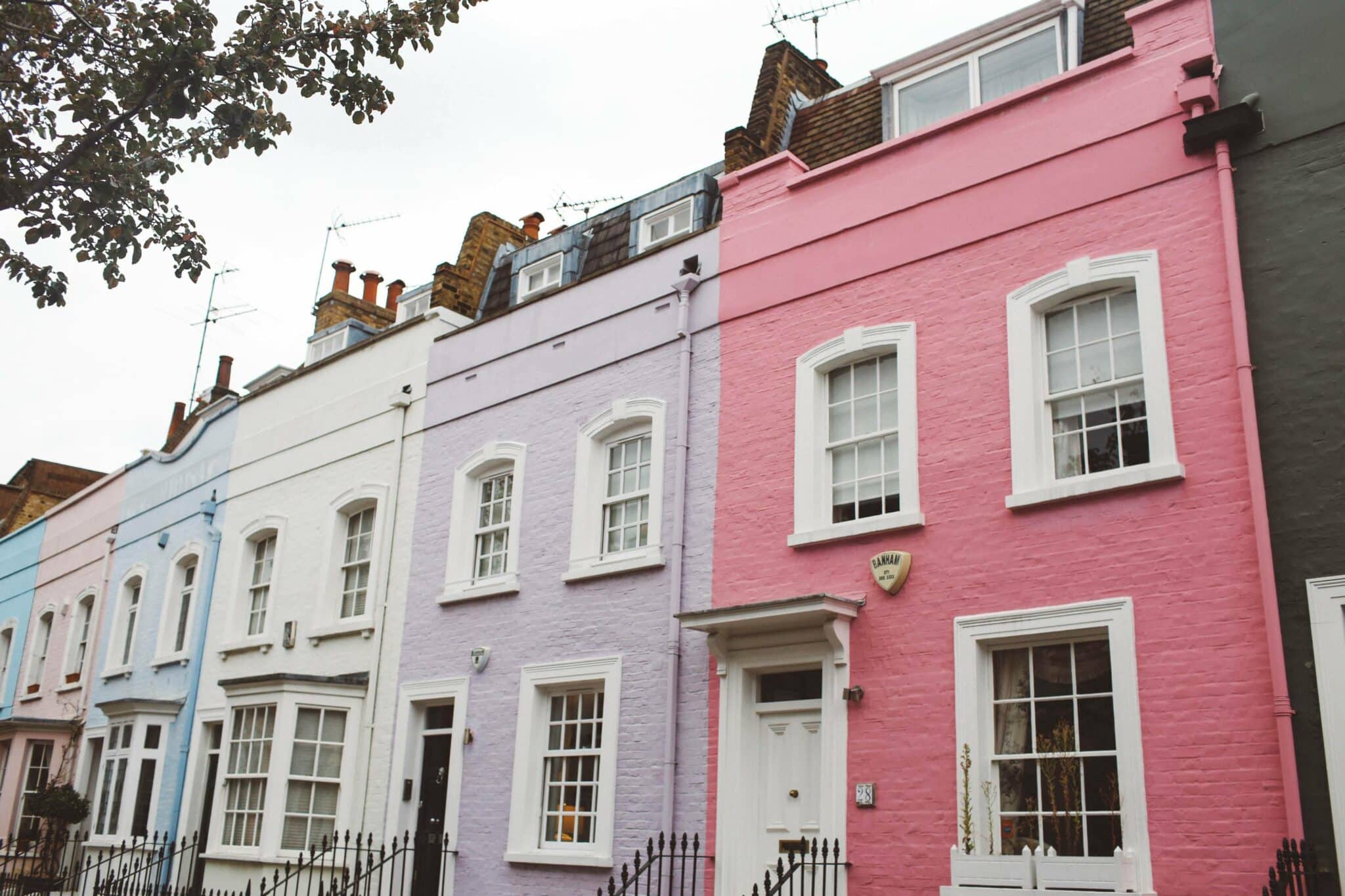 ---
How To Get Around London
---
London has an amazing public transportation system called the London Underground. On your first day, head to any station near your hotel and pick up an Oyster Card from one of the ticket machines. You can then load money on the card which saves so much time when you are taking the train. I recommend skipping the week pass (unless you are staying a week) and instead opting for the pay-as-you go method. We found that was the most economical.
There are stations everywhere and trains seem to leave every 2-7 minutes depending on the train. Just make sure to read a map in a station before entering so you know which line to take. You can get anywhere in the city pretty dang fast!
I recommend everyone takes the train, even if you are traveling to London with kids – they can easily master it, too!
On the occasion you don't want to take the train, Uber is still operating there at the time of this post. The city of London is currently trying to ban them, so check the status before you go. We used it a few times when it was raining and it was late.
PS – kids love taking the train! If you're traveling with your family, the little ones will love learning how to take the Tube. There's so many things to do in London with kids but some of them are super simple bits of joy.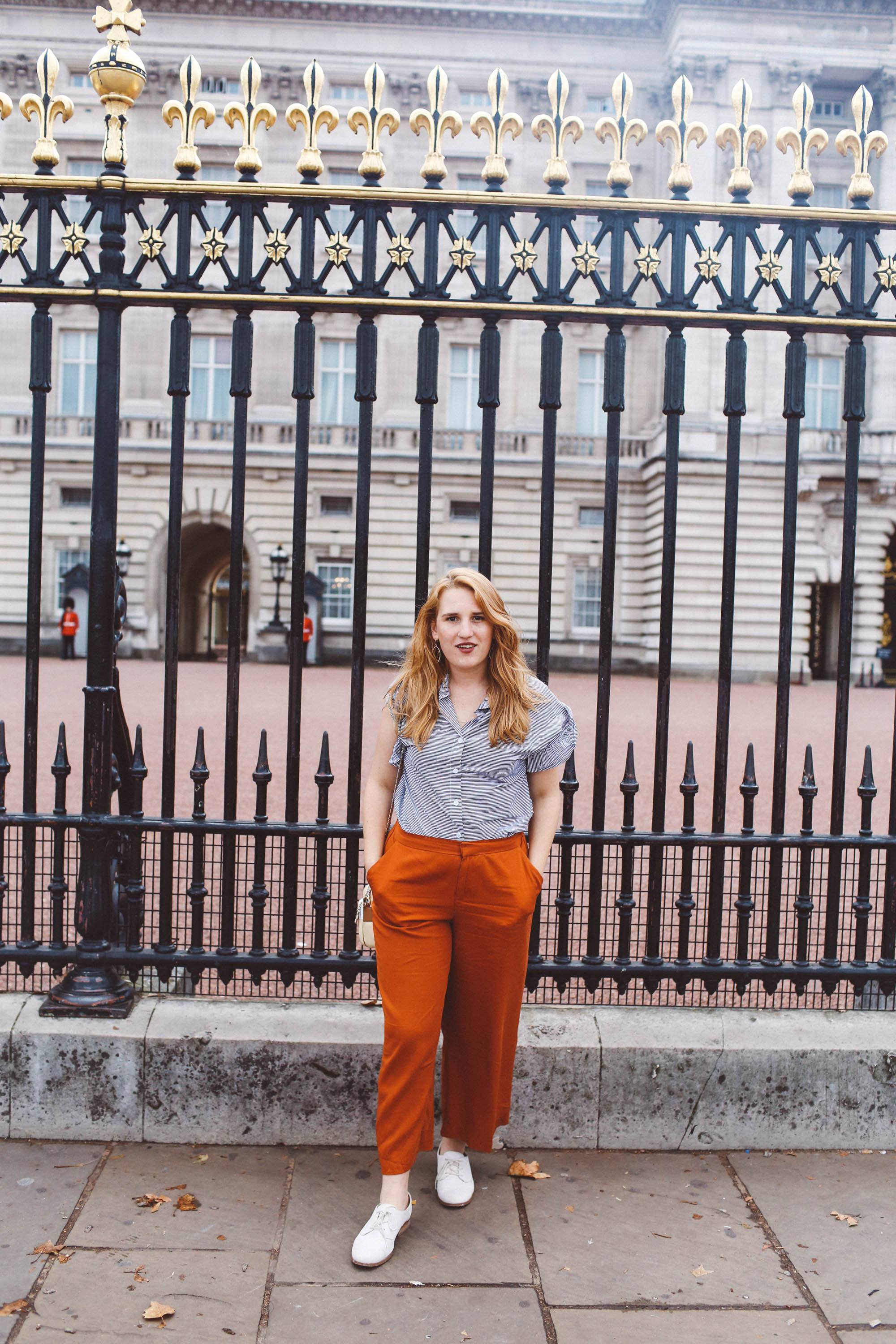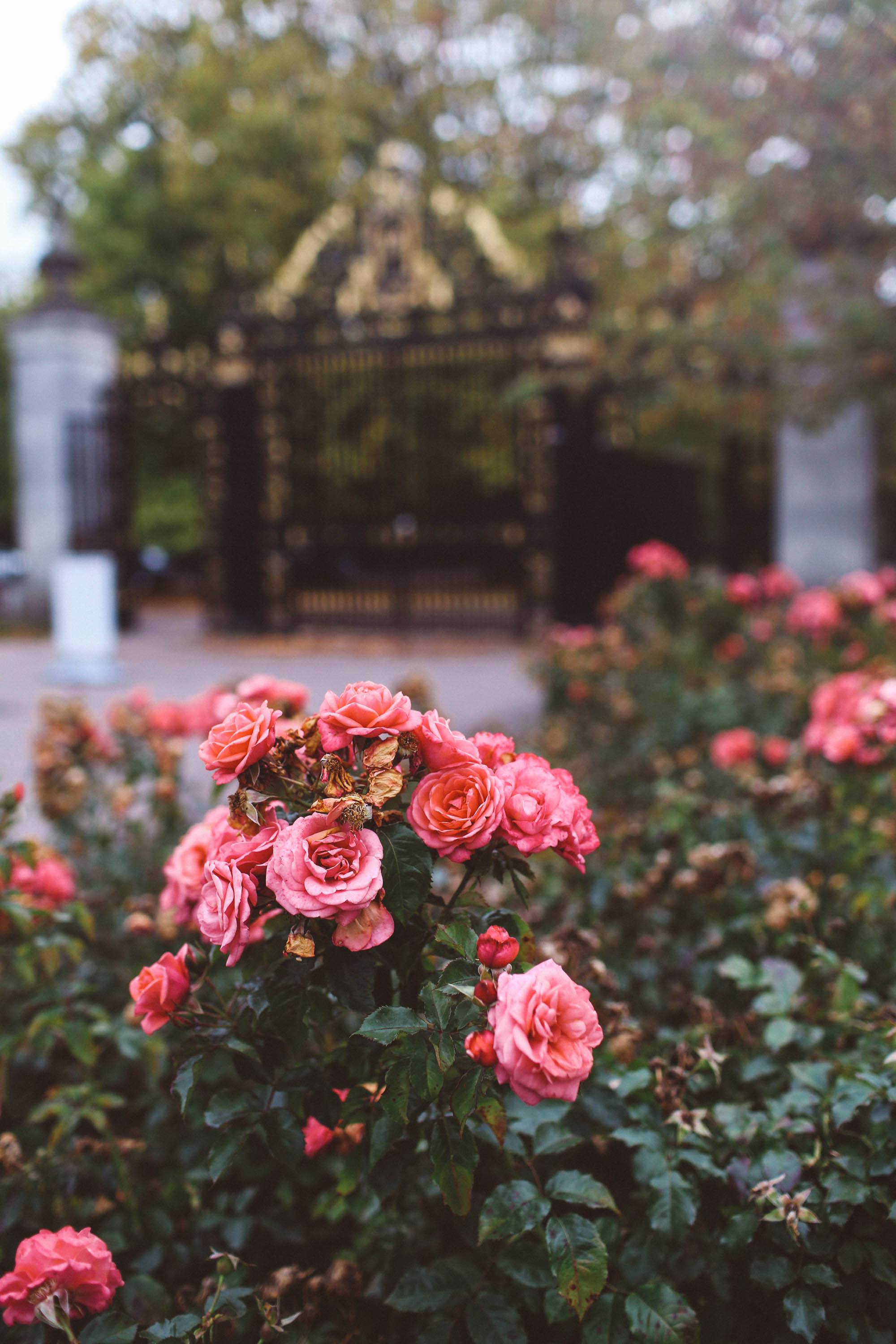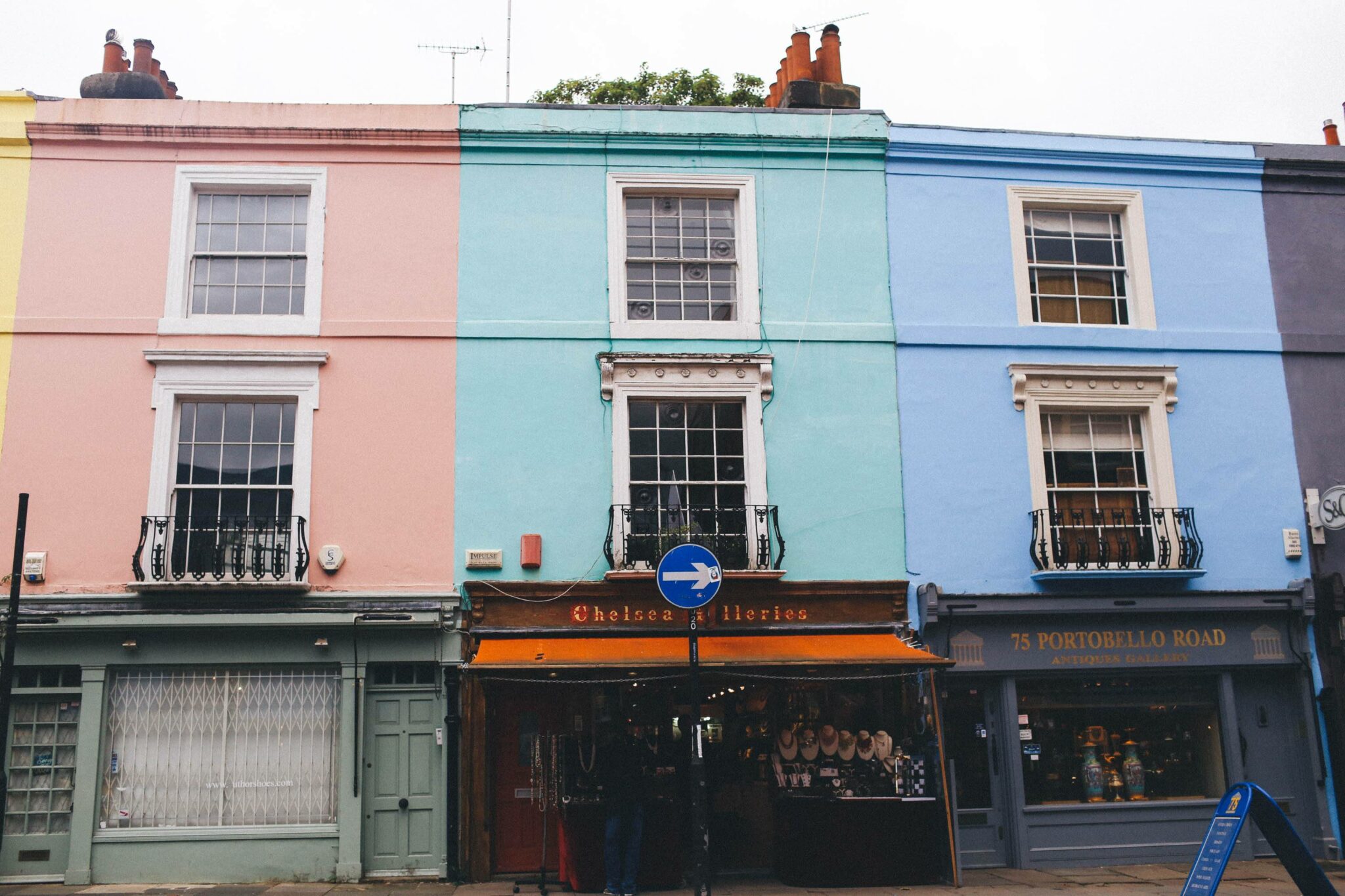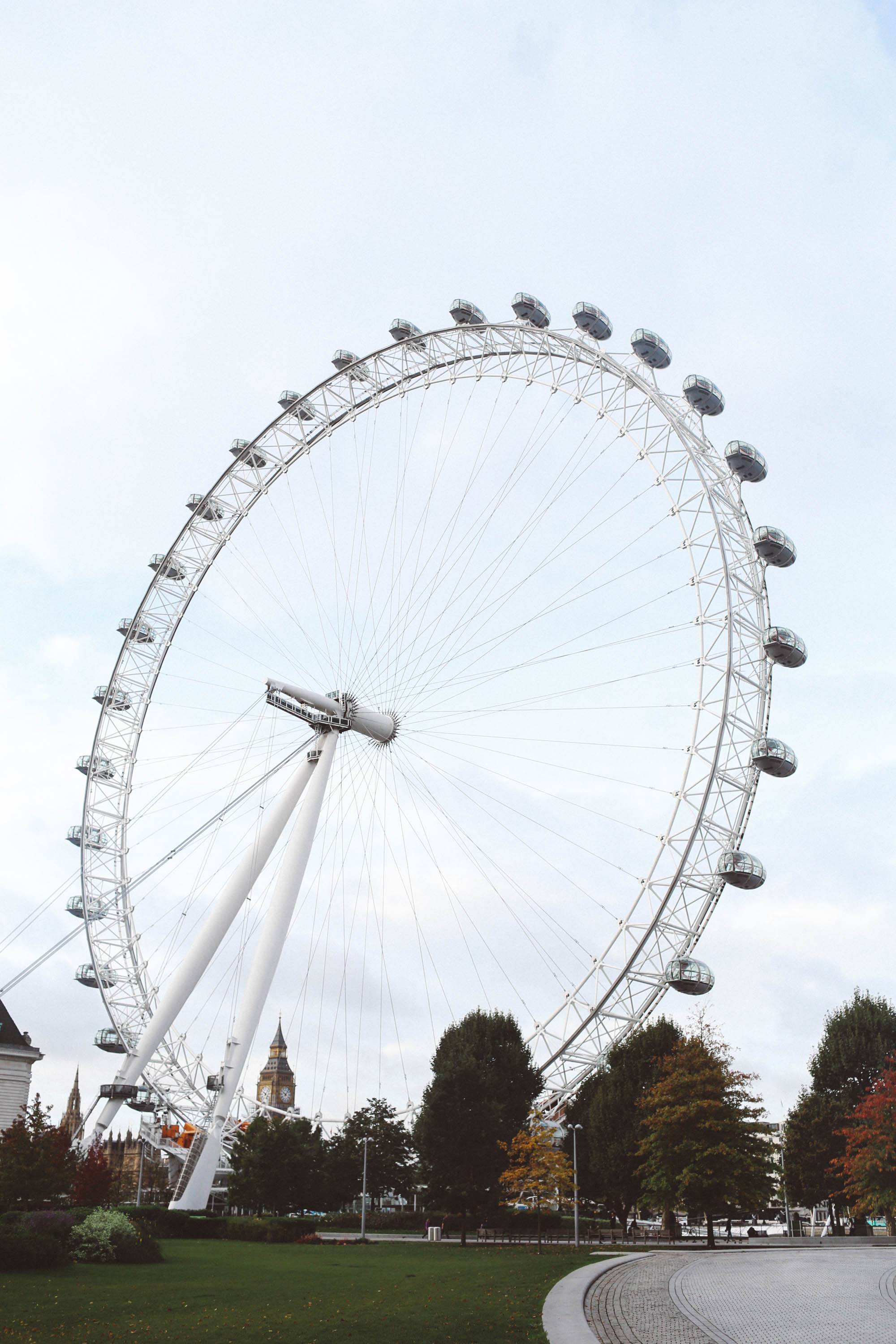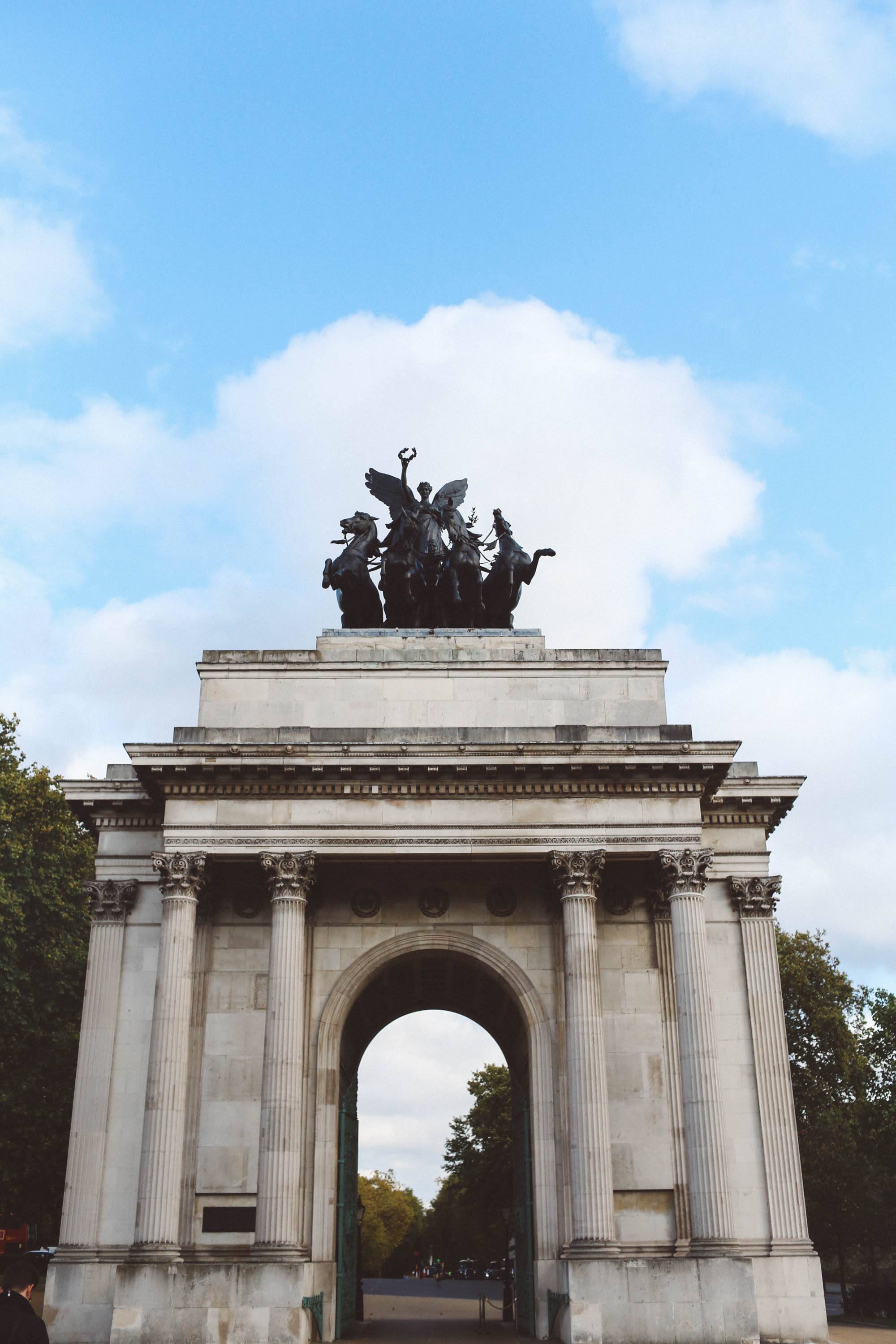 ---
Cute Cafes + Brunch
---
This list could be a mile long but below are the cafes and brunch spots we visited… and the ones I had on my list in case we somehow could time jump and do every morning 10x over.
An adorable little cafe in Notting Hill with outdoor and indoor seating. It's a bit overpriced, but the food is fantastic and they have really great rose lattes.
Think PINK!
1950's vibes with a modern update. There's a few locations across the city. Try the one in Covent Garden for a good breakfast stop (we loved it!)
White walls, plants, and a damn good brunch! I hear they also have bottomless bellinis.. score!
BBQ in London? Hell yeah! They also make great variations of Bloody Marys.
There's a few spots around the city and each one serves up tasty Australian brunches!
Try the buttermilk chicken!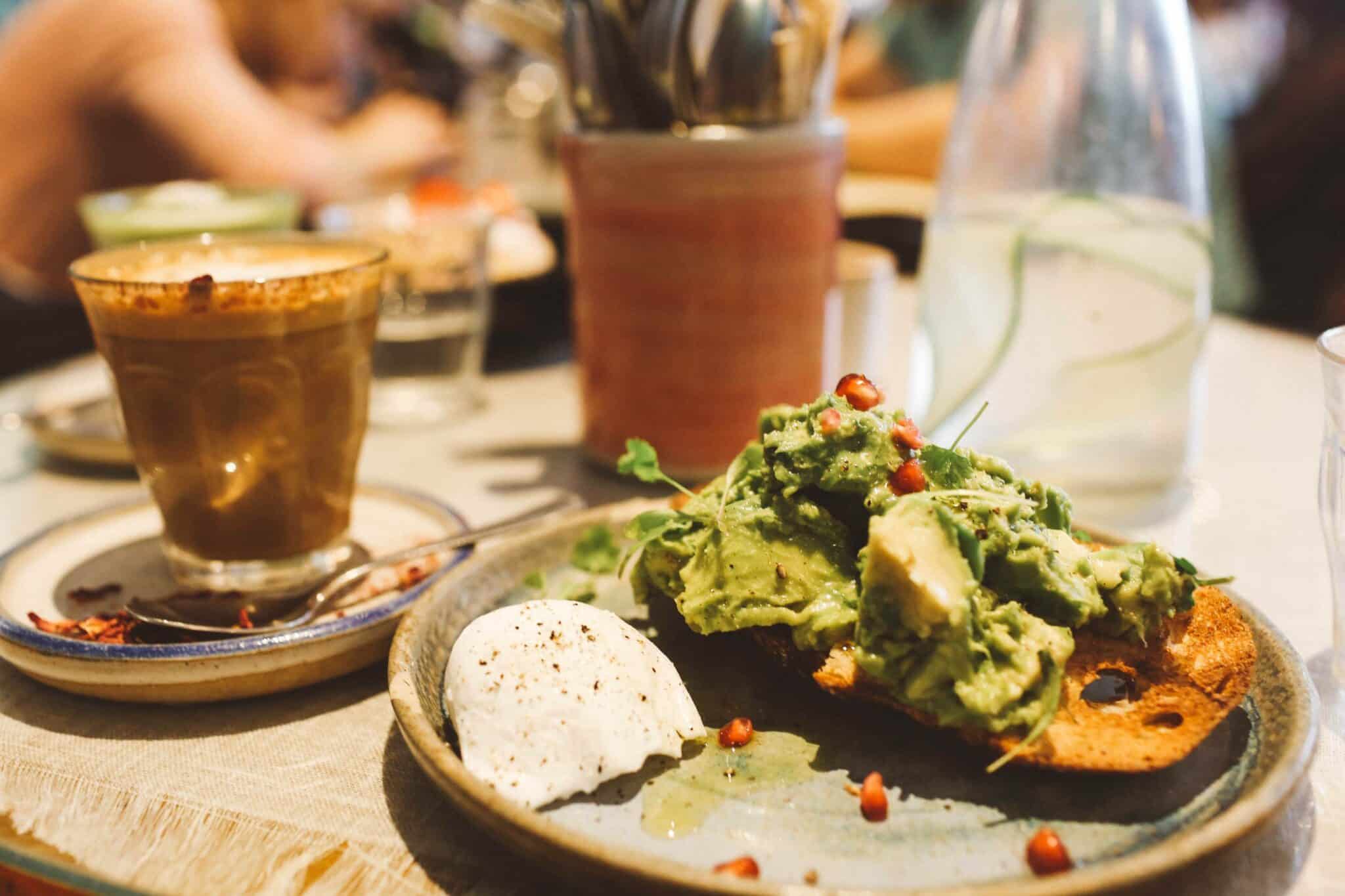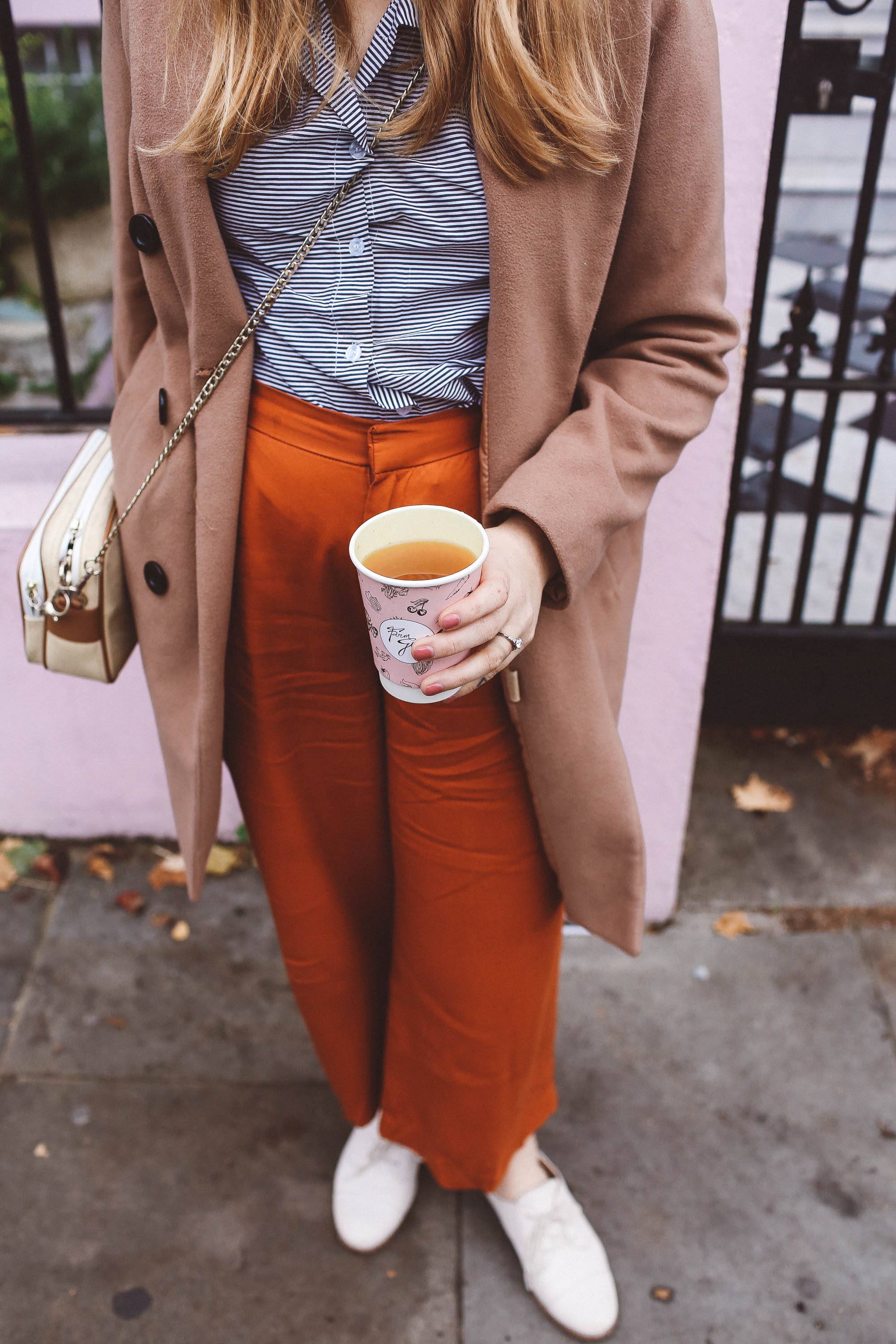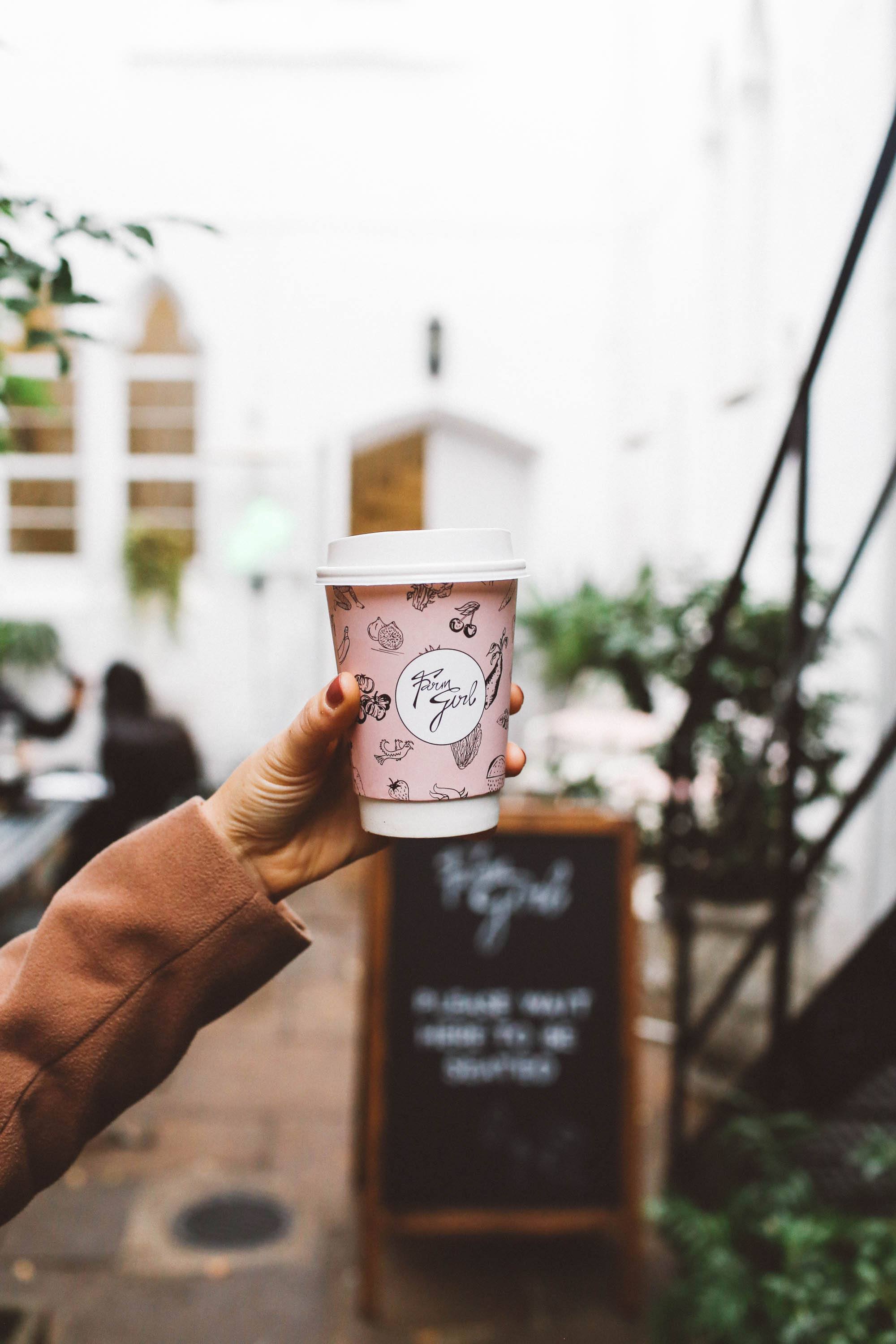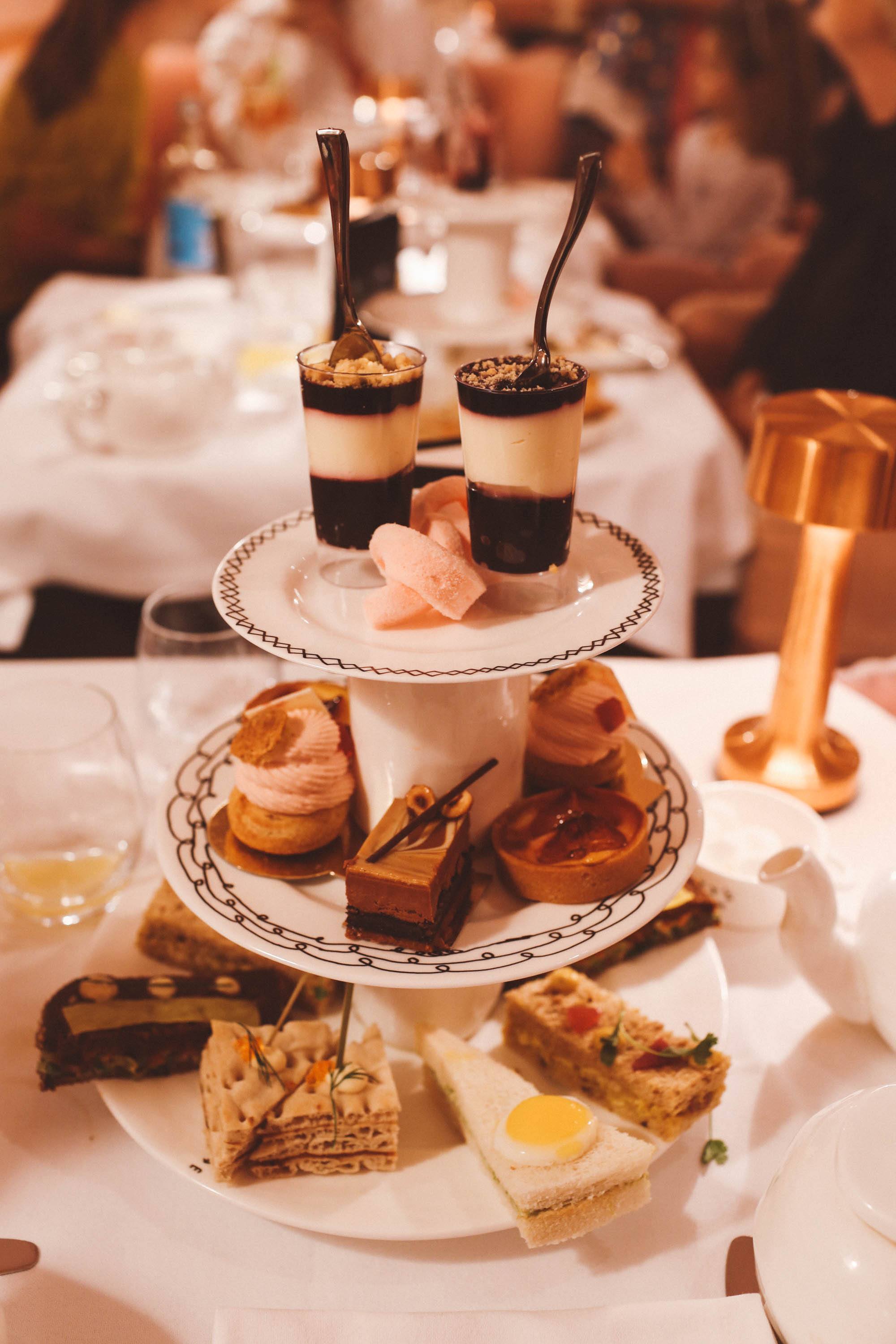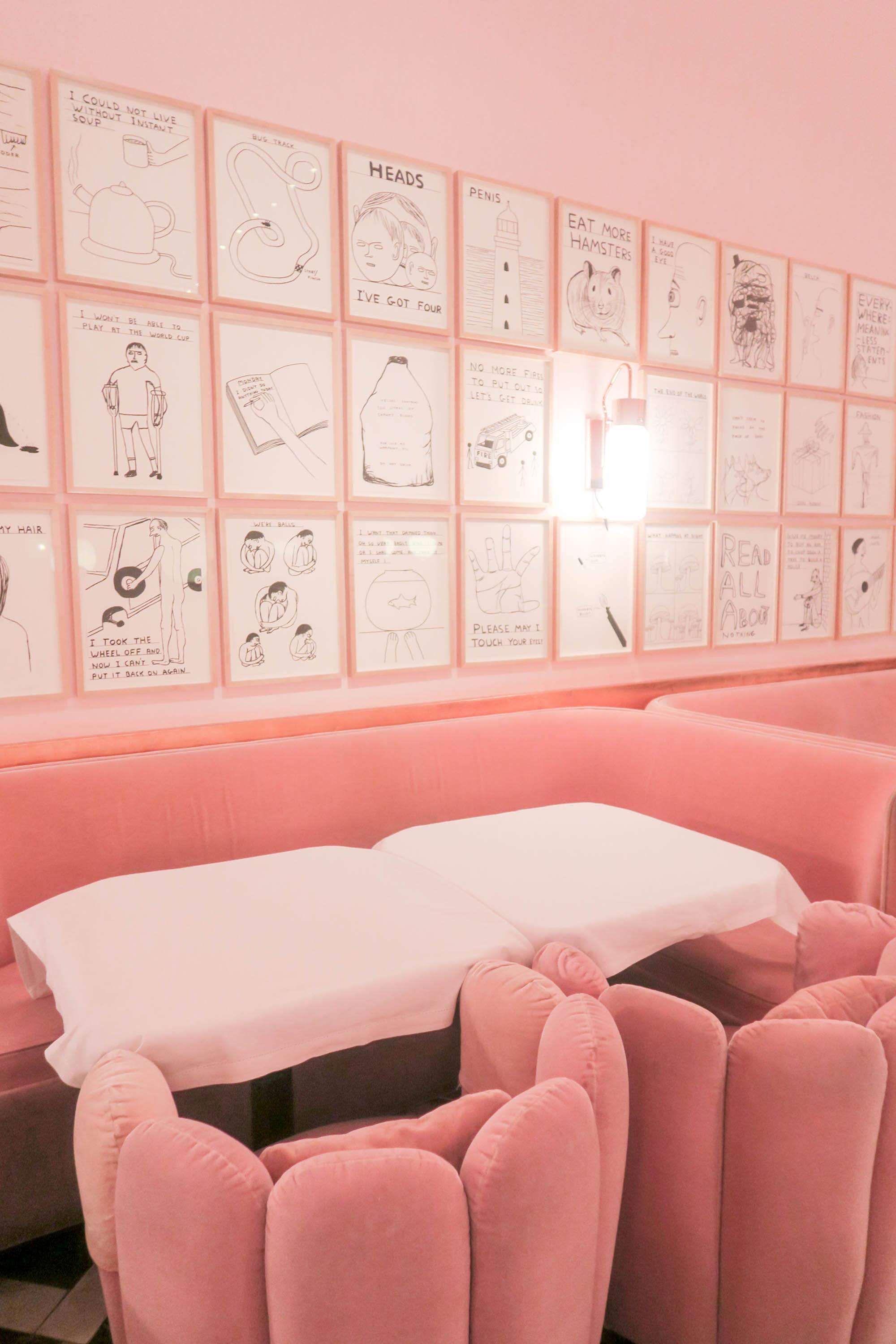 ---
Best Restaurants + Drinks
---
Again, you could spend a lifetime eating in London. Below are the places I recommend checking out.
Right off Piccadilly Circle this pub is small and is a hot spot with locals. They have tons of craft beer options and we loved grabbing a pint here…ok it was 3.
Upscale dining in the most beautiful of setting. Head here for a fancy AF dinner.
Killer burgers and a huge list of craft beer. I had the bean burger and the beer off the week.
It's London's oldest wine bar. Need I say more?
A beautiful terrace restaurant. Head here during winter to feel like you stepped into Narnia.
Italian wood fire pizza in London. Pizza is always a good idea.
A cute food truck/stall that specializes in grilled cheese. YUM!
Pro tip we learned the hard way – London does NOT do Mexican food very well, or at least at all like we're used to in California. I know there are probably decent Hispanic cuisine in London but still… skip the gauc and tacos during your trip.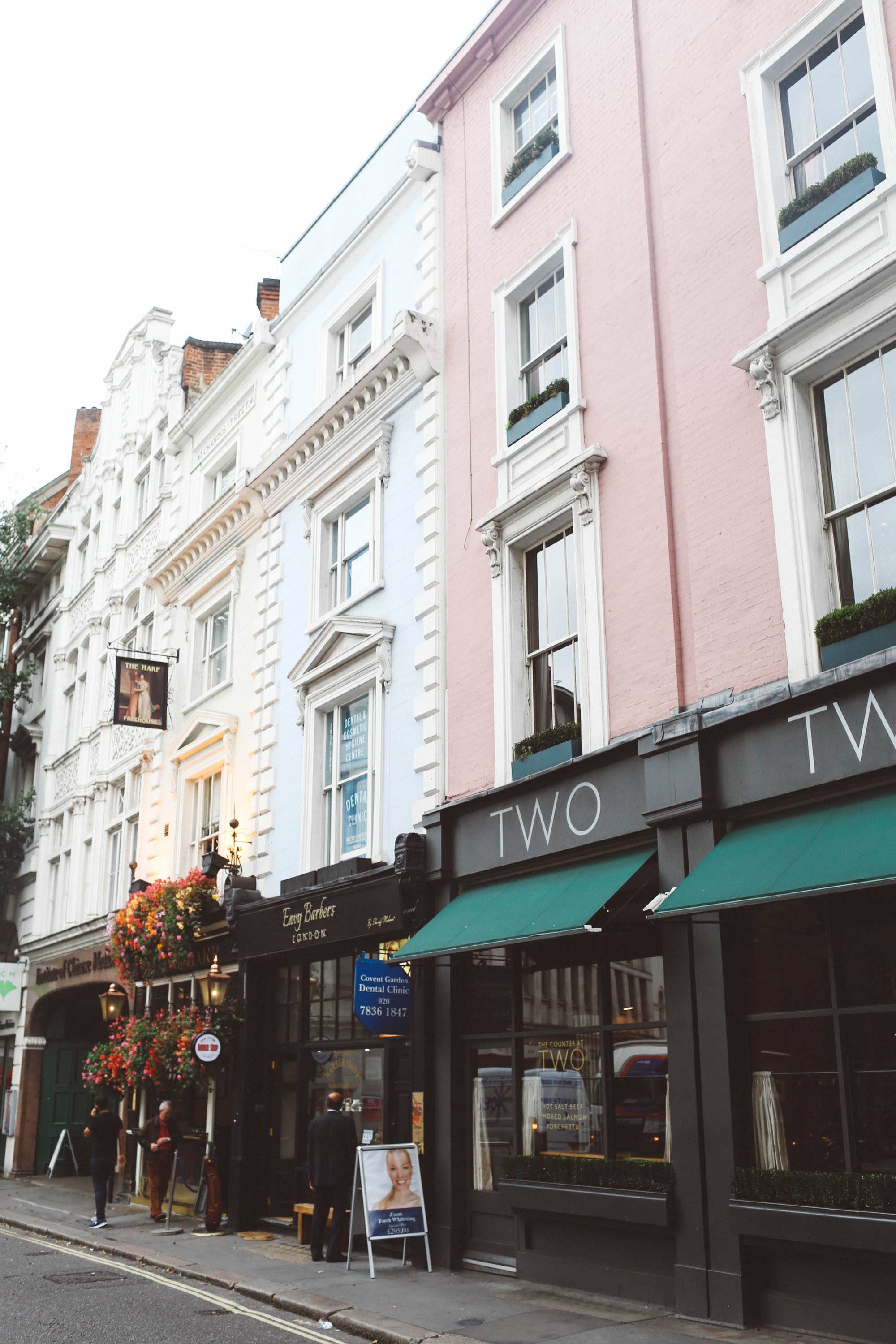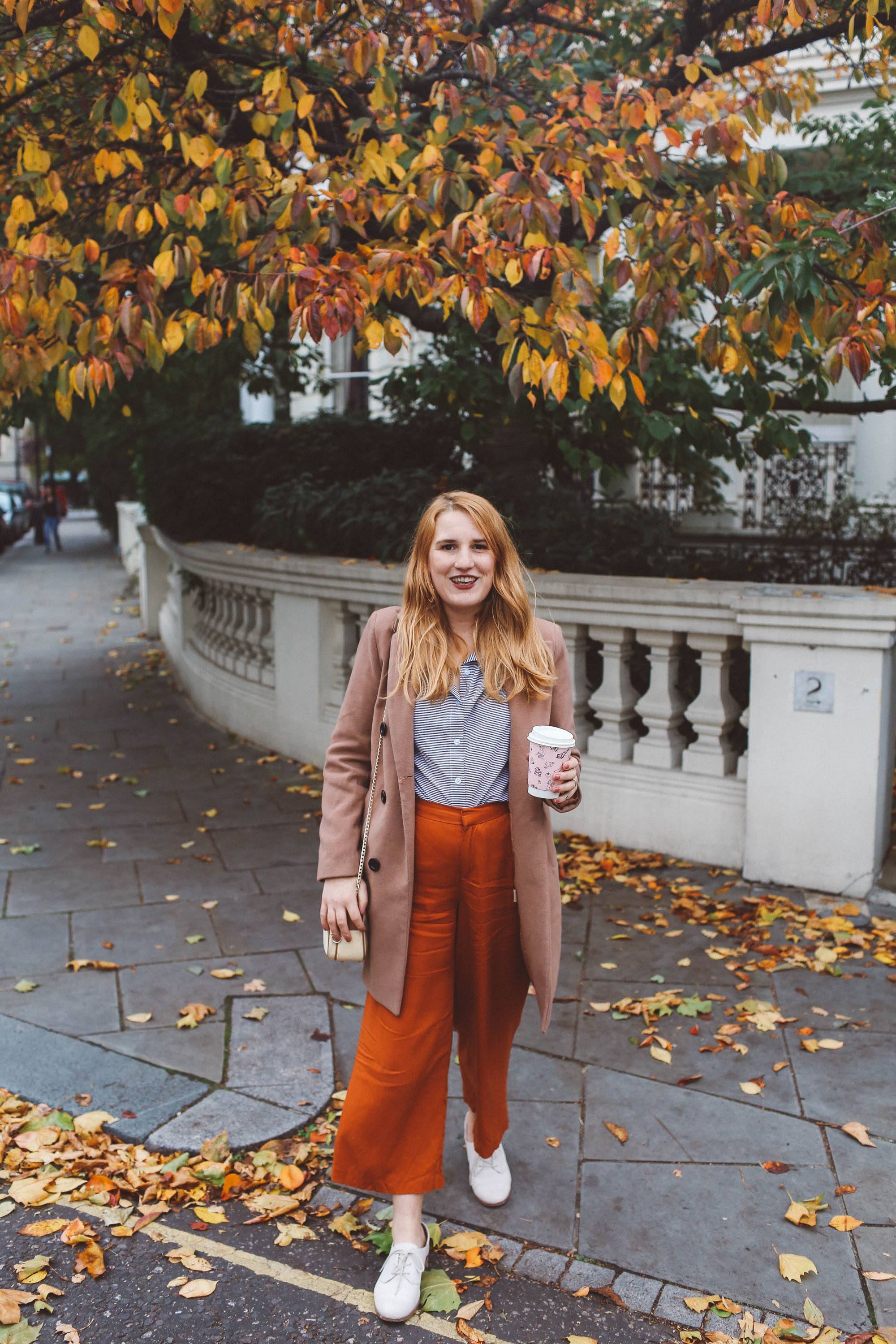 ---
What to Wear
---
London is a chic city. You'll probably do a lot of walking and of course, they get all 4 seasons there. Keep this in mind when planning on what to pack for London. We visited in October in the fall. Some days were warmer, some chillier. I packed some of the below items and found they were perfect for that time of year!



---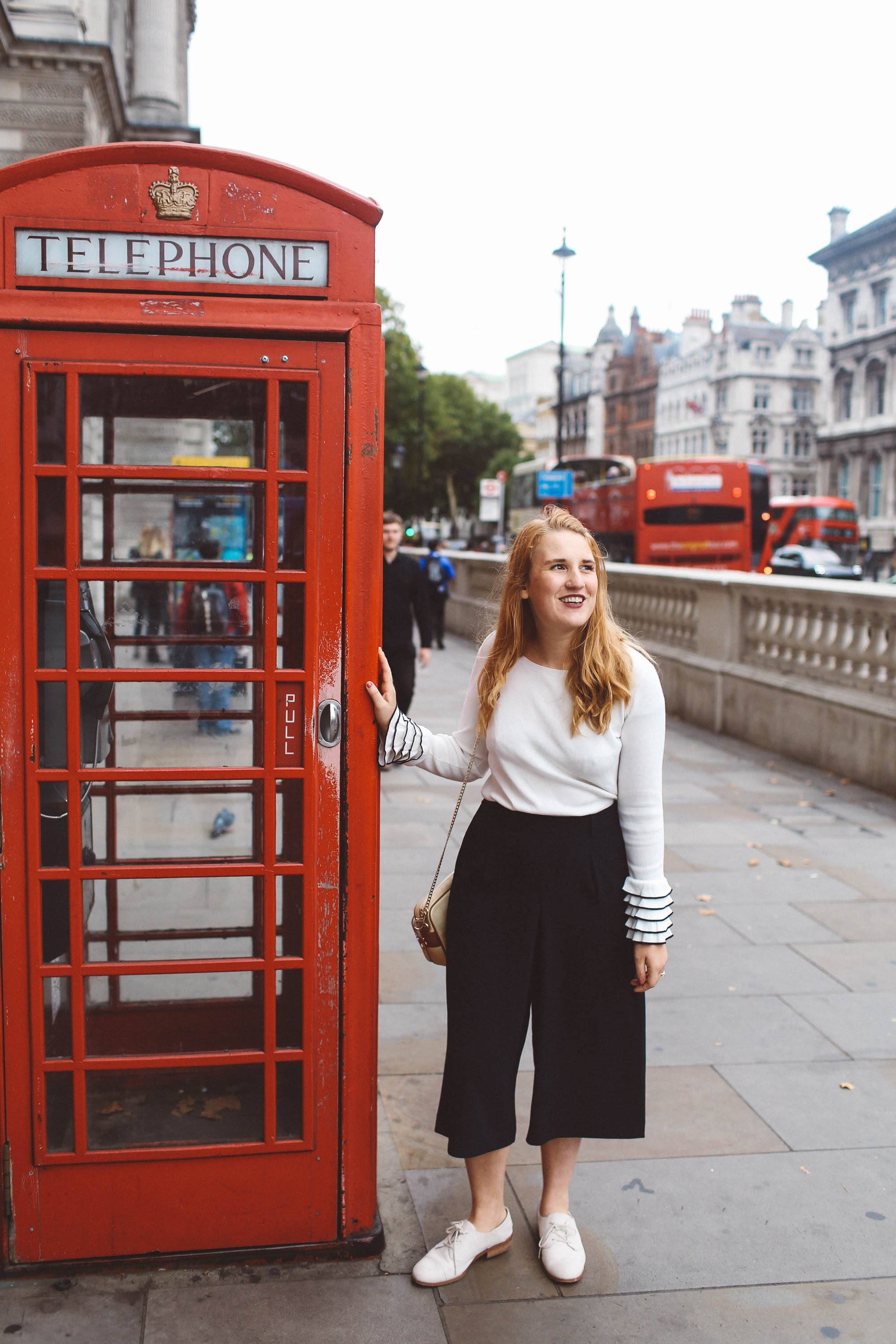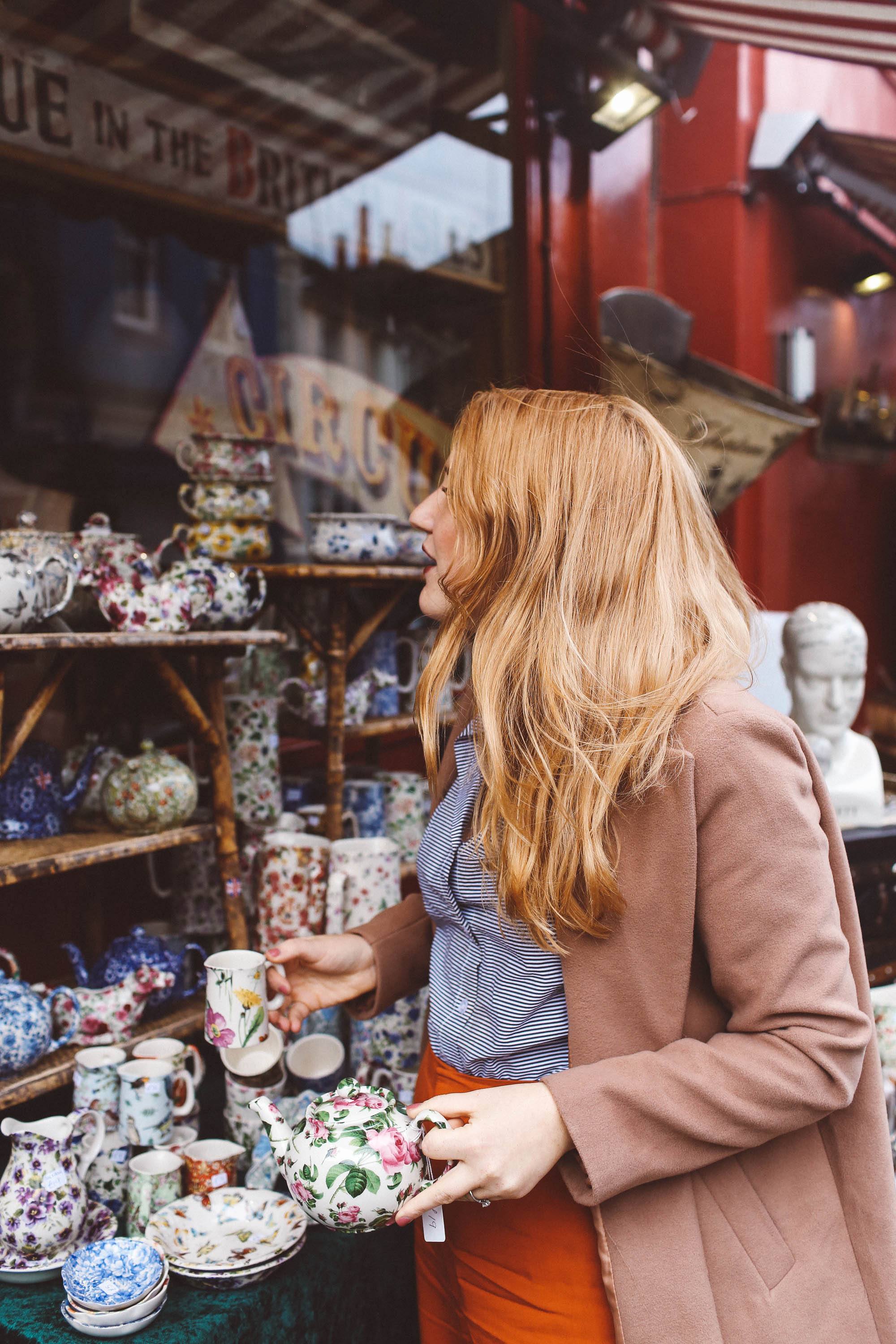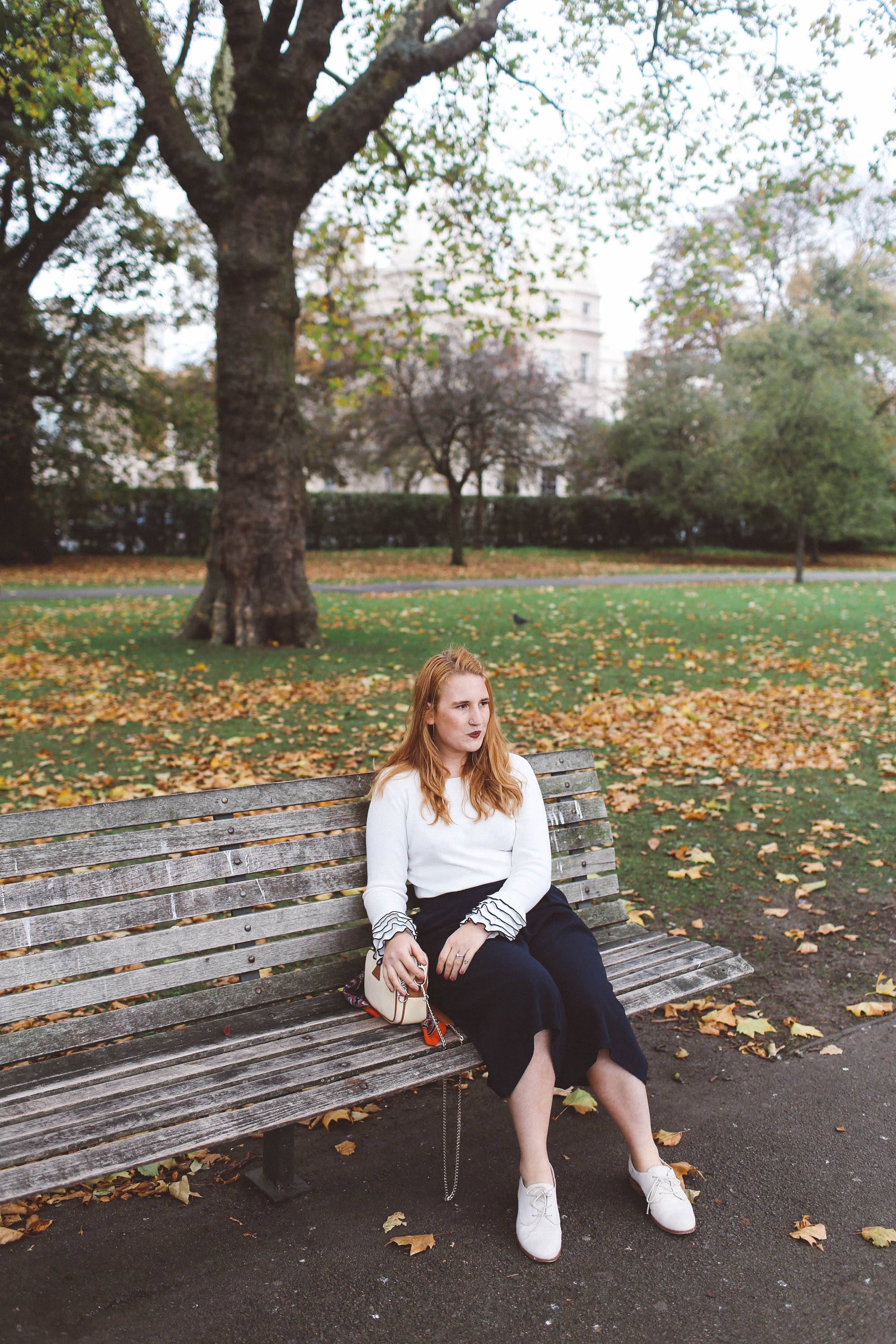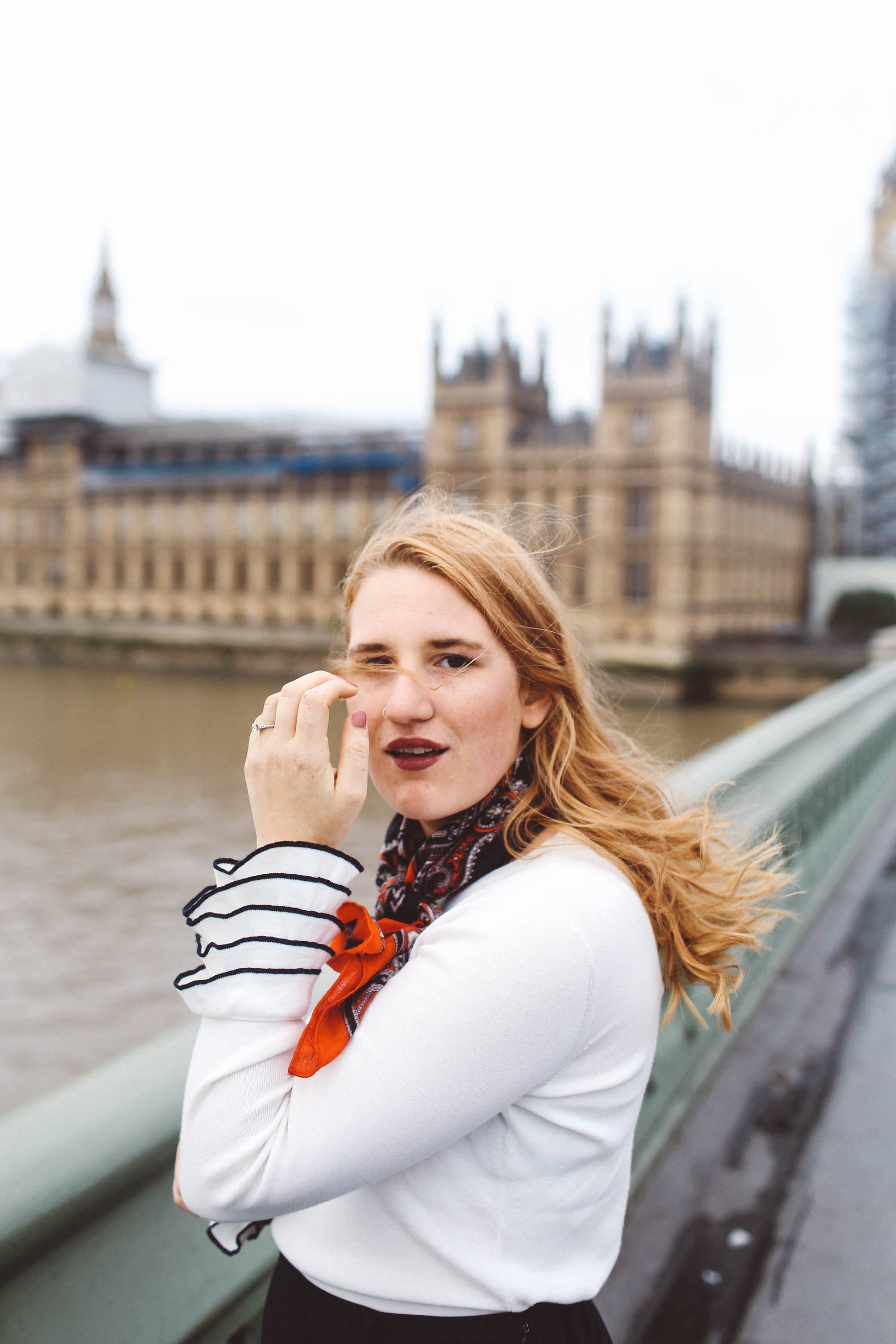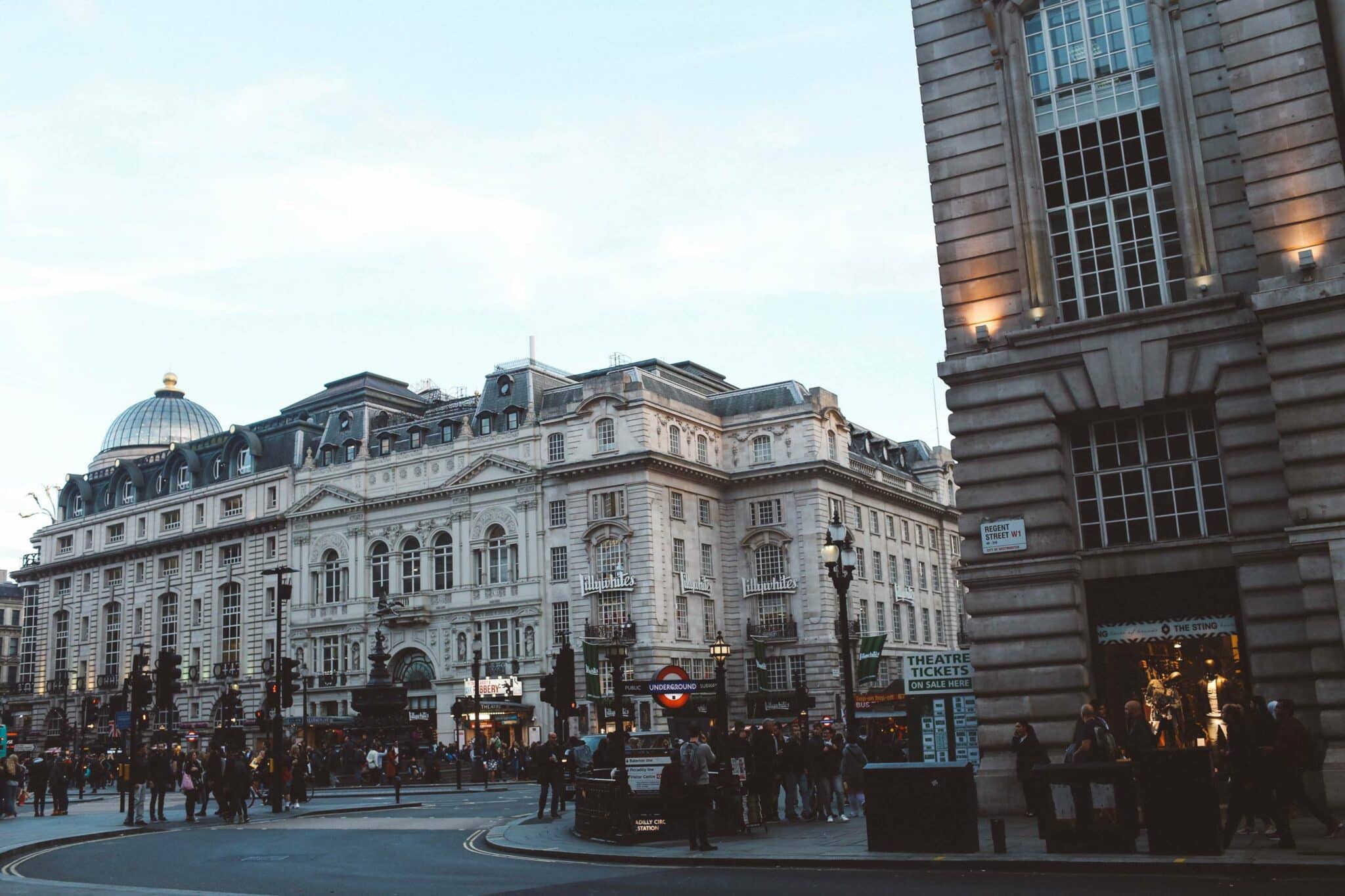 I hope this helps you plan an awesome trip to London! If you have any questions at all, please leave a comment below!