My bestie Justina and I swapped boring Thanksgiving dinner for a trip to Berlin to see all their Christmas Markets (and explore the city!)
I had so much fun packing for Berlin. The city has a fashion vibe similar to New York City in my opinion – lots of neutral colors, long trench coats and outer layers in the winter months, but unlike New York, Berlin has an undertone of punk.
And, in December, a lot of Christmas magic thanks to their 70+ Christmas markets. So, this is what I ended up packing for my cold weather trip to Berlin, Germany.
I'm sort of a walking rainbow so I didn't even try to blend in with the Berliners by only making my packing list neutrals. You can totally opt for blacks, whites, greys and creams if that's your style!
Justina and I were in Berlin for about 5 days (including travel days). We had a LOT packed into our itinerary, everything from a perfume making class to a walking food tour and of course, a lot of Christmas markets each evening.
The weather called for some rain instead of snow, so I took that into consideration when packing. (Like, I swapped my favorite Sezane boots with a pair of winter boots that double as rainboots and wore those most days, along with a pair of white shoes for other outfits).
Make sure to check the weather and don't forget about how much it sucks walking around in the rain or slushy snow all day in wet socks!
Sezane White Jumpsuit
My favorite outfit that I wore in Berlin was my new white jumpsuit from Sezane. This makes me feel like a badass and pairs very well with a simple pair of Madewell black rainboots to keep my feet warm and dry.
My go-to favorite type of clothes are jumpsuits and I love how this one hugs my curves in all the best ways but also still has this sort of underground / grunge / techno club vibe that Berlin gives me.
It was a lot of fun to wear with my camel jacket but if I had a leather jacket, that combo would look "chef kiss".

Kara's Fave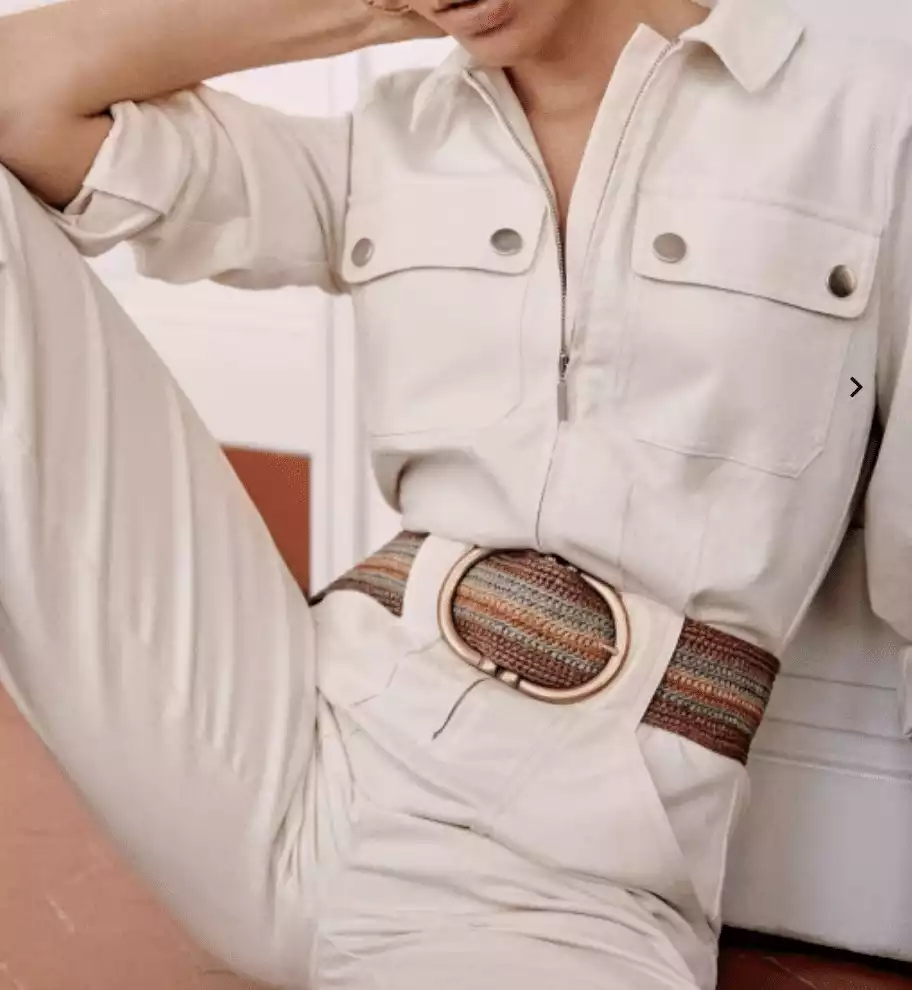 Bob Jumpsuit
I'm obsessed with this white jumpsuit from Sezane. I didn't know what to expect and to be honest, I was worried it would be too small for my curves, but it hits in all the best ways and I always get compliments when I wear it!
Buy Now
Sezane Floral Sweater & Camel Coat With Trousers
Berlin tempatures in late November / early December aren't usually terribly cold, but it's still smart to pack some base layers. I loved my floral on cream sweater from Sezane.
It's so classy and cute with the floral sweater underneath my fave new camel coat, and looks great with my favorite pair of trousers. I'm not a huge skinny jeans gal but if you love to wear jeans, bring those instead of trousers!
I first wore this outfit for our perfume making class night but ended up loving it and wore it again sightseeing.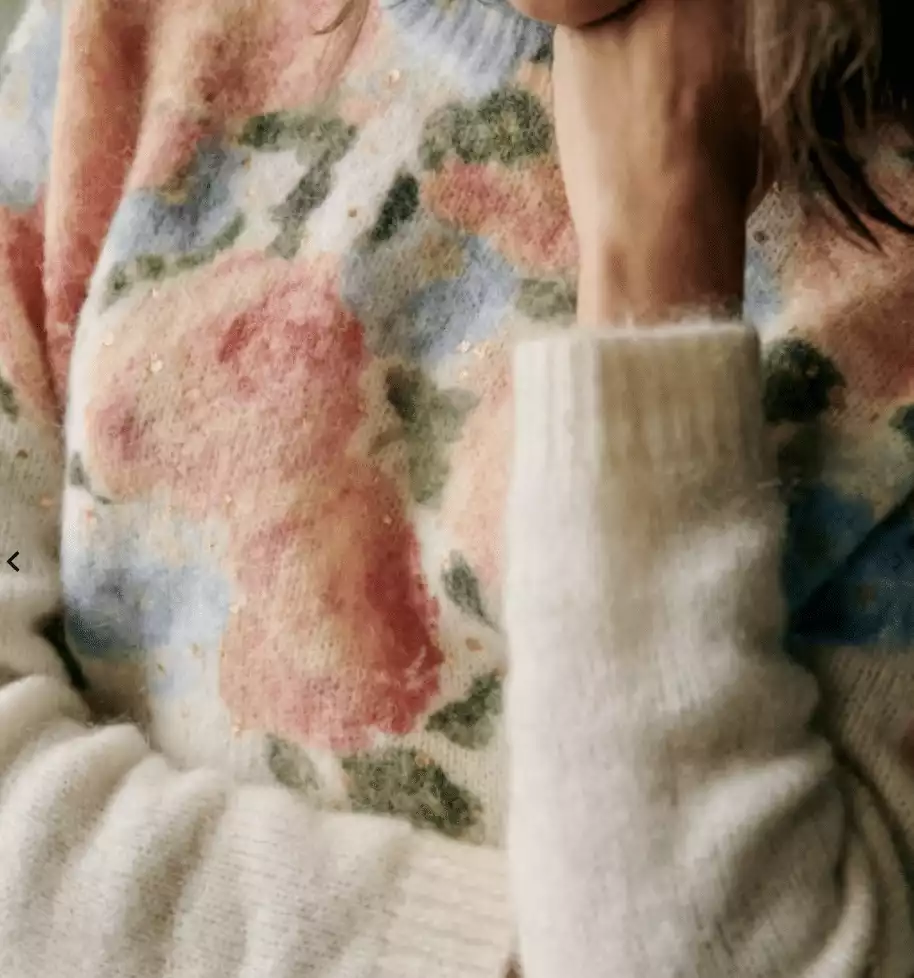 Malory Jumper With Painted Flowers
I can't stop wearing this super soft sweater from Sezane. I love the subtle color the flowers provide an outfit and it pairs so well with pants, trousers or coats.
Pros:
Super soft

Not too heavy

Beautiful gold details
Buy Now
Red Sweater & Mini Skirt
I'm a huge fan of wearing my summer dresses in the winter with tights and boots. The tights sort of act as a base layer for your legs and keeps you very warm! For this trip, though, I opted to instead bring a mini skirt.
I wore this outfit to the Christmas Markets. The skirt is from Cupshe, the bright red sweater is from Sezane and the camel coat is Old Navy. It wasn't raining or snowing this night so this outfit kept me warm enough as we sipped wine and ate all the food.
Pro tip: when going to the Christmas Markets, make sure to wear shoes that you can clean easily as you WILL drip wine on them at some poit!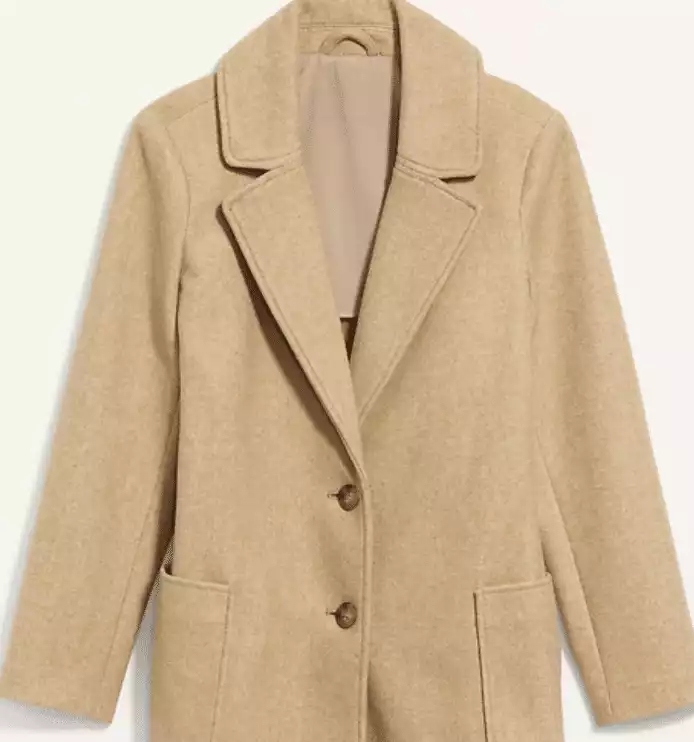 Blue Puffer Jackets With White Pants
I got this blue puffer jacket last year and have been wearing it all over the world. I love the pop of the color on gloomy winter days.
Usually I wear it with a matching Girlfriend Collective set in blue for a monochrome look but for Berlin, since Europeans don't usually wear activewear, I opted for a pair of white trousers.
The hat is from Walmart and again, I loved the pop of color! Though, I found I only needed the hat for the early mornings and by 9am it was warm enough outside to skip it.
Lace Blouse with Black Pants
Wherever I travel, I love to make sure I have at least one nice outfit packed for the fancy dinners or cocktail bars.
One night in Berlin we had dinner in our hotel's restaurant, Beef 45, which was an upscale spot so I grabbed my black trousers and a lace top from Cupshe. I paired these with my Rothy flats but it looks nice in heels, too.
On trips, I usually opt for only flats though, especially in a city like Berlin when you may be walking a lot!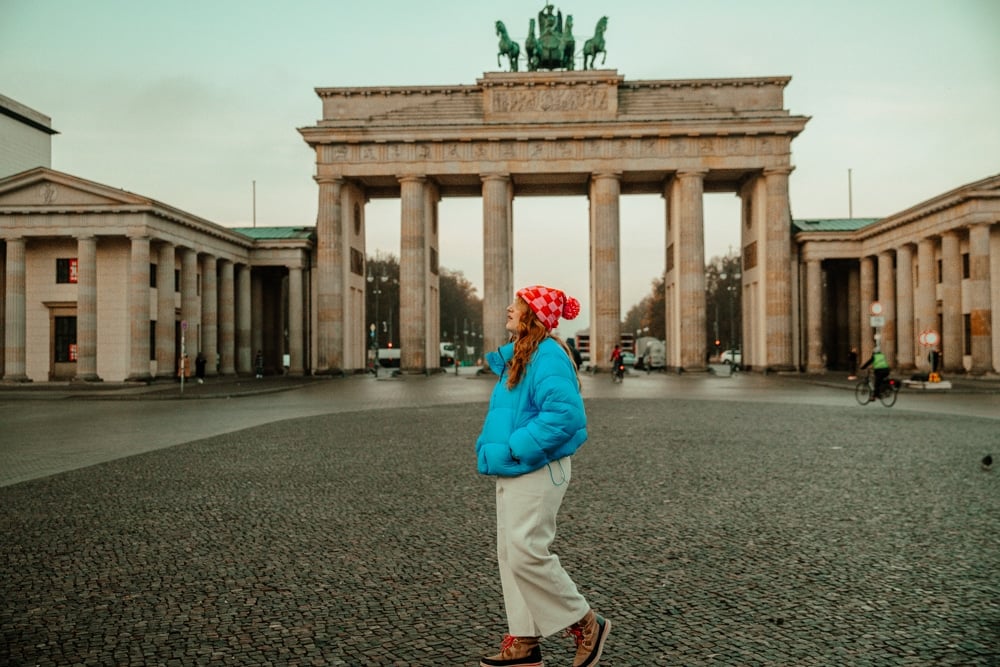 Frequently Asked Questions About What To Wear In Berlin In Winter
What is the Berlin Temperature in December – March?
This totally varies year by year, but you can expect high 30's F in Jan, and a high 40's by March's end. Berlin snow does happen sometimes but prepare for winter rain instead of snow and pack rain boots.
What To Wear In Berlin Clubs?
We did not go clubbing, but clubs in Berlin are a whole thing. Each one will probably have its own dress code and vibe, so you need to do research ahead of time and figure out what you need to wear.
If you didn't bring the right outfit, I recommend hitting up one of the many Berlin thrift stores or checking out KaDeWe, the major department store.