Austin, Texas is a charming up-and-coming city in the South. Unlike Dallas or Houston, Austin feels almost like it doesn't belong in Texas (or at least what you expect from Texas!) Instead of men in cowboy hats, you'll find hipster bars, trendy cafes, vibrant local food scene, outdoor activities and plenty of history.
Planning a trip to Austin makes you one lucky dog as I think it's a special little city. This is your ultimate guide to Austin, Texas. Find out the best hotels, cute bars, where to find $4 cocktails in the city, my favorite tacos and the top things to do in Austin!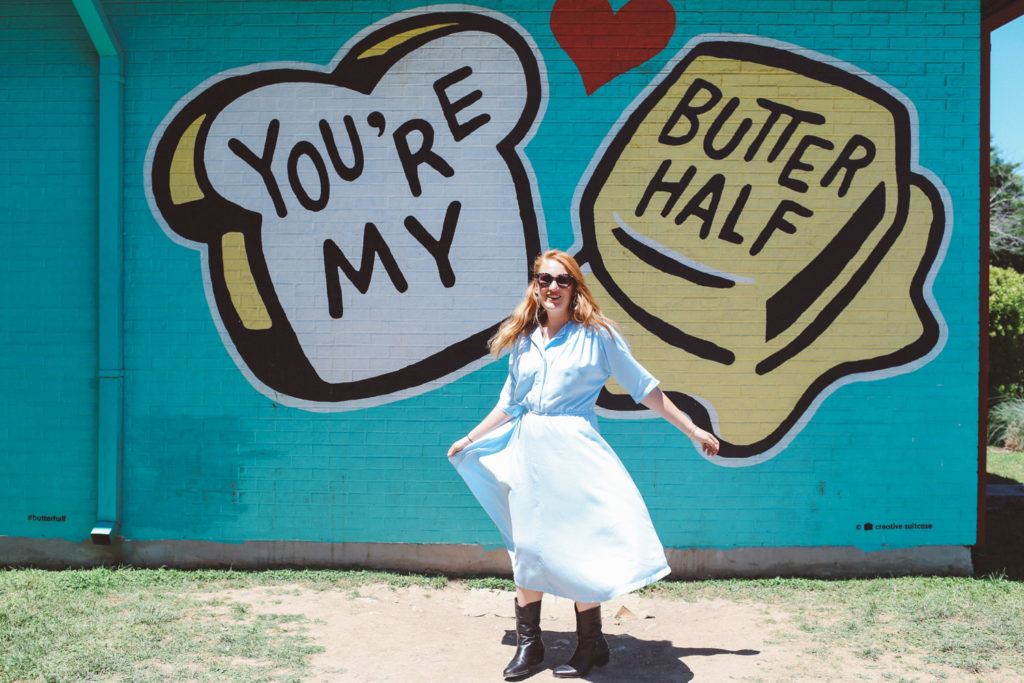 *a Star means I went here, ate this, did this thing… basically, it means I put my personal stamp of approval on it!
First, who am I and why should you take travel advice from me? My name is Kara, I'm the gal behind Whimsy Soul (follow me on Instagram @thewhimsysoul HERE.) I grew up in the Midwest and ran away to San Francisco because winters suck (seriously.) I love digging up the best travel advice so my readers can take their limited PTO days and know they aren't going to waste. Read on to find my Austin travel guide! If you have any questions, pop them in the comments below or DM me on Instagram.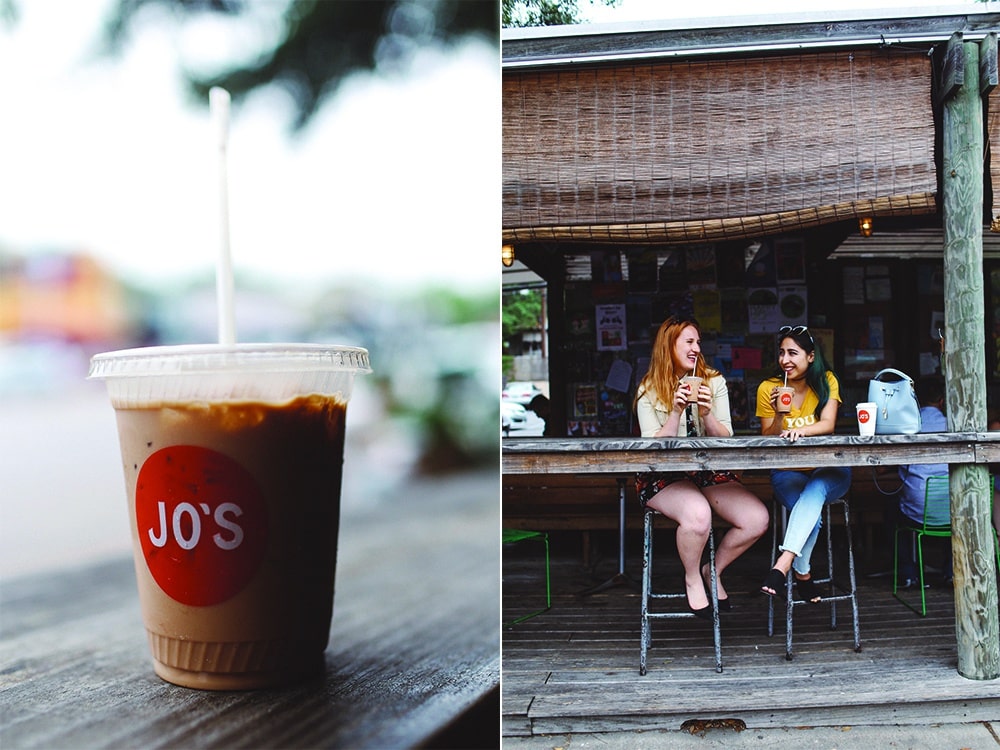 Other Posts You May Like
Ultimate Palm Springs Door Tour
How To Throw the BEST Bachelorette Party
These are the best places to eat in New Orleans!
---
AUSTIN CITY GUIDE BOOK – QUICK GLANCE
---
From Airport to Downtown: Take the Airport Flyer 100 for $1.25 instead of a ride share. It takes 30ish minutes and is cheap!
Top Bars: Un-bar-lievable, Container Bar, Handlebar rooftop
Top eats: Torchy's Tacos, Bangers, Elizabeth Street Cafe
Top coffee: Jo's Coffee
Top Murals: You're My Butter Half, Austin Mural
Top Shopping District: South Congress Ave
Top Swimming: Barton Springs Pool
---
WHERE TO STAY IN AUSTIN – TOP HOTELS
---
There are so many Austin hotels and it can be hard to pick the best option for you! Below are my top 3 favorite hotels and Airbnbs so you can pick the best place to stay in Austin, TX for you!
*note: the hotel I stayed at while visiting was bought out and is not longer there, so I did not include it in this travel guide to Austin!
Austin Van Zandt Kimpton: Next time we visit Austin, I want to stay here! I love Kimpton hotels, they are one of my favorite boutique hotel companies. Each Kimpton hotel is tailored to the region, and The Van Zandt's vibe is all about music! It sits right next door to Rainey Street, making it located in the best neighborhood in my opinion. If I wrote an Austin hipster guide, this hotel would be in it. The best part, though, is the rooftop pool!
VRBO: I love using VRBO or Airbnb to find cool vacation rentals, and let me tell you, there are some pretty dang cool houses you can rent in Austin. My favorite is this Historica Casa that's colorful and whimsical, and can fit a crowd. There's also this cool container house that's easier on the budget.

The W Austin: This hotel boasts amazing views of the city. I first saw this hotel while having drinks downtown and watched the lights at the rooftop pool flash. It looked like such a fun party that I had total FOMO over! The inside has pops of color for decor and it has a great downtown location.
The Driskill: If you are looking for a beautiful hotel in Austin, this is it! The Driskill building was built in 1886 (hello history!) and boasts being the OG hotel in the city. It still has all the old charm with modern upgrades of course! The lounge has music that guests rave listening to each night.
---
TOP THINGS TO DO IN AUSTIN, TEXAS
---
We spent 3 perfect days in Austin but would have loved to have more time to explore this city as there are so many fun things to do in Austin! And it's not all eating tacos, I swear! I could write a whole Austin nightlife guide alone. Below are my top favorite activities of all kinds.
Go vintage shopping: Austin is full of cute vintage stores and locally own boutiques. Start on South Congress Ave, the street that runs all the way downtown with the capitol building on end, and lots of eats and shopping along the way. From vintage stores to hipster boutiques, South Congress Ave has so much good shopping! A notable shop is Allen's Boots, which will satisfy all your cowboy boot needs. Also check out Bloomers and Frocks, where I found my favorite vintage dress for just $10!
A night on Rainey Street: By far my favorite nightlife portion of Austin. It's tucked on the side of downtown and full of trees. All the spots are built out of old houses and have patio areas, string lights and cute decor. (I really wish I grab better photos but my mind was focused on drinking. HERE is the hashtag on Instagram, go take a look!) From BBQ to a container bar to a circus pub (yes, seriously!) this street has the BEST nightlife in Austin. 6th Street is known for where the college kids go (read: sloppy and loud) but Rainey Street has culture.
Barton Springs: Barton Springs is a natural spring water pool in the heart of the city! Half of the pool area still has the natural rocks, so it's like swimming in a river or a lake back home in the Midwest. It was a high of 87 we went and sunny, so taking a dip in the cold water and then sunbathing was just what my soul needed. Make sure to carve out an afternoon here when you are visiting Austin!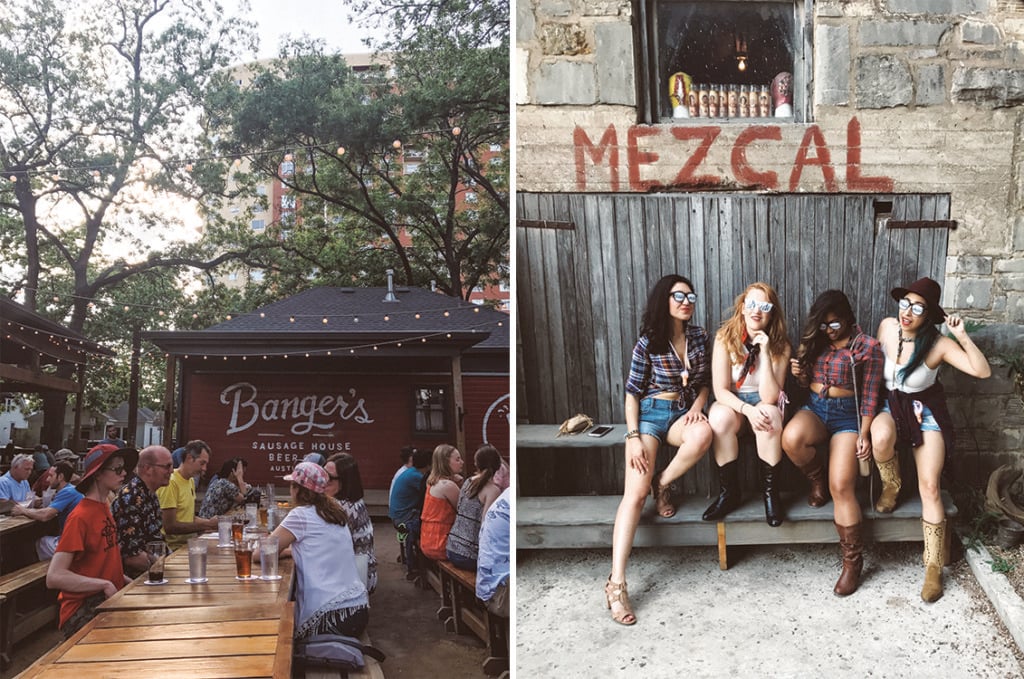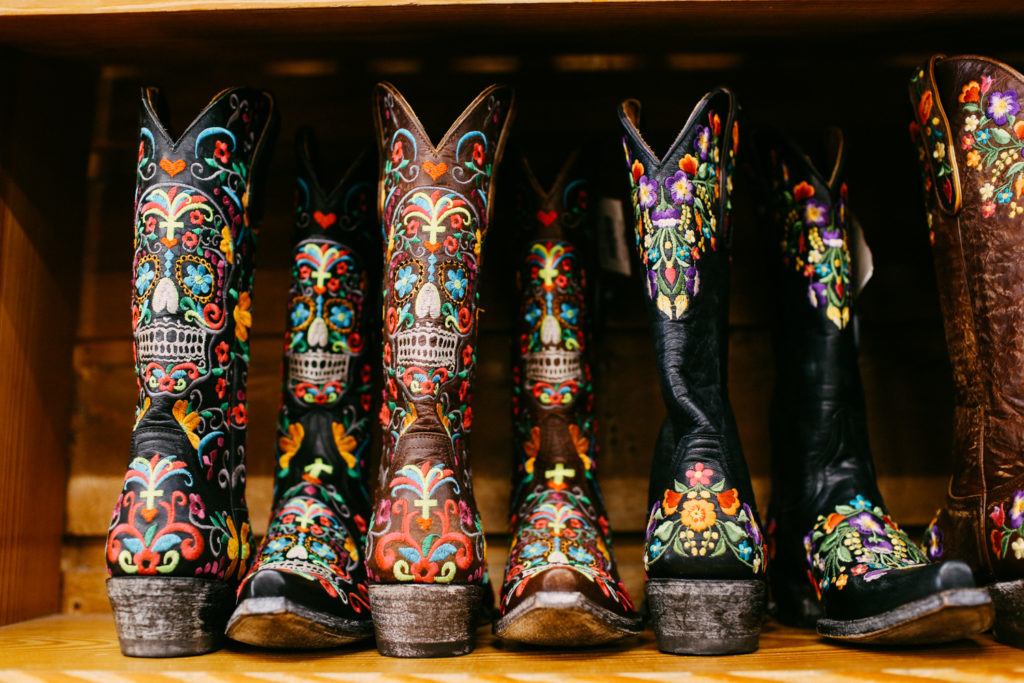 River Cruise: There's a river that goes right next to the Austin city skyline and is a popular thing to do in the evenings! I recommend the Lone Star River Boat (it's really cute!) They have bat watching tours and sightseeing tours on Lady Bird Lake.
Watch The Bats: If you read that thing about bats before and got confused.. it's ok I was confused too! Apparently, watching the bats in Austin is a THING! They sleep under a bridge during the day and at dusk every evening they fly out to conquer the city and destroy man (jk on that last part.) This thing to do is probably in every Austin travel guide book as it's such a city classic!
Hamilton Pool: We wanted to go to Hamilton Springs, a few miles out of the city, but they were currently closed due to something with the water. You could still enter, but you couldn't swim, so that was no fun. Hamilton Springs is inside a cave and looks so beautiful in photos. If you are staying longer, have a car and the water area is open, make sure to head here! Instead, we went to Barton Springs which is centrally located in Austin.
Haunted Tours: Like any Southern city, Austin has a bit of a spooky past! From hearse tours to a haunted pub crawl, there are so many haunted tours you can take in the city. A little touristy? Sure! But they are always a fun way to spend a night, plus you'll learn lots of history about the town! Learn more about the top haunted tours here.
Sit by the pool: Most hotels in Austin have pools because the summers get HOT here! Every good vacation has a relaxing pool day, so make sure to set aside an afternoon for a cold cocktail, a book and the pool!
Go Mural Hunting: Austin has so many murals and street art! From the "I Love You So Much" Wall to the classic Austin city mural, you could spend a whole day visiting all the colorful street art around the city. My favorite is the You're My Butter Half mural located at 2000 E Martin Luther King Jr Blvd. This one is deep in a residential area and looks like it's even on the side of a school building. It's not very crowded at all. The Austin mural is located at Mary and 1st Street.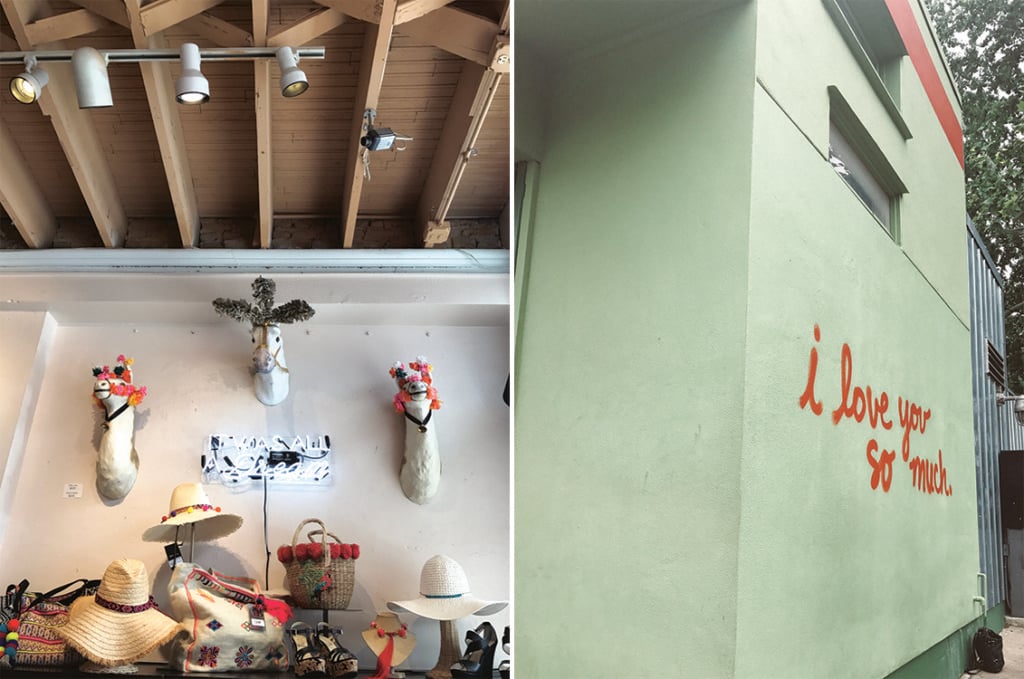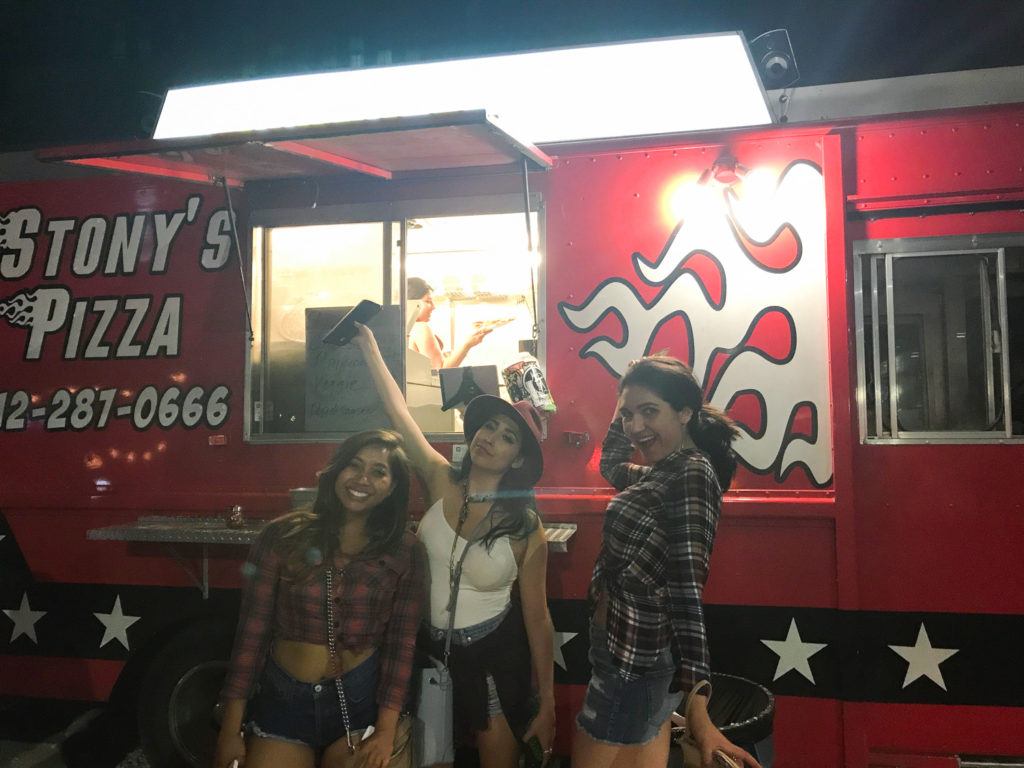 ---
WHERE TO EAT IN AUSTIN
---
Austin reminded me a bit of New Orleans due to the fact that I had serious food FOMO. There are just so many good places to eat! I had a hard time narrowing down the top places to include in my guide to Austin, Texas as we ate at a lot of great places and had a really long list we couldn't tackle. Below are the top restaurant and bars in the city. Pack stretchy pants ok?
Bangers: Located on Rainey Street, Bangers a sausage and beer haven. It's mostly all outdoors, with some indoor seating, on group tables, so you can be seated next to anyone. We ended up sitting next to a group in a bachelor party and had a great time chatting and mingling. I ordered the fig brat, an IPA and a flight. Their normal brat is the standard, but they have fun things like figs and bacon. I HIGHLY recommend stopping here for a night. I could come back to this place every weekend because the vibes and food is so good. There was a little stage in the outdoor area, so I'm pretty sure they sometimes have live music as well.
Hillside Farmacy: A cute little brunch spot in Hillside area of town. This spot is called the "Farmacy" because it used to be a pharmacy back in the day and they've kept that theme going but in a chic, modern way. Think subway tile and old-timey cupboards. Note that the wait was LONG on a weekend. Close to an hour. I'd come back here in a heartbeat, but I'd make reservations first. Order a virgin house soda – the strawberry balsamic one is so tasty. The perfect thing to sip on a hot summer day. After an hour's wait, we were seated outside and – had to wait about 40 minutes for food. Not the best service here, but again, it's a cute spot and I'd go back on a weekday and only with reservations. I got the grits and ham. Have to eat a little bit southern before we leave!
Elisabeth Street Cafe: A Vietnamese brunch spot with tons of outdoor seating and cute decor. Grab a table outside if it's not too hot for the most relaxing way to start the day!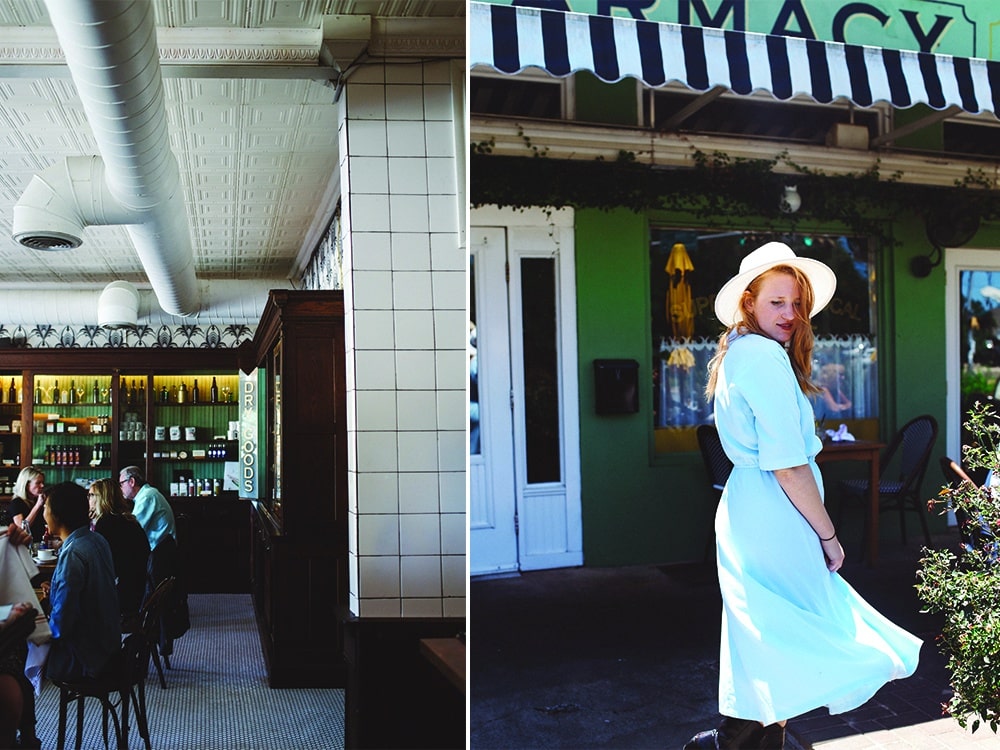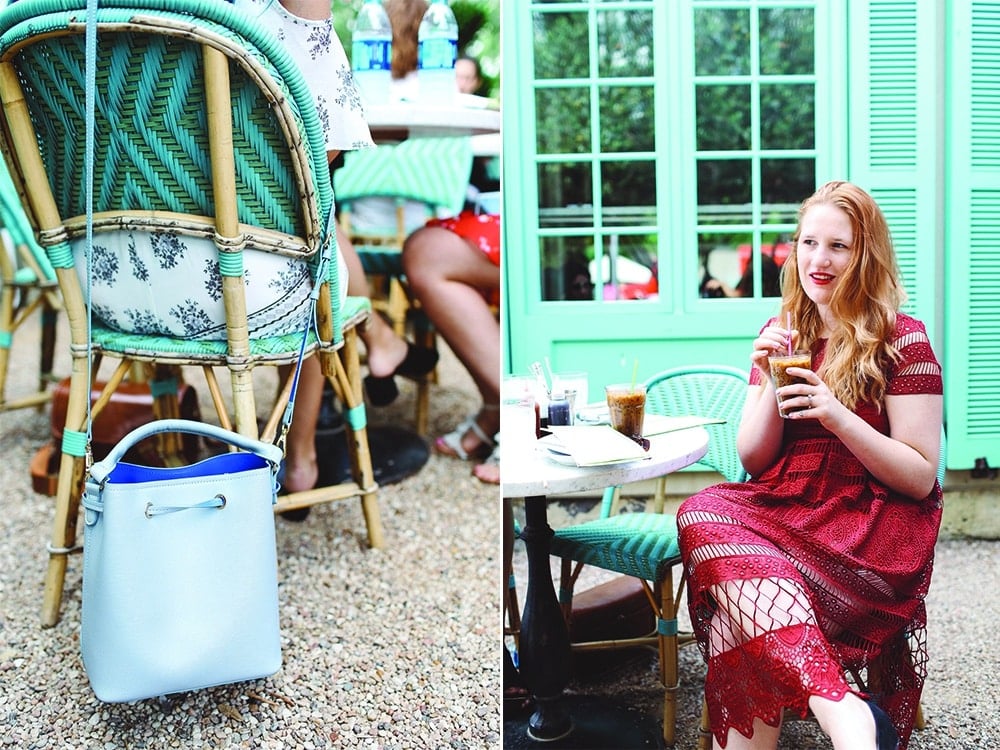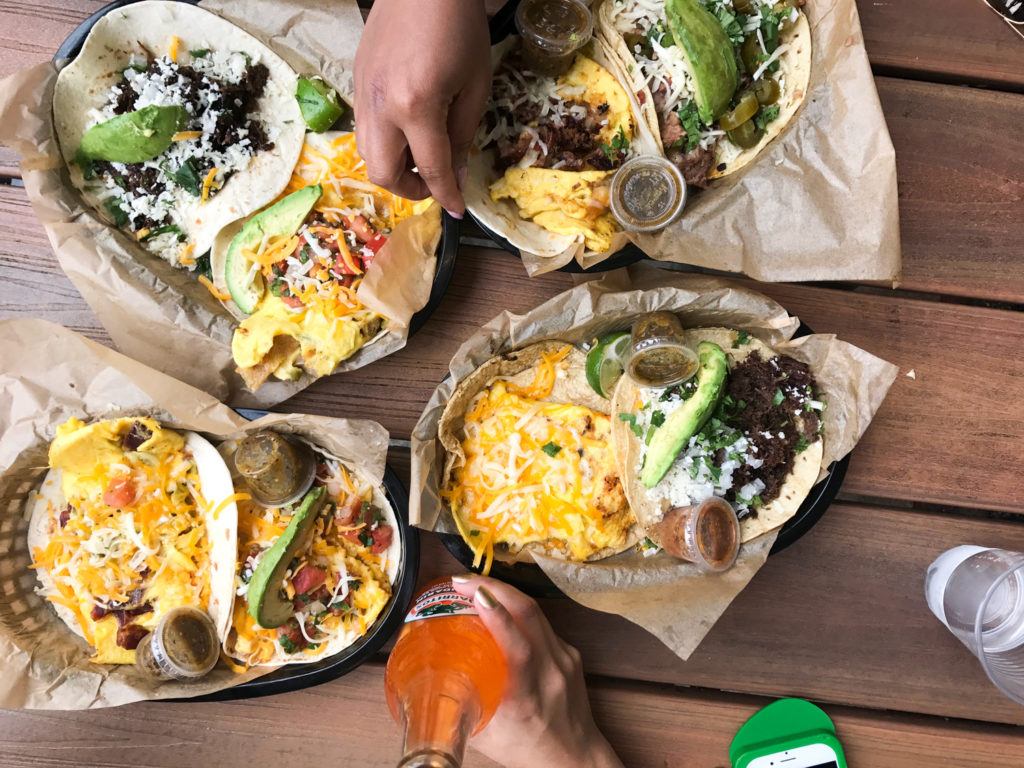 Handlebar: This bar is downtown near 6th Street and they have a beautiful wooden rooftop, so I was in heaven. Dinks in Austin, in general, are incredibly cheap! The girls each got a gin and tonic for $3.25 here, and I a craft beer for $4.25 here! A live band was playing, so it was crowded, but we were able to find seats in about 20 minutes. The nights are warm in Texas, and the band was great, so we stayed here for a few rounds.
Drinks in Austin are cheap – you can find cocktails for $3 during happy hours!
El Alma: This is a cute little Mexican place with a beautiful rooftop patio hidden among some trees. It's very unassuming from the front, but the rooftop – man, look at how beautiful it is! They have some fans on the rooftop for the dead of summer to help keep you cool and umbrellas if needed. We all opted for tacos, about $4.5 each, but you only need 2 to fill up quickly. I got the one with cactus and it was so interesting and good. If you haven't had cactus before, try this taco!
Gourdoughs: This is a classic donut shop operating out of an airstream! The line can get long but it's totally worth it for the unique craft donuts they sell here.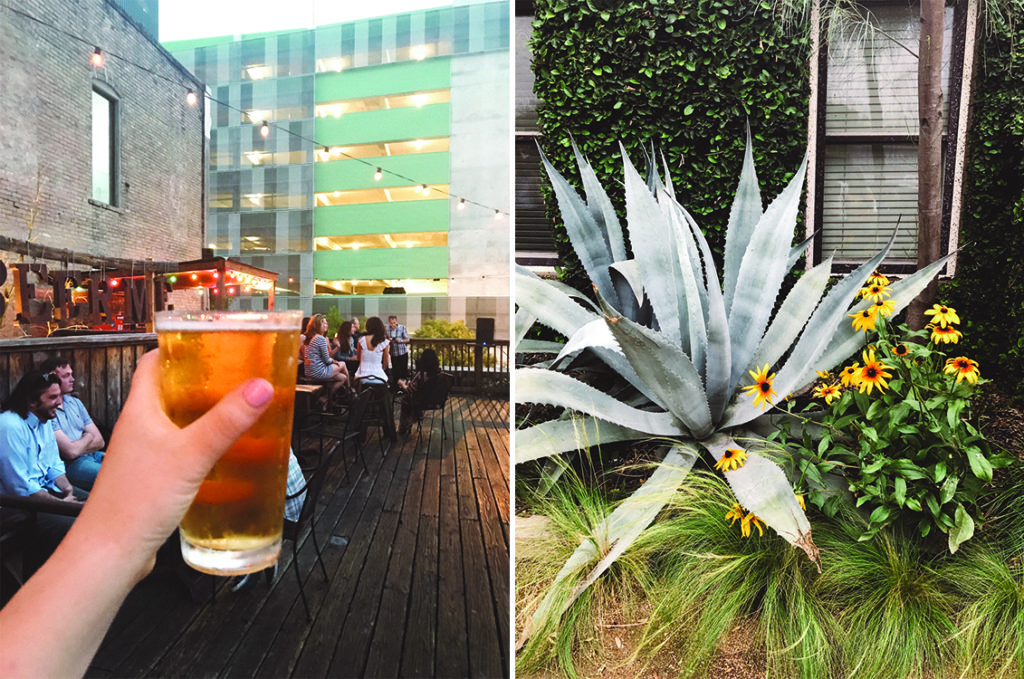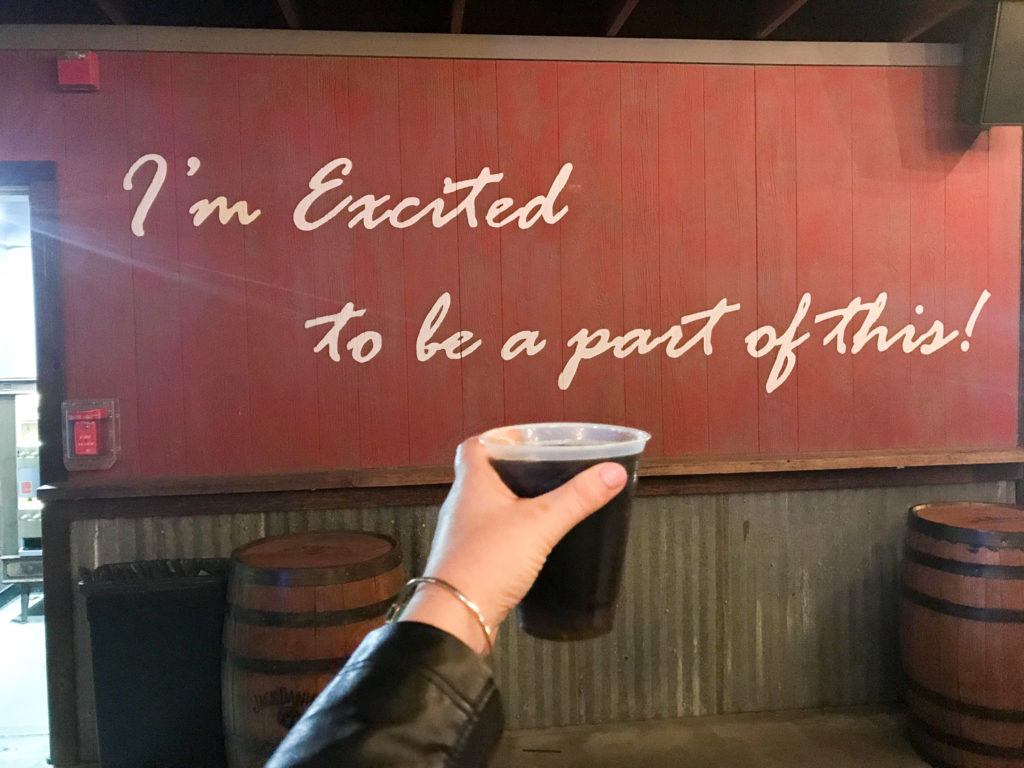 Ebony and Rye: An upscale cocktail lounge and restaurant on Raine Street. Apparently, this is a popular spot for locals to grab drinks during happy hour. The girls ordered me a bride's cocktail and I don't know what was in it, but it was tasty!
Unbarlievable: We wandered over to take a photo and almost didn't go in because the front is so peaceful and unassuming. You would never guess that tucked in the back is a HUGE party! Think furniture, carnival decor, a live music stage, a second bar and string lights over a grass dance floor. This was my favorite bar that we went to and we spent a couple of hours here. Austin is a very dog friendly city, so we even got to hang out with a few pups, so I was in heaven!
Unbarlievable was my favorite bar that we went to and we spent a couple of hours here.
Container Bar: This spot is made of shipping containers! You can walk through the containers which wrap around a huge outdoor dance floor. Everything is pretty much outdoors in Austin, I loved it. Make sure to wear comfy shoes and head here if you like dancing!
Jo's Coffee: That place with the "I love you so much" wall. I actually really wanted to grab tacos here, not sure look at the wall, but they ran out of tacos! So, if you come here to eat, make sure you go early enough to beat the crowds! Instead, we grabbed their house coffee, which was sugary and delightful!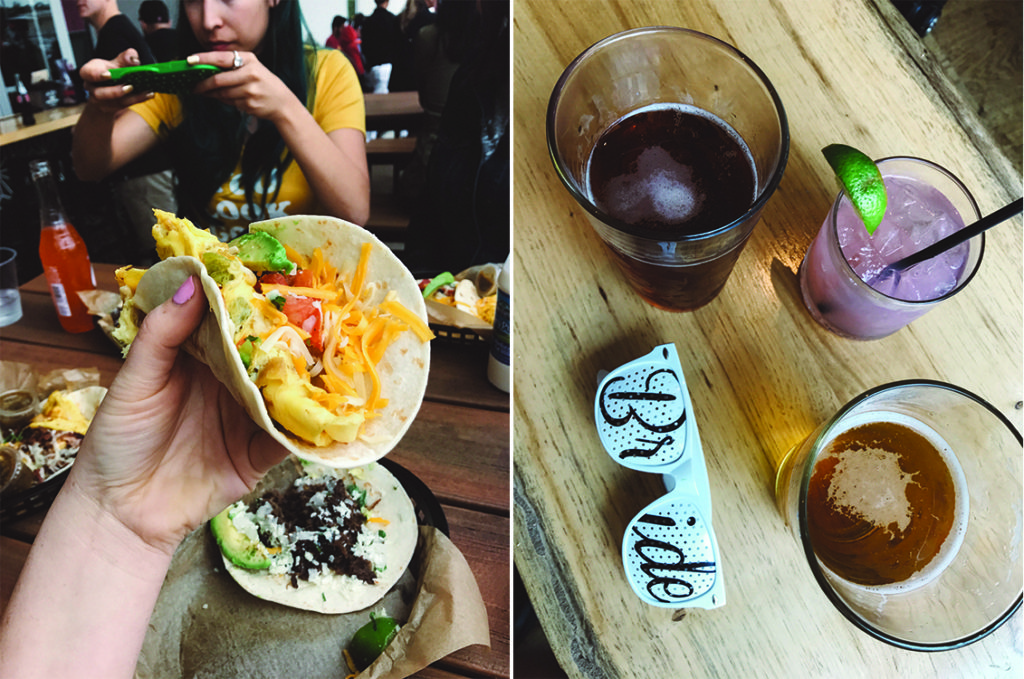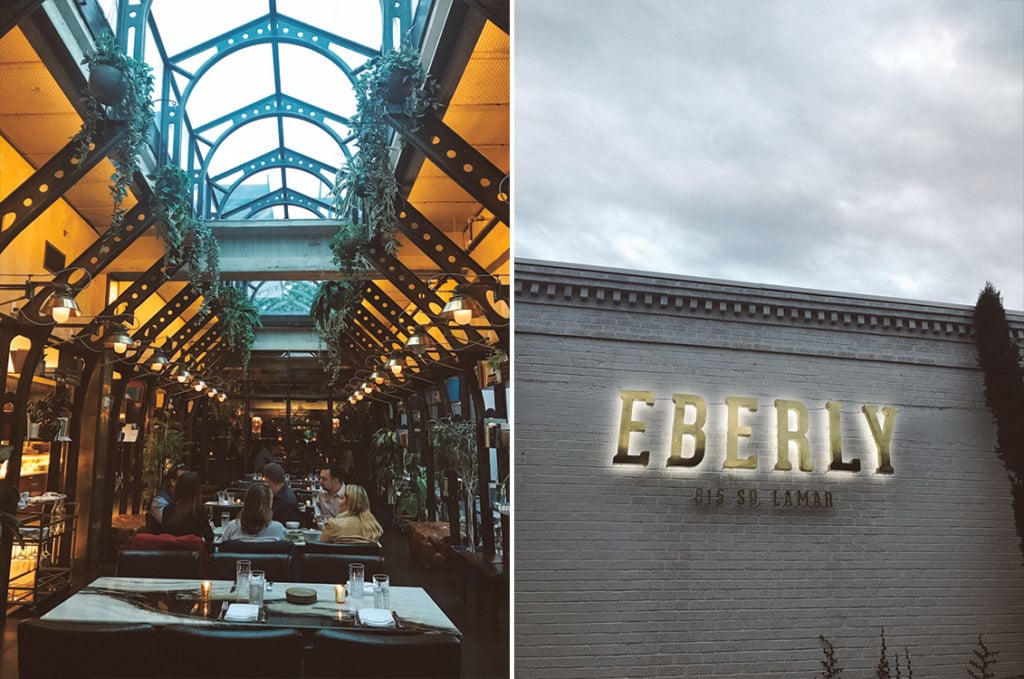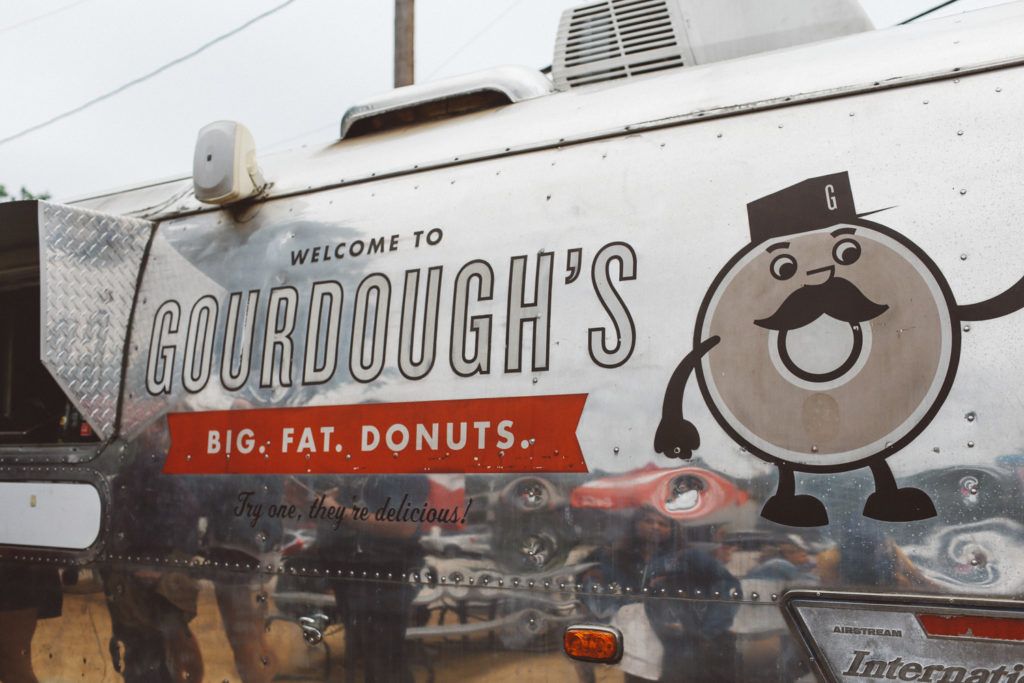 Torchy's Tacos: Located on South Congress Ave, it's one of those "famous" Austin places you hear about, so I was a little unsure about how the food would be. HOT DAMN guys, they have good tacos! I'd recommend first ordering a round of chips and queso for the table (so nom nom) and 2 tacos per person. My favorite was the Democrat. Brianna really loved the Migas. Really, you can't go wrong, but I'd start with one of those for sure.
Eberly: This is a very chic and upscale local watering hole. Stop for a fancy cocktail with some sexy mood lighting.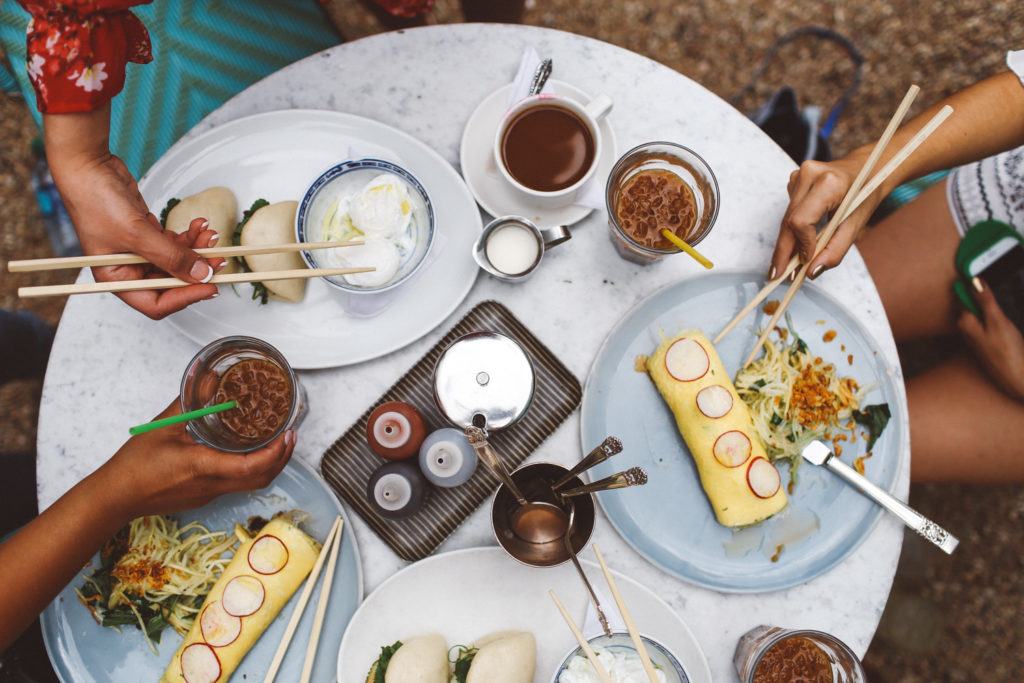 ---
RIDE AUSTIN – SHOULD YOU USE IT?
---
Everything you need to know about Ride: So, if you haven't heard, for a time, Uber and Lyft weren't allowed in Austin. Instead, they have their own ride share service called Ride Austin. The interface looks almost the same as Lyft or Uber and there are a fair amount of drivers out there, so you usually don't have to wait too long for car. When I visited, Uber and Lyft were banned but I believe they are now allowed in the city, but check before you go.
What I love about Ride is that you have the option to round up your fare – that "rounded up" portion is donated to a charity of choice. So far, Ride has raised well over 100k for local charities. It's a great idea!
My beef with Ride Share? The prices are higher than Uber or Lyft and you always get a $5 fee for canceling. It doesn't matter if you get matched and the driver is 20 minutes away and you cancel within 10 seconds. It doesn't matter if the app glitches. No matter what, you will be charged $5 for canceling, which I found frustrating after coming from Lyft and Uber where you usually get a couple of minutes to cancel before a charge. My other problem with Ride was that not all fares are equal. For some reason, it kept charging me crazy high prices when I used my phone to request a ride. For instance, I requested a ride to our hotel and it estimated $16. When one of the girls requested the same ride, it estimated $8. When it came time to head to the airport, I pulled open the app and it told me it would cost $43 and my driver was 15 minutes away. When I canceled and a friend tried to request a ride, she immediately matched with a driver 1 block away and the ride was going to be less than $20. So, I'm not sure what was happening there, but keep that in mind when you use Ride Austin. I recommend using a trusted service like Uber or Lyft instead.
---
WHAT TO WEAR IN AUSTIN, TEXAS
---
Of course, like for any location, you should tailor your packing list to the seasons. It gets HOT in Austin in the summer. Like, over 100 degrees for weeks kind of hot. We visited in April and had an array of weather. One day was muggy, one day was 60 and chilly and the next was 95 and boiling. I'm told it's chillier in the winter, more like fall weather in the rest of the United States.
Here's the staples for my mini Austin Texas travel packing guide.

Dresses: Skip the yoga pants and pack a lot of dresses! They'll provide airflow to your bottom half when you need it on hot days plus Austin is a cute city, you'll want to dress up for it!
Straw Hat: Skip the cowboy hat but do bring a straw hat to help keep the sun off your face!
Comfy Shoes: You'll be spending a lot of time walking and drinking at bars or at music venues. Skip the crazy pumps and instead opt for cute but stables shoes so you aren't tripping all over the place after chugging down a bunch of $3 cocktails.
Cowboy Boots: We had so much fun dressing up the part one night, so you gotta bring a pair of cowboy boots!
Sunscreen: Protect your skin!
Swimsuit: Pretty much every hotel in Austin has a pool. Plus, you'll want to visit Barton Springs!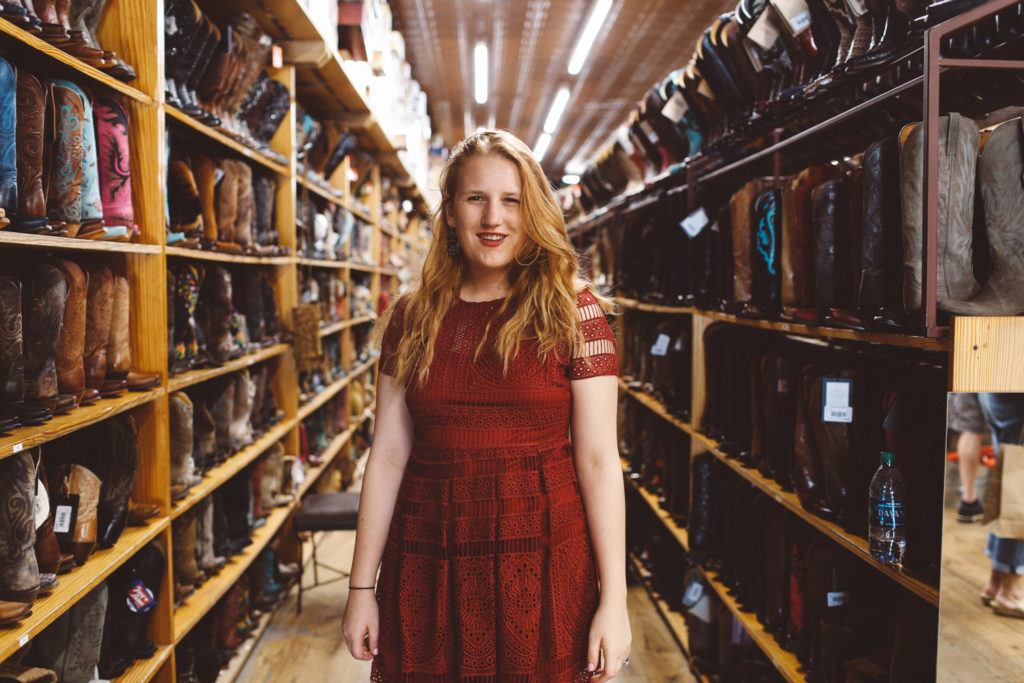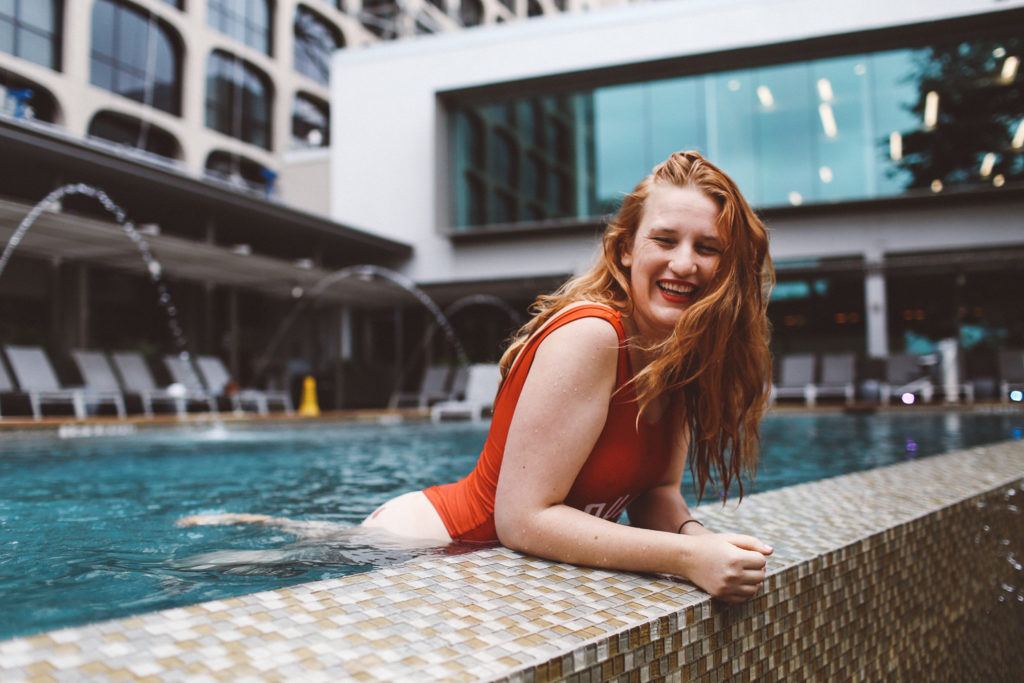 I hope this helps you plan your trip to this cute city! Visiting Austin Texas was the highlight of my spring that year and I can't wait to return. If you have anything that you want to add to my Austin tx travel guide, leave a comment below! We didn't spend too much time in East Austin, so I'd love to hear your thoughts on the area. If you have any questions, you can also always DM me on Instagram @thewhimsysoul and I'll try to help you out!